Waldorf Hilton Cake Decorating
What do we think of when we consider a break in London? Well, there are the sights; the Tower of London, Tower Bridge, Buckingham Palace, some of the best museums in the world. What are the must-do's? Having one's picture taken with one of those living statues in Covent Garden, a Boris bike ride, a walk around Hyde Park, take afternoon tea. Yes, all of the above, but how's about taking part of that afternoon tea home, as a long-lasting souvenir?
I am not suggesting cling-filming those delicate crust-off sandwiches for the trip back home. Let's consider the top tier of the traditional cake stand: that's where you will find the sweet fancies. Fondant flowers in pretty posies, shimmering glitter feathers and chocolate swirls tempt the guest with edible artistry. You can learn how to decorate your own cakes, and that will be a gift to impress your friends far more than the expected 'my friend went to London and all she brought me back was this lousy tee shirt' tee shirt.
Afternoon tea has enjoyed a revival over the past years and now that pleasure is being enjoyed more and more at home. Specialist tea can be found in stores as well as online, tea services with actual cups and saucers are being purchased, and there is probably now a thriving market for antique sugar tongs.
So you are all set with the tea set, cake stand and scone recipe, but there is still that spectre of an afternoon tea party being let down by an array of commercial confections that are instantly recognisable as shop-bought
by the assembled tea sippers.
Even a novice baker can put together a simple sponge or a rich fruit cake or a tray of chocolate cupcakes, but the 'wow' factor is completed by decoration - learning a few simple techniques will convince folks that your short vacation was spent at an exclusive culinary school.
The Waldorf Hilton in London offers a delightful cake decorating masterclass conducted by Chef David Conlon. These will accommodate individuals and small groups who want to learn more about simple sweet embellishment techniques in a relaxed and inclusive fashion. You don't have to have any experience and David will ensure that you leave with a new skill and memories of a fun few hours.
I am a reasonable cook and a passable baker but embellishing my fairly ordinary homemade cakes elevates those sweet treats into professional-looking marvels. One can buy ready-made icing, food colours, cutters, stencils and transfers but it's the cheffy know-how that will make all the difference. How does one get that layer of icing to cover the Christmas cake without pleats and cracks? How much food colour does one use to create a pale hue rather than a rocker's sox shocker? What is the trick to icing the words 'Happy Birthday' without the worry that it looks more like 'Happy Bar Mitzvah Benny'? Chef David showed us the wrinkles for banishing wrinkles, and for iced writing that would make my English teacher proud.
The next decorating masterclass is on May 24th – just in time for the summer afternoon tea season.
For more information visit The Waldorf Hilton London
here
.
The Waldorf Hilton
Aldwych
London WC2B 4 DD
Phone 44-207-836-2400
FAX: 44-207-836-7244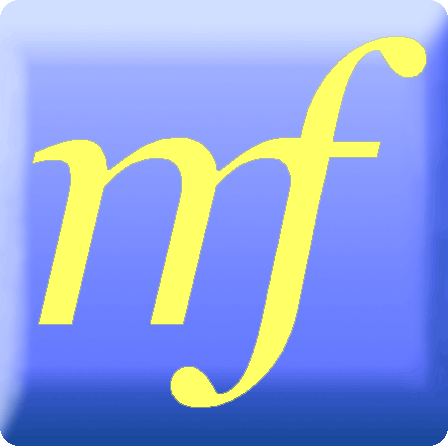 Cheval Three Quays


We travel and we spend time in hotels. Yes, but how often have we had extended time away from home and wished that we had a place to rest our heads that was a bit more like, well, home? A few more amenities would do the trick.
Cheval Three Quays is a truly striking collection of new luxury serviced apartments. But where exactly is Three Quays? It's on the banks of the Thames and next to Sugar Quay which reminds us of the days when this river bristled with cargo ships bringing goods from an empire on which the sun never set. The other quays were called Tobacco and Rum, and collectively offered all those items that are now considered so bad for us – times change! But the other neighbour is the Tower of London, and that never seems to change.
This is an iconic corner of a city that boasts more than its fair share of architectural photo opportunities, monuments, historic sites and striking views. Tower Bridge is just a few yards away and that is numbered amongst the world's most recognised structures. The Shard is just across the river, giving a nod to a London that moves forward but cherishes the past (sometimes).
This new aparthotel opened for business on 10th
March and is 5* (or is it 6?) in every regard. That location is unbeatable and is well served by public transport, although it's probable that a good proportion of guests staying here will have a car equipped with chauffeur. The apartments offer a home from home for those with discerning tastes and whose homes are luxurious. There are 159 studio, one-, two- and three-bedroom apartments and penthouses which provide accommodation for every size of party. There will be folks who want to have privacy and flexibility for just a night or so, and others who might like to stay for a year.
Undoubtedly the location is outstanding but visitor does not live by views alone. These are breathtaking, but one tends to take sights for granted after a while. It's the architectural design by 3DReid and the interior design by Forme Design that have just as much impact. Rooms are individual, practical and breathtaking. Colours are restful, textures are thoughtfully incorporated, finishes are impeccable, and fixtures are for which to die. There's a touch of whimsy, with a Monopoly set being provided in each apartment.
One-bed apartments are presented to just the same high standard
as the penthouses. Size will differ and there might be a shower instead of a full bath but the same quality will be evident throughout. That aforementioned shower has sufficient acreage to satisfy any bathroom-lingerers. Kitchens have every appliance a small home might require, and avant-garde Gaggenau, so there will be no complaints even from food professionals.
There isn't a restaurant as an integral part of Cheval Three Quays but there is a concierge, providing discreet and efficient service 24 hours a day. The team provide access to everything from tickets to the latest West End show to a table at one of the nearby celebrated restaurants – anything from a German eatery to the iconic Café Spice Namaste are within walking distance. Some of those restaurants can take bookings for meals to be bought in and enjoyed in the apartment. Local knowledge can add so much to a visit. Each one also has a dedicated maid for the duration of the guests' stay, allowing a more personalised experience.
Both private and public spaces at Three Quays are light and spacious. Historic photographs of the working river remind the guest that this truly is London and not their usual home. And they might well need reminding. These apartments are stylish, but more importantly, they are cosy. Yes, they are sumptuous but remain welcoming for families. They certainly have a classy address, but that will shortly feel like your neighbourhood.
For more information visit Three Quays
here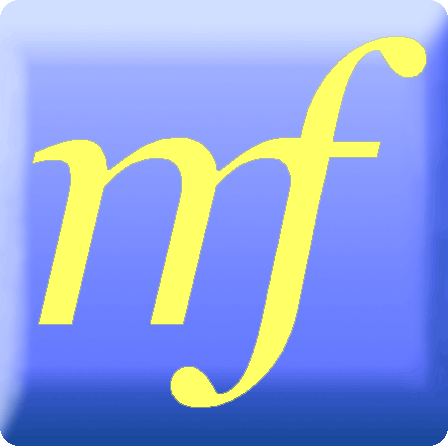 So, You Think You're A Celebrity ...Chef?
You don't need to be a culinary professional to get a kick out of this book. Caroline James, the author, does have that background but it's her wry sense of humour that gives this book such wide appeal.
For those of us who are on nodding terms with chefs there is a
layer of reality that veneers the story line. I remember when I was a kid listening to Radio London pirate radio illicitly under the covers. I could never get the transistor to quite tune in. When the ship's captain gave his broadcast to the Dutch families back home it almost sounded like English. Well it's a bit like that with Caroline's book So, You Think You're A Celebrity ...Chef? One feels that one knows that chef to whom Caroline is referring …probably, with that name that almost fits the real-life celeb. And that other character: is that the obnoxious wannabe that is a fixture of every food event? And who is that flamboyant agent? All the names are on the tip of one's tongue …or are they? This volume is another candidate for that disclaimer, 'All characters in this novel are fictitious. Any resemblance to anyone living is coincidental. All names have been changed to protect the innocent.'
The characters are writ large but probably no larger than their 3D inspirations. There is a slew of what might be called 'product placements' that adds still more to the sense of reality. Caroline mentions restaurants, designer labels, London neighbourhoods and sandwich fillings that paint a picture of life in a wacky segment of the food industry.
So, You Think You're A Celebrity ...Chef? is a rollicking good read. Caroline James has a quick wit and amusing turn of phrase. There are laugh-out-loud moments, but dip into this light novel and you will be wearing a smile, and sometimes a smirk, from the first page.
Author: Caroline James
Published by: ThornBerry Publishing
ISBN 9781909734104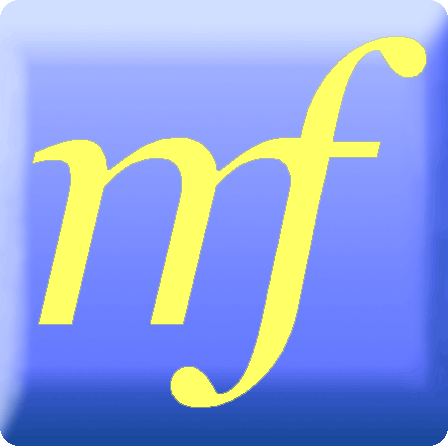 Yamal Alsham - Knightsbridge
Yamal Alsham is new to Knightsbridge but it's joining its established sister of the same name in Chelsea Harbour. It's a neighbourhood with its fair share of Middle Eastern eateries but they are appealing not only to the host community but to the ex-pats who long for a taste of home.
That's the draw of the Lebanese- and Syrian-inspired menu. It offers something for every diner with fresh salads, warm bread straight from the oven, delicately char-grilled meats and filled pastries. Yes, there are several dishes that are well-laced with vibrant spice, but still more that are just well-seasoned and aromatic.
It's approaching Valentine's Day and if you have to look up the actual date you will likely already be in trouble! Yamal Alsham would perhaps be an ideal choice. For those with long-established partners you will appreciate the practicalities of this stylish venue. Its location has extensive transport links – by Underground via both Knightsbridge and Hyde Park Corner, and by all those iconic double-deck buses!
But there are those other couples for whom this might be the first
Valentine's outing. Yamal Alsham is a comfortable venue for those who are still unsure about the tastes of their romantic-evening companion. There is nothing too outlandish here, but dishes are well presented and even vegetarians are well provided for. There is a good selection of fish dishes but a meat eater will want to sample the grilled skewers.
This restaurant, only opened recently, is light and bright with touches of metallic opulence. The door handles and decorative medallions welcome the diner with a hint of exotic glitz. There are more lustrous touches of bronze on ornamental coving and friezes. The prices are, however, more reasonable than the décor might suggest.
There are plenty of standard and expected dishes on the extensive menu but they are done well and why would you be visiting a Lebanese and Syrian inspired restaurant if you didn't want to eat Lebanese and Syrian inspired food? Hoummos is the celebrated and ubiquitous
pureé of chickpeas, tahini (sesame paste), lemon and a drizzle of olive oil. Use some of that aforementioned bread to scoop.
Falafels are deep-fried bean and herb croquettes served with lemon and tahini dip, and are golden and crisp. We find them all over London but they are often soggy and unappetising. Yamal Alsham offers a version that is a cut above most.
We British love pies and they are here. OK, admittedly in miniature and
perfectly-formed guise, but they have fillings that are somewhat more interesting than steak and kidney. Fatayers are vegetarian baked pastry triangles filled with baby spinach, spring onions and sumac, which is a unique spice blend of the region. Cheese sambousek will also please the non-meat eater – deep-fried pastry parcels filled with cheese and herbs.
Kafta Orfaleas are spicy minced lamb skewers made with parsley, onion and served with a grilled tomato. I think this should be a signature dish. It is indeed spicy, but all the ingredients play a part in making this meat kebab a memorable item. The lamb remains moist with just the amount of grilled flavour to suggest its mode of cooking, but without so much that one would have the impression that charcoal could be the indispensible additive.
Yamal Alsham isn't fusion, it's not cutting edge, but both of those concepts are rather over-rated. It's just 'right'. It delivers that for which one would hope from this regional cuisine. Its prices won't shock and its service is friendly. Valentine's Day dinner could well be sorted!
Yamal Alsham
48 Knightsbridge
London SW1X7JN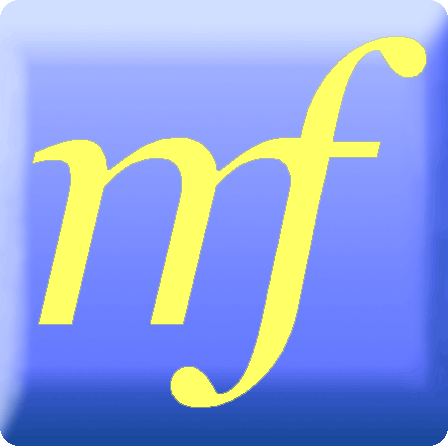 Winter Cocktails
Cocktails! We tend to have a vision of summer evenings, flowery dresses, sipping colourful libations in some place exotic. But for those of us who live far from the equator those days of balmy bliss only happen by during our short summer months, and even then there are no guarantees!
But we still crave mixed drinks with complex flavours and a richness that's appropriate for cooler weather, log
fires (if we are lucky) and old-fashioned conviviality. This book offers suggestions for those cocktails that make a snow flurry a welcome sight and an invitation to mull some wine.
Winter cocktails – mulled ciders, hot toddies, punches, pitchers and cocktail party snacks, to give the full title, presents a wealth of recipes that include the traditional steaming pans of spiced red wine and the fluffy eggnog for Christmas. It has a collection of classic cocktails that are served at room temperature or with ice. It's not just the temperature of the drink that makes it wintery, but the balance of alcohols and mixers that create warmth.
As to that mulled wine: yes, it is here and rightly so, but there is also a glinting white wine version with herbs and pear eau-de-vie. There is the aforementioned traditional Eggnog, velvety and synonymous with holiday, but Butterscotch Eggnog will shortly be putting in an appearance chez nous. This has the added dimension of caramel notes, and the garnish of sea salt makes this a thoroughly contemporary beverage.
Irish coffee is less often seen on restaurant menus, and Irish Coffee glasses have gone the way of fondue sets – the back of that top kitchen cupboard. But this became popular for a very good reason: it's delicious! Everyone will insist they know what constitutes an Irish Coffee. 'Well, it's coffee and whisky isn't it?' No, it's not. It's coffee and IRISH WHISKEY. The Irish spirit is spelt differently and has a distinctive flavour. I dislike Scotch but I can savour a tot of Irish – the difference is that marked. Do try this, even if you only have a regular glass tumbler in which to serve it.
My pick-of-the-book is a Bloody Good Punch, which is indeed a bloody good punch. This is potent with bourbon, amaretto and champagne along with Blood Orange Sour Mix, the recipe for which is listed within these pages. OK, the fact that this contains fruit might salve the conscience, but the best policy is to just enjoy this for its taste, and drink with moderation.
Winter Cocktails is a unique collection of stylish mixed drinks that might help those long dark nights pass with a bit of a swing. A delightful book that will be coveted by any budding Barista.
Winter Cocktails
Author: Maria del Mar Sacasa
Published by: Quirk Books
ISBN 978-1-59474-641-3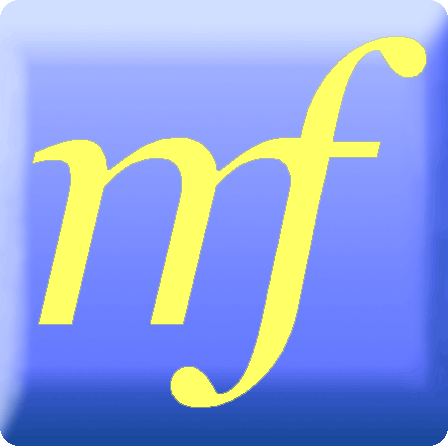 Sweet Valentines - Etruscan Chocohotel – Perugia, Italy
Isn't it a perennial problem? What to do for Valentine's Day! When
one has had the same partner for several decades one starts to run out of romantic options. You might possibly get away with socks for Christmas, but they just don't cut the mustard for Valentines. Jewellery is predictable, and restaurants are always full to bursting with couples, red roses and enough candle power to illuminate a small town.
If one is still in the first flush of a relationship then perhaps the prospect of a Valentines getaway is even more enticing. One might want to make an impression, and there could even be the chance of a proposal. Yes, life can be sweet …as chocolate.
Chocolate is a traditional Valentines gift and is still welcomed, but think of the impact a whole chocolate hotel would have. No, dear gluttonous reader, the hotel isn't exactly made from chocolate but is stuffed with enough of that confection to warrant the title of Chocohotel; and what's more it's in Italy and there are few more romantic places than that.
Etruscan Chocohotel has 3 stars and what it lacks in glitter it makes up for in themed fun. Perhaps another time you might even consider bringing the kids, who will have eyes like organ stops before they even reach their room. The chocolate extravaganza starts in the hotel lobby.
We have all seen them, those chocolate novelties. Something for the tree at Christmas along with some coins. One might have some chocolate initials for a birthday and then there are body parts – although discussion of those will remain for another article (perhaps). But here at the Chocohotel the chocolate goods are tasty and
tasteful and by Costruttori di Dolcezze and Eurochocolate. It seems that anything to do with a computer has been fabricated in chocolate, and - this is Italy, after all - how about a chocolate pizza? All this and much more!
At Etruscan Chocohotel, rooms are on three floors and each is, unsurprisingly, dedicated to a style of chocolate. OK, so admittedly the Etruscans were never big on chocolate, owing to the fact that the stuff had not yet been discovered, but they would likely have appreciated staying in any level of a hotel with motifs of milk chocolate, dark chocolate and gianduja chocolate. For sheer delicious decadence there is a Choco Sweet Suite that presents the visitor with mounds of chocolate in each corner of the room, and you get to take home any you can't finish during your stay.
Some rooms are equipped with, well, equipment of the sporting variety. A whimsical touch from the management of a hotel that dares the guest to stick to that diet. The handles of the treadmill are handy for hanging one's suit …this is a relaxing vacation, not a gym boot-camp!
Breakfast offers temptations for those who are still craving chocolate. Chocolate dip, hot chocolate in mugs, big jar of Nutella, chocolate cakes and the like partner more conventional fare for those with traditional morning needs.
The centre of Perugia is not far away, making this hotel an ideal location for a short break or a romantic interlude. There are plenty of activities, stunning architecture and restaurants just a few minutes' drive from your chocolate heaven. All rooms are equipped with air conditioning, satellite TV, minibar, telephone. Wi-Fi access, parking and garage are free for Etruscan Chocohotel guests.
Etruscan Chocohotel is unashamedly themed. It's a joyful and light-hearted spot and ideal for those who are not looking for starchy formality. It's just right for families, but memories of a Valentine's Day for just two here will likely make you smile for years to come.
Etruscan Chocohotel
via Campo di Marte
134 - 06100 Perugia (PG)
Italy
Phone: +39 075 5837314
Email: etruscan@chocohotel.it
Visit Etruscan Chocohotel
here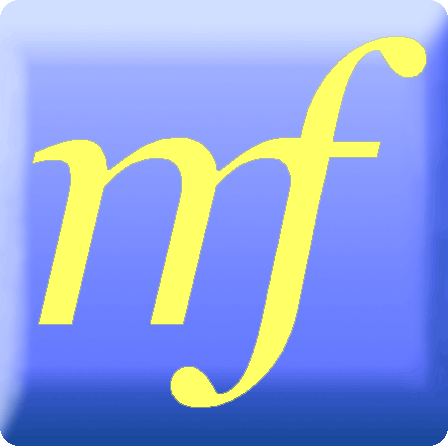 Norcia – Umbria, Italy
Anyone with a molecule of romance in their hearts will have considered a vacation in Italy. Any lover of good food and wine would have mused on a visit to this land of culinary abundance. Every traveller who prizes quality produce, striking accommodation and the best of restaurants will want to stay in Norcia. Where? Yes, that is the expected response from the untutored.
The historic town of Norcia is in the heart of the Valnerina, on the edge of the Sibillini National Park in Umbria. That's the region that is sadly overlooked by those visiting Italy for the first time. One passes through this region on the way from Tuscany to Rome, and it seems the only variation on that programme is travellers choosing to travel from Rome to Tuscany.
The pretty walled town of Norcia is just what one would hope to find in Italy. It has retained much of that timeless quality and charm that is so often swept away by modernisation. Norcia, traditionally known in English by its Latin name of Nursia, is situated on a wide plain at the foot of Monti Sibillini, a part of the Apennines with some of its highest peaks. It's an ideal base from which the hardy and energetic sorts will set out for days of mountaineering and hiking.
The town's recorded history goes back as far as the 5th century BC, when the Sabines settled here. It became an ally of ancient Rome in 205 BC, during the Second Punic War, but perhaps it is better known for its later Christian inhabitant. St. Benedict, the founder of the monasteries that bear his name, and his twin sister St. Scholastica, were born here in 480. Monks came to Norcia in the 10th century, and the Monastery of St. Benedict is built over the ruins of the house the saint called home.
In the 6th century Norcia was conquered by the Lombards,
becoming part of the Duchy of Spoleto. In the 9th century it was attacked by Saracens. In 1324 it was struck by a powerful earthquake and more followed in the years 1763, 1859, 1979. After the earthquake of August 22, 1859 the Papal States, to which Norcia then belonged, imposed strict building regulations forbidding structures of more than 3 floors and requiring the use of particular materials and building techniques. This edict has helped to give the town its architectural style, which is one of its great assets.
Norcia's celebrated main basilica is, unsurprisingly, dedicated to St. Benedict and is connected to the Benedictine monastery. The building we see today was erected in the 13th century on the remains of Roman buildings assumed to be the house in which the twin saints were born.
There is much here to occupy the discerning tourist. Gothic facades, narrow streets, striking views, shops and museums. But those aforementioned shops will be the draw. There are the usual boutiques selling stylish home goods but there are others that are more memorable, and they are filled with the most delectable of local food delights.
Lentils (Castelluccio variety) are big here, or more accurately, they are small here. They are celebrated all over the country for their distinctive flavour and their texture, and they are the traditional Italian New Year accompaniment to Zampone di Modena, stuffed pigs trotter. They are also presented as a rustic soup which will be welcomed by those returning from mountain walks.
For a touch of luxury consider Norcia's black truffle. There are numerous shops here selling fresh truffles, and whole or sliced in jars. They are fine quality with an aroma that will be mouth-watering for any lover of these fungi. That earthy scent is eclipsed by the flavour brought out by cooking, and it doesn't take much to create a decadent pasta or egg dish from some truffle shavings.
One look at the landscape and one realises that this must be pig paradise. According to tradition, it was the Jews
who arrived after the destruction of Jerusalem who invented the technique of preserving pork. Now, that sounds unlikely but as they were unable to eat the meat themselves, they chose to preserve it in order to use in trade.
From the 12th to the 17th century, processing techniques developed along with the emergence of the "norcino" or dedicated pork butcher, who set up guilds which in turn created new cured-meat products. Pope Paul V, with a papal bull of 1615, recognized the Norcian guild dedicated to the home-grown saints, and several years later Pope Gregory XV promoted this association to the rank of Arch-confraternity – which later became the university of the pork butchers of Norcia and Cascia and of the Norcian empirical pork physicians. Yes, their knife skills were appreciated more by people than pigs.
Cured hams, capocollo salami (made from pork neck and shoulder, and a speciality of Norcia) as well as prosciutto crudo (uncooked, dry-cured ham), spalletta (small cooked shoulder of pork), loins, bacon and guanciale (unsmoked cured pig's jowl) are all available from local purveyors. Those products are generally made from regular pigs, but Norcia is also widely known for good hunting, especially of wild boar, and for the production of sausages and ham made that free-range pork. Such products have been named after Norcia: in Italian, they are called norcineria.
Norcia is worthwhile visiting any time of year but winter tempts with crisp air, warm fires and the best of food. It's a compact little city that offers enough amusement to fill a short break; or consider it as a base from which to wander.
Getting to Norcia:
By road, allow two hours from Rome, via Terni, and around two and a half hours from Florence, via Perugia.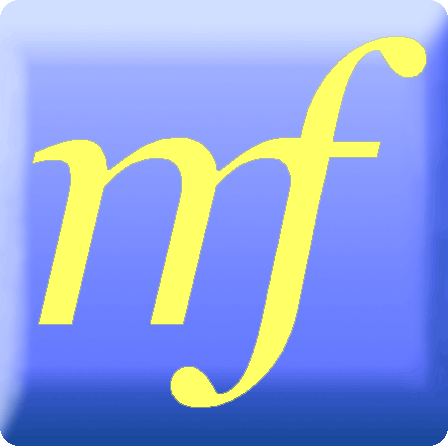 Pumpkins & Squashes – Over 100 Sweet & Savoury Seasonal Recipes
I am an enthusiastic home cook and a periodic professional cook, but I hold my hands up and admit that I have
avoided using pumpkins and squashes, my excuse being that when I was growing up we never saw such things apart from on Halloween, and even that wasn't a popular holiday/event till I was well into my teens.
Janet MacDonald has penned a volume that demystifies these vegetables and presents a hundred or so recipes that are simple and, for the most part, economic to prepare; that fact alone makes visiting the world of all things squashy worthwhile.
The most common of squashes are courgettes and cucumbers, and they are the most tender and easiest to prepare. It seems that every summer provides a glut of these for every lucky veg garden tiller and every (even-luckier) allotment holder. We slice cucumber for salad. We fry courgettes with a little butter. We toss a fritter or two. And then we are faced with several months of repetitive tedium. This book has a host of alternatives including Cucumber, Mint & Cider Sorbet that works well as a refreshing between-course course or, if sweetened, as a light dessert. Smart and sophisticated and hardly any work at all if one owns an ice-cream maker; and it's possible to make a granita if one only has a freezer.
Savoury Squash and Cheese Puffs are versatile, using any one of several varieties of these vegetables. These bites are delicious as nibbles with drinks or as a side dish in place of bread. This is a deliciously sneaky way of getting some vegetables into children.
A rather stylish dish is that of Tiny Pumpkins Stuffed with Stilton Cheese. This is posh dinner-party fare and looks cheffy enough to impress even the in-laws. There is nothing too difficult to master in the recipe but the result is more than the sum of its tasty parts. A classy vegetarian main or memorable side dish.
Pumpkins & Squashes – Over 100 Sweet & Savoury Seasonal Recipes is a must-have for any vegetable grower or for those of us who have always been curious about these overlooked newcomers.
Pumpkins & Squashes – Over 100 Sweet & Savoury Seasonal Recipes
Author: Janet MacDonald
Published by: Grub Street
Price: £12.99
ISBN-10: 1908117168
ISBN-13: 978-1908117168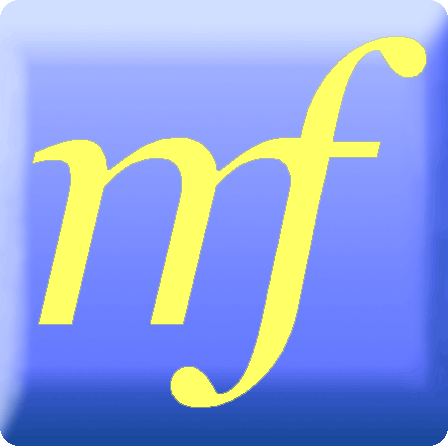 Sprinkles – Recipes and ideas for rainbowlicious desserts
Baking is, thank goodness, enjoying something of a revival. We are reconnecting with some old-fashioned culinary
values – the kitchen filled with tempting aromas, a cake on a glass stand, some home-made chocolate treats. But much of the appeal of the candy is the fact that it is also eye-candy. They look beautiful.
Perhaps these days the bar for presentation of desserts and sweets is set a bit higher. We watch cooking programmes and admire those chef creations; and unfortunately the rest of the world is also watching. So how do we create visual stunners without going to culinary school?
Food manufacturers have taken advantage of baking trends and this time they have filled the supermarket shelves with jars of colourful sugar shapes, chocolate strands, jewelled jellies and metallic balls and pearls. All that's needed to achieve sweet delights is some imagination, and this book, Sprinkles – Recipes and ideas for rainbowlicious desserts, supplies that.
This isn't just a list of available decorations. You would, after all, only have to take a stroll to your local baking aisle to discover that for yourself. No, this is a comprehensive illustration of how to use those garnishes in unique ways, and there are also full recipes for sweet goods as carriers of those shimmers, glitters, colour-bursts and pastel shades. There are even recipes for making your own sprinkles at home.
I have a few favourites from this volume: Fleur de Sel Caramels allows the home cook to offer these trending toffees for very little money. The scattering of chunky salty crystals elevates these into a sophisticated adult indulgence.
Brazilian Chocolate Truffles are a bit different from the more common chocolate truffle. They use the overlooked condensed milk along with cocoa powder to create the truffle mix, which can be moulded and then covered with all kinds of coloured strands or sugars. These are moreish and an alternative for those who cannot eat quantities of regular chocolate.
Sprinkles – Recipes and ideas for rainbowlicious desserts offers you those imaginative ideas and inspirations for striking presentation of tempting treats, but more importantly decorating cakes and desserts can be a fun introduction to cooking for kids. OK, clean-up might take a while but those memories and photo opportunities will be priceless.
Sprinkles – Recipes and ideas for rainbowlicious desserts
Author: Jackie Alpers
Published by: Quirk Books
Price: £14.99
ISBN-10: 1594746389
ISBN-13: 978-1594746383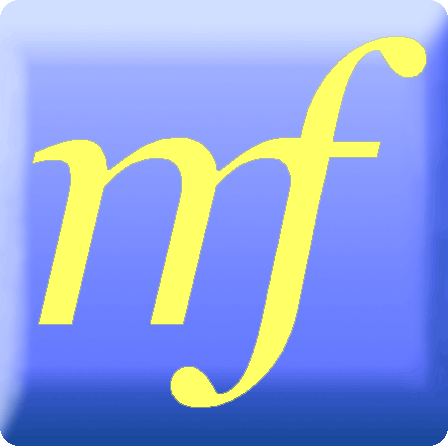 Valencia
Valencia is the third largest city in Spain after Madrid and Barcelona. The Port of Valencia is the 5th busiest container port in Europe and the largest on the Mediterranean, and is these days something of a work in progress. For those lucky enough to arrive by ship the impression is of a sprawling building site. Perhaps visitors will remember the 2005 America's Cup yachting races which were held at Valencia and attracted 150,000 visitors to the port each day during the two weeks of events.
Valencia was founded by the Romans. Its historic centre is one of the largest in Spain, with ancient monuments, views and cultural attractions enough to gladden the heart of any history buff. During the Muslim rule the city was called Medina at-Turab.
Most people might not recognise the name of the Castilian noble Rodrigo Diaz de Vivar, but mention Charlton Heston and El Cid and one has an epic picture of Valencia during a historic period of turmoil. Rodrigo was intent on creating his own principality so, in command of a combined Christian and Moorish army, he besieged the city between 1092 and 1094, and ruled there till 1099. He was killed in true movie fashion defending the city from an Almoravid siege (led by actor Herbert Lom), leaving his wife Ximena Díaz to rule in his place for another two years, when the Almoravids retook the city and restored it to Muslim control.
The ancient winding and characterful streets of the Barrio del Carmen near the market contain buildings dating back to Roman and Arabic eras. The narrow streets remind one of North African souks. The Cathedral, built between the 13th and 15th centuries, is primarily of Gothic style but contains elements of Baroque and Romanesque architecture. Beside the Cathedral is the striking Gothic Basilica of the Virgin (Basílica De La Virgen De Los Desamparados).
There was a catastrophic flood in 1949 with dozens of deaths, and again in 1957 when the river Turia overflowed
its banks, claiming more than eighty lives. To prevent another tragedy the river course was diverted in the 1960s. The original track of the river remains and is now a lush sunken park called the 'Garden of the Turia' (Jardí del Túria or Jardín del Turia). This green ribbon offers cyclists and pedestrians a chance to cross much of the city without putting either a wheel or foot on roads. This park is a jogger's paradise and traffic-free apart from bikes carrying Lycra-clad enthusiasts. Followers of sports other than cycling might like to know that Valencia is the only city in Spain to have two American football teams in LNFA series A, the national first division: Valencia Firebats and Valencia Giants.
Valencia is known internationally for paella valenciana, a rice dish cooked in a distinctive wide, shallow pan. Its main ingredients apart from the Spanish rice are saffron, seafood or meat, along with a few vegetables. This dish is offered in many local restaurants, but pick one that is frequented by residents rather than tourists.
Another good choice for gastronomic immersion are tapas or pinxos. These are on offer in many small bars across town from lunchtime onwards. There is something of a process for ordering these delicious snacks. Well, in truth one does not usually order them at all but rather select a few and pile onto your plate. The barman will note how many tapas you have consumed and will present the bill at the end of your grazing.
Apart from bread topped with the ubiquitous ham there might also be some seafood, cheeses and of course the famous Spanish omelette of onions and potatoes. Croquettes of various kinds should not be missed: they are usually made with a rich white sauce flavoured with ham, cheese or chicken.
The residents of Valencia are blessed with a city sporting monuments to its historic past, but there is a living historic market (Mercado Central) that is very much alive. One can learn much about a country by taking a look at its produce market and Valencia has one that is vibrant with colour, rich in diversity and tempting at every turn. The Modernist facade is testament to the importance of the produce market in the past - and even in the 21st century.
There are stalls that specialise in olives. Tubs of them flavoured with herbs or spices vie for your attention between others mixed with red peppers or stuffed with garlic. Another vendor displays the biggest radishes you would have ever seen, alongside some surprisingly exotic yams attesting to Spain's growing ethnic population. There are rows of cured hams hanging like meaty fringes, and fish counters with glistening prawns and shellfish. Take a break at the market cafe and try some horchata which is a local speciality drink made with tiger nuts.
The largest plaza in Valencia is the Plaça de l'Ajuntament or Plaza del Ayuntamiento. The City Hall (Ayuntamiento) is found here, and the central post office. The Plaça de la Mare de Déu contains the Basilica of the Virgin and the Turia fountain. Another beautiful photo opportunity…and there are so many in this vibrant city.
Valencia is a city with which one can quickly fall in love. It offers spectacular historic buildings, rustic tapas bars, plenty of retail therapy opportunities and much more. A day would give an introduction but one would need to stay much longer to enjoy the full romance of this Spanish gem.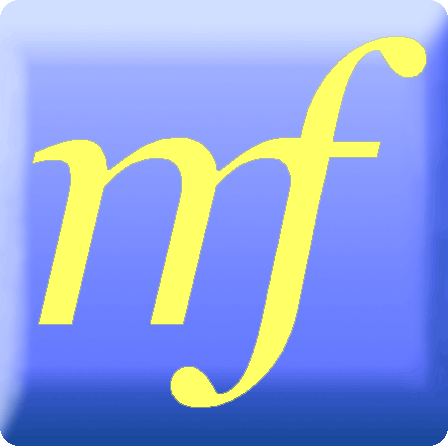 Oriana - cruising for adults

I am not, by Oriana standards, a seasoned cruiser. I have only had three floating holidays to date and this was the first with P&O. Some of my fellow passengers had enjoyed up to 70 such trips and those with a score of a dozen or more were numerous! This company is obviously doing something, and probably a lot, right!
Oriana is a big ship with a capacity of 1800 or so passengers and around 800 crew. I was struck by the lack of crowds, well, apart from meal times at the Conservatory, when there tended to be a rush of eager diners at the start of each service.
Public spaces are, well, spacious. There seemed to be an abundance of sun loungers, easy chairs and tables on the sun decks, and these decks were littered with a creditable complement of swimming pools and hot tubs. OK, so these are small but perfectly formed pools designed for splashing rather than lapping, but were more than adequate for the needs of the mature vacationers.
P&O have ships and itineraries designed with the
older traveller in mind. One doesn't find oneself dodging sprinting youngsters while queuing for a croissant. These regulars have the sense that this is a familiar and comfy home from home. Well, perhaps better than home in some ways. There is a constant supply of ready-prepared food and no washing up!
In fact food is a big part of the draw for Oriana cruises. There is famously plenty of it and it's just the cuisine to appeal to older folks who don't want anything too outlandish but rather good quality ingredients that have not been over-fiddled with. But this particular cruise (Christmas and New Year) lasts for almost 3 weeks so the chefs have to be imaginative with their menus.
One is spoilt for choice. One might start the day with the lavish Conservatory breakfast buffet that will gladden the heart of any Full Monty lover but which also caters to those with more continental tastes for fruits, yoghurt and pastries as well. If one prefers waiter service then there is the Peninsular restaurant which offers a regular menu of classic breakfast fare and some daily specials, so if devilled kidneys float your metaphoric culinary boat then Friday morning should see this as your venue of choice.
If one prefers a smaller and more intimate space then Al Fresco will fit the bill. It's open all day for casual bites during and outside usual meal-times. Breakfast starts at 7am and one could graze all day and finish with a slice of pizza at 2am. Tiffany's also offers light snacks in a convivial coffee bar at the Atrium. That is where the addicted cruiser will find Costa Coffee.
Lunch can be taken at any of the aforementioned
restaurants and the choice of dishes is ever-changing. It's a wise passenger who paces him/her self. Everything is tempting and it's too easy to fall into the trap of the 6-meal-a-day syndrome. Breakfast: it's the most important meal of the day so one should have that. Elevenses are essential to keep up one's strength after a trot around the deck to burn off the breakfast calories (three and a half turns around the deck constitute a mile). Lunch is a necessary break from relaxing; and then it's afternoon tea because we are British after all. On Black Tie Dinner evenings a platter of nibbles will be delivered to your door. This, one assumes, is to set the scene for more food that awaits in either the Peninsular or the Oriental restaurants.
There are other two dining options on board Oriana. Ocean Grill demands a supplement of a few pounds per head but one should consider dining here at least once during the voyage. It has the predicted wood panels complemented by contemporary tapestries but the tables are more widely spaced than one would find in either The Peninsular or the Oriental restaurants. A meal here is a 5-star event.
Another independent restaurant is Sorrento. This has, unsurprisingly, an Italian theme but in a more casual setting than Ocean Grill. In fact Sorrento is born anew every day from one end of The Conservatory restaurant. In the evening it is screened off, has waiter service and a bespoke menu.
The Conservatory is a large and casual restaurant at night. It has multiple choices of hot and cold dishes and themed nights which present the guest with opportunities to try Country and Western fare, Thai curries, carvery and, naturally, Indian dishes. This seems to be a popular alternative for those who want choices of time and seating arrangements, as both Peninsular and Oriental restaurants have allocated
seating on tables of 6.
But Oriana isn't a floating restaurant. There are always activities and entertainment. Each day there is a film in the Chaplin cinema, and the evening offers a show of some kind. There are talks about the next port of call. Perhaps a lecture on diamonds or even about the comedy greats. There are painting classes, exercise classes, concerts and tips on photography. There is enough to keep both body and mind active.
Oriana boasts a fully equipped gym for those who want to achieve independent body sculpting. There is a spa for those who want to look beautiful via other peoples' efforts, and pools for those who want to impress an audience. There are plenty of hot tubs for the less brave.
There are several bars serving drinks and music to those who are drowning their sorrows after a few hours in the casino. There are slot machines for amusement and roulette for confusion. There are some smart shops in which to spend one's winnings. One can buy luxury goods as well as tasteful souvenirs from that day's port.
Oriana's adult-only cruises have a dedicated following of those mature passengers who want comfort and friendly service from a young and enthusiastic crew. These regulars meet old friends in familiar surroundings and, for many, that surely is the secret of a successful vacation.
To find out more about this and other P&O cruisies visit
here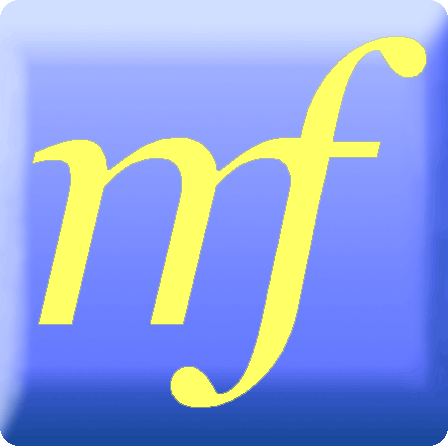 Oriana Christmas Cruise 2013
There is a whole section of the British population that lives to float. They are dedicated cruisers and remain
faithful to their chosen line. P&O seems to have attracted many of those who have adopted cruising as part of their lifestyle.
The Americans have a term for those who fly south in winter to follow the sun. They are called 'Snowbirds'. Perhaps the British equivalent term for those travellers who have time to voyage would be 'Snowduck'.
I am a novice cruiser but I can understand the appeal it has, especially for older folks who would otherwise be at home in a cold house watching news about more impending fuel price hikes. P&O's Christmas and New Year cruise offers a gentle departure from the inevitable tensions of Christmas catering and tree-trimming.
This particular package offered glimpses of some of the most celebrated port cities on the Atlantic and Mediterranean coasts.
La Coruña
La Coruña is the closest European port to New York, and is the most northern destination on this list of ports of call. It displays some of its charm even before the expectant tripper negotiates the land-ward gangplank (there is probably a more correct nautical term for the bit of wood that joins boat to land …and is it a boat or is it a ship?) One has the advantage of the best view in town of, well, the town.
The architecture is striking. La Coruña is also known as the Crystal
City and that monika is well deserved: on summer evenings the glass-covered balconies reflect dazzling light. Even on dull grey days those buildings are imposing with thousands of uniform windows looking out across the marina and harbour. A less appealing fact about those balconies is that they once housed the toilets for the homes behind the glassy facades. A loo was considered a status symbol and was to be flaunted.
La Coruña is a mixture of old and new town with a couple of miles of beaches. The colonnaded Maria Pita Square marks the centre of the old town and boasts many shops, bars and restaurants. Another attraction of La Coruña is its proximity to one of the world's great pilgrimage destinations: Santiago de Compostela. Even in these fast-paced modern times there are still folks who walk long distances just to visit this holy site. They carry the scallop shell which is a centuries-old symbol of St James, the patron saint of the cathedral.
Venice
This is the city that every cruiser will want to visit. One might be jaded through globe-trotting and have the air of 'been there – done that' but Venice draws the traveller like a cultural magnet. We have all seen pictures of St Marks Square and the Grand Canal but now it's accessible to the P&O passenger and it's a sure bet that the vessel will empty, with everyone wanting to enjoy the romance of timeless Venice.
Cars are banned from the narrow cobbled
streets and 500 historic bridges of the city centre, so there are just two modes of transport available to both visitor and local alike: the vaporetto (water-bus) network, and feet. The best way to see the Grand Canal is from the water. Catch a vaporetto, sit out the front and take in the sights. Vaporetto lines 1, 3, 4, 82, and N go along the Canal. A gondola ride is usually reserved for marriage proposals, ice-cream advertising, or for those with more money than sense.
Places to visit: Doge's Palace (Palazzo Ducale), St Mark's Basilica (Basilica di San Marco), Rialto Bridge (Ponte di Rialto), Bridge of Sighs (Ponte dei Sospiri). At the end of the year there are Christmas markets in different parts of Venice, but the main one is in the Campo San Stefano. It runs from early December through to Christmas Eve, and you can enjoy music performances, shopping for Italian crafts, and seasonal foods. There's mulled wine and sweets, souvenirs and ornaments for your tree next year.
Dubrovnik
It's a city with a long history. Unfortunately it is now most remembered for bloodshed during the Serbo-Croatian war. We all witnessed the appalling sight of Serbian snipers targeting civilians as they searched for food and water.
Dubrovnik is a beautiful 12th century walled city with an Old Town, harbour, and towering stone walls. There is a 14th century Franciscan Monastery, the 18th century Baroque Church of St Blaise, Dubrovnik's patron saint, and the world's oldest pharmacy, dating back to 1391.
This isn't a living museum, though. There is plenty to tempt those who want to just relax and enjoy some local cuisine and a bit of retail therapy. The side streets offer restaurants for a shore-side lunch, and cafés to haunt when coffee and a sit-down are in order. There is plenty of opportunity to spend some cash in small local shops – but all transactions must be in Croatian currency, and not every shop will accept a credit card.
Palma
Dominated by its iconic Gothic cathedral, Palma is the capital of the autonomous region of the Balearic Islands. It is now a sophisticated destination in the Mediterranean and has shaken off the cheap and cheerful package tour image that has so blighted the rest of the islands. The classy boutiques and fine restaurants attest to the fact that Palma is open for business with the polished visitor.
Fanning out around the cathedral are side streets and alleys which hark back to Majorca's Moorish past. The Arabic Baths situated in the narrow streets of the medieval quarter of the city is one of the few remaining Moorish-built structures in Palma.
Other places of interest include the circular Castell de Bellver, overlooking the bay to the west, and the Almudaina Palace opposite the cathedral. The main shopping areas for high-end boutiques and designer merchandise are Avinguda Jaume III and the Passeig des Born. The pedestrian streets around Plaça Major are filled with small specialist shops and stalls selling handicrafts on Monday, Friday and Saturday mornings. There's also a small shopping centre for any additional souvenir needs.
Valencia
Valencia is Spain's third-largest city and is known for its people-watching cafés, and paella, which is considered the most delicious and authentic in Spain. But there is more here than convivial coffee and rice. La Lonja de la Seda, a silk market in Gothic style built between 1482 and 1548, is located at Plaza del Mercado. Iglesia Major, the main cathedral of Valencia, dates from the 12th century.
Any food lover will want to linger in the food market, with its striking façade of Modernist architecture. Best buys are herbs and spices, and pre-packed ham; also rice and saffron, to replicate an authentic paella at home. Take time to have some tapas with the locals and enjoy some of that delicious ham.
Cartagena
Cartagena was founded more than 2,200 years ago by the Carthaginians and is now one of Spain's busiest commercial centres. The Caridad church is one of the most significant churches in the city, and dedicated to the patron saint of Cartagena. Food here, as in the rest of Spain, is important. The calderos (casseroles) with grey mullet, monkfish, and grouper are made of rice cooked in fish stock and accompanied by a garlic mayonnaise. There is plenty of choice for gifts to take home from a host of boutiques as well as the usual high-street names, including the El Corte Ingles chain of department stores, which is a celebrated high-end emporium.
Cartagena has more than 12 museums to explore and some of them are free! The Roman Theatre which was only discovered in 1987 is always popular in this city that boasts so much of historic interest.
Gibraltar
It's a little bit of Britain transplanted in the Med. There are pubs and shops on Main Street that will be familiar to everyone from the UK. Gibraltar was handed over to the British by Spain in the 18th century, and it has remained a bastion of Britishness ever since. Spain has periodically flexed intimidating muscles to encourage the population to accept Spain's sovereignty but so far those efforts seem only to have entrenched the Gibraltarians still further in the belief that maintaining the status quo might be best.
Gibraltar is celebrated not just for convenient shopping but for its Rock which is a mammoth boulder of limestone, home to the Barbary macaques. It is said to be one of the ancient Pillars of Hercules, with the other being found opposite in Morocco.
Other places of interest include Alameda Botanical Gardens, The Casino, City Gates and Fortifications, The Convent, official residence of the Governor of Gibraltar since 1728, and the Gibraltar Museum.
Lisbon
Some of the best views of this city, the Portuguese capital, come from the Tagus River. On your journey upstream you pass the Belem Tower and the impressive Monument to the Discoveries with its statue of Henry the Navigator.
Lisbon is small for a capital city by European standards but what it lacks in size it makes up for in character. Much of the area along the river has been transformed over the past decades from rather edgy neighbourhoods to areas of shops, restaurants and social activity.
It's a city of narrow streets lined with boutiques, shops offering leather handbags and shoes, and cafes that tempt with fresh coffee and traditional Portuguese pastries. These are as much a local obsession as pasta might be in Italy. You have an excuse to sample some custard tarts, as it's cultural research - and it would be rude not to!
To find out more about this and other P&O cruisies visit
here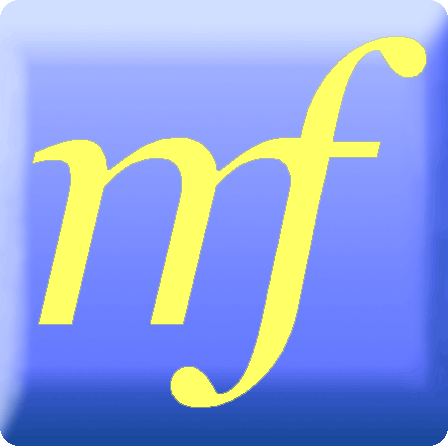 The Delicious Simplicity of Alentejo –
the food and drink of forgotten Portugal
We live life at a frantic pace and when we take a moment to reflect we muse on the quiet life, the good life, of life filled with gentler pursuits, and of time spent around the kitchen table. That good life is still evident in the Alentejo region of Portugal.
Bread is an indispensible part of meals in Portugal. It's there on every table and for every meal. It's even used as
an ingredient in hearty dishes. Açorda Alentejana is one of the most traditional soups in Portuguese cuisine and comes from, as the name suggests, Alentejo. It's a flavourful broth with coriander, in which soak large cubes of bread. The creation is finished with a topping of poached eggs.
The local bread is somewhat addictive with its open and slightly chewy texture and substantial crust. This is just about as far from your regular 'white sliced' as one could sprint, although that tasteless entity is taking hold even in this neck of the woods. But Alentejo's traditional bread doesn't make itself. It's what one might describe as artisanal, so there must be an artisan doing the work, and that work is tough.
Joana Roque looks every inch a toddler's dream grandmother. She has a substantial lap and bosoms, and a character that is as warm and welcoming as her wood-fuelled bread oven. Joana is in her mid-seventies and is bent through decades of hard graft. Her hands are like shovels – but gentle. She shapes the bread into rolls and loaves with a practised movement, with no wasted effort of crimping, slashing or unnecessary twiddles. This is daily bread.
These days, the oven output is around 3 dozen loaves per day. Even with the aid of her daughter it's still a lot of dough to measure and mix. A few years ago Joana would make thousands of loaves per week but times change and now the ready-sliced in plastic is gaining ground. It's ironic that those of us who have grown up on the spongy and tasteless stuff crave this authentic bread with a bit of character. Joana wonders what the future might bring.
Joana Roque
Rua do Meirinho Velho, no 12
7960-264 Vidigueira
Portugal
Phone: +351 284 085 029
Barrancarnes – Cassa do Porco Preto offers an insight into another Alentejo product: its famous black pigs. These are special in the same way as are Champagne and Stilton cheese: they are unique and prized. The Alentejo breed is a descendent of the sus mediterraneus wild boar from the south, that were domesticated to become modern Iberian pigs.
These pigs have not crossed with other breeds and therefore they retain unique characteristics of meat and fat to produce a particular flavour, aroma and texture. The marbling of fat throughout the meat is key.
One can see the pigs roaming freely under oak trees in fields near the town. They live on the acorns and there is a mathematical formula to calculate how many pigs can graze in any particular pasture. Each tree is assumed to give so many kilos of acorns and each pig is assumed to eat so many kilos per day, thus one knows how many pigs can be sustained in the area.
This company was established in 1988 and deals exclusively with the production of meats from the Black Pig of Alentejo breed. There are now two factories in Barrancos, one for hams, pork loin, Paiola, Copita, Paio, and the other for more traditional pork products.
If you want to know how to carve and taste authentic quality ham from Alentejo then watch the video
here
.
The landscape of Alentejo speaks so much about its food. The aforementioned pigs gather under oak trees; the
cork trees, found in abundance here, still provide the natural seal for bottles of excellent local wine; and the vines provide that wine. And then there are the groves of olive trees with their silver-grey leaves and gnarled bark.
The Museu do Azeite (Olive Oil Museum) in Moura shows the methods of extracting olive oil through the ages. It is evident that, in general, olive oil is far more delicious these days than a century or so ago. One can see large bins where local growers would deposit their olive harvest. Those olives might have been collected over a period of several days and might wait another day or so before being pressed. This delay resulted in deterioration and the beginning of fermentation of the olives, giving a rather disagreeable taste in the finished product.
These days the olive oil of the region is revered as some of the best in Europe. It's sampled and tasted by experts who sip from blue glass so as not to be distracted by the colour of the oil, which can range from gold to green. It is then designated as Extra Virgin, Virgin or just olive oil.
To learn more about the olive oil of Alentejo visit the museum.
Olive Oil Museum
Rua São João de Deus,
Moura 7860-001
Portugal
Phone: +351 285 253 978
The vineyards and wines "Encostas de Estremoz" were founded by José Castro Duarte and his wife, Joana Silva Lopes. It's an estate of 100 Ha where the couple work with leading Portuguese winemaker, Miguel Reis Catarino.
This is one of the friendliest wine estates in the area. They contrive to combine commercial production with warm hospitality. The tasting salon is rather like a small sitting room with comfy chairs and even a TV. One is educated in the ways of the local wines but without the stiff formality of some other establishments.
All wines are produced at the Quinta da Esperança vineyards in Estremoz, where new techniques of production are found next to traditional methods. This domain's wines were first presented in 2001 with Encostas de Estremoz Red, and Encostas de Estremoz White.
In 2002 another red wine was launched: Terras de Estremoz. This wine is made from the Aragonez, Cabernet Sauvignon and Trincadeira grapes. In 2004 the collection increased to showcase local grape varieties. Encostas de Estremoz features not only the Touriga Nacional grape, but Touriga Franca, Alicante Bouschet, Tinta Barroca and Trincadeira.
In 2006 the estate presented their celebrated red wine called DJ Encostas de Estremoz Reserva, and DJ Encostas de Estremoz Quinta da Esperança.
My particular favourite is their Terras de Estremoz Rosé. This is an ideal wine for those hot summer evenings, the chill of the wine forming a dew on the glass, and the contents mirroring the blush of the setting sun.
This estate is well worth a visit
Quinta da Esperança
7100-145 Estremoz
Estremoz
Évora 7100-145
Portugal
Phone: +351 268 333 795
Fax: +351 268 333 754
The products here are simple, but that does not mean that they are lacking in quality. They are full of flavour and deserve to be recognised in the same way as produce from their richer European competitors.
For more information visit:
Sunvil Discovery
Alentejo Promotion Office
and
TAP Portugal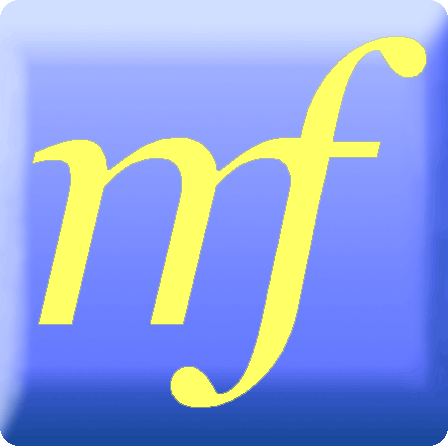 The Hague – Staying and Eating – Contemporary and Historic
The Hague is indeed a 'Royal' city. You might even come across one of the 'Oranges', as they are considered perhaps the most accessible royal family in Europe. The Hague has been home to the House of Orange for more than four hundred years; first they were Stadholders and later gained the title of monarchs. Prince Maurits was the first of them to live in The Hague, in 1585, and the rest followed.
The Royal family had an entourage of nobles who also wanted to live in The Hague and these quality folks demanded fine homes, fine furnishings and the best of everything. The taste for the finer things in life is still reflected in the shops, restaurants and architecture of this masterpiece of a city. It retains the style of a very special historic town but it has a contemporary ambiance and great vibrancy.
It's not only the Royal family that are accessible. The town is easily negotiated by the tourist via public transport. Bicycles are everywhere and they can be hired to give a truly local adventure, but the more conservative might prefer the all-weather comfort of buses and trams.
You can buy a ticket for unlimited travel on public
transport for the whole day. These tickets are valid on all public transport within The Hague as well as the neighbouring towns of Delft and Zoetermeer. Tickets may only be purchased in advance, and are available from most hotels, the Tourist Information Office (VVV) and at the HTM customer service desk in the train stations. The HTM Day Ticket can be purchased as a disposable paper ticket or as a plastic OV-chipcard and then you then can choose a 1-day, 2-day or 3-day ticket.
The day ticket is easy to use. All you need to do is swipe the ticket in and out at the tram or bus door when you get on and off. The day ticket is valid from when it is first swiped until the end of service that day, so it pays to start your adventure early to take best advantage.
The Hague has some striking and historic hotels and The Kurhaus is a beautiful example. The history of the hotel dates back to 1818 when Jacob Pronk opened a bathing house. No, that's not a swimming pool but water therapy. The wooden building had just four rooms, each fitted with a bath tub which was filled with cold or heated seawater. This spa was so successful that in 1826 it was rebuilt in stone and expanded to include the hotel element, but was eventually torn down in 1884 to make way for the building we see today.
The new hotel was built by the German architects Johann Friedrich Henkenhaf and Friedrich Ebert but suffered serious fire damage so was rebuilt between 1886 and 1887. The Kurhaus fell into disrepair and closed in 1969, but was saved from demolition by being listed as a historic building. It was completely renovated, and was reopened in 1979 by Princess Beatrix of The Netherlands.
The Kurhaus Gastbook reads like an historic 'Who's Who' and contains signatures of the great and the good who have enjoyed their stay in this iconic hotel. It was signed for the first time by Dutch Queen Wilhelmina in 1893, followed by Igor Stravinsky, Herbert von Karajan, Marlène Dietrich, Emperor Hirohito of Japan, King Haakon of Norway and Henry Kissinger.
Now known as the Steigenberger Kurhaus Hotel, it has 253 rooms and some of them have a sea view. The only thing separating the hotel from the wide beach is the promenade. The hotel exudes a timeless elegance which is evident even in the reception area, which sports a striking stained-glass ceiling. The architectural pièce de resistance is found just a short flight of stairs away, in the restaurant.
Even a bed and breakfast stay is memorable at this hotel. The restaurant is beautiful with painted ceilings and grand balconies. One might be distracted from the outstanding breakfast buffet and that would be a shame: graze in unhurried fashion and enjoy the classic architecture and calming ambiance.
Steigenberger Kurhaus Hotel
Gevers Deynootplein 30
2586 CK The Hague
The Netherlands
Tel +31(0)70 416 2636
Fax +31(0)70 416 2646
E-mail: info@kurhaus.nl
Reservations: +31 (0)70 416 2630
Visit Steigenberger Kurhaus Hotel
here
The Hotel Des Indes for dinner will
continue the theme of historic-tinted luxury. It's a celebrated building erected in 1858 and not originally as a hotel but as a city palace. It's been a hotel since 1881 but was completely renovated by interior designer Jacques Garcia in 2006 at a cost of a staggering €35 million. That is a surprising fact, as one has the impression of entering a stylish, tasteful and unaltered time-capsule.
The original building was the dream of Willem D.A.M. Baron van Brienen van de Groote Lindt en Dortsmunde, who was chamberlain to King Willem III and member of the Provincial States of South Holland. He wanted a home in The Hague to host parties and private functions. Willem died in 1863, leaving the palace to his son Arnold who sold it to an hotelier named Paulez.
Hotel Des Indes, like The Kurhaus, has a guest book of which to boast. The signatories include, amongst others, the former Empress Eugénie of France, President Paul Kruger of Transvaal, Sheik Feisal of Saudi Arabia, Mata Hari the celebrated First World War spy, Emperor Haile Selassie of Ethiopia, and Josephine Baker the American entertainer who defined an age. Apparently she had a separate room for her pet monkey. Ballet dancer Anna Pavlova died in the hotel in 1931 of pneumonia, after aiding fellow passengers following a rail accident.
During The Second World War the hotel was used both by the occupying German forces and by the Jews in hiding. Long before the war started, the hotel manager Mr Rey had built a pigeon house on the roof of the hotel. The pigeon house later sheltered people in hiding. The war ended and American troops moved into the hotel; General Eisenhower, Winston Churchill and Field Marshal Montgomery also visited.
You might not be staying at Hotel Des Indes but you can enjoy a delicious lunch or dinner at a surprisingly reasonable price. A 3-course dinner is €49.50, a 4-course dinner €54.50, and that includes fresh local produce transformed into memorable dishes, and seamless service. This is accessible luxury and not to be missed.
Hotel Des Indes
Lange Voorhout 54-56
The Hague 2514 EG
The Netherlands
Phone: +31 70 361 2345
Visit Hotel Des Indes
here
So you have pampered yourself with two polished and historic hotels in The Hague. But one might need a break for some delicious light food and a nice cuppa during a day of walking and wondering at this delightful city. The Organic Café Juni is the spot that fits the casual culinary bill.
Café Juni, or Café June in English, is reminiscent of old-fashioned tea-rooms. It's warm and cosy, or perhaps more accurately warm, cosy and small, so be prepared to wait …but it will be worth it. If the weather is cool then try the ever-changing Seasonal soup with bread, and perhaps follow that with a Bagel BLT; but save room for some cakes for which Juni is so famous. Walnut Mascarpone Tart with maple syrup, Banana Cake, Carrot Cake are all served in substantial wedges – and consider some hot chocolate, which comes highly recommended by regulars.
Opening hours
Monday: closed
Tuesday - Friday: 9:00am - 4:30pm
Saturday: 10:00am-17:00pm
Sunday: 11.00am-17.00pm
Café Juni
Molenstraat 63
2513 BJ The Hague
Phone: 070 3608106
Email: info@junilekkernijen.nl
Visit Juni
here
The Netherlands is celebrated for its cheese, tulips and its fresh seafood. Catch Restaurant specialises, as its name suggests, in fish and shellfish. It's on the marina of Scheveningen and has stunning views of both water and boats, as a backdrop to a meal of all things piscatorial.
The restaurant is new and smart. It's just the style of eatery enjoyed by those stepping ashore from the neighbouring yachts. The décor is impressive, with mellow wood rippling and waving, and light reflecting from the marina. The food is simple and fresh. Even breaded fillets of white fish will tempt the discerning diner with delicate flavour. For those with cash to splash there are platters of oysters, lobsters and prawns. A glass of champagne would be the ideal garnish for such a celebratory meal.
Opening hours
Monday - Sunday: 10:00am - 1:00am
Catch
Dr. Lelykade 43
2583 CL Scheveningen
The Netherlands
Phone: 070-3387609
Email: info@catchbysimonis.nl
Visit Catch
here
The Hague offers so much that it makes you wonder why you haven't visited before, but this will likely be the first of many trips – there's still that little Indonesian restaurant to investigate, and a rather nice department store sporting the Royal insignia.
To find out more about visiting The Netherlands click
here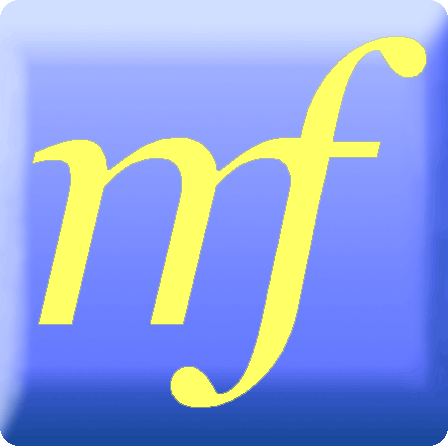 Umbria's Autumn Gastronomy with Valentina Harris
She is perhaps our most celebrated and prolific Italian food writer, TV presenter and chef. Yes, the lady truly is Italian, although one could be fooled into thinking she is an authentically British blue-blood.
Valentina Harris doesn't have many free moments but I cornered her on a return flight from a culinary tour of Umbria. She is an unashamed supporter of the country of her birth, and conducts gastronomic adventures to Umbria and other regions.

I asked Valentina about her association with the beautiful and mostly undiscovered Umbria. 'I had never really known Umbria, because coming from Tuscany as I do, and having been to school and then chefs' school in Rome, Umbria was somewhere we just by-passed on the way between the two.
'But a few years ago, at La Dolce Vita in London, the big food and lifestyle association, Umbria was the featured region. I met all these people from Umbria and as a result I went to visit. That was the start of my journey of discovery. Last year I was invited to give the opening speech at the International Festival of Journalism in Perugia (capital of the region), which happens every May. I talked about what I do on my culinary tours, and about how I try and lead those who are not 'of the place' to understand, and come to love, Italy through eating the delicious food that each region has to offer. For me it always comes back to that: the reason that Italian food is so interesting, and what makes it so endlessly fascinating, is the fact that there are so many regions, so many different styles of cuisine, and the food, whilst it remains so fundamental to all Italian life, cannot be described as just 'Italian' food – not by Italians nor anybody else – you have to look at it on a regional basis.
'By bringing people to individual regions, to stay and to cook and to eat and to explore and to have a culinary adventure, they leave with a greater understanding, I think, than if they had just wandered around shopping and looking at churches and lying on a beach. The 'menù turistico', the ubiquitous tourist menu, never has any regional basis, and I'm worried that there are lots of people who come to Italy and never experience the local cuisine. Through local dishes you can learn all about the people, the sociology, the geography, the history, the culinary traditions – all of those things are very revelatory, if you just stop to think for a minute.
'So I made this speech, and it obviously hit a lot of the right notes
in the tourist authorities, who are very keen to bring the British and others to discover more about Umbria, so they invited me to start running press trips, of which this is the first one. It's called an 'educatour'. There is another one planned for carnival time in February. I've worked with the tourist board and other authorities to create a balance of food, wine, a little bit of culture, a little free time; and of course on this one we all wanted to go Christmas shopping – what an opportunity with just a couple of weeks to go. So many lovely things to take home, from a fresh truffle to a bar of chocolate.
'We witnessed for ourselves in Norcia (the black truffle and cured pork capital of Umbria) the Benedictine monks, and their prayer schedule is endless: they are up at 4.30 in the morning, still finding time to brew beer, run a shop, and there's only a handful of them. We were fortunate enough to listen to the chanting, and to see a novice being inducted into the order.
Umbrian food is very exciting in its own way, but it has a slightly spartan quality about it. Look at the ingredients of the region: first you have the lentil – which has never floated anyone's boat, but this is a particularly delicious lentil with a very fine skin, that cooks quickly and is very digestible, and it is venerated. (I use that word because that is how they talk about their food, in the same way that a saint is venerated.) If you think that the lentil is all there is on the 'pulse' front you'd be mistaken, because there is a vast range of other beans and lentils and wild peas that are not common anywhere else. It reflects a cuisine that is very humble and simple, but they will take these legumes and pulses, cook them and serve them with their unbelievably delicious olive oil, reputedly the very best olive oil in Italy.
We have the lentil and the olive oil; then we have two extraordinary luxuries: chocolate and truffles – amazing in the middle of all this low-key, no-frills cuisine! Perugia is the 'other' centre of chocolate in Italy: Torino, Modica in Sicily, and then there is Perugia.
'The other great ingredient of the region is pork: ham, salami, sausages, coppa (cured meat from the neck of the pig), and guanciale (bacon from the jowl). The pig that they favour is the little 'cinta senese' or belted pig from Siena. The meat is very lean and fragrant, and they run wild and eat acorns. Norcia is the centre of the butchering and curing of this meat.
'We haven't mentioned the cheese: it's not really a region of dairy cows, and Italians generally, apart from down south, have a resistance to eating lamb and mutton. The sheep that you see in the area are mainly kept for their wool and for their milk to make pecorino cheese – softer as a table cheese, turning harder and more granular as it ages into a grating cheese. And of course it's delicious with a bit of truffle!
'Everywhere out in the country, far away from a 'supply chain', mountainous and without flat areas on which to grow things, has a tradition of foraging. You pick up wild mushrooms in the woodlands, and also dandelions, bitter greens, nettles (a spinach substitute) – it's an old practice and a very relaxing thing to do, going out with your basket and bringing home some food. Obviously you have to know what you are doing, you don't want to throw in a handful of deadly nightshade or the like. But it seems to be something handed down from father to son.
'I always take my groups on a truffle hunt. A very dear friend, Sergio, now in his 70s, is one of the loveliest
people I have ever met. He invested in some truffle trees – a tree where the roots have been injected with truffle spores. You plant these trees and hope for the best. You wait six years, then suddenly you might notice an intense garlic smell, and you will find a 'signal' truffle just under the soil. This one isn't really edible, but it tells you that the truffle has taken root. You then have to wait another couple of winters, and you start training your dog. You train them on garlic, so they associate the smell with food. Of course the dog will try to eat it, so you have to be right there and the dog has to answer your command to leave it and sit until you pick it up. If a truffle has bite marks on it, it isn't going to sell as well as a nice smooth one! So we visit Sergio and he is so 'chuffed' that his investment has paid off. He now grows truffles around the year, supplies the local restaurants and hotels, and it's good fun – but it's real life.'
I asked Valentina how many regions her tours might cover in future.
'I think Umbria is a good one, particularly because I think that the 'staying in a lovely house, eating on the balcony and doing a bit of cooking' has been done now. It's lovely, I'm not saying that it's not a pleasant experience, but what I have in mind, and what I'm going to be doing from now, is different. I have a link with the Università dei Sapori (UDS) in Perugia, a state-run university dedicated to catering and food, and in particular the food and wines of Umbria. I am going to be offering a tour of Umbria, staying in beautiful places, showing the romance of Umbria, the architecture, the countryside, then putting it into practice, staying possibly on-campus (the accommodation is at least 3-star if not 4) and using the kitchen facilities at UDS which are extraordinary – as professional as you can get.
'I am now an ambassador for UDS in the UK, and I want to bring students who are studying professionally, but also keen amateurs, the Masterchef-watchers, the foodie who wants the latest technique and knife and exotic ingredient, and combine the two. Relaxing, wandering round the vineyards, going out to fabulous lunches, going to the markets – and then working with those ingredients for 2 or 3 days. It's a great joy to cook in a professional kitchen, if you've never experienced it. It's a bit like going back to kindergarten: you are allowed to make as much mess as you like, spread out, everybody has their own station, their own stove, there are lots of kitchen porters to help you, and the ingredients are second-to-none. There is a laboratory devoted entirely to Italian ice cream, and one could spend a day playing with this fantastic kit making fabulous ice cream.
'I am selling a unique and very special product, with all my love and passion – 5-star without the fuss. I will do
two spring/summer and two late summer/autumn tours in Umbria, then I'd like to revisit the south of Italy, because we need to remind people of the healthy 'Mediterranean diet'. It's as much about sitting around the table, talking, the convivial thing, rather than eating while staring at the TV screen, or standing up with your Blackberry in your hand. They eat very little animal fat, lots of fruit and vegetables, legumes, carbohydrates, lots of fresh fish.
'I'd like to do something by the sea, as a contrast to the mountainous inland food – plenty of fresh fish, citrus fruits, salads, tomatoes. My knowledge of all the regions of Italy is as a result of learning: I wasn't born with it, I've studied a lot, travelled a lot, talked to a lot of people, read a lot of books, and I feel confident enough to take people wherever they want to go. If someone said "Can you organise a bespoke tour in, say, Rome or Venice?" I could do that. The point is that you will leave with a greater appreciation, and hopefully a love of Italy, and you'll want to come back – and tell your friends about it.'
Valentina's success as a gastronomic tour organiser, leader, coach, hand-holder is assured. A couple of days in her company show this lady in action. She is blessed by being bi-lingual, sounding like a local in both the UK and Italy. She has an easy rapport with owners of vineyards, hotels, restaurants and cookery schools. She is a trained chef and is equipped to answer food-related questions. She is Italian and can give a first-hand insight into culture, custom and practice. She is amusing, talented and will ensure that any tour will leave the participants fulfilled …and feeling full.
To learn more about Valentina Harris and her gastronomic tours visit
here
.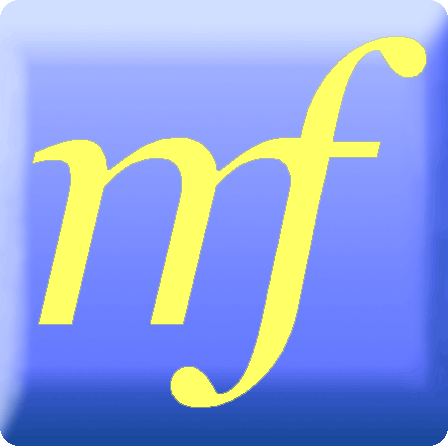 200 Years of The Netherlands
Our links with The Netherlands have been long-standing. We shared a monarch in the guise of William III of
England, known as William II in Scotland. He might be better known, to all but the most historically inclined, as the William of 'William and Mary' fame. The blood connection isn't as strong now as then but the families are still close, being in the same 'business', so to speak.
Baby William was born on 4 November 1650 in The Hague in Holland. He would likely have been considered an unlucky infant; Charles Dickens might, a couple of hundred years later, have described him as a 'posthumous' child. His father, William II Prince of Orange, had just died of smallpox. His mother was Mary Princess Royal who was the eldest daughter of King Charles I of England, Scotland and Ireland – it is he who lost his head the previous year – and sister of King Charles II and King James II & VII. William was born on his mother's nineteenth birthday with little celebration, and one would be still further convinced that this lad was a Jonah when one learns that his mother followed his father just 10 years later, on Christmas Eve 1660, on a visit to England, when she too died of smallpox.
William was given the title Sovereign Prince of Orange from the moment of his birth. Willem III van Oranje, in
Dutch, ruled over Holland, Zeeland, Utrecht, Gelderland, and Overijssel of the Dutch Republic, and from 1689 he reigned as William III over England and Ireland, William II over Scotland; he would be the last direct male descendant of his great-grandfather William the Silent, who was head of the Protestant Dutch of the United Provinces of The Netherlands in their struggle for independence from Spain.
William, as was typical of regal arrangements of the time, married his first cousin Mary Stuart, daughter of the future king James II of England. In 1689 the couple were offered the throne by the Parliament of England following William's successful invasion of England in 1688 in what became known as the 'Glorious Revolution', an action that would eventually overthrow King James (Mary's father and William's uncle/father-in-law) and gain them the crowns of England, Scotland and Ireland. He and his wife were crowned the King and Queen of England on 11 April 1689. With the accession to the thrones of the three kingdoms, he became one of the most powerful sovereigns in Europe, and the only one to defeat Louis XIV of France.
On his death the title 'Prince of Orange' passed to a cousin, John William Friso, and his descendants reigned in
Holland until the French invasion in 1795. The then William V, Stadholder of The Netherlands, went into exile in England and Germany, and died in 1806. His son William was determined to regain the throne of Holland, and, on the withdrawal of the French in 1813, was brought by HMS Warrior to land on the beach at Scheveningen on 30 November that year. He declared himself 'sovereign prince' and in 1815 became King William I of The Netherlands. His landing marked the start of independence of the Netherlands from the French and the beginning of the United Kingdom of the Netherlands.
The British connection to the House of Orange continued via other descendants of John William Friso (Jan Willem). His son William IV was an ancestor of Princess May of Teck, who married King George V and became Queen Mary.
The festivities for '200 Years of the Kingdom' is a Dutch national celebration with hundreds of people taking part in events including the re-enactment of the celebrated landing of William of Orange on Scheveningen beach. The new King Willem-Alexander and Queen Máxima attended on a cold, windy and wet day.
This 'Landing Day' is commemorated every 25 years
in Scheveningen but this year was a special anniversary. Yes, the weather was grey but the enthusiasm of the participants and the audience was undiminished. Hundreds of traditionally-clad locals welcomed actor Huub Stapel playing the role of Prince William. The crowd cheered and waved orange flags as the 'king' was carried shoulder-high through the angry sea to his waiting carriage. He processed to the grandstand to pay his respects to the authentic King and Queen, who acknowledged his contribution to the nation.
There is no need to wait another quarter-century to visit The Netherlands. It's a country boasting a proud history, garnished with arresting architecture, festivals, fine food and welcoming locals.
To find out more about visiting The Netherlands click
here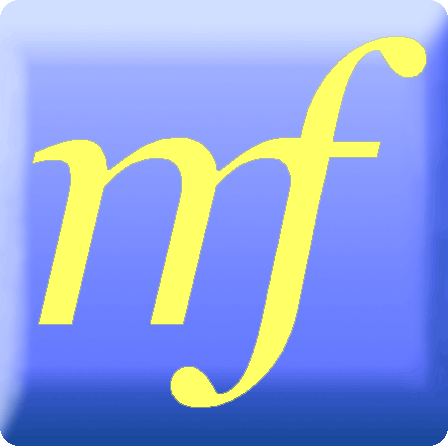 Alentejo – Open Fires and Warm Hospitality – Where to stay

Pousadas de Portugal is a network of quality and characterful hotels that give the guest a chance to experience unique charm. The group was started in the 1940s and now has forty-three properties. The network is mostly owned by the Portuguese government but managed by a private group, Grupo Pestana Pousadas.
The first Pousada was opened in April 1942 in Elvas, in the Alentejo, and this region still boasts the largest number of historic inns.
São Francisco de Beja
This hotel is a former Franciscan monastery. São Francisco de Beja dates back to the thirteenth century. In November 1268 the monastery was started on the initiative of the Captain-General of Beja, Lopo Esteves. The land where the monastery was built was originally outside the city but now the houses and shops have grown to join this striking building.
The building was started in the reign of King Afonso III, who died in 1279 but left a gift of fifty pounds to the convent. In 1302 King Dinis build a chapel in honour of St. Louis. In 1834 Portugal abolished the male religious orders and in 1850 it became the barracks for the army, who set about ruining the work of generations.
The project to restore this Pousada was undertaken ​​between 1993 and 1995 and now the Pousada de Beja, São Francisco, is a striking hotel right in the centre of the city. It still shows the original gothic architecture of the monastery with high ceilings, exposed stonework and white walls, but the rooms are a lot more comfortable than those used by the monks of old.
The monks' cells have been remodelled into contemporary bedrooms with tasteful hints of their ancient incarnations. Shutters on windows, classic fabrics, the best of linen help to pamper the guest, who will appreciate the most radical of refurbishments …the addition of a modern and spacious bathroom!
The Pousada São Francisco de Beja has a total of 35 rooms: 30 standard rooms, 4 superior rooms and 1 suite. The public spaces are imposing and act as a showcase for historic artwork and artefacts. The dining room is in the old monastery refectory and has seats for 60 or so diners. The tables are well-spaced, making this a convivial spot for either families or just romantic meals for two. The menu entices with contemporary plates and regional specialities.
Pousada de Beja, São Francisco
Largo D. Nuno Álvares Pereira
7801-901 Beja
Portugal
Phone:(+351) 284 313 580
Phone:(+351) 284 329 143
Email:guest@pousadas.pt
Visit Pousada de Beja, São Francisco
here
Convento do Espinheiro in Évora
This is a stunner and in my opinion your unmissable lodgings for at least a part of any tour of Alentejo. Évora, classified as a UNESCO World Heritage site, is only one hour away from Lisbon so it's an easy hop from the airport to a most memorable hotel.
Convento do Espinheiro, or The Convent of Our Lady of the Thorn, is located on the outskirts of the
neighbourhood of Canaviais, just a couple of kilometres from the historic centre of Évora. It dates back to the fifteenth century and legend has it that the Virgin Mary appeared in a burning bush. In 1458 this place of pilgrimage established a monastery.
With the dissolution of monasteries the building was abandoned and taken into Portuguese state ownership, to be sold to individuals for a negligible sum. It was eventually purchased by Manuel Gabriel Lopes, who undertook major restoration, making it habitable again. The chapel of Garcia de Resende is now also supported by local notables and used for celebrating religious festivals.
Currently reclassified as a five-star hotel, the former monastery retains many original features. The old cellar has given way to a restaurant; the ancient kitchen has been turned into a contemporary piano bar. The most striking of transformations is that of the cistern, or water storage tank, which has Gothic pillars and vaulted roofs. It now houses a wine 'cellar' displaying some of the best vintages the region has to offer along with a selection of fine wines from the rest of the world. Visit Cisterna Wine Bar and enjoy this unique space.
Divinus Restaurant is found in the monastery's former wine-cellar. The columns and curved ceilings illuminated by gentle light create intimate spaces for dinner. Browse a menu that celebrates fresh local produce – it's a sophisticated restaurant that still manages to remain cosy and welcoming.
Convento do Espinheiro offers a total of 92 guest rooms, including 6 suites. One can choose between modern vibe – said to be inspired by the colour and style of the ´50s – these rooms are in the new wing; or one can enjoy a more classic room in the original 15th-century monastery building. Both contemporary and classic rooms offer comfort and charm.
Convento do Espinheiro Hotel & Spa ·
7002-502 Évora,
Portugal
Phone: 351-266 788 200
visit Convento do Espinheiro Hotel & Spa
here
Herdade do Sobroso Estate
The Alentejo is hot in summer so consider a spring or an autumn tour for more gentle temperatures. The spring
presents vineyards bursting with pale-green buds and fresh leaves, while the autumn offers crisp air, blue skies and the vibrant red of withering vine leaves. Herdade do Sobroso Estate allows the visitor to relax and enjoy nature during any season.
This is a working wine estate but your stay will be made memorable by liberal application of not only fine wine but delicious local foods, and log fires help to complete the picture of a rather high-end idyll.
Herdade do Sobroso Estate is typically Portuguese in many ways but the owners have evidently travelled the globe and have very fine taste in interior design, and in fact exterior design, as many of their more exotic purchases now decorate the covered terrace outside the main house.
Casa da Quinta is the name of the main house, which offers public spaces for enjoying a pre-dinner drink in front of the aforementioned log fire, a dining room and some guest rooms, too. Each room is different but all give the impression of home, granted an immaculately decorated home, but more individual and unique than many a chain hotel alternative.
Casa da Cegonha is independent from the main house and away from common areas. It's popular with families as it offers cooking facilities so mums don't have to worry that young travellers won't enjoy unfamiliar restaurant food. They will be missing out on some rather special fare, though – Alentejo dishes paired with Herdade do Sobroso wines. Breakfast is also worth saving space for. Ignore the yoghurt and dive for the Portuguese custard tarts and local cakes. One can burn off the calories while walking around the 50 hectares of vineyard at Herdade do Sobroso. There is also the winery where you can sample and purchase the estate wines, olive oil, honey and jams.
Visit Herdade do Sobroso Estate
here
Boutique Hotel O Poejo – Marvão
This is a very individual boutique hotel in Alentejo, near to Marvão, a medieval town in Serra S. Mamede Natural Park. It's not a rambling historic pile, but what it lacks in old grandeur it makes up for in confident and quirky design.
It's a small hotel as the name would suggest but it's thoughtfully presented and comfortably appointed. The 13 guest rooms and suite are all different with varying colour schemes and configurations of beds. It has the air of an intimate family-run establishment with friendly staff who will likely know you by name after a day or two.
Evenings can be spent snuggled by the fire in the sitting room, after enjoying a dinner of local lamb or fish. Breakfast is a buffet feast of cheese, ham, cakes, fruit, the usual continental suspects, along with some of the best bread to be found anywhere in the world. It's tempting to linger over such a spread …and why not?
Boutique Hotel o Poejo
Av. 25 de Abril, Nº 20
7330-251 Santo António das Areias,
Marvão,
Alentejo, Portugal
Phone: (+351) 245 992 640
Fax: (+351) 245 992 500 / (+351) 245 99 22 76
Cell Phone: (+351) 96 855 96 65 / (+351) 96 855 96 74
Visit Boutique Hotel o Poejo
here
For more information visit:
Sunvil Discovery
Alentejo Promotion Office
and
TAP Portugal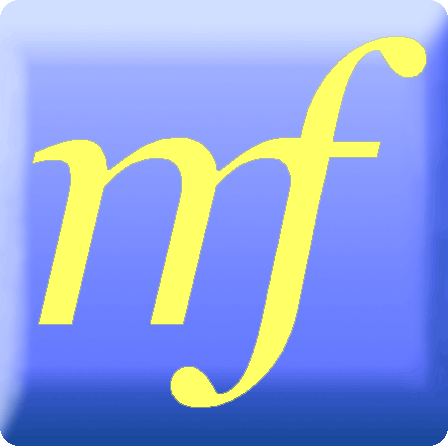 The Nuns and Tarts of Alentejo, Portugal
Portugal is on the very edge of Europe and often overlooked in favour of its more vocal neighbour, Spain. But this country has so much to offer to the visitor. Striking landscapes flatter the eye, generous hospitality warms the soul, and gastronomy seems to be a well-exercised hobby practised by all.
The Alentejo is an unspoilt and relatively unknown region of Portugal nestled next to the more celebrated Algarve. Its rolling hills, boulder-strewn pastures, groves of cork and olive trees and vineyards tempt one with the notion that good things to eat might not be far away.
In fact good food has been central to life in Portugal for thousands of years and was brought to the height of refinement in the Middle Ages in monasteries and convents. Arab and Jewish traders imported cinnamon from the East; almonds have always been in abundance; sugar was often a dowry paid when a novice entered the convent, as there was plenty of sugar coming from the Portuguese colonies. Egg whites were used to starch habits as well as for clearing wine, which left a surfeit of yolks. All the ingredients were available to create delicious sweets.
One might conjure an idyllic vision of plump, elderly, black-habited ladies with religious inclinations dividing their earthly hours between their devotions and a nice bit o' cookin' – but it seems there were other pursuits on the curriculum.
Perhaps it's no surprise that young nuns and monks would look for romantic liaisons. Many of them didn't sign up for religious orders following a spiritual awakening, seeing the heavenly light, or through divine inspiration. It was more often due to practical necessity. What does one do with the youngest son when big brothers have taken the land and taken up arms – the military being the second best option to staying home and swelling the ranks of the landed gentry? Send the boy to a monastery. What will become of an unmarried daughter? Off to the convent with her. There is a story about Sister Mariana Alceforado who lived during the 16th century. It is said that Mariana fell in love with a French army officer, Noël Bouton, and when he returned to France she wrote love letters to him. Later the letters were found and translated, and eventually became internationally published with the title 'Letters of the Portuguese Nun'.
But between passionate interludes, these nuns not only prayed but took pleasure in devising ingenious ways of
using a relatively few basic ingredients to make signature desserts. Convents became famous for particular sweets that the nuns and monks sold as a means of supplementing their incomes. Pão de Rala looks like nothing more than a loaf of rustic bread but it has an amusing history. It was a speciality of the nuns of the Convento do Calvário in Évora. The name and shape of this famous cake have royal connections: King Sebastian visited the convent but, it being a poor order, they could only offer him olives, water and 'thin bread' (pão de rala). These days this Pão is constructed of an outer skin of almond-based paste with a filling of vibrant orange egg yolks, sugar, almonds and pumpkin. The outside is dusted with flour and browned to add an authentic-looking crust.
Pasteis de toucinho is another popular small cake. It's made with pork fat: that might at first sound rather strange until one remembers that lard is often found in pastry partnered with butter. There is suet, too, which is organ fat found in traditional Christmas minced meat. Pasteis de toucinho has a richness from the lard, but fear not, my dubious reader, these treats taste nothing like a bacon sandwich.
But let us consider Portuguese tarts. There are many tarts in Portugal but there is only one that every tourist will crave – probably the only tart to be included on a globetrotter's bucket list. It's ubiquitous across Portugal and in every pastry shop around the world that might advertise itself as 'Portuguese'. It's the Portuguese Custard Tart or, to give its local name, pastéis de nata. These tarts are loved on every continent and particularly where Portugal has had colonies or trading interests, which include Brazil, Angola, Mozambique, Goa in India, Malacca in Malaysia, and Macau in China.
It is believed that pastéis de nata were created centuries ago by monks at the Mosteiro dos Jerónimos in the
parish of Santa Maria de Belém, in Lisbon. In fact in Portugal they are sometimes also called Pastéis de Belém. Following the closure of many of the convents and monasteries after the Liberal Revolution of 1820, the production of pastéis de nata transferred to what is now the Casa Pastéis de Belém nearby. The former monks wanted to continue to produce the tarts and so patented and registered the recipe, while contracting the Antiga Confeiteira de Belém to produce them. The secret was given to only five chefs, who guarded this original recipe under the Oficina do Segredo (Office of Secrets).
At first glance these are quite rustic creations. The pastry is somewhat free-form, the filling tends to look a little overcooked. But it's that combination of texture and taste that has assured the success of this tart down the centuries. The case is a type of puff pastry that retains a crunch when baked. The filling is rich with cream but light and flavourful. It seems such a simple concept but it's worth seeking delicious authenticity.
The Alentejo is accessible, charming and relatively unspoilt. It is something of a culinary paradise, offering dishes that have remained unchanged for generations. Its sweets are a reflection of its history and culture, and are finding their place in the lexicon of European culinary treasures.
For more information visit:
Sunvil Discovery
Alentejo Promotion Office
and
TAP Portugal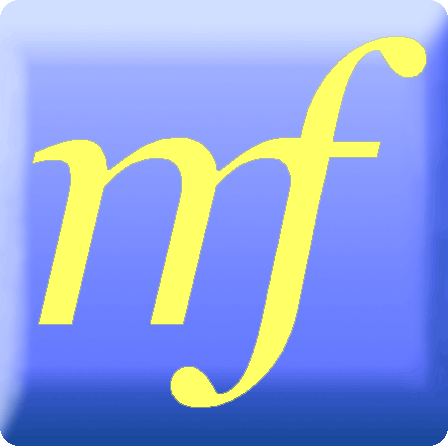 Great Homemade Soups - A Cook's Collection
Chef Paul Gayler is one of the food industry's gems. He is a well respected man with years of worthy career behind him. He is executive chef at London's celebrated Lanesborough Hotel and has a shelf of cookbooks to his credit. This Great Homemade Soups - A Cook's Collection is the latest one and it does him proud.
Paul Gayler writes cookbooks, yes, but they are a step beyond most of that genre. Paul encourages, inspires and
tutors. There are more than 100 soup recipes here and they all have an introduction from Paul to put them into culinary context. Paul reminds us that soup is a cornerstone of many cuisines and is enjoying something of a revival.
Great Homemade Soups - A Cook's Collection works on several levels. It offers some economic and hearty fare that won't break the bank - comfort food for the whole family. Paul also suggests sophisticated bowls of luxurious ingredients destined for appreciative dinner-party guests. There is an array of soups from across the globe to tempt those with a hankering for the exotic. This book is a veritable Masterclass for all things soupy.
Sweetcorn soup with scallops and crispy bacon bits is simple to make but has great impact. Anything with scallops is bound to get attention and approval. It's that combination of crispy and meltingly tender, of salty and sweet, that is always appreciated.
Carrot soup with seven spices is a blessing on cold winter evenings when one is listening to the wind blowing and the pipes bursting. Granted there is that list of spices but anyone who has cooked Indian food at home will likely already have those to hand; and carrots, at the time of writing this article, were still affordable. This is a recipe with which to start a subcontinental meal, but just add a chunk of crusty bread and one can call it supper or lunch.
Potato and leek soup is another comforting and silky dish that showcases simple and common ingredients. I think, though, that this traditional preparation works with Sunday lunch, mid-week dinner, or as a sustaining winter snack. The cream gives it a luxurious quality and is key to the success of the soup.
My pick-of-the-book is Crab Laksa. This soup is becoming more popular as tourism to Malaysia has increased. It's a dish that changes by region but Paul Gayler presents us with a version that gives the authentic character of this national treasure. It's a meal in itself if one serves it in a large Chinese bowl. It needs no additional garnishes, and each of the ingredients brings texture or flavour to the finished dish. It's vibrant and exotic.
Paul's charming personality shines through in this volume. One has the sense of a conversation over the kitchen table. One feels supported by a chef whose recipes we can trust. This is a sensible book that one would actually use, and that surely is the best accolade one could give. A gift-quality volume at a very reasonable price.
Great Homemade Soups - A Cook's Collection
Author: Paul Gayler
Published by: Jacqui Small LLP
Price: £25.00
ISBN-10: 1909342238
ISBN-13: 978-1909342231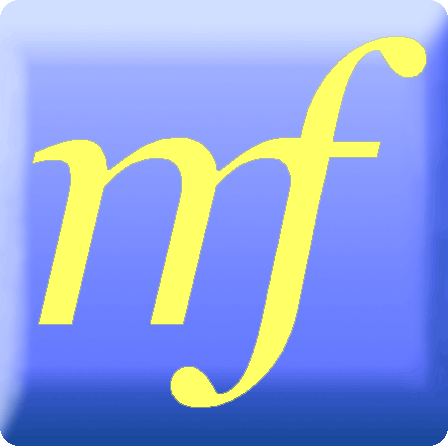 Smashing Plates - Greek flavours redefined
The title alone would encourage a bookshelf browser to reach for this volume. A humorous play on words conjuring visions of exuberant Greek revellers ruining a restaurant's crockery budget, or of polite Brits commenting on some jolly good food. Smashing Plates - Greek flavours redefined does touch on both the passion of Greece
and the quality of some smashing food.
Maria Elia was brought up surrounded by food. Her dad was a Cypriot chef so Maria had a childhood of total taste immersion. She dips into her culinary heritage to offer dishes that range from the rustic to the refined, but all have the same common denominator - good taste.
Smashing Plates - Greek flavours redefined offers recipes for complete dishes but also for those constituent parts such as goat's milk ricotta and even homemade halloumi. The book would likely be popular just for that recipe alone.
Sardine keftedes are store-cupboard gems. Maria elevates the humble and much overlooked can of sardines to new culinary heights. They have had a reputation of old-fashioned tea-time fare but this book presents another face of that healthy fish as the key component in a cooked patty served with salad or even as a filling for a crusty baguette.
A simple but must-try from Smashing Plates is Condensed Milk Ice-cream. It's another one of those forgotten ingredients: condensed milk is thick and rich with an unmistakable flavour. This is a simple custard-style ice-cream and Maria suggests flavouring it with cardamom.
My pick-of-the-book is another sweet recipe and is that for Coffee Custard Doughnuts with Fennel seed Sugar. This is a departure from traditional Greek doughnuts which are soaked in a syrup after frying. They are extremely sweet, although delicious, but Maria's alternative offers a dessert that is less sticky to eat and retains its cake-like properties. The custard filling is easy to make as it uses the much-loved Bird's Custard Powder. Yes, it's retro and it works!
Smashing Plates - Greek flavours redefined is unmistakably Greek, but Maria's approach is contemporary and thoughtful. She has penned a volume that is practical for the non-Greek home cook, and indeed one that has never even had a Greek grandmother.
Chef Maria Elia has worked with the celebrated Ferran Adria and it's his words that grace the front cover of this book: "...Maria Elia shows us the magic of cooking." Endorsements don't come much more worthy than that.
Smashing Plates - Greek flavours redefined
Author: Maria Elia
Published by: Kyle Books
Price: £19.99
ISBN-10: 0857831712
ISBN-13: 978-0857831712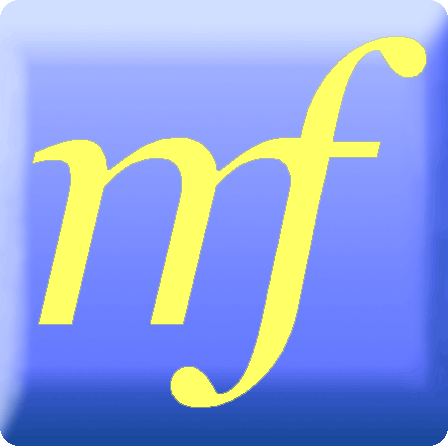 Snackistan – Street fare, comfort food, meze
I am convinced that Sally Butcher could write a book about paint drying and it would be a worthwhile read. Her books, and this is the third, are Sally in paper form. Her energy, culinary knowledge and laugh-out-loud humour will make this another best-seller.
Sally is known as an accomplished author but she is just as famed as Mrs. Shopkeeper, and the shop in question
is Persepolis. This does give the lady something of an advantage in the Middle-Eastern cooking stakes as she has access to some amazing ingredients just outside the door of her flat. An Iranian husband, and a mum-in-law with a wealth of recipes, also assure authenticity.
Snackistan – Street fare, comfort food, meze: Informal eating in the Middle East and beyond, to give the full title, is a big delicious mouthful. It's divided by food group but so many of the dishes are mix-and-matchable and interchangeable to create either full meals or grazing opportunities. It's a creditable collection of recipes from vaguely the middle of the East, and are real dishes that family cooks have cooked for eons.
This book has Sally's voice throughout. She is almost as funny and engaging in print as in real life. One knows these recipes work 'cos a nice lady like that wouldn't steer you wrong. One has the sense that all will be well, and even if one's culinary inexperience results in an iffy end product one knows that Sally will be whispering 'It's only food and you will do fine next time.'
If one wants a picture of who these Snackistan citizens are, then they will be a jolly bunch with rosy cheeks, a love of good company and kebabs, and Sally would have been derelict in her duty as culinary guide not to introduce them to us hungry tourists. Baluchi Chapli Kebabs is a classic and easy-to-prepare dish that will become a favourite with the whole family, who will love anything flavourful, fried and in bread. What's not to like? My pick-of-kebabs is an Afghan Shami Kabob to which this writer will soon be addicted.
There are so many recipes here that in other tomes would be considered signature dishes. Snackistan – Street fare, comfort food, meze has a tongue-in-cheek style but that's only to keep the reader grounded. We have here an accomplished cook and a remarkable writer who pens books that are always a pleasure both to read and from which to cook.
Snackistan – Street fare, comfort food, meze
Author: Sally Butcher
Published by: Pavilion Books
Price: £20.00
ISBN-10: 1909108308
ISBN-13: 978-1909108301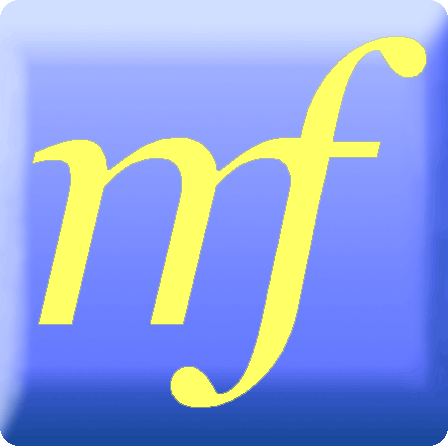 Rotterdam - Culinary Comfort and Creativity
Holland might not be the first country springing to mind when one contemplates a gastronomic break, a food adventure. No, we muse on France, as their dishes are classic and the quality is legendary (some legends owe more to fantasy than fact); then there is New York with its perennial edgy vibe. Tempting, but one seems to spend so much time airport-queuing; how's about Asia? A good choice but no good for a short trip.
So where does Holland figure in the delicious
calculation? The food is world-class. The waiters are polite. It's not far away. It's great value for money. No jet lag. But isn't it all cheese? No, indeed there is everything the culinarily enlightened would to hope to find in any country, and more than one might find in some.
My focus was Rotterdam and I had no idea what to expect. In fact there are restaurants here to suit every taste and every pocket although even the high-end eateries seem reasonably priced by London standards. Las Palmas is a contemporary restaurant that is famed for its seafood. It's the domain of celebrity chef Herman den Blijker. Guests might find this bear of a man circulating throughout his restaurant, between tables that one would be advised to reserve. The meat dishes here are also creditable but it's a shame to miss such fine fish. Dinner here is a casual yet memorable event.
Las Palmas
Wilhelminakade 300
3072 AR Rotterdam
Netherlands
Phone +31 10 213 2011
Visit Las Palmas
here
Rotterdam neighbourhoods still boast historic buildings attesting to its vibrant past, and one can enjoy a metaphoric taste of those days at The New York Hotel. The menu is eclectic and modern but the building was once a shipping office for a line that carried emigrants to a better life in the New World. A visit here is a must for anyone who wants to soak up some charming ambiance. Sunday brunch is buzzy, and afternoon tea might be welcome after a boat tour of the port. Plenty of ocean-liner memorabilia dotted around the public spaces, and the guest rooms are stunning!
Hotel New York
Koninginnenhoofd 1,
3072 AD Rotterdam
Netherlands
Phone: +31 10 439 0500
visit Hotel New York
here
Asia has long had a relationship with Holland. The Dutch East India Company was active throughout the region of Malaysia and Indonesia, so the Dutch have an historic appreciation of all good Asian food. Anyone who wants to taste some of the best Chinese dishes in Rotterdam will book lunch or dinner at Asian Glories, where owners Jenny Fan Loh and chef S P Fan and family will invite you to experience an ever-changing menu. Restaurant guide SpecialBite has named Asian Glories as one of their top 10 restaurants in Rotterdam.
Asian Glories
Leeuwenstraat 15
3011 AL Rotterdam
Netherlands
Phone: +31 10 411 7107
Visit Asian Glories
here
Holland has long been famed for its chocolate and cocoa powder, which is still sometimes referred to as 'Dutch Processed'. In 1828 chemist Coenraad van Houten invented a process for extracting cocoa butter from raw cocoa, allowing the separation of cocoa powder. This gave chocolate a more consistent texture, and made it less costly to produce. This opened the door to chocolate bar manufacturers.
One can enjoy a chocolate masterclass at Chocoholic in Rotterdam. These classes can be booked for small groups of 6 or more potential chocolatiers. You will learn how to make your own hand-dipped chocolates and how to decorate and present in a chocolate basket. If your efforts are a bit misshapen then buy some professionally-made treats in the shop adjoining the kitchen studio. A masterclass here will be engaging fun for the whole family.
Chocoholic
Goudsesingel 69
Rotterdam
Netherlands
Phone: +31 10 218 3014
But I did mention cheese, and the Dutch are justifiably proud of their products. De Kaashoeve is a shop to gladden the heart of every lover of good cheese. Located at the Oude Binnenweg this dairy boutique is hard to miss – it's got a cow outside. No, not a real one but a full-sized homage to the mother of milk. It's not just local cheeses that line the shelves here but those from other European countries too. The staff are knowledgeable and can point you in the direction of a suitable selection for an iconic cheeseboard, or some savoury wedges as gifts. It's not only cheese on show at De Kaashoeve but all those things that act as garnishes for a spread of cheese. It's a shop in which to linger and nibble. Enjoy!
De Kaashoeve
Oude Binnenweg 95a
Rotterdam
Netherlands
Phone: +31 10 413 8644
Mon 12:00 – 18:00
Tue – Fri 09:00 – 18:00
Sat 09:00 – 17:00
Visit De Kaashoeve
here
Rotterdam has a world-renowned and celebrated
fish shop and a visit here should be on everyone's list of must-dos. This isn't a fish-and-chip shop so you won't be spending hours lurking by the gherkins. This is both a wet-fish shop and a fish deli. Schmidt Seafood is found in the heart of Rotterdam near to one of its most famous landmarks, the Erasmus Bridge. It's the Number One supplier to the high-end restaurants in the Netherlands and you can taste their goods here without a high-end price tag.
Schmidt has its own smoke-house for salmon and eels. They offer marinated herring and a lesson on how to eat them. One can enjoy an oyster on the half-shell while sipping a glass of something light, white and refreshing. A visit here is an event!
Schmidt Seafood Rotterdam
Vasteland 60
3011 BM Rotterdam
Netherlands
Visit Schmidt Seafood
here
But you will need a place to lay your travel-weary head at the end of a full day in this exciting city. Quartier du Port is well located for walking and taking the extensive metro system. It's a boutique hotel of both character and quality. It was once a shipping office and retains so many original features. The bedrooms are comfortable, well appointed, with acres of space. It's your good fortune that as a guest you will take advantage of a delicious breakfast, with baked goods from the shop next door (which is in fact associated with the hotel). Don't miss the slices of freshly made cakes, as those Rotterdam attractions beckon and one will need the energy for another full day.
Hotel Quartier du Port
Van Vollenhovenstraat 48-50
3016 BJ Rotterdam
Phone +31 10 240 0425
info@quartierduport.nl
Visit Hotel Quartier du Port
here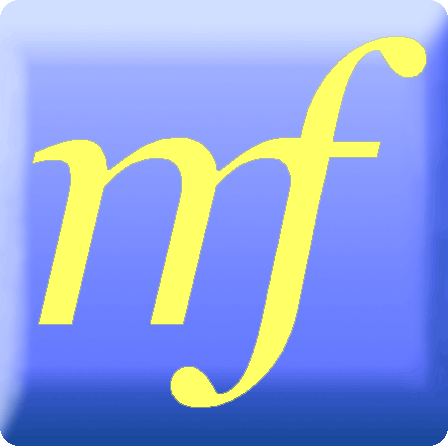 Rotterdam – building with new energy, treasuring old charm
I had visited Holland once before. That was Amsterdam and many years ago. I travelled by air and the flight was quick - Holland is nearer than one might think. But a trip to Rotterdam via Stena Line ferry from Harwich made that diverse and vibrant city even more accessible.
Rotterdam is the second-largest city in the Netherlands and one of the largest ports in the world. Starting as a
dam constructed in 1270 on the Rotte River, Rotterdam is often called the 'Gateway to Europe'. Rotterdam received its city charter in 1340.
The New Waterway canal was dug between 1866 and 1872, creating a transport route between the Maas River and the sea. The town of Delfshaven became part of Rotterdam and is the birthplace of Pieter Hein (1577 –1629) who was a Dutch naval officer and folk-hero during the Eighty Years' War between the United Provinces and Spain. It's also the harbour where the Pilgrim Fathers set off for America, and that practice of exodus from this port continued down the centuries.
The city has developed into a world port and is still the largest port in Europe and one of the busiest ports in the world, surpassed only by Shanghai. Rotterdam's commercial success owes much to its location near the mouth of the Nieuwe Maas (New Meuse), in the delta formed by the Rhine and Meuse flowing into the North Sea. These rivers lead directly into the centre of Europe, opening markets along those wide shipping lanes.
Hotel Quartier du Port in Rotterdam is a smart 4-star boutique hotel conveniently situated in the old maritime quarter in renovated 18th century shipping offices. This neighbourhood still retains many classic buildings that one thinks of as being 'typically Dutch' - solid brick facades, tall and narrow. These streets give an impression of what Rotterdam must have been like before the ravages of war.
The Witte Huis or White House is a building and National Heritage Site in Rotterdam inspired by American skyscrapers, and built in 1898 in the Art Nouveau style. Its 10 floors made this a ground-breaking structure for its time.
Many Europeans sought a better life overseas and started their epic journeys from Rotterdam. These emigrants often headed for North America, just like those pilgrims, and in 1873 the Nederlandsch Amerikaanse Stoomvaart Maatschappij company was founded, officially renamed 'Holland America Line' in 1896. In 1971, after more than
100 years of transporting emigrants and pleasure seekers, the ship Nieuw Amsterdam was the last of that line to leave Rotterdam.
In 1977 the Holland America Line's head office moved to Seattle and in 1984 the building on Wilhelmina Pier was put up for sale. Known as 'The Grand Old Lady', this office was built in the Jugendstil style in 1901 by the architects J. Muller, Droogleever Fortuin and C.B. van der Tak. It's now occupied by the Hotel New York, a remarkable hotel and restaurant displaying many items of shipping memorabilia, and evocative of the heyday of passenger liners.
During World War II, the German army invaded the Netherlands and encountered fierce resistance, although the Dutch army was finally forced to capitulate on May 15, 1940, following Hitler's bombing of Rotterdam on May 14. The centre of Rotterdam was almost completely destroyed by the blitz, which left 900 civilians dead and 80,000 homeless. A visit to the tourist office offers striking pictures of Rotterdam before the bombing and the horrific destruction that it caused.
Rotterdam has taken advantage of its tragic blank canvas and has built striking bridges, apartments and public spaces, along with a reputation for being a platform for architectural excellence. Rotterdam is celebrated for its Kubuswoningen or cube houses built by architect Piet Blom in 1984, as well as the iconic Erasmus Bridge designed by Ben van Berkel and completed in 1996.
Along with Porto, Rotterdam was European Capital of Culture in 2001. The city has its own orchestra, the Rotterdam Philharmonic. There is an exciting festival culture, with weeks promoting jazz, food and the arts in general. It's an easy city to navigate with a creditable metro and tram system, and a train network for those who want to wander further.
Rotterdam is a living entity of multi-ethnic and multicultural diversity. 47.7% of the population are of non-Dutch
origin or have at least one parent born outside the country. 173 nationalities are represented here. One might liken the city to an evolved modern family home: there is the old part of the house with many charming original features and uniquely Dutch characteristics; there is the new extension designed with innovation. It's a place filled with imagination and respect for heritage. It's a home-city that reflects the makeup of the current Rotterdammers, and they are a forward-looking and vibrant bunch.
Hotel New York
Koninginnenhoofd 1
3072 AD Rotterdam
The Netherlands
info@hotelnewyork.nl
Visit New York Hotel
here
Hotel Quartier Du Pont
Van Vollenhovenstraat 48-50
3016 BJ Rotterdam
The Netherlands
info@quartierduport.nl
Visit Hotel Quartier Du Pont
here
Find more information on Rotterdam
here
Find more information on Holland
here
Find more information on Stena Line to Holland
here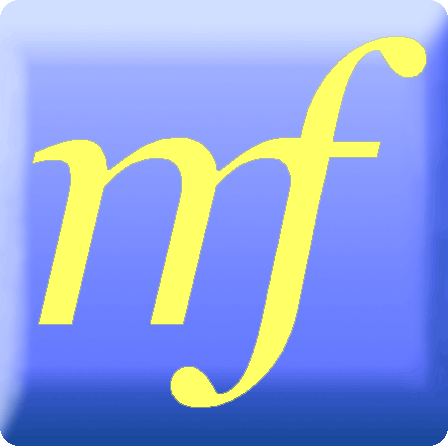 Stena Line to the Hook of Holland
Well, here it was. My travel nemesis had arrived …or more accurately I was travelling to meet it.

I have never been a good sailor and many ferry crossings between the UK and France had seriously put me off. I had lost count of the hours I had spent in overcrowded squalor bobbing about like a cork in a washing machine. And this crossing between Harwich and the Hook of Holland was going to be long!
Stena Line is one of the world's biggest and most respected ferry companies. I had always wondered what a
stena was but it's not, in fact, a what but a who. At the end of the 1930s Sten A Olsson, the son of a shipper and sailing ship owner, founded the metal trading company Sten A Olssons Metallprodukter. That was the start of the Stena Group, and in 1946 he bought his first ferry and thus began Stena Line.
The next 30 years saw the company ferrying between Sweden and Denmark, Germany and Norway. In 1982 the son of Stena's founder, Dan Sten Olsson, became Stena's new Group CEO and in 1989, Stena Line acquired the Dutch company SMZ, which operated the Hook of Holland - Harwich route. In 1990 when Stena Line acquired Sealink British Ferries and two more Dutch companies, it doubled in size. In 1996 Stena Line built the world's first high-speed ferry. In 2006 Stena Line invested 400 million Euros in two new Superferries for the Hook of Holland-Harwich route, and it's these ferries that I was to try.
The Stena Line experience owed more to flying than my past encounters with ferries had done. The Harwich terminal was quiet for the Friday evening crossing and even a group of Dutch students didn't take up more than a fraction of the space. Plenty of seating was also a novelty after the throngs at airports.
The ship (or is it a boat?) was the size of a small cruise-liner and it had more in common with those gleaming floating hotels than with the utilitarian tubs plying routes across La Manche that I remembered from the old days. I was greeted by spotless carpets, polished brass and a lift, and there were plenty of staff on hand to give directions to overnight accommodation.
I found my Comfort Class cabin and that lived up to my, by now, higher expectations. It was the standard of a land-locked hotel room, although admittedly slightly smaller. The en-suite shower room had a full size shower, basin and loo, and a pile of fluffy towels. This was a step up from some economy hotels on land.
There were more creature comforts in the guise of beds. Yes, a brace of beds garnished with puffy duvets and
pillows to match. A TV that even offers anxious pet owners a view of Fido or Fifi via in-kennel camera, and for the rest of us there is more predictable viewing. For those who are still on duty there is complementary Wi-Fi.
Stena Line offers generous hospitality even in this class of cabin. The bowl of fruit, the chilled white wine and the real glass glasses invited the newly arrived voyager to linger to perhaps enjoy a reviving 'cold beverage' before seeking out the restaurant.
The Metropolitan restaurant was my eatery of choice and it truly gave the impression of being a regular restaurant, with glass and linen-draped tables along with attentive waiters and a chef who evidently took a pride in his kitchen. This was far from the 'chips with everything' ferry café with which I had been inflicted in the past. The Metropolitan restaurant offers convivial dining with a menu that presents European classics along with dishes inspired by more distant continents. The prices are very reasonable considering they have something of a captive audience. I guess one could always open a box of homemade egg sandwiches in the privacy of one's cabin, but you won't be pushing the metaphoric boat out dining at the Metropolitan.
Morning came around surprisingly fast and was heralded by 'Don't Worry Be Happy' over the PA system – a jolly tune that seems to represent the Dutch attitude to life. Breakfast was waiting: it was buffet style and reflected the national makeup of the passengers. Breads and coffee for those who have no regard for the culinary niceties of the most important meal of the day; plenty of cold cuts and cheese for others with refined Continental tastes; and the Full Monty tempted the rest of us. There were Dutch specialities such as pancakes, custard and sprinkles. Yes, dear reader, chocolate sprinkles that one might more usually associate with cake decoration are here considered a breakfast item for bread-garnishing. A few days in Holland will likely find you addicted to those chocolate flecks.
Stena Line to The Hook of Holland isn't a compromise, it's perhaps the most civilised way to travel to a host of Dutch cities. One arrives refreshed and ready for adventure with a full day ahead. One has had a good night's sleep rather than a flight that one has viewed only as a necessary evil. One floats with Stena Line, and the holiday starts at Harwich.
Find more information on Holland
here
Find more information on Stena Line to Holland
here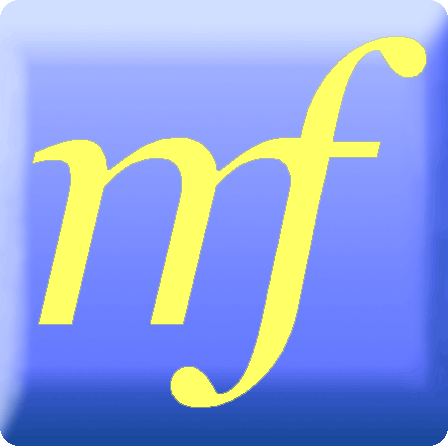 Vila Vita Parc and Herdade dos Grous
Vila Vita Parc enchants the guest with its exotic gardens; it invigorates the visitor with its pools and spa; it
tempts with its food and wine. Those last two delicious elements will likely be at the very heart of your stay and they are key to the success of the company here in Portugal.
This five-star resort boasts a 2-Michelin star restaurant so one knows the food and presentation will be superb, and it's no surprise that equal attention is paid to the wines. Portugal has much to offer in that regard but it's still overlooked. There is more to the viticulture here than Mateus Rose, although I confess to having enjoyed a thoroughly chilled glass or two of that on hot evenings.
Most fine restaurants will claim to have a 'cellar' although this is, in truth, often a temperature-controlled closet off the kitchen. Vila Vita Parc has a real wine cellar (or Cave de Vinhos). It is almost a caricature of an ancient wine cellar: one thinks of low lights, cool brick walls, flickering candles and long-undisturbed bottles, and that's exactly the reality here. It's even more impressive when one appreciates that these walls, although genuinely old, have been transported here from Egypt, Austria and Greece. The-150year-old bricks have been re-built in gothic style to present a cosy and
intimate space not only for learning about wine but also enjoying exceptional food with those vintages.
The Cave de Vinhos holds a stock of more than 11,000 bottles of wine in perfect conditions. This is a wine cellar and not a museum, so all these are available for purchase. The bottles portray the best wine-making skills from across the globe and include a fine selection of Ports. This fortified wine is enjoying a resurgence of popularity and has shaken off the dusty image of a too-sticky drink reserved for elderly relatives and usually at a funeral. People are taking a second look and finding it speaks very favourably to a younger, contemporary palate.
Vila Vita Parc owns its own farm and vineyard so has access to some noteworthy local wines. The striking estate of Herdade dos Grous, or Estate of the Cranes, is found some miles away in Alentejo. The origin of its name, "Além-Tejo", literally translates to "Across the Tagus". The region is separated from the rest of Portugal by the river Tagus and the area is known as the bread basket of Portugal.
One will notice a change in the landscape as one travels from the Algarve to Alentejo. There are gently undulating hills punctuated by well-spaced trees – these are often cork, which still represents the stopper of choice for the wine industry, but it is being increasingly used in the manufacture of goods that one would normally find made from leather.
Herdade dos Grous covers an impressive 1700 acres or so of this fertile land. It has a sizable lake, vineyards and olive groves that add to the sense of natural calm but this isn't a vista designed for the visitors, this is a working farm and vineyard that produces some very creditable and prize-winning wines.
Alentejo is home to old grape varieties such as Trincadeira: it has been chosen as one of the main varieties here
as it suits the hot summers, but it has also had a long history in Douro where it is known as Tinta Amarela.
The establishment of the estate and the cultivation of the vines began in 1987, with the extensive wine cellar being added in 2005. Oenologist Luis Duarte has a remarkable talent and has presented wines of great character. Wines like Moon Harvest (a pure varietal Alicante Bouschet) and 23 Barricas (from Syrah and Touriga Nacional) are exceptional. Luis Duarte has been awarded the title Winemaker of the Year twice so far – the only winemaker in Portugal to have achieved this.
There are plenty of horses on the farm and they are there for the riding enjoyment of visitors rather than for culinary purposes, but there are lots of grazing animals that are destined for plates here and at Vila Vita Parc. The cattle on this estate produce Carne Alentejana, a well-known and appreciated quality of beef. The European Union recognises the meat as a Portuguese Protected Designation of Origin brand. It's a bit like authentic champagne only coming from a particular area. There are also local sheep called Merino Regional, pigs and some emus, but they seem to be more for decorative purposes.
Meat from Herdade dos Grous also fills the cool-room at the traditional German restaurant located a couple of miles from the main Vila Vita Parc (transport provided). Biergarten is a little bit of Germany transplanted, that one might be surprised to find in the Algarve, but the owners of the group are German and the food here showcases the produce of Herdade dos Grous admirably.
On the menu are handmade sausages, schnitzel and knuckle of pork and if you are a local you can take advantage of the butcher and gourmet shop, which offers prime cuts of meat in addition to those sausages. This is a spot for more souvenir hunting as they stock wine and food gifts from the estate. The gourmet shop is
open from Tuesdays to Fridays from 15:00 to 18:00.
Vila Vita Parc and Herdade dos Grous offer two faces of hospitality and culinary excellence. Each venue has its own style and will appeal to those who appreciate attention to detail. Herdade dos Grous would make a delightful winter, spring or autumn break for those who want to take leisurely walks through vines, go riding, or relax with a good book – and always with the prospect of an excellent meal. Vila Vita Parc has a host of facilities for all the family and indeed all year round. Its selection of restaurants offers a gastronomic extravaganza for any traveller with a refined palate. Both offer the stuff of which memories are made, and those memories will undoubtedly feature some rather good wines.
Herdade Restaurant
Opening hours:
Lunch - Monday to Sunday 12:30 to 14:30
Dinner - Friday to Sunday 19:30 to 21:30
Herdade dos Grous
Albernôa
P-7800-601 Beja
Portugal
Phone: + 351 284 96 00 00
Email: info@herdade-dos-grous.com
Visit Herdade dos Grous
here
Vila Vita Parc
Rua Anneliese Pohl,
Alporchinhos
8400-450 Porches
Algarve
Portugal
Phone: (+351) 282 310 100
Telefax: (+351) 282 320 333
Email: reservas@vilavitaparc.com
Visit Vila Vita Parc
here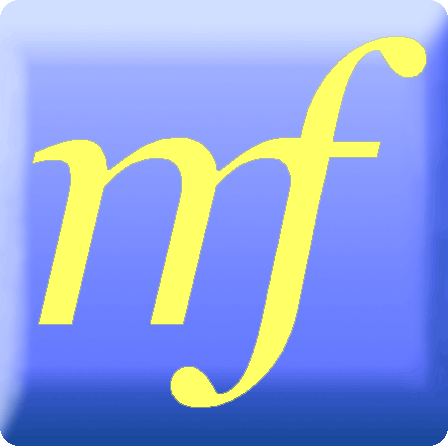 French Market Cookbook – Vegetarian recipes from my Parisian kitchen
This is a unique and surprising book in so many ways. It's a Parisian cookbook but it's a vegetarian recipe book. It's undoubtedly French but reflects the fresher dishes from the traditional repertoire. It's a Paris-market cookbook, but those markets offer produce from across the country.
The author of French Market Cookbook – Vegetarian recipes from my Parisian kitchen is reassuringly French and a successful food blogger. Clotilde Dusoulier is one of the new breed of French food lovers who are confident in their knowledge of
traditional ingredients, but able to use them in lighter, more contemporary ways.
The book is divided by season, making this ideal for those who want to visit their own markets – which probably won't be French. Have a leaf through this book before shopping so you have an idea of possibilities, and then look for what's freshest, best value or just takes your fancy.
The trees are turning golden and the summer has passed, and we crave warm comforting foods after a morning in the garden. Butternut and Celery Root Soup is a silky autumnal preparation that takes advantage of squashes that are abundant as the weather gets colder, and celery root which is more commonly known as celeriac. It is a dense root vegetable but with a mild flavour of celery – a marvellous foil for the sweetness of the butternut. Try this recipe with pumpkin when you have hollowed out a lantern head for Hallowe'en.
Figs seem exotic and luxurious to us in these northern climes, but they are at their cheapest and best in autumn. French Market Cookbook offers us a delightful yet simple dessert of a tart with a base of Breton shortbread (recipe provided) and quarters of figs arranged in an artistic fashion. This is a must-try.
My pick of the book is a winter suggestion of Mushroom and Chive Quiche. The author suggests an olive oil pastry crust but I am sure she would forgive any home cook who wants to use their favourite pastry dough: it's the filling that's the star here. True, this is a vegetarian dish but there is nothing skimpy or overly noble about this. The mushrooms are hearty and well-laced with cream. This is dinner-party fare and would work as a starter or a main course that would be enjoyed by even committed carnivores.
French Market Cookbook – Vegetarian recipes from my Parisian kitchen is a volume of flavourful recipes that just don't happen to contain meat. It's far from an exercise in beige and bland and it's not a health-food book. It's about taste – and it tastes delicious.
French Market Cookbook – Vegetarian recipes from my Parisian kitchen
Author: Clotilde Dusoulier
Publisher: Potter
ISBN 978-0-307-98482-1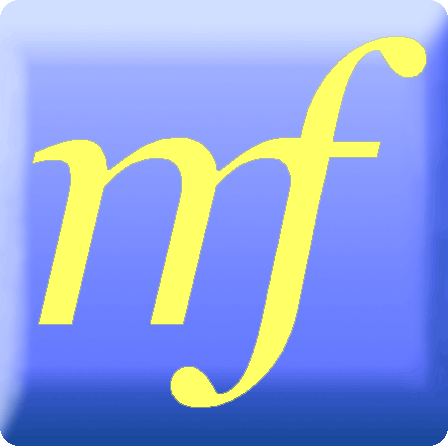 Silversea Cruise – Silver Wind wining and dining
Food will likely be a big part of any holiday and may even be the deciding factor. Food tourism is gaining in
popularity but even if we are not looking for a gastronomic trip garnished with tastings, visits to local producers and a sprinkling of artisan bakers, we still want good food when we return to our chosen accommodation.
Cruises have long been famed for providing meals at every hour of the day, snacks at a whim, and drinks metaphorically or literally on tap. Some of these cruises also have a reputation for quantity at the sacrifice of quality, so it's important to make informed decisions.
Silver Wind is one of the Silverseas vessels (are they ships or are they boats?). It's not a floating juggernaut and only carries a couple of hundred guests, in fact 296 when fully laden. That might sound a sizeable complement to the untutored but many a boat carries thousands.
Think of a 5* hotel and then add a star. That extra sparkle comes from personal butler service and it's truly a pampering luxury. This uniformed treasure will serve you toast at any time, will fill your personal mini bar with your favourite gin (a full bottle rather than a skimpy miniature). They will ensure that you have a choice of bathroom toiletries, and, snacks aside, will offer you breakfast and any other meal in your room; and it's all at no extra charge.
It's the nature of modern cruises to be all-inclusive but that all-inclusiveness might include a bit more on Silversea's ships than on other lines. Even sophisticated travellers will be impressed. The service isn't stiff and starchy but is discreet and impeccably timed. Smiles are quick and warm from waiters who actually seem to enjoy their work. The ratio of staff to guests is high ... or is that low? Suffice it to say that there seem to be as many
crew members as guests – and that's not far from the truth: for less than 300 guests there are 222 crew members.
So there will be no shortage of willing servers, but what of the restaurants? Will one be obliged to dress formally every evening? No. Will there be place-cards seating you between the First Officer and a 90-year-old vet from Iowa? No (but he might have been a charming vet). Seating is your choice and these cruises appeal to a much younger set. This cruise is all about casual luxury with a few formal options for those who enjoy black tie or sequins. It's a cruise, but your way.
La Terrazza is a culinary retreat that leads something of a double life. It opens early in the morning with an extensive buffet-style breakfast. That's the advantage of a cruise with a multi-national guest complement: there is always a vast array of dishes to tempt, and breakfast is no exception. If one hails from mainland Europe then cheese, cold meats and croissants might be the preferred morning plate. For Scandinavians the addition of fish will make for a traditional
start to the day, and then North Americans and British will head for the cooked goods, and there is a wide selection that would more than constitute a Full English.
Lunch at La Terrazza has similarly generous proportions, with selections of cold dishes as well as a truly eclectic spread of hot dishes that range from comforting European slow-cooked favourites to some Asian specialities. Lighter fare is found in the guise of sushi and sashimi with authentic condiments and even chopsticks. It's lunch after all, so a selection of fruits and desserts are also on display; but remember that afternoon tea and dinner will be putting in an appearance in your near future.
And talking of dinner, La Terrazza makes its final transformation in the evening to become an à la carte traditional Italian restaurant. Pasta is made fresh on board, and risotto is highly recommended. Save some space for the cheese selection as it is as good as one would find in any Michelin-star restaurant.
One restaurant not to be missed is the Grill by the Pool. During the day it serves those fast food classics like burgers, fries and pizza, but there are evenings when the moon shines from a black velvet sky, the lights shimmer on the now vacant pool and the sound of sizzling replaces splashing. It's the hot rock speciality. Slabs of black volcanic stone are heated to frying temperature and your choice of steak, fish or shellfish is placed on top. The splattering starts with the application of a drizzle of oil and that's when one realises the necessity for
those rather stylish bibs. You will regret refusing such a thing for the sake of sartorial elegance (but there is an onboard laundry).
The Panorama Lounge is a marvellous spot for quiet relaxation with a book when one has had an elegant sufficiency of lounging by the aforementioned pool. It's designed to provide the best view of the latest destination or romantic seascape. This is the spot for a spot of afternoon tea at just the time of day when one is comfortably over lunch and salivating at the prospect of dinner. A few delicate sweets and savouries fill that fleeting gap. As evening approaches the lounge changes persona and becomes a piano cocktail bar offering a vantage point from which to watch the setting sun. Drinks are mixed to order and canapés arrive with no order given.
Le Champagne is the smallest and most intimate of Silver Wind's restaurants and is the only Wine Restaurant by Relais & Châteaux without an address on dry land. Le Champagne is an annex of The Restaurant, and this bijou dining room has well-spaced tables, low lights and romantically-inclined couples – although these change with each voyage.
The formal dress code adds to the impression that Le Champagne is special but the quality of food is the confirming factor. Relais & Châteaux is an organisation built on culinary excellence. Their restaurants guarantee outstanding dishes served with classic flair and paired with the finest of wines. An evening here should be on every guest's itinerary.
The Restaurant is an animated salon with appropriate seating not only for couples but larger groups as well. This is the ideal restaurant for a family celebration accompanied by remarkable main dishes, and memorable and sophisticated desserts.
Silver Wind offers educated palates the flavours of ports visited, casual dining for those who prefer simple fare, hearty plates to satisfy the most expansive of appetites, and there are swathes of salads to tempt those who seek healthful and light dishes. Younger travellers will rejoice in cakes, ice cream and pastries – and it would be rude to force them to eat alone.
To learn more about Silversea
visit
For ideas for your 2014 cruise
visit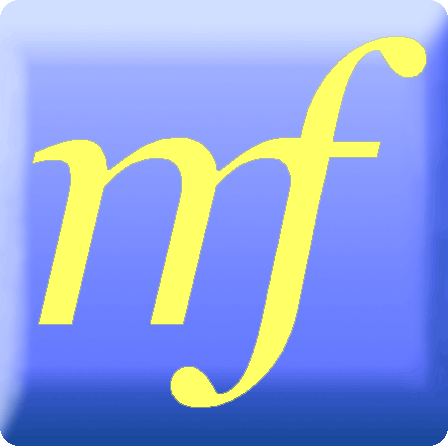 The Hedgerow Cookbook by Wild at Heart
It's a tradition, still, for many of us. We await the arrival of blackberries, we collect elderflowers, we are entranced by the perfume of wild garlic. If we were lucky enough to have had a childhood spent roaming lanes, fields and forests then it's likely that some of our most vivid memories are of collecting food.
Foraging is more popular than ever. Perhaps it's financial hard times that have driven some folks to consider the
outdoors as an extension to the larder; for others it's concern for food miles (air or lorry); and there are those who have always loved gathering produce. These pages offer ideas, advice and recipes to inspire anyone who wants food for free.
Most of the ingredients considered in The Hedgerow Cookbook are easily found on heaths, in hedges and even in more urban environs. There is plenty to pick and gather and it's all healthy produce, and almost guaranteed to be free-range and organic.
Nettles are abundant and a good start. Yes, you will need to wear some fetching rubber gloves but you are unlikely to be spotted by anyone who cares. Nettles are versatile and can be made into vibrant soup and fillings for pies. I am sure that once used in these recipes the reader will find other uses, such as pasta sauces.
Rosehips are seldom used these days but they are a Superfood, being so high in vitamins. When I was a child most homes had a supply of rosehip syrup and I still enjoy it made into a steaming hot drink on cold winter nights. The syrup keeps well for months, and will be fine for a year if trouble is taken over bottling.
There can be nothing more evocative of a British summer than strawberries. We think of Wimbledon and tennis with an afternoon tea of scones, cream and big juicy strawberries, but we have wild strawberries that are small, delicate and filled with the very essence of strawberryness. This book offers a very smart alternative to a cream tea with Pimm's Jelly. This really does contain that summer tipple as a cushion for those little red fruits. This is the kind of treat that demands one wear a white cotton dress or a blazer and boater.
Crab apples seem seldom to be gathered these days and it's a shame as they make the most marvellous jelly, but The Hedgerow Cookbook has a simple sorbet that will work as a light dessert or a refreshing palate-cleanser between courses. An ice-cream maker is an advantage but not an essential for this recipe. One can easily put the base preparation in the freezer and periodically whisk the setting crystals to give a granita-like texture which will be just as delicious as the churned sorbet.
The pick-of-the-book is Blackberry and Apple Crumble Cake. It's an economic cake for teatime and takes advantage of regular apples and those blackberries collected from bushes during the summer. This is a little like a New York Crumb Cake but with the addition of succulent fruit. It's good on its own or with a garnish of some double cream.
The Hedgerow Cookbook is a beautifully presented tome that will appeal to lovers of good food; and if that food is free, gratis and for nothing that has to be a bonus.
The Hedgerow Cookbook
Author: Wild at Heart
Publisher: Pavilion Books
Price: £16.99
ISBN 978-1-86205-956-6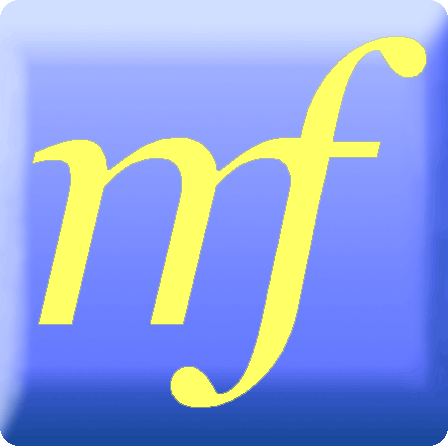 Chocolat by Eric Lanlard
The world loves chocolate, and combine that with a dashing chef with a rich French accent and recipes for goods that have graced many a French patisserie window, and one has the makings of a successful cookbook. Yes, it's true that one can't actually hear Eric's Gallic tones but one can imagine.
Eric has impeccable culinary credentials having trained in France and moved to London to run the patisserie
side of the business for the celebrated Roux brothers, Albert and Michel. Eric now has his own enterprise called, unsurprisingly, Cake Boy, which is a multi-functional cake shop, café and cookery school.
Chocolat is a book to tempt any home cook. The recipes are simple to follow and include classics as well as family recipes. They range from sophisticated milkshakes to romantic desserts, from timeless cakes to whimsical truffles coated with popping candy. Everything contains chocolate in some form, along with some imagination.
Harlequin is a striking layered confection of sponge with both white and dark chocolate creams. Granted, the text for the recipe takes up a whole page and that might at first be off-putting, but if one reads the ingredients and the method for each element then it's evident that it's easy going and just a matter of assembly to create an amazing and memorable dessert.
A dessert that one finds in almost every French restaurant, bistro or café is chocolate pots. It's an unfussy preparation that appeals to both adults and kids but Eric's version has a little brandy so one might want to leave that out if there are strong feelings about children getting the taste for alcohol. I would personally leave in this small volume as the kids won't notice and it's hardly likely to corrupt them. I am not suggesting that you give your 9-year-old a cigar to follow, but an introduction to fine food can never come too early.
Indeed, an individual serving of anything always seems more special than a slice of a communal dessert. The decoration remains pristine till your own first bite and there is never an argument about who gets the bit with the garnish or who gets the end with the most frosting - it's democratic. Mini Red Velvet Cakes with White Chocolate Frosting are snowy mountains capped with red. The interior is just as red as the summit but this traditional American cake has been given a twist with that addition of white chocolate frosting. That icing would work well on chocolate cupcakes or as a topping to individual chocolate tarts.
My pick-of-the-book is a must-try recipe that one will want to use to impress weekend visitors. It's a make-ahead Hazelnut and Chocolate Spread. Yes, one can buy jars of commercial spread but that won't get you praise from the in-laws. This morning treat contains the best of ingredients and can be made and potted a couple of weeks before your guests arrive, so all that's needed are some large French bowls of hot milky coffee, some crusty bread and a copy of Le Monde (or The Radio Times for the linguistically challenged).
Chocolat
Author: Eric Lanlard
Published: Mitchell Beazley
Price: £18.99
ISBN-10: 1845336941
ISBN-13: 978-1845336943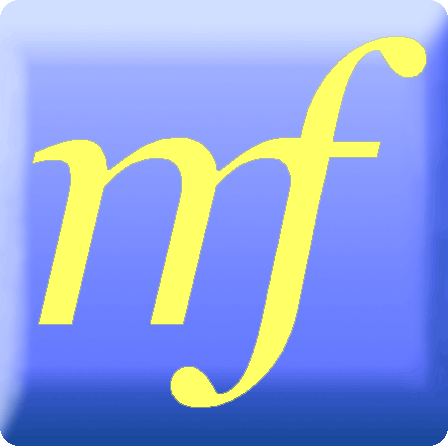 Travels & Tapas in Basque Country
We have likely heard of it but if pinpointing this region on a map was a capital offence then it's probable few of us
would be hung; but mention San Sebastián and more people will say that they know about it, and usually with regard to food.
It's an attractive seaside city and municipality located in the Basque Autonomous Community of Spain. There is no doubt when you are here that this is physically within Spain's borders but culturally and politically outside. The majority of flags flying here are Basque. It lies on the coast of the Bay of Biscay and just 20 km from the French border, and that's a country with which it has always had close ties. It has long been one of the most celebrated tourist destinations in Spain, even though San Sebastián is not a big town.
It's about food. San Sebastián is famed for it but there is so much more here, and to make the best of it you should have a local guide. A very enterprising one is making a career of creating bespoke tours for the discerning traveller. Jose Macicior has deep roots in this region and is well-placed to introduce visitors to everything from hidden gems of local architecture that are not usually open to the general public, to those iconic tapas bars – he has been patronising them all his life and knows the specialities of each one.
I met Jose and his delightful wife Isabel at their apartment which is part of Jose's ancestral home. "In 2002 we were a group of friends having dinner in London, and decided to arrange a gourmet tour in Navarra, the Basque country, and Rioja. We organised it from arrival to departure: we took care of the restaurants, hotels, land transport, wine tasting, everything. It was a success and everyone had a good time. Some of our friends recommended us to their friends and we have been doing those tours once, sometimes twice, each year."
Isabel is originally from the Philippines so that was the logical spring-board to launch the company, Travels & Tapas. Jose explains, "We launched the company in the Philippines last March because we had many contacts there, but we would also like to concentrate in the UK and some other countries, and little by little develop the clientele."
Travels & Tapas is somewhat high-end, with fewer numbers for their bespoke trips than one would find with group tours with the usual travel operators, "but with outstanding service," says Jose. "We can be versatile, we can design anything the client wants, we can be guides, we can accompany our visitors, we can be in contact by phone with advice about what to do, where to go. We travel nationwide, although the gastronomic interest is more concentrated in the north of Spain and in south-west France."
A group of friends can contact Jose and give him an idea of their interests, then Jose arranges everything, from accommodation, restaurant bookings, to entrance to sites and events, and can act as personal guide for the group or provide them with the bespoke itinerary.
Jose and Isabel guided us around San Sebastián and the nearby villages, and there is a lot to see within a small area. The beaches are wide and golden and half-empty at the start of the summer. The Cristóbal Balenciaga Museoa fashion museum is a draw for anyone inspired by the classical elegance of this celebrated designer, and the sartorial retail opportunities are endless. But let's face it: your days here will be punctuated with some of the best food to be found in Europe.
Tapas in San Sebastián are known as pintxos but it's unlikely you will have to call them anything at all. Pintxos bars are the ideal grazing venues for the linguistically timid as one has no need to consider incomprehensible menus. Simply pile your choice of pintxos on your plate and keep count of how many you have had. The barman will likely have a mental note, so no cheating. Boxes of paper serviettes are provided and one is expected to screw these up and throw them on the floor. That does give one a rather childish thrill.
The food is displayed in tempting ranks of vivid tomato-red, ham-pink, crust-gold on overflowing platters and piled dishes. Jose will take you here for tortilla, there for octopus, the bar around the corner for garlic mushrooms. Yes, one could buy a guide book, but things change, and only a local will be able to tell you what's popular just now and also be able to plan a pintxos ramble for you that will offer the most-prized small plates, and some that are only available on that very street.
Pintxos bars are not the places where one might readily expect to find haute cuisine but the food here is as haute as it gets. The competition is fierce and that assures a high standard, and the variety of tapas will provide even the pickiest of eaters with enough to satisfy a gargantuan appetite. There will be slices of freshly cut and glossy Iberica ham, sweet and explosive peppers, and hosts of more elaborate savoury confections that will include each bar's signature tapa.
This isn't a town that has just recently woken up to the idea of food tourism. The snack-laden counters were not just invented for the epicurean delights of visitors. The locals are passionate about their food and that's contagious. Jose says there have long been amateur gastronomic sociedads, which have traditionally allowed only men as members. These groups would meet at their own professionally-equipped kitchens and dining rooms, and the members would take turns to cook for the assembled company. It seems that these culinary brotherhoods have spawned a breed of men that have higher culinary aspirations than the weekend BBQers of other nations, although I hear that they remain reluctant home cooks.
Spain is the place for the culinary high-flyers these days, and San Sebastián is considered the most exciting place to eat in the country. There are said to be more Michelin stars per head of population here than anywhere else, and the curious may consider why that might be. There is an abundance of good food from both sea and land and so perhaps these lucky folk have higher gastronomic expectations than most. Travels & Tapas tours can introduce the food lover to not only the pleasures of pintxos but fine dining restaurants as well, and Jose knows many owners of those Michelin stars – one might even get to meet a celebrated chef or two.
What Jose offers is a unique insider's view of food and culture in a fascinating corner of Europe. "They say the North has stews, the Centre has roasts, and the South rice, and this is true, generally speaking. And of course all over Spain there is a lot of art and a lot of extremely attractive stately homes that can be visited, and one can even have lunch or dinner there." Jose is a member of an organisation of stately homeowners who don't normally show their properties, but Jose can open even those usually locked doors.
Jose and Isabel Macicior fill a rather classy niche. They provide tailored packages to visitors who want to experience the best at their own pace. They give support to tourists who want to tread the path less travelled. They unroll a tapestry of culinary, architectural, historic and cultural delights that are difficult or even impossible for the lone visitor or the regular package-tourist to access.
Visit Travels and Tapas
here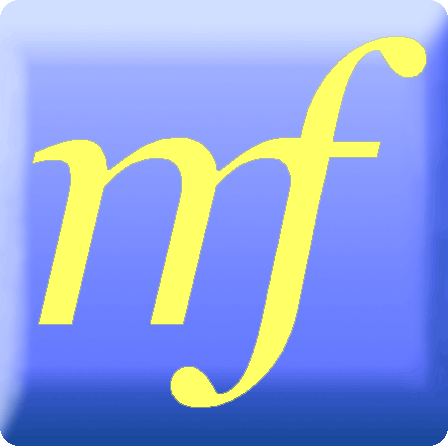 Geoffroy d'Anglejan-Chatillon, DG of La Maison du Chocolat
It's a very French company and has an equally Gallic director general in the guise of the suave and genuinely charming Geoffroy d'Anglejan-Chatillon. He has a lifetime of chocolate appreciation, and has made that a delicious career for almost a couple of decades.
M. d'Anglejan-Chatillon explains in a rich accent
that would have any red-blooded Anglo-Saxon woman melting like fine chocolate and reaching for a glass of Cointreau: 'I have been working in the chocolate industry for 23 or 24 years, and that's a long, long time. Why? Because as a child I loved chocolate, and today still, after 40 or 50 years, I have hot chocolate for breakfast each morning.
'I was born in Savoie, not far from Lyon, between there and Geneva, and I'm from a big family – I am one of six brothers and sisters, and my mother was one of twelve, so it was very important to share. My parents loved to eat well, and that included chocolate.
But I came to the chocolate business by chance, it was not a case of my saying when I finished my studies, "Now I have to go into chocolate", no. I was in the real estate business, and we happened to be selling a large house. It was bought by the owner of De Neuville, a producer of mid-range chocolates in France, and when we met he asked me if I wanted to be president of that company. It had a network of franchising, and I was familiar with that from my job, so I accepted the position. I learned all about chocolate during the five years I was there. Then I met Robert Linxe, and joined Maison du Chocolat, and now it's my passion – I am sure I will finish my days in chocolate!
'I have worked at Maison du Chocolat for 18 years now. When I arrived, there were just three or four shops; Robert had an amazing talent, and they were looking for somebody who could manage the company and expand it. I think I was very lucky because I met somebody who was exceptional: he is a creator, and has a real passion, and that's the idea behind Maison du Chocolat. When I started we had around 40 people working for the company, and now we are more than 500. By the end of the year we will have about 38 boutiques, located in Paris, Cannes, London, New York, Tokyo, Osaka and Hong Kong. Each is our own shop, a subsidiary, because we want to control the quality, the presentation, the culture.
'Robert Linxe has found a great chef in Nicolas Cloiseau. He travelled worldwide to find the best cocoa varieties, and combined them to give to his chocolate a very specific taste. He has been with us for 16 years and in 2007 he was awarded Meilleur Ouvrier de France, the highest distinction – since the beginning of the competition in 1920 there have only been 19 Meilleurs Ouvriers de France in chocolate: it's a very, very difficult field.'
I asked Geoffroy if he found that having such an
array of boutiques in such diverse countries caused any difficulties with selection of chocolate.
Is there the same taste for chocolate in Japan as there is in France? 'Of course we think about that, but, honestly, we have a worldwide range. In the main range we have around 32 different tastes of chocolate, and there is a good choice for everywhere. In Japan, they prefer some chocolates over others; in New York, they love ginger, and that's not the case in France. In Japan we adapt the packaging because the Japanese don't tend to buy big boxes, they prefer little packs, so we create small boxes for them, but we don't change the recipes. Except for Valentine's Day, which is a busy period for our company in Japan – it's like our Christmas in Europe, and we create a new box and around 4 to 5 new recipes every year, adapted for that market. We have found that if it works for Japan, it works for everywhere else, too.
'Talking of Christmas, the most successful Christmas for us is in France, so we choose our recipes with the French market in mind. But in Hong Kong, for example, they don't like sugar so much, so if we have a pâte de fruit in the Christmas box, we don't include that for the Hong Kong market. We create a lot of different products and combinations. We design around 40 different chocolates during the year, for Christmas, Easter, or Summer – like the coffret (box) called Île de Beauté, which has the taste of Corsica. Each time, we create something new; we could just say, 'Oh, last time we did this recipe in a black cover, this time let's do it in red.' We never do that; each time it's something really different.
'Creating some of our products is very difficult and takes 14 to 16 months to perfect the recipes. One thing that is very particular to Maison du Chocolat is that when you taste the chocolate you have three stages: first you have to taste the chocolate, then you have the flavour, then you have to finish with the chocolate – that's very important for us. That profile has to last for the 4 or 5 weeks' shelf-life of the product.'
How does La Maison du Chocolat maintain
consistent quality over their branches across the globe?
'When I arrived there were three challenges: First, to keep the high quality of flavour – easy when you have 3 shops, difficult when you have 38, and it will be more difficult when there are 60. Second is about creation: Robert is in the luxury market, so like a chef, like a directeur artistique, we need to be inventive: people want creation, good innovation (not like chocolate and cheese, but nice combinations with the right taste). Third, client experience: When you meet Robert you will want to buy a lot, because he welcomes you so passionately. Everyone in the company is so enthusiastic.
Our strategy is to produce all our products (except our pastries, because the shelf-life is very short) in our atelier in Nanterre, and to send them by plane; but we ship the boxes by boat, because we consider environmental sustainability. We prefer to make everything in Nanterre because in production we can control quality. We could send the cocoa to New York or to Tokyo and that would be easy, but then we use crème fleurette which has a particular taste, and if the recipe contains mint we use a very specific mint. To find that cream and that mint in Japan or the USA may be possible, but they will never have the same taste. So everything is hand-made in our laboratoire in Paris, and we have a lot of savoir-faire. That way we can make everything in one place and ensure the quality and consistency.'
Does the company continue to look for innovation in
flavouring ingredients?
'We look for ingredients that are familiar to our home market – France. So for example when our Japanese customers taste our chocolates they don't want to have an experience with sake, let's say, as a flavouring, they want to be introduced to Bordeaux. When we create products we look for French ingredients, and we select those that we think are best for that market. We have a ganache with tea, for example, but we are not going to create a specific range of ganache with tea just for the Japanese market. It's the same thing for Thanksgiving: we have a French turkey,' Geoffroy laughs, 'it's a turkey, but we adapt it with some French decoration! We do that because the origin of La Maison du Chocolat is France. Of course, for the couverture (coating), the cocoa, we go where we can find the best.'
Recipes tend to evolve over the years, so how much have things changed in the boutiques since Geoffroy has been there?
'In the beginning, when Robert started the company, he created the 32 different recipes; today it's exactly the same range. But 20 or 25 years ago the recipe sometimes contained some alcohol to make the taste a little stronger; today, that's not done, so Nicolas worked on the recipes to achieve the same taste but without alcohol.'
So La Maison du Chocolat is selling not just a package of fine chocolates but an experience?
'Exactly: a philosophy, a culture of the company. For example, when you have a ganache with lemon, the chocolate must be a bit stronger to balance the lemon. And we explain to the customer that a ganache of lemon is not simply a ganache of lemon but something very particular.'
Visiting La Maison du Chocolat is part of the experience. The personal touch is evidently important to the company but is it difficult to replicate that across both Europe and Asia? 'We are working on the customer experience: we have someone in the company who knows the products very well, and the story of the company, and we organise staff training.
'Our Japanese staff have a very different culture, very respectful of the customer; but we have to have contact with the customer, so we have to change the culture a little, we have to instil our passion. In Japan they don't create a link to the customer, but now we are training our Japanese staff to interact. I believe our chocolate connects the two cultures, I think it's really important to make that connection ...and it's easy with chocolate!'
Where does Geoffroy think the company will go
next?
'The target is to be stronger in Asia, and we would like to be in China, but this is a very difficult market, and it will take time. We have to go step-by-step – we could go everywhere but it would be risky for the company. Our first goal is to be stronger where we are presently established. We are in New York, and we will take time to be stronger there, and then look at perhaps Boston, Chicago, Los Angeles, and San Francisco. Similarly in Japan, here in the UK and in Hong Kong. We have just signed an agreement for the Middle East, which is very important to us.
'We are launching a lot of shops in travel retail locations, such as in airports. We have seven shops in Paris airports, and one in Hong Kong airport, and we are looking at Heathrow. People are travelling a lot, and it's important to give them the opportunity to buy. Because of the positioning of the brand we have to find the right location, the best place, and that takes time. For instance in the Middle East, we decided 18 years ago to open our first shop, and we have just found the right location!'
We were bound to end this interview with this question: What's your favourite?
'I would say there are two: the first is a ganache natur called Caracas, created by Robert 35 years ago, made with Venezuelan chocolate, and it has a long, long taste; the second is Zagora, a very small chocolate with mint. Honestly, when you taste that chocolate you think you are biting into fresh mint!'
Visit La Maison du Chocolat London
here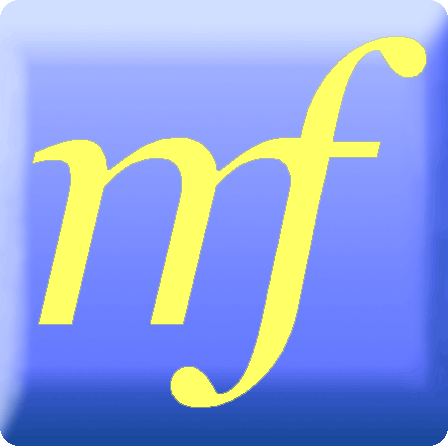 Dukes Hotel Bar for Martini
"The hotel bar which some say concocts one of the world's best Martinis" - New York Times


There are many great hotels in London. There is a host of memorable boutique hotels in London. There are several with stylish bars in London. There is only one Dukes Bar in the whole world.
One finds Dukes Hotel tucked away in a courtyard off a quiet side street in St James's. It has the best of addresses, nestled between St James's Palace and Piccadilly. It's a beauty in red brick. It's an icon of period architecture, and even a first glimpse will encourage the visitor to expect something special within; they won't be disappointed.
The doorman will usher you into a surprisingly small bar. One might expect a venue with such a reputation to be the size of an aircraft hanger, a well-appointed aircraft hanger, admittedly. No, Dukes Bar is bijou, intimate and timeless with dark wood and charcoal-grey upholstery. The bar is well-stocked but it's the goods on that unique trolley that will focus the mind of all serious Martini aficionados.
One takes a seat (best to reserve) and peruses the extensive menu of classic cocktails, but it would be a gross
oversight to order anything, at least on the inaugural visit, other than a Martini – and the tutored will want to try the Vesper Martini. Shortly you will be joined by a barman in a white linen jacket and if you are blessed it will be Alessandro Palazzi who, in his field, is as celebrated as the hotel itself.
This bar was once the favoured watering hole of famed author Ian Fleming. He is most remembered for being the creator of dashing James Bond. There is a rumour that his very name is derived from this corner of the capital: near Bond Street and in St James's. Not sure how much store to set by that tale, but it leads me to wonder if Miss Moneypenny first drew breath at the stock exchange? Was Dr No inspired by a dodgy practice in Harley Street?
Dukes Bar is said to be the inspiration behind the classic request, 'shaken, not stirred', although a Martini here will never be shaken. That would be far too brash and noisy …and it would dilute the alcohol! The aforementioned trolley will park next to your table and it's a chariot laden with decanters, fruit, bottles of frozen spirits and frosted glasses. The theatre of pouring begins.
Those glasses are standard for this libation in all its delicious chilled guises. The distinctive design is said to have developed to allow the drinker to hold a stem rather than the bowl of the glass, keeping the beverage at the lowest temperature for the longest time. The cone is thought to give the optimum surface area to encourage the maximum bouquet from the spirits and to prevent the ingredients from separating as the drink rests; and this is a cocktail to be savoured rather than gulped.
Alessandro mixes several hundred martinis each night so he has a practised eye and a deft hand. A speciality is that signature 'Vesper'. No, dear illiterate reader, that isn't a reference to the nifty Italian motor scooter but obliquely to the time of day – it's Latin for evening – and absolutely in homage to Vesper Lynd, a character featured in Ian Fleming's James Bond novel Casino Royale. The Vesper Martini gained popularity after the novel's publication, and gave rise to the famous 'shaken, not stirred' catchphrase immortalised in every James Bond film thereafter. The actual name for the drink, and the recipe, is mentioned on-screen for the first time in the 2006 remake of Casino Royale.
The Vesper is a heady melange of No. 3 London Dry Gin, Lillet Blanc, Angostura bitters, and Potocki vodka. This is a Polish vodka, in keeping with the Iron Curtain-swishing heroes of Fleming's alter-universe. The dry vermouth is brewed exclusively for Duke's by Sacred Microdistillery on a residential street in Highgate, a north London neighbourhood. Ian Fleming was evidently a skilled practitioner of the art of tippling and we are the lucky recipients of both his dedicated study and the charm of Alessandro Palazzi. (Interview to follow).
Bar opening times:
Monday to Saturday - 2pm to 11pm
Sunday and Bank Holidays - 4pm to 10.30pm
Dukes Hotel & Bar
St. James's Place
London SW1A 1NY
Phone: +44 (0)20 7491 4840
Fax: +44 (0)20 7493 1264
For further information and reservations phone: +44 (0)20 7491 4840
Email: bookings@dukeshotel.com
Visit Dukes
here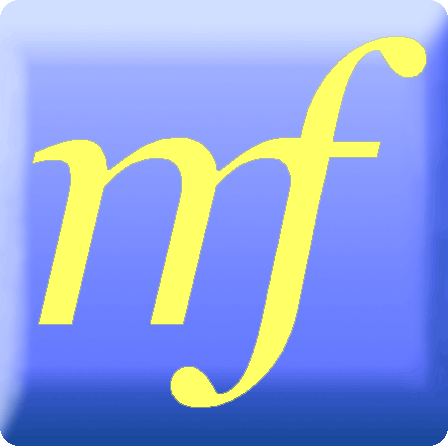 Cookbook: Too Many Chiefs Only One Indian
It's every inch a limited edition book. In fact there are a lot of inches, oozing quality, artistry, style and delicious
food. Too Many Chiefs Only One Indian is a coffee-table book that is truly the size of a small coffee table, but will likely be more remarked upon than a four-legged piece of pine. This is the stuff of which cookbook heirlooms are made.
Satwant Singh 'Sat' Bains is chef-proprietor of the two Michelin star 'Restaurant Sat Bains with Rooms' in Nottingham. He won, as so many fine chefs have, the prestigious Roux Scholarship in 1999 and was also one of the winners on the BBC show Great British Menu in 2007.
Chef Sat Bains doesn't come from a family of restaurateurs or food writers, although you could say that his early career was associated with the printed word: he had a paper round. But by the age of 21, he signed up for a course at Derby College. It wasn't what Sat would describe as a serious career move, as he says he only picked the catering course because it had lots of girls on it.
Chef Sat has worked for the best restaurants all over Europe and the experience has served him well. He became head chef at the Hotel des Clos in Nottingham, which was rebranded and relaunched as Restaurant Sat Bains with Rooms in November 2002. It was awarded a Michelin star in 2003, and a second star was added to that culinary firmament in 2011.
This first edition of Too Many Chiefs Only One
Indian is limited to 10,000 numbered copies. It arrives packaged in a printed mailing box which encourages a degree of anticipation before one even gets a glimpse of the book. The book isn't actually the next design statement – there is a striking slipcase that protects the soft, black and embossed linen cover of this unique and sizable tome. Face Publications always manage to present something daring and cutting-edge.
The large pages are a showcase for stunning photography by John Arandhara-Blackwell. It's food but it's also Sat's passion: he is a real person and a great character; he is easy to warm to and identify with. The recipes might be a little challenging but if you break them down into their constituent parts then you can cook remarkable food. It's about practice and confidence. Sat presents seasonal produce with flair.
Too Many Chiefs Only One Indian offers the enticing opportunity of being able to order dishes featured in the book at Restaurant Sat Bains even when they're not on the restaurant's current menu – that might save you the trouble of investing in a Thermomix or a pint and a half of liquid nitrogen. You can actually taste the food that so marvellously decorates the pages of this book. I'll be ordering Mutton, Onion Textures or perhaps Ham, Eggs, Peas ...or both. And then there is pud: I would go for Buckthorn with a chaser of Peach, Thyme, Gingerbread. A few visits are in order, and if Michelin were not disappointed then I know I won't be.
I have been a cookbook reviewer for the past six years and I am always happy to suggest books to suit families, home bakers, those who want budget meals or a touch of the exotic from time to time. They will remain the cornerstone of my reviews but it's refreshing periodically to have the joy of leafing through an exceptional book that won't ever be propped up on the kitchen counter. Yes, it's unashamedly cheffy and there is the odd gadget that you might not have in your domestic kitchen, and a few ingredients that aren't available at the corner shop.
Too Many Chiefs Only One Indian is about inspiration and innovation but it's not a dry and technical masterwork. Sat has a great sense of humour and the contemporary format is engaging. It's gift quality and noteworthy, and stands a chance of becoming a gastronomic collectable ...I certainly won't be giving my copy away. I might be getting a more substantial coffee table, though.
Too Many Chiefs Only One Indian
Author: Sat Bains
Published by: Face Publications
Dimensions: 360x270x40mm, boxed: 460x290x60mm
Price: £75.00
ISBN: 978-0955893025
Further information:
This book is only available through Face Publications and at Restaurant Sat Bains.
www.facepublications.com
. For further information please contact Anthony Hodgson on +44 (0)113 203 7378 or anthony@facepublications.com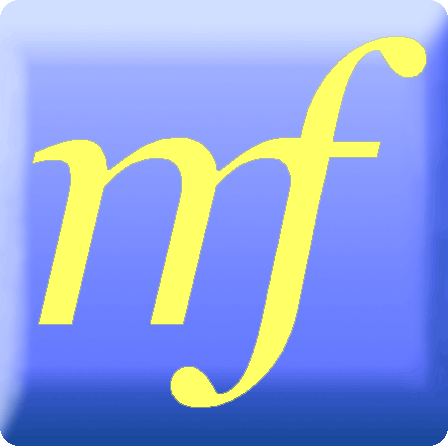 London restaurant review: Hummus Bros – Fun family fare
An invitation to review Hummus Bros! Aren't they a tailoring company? Posh morning coats for hire, wedding togs? Perhaps dinner jackets – it's a restaurant review site, after all. No, dear sartorially inclined reader, Hummus Bros are a couple of lads (although not actually brothers) who have opened three rather unique casual restaurants with take-away counters.
Well, there are lots of casual eateries strewn across the length and breadth of London, so what makes Hummus Bros so noteworthy? It's the food on offer. No sign of a cool-cabinet stuffed with under-stuffed iffy sarnies. No aroma of greasy burgery bits in buns, and the food here is a world away from dubious cheap ethnic lunches.
So what do Hummus Bros sell? Hummus! We have all bought little tubs of this from our local supermarkets where it's presented as a delicate spread, an addition to a summer buffet table rather than any sort of main event. We just don't quite know what to do with it but we buy it because it makes us look cosmopolitan.
This chickpea confection has not, until now, been part of the UK culinary tradition. Only a few of us have fond memories of the hummus our grandmothers used to make. But we would have said the same of Indian food a few years ago.
Hummus Bros presents the eponymous dish as a real meal and although that's new to us here, it is very much a part of the Middle Eastern fashion of eating. It's a food that ticks all the practical and epicurean boxes for me. It's typical comfort food with a creamy texture and mild flavour. It's natural and healthy and it's easy to eat – in fact so easy that you don't even need cutlery, although those nice brothers do provide ecologically sound wooden forks for the overly genteel.
Hummus is converted from a snack into a meal by the addition of flavourful toppings. There are selections of standards that are advertised on the menu and there are weekly specials to keep the regulars engaged. For those who want to perk up the paste there are bottles of garlic and lemon to sprinkle. Mixed vegetable salad, tabouleh (bulgar wheat with finely chopped red peppers, tomatoes, cucumbers, coriander, parsley and mint – authentic with lots of herbs), Greek salad, smoky barbecued aubergine, falafel salad are all offered as side dishes.
There are two sizes available: a small bowl of topped hummus constitutes a light lunch, and a regular portion is a dinner for the seriously peckish. The mushroom topping with caramelised onions is a sweet vegetarian option for those who want a hearty and flavourful meal. All bowls of hummus have brown fluffy pitta bread included: delicious, and acting as your edible scoop.
Committed carnivores will note that Hummus Bros is not a preachy, worthy, tie-dye, sandal- toting kinda place. The food isn't about feeling noble it's about feeling full, so chunky beef – a seasonal, slow cooked stew of tender meat – is one of the suggested toppings, and it's truly melting. There is also chicken and that, along with guacamole, is the most popular of garnishes.
I am a collector of cookbooks so a 5,000-year old recipe was bound to grab my attention. Fava beans with slow-cooked free-range egg is a popular breakfast dish in Egypt. I had heard about it but here was my chance to try it. Anything that's been on the menu for that long has evidently got something going for it. After one bowl I am hooked. It's a must-try signature dish of smooth hummus and rich, soft beans with slices of tinted eggs, the addition of which turns a sustaining meal into a feast. I agree it might not sound a stunner, but it will likely turn you away from those golden arches.
Talking of fast food outlets... nothing wrong with them, the problem rests with us, the buying public. If we eat those burgers in moderation then we have nothing to fear. They provide a meal on the trot and we have all enjoyed them from time to time when those hunger pangs kick in and a Mcwendyking is all that's handy. But we want to encourage our kids to adopt good eating habits, healthy foods that they will be keen to eat. Hummus Bros could take the place of burger bars and huts of pizza. Hummus is kid friendly. The texture is appealing to even the fussiest of toddlers. The standard dish of hummus with a helping of chickpeas is fun to eat, with no strong seasonings. Tiny fingers will grab the peas and little hands will dip the pitta. No crusts to chew so that's yet another hurdle out of the way. This food isn't dumbed down for children but you will find that they will love to eat just the same dishes as mum and dad; and mum and dad will love that the kids are eating! Good for most folks with allergies, as well.
Hummus Bros is keen to stress its eco-friendly philosophy but you won't become a regular here for that reason. You'll return for the food.
Hummus Bros
88 Wardour Street, Soho, London W1F 0TJ
Phone: 020 7734 1311
Victoria House, 37-63 Southampton Row, London WC1B 4DA
Phone: 020 7404 7079
128 Cheapside, London EC2V 6BT
Phone: 020 7726 8011
Email: info@hbros.co.uk
Visit Hummus Bros
here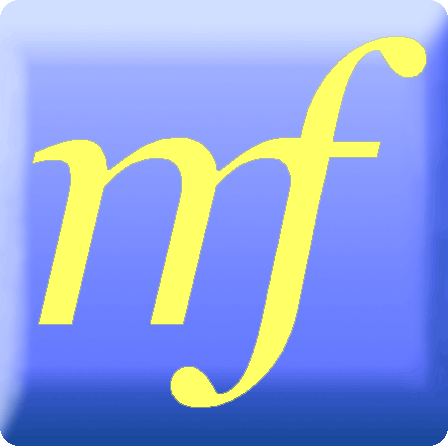 London restaurant review: Penny Black for Dinner
The Fulham Road isn't my usual hunting ground, although it's well served by public transport and easily accessible, but after my recent dining experience I may well become a habitué of that neighbourhood. Penny Black sits at number 212 as a tastefully understated icon of real British Food, and is unique in several regards.
The name comes from the stamp, or more accurately some prints of that philatelic classic. It wasn't a long-lived symbol of Victorian communication but it was a trail-blazer, and the eponymous restaurant might well become just that for the culinary scene in this area. Tony Ho and his two partners have 3 life-times worth of experience in opening restaurants, so longevity can reasonably be assured.
The facade is in fact quite muted: a vision of charcoal grey and simple frosted windows. Those windows do hide the interior somewhat, but I rather favour the anonymity and those windows could become a trade-mark for future restaurants – well, I can imagine that anything this good is bound to become a small and classy chain.
There were a couple of tables outside and those were already occupied by diners enjoying a glass of British fizz chosen from the quite remarkable wine list, in fact a chunky catalogue offering many noteworthy wines, almost all by the glass. Tony Ho has a passion for wine, and that's proving to be an asset now that he has his own establishment.
One enters to find that mysterious interior is in fact contemporary and welcoming. A small lounge area has become popular for pre-meal drinks, and for leisurely coffees after what is sure to be a copious and full-on feed. Hospitality is generous here and one is bound to linger. Tony explained that they wanted to create a home-from-home for their guests – the foodie equivalent of the old-fashioned pub for the drinking fraternity. A place to bring the family for Sunday lunch (soon to be reviewed here).
The décor is tasteful and unfussy with aubergine and white walls which sport not only those Penny Blacks but other pop-art prints and a rather rude Salvador Dali. (Sit your granny under that and she will never notice, although she will wonder why everyone is smiling at her.) Crisp white linen reinforces the impression that this is probably going to be a fine dining restaurant – traditional food but a high-end experience.
I would describe the menu as British, comforting, vibrant and inspiring. It's not retro but it is definitely traditional. The ingredients are fresh and seasonal, and showcase the best from these shores and inland as well. Favourite and simple dishes, and some innovations.
It was a hot evening so a salad was on the cards for this sticky reviewer. Ham, goat's cheese and peaches garnished with mixed leaves was a substantial plateful. The ham was hand carved, moist and delicious, the cheese tangy and the peaches ripe, sweet and summery. A flavourful introduction to the high standards of both presentation and style.
My guest chose Potted Devon shrimps, watercress, and wholemeal toast. The shrimps had the real taste of the sea. The recipient of this bounty was born and bred on the coast and he proclaimed this seafood dish to be as good as his childhood memories of Sunday teatime. A must-try whenever it's on the menu.
Toad in the Hole was my main course. This isn't a dish with which to be cheffy. Real toads and a batter made with crushed Mongolian
blue wheat flour isn't the way to go when preparing such a British standard. The reality at Penny Black was just what you would hope to find: an individual pud with three well-seasoned and meaty bangers, a garnish of lightly cooked carrots and broccoli, and gravy on the side. I would describe this as "right" and that's just how it should be.
The Beef Wellington here is already a signature dish and it's easy to see why. This was a manly meal of tender and pink-tinged meat encased in flaky pastry. This is the posh face of standard British cuisine. It is, in my experience, a difficult dish to do well at home and one best left to the experts. Meat isn't cheap and you don't want to ruin it so come to Penny Black instead. My guest was glowing with replete satisfaction... but he still had space for dessert.
What could be more comforting than Bread and Butter Pudding? It was a regular highlight for dinner at grandma's. It's an economic dessert and a comforting stunner. It should be custardy and unctuous and piping hot; this one ticked all the boxes.
Penny Black will stick longer than the stamp ever did. One can try and analyse the reasons it will, but it's probably enough to say that it's quite simply everything a good British restaurant should be. It has already attracted followers who first came out of curiosity, but who return because the food and the service will be predictably good.
Opening Hours
Tuesday to Saturday: 12 noon - 3pm Lunch, 6pm - 11pm Dinner
Sunday: 12 noon - 10:30pm Lunch and Dinner
Closed Mondays
London restaurant review: Penny Black Restaurant
212 Fulham Road, Chelsea, London SW10 9PJ
Phone: 0845 838 8998
Email: info@thepennyblack.com
Visit Penny Black
here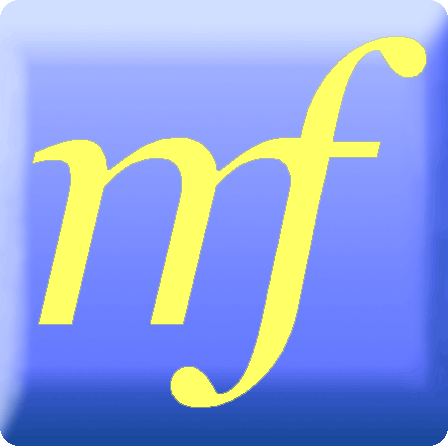 London restaurant review:

Bavarian Beerhouse - Tower Hill
What can be more iconic than the Tower of London? Its imposing stones and gilded embellishments still have that wow factor. The building must have filled the local population with awe when first erected back in the early 1080s. William the Conqueror began to build a massive tower at the centre of his London home, and down the centuries successive kings have added to the complex.
So you have spent a day of leisure by the Thames. You have had a guided tour with a Yeoman. (Not to be missed: each of these gentlemen has had years of service in the army and has rafts of stories to tell.) You now need some food. A proper meal. Something hearty, reasonable price, not too exotic as Martha gets hiccoughs if she eats spice, and Abner likes a slice of meat that he can recognise.
Bavarian Beerhouse at Tower Hill (there is another branch at Old Street) opened in May 2010. It's just 50 metres from Tower Hill Underground station and built under the railway bridge just to the right of the station exit. The previous tenants were Pitcher and Piano but it seems it was time for a change. It's rumoured that the Bavarian Beerhouse tripled their predecessor's revenue within the first month.
The Old Street venue was very much a party place but Tower Hill has loftier horizons... at least on the ground floor. This is a cool, contemporary restaurant space with Bavarian accents. There are some of the traditional benches and rustic touches but the ambiance, at least during the day and early evening, is of casual but calm dining.
The basement level boasts several adjoining rooms and has an atmosphere similar to that of the Old Street branch. This is more for the lads' night out or for blokey gatherings to watch sports and the like. A stag-night
favourite, one would imagine. Those long benches again and low ceilings and its own bar. The basement is ideal for private functions.
We, an elderly and sedate couple, were seeking some food rather than a shot-drinking competition. I loved the food at Old Street and it's just as good at Tower Hill. It's a shame that German food is taken as something of a joke. These are real and unfussy dishes, and I am a fan. There are sausages aplenty as one would expect, and pork shanks to satisfy the most robust of rugby players, but I love Jäger Schnitzel - pork escalope topped with a creamy mushroom sauce and served with a mound of thin fries. One needs to come hungry to take advantage of these large portions.
May has a 'special': White Asparagus from Germany (Weisser Deutscher Spargel aus Deutschland). It's an annual festival of this unique vegetable, thicker than the usual green asparagus and with a delicate flavour. There are various dishes showcasing these creamy white and chunky spears: a soup, or simply served with sauce and boiled potatoes, or with Black Forest ham. My companion chose breaded pork escalope topped with white asparagus and Hollandaise sauce, garnished with fried potatoes. A substantial plateful which was pronounced a winner.
Too full for a dessert we did succumb to shots. No, we didn't down them in one gulp and we only tried one each, as a journey the length of the District Line beckoned. My guest ordered the Oktoberfest Pudding Schnapps which was berry-based, sweet and dark – almost Christmassy. I was taken by the Apple Schnapps (Apfelkorn) because I reasoned it would constitute one of my 5 a day. This was a stunner and I could happily have consumed several more had time allowed. Perhaps I have an excuse for a return visit.
Bavarian Beerhouse - Tower Hill is bound to be popular. It's evidently already the preferred staging post for local workers and couples heading West for evenings out. It's a light, bright and friendly spot to enjoy good traditional fare. I wish it continued success.
London Restaurant review: Bavarian Beerhouse - Tower Hill
The Arches, 9 Crutched Friars, London EC3N 2AU
Phone 0844 330 20 05
Email: info@bavarian-beerhouse.co.uk
Visit Bavarian Beerhouse
here
Bavarian Beerhouse - Old Street
190 City Road, London EC1V 2QH
Opening Times
Mon - Thur 12pm - 11pm
Friday 12pm - 1am
Saturday 1pm - 1am
Sunday 12pm - 9pm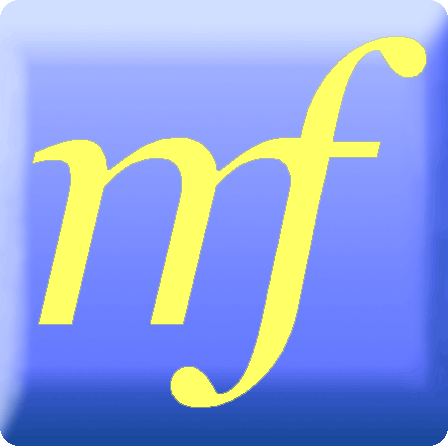 Cookbook review: Rose Petal Jam –
Recipes and Stories from a Summer in Poland
The very title 'Rose Petal Jam' evokes shimmering heat-hazed visions of meadows, trees, clear sky, and perfume wafting on a warm breeze. One could be anywhere: England on an August afternoon, perhaps Italy when the world is quiet after lunch. But this book concerns itself with Poland, and it is enticing.
Rose Petal Jam – Recipes and Stories from a Summer in Poland allows me to indulge my twin passions of food and travel. It masterfully charts a path between cookbook and travelogue, and is an illustration of how something can grow to be more than the sum of its parts.
Beata Zatorska had penned a cookbook, but wouldn't it have been lacking something without those touching family stories? She has written a charming travel book about her beloved Poland, and food has always been central to the country, its culture and its heritage. Who could describe Poland and not mention a few of its celebrated dishes? Beata has achieved a balance that will enthral the home cook and have those with itchy feet reaching for the AA Big Road Atlas (now extended eastwards).
These are not just random Polish recipes. This book is an archive of Beata's grandmother's dishes. She was herself a chef and passed on her passion for food to her granddaughter. So many of the dishes included have a story – like the stuffed eggs that Beata's grandmother served the anxious youngster on the day of her exams. Those exams allowed Beata eventually to become a doctor.
The Polish kitchen makes the very best of seasonal produce. There is nothing exotic here, but this book does present a raft of unique (to us in the UK, at least) ideas for using fruit, vegetables and meat. There are no extravagant ingredients. You will likely have everything you need already in your larder or at your local grocers. It won't be necessary to buy ethnic kitchen gadgets imported from Warszawa.
Kisiel – Strawberry Fruit Pudding – is a good example of the style of practical, simple and economic recipes here. Few ingredients, and not a costly dish if one uses fruit at its summery best rather than making this for Boxing Day with southern-hemisphere strawberries.
The British climate allows us to take full advantage of wintery dishes for a full nine months of the year, so I have already pencilled in Potato Dumplings to garnish a rich and flavourful Polish Beef Goulash. This is a little different from the Hungarian version, which is traditionally more of a soup than a stew. A tablespoon of dill is the surprise ingredient here.
Pierogi are the Polish equivalent of ravioli and my favourites are those filled with potatoes and cheese. They are described as Russian Pierogi but they are ubiquitous at the Polish dinner table ...unless my Polish friends are really Russians. Serve with melted butter and a garnish of tangy sour cream or even crème fraîche.
We are becoming more familiar with Polish food in the UK. There are numerous supermarkets offering Polish delicacies in jar and tin, but we are finding more cafés and delis with shelves and counters laden with cakes and pastries and ready-made meals. I have not yet come across Rose Petal Jam but now I can make my own ...along with a few bottles of pepper vodka ...and perhaps a dish of sweet Angel Wings alongside. Buy two copies of this book: keep one on the book shelves as a travel guide for the food lover, and leave the other, soon to be butter-smeared, in the kitchen as a well-used cookbook and a reminder of the reasons you will want to visit Poland.
This is a sumptuous and heart-warming book with stunning photography by Beata's husband, Simon Target. So this is a family food memoir that we are invited to borrow. The memories might not be ours but a trip to Poland will rectify that.
Cookbook review: Rose Petal Jam – Recipes and Stories from a Summer in Poland
Author: Beata Zatorska, Photography by Simon Target
Published by: Tabula Books
Price: £25.00
ISBN: 978-0-9566992-0-6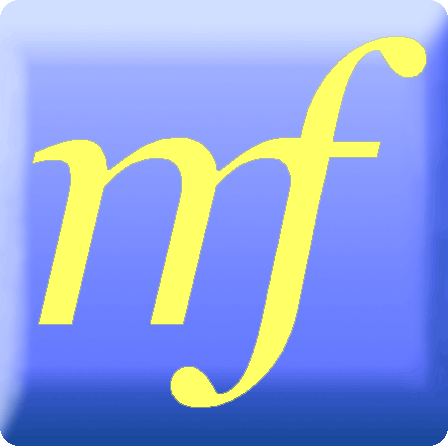 Restaurant review: Fusion Brasserie Worcestershire for dinner
One can search for Italian food in all the famous towns that boast true Italian or Tuscan culinary heritage: Florence, Siena, Hawbridge, Pisa, Grosseto. We take advantage of fresh produce, delicious dressed pasta and desserts fit to ruin any diet. The tourist soaks up the history of those Italian... but... Hawbridge doesn't sound very Italian. Well, it truly is a long way from Italy but it can still be described as a culinary hub, and in our own very accessible Worcestershire.
This transplantation is not due to continental drift. It's just the
home of Fusion Brasserie and it's the showcase for celebrated Chef Felice Tocchini, who has had a surprisingly long career. He got his first job in the food and beverage industry at the tender age of six – his parents had a bar in a Tuscan village and it was Felice's job to make the coffee.
The experience at the espresso machine obviously inspired Felice. At fourteen, he embarked on a three-year cookery course at the Ferdinando Martini Catering College in Montecatini Terme. He worked in hotel kitchens and ski resorts during his holidays. In 1988 he was invited to join the Royal Shakespeare Theatre restaurants as a Commis Chef. Later, Felice became head chef at the Seymour House Hotel in Chipping Campden and eventually became Chef Manager, remaining there for over 15 years.
In 2004 Felice and his wife Fiorinda opened their own restaurant. Fusion opened originally in Alcester; eighteen months later they moved to a more suitable site and that was the Bird in Hand, Hawbridge, Stoulton, Worcestershire, where they've now settled.
Felice now owns two award-winning restaurants in Worcestershire - Fusion Brasserie and Fusion Too. His wife and son Daniel work with him, Fiorinda as front of house manager and Daniel as a chef. Felice is passionate about local ingredients and works with growers and producers to promote even the least-adored veggies like the humble sprout. The menu changes with the seasons so every visit will offer something new.
We were looking forward to good food in a casual and contemporary restaurant. Contemporary, yes, but Fusion isn't stark and minimalist. The walls are painted and unfussy, but the muted maroon and cream were thoughtful colours that helped to create a cosy ambiance in an open restaurant space. I was very much taken by the unique salt and pepper mills on each table. These and other food-related products can be yours with no need to resort to theft. Fusion has its own shop displaying the chef's food products and local crafts.
We had earlier enjoyed a good lunch and arrived less than ravenous, so settled on what we thought would be moderate-sized dishes. But this truly was a little bit of Italy and we soon realised that we would go home stuffed and contented.
We started with breads and dips – Pane casereccio – artisan breads, served with sun-blush tomato and fusion hummus. This was a considerable display of the chef's baking skills as well as a presentation of simple yet flavourful spreads. Some fruity olive oil and balsamic vinegar wafted us back to a much less comfortable restaurant in southern Italy many years ago. No, the best Italian restaurants are not necessarily back in the old
country. It has more to do with integrity of ingredients than geography.
My companion was tempted by the prospect of some beef - Filetto al Piatto. Thin slices of Aberdeen Angus placed on an extremely hot plate arrived sizzling and in theatrical fashion, aromatic with garlic and herbs. The chunky chips were indeed just that – chunky, crisp on the outside with fluffy interior. My guest was delighted with his meal and pronounced the meat to be tender and full of flavour. A deceptively simple dish that once again relies on the quality of the key ingredient. This is a restaurant that has confidence in its suppliers.
I felt a pasta was in order. Fusion is, after all, an Italian restaurant. Just a modest bowl of oil- and garlic-dressed pasta with some sweet sprouting greens was what I expected and that's what I got. Well, not a modest bowl – remember, this is transplanted Italy. The pasta was cooked, as one would expect, to perfection – al dente. Oil, but just enough, chilli sufficient to create a glow, and garlic just for pure rich flavour. A classic dish and enough to defeat a rugby player.
Fiorinda tempted us with a little taste of dessert. Six little culinary masterpieces arrived and proved the rule that states that however full one is there is always a little nook available for something sweet. We nibbled sponge pudding, savoured sorbet, treated ourselves to just another bite of tiramisu... The list seemed endless but we enjoyed those sweets so much that we were glad it was.
We had intended an early night but in true Italian fashion the
conversation with our hosts flowed freely. This chef is generous. Yes, the portions are substantial but his generosity extends not only to plates but to people. His passion and pride are evident. His skill is unquestionable and his enthusiasm contagious. A warm evening of marvellous food and friendship.
Opening Times Fusion Brasserie:
Lunch: Tues-Sat 11.30am-3.00pm (last orders 2.30pm)
Dinner: 5.30pm-close (last orders 9.30pm)
Sunday: 12.00 pm - 4.00 pm (last orders 2.30pm)
Restaurant review: Fusion Brasserie
Hawbridge, Stoulton, Worcestershire WR7 4RJ.
Phone: +44 (0)1905 840647.
Email: enquiries@fusionbrasserie.com
Visit Fusion Brasserie
here