It's all about food and a bit of travel, lots of cookbook, restaurant and hotel reviews.
If you can't find a restaurant or cookbook here it's because I have either not yet reviewed or did not like it.
Please look elsewhere for negative reviews.
Contact Chrissie Walker at mostlyfood[at]live.co.uk


Latest News!
Green & Blacks 70% Dark Chocolate for Easter

It's that time again. It seems to come around quicker and quicker. These days Easter eggs are garnishing shop shelves shortly after Boxing Day. We have a great choice and the kids love them. Bright packaging, novelty-filled, dubious chocolate that has more to do with refined sugar than cocoa bean. But how about those with more sophisticated tastes?

Real chocolate lovers are not forgotten, by Green & Blacks at least. They present a delicious 70% dark chocolate egg weighing165g. The thick shell offers that telling snap that the connoisseur will expect. The packaging is in dark-blush with gold detail. It states that this product is Best Before July – I laughed! This is likely to be consumed in little shards long before hot cross buns disappear from the bakers.

A gift-quality egg for anyone who appreciates the delicious ethical best.

Learn more about Green & Blacks products here







Tamales at home –




it's easier than you think with Mexgrocer.co.uk



You will only find real tamales in authentic Mexican restaurants. Many fast-food establishments offer creditable wraps but a tamale has a flavour that will take one back to old Mexico …or at least Texas.

For me it's more about the dough than the salsa or the filling. It's worth seeking out Masa flour as, quite honestly, there is no substitute. I have found an online grocer that specialises in all things Mexican so one can have all the fixin's delivered.

The prospect of making these savoury and airy morsels is more fear-inducing than actually preparing them. The process is simple and easily mastered but the end result is, although I say it myself, rather impressive.

Traditionally they are stuffed with a spicy filling but here is a way of presenting them as an un-filled side dish. If you want to go the traditional route then use less masa dough and put the filling down the middle of the tamale so that the filling is surrounded by the dough when the tamale is rolled. The cooking method is the same in each case.
Ingredients:
3 cups
½ tablespoon
1 tablespoon
1 tablespoon
¼ tablespoon
¼ tablespoon
1 tablespoon
3 cups approx.
120g
12

corn Masa flour
salt
pepper, ground
cumin, ground
chilli powder
paprika
baking powder
vegetable or chicken stock
lard
corn husks

In a large mixing bowl add the Masa Flour, salt, pepper, cumin, chilli, paprika and baking powder. Add the stock and mix well.

Melt the lard in a bowl in the microwave set on low. Mix in to the flour and spice mixture for several minutes to incorporate air into the batter, which will give a light finish to the tamale. Leave the covered mixture to cool.

Put your corn husks in a large bowl and cover with hot water. Leave them to soften for about half an hour.

Place one of the corn husks on a flat surface. Spread a couple of tablespoons of masa dough over the husk to within 1 inch of the edges, but leave extra space at the pointed end. Bring the sides of the husk up to encase the dough, and fold over the pointed end to make an open-ended packet. Secure with kitchen string and place in a steamer with the folded end down and steam for 90 minutes.

Serve as part of a Mexican meal, or as a side dish with other casseroles and stews.

Visit Mexgrocer here



**************************





Click here to find some delicious recipes using
The East India Company products
**************************
Competition Competition Competition Competition
**************************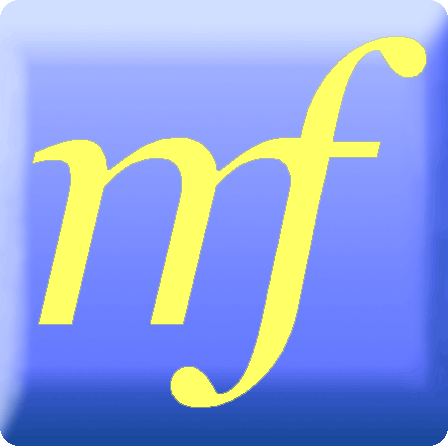 ---
Strawberry Hill House – Former grandeur restored
Strawberry Hill. Even the name conjures visions of pastoral idylls, perhaps a water-colour of mature trees with the promise of a gently-flowing river just over that grassy knoll. Well, the reality isn't that far from the pastel dream and there is a House that is at the very centre of the quintessentially English scene.
Strawberry Hill House is commonly known as Strawberry Hill. It's easily accessible from Central London by train to Strawberry Hill Station in West London. It was once owned by the writer, collector and historian Horace Walpole, the youngest son of Britain's first Prime Minister, Sir Robert Walpole. This magnificent castle, house, villa is classically beautiful and architecturally noteworthy, and might easily have been lost to the nation had it not been for the determination of local enthusiasts over a couple of decades, and a healthy injection of cash from the Heritage Lottery Fund and others.
The completion of the second stage of the award-winning restoration of this Gothic villa was marked by the
opening to the public, in March 2015, of an additional five private rooms which are on display for the first time since the 18th century. It was the culmination of a project that utilised the skills of craftsmen and women who painstakingly restored or reproduced wallpaper, paint, hangings and mouldings. The end result of their labours is an authentic insight into one man's fancy, one writer's vision.
The house was transformed into that which we see today, from a much more modest building. Horace described it as a 'little gothic castle' which he opened to visitors – but only four per day and no children at that time. He likely had a low opinion of humanity in general and once wrote: 'Nine-tenths of the people were created so you would want to be with the other tenth'.
The original building, really just a couple of cottages by all accounts, was called Chopp'd Straw Hall in 1747. It was one of the last remaining sites available on the Thames in Twickenham, which was considered a fashionable out-of-town address at the time. Walpole had a dream and chose to create his own castle using the architecture of Gothic cathedrals as his model. Chimney pieces mimic those found at Hampton Court, fireplaces replicate cathedral altars, and other features are taken from tombs and monuments. A visit to Strawberry Hill offers a trip around some of the most renowned Gothic architecture in Europe, and all in the space of a few rooms. This neo-Gothic extravaganza started an architectural trend which continued into the Victorian era. The rooms here are not, at least as yet, over-furnished and so the visitor has the opportunity to drink in the fabric of the building.
The house was not only Walpole's home but his literary inspiration. It's said that he woke from a dream and imagined a giant armoured hand on the staircase near his bedroom and it was this vision of horror that inspired what is considered to be the first classic Gothic novel, The Castle of Otranto. To strike a
topical note, in Historic Doubts on the Life and Reign of King Richard III (1768), Walpole defends King Richard III against the commonly-held belief that he was responsible for the murder of the Princes in the Tower. That aforementioned monarch has enjoyed renewed fame as the King in the Car Park after his body was recently discovered in Leicester.
Strawberry Hill is Britain's finest example of Georgian Gothic Revival architecture. The newly restored rooms include Walpole's private apartment: his Bedchamber, the Plaid Bedchamber and Dressing Room, the Breakfast Room and Green Closet, and the Red Bedchamber. Strawberry Hill is one of the best-documented houses in Britain. Horace Walpole was a prolific writer and justifiably proud of his home. He left not only his Description of Strawberry Hill but constantly mentioned Strawberry Hill in letters: "...the room where we always live, hung with a blue and white paper in stripes adorned with festoons, and a thousand plump chairs, couches and luxurious settees covered with linen of the same pattern, and with a bow-window commanding the prospect, and gloomed with limes that shade half each window, already darkened with painted glass in chiaroscuro, set in deep blue glass." Now one can see the described paper and appreciate the stained glass at the windows.
Strawberry Hill is unique and marvellous. The restoration has been thorough and sympathetic. Rooms have been taken back to their original with hand-made wallpaper and paint with natural pigments. The rooms portray both cosy domesticity and extravagant entertaining. The view to the river is now blocked by 1930s housing, the tranquillity of the grounds is periodically disturbed by over-flying planes, but, with a little imagination, we are transported to a gentler time. Strawberry Hill enchants and charms. "My buildings, like my writings are of paper, and will blow away ten years after I am dead" wrote Horace Walpole, The RT Hon. the Earl of Orford. Both house and literature live on.
Strawberry Hill House
268 Waldegrave Road
Twickenham
Middlesex
TW1 4ST
Opening times and dates:
Saturday and Sunday 12:00 noon until 16:00
Monday – Wednesday 13:40-16:00
Re-opens 1 March 2015 until 1 November 2015
Tickets: £10.80; concessions £5.40.
Entry includes booklet.
For booking information please
visit here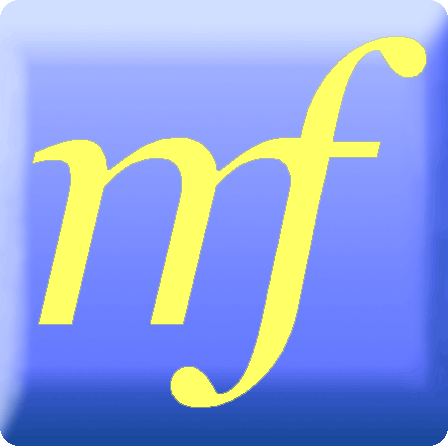 The Three Faces of Richard
You couldn't make it up! A story that, on the face of it, sounds quite improbable. The King in the Car Park … indeed a sovereign in the Social Services Car Park. Richard III, or at least his mortal remains, were discovered on the site of Greyfriars Friary in Leicester, where Richard was buried in the friary church. Following the friary's dissolution in 1538 the tomb was lost and there were rumours that Richard's bones had been thrown into the River Soar at the nearby Bow Bridge.
But who was this king? Many a history buff will be able to position him in the royal family tree perched on a branch adjoining that of his nephews who, one might recall, became the unfortunate Princes in the Tower. Richard was elected Protector of these two, one of whom became King following his father Edward IV's death. But the young Edward V was never crowned and his reign was cut short. Richard III has always been suspected of ordering the dirty deed, but others would also have had much to gain.
Richard was killed at the Battle of Bosworth Field which took place on the morning of 22 August 1485 and was against Henry Tudor, the future Henry VII. The death of Edward IV, the disappearance of the princes in the Tower, and the shady succession of Richard III left Henry Tudor's slight claim to England's throne worth fighting for. There are many stories of the battle including the suggestion that Richard lost his horse. 'A horse! A horse! My kingdom for a horse!' are famous lines from Shakespeare's play.
The loss of his mount cost Richard both his kingdom and his life. The bones discovered hundreds of years later showed evidence of the blows struck which were described by chroniclers of the time. It seems he was killed by several sword cuts to the skull.
After the battle Richard's body was brought back into Leicester across the back of a horse. His body was
displayed for a few days, and then buried in the Greyfriars Franciscan Abbey which stood close to St Martin's Church, now the Cathedral. The burial was carried out with little ceremony. And that's where it remained for the next 527 years until it was discovered in an archaeological dig in September 2012.
In August 2012 Leicester City Council, the University of Leicester, and the Richard III Society began a dig underneath a car park in order to find King Richard III's remains and the Greyfriars Church. Five months later, the University confirmed that a skeleton found at the site was likely to be Richard III. A call to fame of this monarch is spinal curvature. It's well documented and was a very visible clue that the skeleton could be the lost king. The spinal deformity has been attributed to Scoliosis which is a back condition that causes the spine to curve to the left or right. Most cases develop in children between the ages of 9 and 14. Richard's condition was severe enough to be noticeable and would likely have made his right shoulder higher than the left. There was, however, no indication of the Shakespearian withered arm that always gives Richard III a rather sneaking and cringing appearance in classic plays.
After rigorous scientific examination, the University announced in February 2013 that the skeleton found was indeed Richard III. Richard's remains will be laid in a lead ossuary (a receptacle for the bones of the dead) which will be placed in a coffin made from English oak. The coffin will be lowered into a brick-lined vault below the floor of the Cathedral. He will be reinterred with a lot more dignity than his first burial. His tomb has been designed by
the architects van Heningen and Haward who are also responsible for other works at the Cathedral. The tomb is set between the newly created Chapel of Christ the King at the east end of the Cathedral and the sanctuary (the most holy place), under the tower.
Of course one can visit the Cathedral and it's beautiful but you won't learn much there about the king who lies beneath. There is a new eponymous exhibition centre just a few steps away and it's dedicated to Richard, his life, his death and unearthing. The King Richard III: Dynasty, Death and Discovery Centre illustrates every facet of the story using the latest technology. This isn't dull and dusty history – the animations introduce the visitor to Richard and the life of the period, the Wars of the Roses and power struggles.
The Discovery section guides the visitor along the amazing path of archaeology partnered with science and analysis which lead to the discovery and eventual identification of the bones of Richard III. We can see a model of his skeleton as well as facial reconstruction, giving visitors the chance to see the man behind the legends. There are various exhibits including a suit of armour, artefacts recovered from the burial site, and replicas of historic objects connected to King Richard.
Leicester might not be the first destination that springs to mind when thinking about away-days or touring but the discovery of Richard III has created great interest and Leicester has risen to the task of presenting the fallen king in an accessible and absorbing fashion. Leicester is closer to London than one might think and both the centre and the cathedral are near the station. This is an attraction that will thrill the kids and engage history lovers. Well worth a visit.
King Richard III: Dynasty, Death and Discovery
4A St. Martins
Leicester
LE1 5DB
Opening Times:
Monday to Friday and Sunday: 10am - 4pm
Saturday and Bank Holidays: 10am - 5pm
Tickets
Adult (16+ Years) £7.95
Child (5 -15 Years) £4.75
Family (2 adults and 2 children) £21.50
Senior Citizen, Student £7.00
Phone: 0300 300 0900
Email: info@kriii.com
Visit the centre
here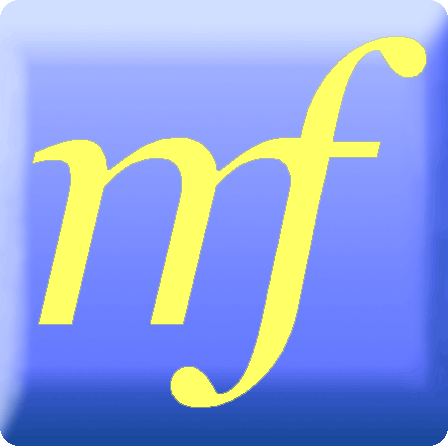 Flat Iron – Beak Street
The second Flat Iron opened last July. This could be the start of something big, or at least lots of little somethings if the size of the Beak Street branch is anything to go by.
Flat Iron fits perfectly into its environment. The area has long been trendy, bohemian and edgy. Carnaby Street
is just around the corner and that was a magnet in the Sixties for anyone with an eye for tie-dye or a passion for perfumed joss sticks. Those days have gone and now the area boasts fashionable boutiques and some very worthy eateries.
Flat Iron is a bijou restaurant set over three floors. This is one of the few restaurants in London where one might need to queue. Once invited in there is still the prospect of further waiting but at least that time could be spent in the cosy bar.
The restaurant walls are bare brick. The lights are low and the lamps over the tables look as if they might have enjoyed a previous incarnation in Battersea Power Station, but it's rumoured that they once graced the ceiling of Smithfield Meat Market. This is tastefully urban with hints of rustic. The menu is short and writ large on brown paper and pinned to the wall. The tables are communal benches and the wine glasses are the same as the water tumblers. There is a wine list and that offers wine by the glass, carafe and bottle, and these are all at very reasonable prices. The popcorn arrives unbidden in a large enamel mug.
Charlie Carroll is the founder and he evidently knows meat. He is bold enough to have created a menu with just one main item. That's the eponymous Flat Iron steak that is underrated and seldom seen in other restaurants. Flat iron steak is the American name for the cut known as Butlers' Steak in the UK, although I have never some across that on my local butcher's slab. This cut of steak is from the shoulder blade of a cow. It's tender, juicy and flavourful.
The basic order of flat iron steak and the house salad costs only a crisp tenner. There are few meals in the
capital that contain any discernible amount of beef that can be had for that price. Not only is the cost low but the quality is high. The steak is simply presented on a tile chopping board with a fork and a meat cleaver. This cleaver is a miniature of that used by the butcher and isn't necessary cutlery, as the meat is already sliced into bite-size morsels.
Apart from the house salad there are several side dishes on offer like dripping-cooked chips, creamed spinach and market greens, along with several sauces – peppercorn, a secret house sauce and an outstanding horseradish cream that will enhance the steak and clear the sinuses. I guess that makes it a health food!
There is a dessert available. It's a chocolate and caramel mousse that is squirted before your very eyes, into a miniature mug. A pot of sea salt for sprinkling is served alongside. Once again a no-frills item but it works and was pronounced as moreish by my companion.
Flat Iron is accessible in every way. It might not be the choice for a romantic night out but it's perfect for a good-value meal with friends. I am impressed by the food, friendly service and the concept. I'll be back for a steak, chips and a nice bottle of red. The good life.
Flat Iron
17 Beak St
Soho
London W1F 9RW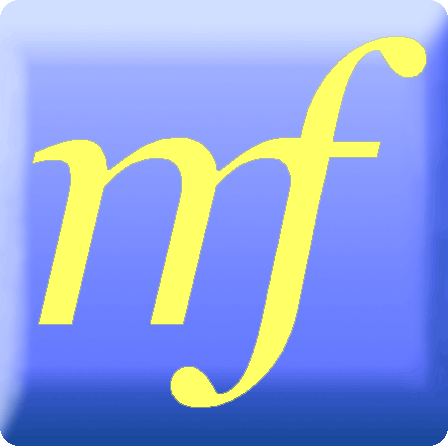 Le Menar, Fitzrovia
Head Chef Vernon Samuels has high-end international credentials covering a good number of ethnic cuisines in some celebrated restaurants around the world. At Le Menar he paints with a North African culinary palate. He adapts and teases but never offends.
The restaurant is everything I would want from a North African or Middle Eastern venue. It's a comforting melange of earth-tones, traditional cushions, iconic brass-topped tables, banquettes and low lights. There are areas appropriate for quick bites, others for social lingering and private dining. The location is convenient, being just a short stroll from Goodge Street Underground Station. It's a restaurant that seems to be hidden in plain view. It's just around the corner from a throng of potential diners who might never know that Le Menar is warm, welcoming and open for business.
Le Menar is cosy when one snuggles in the Moorish rear part of the restaurant. It sets the scene for the arrival of beautifully presented dishes. These all have the authentic flavours of the Middle East but often with a twist incorporated. My starter was Arayes which are Lebanese pastries with marinated minced lamb, onion and tahini. The salad garnish was drizzled with a remarkable pomegranate dressing. Portions here are impressive and one could easily construct a feast from just a few starters.
Tagines are ubiquitous in Morocco but here Chef Vernon offers Beef Tagine, along with the more usual lamb. The word tagine in fact refers to the distinctive casserole in which the food is cooked. It has a unique conical lid which allows moisture to return to
the dish rather than evaporating. This particular tagine was made with braised beef cheek that was falling-apart tender. It was cooked with Chantenay carrots (short and sweet), chick peas and prunes, and served with couscous. Fruit is a common addition to tagines in North Africa: they lend a sweetness to sauces. A substantial dish at a very reasonable price.
Mini Bingne was our dessert. These were choux pastry buns filled with mascarpone cream flavoured with rosewater, an ingredient used so much for sweet confections across the Middle East. The puffs were garnished with pistachio dust, those nuts being popular throughout the region. Have this with a pot of mint tea and you will be wafted to warmer climes.
Le Menar is a new restaurant. The menu is evolving and doubtless Head Chef Vernon Samuels will have more surprises for diners in future. This would seem at first glance to be a traditional eatery, but consider this as more an evolving canvas, one which fits well in the contemporary firmament of eclectic London restaurants. I will view with interest the culinary developments to come.
Opening times:
Monday to Friday
11:30 to 15:00 for lunch
18:00 to 23:30 for dinner
(food served until 22:30)
Saturday
18:00 to 23:30 for dinner
(food served until 22:30)
Sunday
18:00 to 23:00 for dinner
(food served until 22:30)
Le Menar
55 Cleveland Street
Fitzrovia
London
W1T 4JL
Phone: 020 7436 8916
Visit Le Menar
here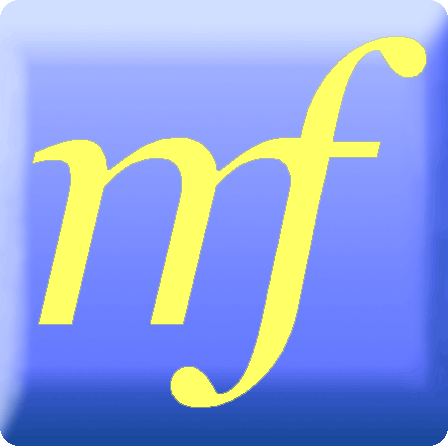 Bunny Chow Soho
The name might not entice the uninitiated across the threshold, that's true. One might suspect that it's only
salad on offer: well, that's chow for rabbits, isn't it? But on the other hand it could be a menu of dishes made out of bunnies with perhaps an associated gift ship selling rabbitty memorabilia such as rabbit-foot key rings and fur hats with actual rabbit ears. The reality is much less challenging.
Although the forerunner was a food truck, Bunny Chow is now a casual restaurant in vibrant Soho, London, and a casual meal from Durban in South Africa. That city has a large community of people of Indian origin. They were brought to South Africa to work on the numerous sugar cane plantations. The food is thought to be a convenient take-away dating from the days of apartheid in the 1940s. Indians and any other non-whites were excluded from restaurants but owners found a way of serving them via the back door.
Bunny Chow offers Londoners the chance to enjoy this unique food presentation. In fact it's the presentation that is intriguing, whimsical and different. The Bunnies are either large buns or small loaves depending on your perspective. These breads come in 3 varieties, are hollowed and then stuffed with a choice of fillings. There are several side dishes to add to the experience but a lone Bunny constitutes a light meal and that meal could even be breakfast. Bunny Chow was voted winner of 'Most Innovative Breakfast UK' during Breakfast Week. That's a rather nice accolade for a restaurant that's just off the starting blocks. The Full English Bunny doesn't cut corners. It has a hearty filling of sausage, home-cured bacon, button mushrooms, bobotie spiced beans, tomato, black pudding, fried egg. I'll return for a brekkie soon.
Durban Bunny was my chosen dish on this particular evening, and it was served in a camping tin. That sounds a
bit edgy but that presentation works with the wood-clad restaurant that has a wholesome and rustic ambiance. The Durban-inspired curry was moderately spiced and equal in quality to curry found in some restaurants with plates! This was a slow-cooked tender mutton curry with mango chutney. Piri Piri Pork Bunny was my guest's supper. This was a bun filled with 8-hour pulled pork with Bunny Chow's Piri Piri sauce – a flavourful preparation rather than being searingly hot.
Bunny Chow has a selection of juice blends in attractive bottles. These can be liberally laced with alcohol to produce some addictive cocktails. I ordered Green Mamba – peppermint, Earl Grey tea and lemon juice. The suggested booze was gin and the resulting mixed beverage arrived in a hefty glass mug, in keeping with the fun and friendly theme.
I didn't know what to expect from Bunny Chow. I enjoyed the ambiance and that perfectly fits the location. It's a casual restaurant and the owners have successfully developed the concept from the original roving food truck to a static café. It works in every regard.
Bunny Chow
74 Wardour Street
Soho
London
Visit Bunny Chow
here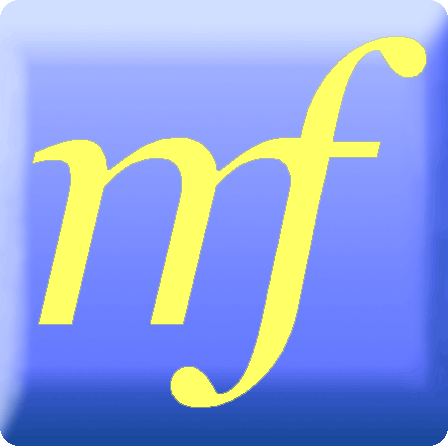 Mestizo London
We are blessed, if we live in London, with a wealth of gastronomic opportunities. We can indulge in traditional
high-end Kaiseki Japanese dinners or humble bowls of ramen. There are Michelin-starred Indian restaurants that even attract visitors from the Subcontinent. Yes, we have plenty to tempt those looking for good food, although it's often difficult to pick a spot that offers authenticity – we just don't know.
Mestizo Mexican Restaurant and Tequila Bar is conveniently located near Euston Station: not on the main Euston Road but the less-trodden Hampstead Road. It's a restaurant that has been cherished by those that do know, and actually for the last 10 years. Those regulars are not just locals but folks from the Mexican Embassy too, and I assume that they know the real thing when it's served.
Mestizo has Mexican owners, chefs and staff. This isn't an overly themed eatery: Mestizo has a few nods to its ethnic roots and the most visible is the bar, which on closer inspection one finds is stocked with the nation beverage, Tequila: 260 different bottles at last count – the largest Tequila bar in the UK. There is a popular After Work Tequila Club from Monday to Friday from 5pm - 7pm. But Mestizo has the ambiance of a restaurant first, with serious attention to the best Mexican food, in my opinion, in London.
The name Mestizo comes from 'mescla', which means 'fusion'. It is the result of many influences throughout
Mexican history. Mexican food is relatively new to us in the UK. We don't have a long political association, Mexico was never a colony and we have never had a huge population of immigrant workers. Having said that, we have actually enjoyed Mexican ingredients for hundreds of years. The ubiquitous spud hails from the New World, as does the chilli so prized in our beloved curry, and we think of the tomato as always having been with us but that, too, is a recent introduction.
Mestizo showcases the best of Mexican foods. They present food festivals throughout the year with a focus on particular dishes. There is a Tamale Festival in February, an Enchilada Festival in March, a Chilli Festival in June and a Margarita Festival over the month of August; and finishing with the Mole Festival in November. 2015 is the Year of Mexico in the UK and the Year of the UK in Mexico. One can be transported for a few hours, by just ordering a meal here.
This restaurant never seems to put a food wrong. I recently enjoyed an evening with Japanese friends at Mestizo. We had missed the celebrated Tamale Festival but we could not come to Mestizo without trying them. They are iconically Mexican and would be difficult to make at home. A corn paste is spread on a corn husk and then one of several fillings is added and the tamale is folded and steamed. This is a labour of love but a labour for which I thank the chef heartily.
I ordered Chicken Enchiladas with red sauce for my main course and it was flavourful and comforting. Portions are substantial and beautifully presented. The triumph of visual theatre, however, was my guests' Molcajete Mestizo. This pot of volcanic stone arrived bubbling with meat, vegetables and sauce. It's a signature dish here and it's deliciously memorable. With flour tortillas on the side, it was sufficient to stuff two hungry friends who pronounced the food to be the best Mexican fare they had ever sampled. It should be noted that prices here are very reasonable.
I can recommend The Mexican Sunday Brunch with its ever-changing menu. This event is always colourful and
gives the novice Mexican food diner the chance to see the dishes that will likely have unfamiliar names. Some of the usual dishes include tamal, birria, menudo and pozole – which is always on the menu. There are two sittings for this popular brunch: noon till 2pm and 2pm till 4pm.
Mestizo is a favourite with me and I am somewhat reluctant to publicise it too much: I fear that increased popularity will encourage expansion, a possible move to Mayfair, and an associated hike in price. I think it's perfect just as it is.
Mestizo dates and times:
After Work Tequila Club Monday - Friday from 5pm - 7pm
Mexican Cocktails - from £5.00 - £7.00
Mexican Beer - £3.00
Bottle of House Wine - £12.00
PLUS Complimentary Mexican Tapas with your drink
Mestizo London, 2015 Yearly Events and Festivals
March
15th March: Mother's Day (UK)
17th March: St. Patrick's Day Also Mestizo 10th Anniversary
(Anniversary Party on Wednesday 18th March)
Tuesday 21st - Sunday 26th March: Enchilada Festival
May
Cinco De Mayo: 5th May
Sunday 10th May: Mexican Mother's Day
June
Tuesday 9th – Sunday 14th: Chili Pepper Festival
Tuesday 16th June: Mexican Father's Day
Sunday 21st June: Father's Day (UK)
Mestizo Address:
103 Hampstead Road
London NW1 3EL
Phone: 020 7387 4064
Fax: 020 7383 4984
Email: eat@mestizomx.com
Visit Mestizo
here
Open:
Monday – Saturday: Noon - 11pm
Sundays: Brunch from noon - 4pm
Dinner from 5pm - 10.30pm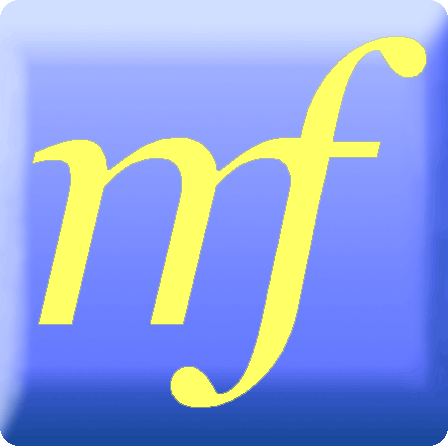 Famous Detective Falls in Switzerland!
Now I have the attention of my dear, curious reader! Always eager for some dramatic news. Did our hero trip over
a ski pole? Perhaps a slide on a fondue slick? Who is this unfortunate sleuth, anyway? In truth, this is old news …over one hundred year-old news, and the aforementioned detective is none other than Sherlock Holmes.
His fall was documented in Sir Arthur Conan Doyle's The Final Problem which was published in The Strand Magazine in December 1893. The magazine's readers were so shocked by the untimely death of their favourite fictional character that over 20,000 subscriptions were cancelled and The Strand narrowly missed following Holmes into premature oblivion. The Reichenbach Falls evidently made a great impression on Sir Arthur Conan Doyle, who was introduced to them on a holiday to the area by his host, Sir Henry Lunn, who was the founder of the Lunn Poly holiday travel empire.
In The Final Problem, Holmes comes up against Professor Moriarty, a master of crime and his personal nemesis. Holmes is forced to flee to the Continent with Moriarty in pursuit. 'It was on the third of May that we reached the little village of Meiringen, where we put up at the Englischer Hof, then kept by Peter Steiler the Elder,' writes Dr
Watson, Holmes's faithful companion.
These days the Reichenbach Falls are just a short drive away. The Falls are also accessible by the Reichenbach Fall funicular. The lower station is 20 minutes' walk, or a 6 minute bus ride, from Meiringen station. The actual ledge from which Moriarty and Holmes fell is reached by climbing the path to the top of the Falls, crossing the bridge and following the path down the hill. The ledge is marked by a plaque reading: 'At this fearful place, Sherlock Holmes vanquished Professor Moriarty, on 4 May 1891.'
The town of Meiringen, unlike the detective, does really exist, and is believed to be the birthplace of the meringue that we know today. The invention of meringue in 1720 is attributed to a Swiss pastry-cook named Gasparini. The Guinness Book of Records lists the biggest meringue as that produced 1985 in Meiringen. It was 2.5 metres long, 1.5 metres wide and 1 metre high. The usual-sized meringues are often eaten as cases filled with fruit and cream, such as Pavlova. They are still served with whipped cream in local cafés; one could hardly visit this small town without trying one or two of these airy and sweet delights.
But back to Sherlock standing by the Reichenbach Falls: 'As I turned away I saw Holmes, with his back against a
rock and his arms folded, gazing down at the rush of the waters. It was the last that I was ever destined to see of him in this world.' Dr Watson tells of the emotional discovery of his friend's assumed death: 'There was Holmes's Alpine-stick still leaning against the rock by which I had left him. But there was no sign of him, and it was in vain that I shouted. My only answer was my own voice reverberating in a rolling echo from the cliffs around me.'
Meiringen has taken its fictitious visitor, Sherlock Holmes, to its heart. There are hotels, bars and restaurants named after the detective and the hotel which features in the book is still welcoming guests. Park Hotel du Sauvage is conveniently situated next to the Sherlock Holmes Museum which draws fans from around the world.
The museum opened in 1991 on the 100th anniversary of the death of Sherlock Holmes, and in the presence of the Sherlock Holmes Society of London and Dame Jean Conan Doyle, daughter of the author. The museum is found in the basement of the old English church in the centre of the village. It's a small museum but one of the most memorable I have visited. The sitting room of the Victorian lodgings at 221b Baker Street where Holmes and Dr. Watson lived has been thoughtfully recreated in sufficient detail to please even the most dedicated Holmes aficionados.
One can reach Meiringen via Bern with SkyWork Airlines who fly from Southend Airport. From Bern travel time is 1 hr 31 minutes using the celebrated Swiss train network with 1 change, going via Interlaken Ost.
Visit Sherlock Holmes Museum
here

Visit Park Hotel du Sauvage
here
Visit SkyWork Airlines
here
Visit Southend Airport
here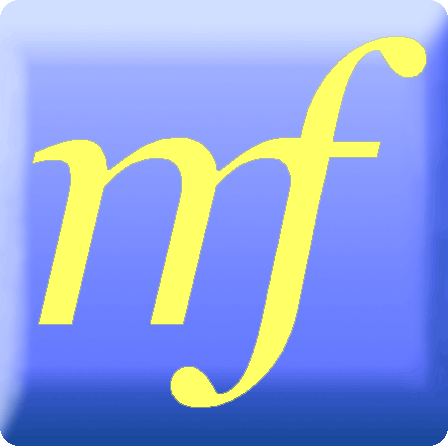 Les Passions de l'Ame - Artistic Director: Meret Lüthi
&
Solomon's Knot - Artistic Director: Jonathan Sells
I met young and enthusiastic musicians Jonathan Sells and Meret Lüthi in Bern, and they told me about their upcoming tour in March. It's a collaboration between Bern and London, between their two baroque ensembles, 'Les Passions de l'Ame' and 'Solomon's Knot baroque collective'. Details of the concerts in Bern, London and Cambridge are below.


Die Tageszeiten
The cantata cycle Die Tageszeiten ('The Times of the Day') was written in 1757 in Hamburg, and is one of the finest of Telemann's late works. One symphony and four cantatas vividly describe the course of the day from the awakening of nature through to sunset. From a stylistic point of view, Telemann begins to leave the Baroque behind him, and one senses a new spirit in this astonishing product of 'old age'. The treatment of melody in particular already points towards the oratorios of Joseph Haydn.

This unique late work by Telemann, positioned as it is between oratorio and cantata cycle, will be brought to life in a collaboration between Les Passions de l'Ame and the young, upcoming English baroque collective Solomon's Knot.



Programme:


Johann Sebastian Bach
(1685-1750)
Orchestersuite Nr. 3 in D-Dur
BWV 1068
Ouverture in D-Dur
Air
Gavotte I
Gavotte II
Bourrée
Gigue

Johann Sebastian Bach
Motette BWV 225
"Singet dem Herrn"

Georg Philipp Telemann
(1681-1767)
Die Tageszeiten, TWV 30:39
Text: Friedrich Willhelm Zachariae
Kantatenzyklus



Concerts:

18.03.2015, 7:30 p.m. Französische Kirche Bern

(concert series "Alte Musik? – Ganz neu!")

19.03.2015, 7:00 p.m. St George's, Hannover Square

(London Handel Festival)

21.03.2015, 7:30 p.m. Trinity College Chapel Cambridge

(Cambridge Early Music Concerts)

 

Les Passions de l'Ame




Orchestra


Les Passions de l'Ame, Bern's resident early music ensemble directed by violinist Meret Lüthi, has been seeking to create fresh sounds since 2008. Lively interpretations on historical instruments are the trademark of this international orchestra that «brings fresh air to the occasionally stuffy classical music business» (Berner Zeitung 2010).

Highlights over the last six years have been concerts at the Festival Oude Muziek Utrecht (2014), the Celebrations of Europes Cultural Capital Riga (2014), the Bach Academy Brugge (2013), the Berlin Early Music Days (2012), a concert with soprano Simone Kermes at the Rheinfall Festival Schaffhausen (2012), and another with soprano Carolyn Sampson at the opening concert of the Bern Music Festival (2011). In 2011 Les Passions de l'Ame also contributed to the historic Belgian early music festival «MAfestival Brugge», and to the «Bach en Combrailles» festival in France.

The musicians of Les Passions de l'Ame are internationally renowned specialists in early music and work as soloists, chamber and orchestral musicians with ensembles such as the Freiburger Barockorchester and the Belgian Baroque Orchestra Ghent B'Rock. They also teach at the Antwerp Conservatoire and the Hochschule der Künste Bern.

This «top class baroque ensemble» (Schaffhauser Nachrichten 2012) aims to arouse curiosity for both known and unknown 17th- and 18th-century repertoire with its snappy and witty programs, such as «Passion Attacks», «The Seven Deadly Sins», or «Delirio Amoroso» in its successful concert series in Bern, «Alte Musik? – Ganz neu!» (Ancient music? – Completely new!).

The name of the orchestra refers to an essay written by René Descartes in 1649, in which the philosopher speaks of the passion which mediates between body and soul. The ensemble perceives music as having precisely this mediative role, and aims to transmit «les passions» with immediacy in concert.

Les Passions de l'Ame's concerts are regularly broadcast on Swiss radio SRF 2 Kultur. The ensemble's first CD, "SPICY", was released by SONY Music Switzerland and was immediately awarded the Diapason d'Or. Encouraged by enthusiastic reviews, the orchestra released its second CD, "Bewitched", in September 2014, featuring the bewitching soprano Robin Johannsen.




Meret Lüthi/ Artistic Director, Concertmaster



Swiss violinist Meret Lüthi is artistic director and concertmaster of the baroque orchestra «Les Passions de
l'Ame», which she co-founded in 2008. She is a guest musician with the Freiburger Barockorchester and worked as a concertmaster in the Belgian ensemble «B'Rock». She also taught at the Royal Conservatoire Antwerp. She has participated in CD recordings, opera productions, concert tours and radio and television broadcasts with René Jacobs, Ivor Bolton, Adam Fischer and Gary Cooper, among others. In addition, Meret Lüthi is deeply dedicated to chamber music: at the «Young Artists in Concert» festival in Davos, she was featured in a variety of programs; in 2010, she made her debut at the Lucerne Festival.

Meret Lüthi completed her violin studies at the Bern University of the Arts with distinction, having been taught by Monika Urbaniak-Lisik and Eva Zurbrügg. She studied as a member of the Amaryllis Quartet with Walter Levin before specializing in baroque violin under the tutelage of Anton Steck at the State Academy of Music in Trossingen, Germany. Her talent was recognized at master classes with Igor Ozim, Christian Altenburger, Thomas Brandis, Ingolf Turban and Gerhard Schulz. Meret Lüthi was a recipient of scholarships from the Kiefer Halblitzel Foundation and the Kiwanis Club of Bern; in 2007 she was a prizewinner in the German University Competition for Early Music.

As a specialist in historically-informed performance practice, Meret Lüthi works as an orchestra coach and is regularly invited to share her expertise in radio broadcasts produced by Swiss Radio SRF 2 Kultur. She is a lecturer of baroque violin at the Bern University of the Arts.

Carmen Däschner/ Manager

Carmen Däschner studied musicology, cultural management and Italian at the Franz Liszt University of Music in
Weimar as well as the University of Jena and the University of Pavia. During her studies she worked at various theaters and in the management of various orchestras. In 2008 she received an invitation to the workshop "Music and cultural identity" at the Mahidol University in Bangkok, Thailand. In 2010, after conducting research in Zurich and successfully completing her final exam, she was hired by the Thuringian Ministry for Education, Science and Culture to organize and execute ca. 50 events concerning that year's cultural theme "Franz Liszt: A European in Thuringia". There Carmen attended to such artists as Alfred Brendel, Arcadi Volodos and Valery Afanassiev and she coordinated follow-up events in Lucerne (Lucerne Festival) and Bayreuth. In 2011 she worked as the project coordinator of the newly-founded "Young Philharmonic Orchestra Jerusalem Weimar", which had already completed its first successful concert tour in Germany and Israel. Since July 2012, Carmen is manager of both Les Passions de l'Ame and the Youth Symphony Orchestra of the Bern Music Conservatory.



Solomon's Knot
Choir


Solomon's Knot collective was founded by Jonathan Sells in 2008. We are a group of singers and players who are prepared to take risks in order to communicate more directly with our audience. Our aim is to remove the barriers between performer and spectator, to intensify the performance experience. One way in which we do this is to apply the principles of
chamber music to large-scale works, performing them with small forces, without conductor, and often from memory. As one audience member put it, "it almost felt as if one knew all the performers at the end."

Our flexible structure enables us to explore our passion for a wide range of repertoire. Thus far our focus has been on so-called 'early' music, from 16th-century Italian chamber music through the French baroque to the grand 17th-century oratorios. In future we aim to broaden our scope in order to examine more deeply the relationship between the present and the past.
We are extremely honoured to have been selected for Aldeburgh Music's Open Space residency scheme for 2013-2016, which gives us the opportunity to develop our artistic vision and explore possible collaborations.

Through our links with the Klevis Kola Foundation and the London Borough of Lewisham, we are excited to be able to bring the riches of this music to young people who would not otherwise be able to experience it live.
We were featured on BBC Radio 3's In Tune programme in December 2014. Plans for 2015 include 'Pour un tombeau d'Anatole', a multi-media performance of 17th-century French and English music at Aldeburgh Music; a Telemann and Bach tour with Les Passions de l'Ame; L'Ospedale, an undiscovered early Italian opera at Wilton's Music Hall, London; and 'A Leipzig Christmas' at St John's Smith Square.




Jonathan Sells/ Artistic Director



Jonathan Sells graduated from the International Opera Studio at the Zurich Opera House in 2012, after gaining
distinctions both at the University of Cambridge (Music and Musicology) and on the opera course at the Guildhall School of Music and Drama, where he was subsequently a Guildhall Artist Fellow. In 2009, he won the Rose Bowl at the Guildhall Gold Medal, and was awarded the Prix Thierry Mermod at the Verbier Festival Academy and the Worshipful Company of Musicians' Silver Medal. He was awarded the bronze Gottlob Frick Medal in 2011.

Operatic roles include Bottom, Monteverdi's Orfeo, Don Alfonso, Count Almaviva, Leporello, Der König (Orff Die Kluge), and Rossini's Bartolo and Figaro, with companies including Opéra de Paris, Opéra de Dijon, Glyndebourne Festival Opera, Teatro Real, Madrid and Opernhaus Zürich. In concert he works regularly with John Eliot Gardiner and William Christie, and has recorded a number of discs with I Fagiolini. Plans for the 2014/15 include the title role in Lortzing's Zar und Zimmermann in Switzerland, der Lautsprecher in Der Kaiser von Atlantis by Victor Ullmann at the Opéra de Dijon, staged Britten song in Zurich, a Monteverdi tour with Les Arts Florissants and projects with his baroque collective, Solomon's Knot.

Jonathan Sells studied French song with Malcolm Martineau on the Britten-Pears Young Artist Programme and German Lieder with Graham Johnson at the GSMD, and considers song performance a very important part of his work. He gave his debut recital at Wigmore Hall in 2010, and his debut at the Liederstunden in Bern in 2013. He will sing for 'Liedrezital Zürich' with Edward Rushton in the Tonhalle in the 2015/16 season.




Tim Carroll



Tim Carroll is an award-winning opera and theatre director whose work has been seen and acclaimed all over the world. Last year, his productions of Twelfth Night and Richard III broke box-office records on Broadway and
received several awards, including two Tonys. Carroll himself was nominated for a Best Director Tony, and won both the Drama Desk Award and the Critics' Circle awards for Best Director.

In Britain Tim Carroll's work has been recognised with Olivier, Evening Standard, Time Out and Whatsonstage awards and nominations. He has also won Best Director awards in Canada (for Peter Pan at the Stratford Festival) and Spain (for The Turn Of The Screw at Opera Oviedo), while his productions have won awards or been selected for National Theatre Festivals in Romania, Hungary and Portugal.

Carroll started his career with the English Shakespeare Company and has continued to be associated with Shakespeare. He directed twelve productions as Associate Director of Shakespeare's Globe. He also directed The Merchant of Venice and A Midsummer Night's Dream for the Royal Shakespeare Company. Outside Britain, he has produced Shakespeare in Hungary, Romania, Portugal, Norway, Canada, and Australia.

He has also directed many modern and new plays, including the first three new plays performed at the Globe, and two world premieres for Hampstead Theatre, London. Other notable productions include Amadeus for the National Theatre of Portugal, Peer Gynt at the Guthrie Theatre, Minneapolis and a new version of The Odyssey for the National Theatre of Romania.

Carroll was Artistic Director of Kent Opera from 1997 to 2004. His productions included Monteverdi's Orfeo, Handel's Acis and Galatea, Britten's Albert Herring and Mozart's il re pastore. Other favourite opera productions include Dido and Aeneas with Sarah Connolly and A Midsummer Night's Dream in Sydney Opera House.

Tim Carroll teaches acting and directing, for theatre and opera, in Britain and around the world. He has given master classes in South Africa, New Zealand, Canada, the USA, Switzerland, Holland, Hungary, Romania, Poland, Croatia, Norway and Portugal. In Britain he has taught at many conservatories including the Royal Academy of Dramatic Art and the Royal College of Music.



Contact



Les Passions de l'Ame:
Artistic Direction
Meret Lüthi
Email: meret.luethi@lespassions.ch
www.lespassions.ch
Management
Carmen Däschner
Email: info@lespassions.ch
www.lespassions.ch
Solomon's Knot:
Artistic Direction
Jonathan Sells
jonnysells@cantab.net
www.solomonsknotcollective.com
www.jonathansells.co.uk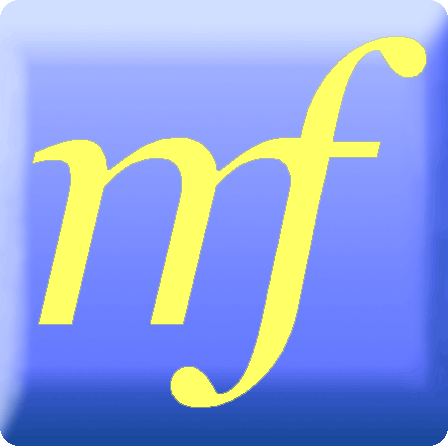 Southend Airport to Bern with SkyWork

I have flown from London's Southend Airport a
couple of times and I must admit that I first considered the prospect to be something of a joke: Where was Southend, to start with? Isn't it somewhere near the edge? It sounded a long way off, but then I actually tried it. Seems Essex isn't that far away after all.


Southend Airport is a gem. One can speed from tarmac to baggage carousel in less than 10 minutes. For those using public transport the news gets better – the station is just outside the front door, with frequent services to Liverpool Street which is just 53 minutes away. No waiting for shuttle buses and no taxi needed.


Realistically there might be folks who arrive by car and they have ample short- and long-term parking available and it's just yards from the terminal, so no confusion with pick-up points and 'Red Zones'. There is a Holiday Inn within 5 minutes' walk; yes, that is an honest 5 minutes and not an estate agent's ramble of a bracing
couple of miles. Southend Airport is compact and marvellously appointed. The airport has been voted Best in Britain by readers of Which? Magazine for two years running and has had more than £120 million invested in it since the Stobart Group acquired it in 2008. More retail outlets are now being added.


I was heading for Bern in Switzerland and flying with SkyWork Airlines. They now run a twice-daily service between Southend and Bern during the week, and one flight on Sundays. The airline moved its operation to Southend from London City Airport and it's proving to be a great success for the airport, SkyWorks and travellers from across the South East of England. The first flight leaves London Southend each day at 8.15am and arrives in Bern at 10.55am, with the return flight taking off from Bern at 6.40pm and arriving in Southend at 7.30pm.


This was to be my first flight with SkyWork Airlines. The plane was a Dornier 328s. That meant nothing to me but suffice it to say it's a 31-seater with propellers. I am a poor traveller, a terrible admission for a travel writer, but at least I have that in common with a good percentage of the population. I was braced for an iffy, bumpy ride with the possibility of disgracing myself before touchdown. In reality the flight was as smooth as I have experienced with even the biggest aircraft.


The seats were a cut above anything but business class with other carriers, and the service was attentive. We were offered a drink and a snack during even this short adventure of only one hour and 40 minutes. Larger
national companies might take note of the quality of SkyWork Airlines. Inflight entertainment was thoughtful. This company offers an iPad to its passengers although by the time one has enjoyed a hot 'beverage' and a cookie one will be approaching one's destination, in this case the beautiful city of Bern. (Article to follow shortly.) Bern city centre is designated as a UNESCO World Heritage Site. It has an impressive medieval cathedral and an iconic clock tower. Bern is also close to skiing resorts in the Jungfrau region, so ideal as part of a two venue vacation.


The partnership of SkyWork Airlines and Southend Airport offers both business and holiday flyers a taste of polished travel. Speedy service, comfort and the only thing missing is stress.

Visit SkyWork Airlines here

Visit Southend Airport here

Visit Bern here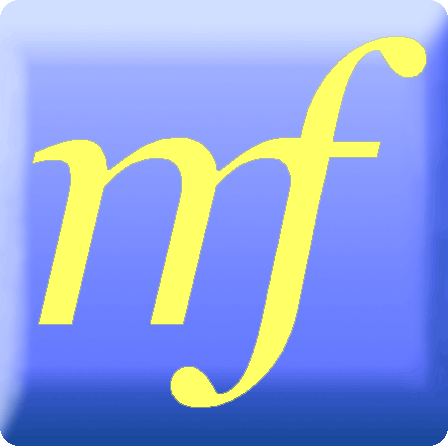 François Geurds – unassuming genius

I have met François Geurds on a few occasions now. A couple of times at his eponymous FG Restaurant and also
at the newer Food Lab. For once, the Michelin judges have awarded their coveted stars with logic and insight.
But it wasn't just the food that impressed me, it was also the man. I know that Michelin judges are looking for 'impressive' in a juggernaut kinda way, but François is impressive with warmth, sense of fun and passion for his food. You can really imagine that this chap actually has friends!

Although based in The Netherlands, François Geurds has travelled the world honing his craft. He has worked in the New York kitchens of three-Michelin star Per Se with Thomas Keller, at WD 50 with Chef Wiley Dufresne, and at Le Bernardin. He moved to Italy to gain experience in the two-star restaurant of Gualtiero Marchesi. I talked to François about his life and travels.

What are this chef's first memories of food? 'I can remember when I was 8 years old, cooking with my mother. She would be cooking for a couple of hours every day. I would cook with her, standing on a stool and I made my first cake when I was a kid. I was fascinated when watching the cake rise. It was like a living organism. I wanted to learn about what was going on inside the cake. I am still interested in cooking from the science point of view.

'I only ever wanted to be a chef when I was growing up. When I was 12 years old I was working in a restaurant. I was still studying and enjoying sport but, yes, cooking was my passion and it still is. Every single day of the week I am thinking and reading about gastronomy. It's my life. I was 14 when I got a job at my first Michelin-star restaurant. Over the years I have worked at many 1, 2 and 3-star restaurants. I have worked in New York, Italy, Belgium. You have to spread your wings and look around and see things outside your own country. European chefs travel all over the world, French chefs to New York, for example.


'I like to travel. If you want to be a good chef you need to travel to see what they are doing and what they are doing differently elsewhere. I think it makes you more complete. I have lived away from home for half my life: it's made me the chef I am now.'

What are the culinary influences for this globe-trotting chef? 'I like Asian food and I like South American food. Most of all I like cooking that comes from the heart. That's what makes a good chef. Thai cuisine I find to be quite pure. It has such a lot of ingredients. Beautiful people, great food. They really have a passion for food. Last year I visited Japan – Osaka and Tokyo. I was really interested in the respect they pay to their ingredients. It was an amazing thing to see; you don't realise until you actually go there. It's always good to travel for a couple of weeks just to see such things. You realise there is still a lot to learn.

'I had an ambition to be a good chef, a successful chef, making good food – it was that way with me. I am really glad to have achieved that and am able to work with the best products one can find. It's a privilege.

'I opened my first restaurant over 5 years ago and within 6 months I had my first Michelin star. In another 4 years we had the second star. We are still working hard to serve the best dishes we can.' Recently François added another star to his growing firmament with one for FG Food Lab.

François indulges his obsession with food and experimentation at his two restaurants. They are distinctly different in ambiance. FG Restaurant is conventional with a smart-casual character. It appeals to discerning diners who appreciate culinary flair in accessible surroundings. This isn't a stiff, starchy and intimidating establishment: it's about good food and company without layers of formality.

'At the start of 2014 I opened my second restaurant, and it's called Food Lab. It's called that as it's a technical test kitchen. It has the feeling of a San Sebastian tapas bar. We try and serve good food in a relaxed
atmosphere.' The Food Lab is unique. It's actually under the railway arches in Rotterdam and that might not sound too appealing but it's at the very hub of this posh and trendy city. François has constructed his own gastronomic workshop. The restaurant is intimate and cosy with the aforementioned arches creating a wine-cellarish scene. The open kitchen allows virtually every guest the impression of sitting at the Chef's Table, or almost. I asked François why he wanted a food lab. 'I look for and find how things work in nature. I work to discover how we might improve on the flavours, how we can improve the structure.'

This charming and natural chef has achieved so much in a vibrant city that is sadly too often overlooked by food tourists. But what next? 'In future I want to combine more dishes from the two restaurants. We are trying to explore that – crazy things. We are always looking for ways to introduce a bit of humour. It's a memory of childhood – it gives you a cosy feeling.' It sounds like François Geurds has come full circle, but I don't think so: this chef is still very much on a journey, and a delicious one.

FG Restaurant
Lloydstraat 204
3024 EA Rotterdam
The Netherlands
Phone: +31 (0) 10 425 0520
info@fgrestaurant.nl

Opening times:
Tuesday - Thursday 12:00 noon to 14:00 pm - 6:30 p.m. to 21:00 pm
Friday and Saturday 12:00 noon to 14:00 pm - 19:00-21:00 pm

FG FOOD LABS
Katshoek 41
3032 AE Rotterdam
The Netherlands
Phone: +31 (0) 10 425 0520
info@fgfoodlabs.nl

Opening times:
Closed Tuesday and Wednesday
Thursday / Monday – 11:00am to 15:00pm - 5:00pm to 22:00pm

Visit Food Lab here

Visit FG Restaurant here

For more pictures of Rotterdam, follow me here

Learn more about other destinations in The Netherlands here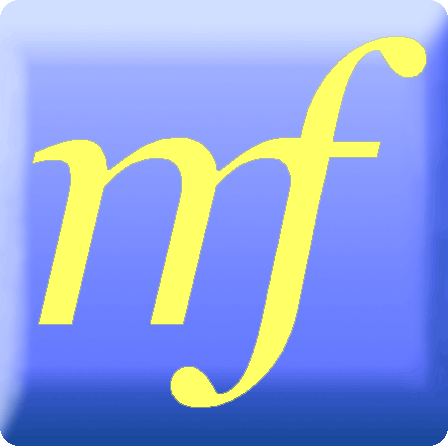 Sticky Fingers

Kensington High Street is smart. There is the usual complement of restaurants in the area and they range from
the expected Lebanese to the trendy European casual restaurants; but this is a wealthy neighbourhood so there are eateries here that might demand a second mortgage. One would expect to pay a premium for a meal in such a swep-up neighbourhood, but there is a spot that will likely surprise visitors.

Perhaps you have to be over a 'certain age' for the name Bill Wyman to mean much. But for those of us who are, we know him as the bassist for the Rolling Stones and everyone surely knows who they are/were. He now scores music for films and the like, but a new generation might know him better as a restaurant owner.

Sticky Fingers Restaurant is just off Kensington High Street and is aptly named after the eponymous album by the Stones. Their own sticky fingers will probably be in the near future of most diners here. There are quite a few dishes on the menu that will be best tackled with digits rather than silverware.

This is an American-themed restaurant with a focus on ribs, burgers and some rather fine steaks. There is a motorbike in the window which around this time of year sports a Father Christmas! There are red-upholstered booths which seem to be the most popular tables in the place. Might be a good idea to book if one wants one of those, but this is such a popular spot that it's probably wise to book for any visit.

There is plenty of Stones memorabilia. Guitars even feature as door furniture. Having said that, I found Sticky Fingers to have rather tasteful décor. This and the music act as more of a reminder than an overly retro smack in the face. In 1989 Bill Wyman opened just the kind of restaurant he most liked to eat in, and it works today for its loyal following.

Sticky Fingers is tucked away on a side street but it's an iconic establishment that woos the discerning away from the likes of The Hard Rock Café. I am not sure if there are ever similar queues here but this is Kensington so there might even be bylaws preventing such unseemly gatherings. It is evidently a restaurant with caché and history and that might be enough to elicit a first visit, but the menu will ensure many happy returns.

The food was good. In fact it was very good. We started with cocktails and they were traditional and sizable. A Margarita was my guest's choice - Sauza Hacienda tequila, fresh lime juice and Triple Sec served on the rocks. He isn't a man to be easily impressed by mixed drinks but he was tempted by a second glass. Nothing frilly or posey. This was a proper adult cocktail.

My Mojito – fresh mint, lime wedges crushed with brown sugar and Brugal Añejo rum, topped with crushed ice and soda – was served in a tall glass and was correct in every way. We arrived early in the evening so those drinks were a remarkably reasonable £4 or so, reduced from an equally striking £7 at full price!

We shared a plate of Rice Balls as a starter and that was a substantial serving of pea, sweet corn and Monterey Jack cheese rice balls, with smoked chilli aioli on the side. I think these could be presented in a larger serving as a vegetarian main course. They were moreish.

An 8oz sirloin steak with fries, onion rings and Cajun butter was the big event for me. I ordered the steak to be medium rare and it was indeed just that. The meat was moist, pink and flavourful. This isn't a dedicated steak restaurant, more of a burger and rib bistro, and this was one of the best steaks I have enjoyed in ages …even during my recent trip to the US. Nothing fancy but perfectly cooked with old-fashioned sides.

But what of those celebrated ribs? My guest ordered a half-rack of baby back ribs and sweet potato fries, and even that diminutive portion was a good size. One would have to have a lorry-driver's appetite to have three courses with a full rack here, but it was also the quality of these ribs that made them noteworthy. The ribs were so well barbecued that the bones were clean and white on the side of the plate at the end of the feast. The glaze was sweet and mildly spiced and, unsurprisingly, sticky.

Apple pie with a delicate crust was the finale. It's typically American and a fitting end to a great meal that did exactly what it said on the tin. Bill Wyman is thoroughly British but his company has hit the right note with this American-esque culinary Sticky Fingers. The prices for both food and drink are surprisingly accessible and the ambiance encourages good times. I'll return to try the fried Catfish …and another cocktail.

Sticky Fingers
1A Phillimore Gardens
Kensington
London W8 7QB

Phone: 020 7938 5338
Opening Hours: Mon-Sun: 12 noon-11 pm
bookings@stickyfingers.co.uk

Visit Sticky Fingers here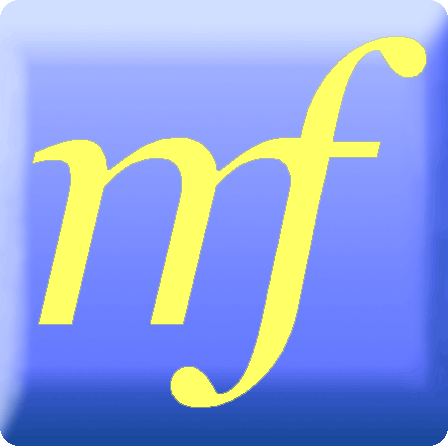 The Taste of Belgium

It's so near, but almost totally overlooked from the culinary perspective. Belgium is one of our closest neighbours but is overshadowed by the gastronomic giant (the French believe their own publicity) next door.

Let's think logically. We wax lyrical about French food and will go to the extent of crossing the Channel just for
lunch – and a boot-full of cheeky reds – but we assume that cooking flair ends at its borders. Belgium has access to the same ingredients as northern France and has a wealth of dishes that have been developed over generations. Each recipe might, to the untutored, be heralded as French regional, and with that accolade would come the misguided 'Nobody does it like the French.' Well, dear reader, The Taste of Belgium will broaden your horizons to the left of La Belle France and you will thank it.

Ruth Van Waerebeek is a well-travelled Belgian who has penned this volume of traditional and family recipes. It's a book filled with proper food, beautiful photography by Regula Ysewijn, and stories of grandmothers, mothers and local character. The Taste of Belgium is the perfect cookbook for anyone living in the cold grey north of Europe.

This is very much a Belgian culinary presentation but there is a sense of the familiar. Yes, I said that the pages are filled with 'proper food', but that doesn't translate as dull, flavourless or pedestrian. We in the UK have ready access to all the ingredients and they won't demand a mortgage extension to acquire. We love the flavours and vibrant colours of Mediterranean cuisine over the summer, but when the weather turns chilly we look for comfort, seasonality and local. Hothouse-grown toms like bullets, red peppers at inflated prices, are hardly appealing when one wants warm, hearty and from here.

There are many recipes that would rank as 'pick of the book'. There is, in fact, nothing at which one would turn up a nose. Even the humble and mostly (by me) vilified Brussels Sprout is elevated when made into a creamy soup.

Belgium's other eponymous vegetable is endive. Many people say they dislike the rather bitter taste of Belgian endive but cooked properly it becomes a very different personality from its crunchy raw self. Gratin of Belgian Endive will convert the most sceptical. One can make this dish without the ham but I think the slight saltiness of the cured meat adds a natural seasoning to the dish. The secret of success is cooking the endive for that full 25 minutes before assembling the dish. This isn't the time for lightly steaming or a quick introduction to a 2-minute simmer.

One of the stars of this firmament is the recipe for Poached Chicken with Veal Dumplings and Rice. Although there are several elements to this dish, it is, nevertheless, quite simple to make. This would be a good substitute for the traditional Sunday roast and could easily be scaled up in quantity to feed a crowd. A couple of bottles of wine and some crusty bread and it's likely that even the most dedicated Francophile head would turn.

The Taste of Belgium is gift-quality and should be filling the stockings of many a discerning cook. It's attractive, practical, accessible and full of recipes that one might really use, and some on a regular basis. This isn't a Celebrity Chef tome and it will be a shame if it's overlooked just because the author isn't gracing our TVs. This is a delightful book and is the 'Mostly Food & Travel Journal Cookbook of 2014'

The Taste of Belgium
Author: Ruth Van Waerebeek
Published by: Grub Street
Price: £25.00
ISBN-10: 1909808180
ISBN-13: 978-1909808188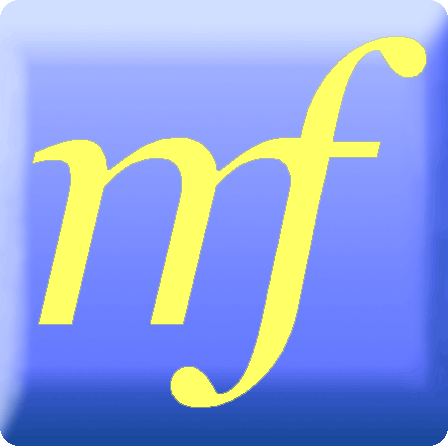 Rotterdam – beds, buildings and gastronomic surprises

It's attracting lots of gastronomic and architectural attention, and it does indeed offer a wealth of national and
international food outlets. The new Markthal is a traditional market with piles of fresh vegetables, meat and fish and, yes, cheese as well; but its attractive and striking environs are also garnished with a good selection of restaurants. Rotterdammers love their food and it's evident in the rest of the city too.

Rotterdam is a tapestry of modern architectural projects that date back to post-WWII. It was devastated by bombing although some remarkable structures survived the war and remain iconic examples of their particular architectural style. The Van Nelle Factory is now a Dutch national monument and this year gained the status of UNESCO World Heritage Site. One doesn't have to be a building buff to appreciate the ingenious simplicity of this building. It has covered walkways and closed corridors that were once used to carry samples of the various products from one area to the next. Van Nelle processed coffee, tea and tobacco originally and there was always a risk of cross-contamination, so this factory was designed with not only beauty but practicality in mind.

Another noteworthy structure which now has a delicious food association is the Hotel New York. It dates back to an era of trans-Atlantic crossings, with boats laden with not only luxury passengers but those poorer folk who
were searching for a better life in the New World. The building was, once upon a time, shipping offices.

The Hotel New York once again reminds us of the link between food and architecture. Today one can enjoy one of the best Afternoon Teas that Rotterdam can provide. Its restaurant is imposing and it still retains its historic high ceilings and an aura of past times. It's a must-visit for any tourist. One can stay in the marvellously appointed hotel but even a day-tripper can enjoy the food.

François Geurds (full interview here and on radio to follow) is a young but already well-decorated chef in Rotterdam. He owns the two-star FG Restaurant as well as the more casual Food Lab. It's the first culinary laboratory in the Netherlands and has been noticed. This year it joined its sibling in Michelin, in recognition of its quality and originality – and that goes for the venue itself, too, which is architecturally innovative.

This gastronomic playground is the brainchild of Chef Geurds who was inspired by his mother's cooking and still remembers those childhood dishes. This isn't a glitzy, white-linened, dinner-suited-waiter sort of establishment. It's literally underneath the arches of a railway bridge. Granted, that might conjure visions of tyre-changing sheds and panel-beating workshops but this little corner of trendy Rotterdam is using this space as a showcase for modern culinary excellence.

Once inside the surprises continue. One has the sense of being perhaps in a former wine cellar. It's cosy and intimate with an open kitchen that's close to every guest. Almost every table become the Chef's Table. One can sit on high stools and watch the action …and other diners. One is likely to meet the man himself as he is a
sociable sort who is passionate about his food and basks in the joy it brings others.

The food is a comforting mix of contemporary and traditional. Even the bread basket isn't mundane, with the basics having a twist to charm and amuse. The dishes are numerous and entirely individual. At one moment one will be tasting tender and melting meat and the next one experiences melting of another sort with a do- it-yourself savoury ice cream served with a hot savoury partner. He toys with techniques but then returns to versions of more traditional fare, but always adding a flourish. In short his menu is ever-changing with the common factor of 'it works'.

I have never been keen on molecular gastronomy as it often seems to miss the intended mark but François Geurds (he was once a sous-chef at The Fat Duck) teases the guest with that concept and technology, but doesn't ever punch one out of a familiar comfort zone. He introduces and leads one on a deliciously new and inviting journey. This is a Rotterdam highlight. You will be talking about dinner here long after the ferry hits Harwich.

But you are unlikely to head for the ferry port immediately after that sumptuous meal. You will need a room for the night. Consider the architecturally dynamic area around the new market. This particular building is, at first glance, a rather uninteresting hotel that looks more like an office block, but it is stuffed full of contemporary character. There is nothing Zen or minimalist at citizenM. Modern indeed but with those old-fashioned virtues that make any travel lodging bearable, and in the case of citizenM, they will likely encourage you to extend your stay.

The rooms are, it's true, not over-roomy but what they lack in yardage they make up for in charming quirkiness. These are rooms for the computer-savvy with an iPad as the technological hub for TV tuning, light-dimming and blind-rolling. They say in their publicity that they don't offer twin beds, extra beds or cots, but the beds that they do offer are
remarkable for their comfort. Once one prises oneself off the aforementioned mattress the more spacious public spaces will beckon.

Breakfast at citizenM is continental but done lavishly. Juices, hot drinks, cheeses, breads and pastries await and here food is available 24 hours a day. This is a hotel designed with the night-owl and the jet-lagged in mind. There are shelves lined with books. There are sofas on which to curl. There are nooks in which to disappear. In those quieter moments one has to remind oneself that this is truly a hotel and not the home of a well-travelled, fun-loving uncle with a taste for contemporary design!

Rotterdam is special. It has life, vibrancy, individuality and it's not far away. It has culture aplenty with museums and historic buildings. The restaurants are, to the out-of-towner, surprisingly good. And a visit won't break the bank.

Visit Food Lab here

Visit Hotel New York here

Visit citizenM here

Learn more about the Van Nelle factory building here

For more pictures of Rotterdam, follow me here

Learn more about other destinations in The Netherlands here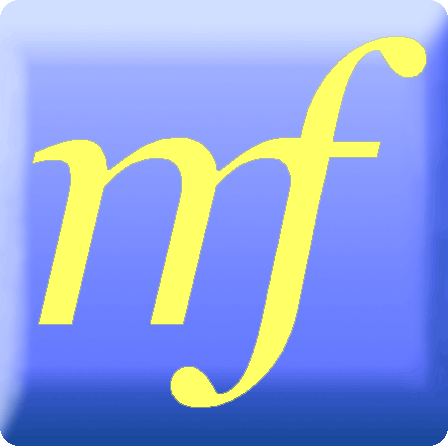 Party-Perfect Bites

It's that time of year again. We entertain in grand fashion. There are crowds of folks to feed and we don't, speaking for myself, have a clue what to do. A nice plate of ham sandwiches will likely impress and perhaps a plate of cheese sandwiches on brown bread for vegetarians so they don't feel short-changed. Catering sorted. But, in truth it's not that simple.

Milli Taylor is a young woman who has already carved out an enviable catering career. She has delighted the
great (and some very great) and the good with her delicious preparations and now she shares a few secrets with a wider audience via the medium of this, her first book.

Party-Perfect Bites, delicious recipes for canapés, finger food and party snacks – to give it the full title – does indeed offer all the mentioned categories of food for company, but it has also given me ideas for starters for regular dinner parties as well as desserts for small gatherings. This book has many culinary facets.

Milli celebrates her Japanese family with a selection of dishes. Okonomiyaki is traditional and comforting. In Japan this savoury pancake is made in large portions by a chef or at a table hot-plate with guests mixing and cooking ingredients themselves. It's a batter that coats cabbage, onion and bacon, with a decorative garnish of the Okonomiyaki sauce (found in supermarkets these days), plus Japanese mayo and bonito flakes. Milli's canapé-size rounds are so addictive that you will likely be driven to make the regular-size to eat alone.

One of the most simple but equally one of the most luxurious recipes here is that for Crushed Yellow Bean Prawns. Milli suggests Shaoxing wine as one of the ingredients but I have tried substituting Japanese sake and that also works, as would dry sherry. This makes 20 canapés but it would also be well received as an exotic starter for a Chinese-themed dinner party. Yes, granted, its more costly than a cube of cheddar and a tinned pineapple chunk, but your guests will love you for your thoughtfulness and you will doubtless be basking in the warm glow of compliments long after the visitors have left you with the washing-up.

Party-Perfect Bites will have you drooling and planning. Milli Taylor has penned a book to inspire. Her recipes are vibrant but accessible for any home cook. This would be a great holiday gift but consider giving it early. That prospective party-giver will thank you.

Party-Perfect Bites
Author: Milli Taylor
Published by: Ryland Peters & Small
Price: £16.99
ISBN-10: 184975568X
ISBN-13: 978-1849755689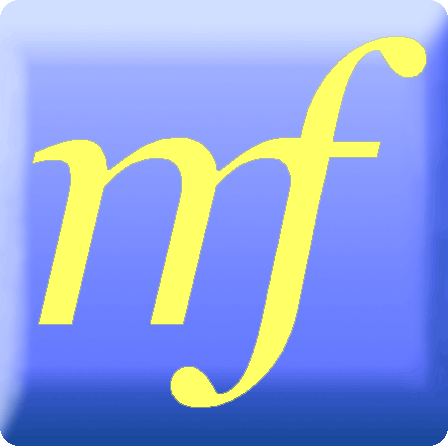 Fresh Spice -
Vibrant Recipes for Bringing Flavour, Depth and Colour to Home Cooking

We in northern Europe have had a long and delicious relationship with spice. We tend to think it's just been this
modern era of the local curry house that has developed our taste for food with spice and colour. But consider those old recipes that predate the high-street Taj Mahal, those that go back further than Dream of Bengal. I apologise if restaurants with those names actually exist, but please find joy in the unexpected plug.

Britain has a battery of recipes that have included nutmeg: no self-respecting rice pud would be without a fresh grating. Saffron has found its way into breads and cakes down the centuries. Cloves are among those warming Christmas spices used in quantity. Yes, culinary exotica has been commonplace.

But Arun Kapil has written a book that marvellously reflects not who we were, but who we have become. His mixed Indian and Yorkshire heritage has allowed him to wander through the traditional spice box without the constraint of maintaining Indian authenticity. He has compiled a raft of recipes that shout 'dinner without borders', dishes that ooze vibrancy and that craved comfort, plates that please and tease.

These recipes are often twists on European favourites and they are easy to accomplish, yet they are stylish. The dishes are, for the most part, economic but offer real impact. They illustrate how we eat, or would like to eat, and they are tempting in every regard.

Arun has chosen dishes that truly mirror his heritage and his continuing story. Yes, his mum and dad have laid the cornerstone of his culinary structure but his wife, Olive, and her homeland, Ireland, have added more. There is unmistakable warmth and simplicity that has elevated this book to the noteworthy. Cookbooks are for people who want to cook. Fresh Spice will spend its time in the kitchen rather than on the coffee table.

It's taken me a while to review this book. It encourages a few hours at the Aga (no, I don't have one but that boast sounds good) rather than just an admiring glance. I have so many must-trys from Fresh Spice that it's almost easier to advise a trip to the bookshop, but a few should be listed as this week's dinners. Coconut Mashed Roots could be part of a posh supper spread or as veg for the family. Potted Pepper Pork will have its place on several of my festive tables this year – as gift jars and as starters chez nous. Cauliflower Cheese with Spiced Mornay Sauce will likely be stolen and shamelessly presented as my own.

Fresh Spice is eclectic, accessible, whimsical and a good solid cookbook. It's not Indian. It's not Irish. It's not British. It's Arun Kapil at his well-seasoned best.

Fresh Spice
Author: Arun Kapil
Published by: Pavilion Books
Price: £25
ISBN-10: 1909108472
ISBN-13: 978-1909108479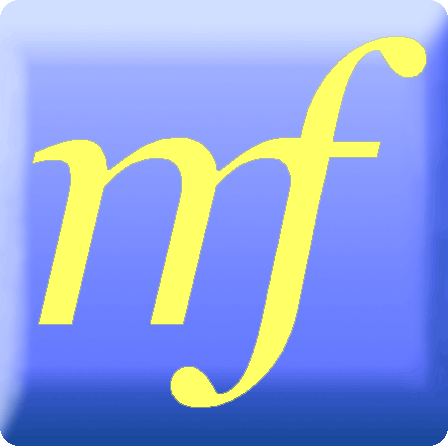 Chocolate at Home –
step-by-step recipes to help you master the art of chocolate

I am biased, it's true. This book was destined to have a good review on two counts. Firstly I adore the author, Will Torrent; and chocolate comes a close second to Will.

Will Torrent has worked with the best – with such culinary worthies as Brian Turner CBE and Gary Rhodes. He is also a consultant for Waitrose and is already known for his cakes and desserts. Chocolate at Home follows his Patisserie at Home and is bound to be equally popular.

I have always found chocolate a temperamental
substance to handle. I have had more bowls of grainy and unappetising melted-yet-solid chocolate than I can wave a Mars Bar at. And while we are on the subject of traditional confections I stand up and confess that I also love those cheap but comforting shop-bought favourites from time to time. But the recipes here provide treats that are decadent, high-end, and addictive, and more than a cut above anything from the corner shop.

My first choice of recipe might be something of a surprise. It's a rice pudding with white chocolate. Yes, I know. You are shouting that white chocolate isn't even real chocolate. Let us consider its characteristics: it melts; it has a delightful mouth-feel; it's sweet, perhaps too sweet for a purist; it's delicious. That ticks enough pertinent boxes to be included in this book.

White Chocolate, Coconut Rice Pudding with Caramelized Mango is memorable and rather smart. Mangoes and coconuts are common, Kaffir lime leaves are available at Asian stores and pudding rice is something you would likely not have eaten since school days. This is about as far from that rice pud as one would want to get. It's rich and exotic and would make a striking end to any Asian meal or even to a regular Sunday lunch.

For those who want a hit of the dark stuff then Salted Caramel Honeycomb & Chocolate Profiteroles will give you just enough to have you begging for more. The profiteroles are made with the regular choux pastry which is easier than you might think to make. The filling is for which to die, containing both honeycomb and canned caramel. The chocolate element is provided by the sauce which is glossy and sophisticated.

The teasing is over. Here is a recipe for Salted Brown Sugar Caramel Truffles that will satisfy even the most dedicated chocoholic. This has a standard truffle method of melting chocolate with hot cream but that muscovado does add an adult flavour. In fact the only difficult parts of this recipe are two of the later steps: 'Chill the truffles in the fridge for about 30 minutes to set firm', and 'transfer the coated truffles to the lined baking sheet to set firm before serving'. The chances of a full complement of truffles reaching the presentation plate are slim.

Chocolate at Home offers a raft of tempting and accessible recipes from a great talent. Will is a master of all things sweet. This would be a great Christmas gift for any chocolate-lover but also an any-time gift for the keen home cook who wants to add to his/her gastronomic battery. I will be hanging on to my copy and using the recipes to produce nibbles for the holidays.

Chocolate at Home
Author: Will Torrent
Published by: Ryland Peters & Small
Price: £19.99
ISBN-10: 1849755736
ISBN-13: 978-1849755733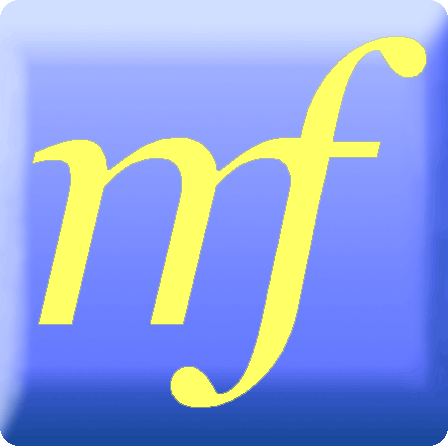 Southern Oregon – sleep and eat in style

The average British tourist heading for the US on vacation will likely have limited horizons. There is the Big Apple with the draw of bright lights and a nice bit of shopping. Stores are full of good-quality goods and they are affordable due to advantageous exchange rates. Florida has long been a magnet for sun-starved Brits and Disney offers stores filled with Micky Mouse ears. California in the opposite corner has similar rodent paraphernalia and has a good reputation for both food and wine.

But the US is a huge country. Surely there must be other locations to stimulate, charm and fuel the globe-trotting traveller? Well, yes, indeed. There is Oregon. I pause here to allow my dear reader to find the Atlas and leaf through to find the double-page spread for North America. Follow the left-hand coast up above San Francisco and there you will find the long sea-fringed state of Oregon.

Southern Oregon is an ideal destination for a two-location trip. One can spend time in San Francisco and enjoy all that unique city has to offer, and then drive up to the 'other Napa' for some rest and relaxation. Portland, in the North of Oregon, could also be a starting point and it's an eclectic and arty town and mostly overlooked.

Southern Oregon has history – all the components of a good old-fashioned Western. Miners, settlers, Indians all play a part in this tapestry. Gold discoveries in the Illinois River valley and the Rogue River valley near Jacksonville in 1852, and the completion of a wagon road connecting California to the south and Douglas County to the north, led to the predictable arrival of new-comers. The name Rogue River apparently began with French fur trappers who called the river La Rivière aux Coquins because they regarded the natives as rogues (coquins). Inevitable conflict between the miners and Native Americans led to war in 1853 which lasted until the final defeat of the indigenous tribes in 1856.

But aside from history, this region has much to offer. There is wine, and therefore numerous wineries to visit. A
comprehensive list can be found here. These are not just factories for making outstanding vintages, but they offer tastings in delightful surroundings, food, space for events as well as relaxing. One could plan a whole trip around wine and food in Southern Oregon. There are artisanal cheese makers , chocolatiers, bakers, and farmers' markets to tempt enthusiastic foodies. For those who prefer a longer, cooler beverage then there are breweries nearby and the Standing Stone Brewing Company will introduce you to some unique innovations along with delicious food.

Medford is a city in Jackson County and the 4th largest metropolitan area in Oregon. The city was named in 1883 by David Loring, civil engineer for the Oregon and California Railroad, after his home of Medford, Massachusetts, and refers to Medford's position on the middle ford of Bear Creek. James Sullivan Howard claimed to have erected the town's first building in January 1884.

There are plenty of sights to see in Medford. It's an ideal location for a base from which to enjoy a Southern Oregon vacation. There is a particularly delightful inn in Ashland which is only a few miles away and an easy journey from the airport for those arriving by plane. The Winchester Inn is a stunner. It is, in fact a collection of original Victorian houses, the main one being a former hospital that was moved from a few streets away. It has been marvellously furnished and decorated by the owners who have contrived to present a hotel that has all the charm of an authentic 19th century home but isn't in any way a mock or a mockery of that ornate era. It's the real thing but with electricity and wifi.

The Winchester Inn is not only a superb lodging but is also known for its food. The chef has flair and a love for local produce, and one doesn't have to stay here to enjoy the dining. There is a popular Christmas event when the owner dresses as Santa and offers gifts to the assembled merry-makers. This is the place to stay even if for only a night or two.


Another unmissable inn but with an entirely different character is The Weasku Inn. This is located a few miles from Medford but in the opposite direction from The Winchester Inn, making this a practical partner for a holiday in this beautiful region. The name at first glance would seem Native American but break it down into syllables and one finds the wit – 'we ask you in'. This B & B comprises the original log cabin which was built in 1924 as a fishing lodge on the banks of the famous Rogue River, and a collection of newer cabins. They are all well-appointed and cosy but with that unmistakable woodsy ambiance – lost in the woods with amenities. Travel and Leisure Magazine named this historic landmark "one of the top 25 Lodges in the United States", and it is mentioned in 1,000 Places to See Before You Die: A Traveller's Life List. There are nice hospitality touches here too – milk and cookies in the evening and a substantial continental breakfast to start your day.

The Weasku Inn has long been a holiday retreat and has hosted the likes of Clark Gable, Carol Lombard, Bing Crosby and Walt Disney. There are pictures of these screen worthies in the main building along with fishing paraphernalia, hunting artefacts, log fire and furniture that echoes a different and gentler era.

Not far from Weasku is the Twisted Cork restaurant. They have a creditable wine cellar and a menu which, at the
time I visited, offered the best flank steak dish I have ever tasted. They have a lunch menu and also a spread of tapas for some trendy bites.

A long-standing local institution is the Jacksonville Inn which is found in a mid-1800s building. Built of locally quarried sandstone with specks of gold still visible in the mortar, this is an historic but living gem. Jacksonville is the first town in America to be named a National Historic Landmark, and Jacksonville has preserved its 19th Century quaintness. The Inn is a restaurant and a B&B and is well worth a visit to eat or to stay. The lunch menu is extensive and the Artisan Blue Cheese Crème Brulée is for which to die!

Southern Oregon might not be your first choice for a holiday and that's a shame. It's a region that will be appreciated by anyone seeking fine food and drink surrounded by majestic scenery. The restaurants are manned (or womanned) by skilled and imaginative chefs and produce is local and fresh. It's quieter than its neighbour, California, but that road less trodden offers delicious surprises.

For more information on Oregon visit here

Follow on Facebook here

Follow on Twitter here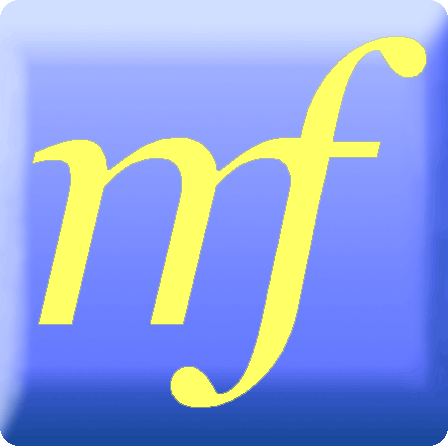 The Markthal - Rotterdam


We are thinking about a pre-Christmas break, a rejuvenating Spring get-away, a Summer city break, and there are the familiar cries of 'Let's go to Rotterdam.' OK, OK, so I am pulling the leg of my dear reader. It's a shame that we don't have Rotterdam as our first thought – and I can't see why.


The Netherlands is easy to get to from the UK and all other European countries. Rotterdam has great transport connections from airports, sea ports and by rail. It is overlooked by travellers who think that Holland only has one city and that's called Amsterdam. That is indeed a fine and iconic town, but Rotterdam is a shining yet undiscovered gem.


But why exactly would one go to Rotterdam? Ask any previous visitor and they will all recommend a trip and likely all give different reasons. It seems to be one of those cities that charms and captivates with quirky good humour. The architecture is a big draw, not only for those who study the subject, but for us mortals who just admire striking, beautiful, historic or contemporary buildings. Rotterdam is compact with great bus and tram networks, so it's simple to visit the 100 year-old Town Hall as well as the Stilt Houses and the new Markthal.


Thankfully most Dutch people speak English but many words are similar, such as 'Market Hall' and 'Markthal'. And, yes, I truly am urging you to visit a market …but a very special example of that genre and one that will make an impression in every regard.



There has been a buzz around Rotterdam for quite a while and I can understand why. This brand-new Markthal is an architectural stunner that will raise a gasp even from folks who don't know the difference between a flying buttress and a Corinthian cantilevered somethingorother. This is a market to rival any of the celebrated markets across Europe. This horseshoe-shaped building makes a statement at night as well as during the day.


The Markthal is easily found in the middle of the lively Laurens district right in the centre of Rotterdam and within walking distance of Blaak station. There is still an outdoors market and that mostly caters for non-food items – everything from big knickers to tablecloths. The new hall is a showcase for local produce as well as far-flung-fare. One can not only buy food to take home and enjoy but one can also eat at the numerous on-site restaurants. One doesn't have to be a fanatical 'foodie' to enjoy the Markthal, but just have an appetite for colour and taste. It's all here and much more than the expected cheese. Yes, there is plenty of it to buy, but also lots more that will hopefully change your expectations of Dutch food. It's eclectic, international (remember, Holland also had colonies) and imaginative.


One can actually live at the Markthal. That might conjure pictures of poor vagrants sleeping under stalls but that couldn't be further from the truth. There are 228 stylish apartments for sale or rent in the arch of the Markthal. Many have views across the market and some even have views down on the market via windows set in the
floors! An apartment here would be the dream of any food writer, chef, gastronomist or glutton.


The Markthal is a showcase for fine Dutch foods, casual restaurants of every ethnic hue, outstanding design that pushes the envelope of the conventional. Perhaps that's the reason that the Markthal will be a magnet for those interested in food and architecture, and those two words are seldom found in the same paragraph. And it's also an ambassador: I don't think that too strong a word. It will be an ambassador for the individuality of the Dutch. It will represent the fun and freedom of this small but vibrant country. It will shout that it's been done well, differently and remarkably.

Visit the Markthal here

For more pictures of Rotterdam, follow me here

Learn more about other destinations in The Netherlands here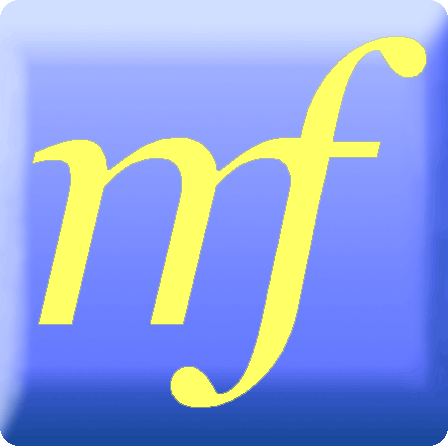 Portland, Oregon – Colourful in every way

The Portland area was originally inhabited by two bands of Upper Chinook Native Am ericans. The Multnomah people settled on and around Sauvie Island, and the Cascades Indians settled along the Columbia Gorge. Oregon and its tribes were first 'discovered' by the expedition of Lewis and Clark in 1805-6.

The site of Portland was known to settlers in the first half of the 1800s as "The Clearing". In 1843, Tennessee pioneer William Overton and Boston lawyer Asa Lovejoy filed a 640 acres (260 ha) land claim that encompassed that area and the nearby waterfront and forest. Portland is located on the Willamette River (that Willamette is pronounced to rhyme with 'damn it', by the way). In 1845 the new town was officially named Portland.

In 1850 the city's population was 821 and, in typical frontier fashion, was predominantly male, consisting of 653 white men, 164 white women and four "free coloured" people. It was already the largest settlement in the Pacific Northwest. On February 8, 1851, the city was officially recognised. It now has a population of around 600,000. Portland was the largest port in the Pacific Northwest for most of the 19th century, until the 1890s, when direct railway routes between the deep-water harbour in Seattle and on eastward was built.

In 1905, Portland was the host to the Lewis and Clark Centennial Exposition. This event proved so popular in promoting the city that it doubled the population in 15 years; and during the dot-com boom of the 1990s Portland saw another increase in population. Opportunities in the graphic design and new Internet companies offered good
jobs and lower housing costs. However, when the city fell victim to the worldwide economic down-turn, the city found itself with a large artistic workforce and fewer jobs. Evidence of that creative pool can still be seen in independent boutiques, artisan foods and the weekend craft market down by the river.

Portland, at least in my opinion, seems to be a cradle for free-thinking entrepreneurs and those with unique ideas and aspirations. It isn't an intimidatingly over-prosperous city but it's warm and welcoming. There are shopping malls aplenty which offer high-end international labels as well as cut-price national brands that might well be of more interest to the tourist with good-value exchange dollars burning a hole in soon-to-be-replaced trouser pockets.

That aforementioned Saturday and Sunday market might present some more individual apparel and gifts; Portland is also home to perhaps the world's biggest bookshop, Powell's, and one can spend a morning browsing its shelves of new and pre-loved treasures.

This is an accessible city. The blocks are said to be half the size of those found in New York, so things are liable to be closer than one might imagine, and probably even walkable. There is a comprehensive network of public transport so there should be no fear of blowing the budget on cabs. Yes, there are plenty of those around, but why not pretend to be a local for a while and buy a pass for buses and trams. The cost is much more appealing than a taxi fare and the routes will take you where, or near where, you want to be.

Plenty of alternative culture here. Striking wall murals, the celebrated Voodoo Doughnuts (as seen on TV, one should say), gardens and museums. Portland seems to have it all and in a relatively small area. On a hot afternoon there can be nothing more mentally rejuvenating than a few hours in the Japanese Garden. There are
all the elements here to give an authentic experience – a tea house, traditional buildings, gently running water as well as iconic trees, plants and a romantic wooden bridge. One finds an oasis of tranquillity in an area of raked gravel and boulders which is designed to enhance contemplation.

The Portland Art Museum offers another kind of quiet. It isn't a huge and overbearing dusty pile but a well-appointed couple of buildings that house small collections of art and objects. There is a particularly good exhibit of Native American artefacts including those of the Northwestern tribes. The beadwork is well worth lingering over. But art isn't confined to museums in Portland. One can find those wall paintings but also bronze statues of animals. One waits for a tram a few yards from a mother bear and her cubs, a couple of deer graze on the crowded sidewalk, and birds perch by a bus stop; and if tattoos are considered art, there are plenty of those, too.

Take a camera to Portland. There are picture-perfect sights everywhere. No, not perhaps amazing sunsets but shots of life in the city. Buildings sporting those iconically American metal fire-escapes, intricately carved stonework, street scenes, food trucks for which Portland is famed …and people. There is diversity here in nationality and income. I have found some US cities to be rather bland, at least the bits that are most frequented by visitors, but Portland, by contrast, has huge personality. It has quirky charm. This is a city for the adventurous and young at heart.


To find images of Portland follow me here

To find out about visiting Portland click here

For more information on Oregon visit here

Follow on Facebook here

Follow on Twitter here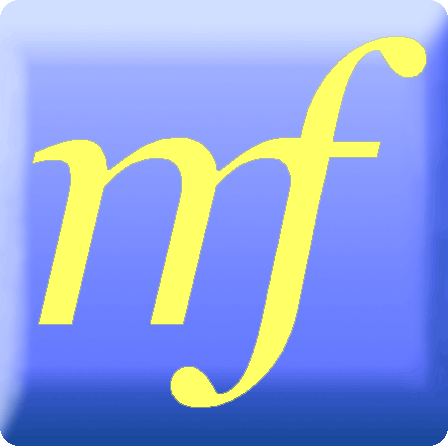 Groningen, The Netherlands – Canals and Comfort

Holland isn't perhaps the first place we think of for a short break. If we do, then it's likely we would consider Amsterdam – but there is more to The Netherlands than that well-publicised city.

What do we want from a Dutch
holiday? Canals and cheese? Well, there are canals in Groningen, which is a town that encapsulates iconic Dutch features in a compact and beautiful package. It's in the far north of The Netherlands but is said to give a flavour of the whole of the country.

But what about that cheese? Yes, there is cheese here but there are also marvellous restaurants and cafés all over the town. A good proportion of the population are students from the universities, so not only can one find good food but those dishes are liable to be at a good price. There are automat food stations dotted around town, but although they offer exceptionally cheap food, they can't be recommended – perhaps these should be reserved for extremely hard-up scholars or brave drunken revellers. Thankfully, there are far more fine-dining options and stunning hotels.



Hotel Prinsenhof
One of The Netherlands' most striking hotels is in Groningen and is a remarkable gem. It is, amazingly, only designated as a 4* hotel but that can only be due to its lack of lift. It warrants 6* in every other regard. The original building was constructed in 1436 (hence the absence of elevator provision) and was owned by the Brethren of the Common Life. In 1569 it became the home of John Knijff, the first Bishop of Groningen. Eventually it became the residence of the Princes of Nassau which is the royal house from where the hotel's name originates.

The building has had many uses and many owners over the decades. It has housed the National Court, a French military hospital, a barracks and the HQ for a broadcaster. The building stood empty for almost seven years but finally opened in August 2012 as the outstanding hotel we see today.

The Prinsenhof Hotel now consists of 7 historic buildings with 34 luxurious rooms and suites, a Grand Café in the former church (retaining its high ceilings and many original features), and restaurant Alacarte. There are still many of the ancient architectural elements that make this a most characterful establishment. It's that combination of historic construction and state-of-the-art modern facilities that makes Prinsenhof such a winner. Attention to detail and the needs of its guests have given the hotel an enviable reputation. Eiderdown quilts, high-end toiletries as well as memorable food put a stay at the Prinsenhof at the top of any Netherlands bucket list.

Prinsenhof Hotel
Martinikerkhof 23
9712 JH Groningen
The Netherlands



Phone: +31-50 -317 6555
Email: hotel@prinsenhof-groningen.nl
Visit Prinsenhof Hotel here



Flinders Café
Flinders Café Noorderplantsoen in Groningen could well be your refreshment stop before, during, or after a leisurely ramble or a bike-ride around this beautiful park. The produce, and most of those enjoying the food, will be local and many of them students. The menu offers Dutch specialities like Mustard Soup as well as international fare. Prices are very reasonable and the ambiance is welcoming and friendly. A great spot for relaxing, refuelling and people-watching.

Flinders has a huge Dutch following, which appreciates its great food, convenient locations and rustic elegance. Well worth a visit.

Flinders Café Groningen Noorderplantsoen -
Cross Singel 1-9712 XN Groningen - tel 050 312 3537

Flinders Café Groningen Schuitendiep -
The Drove 2 / Schuitendiep 54 - tel. 050 7370242

Visit Flinders here


't Feithhuis Restaurant

This fashionable restaurant is conveniently situated in the heart of the town. It is stylish and chic and is open early enough for a late breakfast and late enough for an even later dinner. It's open till 11pm so a great haunt for night birds – and Groningen is blessed with many a venue in which to continue nocturnal adventures. This is, after all, a student city.

Food here matches the interior. It's refined, somewhat whimsical, polished, well presented and memorable. There is an opportunity for al fresco dining in the warmer months, giving 't Feithhuis Restaurant a truly Continental charm. One can enjoy High Tea and feel thoroughly pampered in classic fash ion, and their coffee shop has been voted one of the best in The Netherlands.

Open every day from 10:30 to 23:00

't Feithhuis Restaurant


Martinikerkhof 10,
9712JG Groningen
The Netherlands

Visit 't Feithhuis Restaurant here



Travel to Groningen
Groningen Airport Eelde
Machlaan 14a, 9761 KT Eelde
PO box 50,
9765 ZH Paterswolde
The Netherlands


Phone: +31 (0)50-309 70 70 (Monday - Friday)

Find out more about flights to Groningen here

London Southend Airport Company Limited
Southend Airport
Southend on Sea
Essex
SS2 6YF

General Enquiries
Tel: +44 (0) 1702 538500
Fax: +44 (0) 1702 538501

Email: LSAenquiries@stobartair.com

Car Park Enquiries
Email: LSAparking@stobartair.com

Visit Southend Airport here

For information on visits to The Netherlands visit here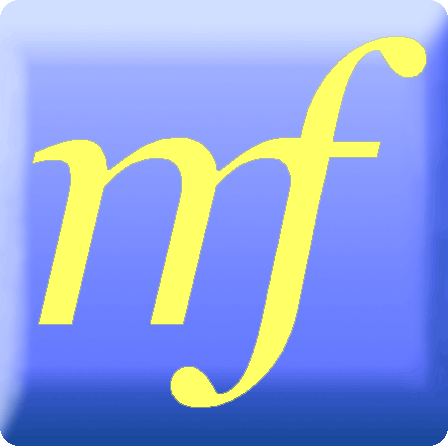 Groningen – Contemporary and Historic

Groningen isn't the first destination in The Netherlands of which one might think. It's invariably Amsterdam that
gets that accolade, and a very fine city it is. But Groningen, in the north of this, one of my favourite countries in Europe, is like an accessible snapshot of all things Dutch. Groningen might be a distance from Amsterdam but it couldn't be easier to get to. There are direct flights from the new Southend Airport, and travel from that portal is an uncrowded joy at the moment.

The first major settlement in Groningen has been traced back to the third century AD. It became the regional centre of power of the northern Netherlands, a semi-independent city-state and member of the German Hanseatic League. This was, as I am sure you will remember from your history books, a commercial and defensive confederation of merchant guilds and their market towns, that controlled trade along the coast of Northern Europe. The most influential period of the city was the end of the 15th century, when the nearby province of Friesland was administered from Groningen.

This vibrant and beautiful town is the main municipality as well as the capital city of the eponymous province in the Netherlands. Yes, that's a mouthful but the stats are, simply, with a population of 190,000 it is the largest city in the north of Holland. These days Groningen is more known for education than trade. It's a university town with 1 in every 5 inhabitants being a student. It houses the University of Groningen and the Hanze University of Applied Sciences.

The imposing Martinitoren (Martini Tower) was built in the 15th century and it still dominates the city at around
100 metres tall. It was the highest building in Europe at the time. The city's independence came to an end when it chose to join forces with the Spanish during the Eighty Years' War in 1594. It later re-joined the Republic of the Seven United Netherlands.

The city did not escape the devastation of World War II in which The Netherlands suffered so much. The main square, Grote Markt, was largely destroyed in April 1945, during the Battle of Groningen. However, the Martinitoren, its church the Goudkantoor, and the city hall remained undamaged. The Germans agreed not to use Martinitoren and the advancing Canadian troops agreed not to shell it, although there was a little collateral damage.

The Tower contains a brick spiral staircase of 260 steps, and the carillon at the top of the tower contains 62 bells. It's considered to be one of the main tourist attractions of Groningen with a view over the city and surrounding area if you can manage all those steps.

Groningen has been described as the "World Cycling City" because nearly 60% of journeys within the city are made by bicycle. As with most Dutch cities, Groningen is well equipped to accommodate all those cyclists. There is the usual large network of cycle paths to enable visitor and local alike to reach the most interesting spots around town. There is a good public transport service and a large pedestrianised precinct in the city centre.


The city centre offers great retail therapy opportunities. This is a university city so along with designer labels one can find more 'eclectic' fashion in markets as well as boutiques. The market square is fringed with bars and restaurants which offer everything from fine dining to fast food. Yes, The Netherlands does have food and it's very good. Don't think just cheese but consider succulent seafood. More here than pancakes so try some local specialities like the Mustard Soup. And then there is fladderak. This is a drink which is named after a tax collector from Groningen. The liqueur is distilled using a secret recipe of the Hooghoudt family, developed at the end of the nineteenth century and it's flavoured with cloves. 'Groninger koek' is the local spiced cake – delicious with a cup of coffee and a nice sit down.

Groningen has a celebrated nightlife as one would expect with such a huge student population. Bars in the centre of town are allowed to stay open 24 hours a day so it's amazing any exams are ever passed. But there is also culture aplenty. The Groningen Museum is considered one of the most striking museums in the Netherlands. It sits on a canal, in fact part of it is actually under water level. It's contemporary and reflects splendidly the arts held within. This is a museum for those who think they don't like museums.

OK, so the kids might take some persuading that a museum will be good for their souls so there is a new and
striking 3D experience at the futuristic and equally noteworthy new Infoversum building in Groningen. They will be offering visual events on dates throughout the year so visit https://www.infoversum.nl to learn more. The cinema facilities here are outstanding.

Groningen is a delightful introduction to Holland. It's a gentle city with plenty to do for visitors of all ages. For those who enjoy an active break there are walks and bike rides. It's a town with a young population so those who are the hardest to please in the group, with perpetual designer-bored expressions, will be distracted by edgy fashion, trendy (is that still a word) shopping and vibrant neighbourhoods. There is lots of more traditional culture for the rest of us.

Groningen Airport Eelde
Machlaan 14a, 9761 KT Eelde
PO box 50,
9765 ZH Paterswolde
The Netherlands


Phone: +31 (0)50-309 70 70 (Monday - Friday)
Find out more about flights to Groningen here


London Southend Airport Company Limited
Southend Airport
Southend on Sea
Essex
SS2 6YF

General Enquiries
Tel: +44 (0) 1702 538500
Fax: +44 (0) 1702 538501
Email: LSAenquiries@stobartair.com

Car Park Enquiries
Email: LSAparking@stobartair.com

Visit Southend Airport here

For information on visits to The Netherlands visit here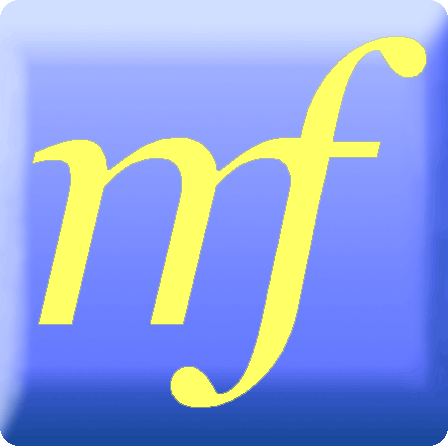 Paramount Afternoon Tea – Centre Point

Centre Point is iconic, at least for
Londoners. It's an imposing concrete and glass office building in central London and just above Tottenham Court Road Underground station. It couldn't be more convenient for those using London's equally iconic transport system.

The area is something of a building sight just now – it's the Crossrail development – but that will be finished, and calm, as much as there ever is, will be restored to this historic corner of London. Historic? Yes, indeed, although there is scant evidence at street level. The site was once occupied by a gallows.

Centre Point was one of the first skyscrapers in London but now there are almost 30 buildings that can claim to be taller. In 1995 it was given a grade II listed building designation for its striking use of the crystalline concrete style that Richard Seifert developed. He is widely recognised for having influenced 1960s and 1970s London architecture, although that isn't universally considered a positive accolade.

Ironically the 380-foot tower stood empty for five years after its completion in 1967 and it's that period for which it is often remembered. It was held as a beacon of capitalism and was even used as a squat. Those days are over and Centre Point is now pristine and welcoming.

In autumn 2008 Paramount was opened at the top of Centre Point. It initially operated as a private members club, but this policy was changed in 2010 to allow Paramount to be accessible to everybody. The three floors include an event space on the 31st floor, bar and restaurant on 32nd, and a 360-degree viewing gallery on the 33rd floor – that's the very summit of the building.

The Shard, the Cheese Grater and the Gherkin are all celebrated
buildings which now dominate the London skyline but, in fact, one gets one of the best views of that impressive vista from Centre Point. It's not only those new structures that one can see: St Paul's Cathedral, Tower Bridge and the British Museum are all visible from one's afternoon tea table at Paramount.

The restaurant has a rather retro-chic interior which matches perfectly the building at large. Plenty of light from the picture windows, dark wood on tables, and a stunning custom-made copper bar create a space that works from breakfast to dinner. I am sure the night city panorama would be outstanding and a photographer's dream.

Head Chef Krzysztof Zachwieja has developed a menu of modern European dishes for lunch and dinner and whimsically presents an afternoon tea to pander to the party person in us. Traditional Afternoon Tea is available for those who want the more usual London experience but the High Spirits Afternoon Tea is an event and will be adored by anyone with a sweet tooth. And don't worry – every table has an amazing view, though you are advised to book in advance.

High Spirits Afternoon Tea is served with pots of tea or coffee for £28 or a Cocktail for £42. The edible goods arrive on the ubiquitous and practical 3-tier stand and a couple of plates. Gaze with admiration at the stand but start with the warm scones with rum-soaked dried fruit. The Cointreau & Orange marmalade continues the tipsy theme that makes its mark on every element here.

Yes, those sweet treats await, but the next course is the savoury. Whisky Oak Smoked Ham with Wholegrain Mustard on Tomato Bread, Gin and Orange Cured Salmon, Lemon Butter on Lemon Bread, Mature Cheddar and Port Jelly on Rye Bread, Bloody Mary on Wholegrain Bread were the array of sandwiches that all contained booze in some guise. All good but the salmon sandwich was outstanding and the use of lemon added so much.

Raspberry Cranachan is a Whisky Crème Fraiche,
Raspberry and Chambord Purée with a topping of crunchy oats – a real nod to Scotland. Porn Star Martini was a triumph of tangy Passion Fruit Bavarois, Lime Shortbread and a Prosecco Cloud which held up even after a wait while we consumed the previous plates. Amaretto Sour was a chocolate 'vase' of Amaretto Tiramisu and Lime Mascarpone. Coffee Bailey's is a Cream Bailey's mousse that reminded me of the Christmas drinks cabinet - Chocolate Mousse, Crunchy Caramel and Coffee Crumble completed this confection. Brandy and Cherry Cola didn't sound too appealing but it really worked. It arrived after we had consumed the rest of the sweets. It's a rich Cherry and Brandy Compote, Cola Jelly, Cola Granita and Sherbet.

The Paramount restaurant at Centre Point should be on the itinerary of every tourist. The High Spirits Afternoon Tea is competitively priced and it's an occasion to sample a twist on the regular afternoon tea, that is a must for any traveller to the UK. Come here and be stunned by London laid out before you.

Opening Hours:
Mon - Wed: 7.00 am –1.30am
Thurs - Fri: 7.00am - 2.30am
Sat: noon - 2.30am
Sun: noon - 10.00pm

Paramount
Centre Point
101-103 New Oxford Street
London
WC1A 1DD

Tel: +44 (0)20 7420 2900
Fax: +44 (0)20 7420 2919

Visit Paramount here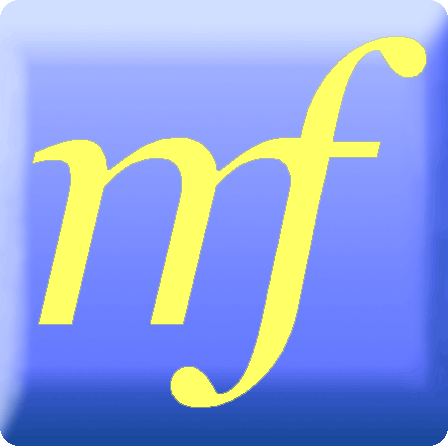 London Southend Airport

I am a West London girl (OK, more accurately, mature woman of a certain age) and therefore ideally positioned
for Heathrow. I have had reasonable travel experiences at Gatwick and Stansted which are equally described as 'London' airports even though the Oyster Card falls short of those marks. But Southend sounded a long way off – I guess because it's on the coast and kinda Eastish.

Journey time from London Liverpool Street Station to Southend Airport is in fact only 53 minutes. That makes it a contender even for those from the Wild West. But there are a couple of considerable bonuses. First, and this is a huge advantage, the railway station is actually at the airport. No, not a 'convenient and friendly' shuttle-bus ride away, but actually at the airport and an honest few yards from arriving or departing planes.

The first train arrives at Southend Airport Railway Station at around 6.30am, with the last train departing at just past 11pm. There is the X30 coach service which runs through the night and taxis are also available. At peak times up to 8 trains an hour from Central London arrive at Southend Airport. Average price for a single (off-peak) ticket is £14.90 - discounts available for rail cards, travel cards and groups.

The second advantage is you won't need parking. Public transport can often be the most economic mode of getting to an airport if you are a lone traveller or if there are only two of you. No fuel to pay and no parking fees incurred. There are, naturally, plenty of parking spaces if that is more convenient for families.

Southend Airport is new and spacious. One can grab a snack, and in future there will be more retail outlets. But it's the lack of crowds that is appealing. It takes only a couple of minutes from the check-in and bag-drop to passport control and security. There was actually no queueing for security on my visit and that was something of a marvel. There seems to be the expectation of increased capacity so one hopes that this outstandingly speedy service will continue, as it makes such a positive difference to the travel experience of Southend Airport visitors. The airlines have a target of 700,000 additional London Southend passengers within three years.

Business and first-class passengers are not
forgotten. There is a private lounge with the expected polished facilities of these retreats: hot drinks, soft drinks, alcohol, snacks and comfy chairs. I suspect that this lounge will be sought less often here than in other international airports due to the lack of crowds, but it's a necessary bolt-hole and appreciated by the discerning flyer.

So the airport is easy to get to and pleasant when one is there; but an airport, however smart, is rarely the destination for a traveller. Where might one be going from Southend Airport? Well, there's a surprisingly comprehensive menu of destinations in Europe and throughout the UK. France, Spain, Italy, Germany, Switzerland and Holland have flights from Southend. All the Flybe-branded routes are operated by Stobart Air (yes, the lorry people) and over £120 million has been invested by the Stobart Group since Southend Airport was acquired in 2008. Aer Lingus also has three daily return services between London Southend and Dublin, where travellers are able to take advantage of transatlantic connections to Boston, Chicago, New York, Orlando, San Francisco and Toronto. To anyone who has had to endure the iffy 'welcome' by US passport and security staff on their home territory, Dublin Airport's own US Preclearance service might offer, at least, a degree of ordinary civility.

Southend Airport might be small but it's perfectly formed, and conveniently located. The flights allow travellers direct access to cities not served by other UK airports. Facilities are new and, at present, not under pressure. It's a model for other airports which might like to strive to offer a better customer experience.

London Southend Airport Company Limited
Southend Airport
Southend on Sea
Essex
SS2 6YF

General Enquiries
Tel: +44 (0) 1702 538500
Fax: +44 (0) 1702 538501
Email: LSAenquiries@stobartair.com

Car Park Enquiries
Email: LSAparking@stobartair.com

Visit Southend Airport here

For information on visits to The Netherlands visit here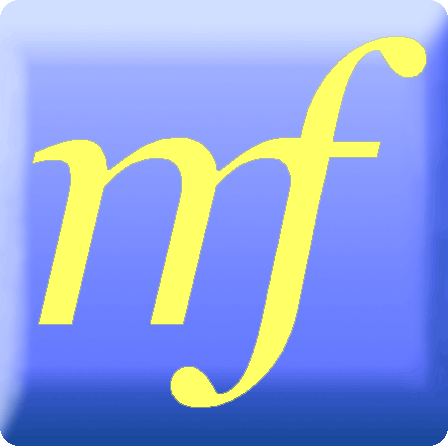 Porky's BBQ at Bankside

I guess the name says it all. BBQ is what Porky's offers, but this is the real thing rather than the chain variety, which has more to do with fast food; the traditional (Memphis) barbecue on which Porky's is modelled is rather on the slow side …like 18 hours slow.

Joy and Simon Brigg were inspired to open Porky's (there are now two restaurants) after road trips around America. They opened the first Porky in Camden and now there is a new restaurant at Bankside, and that's the one we visited for lunch. It's tucked down a side street but easy to find. It's almost opposite Shakespeare's Globe Theatre and just a few yards from the River Thames and the imposing Tate Modern art gallery.

Porky's isn't over-themed. Simon explained that when they moved in there were just the bare walls, which they have chosen to keep as natural brick. This gave the team a blank canvas on which to work. The design is simple and open, with an impressive bar at the entrance – the chunky railway sleepers add character and rustic charm. There are graphics that give a nod to the US and the music fits the style. But there is nothing
OTT. The illuminated pig is whimsical but the food is serious.

BBQ Wings in a rich and tangy BBQ sauce was my starter and it hinted at the copious plates that awaited. My advice would be: prepare to tuck the napkin under your chin (note to smart office workers in those crisp light-blue shirts) and don't have breakfast before you come to lunch …in fact don't have breakfast or lunch before coming to dinner. Yes, large portions, but thankfully large portions of rather good-quality meat.

It's not only meat on the menu though. My companion enjoyed some hearty crab cakes, and there were cheesy corn hush puppies on offer but I am saving those for the next visit. Porky's is just the kind of casual restaurant that demands a second visit. One will notice dishes served on other tables and will pencil in a try of those on one's return.

My main was the 18-hour smoked pulled pork. The whopping serving of shredded meat was presented with a slightly sweet brioche bun. The pork still retained its natural flavour although the diner has the option of adding the table sauces - BBQ or a vinegar mop which was tart and, to my mind, an ideal condiment.

My companion ordered the Memphis Ribs and Tips with BBQ sauce, for which Porky's has become justifiably celebrated. Now, dear peckish reader, these are not the ribs with which you are likely familiar. These are substantial and meaty. My usually-hollow-legged fellow diner was unable to finish his plate even though he pronounced that these were the most remarkable ribs he had ever tried, on either side of the Pond.


The striking bar that you doubtless noticed on your way in offers a good selection of Porky's bespoke cocktails as well as American beers and spirits. If you don't fancy any of the drink menu suggestions then the bar master will fix you a classic cocktail. There is also root beer to which I am addicted, although I admit that it's something of an acquired taste. Porky's Iced Tea does indeed contain tea …and lots of alcohol, so don't order this for your Aunty Lil who is dying for a cuppa.

Porky's Bankside offers great food and lots of it. The ambiance is casual. The location is iconic. In short Porky's ticks boxes for quality, for fun and for friendly. I will return to graze anew and I might try a burger next time …with just a little pile of pulled pork on top.

Porky's BBQ Bankside
18 New Globe Walk
Bankside
London
SE1 9DR

Phone: 020 8127 5120
Email: bankside@porkys.co.uk

Visit Porky's here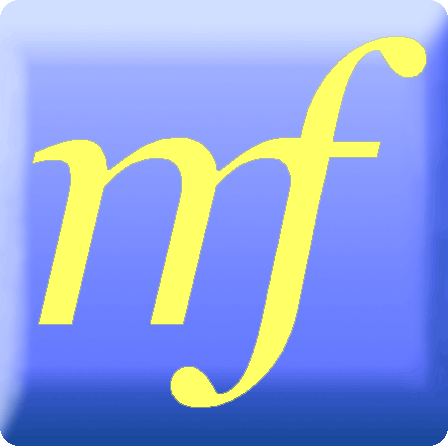 One Canada Square for Saturday Brunch

Let's be honest: most of us love the adrenalin-inducing frantic
pace of London life. We are perhaps lucky if we can grab a plastic sandwich for lunch, and dinner can often be something of a rush or a take-away. But there is always the weekend.

Brunch can be a special time. A quiet time partnered with delicious food. An occasion to meet friends who have that same hectic life profile. It's a few hours when we don't need to hurry. Yes, Brunch ticks so many boxes of relaxed conviviality.

One Canada Square restaurant is a newly-found gem for this writer. I recently enjoyed lunch so much that I wanted to visit for brunch. It's a small restaurant but beautifully appointed with Art Deco hints, green Guatemalan marble, dark wood and classic service. Saturday brunch has casually dressed guests rather than the flock of be-suited business diners who populate it on weekdays. The ambiance is relaxed but the attention to detail is still evident.

Brunch offers the best of both breakfast and lunch, and One Canada Square invites you between 9am and 5pm every Saturday. If you arrive around 1pm you will likely be welcomed by a pianist tickling the ivories (it's not really ivory, my dear ecologically-aware reader) of a white baby-grand piano. This is old-fashioned charm even though the music is a mixture of contemporary and high-brow pieces, and perhaps some snatches from the musicals, too.

The menu is extensive and offers two selections.
There is the Full Brunch menu or the Bottomless Brunch menu, which is slightly shorter but gives the appealing advantage of an endless supply of fizz or Bloody Marys.

I do think that a good egg dish is important at any self-respecting brunch. It's the very eggy definition of that multi-faceted meal. Eggs Benedict is ubiquitous and for very good reason. They do a classic Eggs Benni here with a runny yolk that bathes the ham and is seasoned by the Hollandaise Sauce. There is a luxurious version that sounds divine – Soft-shell Crab Benedict with jalapeno hollandaise. There is also, amongst many other items, an 'OCS Breakfast' that sounds as if it could be the brekkie of choice for strapping rugby players - fried duck egg, crisp pancetta, chorizo, morcilla (a kind of black pudding), hash browns, and an English muffin.

There are salads for those with less capacity than hefty sportsmen. The Heritage Tomato Salad with Feta was fresh and flavourful and a riot of colours. Those little fruits (yes, a tom is a fruit) range from the savoury to the sweet, the flesh from meaty to melting. It's only tomatoes but simple can sometimes be outstanding.

The menu changes often to reflect the best of produce but my Saturday offered Crab Tagliatelle and it was outstanding. There was a decent amount of seafood, a good-sized portion of pasta and plenty of flavour. There are also steaks, burgers and chicken as well as vegetarian options.


If space allows, a dessert will be in order. Bitter chocolate delice with salted caramel and burnt orange ice cream is a sweet triumph. The delice was rich and dark and the caramel a delightful garnish (they should serve this by the pot-full). But the star was the ice cream!

Canada Square, the location, that is, sparkles with glass and metal – a striking city landscape. But this cosy restaurant found in the corner of the foyer of One Canada Square, the building, is a stylish step back in time, and a very welcome one.

One Canada Square
Canary Wharf
London E14 5AB

Reservations: 020 7559 5199
Email: info@onecanadasquarerestaurant.com

Visit One Canada Square Restaurant here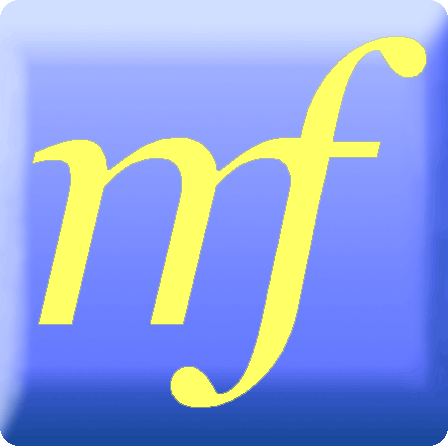 10 Favourite things to do in St Kitts


This is a stunning little island that offers so much. There are hot golden beaches, cool and tranquil rain forests, history, food, adventure and entertainment.

It's an ideal Caribbean location for those with children. It's safe, with a relaxed pace of life. Some folks like days filled with activities and others want to occupy themselves with tanning. St Kitts has many facets.




1. Stay in a hotel on the beach
The Marriott has a perfect location, and it is indeed on a beach lapped by Atlantic waves. There is a huge free-form pool and a flock of sun beds both by that pool and on the sand. It's a one-stop resort for guests who are content to enjoy the sun, frequent the hotel restaurants (the Italian one, La Cuchina, is outstanding) and have a few hours in the cool of the casino.

http://www.marriott.com/hotels/travel/skbrb-st-kitts-marriott-resort-and-the-royal-beach-casino/




2. Visit the Rainforest
One might assume that a trek to the Amazon would be in order, if you want to visit a real tropical jungle. But St Kitts has its own and it's even expanding. O'Neil Tours offers guided walks of various lengths with a guide (perhaps Mr. O'Neil himself) who will give an enchanting insight into the flora and fauna of these unspoilt forests. There are medicinal leaves, fruits, monkeys, streams and exotic plants aplenty.

Phone: +1 869.465.3107




3. Visit Wingfield Estate
Hire a car for a day and do a circuit of the island. St. Kitts is about 168 sq km (65 sq mi) and approximately 29 km (18 mi) long. There are lots of small villages around the coast as well as historic sites, churches, bars and stunning views.

St Kitts became celebrated initially for the cultivation of tobacco and then for the production of sugarcane. On your drive around you will find The Wingfield Estate, which offers a glimpse of life on a historic sugar plantation. One can still see architectural features; there's lots of information on sugar refining and even rum distilling. The amateur engineers in the party will be in their element.

http://www.caribellebatikstkitts.com/wingfield.asp




4. Caribelle Batik
While the boys are musing on ancient stills and aqueducts the girls might like to learn about batik. This is a printing process that involves the often intricate application of wax to fabric and the use of various coloured dyes to produce beautiful and vibrant fabrics. The shop will tempt with shelves of multi-coloured cotton.

http://www.caribellebatikstkitts.com/




5. Lunch at El Fredo's
This simple and rustic restaurant should be on the St Kitts bucket list of any serious food lover. It's owned and run by Ken and Jasmine, who have been feeding both regulars and tourists for several years and they have garnered rave reviews. Jasmine is the chef and she had developed a menu that showcases local dishes from local ingredients. The conch is particularly good here.

https://www.facebook.com/ElFredosRestaurantandBar




6. Enjoy the Caribbean Coast
That sea is just as blue in real life as it is on postcards. One can walk from the Atlantic to the Caribbean in a matter of minutes: St Kitts is an island shaped like a paddle and it's only a short trot across the handle to find the other water mass. The Caribbean is usually calmer than the Atlantic. One can enjoy truly warm water and perhaps go snorkelling or sailing. Cockleshell Beach might be a short drive from your hotel but this small strand can be your corner of paradise.




7. Enjoy a cocktail at Salt Plage
Visit Salt Plage, which is newly opened in Whitehouse Bay. The latest addition to Christophe Harbour offers a stunning bar from which to watch the setting sun. It's sophisticated and stylish and offers the signature Salt Pond Jumbie. This is destined to be a must-be-seen-at jet-setters' watering hole.

http://www.christopheharbour.com/blog/view/caribbeans-newest-beach-bar-salt-plage-set-to-open



8. Visit the capital of Basseterre
This is the main town but it isn't overly touristic. One can enjoy a refreshing young coconut – drink the water and then scoop the delicious jelly flesh. Buy a pineapple – cut while you wait. Find a spot in the shade and admire the immaculately turned-out children in their crisp school uniforms. Take pictures of unique architecture.




9. Cooking class at Nirvana Fairview
A lasting souvenir of your St Kitts visit could be a recipe or two to take home. The Nirvana Fairview Estate offers cooking classes that will enable you to create a Caribbean feast. The grounds are filled with exotic fruit trees and plants so you can see where some ingredients are grown. They can also provide a celebrated afternoon tea to be enjoyed along with a dip in their own pool.

http://www.nirvanafairview.com/

10. High-wire adventure
If you are the sort that craves thrills then you will want to go zip lining. I am not overly courageous and I am a woman of a certain age but after two 'flights' I was addicted. For the untutored, this is a ride hooked to a cable. One flies above the rainforest canopy at great speed and with a sense of freedom. This is a must-do and will compensate the adolescents for behaving so well at lunch.

http://www.skysafaristkitts.com/aboutus.html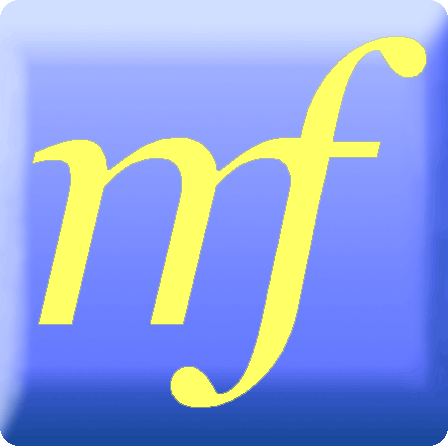 La Mancha – Chiswick

The name La Mancha will be familiar to all in West London and many from further afield. It was a veritable culinary institution in Putney but it's found a new home, and to my mind a better one.

La Mancha is, in fact, a history-rich region of central Spain, south of
Madrid. Don Quixote was a quintessential Man of La Mancha, who travelled with his donkey-riding side-kick, Sancho Panza. Don Quixote was also a man of ideals and dreams and he is commemorated on the walls of the restaurant.

This is a smaller venue than the Putney original but it's perfectly formed, more contemporary and with the advantage of a nice bit of al fresco space. One can sit, on those balmy evenings, and people-watch. Plenty of room inside though, and also a private dining room with its own bar, for functions and celebrations.

Chiswick has been recognised as a dining destination for decades. Yes, there are plenty of chain options but also lots of smart independent restaurants such as La Mancha, which is an easy fit with the neighbourhood and discerning locals.

It's a testament to La Mancha that it seems to have carried its Putney customers with it. We noticed that those
in the know had followed the restaurant and there seem to be new regulars too. There is plenty of choice along the high street but La Mancha has already made its mark.

The restaurant sports an awning which advertises Tapas and Cava. The menu offers classics but the specials are for which to die. We started with Rebanata De Pan Con Tomate which is grilled bread, chopped fresh tomatoes, garlic and olive oil. Quantity along with quality seems to be the rule here. This simple preparation is perfect with either a glass of red (lots of choice of wines by the glass) or the iconic Cava, an under-rated fizz that I adore.

Berejenas Fritas - crispy aubergines with honey and Romesco sauce - must surely be a signature dish. I remember this from Putney. These crunchy discs are as light as a feather and addictive. Don't order just one of these for the table: I promise that will never be enough. A plate would do for just two greedy diners. That's a reflection of its moreish quality rather than size of portions, which are famously generous. That extra order will reduce the likelihood of unseemly fisticuffs.

Croquetas De Atun Y Pimientos are tuna and red pepper croquettes. One has to indulge in traditional croquettes when visiting a tapas restaurant. They have a crunchy exterior containing a creamy savoury filling and they are deep-fried. That seems to tick all the boxes. There are four croquettes per order.

Carrillera Estofada, Guisantes Y Patata Dauphinoise were on the specials list which is always worth a look. They were a substantial portion of slow-cooked Iberian beef cheeks served with Dauphinoise potatoes and peas. The meat was melting and flavourful with a rich gravy. The peas were a sweet garnish but those potatoes were the best of that genre I have ever had. New Head Chef Kike Moledo is already proving his worth.

Born in Galicia, Northwest Spain, Kike spent his childhood spare time helping in the kitchen at his grandmother's
restaurant. That's where he came to love food and cooking. Galicia has great produce from both land and sea so the lad would have been exposed to the best. Salvatore Cricchio, owner of La Mancha, says "I am delighted to have Kike on board as part of our team. His expertise in Spanish cuisine comes from his passion for cooking and dedication to learning new recipes."

La Mancha is a casual restaurant with a refined accent. The dishes are first class and substantial, there are classics and innovation. The staff are friendly and attentive. The prices are better than reasonable and allow for return visits. It's a restaurant at which one would like to be a regular. There can be no better recommendation. I'll be reserving my table – the one in the corner by the window.

La Mancha
142 Chiswick High Road
Chiswick
London W4 1PU

Phone: 020 8994 6816
Email: tapas@lamancha.co.uk
Opening Hours: 12:00 - 22:30 every day

Visit La Mancha here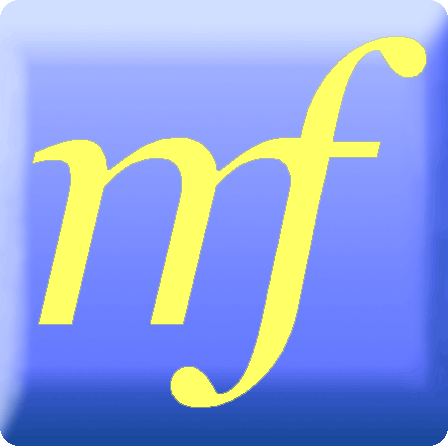 One Canada Square Restaurant

Summer in London is a fleeting affair but we make the best of it. We seek sun traps, an impressive view, and
even a vantage point from which to watch our boys being knocked out of Wimbledon or, less frequently, the World Cup. We also need feeding and we want to do that in style. One Canada Square and its environs ticks boxes with grassy areas, perhaps a large TV screen, and a rather fine restaurant.

Canary Wharf is located on the former site of West India Docks on the Isle of Dogs. In Medieval times it was called Stepney Marsh and in the 13th Century was drained to create pastures for cattle and fields for fresh produce. The name Isle of Dogs is thought to have been adopted because there were royal kennels in the area. In the 1690s a dock was built at Rotherhithe. This location worked so well that further docks were constructed in the same area, including West India Dock and St Katherine Dock.

From 1802 the docks were considered some of the busiest in the world. By the 1930s the Port of London carried 35 million tons of cargo, worth approximately £700m. 100,000 dockers and associated workers were employed by the Port of London Authority, but the Second World War caused great devastation. It is estimated that the Germans dropped around 2,500 bombs over the docks and destroyed many of them, as well as the homes of the aforementioned dockers.

During the 1960s the port began to decline, leading to all the docks being closed by 1981. Many of us of a certain age will remember the dockers' strikes as the introduction of containers and technology made their skills obsolete.
Canary Wharf itself takes its name from berth No. 32 of the Import Dock. This was built in 1936 for Fruit Lines Ltd, a subsidiary of the celebrated Fred Olsen Lines, for the thriving Mediterranean and Canary Islands fruit trade. It was their suggestion that the quay and warehouse were given the new name of Canary Wharf.

London Docklands Development Corporation was created in 1981 and granted the Isle of Dogs Enterprise Zone status in 1982. Construction of the Canary Wharf complex began in 1988, the first buildings being completed in 1991 including One Canada Square (usually but incorrectly called Canary Wharf due to its location). It was the UK's tallest building from 1990 to 2010. Its 50 storeys still dominate the area but it was overtaken by The Shard which was completed in 2012 with more than 70 floors.

One Canada Square is primarily used for offices and is not open to the public. But the visitor will likely be more
interested in the shops and restaurants at the base. The lobby is striking and rich, with lavish use made of both Italian and Guatemalan marble, and One Canada Square Restaurant continues that theme.
Diners enter the restaurant through the bar area. High stools and cut glass combine to offer an ambiance of retro calm. This isn't a spot to down 6 pints and a pack of pork scratchings. Linger over a shaken martini and transport yourself to Manhattan for half an hour.

Those businessmen who grace the towering office space above are blessed. One Canada Square Restaurant oozes accessible charm. I would perhaps describe it as Art Deco with contemporary accents. That classy ethos continues at the table which offers traditional presentation of dishes as well as traditional polished service. Perhaps 'traditional' diminishes the description as such service is becoming rare. Unobtrusive yet attentive is a balance seldom aimed for and less often achieved.

It's not the longest menu in East London but is no worse for that. It tempts with classics interwoven with contemporary innovation. Steak Tartare served with a hen's egg yolk was pronounced excellent by my discerning guest, the renowned Italian food writer and celebrity chef Valentina Harris. She is a lady who recognises quality. I chose Cornish Fish Soup with rouille and croutons. The soup was a delight although the rouille was not what I expected. Rouille is usually a sauce made of olive oil with breadcrumbs, garlic, saffron and chili peppers. The version here is a light lemon mayo.

My guest ordered Scallop and Shrimp Burger with kimchee and chips for her main course. A great success with a
mild interpretation of the famous Korean pickled vegetables. I opted for One Canada Square Pie which is a hearty offering, the filling of which changes daily. Call me old-fashioned if you like but a good pie is a culinary masterpiece and we do pies very well on these islands. My beefy preparation was well seasoned with a good quantity of tender and flavourful meat. The side dishes of creamed spinach and mashed potatoes matched perfectly. A simple main meal but it hit the epicurean spot.

Salted Caramel Popcorn Ice Cream along with a pot of hot chocolate sauce was my dessert although, truth to tell, I was already at bursting point. I allowed my guest to sacrifice herself for my art at the altar of the Banoffee-Bocker Glory. It's a decadent dessert to bring out the inner child in even the most sophisticated diner. A tall glass filled with the expected banoffee ingredients finished off the meal and my guest in fine fashion.

One Canada Square Restaurant has style. Its setting is 21st Century London but it gives a nod to Milan or Madrid and a gentler era.

One Canada Square
Canary Wharf
London E14 5AB

Reservations: 020 7559 5199
Email: info@onecanadasquarerestaurant.com

Visit One Canada Square Restaurant here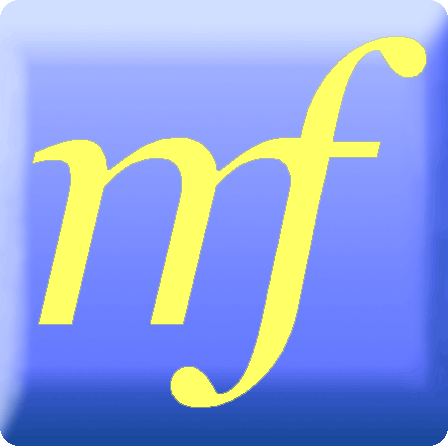 St Kitts – History and Tranquillity

I am no expert on the Caribbean. Truth to tell, this was my first visit to the islands. Friends had described their vacations to some other Caribbean islands with enthusiasm, but those things over which they so passionately enthused kinda left me thinking that I might stay home! Perhaps it's an age thing. I wanted a holiday filled with calm and beauty, but punctuated with a reggae opportunity at a distance from my bedroom window, and perhaps just a hint of adventure – enough to give a thrill but not enough to increase the cost of the holiday insurance policy. I found St Kitts.

St Kitts isn't over-developed by tourism. It retains many original features, to use estate agent 'speak'. It's a lush island made up of three groups of volcanic peaks, rainforest and a peninsula where sits the popular Marriott Hotel and its associated fine beach. It offers vacationers a high standard of both accommodation and food just yards from that sun-kissed strand. It's on the Atlantic coast but any self-respecting tourist will want to also boast that they have toasted their toes on a beach that is lapped by more gentle Caribbean waves, and that other water mass is just a short walk away.

This island has a long and colourful history which
began with the second voyage of Christopher Columbus in 1493. He spotted the island but sailed on past. The island is thought to be named after either that navigator or the patron saint of travellers, St. Christopher – Kitt is a diminutive of the name Christopher. Englishman Thomas Warner arrived with fourteen other settlers in 1624 to found the first English colony in the Caribbean. The island was already inhabited by Arawaks and Caribs.

A couple of years after the establishment of the English settlement, Pierre Belain d'Esnambue landed with a small group of French settlers. He had the support of Cardinal Richelieu to establish French colonies in the Caribbean, and the cardinal became a shareholder in the Compagnie de Saint-Christophe. The new arrivals evidently changed the dynamic between colonists and the indigenous population: a massacre ensued which wiped out the original inhabitants.

The Europeans had the island to themselves but continued, in true Anglo-French fashion, to war against each other. St. Kitts has a UN World Heritage Site designation for Brimstone Hill Fortress & National Park, for those who are interested in battles. The Treaty of Utrecht of 1713 ceded the entire island of St Kitts to Great Britain and in 1727 Basseterre became the island's capital.


The colonists developed initially tobacco and later sugar plantations and brought African slaves to work the land. St Kitts soon became a leader in sugar production in the Caribbean. In 2005, due to falling profits, the Government closed both the cane fields and the sugar factory. The commercial industry has ceased but sugar cane can still be found growing in un-tended fields.

Wingfield Estate offers visitors a chance to take just a glimpse back in time to see how a plantation worked. It was populated by owners and slaves but those workers not only cut the cane but had skills in the blacksmiths shop as well as the rum distillery. The first owner was Sam Jefferson and that name might sound somewhat familiar. He was the grandfather several times removed of Thomas Jefferson, who was the third president of the U.S.A. By 1775 the American Revolution was being fought and there were 68 sugar plantations on St. Kitts, which equates to one for every square mile.

The Wingfield estate followed the trends of the day and first grew tobacco and indigo which gave the blue dye for clothes. The present owner says that tobacco still grows whenever the ground is disturbed. Sugar and rum were the next to be produced and that continued here till 1924. The aqueduct and buildings can still be seen, although the estate now boasts the lighter industry of batik printing. The great plantation houses of Golden Lemon and Rawlins might open in years to come but Ottley's is now a luxury hotel which caters for discerning independent guests.

St Kitts has more than a quarter of its land devoted to a National Park with a rainforest that is increasing in size. One can walk in the cool quiet of lush vegetation with just the sound of a stream to add to the sense of uninterrupted tranquillity. Vervet monkeys will likely be your only companions. For those with a yen for that aforementioned hint of adventure then there is zip lining. For the untutored, that's a few minutes of sliding down a cable with, mercifully, a harness between you and the forest canopy. I would counsel taking a couple of rides as you will likely have your eyes closed for the first one. It's an exhilarating and fun experience that I can highly recommend and the nearest thing to flying possible without baggage restrictions or need for lipstick in a clear plastic bag. The in-flight movie is in HD and 3D.


This small but marvellously appointed island is, as yet, relatively unspoilt. It presents the visitor with calm and quiet. It has those vibrant reggae bars but they are not obtrusive. The beaches are stunning and the rainforest should not be missed. One can find good food everywhere, and a rum punch will never be far away. It's an island that still retains visible history and charm in a beautiful setting. St Kitts offers something for everyone so take your dancing shoes, hiking boots and flippers, and enjoy some refined adventure.

The Marriott Hotel St Kitts

The Wingfield Estate

St Kitts Tourist Board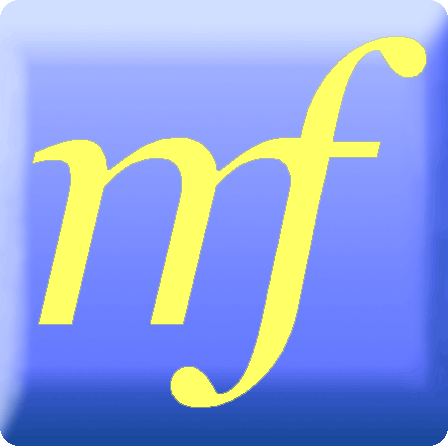 The Phoenicia Hotel in Malta
What do we look for in a vacation? Some pampering – that probably isn't like home. Sun is good – that's different
from home. Food – you won't be doing the cooking as it's not home. Language – mostly the same as home would be nice. That adds up to the Phoenicia Hotel in Malta. Luxury, weather, ease of communication, and then there are memorable meals.

You can learn more about the delightful food at this 5-star hotel here. Suffice it to say – the choice of food is wide, the quality is unbeatable and the quantity is striking.

The hotel towers over the old town of Valetta. It's imposing, confident and solid. It was commissioned by Lord and Lady Strickland and designed by architect A.M.B. Binnie. They wanted to build a hotel of distinction as would befit its location just outside Valletta's Porta Reale. Building started in 1939 - just in time for the Second World War!

During those long years of conflict the construction was halted and the part-finished hotel was used by RAF personnel for R and R. The left wing of the hotel near what is now the Pegasus Brasserie was hit by bombs, as was so much of this island – it was actually awarded its own medal for bravery. Alec Guinness, eventually Sir Alec Guinness, and Jeffrey Hunter were here when they were filming "The Malta Story" in October 1952. It's a record of the hardships of the war years, the heroism of the islanders and servicemen, and the reasons the island
deserved its George Cross medal.

The Phoenicia Hotel was finally opened for regular guests in 1947 by Lady Margaret Strickland and Lord Francis Campbell, then Sir Francis, Governor of Malta. This was destined to become an icon of hospitality and provide facilities and services equal to that found in any mainland-European city.

In November 1949, Princess Elizabeth, later Queen Elizabeth II, and Prince Philip stayed in Malta. They visited the hotel on several occasions and danced in the Grand Ballroom. The royal association continued, as in November 2005, during HM Queen Elizabeth's state visit to the island, the hotel was chosen as the venue for an official reception hosted by the Queen. The Phoenicia has welcomed many other distinguished guests over the last decades. The hotel also played important roles in historical events on the island. Celebrations marking the independence in September 1964 were held mainly at the Phoenicia.

In August 1966 Charles Forte, chairman of Trust House Forte, purchased the Phoenicia. It was he who undertook a major programme of refurbishment at the hotel which was now a couple of decades old. These works took two years between 1968 and 1970. One of the major changes was roofing over the internal courtyard, which is now the beautiful Palm Court Lounge. In 1990 another refurbishment was initiated and that lasted three years. This upgraded public areas and bedrooms and added another floor. The hotel now offers 136 rooms and suites.

A well-intentioned refurbishment programme has been the kiss of death to many a good hotel, but the Phoenicia
has balanced modern convenience with tradition. The public spaces still have the air of the 1930s but are light and luxurious. The bedrooms offer Art Deco furnishings along with flat-screen TVs. The hotel exudes a mellow charm that is impossible to find in new builds.

The Phoenicia remains a classic grand hotel but it boasts such conveniences as Wi-Fi, and it also has its popular pool – the Phoenicia was the first hotel in Malta to have a swimming pool. One doesn't have to venture far to find culture: the hotel owns and displays the largest private collection of Edward Caruana Dingli paintings. One can view the permanent exhibition on the ground floor; he is considered to be one of Malta's most significant portrait painters.

The hotel is set in 7.5 acres of mature gardens. There are corners for tranquil contemplation, for some comforting shade and for watching vegetables grow. The Phoenicia has a celebrated Kitchen Garden that will likely provide dinner later. Malta throngs with activity but these grounds provide an oasis away from the buzz of modern life, and just a step away from historic city gates. The Phoenicia Hotel is timeless.

Phoenicia Hotel
The Mall
Floriana – FRN1478
Malta

Tel: (+356) 21 225 241
Fax: (+356) 21 235 254
UK freephone number: 0800 8620025
Email: info@phoeniciamalta.com
Reservations Department
Tel: (+356) 2291 1023
Fax: (+356) 2125 0461
Email: res@phoeniciamalta.com

Visit The Phoenicia Hotel here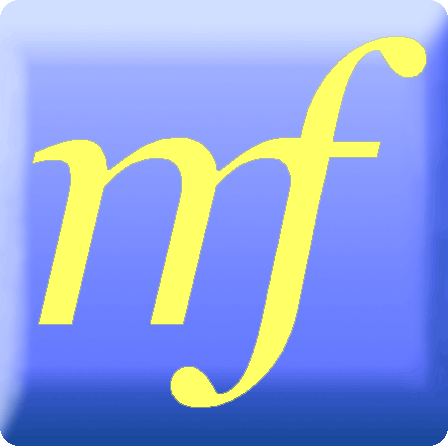 Cheval Harrington Court – Apartment Hotel



It's summer in London! Sure, the weather might be unpredictable but there will be the guarantee of a throng of visitors who are looking for a diverse menu of accommodation options. From 4th June 2014 there is a well-appointed addition to those choices.


Cheval Harrington Court is a residential hotel or an aparthotel or a boutique hotel that feels like home …if your home happens to be luxurious, that is. Its location is unbeatable. Fleets of red London buses are just yards away and some apartments even have views of South Kensington station, or at least the Underground sign above the tube entrance. Some hotels boast 'within walking distance' of an Underground station, and for once, that statement is true. I would suggest it's no more than a 2 minute stroll.


Cheval Residences recently opened another aparthotel at Tower Hill. I was struck by its quality and thoughtful design so I was expecting something similar at Cheval Harrington Court. I am beginning to see the company ethos. It seems to be about providing a real alternative to high-end hotels and offering something rather unique to those who want to stay for an extended period. Their guests expect the best and Cheval is providing a polished product.



Yes, there are differences between these two aparthotels but there is a theme and it's London. One obviously has the view from the sitting room window, and in the case of Harrington Court that could be of the upper part of the Natural History Museum which is only a couple of blocks away. The pictures on the walls of the public spaces are iconic black-and-white shots of the 'Swinging Sixties'. There is kitchen linen sporting images of the London skyline. The globe-trotting traveller will never wake and wonder if he is in Brussels.


Our apartment was just like a regular flat. We had the impression that this truly could be a real home. The furniture was attractive and well-proportioned. The kitchen was for which to die. The bathrooms, for we had a 2-bed apartment with a brace of washing facilities, were contemporary and gleaming. Yes, it was as if we were just moving in and the only things left on the back of the van were books that one would likely never need, and those chachkies that collect dust: Auntie Win's luminous green Art Deco vase and the half-dead potted palm, for instance. This is home, but improved.



This building has been artfully transformed into a stylish collection of 33 short-let and 17 extended-stay serviced apartments (three-month minimum stay). The contemporary rooms still retain the Victorian-style sash-windows although guests will appreciate the air-conditioning. There is the necessary free Wi-Fi access, along with complimentary daily newspapers, flat-screen TV and access to music in every room.


This is a real apartment with a kitchen and one is able to cook …or more likely plate-up a take-away. Guests are welcomed with a tray of practical nibbles, both savoury and sweet, tea and coffee and fruit, along with muesli for breakfast the following day. There is a 24-hour concierge available to assist guests with everything from laundry to restaurant table booking. There is a Monday-to-Friday daily maid service, twice-weekly bed linen and thrice-weekly towel change, as well as access to a local gym on Harrington Road. In short there is everything a hotel might offer but with the addition of freedom.


South Kensington is an ideal spot for a family holiday base. There is so much to do and it's all within a short distance. There is the aforementioned Natural History Museum which is famed for both its architecture and its exhibits. There is the Science Museum for the boys and the celebrated Victoria and Albert Museum (the V&A) which has an outstanding collection of textiles and clothes – that might be the preferred destination for the ladies in the party.



The neighbourhood offers many dining opportunities and there will be something for every taste. One can indulge in Lebanese grilled meats, European classics or just relax and enjoy some of London's café culture. Legendary hotels are within easy reach and they offer traditional afternoon tea.


If retail is what relaxes then Harrods is not far away. Designer shops abound as well as the usual high-street chains. There are theatres for which London is famed and river cruises that will give a different perspective to the City. South Kensington offers easy access to everything that a tourist or businessman/woman might need and it's all only minutes away from your London home in Cheval Harrington Court.


For more information on Cheval Harrington Court visit here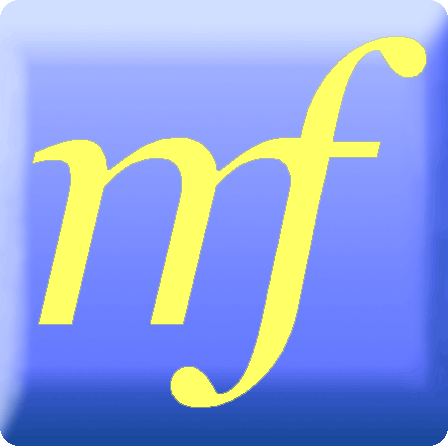 Caxton Grill – St Ermin's Hotel
St Ermin's has long been a favourite hotel although I have, in truth, never actually stayed there. One is impressed
by its charm before one even reaches the front door. The red brick, stonework and planting all contrive to create a vision from a more elegant era.

The hotel foyer is stunning with a sweeping staircase, ornamental plasterwork and glinting crystal. These are all authentic trappings of a space that could be a backdrop for a period drama. Add a few dapper chaps in frock coats and ladies in silks with bustles and the transformation would be complete.

But dinner at the adjoining Caxton Grill is a contemporary affair. One might expect overt formality but this restaurant balances classic service with an ambiance that is both calming and gently refined. There were not the starchy white table cloths that I had expected but the dark wood tables fitted the décor admirably. The soft furnishings provided texture, the room was bathed in evening light and the buzz of hushed conversation created a pleasant environment for an adult dinner.

The table linen was kept to crisp white serviettes but the food was fully Michelin-Star quality. Yes, admittedly, that's just a matter of personal taste but these dishes by Head Chef Adam Handling each made me smile with pleasure and glow with realised expectations. This young man has flair and culinary daring but he doesn't push his guests outside comfort zones. His cooking methods are inspired and his ingredient combinations are often whimsical, but they work.

We were tempted by the Nibbles menu and they would indeed have made delightful snacks with perhaps a chilled glass of fizz. The Crispy Pig and Marrow is a mini triumph and will be a winner with any carnivore who might have had fears that this high-end eatery would offer only things in jars that smoke and kipper-flavoured foam. This was proper meat in cubes.

Beetroot and More Beetroot sounded intriguing. It was a visual stunner and must have used a good number of
very cheffy techniques to accomplish. Vibrant colour and delicate presentation made this savoury beautiful enough for the top tier of an afternoon-tea cake stand.

Duck with rabbit, cherries and pistachio, and Crab with avocado, watermelon and sweetcorn were our starters and they were both delicious and attractively arranged. They were appropriate for the season and whetted the appetite for the mains. Caxton Grill doesn't offer the longest menu in town but it doesn't need to. There are enough dishes here to please even the most sophisticated palates.

My guest is a man of discerning tastes but a man for all that and he couldn't pass up on Ribeye steak. Although a simple plate it does rely on the quality of the showcased steak and a chef with a light hand at the grill. The substantial cut of meat was pronounced first class.

Cauliflower with coconut, sultanas, curry and almond was my choice. I am not a vegetarian but this non-meat option got my attention. How was the unprepossessing cauli going to be transformed from something of a culinary frog to an epicurean prince? It was a revelation, and I feel no shame in admitting that I will likely steal the idea
for my own dinner party fare. Chef Adam Handling uses skill and imagination and did, in this case, wave the magic wand. Boiled, grilled and pureed cauli presented different flavour and texture with every bite. Granted, it might not convert a carnivore but at least that stubborn diner can be assured that he is missing out on a vegetable-based treat. Caxton Grill is a passionate follower of the 'Field to Fork' movement so you know that vegetable will not have travelled all the way from South America.

I am not a great one for sweets and so passed up the dessert menu. I can tell my dear reader that the evening could have ended in resentment: the Apricot, ginger, pannacotta and rhubarb with black pepper was my guest's dessert, and was faultless. Perhaps that is something of an exaggeration: I would say that the dish might have been improved by the omission of the apricot. The other components worked so well together that the apricot was just a distraction. But this is a must-try pud. Luckily the waiter had the presence of mind to offer me a second spoon – otherwise there could have been a nasty scene.

Head Chef Adam Handling has a close relationship with his suppliers and a deep respect for ingredients. He contrives to amaze with his finesse while using the most humble of seasonal produce. Caxton Grill is well worth a visit and even in a city that spoils me with choice I can promise I will return.


Bar:
Mon-Sun 11:30am - 11:00pm

Grill:
Mon-Fri 12.00pm - 2.30pm
Mon-Sun 5.30pm - 10.30pm

Caxton Grill
2 Caxton Street
London
SW1H 0QW UK

Tel: 0800 652 1498

Visit Caxton Grill here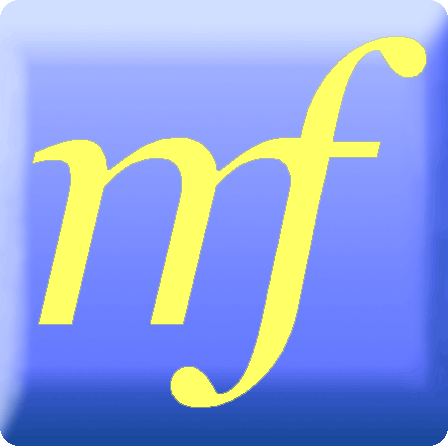 The Tomb of the Unknown Uncle – Flowering of Liberation

2014 is a special year and after my recent visit to the Netherlands I am reminded that every year should be
special. This year we remember the Liberation of parts of Europe, towards the end of the Second World War, and the heroism not only of servicemen but of civilians.

This was a bitter-sweet trip. I love Holland and I am there as often and for as long as possible. I have enjoyed its delicious and underpublicised food (there is much more to delight the palate than cheese). I have photographed modern and historic architecture and have appreciated the relaxed and vibrant lifestyles of those lucky enough to call the Netherlands home.

But I have a very personal connection with this friendly land. You might say that my family own a small part of it. My Uncle Bill rests there, and not by choice. He was killed over Holland in 1942 – yes, a couple of years before the start of the official Liberation Route, but that route could be said to have started back in 1939 when invasions and aggression made war inevitable.

So the tomb of my unknown soldier, for I never met my uncle, focused my mind. There is a formal Debt of Honour Register which states: In Memory of WILLIAM JOHN BARKER Sergeant 75 Squadron, Air Force Volunteer Reserve who died on Saturday 6 September 1941. Age 33.

This man didn't have the blessing of a long life but he was a decade or so older than those others who died with him. Ironically I even know the name of the German pilot who shot down my uncle's plane. One might suppose I would harbour ill-will and be heaping curses upon that man's house. But it's the nature of war that people are obliged to kill and others are obliged to die. All these young men were just doing their jobs.

During this Liberation Route visit I had the privilege to interview Jan Loos who was just a teenager living near Arnhem in 1942. His country had been under occupation for years. He explained that there was a big difference between regular servicemen and the SS, for instance. He became friends with a German
officer who had a son of Jan's age. There are no winners in war: the Liberation Route serves not to revel in victory but to celebrate the freedom that cost so many so much.

The Liberation Route does truly exist. It's not just a strategic process but a physical path that crosses The Netherlands with noteworthy stops along the way. It is a route that takes you to over 80 significant spots, each marked by a large stone and each one illustrating a particular event – stories of civilians and soldiers who lived or fought there between 1944 and 1945. The audio versions can be downloaded as MP3s from the Liberation Route website. They are historic milestones and they become more important as there are fewer and fewer eye-witnesses still alive.

Don't expect a landscape scarred by warfare. Nature is gentle, forests are dense, and fields softly undulate. One listens to the whistle of birds rather than shells. One is refreshed by the perfume of dew-laden foliage rather than fuel and fire. There are poignant reminders: a shrapnel-pitted house wall, statues of evacuating women and children, monuments to the fallen.

But Holland is famed for flowers. Tulips provided food in the lean days at the end of the war, they have been immortalised in song, and those ubiquitous blooms are the icons for the tourist board – a far more beautiful logo than that of a ball of Edam or a bottle of gin. There can surely be no finer and no more apt celebration of Liberation than a brand new tulip.

Major (Retd) Kenneth George Mayhew RMWO, is the bearer of the highest Dutch military Medal of Valour. He was the guest of honour at the London Residence of the Ambassador of the Netherlands, Ms Laetitia van den Assum. Major Mayhew is now 97 years old and was not only the guest of honour in word but honoured in deed, as worthy military men of a new generation respectfully saluted him. I am touched that Dutch people continue to demonstrate their care for those who contributed to Liberation and those who made the ultimate sacrifice in World War II. Cemeteries are immaculate and often tended by school children who adopt a soldier or airman and look after his last resting place. It's a source of comfort to us, the families of those servicemen.

Major Mayhew officially baptised the new Liberation
tulip and wetted the 'baby's head' in champagne. The striking red and yellow flower was cultivated by celebrated Dutch bulb-grower JUB Holland for this important and unique occasion, which marks the first step in commemorating the liberation of the Netherlands which started with the ill-fated Operation Market Garden in 1944. The tulip was presented on behalf of all Allied Forces who took part in the liberation. Distinguished representatives of Australian, British, Canadian, Polish, New Zealand, and US forces attended, along with Major General Hoitink for the Dutch Chief of Defence Staff.

Members of the general public will be able to see the new tulip next year as two flower mosaics will be planted in the autumn. Kew Gardens in London will have one display and the other will be in Lincolnshire, from where the RAF launched Operation Manna which was a relief initiative to feed civilians. The Liberation Route and the tulip are not about glory. They are about memories and future. They are about lessons learnt and hope, about partnership and new-forged alliances. They are about peace, and offer reminders of the fragility of that treasure.

Holland offers so much; but the prospect of a trip to mainland Europe has us musing on a little bistro in Paris, although Holland has an exciting contemporary dining culture. We crave the arts, so that must be Rome, even though Holland has the Dutch Masters. There are few language barriers in Holland and that, even for this world traveller, is a bonus. We British feel at home in The Netherlands and there is always a warm welcome. That's nothing new: it started 70 years ago.

For more articles on The Netherlands visit here
Liberation Route Europe: www.liberationroute.com/
Keukenhof: www.keukenhof.nl/en/
JUB Holland: www.jubholland.nl/en/

Picture of Chrissie Walker by Farrukh Younus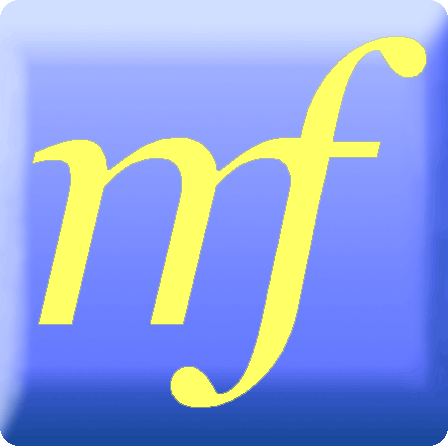 Chef Daniel Ayton of The Taj - London

This is a beautiful hotel just a few yards from St James's Park Underground station. Its red brick and ornate terracotta friezes, its fountain and courtyard all offer the guest a chance to glimpse another era, far from the buzz of traffic.

Daniel Ayton is a striking figure. Already tall, the addition of his chef's toque adds another foot to his lofty
stature. This chef is one of the most decorated and respected within the industry but is strangely overlooked by those seeking the next celebrity. There are few chefs, however, who are so thoroughly immersed in the industry, and few who are better known by their peers.

We settled ourselves in a sumptuous private room and I asked Daniel about his background. 'I was brought up in Torquay, down in Devon. My father owned and ran a restaurant for 20 years. I earned some pocket money by washing dishes and then progressed through the ranks to salad hand and then doing a bit of pastry work.'

Had Daniel ever considered another career? 'I was asked by my careers teacher what I wanted to be and the first words that came out of my mouth were, "I want to be a chef." I think there is something in my blood. As you grow up you always think about the options open to you, but deep down I couldn't do much about it. It's in my blood!'

How about formal culinary education? 'I went to full-time study at South Devon College and then I moved to the lovely 5-star Imperial Hotel in Torquay. That's part of the Trusthouse Forte group – they had a 2-year training programme. That took me all over the UK and a little bit in Europe. It was a very intense programme – you were in a different kitchen every two months. We also looked at airline catering, fine dining, and outdoor catering. It was a good training background and I wish there was still an equivalent in the UK, but the colleges here cover that shortfall these days.'

Daniel is proud of his kitchen at one of London's finest hotels. It's actually a duo of a 4- and a 5-star, which give guests a choice of culinary experiences. 'I currently work for The Taj Group in London and have been here for a little over 7 years. The Taj Group has a programme for hotel management, not just for cooking but it covers every aspect of the hospitality industry. In this hotel quite a few staff members have been through the programme, including those on reception.

'There are two hotels at this location: 51 Buckingham Gate and St James' Court. They are beautiful and we have the celebrated Shakespearian Frieze in the courtyard. We have a great location between the Houses of Parliament and Buckingham Palace. Taj is an Indian group but the guest profile is international. It's a London hotel that just happens to be owned by an Indian company.

'We have lots of tourists, as we have such a central location in London. There are many business travellers and we even have two luxury 2-bedroom suites. The hotel has old-style grandeur but with all the current technology. The butlers at the 5-star hotel welcome our guests, but the greeting at the 4-star hotel is just as warm. It's all part of the ingrained hospitality ethos. The whole nature of Taj is to give that little bit extra. We don't just offer the basic services: we can even go up to the suites and present cooking lessons!

'Taj has Quillon, which serves Indian food and is a Michelin-star restaurant. There is also Bistrot 51 and that's very eclectic. We have an Asian corner on the menu which offers classic Indian dishes. We also have steaks and a trio of duck which utilises some unusual ingredients such as Alan Coxon's Alegar Vinegar. Another dish has Peruvian oil! My food has got to be educational. I like to put unique dishes on the menu so the guest will ask what they are and where they came from. That gives us the chance to interact and to make the dining experience so much more interesting. One can use all the senses and learn something!'

I asked Daniel if young chefs are aware of the life of a working chef. 'These days young chefs are more aware, as they watch TV. The profile is a lot higher now than it was when I started out, and colleges are teaching what's relevant to the workplace. The curriculum reflects reality.

'There is something of a North-South divide when it comes to working hours. In Coventry, for instance, people will tend to work 40 hours per week just like car workers. In London it's a bit different. The hours might be longer but young chefs know that, and they have dedication, and they realise that if you want to get on in any industry you have to work hard.

'I work very closely with Westminster College and their curriculum is second to none. They send their students out into industry as well as to private functions as part of the course. These days it's not just about teaching people to cook, it's about dietetics and legislation as well.

'It's not always necessary to travel abroad and even qualifications shouldn't be essential, as long as cooking is in your heart. My father ran a restaurant and he wasn't qualified. As long as you understand about the hospitality industry and that it's about giving the guest what he wants, there are still opportunities to just apply to a restaurant for work with no previous experience – but those openings are harder to find these days. There is more legislation and problems with insurance for working in a dangerous environment.'

Daniel Ayton is one of the finest chefs in the UK. He is likely one of the most academically qualified and he uses his experience to inspire and support others. He spreads the word of Taj excellence by his example, but his legacy will endure in many a professional kitchen with chefs who have benefited from his mentoring.

Taj 51 Buckingham Suites and Residences
51 Buckingham Gate
London SW1E 6AF
United Kingdom

Telephone: +44 20 7769 7766
Facsimile: +44 20 7630 7587
Email: booktaj51.london@tajhotels.com
Visit The Taj here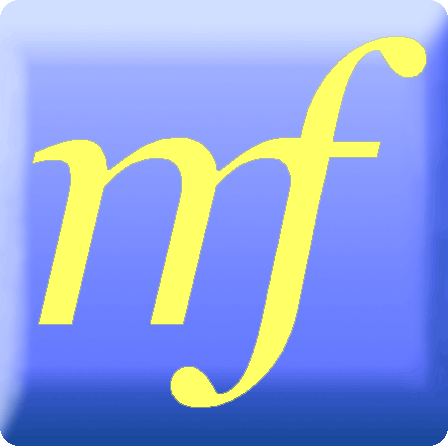 A Phoenician Kitchen Garden

In truth this isn't an ancient plot cultivated and tended by legendary Mediterranean traders, but the land does
belong to the celebrated Hotel Phoenicia in Malta.


All good chefs will agree that freshness is key to good dishes. That philosophy cuts across all ethnic culinary persuasions. Malta has a climate that any keen gardener would envy. It is typically Mediterranean, with weather that one would expect, the only passing problematic element being the windy season that only lasts a month or so. That breeze, strong at times, might cause worry to those tending plants, but it is refreshing to the sun-weary tourist.


Chef Saul Halevi hails from Italy but has worked all over the world. He is passionate about fresh produce and indeed local produce. It doesn't come much more local that 100 metres from the kitchen of the Phoenicia Hotel. Guests can try to guess what might be on the menu as they watch the chefs pick vegetables at 5pm that will be gracing a plate at 7.


Any keen gardener would appreciate a tour of these terraces. There are citrus fruit trees with lemons still hanging from top branches even in late April. At this time of year the tomato seedlings have been planted out – at least the first rows. Saul is staggering the crop this year to avoid a glut. There are still plenty of broad beans with bursting pods of grey-green legumes. The plot offers the promise of pumpkins, courgettes and aubergines. Herbs are an essential ingredient and Saul is particularly proud of various types of mint, and a patch of the celebrated Sicilian oregano.


Parts of the garden are quite new. Saul has acquired the expanded area by stealth. His original suggestion was for the incorporation of just a few square metres, but that has grown slowly over the months. He has been forbidden to go near the swimming pool that he would likely turn into a sunken herb garden.



The guest at the Phoenicia will be spoilt for food and indeed styles of food. The large, beautiful and imposing Phoenix restaurant boasts all the features of a classic hotel: high moulded ceilings, crisp linen, a regiment of waiting staff, and views. The food, at least from my experience of a short stay, is traditional and Mediterranean. The vegetables are fresh, as one would expect, and the selection of meat is wide, and cooked with thought and inspiration.


Chef Saul is mindful of the regulars who frequent the restaurant and wants to give them what they crave, which is usually good seasonal food and plenty of it. The desserts and baked goods here might not come from the garden but they are for which to die. Malta has a great baking tradition and it's showcased in the sweet cakes, cookies and turnovers at this iconic hotel.


The intimate restaurant of which Chef Saul is so proud is called Pegasus. This small space has the air of a French bistro but the food offered is polished, refined, and presented with flair, taking advantage of that by now expected freshness of ingredients. The fish is special and comes from specific boats that supply Saul and just a few others. Chef Halevi can tell by the weather conditions if a particular fish will be available later.


The dishes here are unique. We were offered a veritable extravaganza of vegetables, steamed fish, and pasta.
Saul is something of an evangelist for delicate steaming of fish rather than frying. The lobster ravioli was made with black squid ink which gave the dish great visual impact …almost as much as did the bread that was as black as coal and also made with that squid ink.


It has been said that Maltese restaurants have The Phoenicia as a benchmark for excellence. It has cultivated that reputation over decades and just as carefully as Chef Saul Halevi now tends its kitchen garden. It seems that quality never goes out of fashion.

Hotel Phoenicia
The Mall
Floriana – FRN1478
Malta

Tel: (+356) 21 225 241
Fax: (+356) 21 235 254
UK freephone number: 0800 8620025
Email: info@phoeniciamalta.com

Reservations Department
Tel: (+356) 2291 1023
Fax: (+356) 2125 0461

Email: res@phoeniciamalta.com

Visit the Phoenicia Hotel here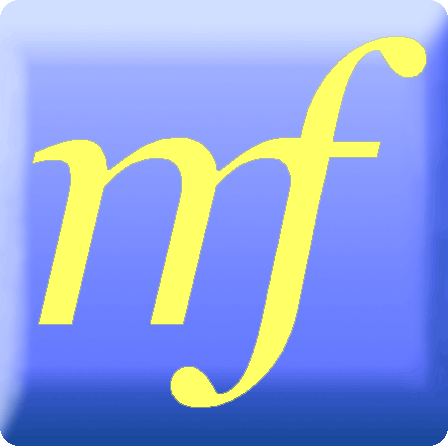 Cheval Three Quays


We travel and we spend time in hotels. Yes, but how often have we had extended time away from home and wished that we had a place to rest our heads that was a bit more like, well, home? A few more amenities would do the trick.
Cheval Three Quays is a truly striking collection of new luxury serviced apartments. But where exactly is Three Quays? It's on the banks of the Thames and next to Sugar Quay which reminds us of the days when this river bristled with cargo ships bringing goods from an empire on which the sun never set. The other quays were called Tobacco and Rum, and collectively offered all those items that are now considered so bad for us – times change! But the other neighbour is the Tower of London, and that never seems to change.
This is an iconic corner of a city that boasts more than its fair share of architectural photo opportunities, monuments, historic sites and striking views. Tower Bridge is just a few yards away and that is numbered amongst the world's most recognised structures. The Shard is just across the river, giving a nod to a London that moves forward but cherishes the past (sometimes).
This new aparthotel opened for business on 10th
March and is 5* (or is it 6?) in every regard. That location is unbeatable and is well served by public transport, although it's probable that a good proportion of guests staying here will have a car equipped with chauffeur. The apartments offer a home from home for those with discerning tastes and whose homes are luxurious. There are 159 studio, one-, two- and three-bedroom apartments and penthouses which provide accommodation for every size of party. There will be folks who want to have privacy and flexibility for just a night or so, and others who might like to stay for a year.
Undoubtedly the location is outstanding but visitor does not live by views alone. These are breathtaking, but one tends to take sights for granted after a while. It's the architectural design by 3DReid and the interior design by Forme Design that have just as much impact. Rooms are individual, practical and breathtaking. Colours are restful, textures are thoughtfully incorporated, finishes are impeccable, and fixtures are for which to die. There's a touch of whimsy, with a Monopoly set being provided in each apartment.
One-bed apartments are presented to just the same high standard
as the penthouses. Size will differ and there might be a shower instead of a full bath but the same quality will be evident throughout. That aforementioned shower has sufficient acreage to satisfy any bathroom-lingerers. Kitchens have every appliance a small home might require, and avant-garde Gaggenau, so there will be no complaints even from food professionals.
There isn't a restaurant as an integral part of Cheval Three Quays but there is a concierge, providing discreet and efficient service 24 hours a day. The team provide access to everything from tickets to the latest West End show to a table at one of the nearby celebrated restaurants – anything from a German eatery to the iconic Café Spice Namaste are within walking distance. Some of those restaurants can take bookings for meals to be bought in and enjoyed in the apartment. Local knowledge can add so much to a visit. Each one also has a dedicated maid for the duration of the guests' stay, allowing a more personalised experience.
Both private and public spaces at Three Quays are light and spacious. Historic photographs of the working river remind the guest that this truly is London and not their usual home. And they might well need reminding. These apartments are stylish, but more importantly, they are cosy. Yes, they are sumptuous but remain welcoming for families. They certainly have a classy address, but that will shortly feel like your neighbourhood.
For more information visit Three Quays
here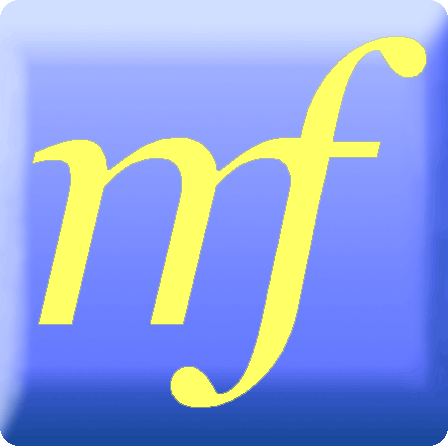 Yamal Alsham - Knightsbridge
Yamal Alsham is new to Knightsbridge but it's joining its established sister of the same name in Chelsea Harbour. It's a neighbourhood with its fair share of Middle Eastern eateries but they are appealing not only to the host community but to the ex-pats who long for a taste of home.
That's the draw of the Lebanese- and Syrian-inspired menu. It offers something for every diner with fresh salads, warm bread straight from the oven, delicately char-grilled meats and filled pastries. Yes, there are several dishes that are well-laced with vibrant spice, but still more that are just well-seasoned and aromatic.
It's approaching Valentine's Day and if you have to look up the actual date you will likely already be in trouble! Yamal Alsham would perhaps be an ideal choice. For those with long-established partners you will appreciate the practicalities of this stylish venue. Its location has extensive transport links – by Underground via both Knightsbridge and Hyde Park Corner, and by all those iconic double-deck buses!
But there are those other couples for whom this might be the first
Valentine's outing. Yamal Alsham is a comfortable venue for those who are still unsure about the tastes of their romantic-evening companion. There is nothing too outlandish here, but dishes are well presented and even vegetarians are well provided for. There is a good selection of fish dishes but a meat eater will want to sample the grilled skewers.
This restaurant, only opened recently, is light and bright with touches of metallic opulence. The door handles and decorative medallions welcome the diner with a hint of exotic glitz. There are more lustrous touches of bronze on ornamental coving and friezes. The prices are, however, more reasonable than the décor might suggest.
There are plenty of standard and expected dishes on the extensive menu but they are done well and why would you be visiting a Lebanese and Syrian inspired restaurant if you didn't want to eat Lebanese and Syrian inspired food? Hoummos is the celebrated and ubiquitous
pureé of chickpeas, tahini (sesame paste), lemon and a drizzle of olive oil. Use some of that aforementioned bread to scoop.
Falafels are deep-fried bean and herb croquettes served with lemon and tahini dip, and are golden and crisp. We find them all over London but they are often soggy and unappetising. Yamal Alsham offers a version that is a cut above most.
We British love pies and they are here. OK, admittedly in miniature and
perfectly-formed guise, but they have fillings that are somewhat more interesting than steak and kidney. Fatayers are vegetarian baked pastry triangles filled with baby spinach, spring onions and sumac, which is a unique spice blend of the region. Cheese sambousek will also please the non-meat eater – deep-fried pastry parcels filled with cheese and herbs.
Kafta Orfaleas are spicy minced lamb skewers made with parsley, onion and served with a grilled tomato. I think this should be a signature dish. It is indeed spicy, but all the ingredients play a part in making this meat kebab a memorable item. The lamb remains moist with just the amount of grilled flavour to suggest its mode of cooking, but without so much that one would have the impression that charcoal could be the indispensible additive.
Yamal Alsham isn't fusion, it's not cutting edge, but both of those concepts are rather over-rated. It's just 'right'. It delivers that for which one would hope from this regional cuisine. Its prices won't shock and its service is friendly. Valentine's Day dinner could well be sorted!
Yamal Alsham
48 Knightsbridge
London SW1X7JN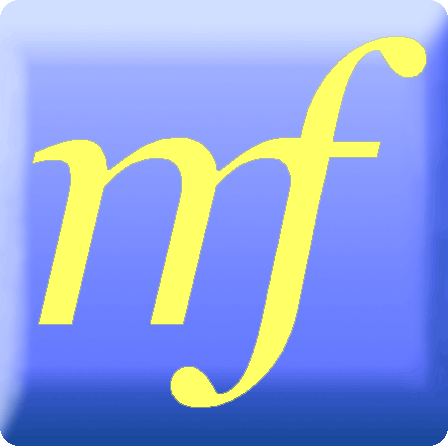 Sweet Valentines - Etruscan Chocohotel – Perugia, Italy
Isn't it a perennial problem? What to do for Valentine's Day! When
one has had the same partner for several decades one starts to run out of romantic options. You might possibly get away with socks for Christmas, but they just don't cut the mustard for Valentines. Jewellery is predictable, and restaurants are always full to bursting with couples, red roses and enough candle power to illuminate a small town.
If one is still in the first flush of a relationship then perhaps the prospect of a Valentines getaway is even more enticing. One might want to make an impression, and there could even be the chance of a proposal. Yes, life can be sweet …as chocolate.
Chocolate is a traditional Valentines gift and is still welcomed, but think of the impact a whole chocolate hotel would have. No, dear gluttonous reader, the hotel isn't exactly made from chocolate but is stuffed with enough of that confection to warrant the title of Chocohotel; and what's more it's in Italy and there are few more romantic places than that.
Etruscan Chocohotel has 3 stars and what it lacks in glitter it makes up for in themed fun. Perhaps another time you might even consider bringing the kids, who will have eyes like organ stops before they even reach their room. The chocolate extravaganza starts in the hotel lobby.
We have all seen them, those chocolate novelties. Something for the tree at Christmas along with some coins. One might have some chocolate initials for a birthday and then there are body parts – although discussion of those will remain for another article (perhaps). But here at the Chocohotel the chocolate goods are tasty and
tasteful and by Costruttori di Dolcezze and Eurochocolate. It seems that anything to do with a computer has been fabricated in chocolate, and - this is Italy, after all - how about a chocolate pizza? All this and much more!
At Etruscan Chocohotel, rooms are on three floors and each is, unsurprisingly, dedicated to a style of chocolate. OK, so admittedly the Etruscans were never big on chocolate, owing to the fact that the stuff had not yet been discovered, but they would likely have appreciated staying in any level of a hotel with motifs of milk chocolate, dark chocolate and gianduja chocolate. For sheer delicious decadence there is a Choco Sweet Suite that presents the visitor with mounds of chocolate in each corner of the room, and you get to take home any you can't finish during your stay.
Some rooms are equipped with, well, equipment of the sporting variety. A whimsical touch from the management of a hotel that dares the guest to stick to that diet. The handles of the treadmill are handy for hanging one's suit …this is a relaxing vacation, not a gym boot-camp!
Breakfast offers temptations for those who are still craving chocolate. Chocolate dip, hot chocolate in mugs, big jar of Nutella, chocolate cakes and the like partner more conventional fare for those with traditional morning needs.
The centre of Perugia is not far away, making this hotel an ideal location for a short break or a romantic interlude. There are plenty of activities, stunning architecture and restaurants just a few minutes' drive from your chocolate heaven. All rooms are equipped with air conditioning, satellite TV, minibar, telephone. Wi-Fi access, parking and garage are free for Etruscan Chocohotel guests.
Etruscan Chocohotel is unashamedly themed. It's a joyful and light-hearted spot and ideal for those who are not looking for starchy formality. It's just right for families, but memories of a Valentine's Day for just two here will likely make you smile for years to come.
Etruscan Chocohotel
via Campo di Marte
134 - 06100 Perugia (PG)
Italy
Phone: +39 075 5837314
Email: etruscan@chocohotel.it
Visit Etruscan Chocohotel
here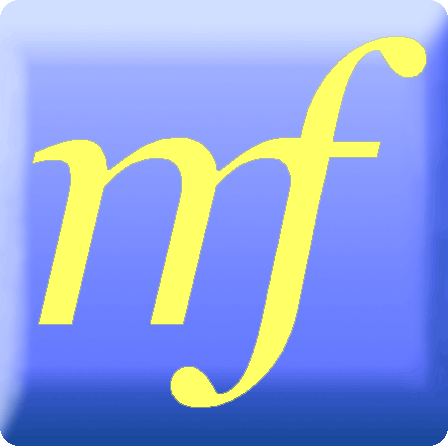 Norcia – Umbria, Italy
Anyone with a molecule of romance in their hearts will have considered a vacation in Italy. Any lover of good food and wine would have mused on a visit to this land of culinary abundance. Every traveller who prizes quality produce, striking accommodation and the best of restaurants will want to stay in Norcia. Where? Yes, that is the expected response from the untutored.
The historic town of Norcia is in the heart of the Valnerina, on the edge of the Sibillini National Park in Umbria. That's the region that is sadly overlooked by those visiting Italy for the first time. One passes through this region on the way from Tuscany to Rome, and it seems the only variation on that programme is travellers choosing to travel from Rome to Tuscany.
The pretty walled town of Norcia is just what one would hope to find in Italy. It has retained much of that timeless quality and charm that is so often swept away by modernisation. Norcia, traditionally known in English by its Latin name of Nursia, is situated on a wide plain at the foot of Monti Sibillini, a part of the Apennines with some of its highest peaks. It's an ideal base from which the hardy and energetic sorts will set out for days of mountaineering and hiking.
The town's recorded history goes back as far as the 5th century BC, when the Sabines settled here. It became an ally of ancient Rome in 205 BC, during the Second Punic War, but perhaps it is better known for its later Christian inhabitant. St. Benedict, the founder of the monasteries that bear his name, and his twin sister St. Scholastica, were born here in 480. Monks came to Norcia in the 10th century, and the Monastery of St. Benedict is built over the ruins of the house the saint called home.
In the 6th century Norcia was conquered by the Lombards,
becoming part of the Duchy of Spoleto. In the 9th century it was attacked by Saracens. In 1324 it was struck by a powerful earthquake and more followed in the years 1763, 1859, 1979. After the earthquake of August 22, 1859 the Papal States, to which Norcia then belonged, imposed strict building regulations forbidding structures of more than 3 floors and requiring the use of particular materials and building techniques. This edict has helped to give the town its architectural style, which is one of its great assets.
Norcia's celebrated main basilica is, unsurprisingly, dedicated to St. Benedict and is connected to the Benedictine monastery. The building we see today was erected in the 13th century on the remains of Roman buildings assumed to be the house in which the twin saints were born.
There is much here to occupy the discerning tourist. Gothic facades, narrow streets, striking views, shops and museums. But those aforementioned shops will be the draw. There are the usual boutiques selling stylish home goods but there are others that are more memorable, and they are filled with the most delectable of local food delights.
Lentils (Castelluccio variety) are big here, or more accurately, they are small here. They are celebrated all over the country for their distinctive flavour and their texture, and they are the traditional Italian New Year accompaniment to Zampone di Modena, stuffed pigs trotter. They are also presented as a rustic soup which will be welcomed by those returning from mountain walks.
For a touch of luxury consider Norcia's black truffle. There are numerous shops here selling fresh truffles, and whole or sliced in jars. They are fine quality with an aroma that will be mouth-watering for any lover of these fungi. That earthy scent is eclipsed by the flavour brought out by cooking, and it doesn't take much to create a decadent pasta or egg dish from some truffle shavings.
One look at the landscape and one realises that this must be pig paradise. According to tradition, it was the Jews
who arrived after the destruction of Jerusalem who invented the technique of preserving pork. Now, that sounds unlikely but as they were unable to eat the meat themselves, they chose to preserve it in order to use in trade.
From the 12th to the 17th century, processing techniques developed along with the emergence of the "norcino" or dedicated pork butcher, who set up guilds which in turn created new cured-meat products. Pope Paul V, with a papal bull of 1615, recognized the Norcian guild dedicated to the home-grown saints, and several years later Pope Gregory XV promoted this association to the rank of Arch-confraternity – which later became the university of the pork butchers of Norcia and Cascia and of the Norcian empirical pork physicians. Yes, their knife skills were appreciated more by people than pigs.
Cured hams, capocollo salami (made from pork neck and shoulder, and a speciality of Norcia) as well as prosciutto crudo (uncooked, dry-cured ham), spalletta (small cooked shoulder of pork), loins, bacon and guanciale (unsmoked cured pig's jowl) are all available from local purveyors. Those products are generally made from regular pigs, but Norcia is also widely known for good hunting, especially of wild boar, and for the production of sausages and ham made that free-range pork. Such products have been named after Norcia: in Italian, they are called norcineria.
Norcia is worthwhile visiting any time of year but winter tempts with crisp air, warm fires and the best of food. It's a compact little city that offers enough amusement to fill a short break; or consider it as a base from which to wander.
Getting to Norcia:
By road, allow two hours from Rome, via Terni, and around two and a half hours from Florence, via Perugia.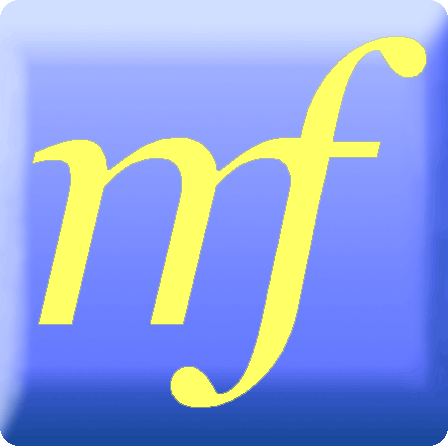 Pumpkins & Squashes – Over 100 Sweet & Savoury Seasonal Recipes
I am an enthusiastic home cook and a periodic professional cook, but I hold my hands up and admit that I have
avoided using pumpkins and squashes, my excuse being that when I was growing up we never saw such things apart from on Halloween, and even that wasn't a popular holiday/event till I was well into my teens.
Janet MacDonald has penned a volume that demystifies these vegetables and presents a hundred or so recipes that are simple and, for the most part, economic to prepare; that fact alone makes visiting the world of all things squashy worthwhile.
The most common of squashes are courgettes and cucumbers, and they are the most tender and easiest to prepare. It seems that every summer provides a glut of these for every lucky veg garden tiller and every (even-luckier) allotment holder. We slice cucumber for salad. We fry courgettes with a little butter. We toss a fritter or two. And then we are faced with several months of repetitive tedium. This book has a host of alternatives including Cucumber, Mint & Cider Sorbet that works well as a refreshing between-course course or, if sweetened, as a light dessert. Smart and sophisticated and hardly any work at all if one owns an ice-cream maker; and it's possible to make a granita if one only has a freezer.
Savoury Squash and Cheese Puffs are versatile, using any one of several varieties of these vegetables. These bites are delicious as nibbles with drinks or as a side dish in place of bread. This is a deliciously sneaky way of getting some vegetables into children.
A rather stylish dish is that of Tiny Pumpkins Stuffed with Stilton Cheese. This is posh dinner-party fare and looks cheffy enough to impress even the in-laws. There is nothing too difficult to master in the recipe but the result is more than the sum of its tasty parts. A classy vegetarian main or memorable side dish.
Pumpkins & Squashes – Over 100 Sweet & Savoury Seasonal Recipes is a must-have for any vegetable grower or for those of us who have always been curious about these overlooked newcomers.
Pumpkins & Squashes – Over 100 Sweet & Savoury Seasonal Recipes
Author: Janet MacDonald
Published by: Grub Street
Price: £12.99
ISBN-10: 1908117168
ISBN-13: 978-1908117168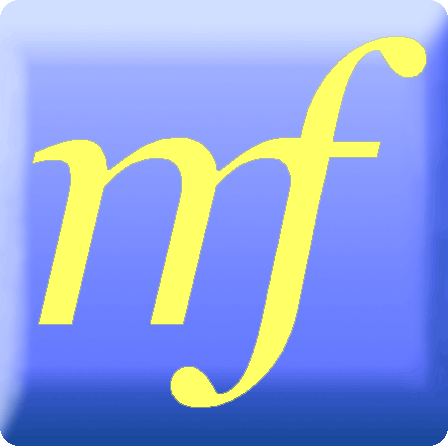 Valencia
Valencia is the third largest city in Spain after Madrid and Barcelona. The Port of Valencia is the 5th busiest container port in Europe and the largest on the Mediterranean, and is these days something of a work in progress. For those lucky enough to arrive by ship the impression is of a sprawling building site. Perhaps visitors will remember the 2005 America's Cup yachting races which were held at Valencia and attracted 150,000 visitors to the port each day during the two weeks of events.
Valencia was founded by the Romans. Its historic centre is one of the largest in Spain, with ancient monuments, views and cultural attractions enough to gladden the heart of any history buff. During the Muslim rule the city was called Medina at-Turab.
Most people might not recognise the name of the Castilian noble Rodrigo Diaz de Vivar, but mention Charlton Heston and El Cid and one has an epic picture of Valencia during a historic period of turmoil. Rodrigo was intent on creating his own principality so, in command of a combined Christian and Moorish army, he besieged the city between 1092 and 1094, and ruled there till 1099. He was killed in true movie fashion defending the city from an Almoravid siege (led by actor Herbert Lom), leaving his wife Ximena Díaz to rule in his place for another two years, when the Almoravids retook the city and restored it to Muslim control.
The ancient winding and characterful streets of the Barrio del Carmen near the market contain buildings dating back to Roman and Arabic eras. The narrow streets remind one of North African souks. The Cathedral, built between the 13th and 15th centuries, is primarily of Gothic style but contains elements of Baroque and Romanesque architecture. Beside the Cathedral is the striking Gothic Basilica of the Virgin (Basílica De La Virgen De Los Desamparados).
There was a catastrophic flood in 1949 with dozens of deaths, and again in 1957 when the river Turia overflowed
its banks, claiming more than eighty lives. To prevent another tragedy the river course was diverted in the 1960s. The original track of the river remains and is now a lush sunken park called the 'Garden of the Turia' (Jardí del Túria or Jardín del Turia). This green ribbon offers cyclists and pedestrians a chance to cross much of the city without putting either a wheel or foot on roads. This park is a jogger's paradise and traffic-free apart from bikes carrying Lycra-clad enthusiasts. Followers of sports other than cycling might like to know that Valencia is the only city in Spain to have two American football teams in LNFA series A, the national first division: Valencia Firebats and Valencia Giants.
Valencia is known internationally for paella valenciana, a rice dish cooked in a distinctive wide, shallow pan. Its main ingredients apart from the Spanish rice are saffron, seafood or meat, along with a few vegetables. This dish is offered in many local restaurants, but pick one that is frequented by residents rather than tourists.
Another good choice for gastronomic immersion are tapas or pinxos. These are on offer in many small bars across town from lunchtime onwards. There is something of a process for ordering these delicious snacks. Well, in truth one does not usually order them at all but rather select a few and pile onto your plate. The barman will note how many tapas you have consumed and will present the bill at the end of your grazing.
Apart from bread topped with the ubiquitous ham there might also be some seafood, cheeses and of course the famous Spanish omelette of onions and potatoes. Croquettes of various kinds should not be missed: they are usually made with a rich white sauce flavoured with ham, cheese or chicken.
The residents of Valencia are blessed with a city sporting monuments to its historic past, but there is a living historic market (Mercado Central) that is very much alive. One can learn much about a country by taking a look at its produce market and Valencia has one that is vibrant with colour, rich in diversity and tempting at every turn. The Modernist facade is testament to the importance of the produce market in the past - and even in the 21st century.
There are stalls that specialise in olives. Tubs of them flavoured with herbs or spices vie for your attention between others mixed with red peppers or stuffed with garlic. Another vendor displays the biggest radishes you would have ever seen, alongside some surprisingly exotic yams attesting to Spain's growing ethnic population. There are rows of cured hams hanging like meaty fringes, and fish counters with glistening prawns and shellfish. Take a break at the market cafe and try some horchata which is a local speciality drink made with tiger nuts.
The largest plaza in Valencia is the Plaça de l'Ajuntament or Plaza del Ayuntamiento. The City Hall (Ayuntamiento) is found here, and the central post office. The Plaça de la Mare de Déu contains the Basilica of the Virgin and the Turia fountain. Another beautiful photo opportunity…and there are so many in this vibrant city.
Valencia is a city with which one can quickly fall in love. It offers spectacular historic buildings, rustic tapas bars, plenty of retail therapy opportunities and much more. A day would give an introduction but one would need to stay much longer to enjoy the full romance of this Spanish gem.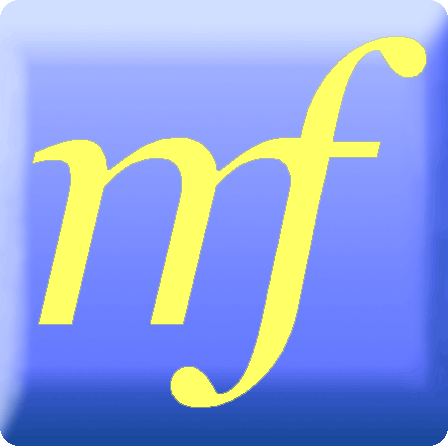 Bread is an indispensible part of meals in Portugal. It's there on every table and for every meal. It's even used as
an ingredient in hearty dishes. Açorda Alentejana is one of the most traditional soups in Portuguese cuisine and comes from, as the name suggests, Alentejo. It's a flavourful broth with coriander, in which soak large cubes of bread. The creation is finished with a topping of poached eggs.
The local bread is somewhat addictive with its open and slightly chewy texture and substantial crust. This is just about as far from your regular 'white sliced' as one could sprint, although that tasteless entity is taking hold even in this neck of the woods. But Alentejo's traditional bread doesn't make itself. It's what one might describe as artisanal, so there must be an artisan doing the work, and that work is tough.
Joana Roque looks every inch a toddler's dream grandmother. She has a substantial lap and bosoms, and a character that is as warm and welcoming as her wood-fuelled bread oven. Joana is in her mid-seventies and is bent through decades of hard graft. Her hands are like shovels – but gentle. She shapes the bread into rolls and loaves with a practised movement, with no wasted effort of crimping, slashing or unnecessary twiddles. This is daily bread.
These days, the oven output is around 3 dozen loaves per day. Even with the aid of her daughter it's still a lot of dough to measure and mix. A few years ago Joana would make thousands of loaves per week but times change and now the ready-sliced in plastic is gaining ground. It's ironic that those of us who have grown up on the spongy and tasteless stuff crave this authentic bread with a bit of character. Joana wonders what the future might bring.
Joana Roque
Rua do Meirinho Velho, no 12
7960-264 Vidigueira
Portugal
Phone: +351 284 085 029
Barrancarnes – Cassa do Porco Preto offers an insight into another Alentejo product: its famous black pigs. These are special in the same way as are Champagne and Stilton cheese: they are unique and prized. The Alentejo breed is a descendent of the sus mediterraneus wild boar from the south, that were domesticated to become modern Iberian pigs.
These pigs have not crossed with other breeds and therefore they retain unique characteristics of meat and fat to produce a particular flavour, aroma and texture. The marbling of fat throughout the meat is key.
One can see the pigs roaming freely under oak trees in fields near the town. They live on the acorns and there is a mathematical formula to calculate how many pigs can graze in any particular pasture. Each tree is assumed to give so many kilos of acorns and each pig is assumed to eat so many kilos per day, thus one knows how many pigs can be sustained in the area.
This company was established in 1988 and deals exclusively with the production of meats from the Black Pig of Alentejo breed. There are now two factories in Barrancos, one for hams, pork loin, Paiola, Copita, Paio, and the other for more traditional pork products.
If you want to know how to carve and taste authentic quality ham from Alentejo then watch the video
here
.
The landscape of Alentejo speaks so much about its food. The aforementioned pigs gather under oak trees; the
cork trees, found in abundance here, still provide the natural seal for bottles of excellent local wine; and the vines provide that wine. And then there are the groves of olive trees with their silver-grey leaves and gnarled bark.
The Museu do Azeite (Olive Oil Museum) in Moura shows the methods of extracting olive oil through the ages. It is evident that, in general, olive oil is far more delicious these days than a century or so ago. One can see large bins where local growers would deposit their olive harvest. Those olives might have been collected over a period of several days and might wait another day or so before being pressed. This delay resulted in deterioration and the beginning of fermentation of the olives, giving a rather disagreeable taste in the finished product.
These days the olive oil of the region is revered as some of the best in Europe. It's sampled and tasted by experts who sip from blue glass so as not to be distracted by the colour of the oil, which can range from gold to green. It is then designated as Extra Virgin, Virgin or just olive oil.
To learn more about the olive oil of Alentejo visit the museum.
Olive Oil Museum
Rua São João de Deus,
Moura 7860-001
Portugal
Phone: +351 285 253 978
The vineyards and wines "Encostas de Estremoz" were founded by José Castro Duarte and his wife, Joana Silva Lopes. It's an estate of 100 Ha where the couple work with leading Portuguese winemaker, Miguel Reis Catarino.
This is one of the friendliest wine estates in the area. They contrive to combine commercial production with warm hospitality. The tasting salon is rather like a small sitting room with comfy chairs and even a TV. One is educated in the ways of the local wines but without the stiff formality of some other establishments.
All wines are produced at the Quinta da Esperança vineyards in Estremoz, where new techniques of production are found next to traditional methods. This domain's wines were first presented in 2001 with Encostas de Estremoz Red, and Encostas de Estremoz White.
In 2002 another red wine was launched: Terras de Estremoz. This wine is made from the Aragonez, Cabernet Sauvignon and Trincadeira grapes. In 2004 the collection increased to showcase local grape varieties. Encostas de Estremoz features not only the Touriga Nacional grape, but Touriga Franca, Alicante Bouschet, Tinta Barroca and Trincadeira.
In 2006 the estate presented their celebrated red wine called DJ Encostas de Estremoz Reserva, and DJ Encostas de Estremoz Quinta da Esperança.
My particular favourite is their Terras de Estremoz Rosé. This is an ideal wine for those hot summer evenings, the chill of the wine forming a dew on the glass, and the contents mirroring the blush of the setting sun.
This estate is well worth a visit
Quinta da Esperança
7100-145 Estremoz
Estremoz
Évora 7100-145
Portugal
Phone: +351 268 333 795
Fax: +351 268 333 754
The products here are simple, but that does not mean that they are lacking in quality. They are full of flavour and deserve to be recognised in the same way as produce from their richer European competitors.
For more information visit:
Sunvil Discovery
Alentejo Promotion Office
and
TAP Portugal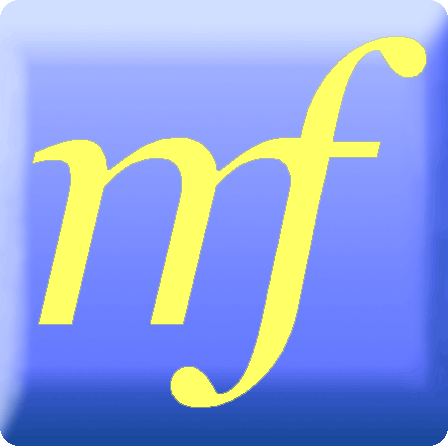 The Nuns and Tarts of Alentejo, Portugal
Portugal is on the very edge of Europe and often overlooked in favour of its more vocal neighbour, Spain. But this country has so much to offer to the visitor. Striking landscapes flatter the eye, generous hospitality warms the soul, and gastronomy seems to be a well-exercised hobby practised by all.
The Alentejo is an unspoilt and relatively unknown region of Portugal nestled next to the more celebrated Algarve. Its rolling hills, boulder-strewn pastures, groves of cork and olive trees and vineyards tempt one with the notion that good things to eat might not be far away.
In fact good food has been central to life in Portugal for thousands of years and was brought to the height of refinement in the Middle Ages in monasteries and convents. Arab and Jewish traders imported cinnamon from the East; almonds have always been in abundance; sugar was often a dowry paid when a novice entered the convent, as there was plenty of sugar coming from the Portuguese colonies. Egg whites were used to starch habits as well as for clearing wine, which left a surfeit of yolks. All the ingredients were available to create delicious sweets.
One might conjure an idyllic vision of plump, elderly, black-habited ladies with religious inclinations dividing their earthly hours between their devotions and a nice bit o' cookin' – but it seems there were other pursuits on the curriculum.
Perhaps it's no surprise that young nuns and monks would look for romantic liaisons. Many of them didn't sign up for religious orders following a spiritual awakening, seeing the heavenly light, or through divine inspiration. It was more often due to practical necessity. What does one do with the youngest son when big brothers have taken the land and taken up arms – the military being the second best option to staying home and swelling the ranks of the landed gentry? Send the boy to a monastery. What will become of an unmarried daughter? Off to the convent with her. There is a story about Sister Mariana Alceforado who lived during the 16th century. It is said that Mariana fell in love with a French army officer, Noël Bouton, and when he returned to France she wrote love letters to him. Later the letters were found and translated, and eventually became internationally published with the title 'Letters of the Portuguese Nun'.
But between passionate interludes, these nuns not only prayed but took pleasure in devising ingenious ways of
using a relatively few basic ingredients to make signature desserts. Convents became famous for particular sweets that the nuns and monks sold as a means of supplementing their incomes. Pão de Rala looks like nothing more than a loaf of rustic bread but it has an amusing history. It was a speciality of the nuns of the Convento do Calvário in Évora. The name and shape of this famous cake have royal connections: King Sebastian visited the convent but, it being a poor order, they could only offer him olives, water and 'thin bread' (pão de rala). These days this Pão is constructed of an outer skin of almond-based paste with a filling of vibrant orange egg yolks, sugar, almonds and pumpkin. The outside is dusted with flour and browned to add an authentic-looking crust.
Pasteis de toucinho is another popular small cake. It's made with pork fat: that might at first sound rather strange until one remembers that lard is often found in pastry partnered with butter. There is suet, too, which is organ fat found in traditional Christmas minced meat. Pasteis de toucinho has a richness from the lard, but fear not, my dubious reader, these treats taste nothing like a bacon sandwich.
But let us consider Portuguese tarts. There are many tarts in Portugal but there is only one that every tourist will crave – probably the only tart to be included on a globetrotter's bucket list. It's ubiquitous across Portugal and in every pastry shop around the world that might advertise itself as 'Portuguese'. It's the Portuguese Custard Tart or, to give its local name, pastéis de nata. These tarts are loved on every continent and particularly where Portugal has had colonies or trading interests, which include Brazil, Angola, Mozambique, Goa in India, Malacca in Malaysia, and Macau in China.
It is believed that pastéis de nata were created centuries ago by monks at the Mosteiro dos Jerónimos in the
parish of Santa Maria de Belém, in Lisbon. In fact in Portugal they are sometimes also called Pastéis de Belém. Following the closure of many of the convents and monasteries after the Liberal Revolution of 1820, the production of pastéis de nata transferred to what is now the Casa Pastéis de Belém nearby. The former monks wanted to continue to produce the tarts and so patented and registered the recipe, while contracting the Antiga Confeiteira de Belém to produce them. The secret was given to only five chefs, who guarded this original recipe under the Oficina do Segredo (Office of Secrets).
At first glance these are quite rustic creations. The pastry is somewhat free-form, the filling tends to look a little overcooked. But it's that combination of texture and taste that has assured the success of this tart down the centuries. The case is a type of puff pastry that retains a crunch when baked. The filling is rich with cream but light and flavourful. It seems such a simple concept but it's worth seeking delicious authenticity.
The Alentejo is accessible, charming and relatively unspoilt. It is something of a culinary paradise, offering dishes that have remained unchanged for generations. Its sweets are a reflection of its history and culture, and are finding their place in the lexicon of European culinary treasures.
For more information visit:
Sunvil Discovery
Alentejo Promotion Office
and
TAP Portugal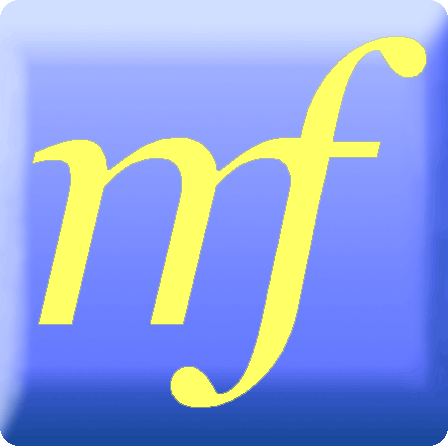 Dukes Hotel Bar for Martini
"The hotel bar which some say concocts one of the world's best Martinis" - New York Times


There are many great hotels in London. There is a host of memorable boutique hotels in London. There are several with stylish bars in London. There is only one Dukes Bar in the whole world.
One finds Dukes Hotel tucked away in a courtyard off a quiet side street in St James's. It has the best of addresses, nestled between St James's Palace and Piccadilly. It's a beauty in red brick. It's an icon of period architecture, and even a first glimpse will encourage the visitor to expect something special within; they won't be disappointed.
The doorman will usher you into a surprisingly small bar. One might expect a venue with such a reputation to be the size of an aircraft hanger, a well-appointed aircraft hanger, admittedly. No, Dukes Bar is bijou, intimate and timeless with dark wood and charcoal-grey upholstery. The bar is well-stocked but it's the goods on that unique trolley that will focus the mind of all serious Martini aficionados.
One takes a seat (best to reserve) and peruses the extensive menu of classic cocktails, but it would be a gross
oversight to order anything, at least on the inaugural visit, other than a Martini – and the tutored will want to try the Vesper Martini. Shortly you will be joined by a barman in a white linen jacket and if you are blessed it will be Alessandro Palazzi who, in his field, is as celebrated as the hotel itself.
This bar was once the favoured watering hole of famed author Ian Fleming. He is most remembered for being the creator of dashing James Bond. There is a rumour that his very name is derived from this corner of the capital: near Bond Street and in St James's. Not sure how much store to set by that tale, but it leads me to wonder if Miss Moneypenny first drew breath at the stock exchange? Was Dr No inspired by a dodgy practice in Harley Street?
Dukes Bar is said to be the inspiration behind the classic request, 'shaken, not stirred', although a Martini here will never be shaken. That would be far too brash and noisy …and it would dilute the alcohol! The aforementioned trolley will park next to your table and it's a chariot laden with decanters, fruit, bottles of frozen spirits and frosted glasses. The theatre of pouring begins.
Those glasses are standard for this libation in all its delicious chilled guises. The distinctive design is said to have developed to allow the drinker to hold a stem rather than the bowl of the glass, keeping the beverage at the lowest temperature for the longest time. The cone is thought to give the optimum surface area to encourage the maximum bouquet from the spirits and to prevent the ingredients from separating as the drink rests; and this is a cocktail to be savoured rather than gulped.
Alessandro mixes several hundred martinis each night so he has a practised eye and a deft hand. A speciality is that signature 'Vesper'. No, dear illiterate reader, that isn't a reference to the nifty Italian motor scooter but obliquely to the time of day – it's Latin for evening – and absolutely in homage to Vesper Lynd, a character featured in Ian Fleming's James Bond novel Casino Royale. The Vesper Martini gained popularity after the novel's publication, and gave rise to the famous 'shaken, not stirred' catchphrase immortalised in every James Bond film thereafter. The actual name for the drink, and the recipe, is mentioned on-screen for the first time in the 2006 remake of Casino Royale.
The Vesper is a heady melange of No. 3 London Dry Gin, Lillet Blanc, Angostura bitters, and Potocki vodka. This is a Polish vodka, in keeping with the Iron Curtain-swishing heroes of Fleming's alter-universe. The dry vermouth is brewed exclusively for Duke's by Sacred Microdistillery on a residential street in Highgate, a north London neighbourhood. Ian Fleming was evidently a skilled practitioner of the art of tippling and we are the lucky recipients of both his dedicated study and the charm of Alessandro Palazzi. (Interview to follow).
Bar opening times:
Monday to Saturday - 2pm to 11pm
Sunday and Bank Holidays - 4pm to 10.30pm
Dukes Hotel & Bar
St. James's Place
London SW1A 1NY
Phone: +44 (0)20 7491 4840
Fax: +44 (0)20 7493 1264
For further information and reservations phone: +44 (0)20 7491 4840
Email: bookings@dukeshotel.com
Visit Dukes
here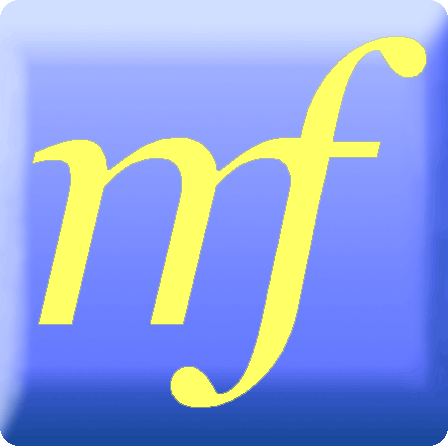 Cookbook: Too Many Chiefs Only One Indian
It's every inch a limited edition book. In fact there are a lot of inches, oozing quality, artistry, style and delicious
food. Too Many Chiefs Only One Indian is a coffee-table book that is truly the size of a small coffee table, but will likely be more remarked upon than a four-legged piece of pine. This is the stuff of which cookbook heirlooms are made.
Satwant Singh 'Sat' Bains is chef-proprietor of the two Michelin star 'Restaurant Sat Bains with Rooms' in Nottingham. He won, as so many fine chefs have, the prestigious Roux Scholarship in 1999 and was also one of the winners on the BBC show Great British Menu in 2007.
Chef Sat Bains doesn't come from a family of restaurateurs or food writers, although you could say that his early career was associated with the printed word: he had a paper round. But by the age of 21, he signed up for a course at Derby College. It wasn't what Sat would describe as a serious career move, as he says he only picked the catering course because it had lots of girls on it.
Chef Sat has worked for the best restaurants all over Europe and the experience has served him well. He became head chef at the Hotel des Clos in Nottingham, which was rebranded and relaunched as Restaurant Sat Bains with Rooms in November 2002. It was awarded a Michelin star in 2003, and a second star was added to that culinary firmament in 2011.
This first edition of Too Many Chiefs Only One
Indian is limited to 10,000 numbered copies. It arrives packaged in a printed mailing box which encourages a degree of anticipation before one even gets a glimpse of the book. The book isn't actually the next design statement – there is a striking slipcase that protects the soft, black and embossed linen cover of this unique and sizable tome. Face Publications always manage to present something daring and cutting-edge.
The large pages are a showcase for stunning photography by John Arandhara-Blackwell. It's food but it's also Sat's passion: he is a real person and a great character; he is easy to warm to and identify with. The recipes might be a little challenging but if you break them down into their constituent parts then you can cook remarkable food. It's about practice and confidence. Sat presents seasonal produce with flair.
Too Many Chiefs Only One Indian offers the enticing opportunity of being able to order dishes featured in the book at Restaurant Sat Bains even when they're not on the restaurant's current menu – that might save you the trouble of investing in a Thermomix or a pint and a half of liquid nitrogen. You can actually taste the food that so marvellously decorates the pages of this book. I'll be ordering Mutton, Onion Textures or perhaps Ham, Eggs, Peas ...or both. And then there is pud: I would go for Buckthorn with a chaser of Peach, Thyme, Gingerbread. A few visits are in order, and if Michelin were not disappointed then I know I won't be.
I have been a cookbook reviewer for the past six years and I am always happy to suggest books to suit families, home bakers, those who want budget meals or a touch of the exotic from time to time. They will remain the cornerstone of my reviews but it's refreshing periodically to have the joy of leafing through an exceptional book that won't ever be propped up on the kitchen counter. Yes, it's unashamedly cheffy and there is the odd gadget that you might not have in your domestic kitchen, and a few ingredients that aren't available at the corner shop.
Too Many Chiefs Only One Indian is about inspiration and innovation but it's not a dry and technical masterwork. Sat has a great sense of humour and the contemporary format is engaging. It's gift quality and noteworthy, and stands a chance of becoming a gastronomic collectable ...I certainly won't be giving my copy away. I might be getting a more substantial coffee table, though.
Too Many Chiefs Only One Indian
Author: Sat Bains
Published by: Face Publications
Dimensions: 360x270x40mm, boxed: 460x290x60mm
Price: £75.00
ISBN: 978-0955893025
Further information:
This book is only available through Face Publications and at Restaurant Sat Bains.
www.facepublications.com
. For further information please contact Anthony Hodgson on +44 (0)113 203 7378 or anthony@facepublications.com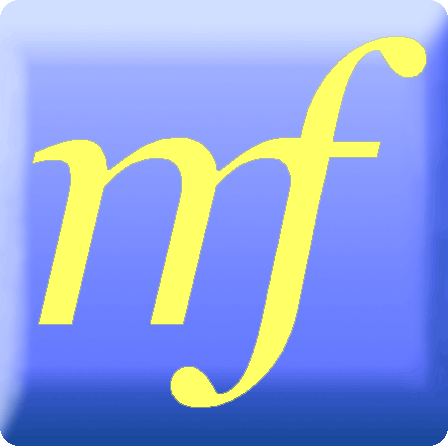 London restaurant review: Hummus Bros – Fun family fare
An invitation to review Hummus Bros! Aren't they a tailoring company? Posh morning coats for hire, wedding togs? Perhaps dinner jackets – it's a restaurant review site, after all. No, dear sartorially inclined reader, Hummus Bros are a couple of lads (although not actually brothers) who have opened three rather unique casual restaurants with take-away counters.
Well, there are lots of casual eateries strewn across the length and breadth of London, so what makes Hummus Bros so noteworthy? It's the food on offer. No sign of a cool-cabinet stuffed with under-stuffed iffy sarnies. No aroma of greasy burgery bits in buns, and the food here is a world away from dubious cheap ethnic lunches.
So what do Hummus Bros sell? Hummus! We have all bought little tubs of this from our local supermarkets where it's presented as a delicate spread, an addition to a summer buffet table rather than any sort of main event. We just don't quite know what to do with it but we buy it because it makes us look cosmopolitan.
This chickpea confection has not, until now, been part of the UK culinary tradition. Only a few of us have fond memories of the hummus our grandmothers used to make. But we would have said the same of Indian food a few years ago.
Hummus Bros presents the eponymous dish as a real meal and although that's new to us here, it is very much a part of the Middle Eastern fashion of eating. It's a food that ticks all the practical and epicurean boxes for me. It's typical comfort food with a creamy texture and mild flavour. It's natural and healthy and it's easy to eat – in fact so easy that you don't even need cutlery, although those nice brothers do provide ecologically sound wooden forks for the overly genteel.
Hummus is converted from a snack into a meal by the addition of flavourful toppings. There are selections of standards that are advertised on the menu and there are weekly specials to keep the regulars engaged. For those who want to perk up the paste there are bottles of garlic and lemon to sprinkle. Mixed vegetable salad, tabouleh (bulgar wheat with finely chopped red peppers, tomatoes, cucumbers, coriander, parsley and mint – authentic with lots of herbs), Greek salad, smoky barbecued aubergine, falafel salad are all offered as side dishes.
There are two sizes available: a small bowl of topped hummus constitutes a light lunch, and a regular portion is a dinner for the seriously peckish. The mushroom topping with caramelised onions is a sweet vegetarian option for those who want a hearty and flavourful meal. All bowls of hummus have brown fluffy pitta bread included: delicious, and acting as your edible scoop.
Committed carnivores will note that Hummus Bros is not a preachy, worthy, tie-dye, sandal- toting kinda place. The food isn't about feeling noble it's about feeling full, so chunky beef – a seasonal, slow cooked stew of tender meat – is one of the suggested toppings, and it's truly melting. There is also chicken and that, along with guacamole, is the most popular of garnishes.
I am a collector of cookbooks so a 5,000-year old recipe was bound to grab my attention. Fava beans with slow-cooked free-range egg is a popular breakfast dish in Egypt. I had heard about it but here was my chance to try it. Anything that's been on the menu for that long has evidently got something going for it. After one bowl I am hooked. It's a must-try signature dish of smooth hummus and rich, soft beans with slices of tinted eggs, the addition of which turns a sustaining meal into a feast. I agree it might not sound a stunner, but it will likely turn you away from those golden arches.
Talking of fast food outlets... nothing wrong with them, the problem rests with us, the buying public. If we eat those burgers in moderation then we have nothing to fear. They provide a meal on the trot and we have all enjoyed them from time to time when those hunger pangs kick in and a Mcwendyking is all that's handy. But we want to encourage our kids to adopt good eating habits, healthy foods that they will be keen to eat. Hummus Bros could take the place of burger bars and huts of pizza. Hummus is kid friendly. The texture is appealing to even the fussiest of toddlers. The standard dish of hummus with a helping of chickpeas is fun to eat, with no strong seasonings. Tiny fingers will grab the peas and little hands will dip the pitta. No crusts to chew so that's yet another hurdle out of the way. This food isn't dumbed down for children but you will find that they will love to eat just the same dishes as mum and dad; and mum and dad will love that the kids are eating! Good for most folks with allergies, as well.
Hummus Bros is keen to stress its eco-friendly philosophy but you won't become a regular here for that reason. You'll return for the food.
Hummus Bros
88 Wardour Street, Soho, London W1F 0TJ
Phone: 020 7734 1311
Victoria House, 37-63 Southampton Row, London WC1B 4DA
Phone: 020 7404 7079
128 Cheapside, London EC2V 6BT
Phone: 020 7726 8011
Email: info@hbros.co.uk
Visit Hummus Bros
here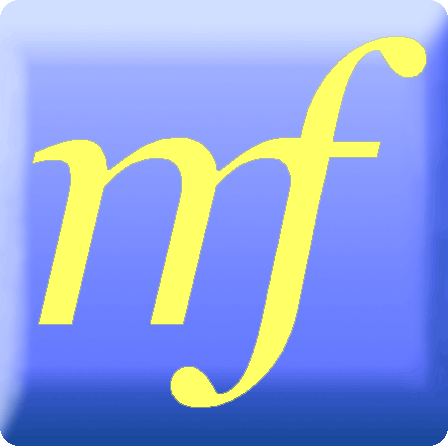 London restaurant review: Penny Black for Dinner
The Fulham Road isn't my usual hunting ground, although it's well served by public transport and easily accessible, but after my recent dining experience I may well become a habitué of that neighbourhood. Penny Black sits at number 212 as a tastefully understated icon of real British Food, and is unique in several regards.
The name comes from the stamp, or more accurately some prints of that philatelic classic. It wasn't a long-lived symbol of Victorian communication but it was a trail-blazer, and the eponymous restaurant might well become just that for the culinary scene in this area. Tony Ho and his two partners have 3 life-times worth of experience in opening restaurants, so longevity can reasonably be assured.
The facade is in fact quite muted: a vision of charcoal grey and simple frosted windows. Those windows do hide the interior somewhat, but I rather favour the anonymity and those windows could become a trade-mark for future restaurants – well, I can imagine that anything this good is bound to become a small and classy chain.
There were a couple of tables outside and those were already occupied by diners enjoying a glass of British fizz chosen from the quite remarkable wine list, in fact a chunky catalogue offering many noteworthy wines, almost all by the glass. Tony Ho has a passion for wine, and that's proving to be an asset now that he has his own establishment.
One enters to find that mysterious interior is in fact contemporary and welcoming. A small lounge area has become popular for pre-meal drinks, and for leisurely coffees after what is sure to be a copious and full-on feed. Hospitality is generous here and one is bound to linger. Tony explained that they wanted to create a home-from-home for their guests – the foodie equivalent of the old-fashioned pub for the drinking fraternity. A place to bring the family for Sunday lunch (soon to be reviewed here).
The décor is tasteful and unfussy with aubergine and white walls which sport not only those Penny Blacks but other pop-art prints and a rather rude Salvador Dali. (Sit your granny under that and she will never notice, although she will wonder why everyone is smiling at her.) Crisp white linen reinforces the impression that this is probably going to be a fine dining restaurant – traditional food but a high-end experience.
I would describe the menu as British, comforting, vibrant and inspiring. It's not retro but it is definitely traditional. The ingredients are fresh and seasonal, and showcase the best from these shores and inland as well. Favourite and simple dishes, and some innovations.
It was a hot evening so a salad was on the cards for this sticky reviewer. Ham, goat's cheese and peaches garnished with mixed leaves was a substantial plateful. The ham was hand carved, moist and delicious, the cheese tangy and the peaches ripe, sweet and summery. A flavourful introduction to the high standards of both presentation and style.
My guest chose Potted Devon shrimps, watercress, and wholemeal toast. The shrimps had the real taste of the sea. The recipient of this bounty was born and bred on the coast and he proclaimed this seafood dish to be as good as his childhood memories of Sunday teatime. A must-try whenever it's on the menu.
Toad in the Hole was my main course. This isn't a dish with which to be cheffy. Real toads and a batter made with crushed Mongolian
blue wheat flour isn't the way to go when preparing such a British standard. The reality at Penny Black was just what you would hope to find: an individual pud with three well-seasoned and meaty bangers, a garnish of lightly cooked carrots and broccoli, and gravy on the side. I would describe this as "right" and that's just how it should be.
The Beef Wellington here is already a signature dish and it's easy to see why. This was a manly meal of tender and pink-tinged meat encased in flaky pastry. This is the posh face of standard British cuisine. It is, in my experience, a difficult dish to do well at home and one best left to the experts. Meat isn't cheap and you don't want to ruin it so come to Penny Black instead. My guest was glowing with replete satisfaction... but he still had space for dessert.
What could be more comforting than Bread and Butter Pudding? It was a regular highlight for dinner at grandma's. It's an economic dessert and a comforting stunner. It should be custardy and unctuous and piping hot; this one ticked all the boxes.
Penny Black will stick longer than the stamp ever did. One can try and analyse the reasons it will, but it's probably enough to say that it's quite simply everything a good British restaurant should be. It has already attracted followers who first came out of curiosity, but who return because the food and the service will be predictably good.
Opening Hours
Tuesday to Saturday: 12 noon - 3pm Lunch, 6pm - 11pm Dinner
Sunday: 12 noon - 10:30pm Lunch and Dinner
Closed Mondays
London restaurant review: Penny Black Restaurant
212 Fulham Road, Chelsea, London SW10 9PJ
Phone: 0845 838 8998
Email: info@thepennyblack.com
Visit Penny Black
here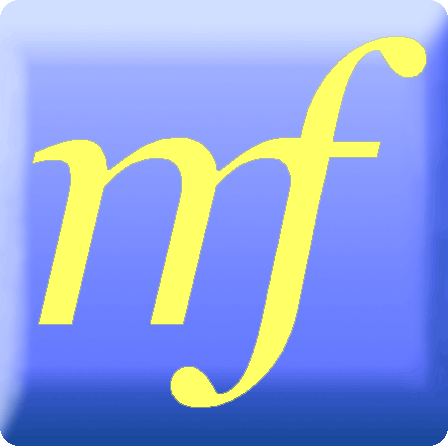 London restaurant review:

Bavarian Beerhouse - Tower Hill
What can be more iconic than the Tower of London? Its imposing stones and gilded embellishments still have that wow factor. The building must have filled the local population with awe when first erected back in the early 1080s. William the Conqueror began to build a massive tower at the centre of his London home, and down the centuries successive kings have added to the complex.
So you have spent a day of leisure by the Thames. You have had a guided tour with a Yeoman. (Not to be missed: each of these gentlemen has had years of service in the army and has rafts of stories to tell.) You now need some food. A proper meal. Something hearty, reasonable price, not too exotic as Martha gets hiccoughs if she eats spice, and Abner likes a slice of meat that he can recognise.
Bavarian Beerhouse at Tower Hill (there is another branch at Old Street) opened in May 2010. It's just 50 metres from Tower Hill Underground station and built under the railway bridge just to the right of the station exit. The previous tenants were Pitcher and Piano but it seems it was time for a change. It's rumoured that the Bavarian Beerhouse tripled their predecessor's revenue within the first month.
The Old Street venue was very much a party place but Tower Hill has loftier horizons... at least on the ground floor. This is a cool, contemporary restaurant space with Bavarian accents. There are some of the traditional benches and rustic touches but the ambiance, at least during the day and early evening, is of casual but calm dining.
The basement level boasts several adjoining rooms and has an atmosphere similar to that of the Old Street branch. This is more for the lads' night out or for blokey gatherings to watch sports and the like. A stag-night
favourite, one would imagine. Those long benches again and low ceilings and its own bar. The basement is ideal for private functions.
We, an elderly and sedate couple, were seeking some food rather than a shot-drinking competition. I loved the food at Old Street and it's just as good at Tower Hill. It's a shame that German food is taken as something of a joke. These are real and unfussy dishes, and I am a fan. There are sausages aplenty as one would expect, and pork shanks to satisfy the most robust of rugby players, but I love Jäger Schnitzel - pork escalope topped with a creamy mushroom sauce and served with a mound of thin fries. One needs to come hungry to take advantage of these large portions.
May has a 'special': White Asparagus from Germany (Weisser Deutscher Spargel aus Deutschland). It's an annual festival of this unique vegetable, thicker than the usual green asparagus and with a delicate flavour. There are various dishes showcasing these creamy white and chunky spears: a soup, or simply served with sauce and boiled potatoes, or with Black Forest ham. My companion chose breaded pork escalope topped with white asparagus and Hollandaise sauce, garnished with fried potatoes. A substantial plateful which was pronounced a winner.
Too full for a dessert we did succumb to shots. No, we didn't down them in one gulp and we only tried one each, as a journey the length of the District Line beckoned. My guest ordered the Oktoberfest Pudding Schnapps which was berry-based, sweet and dark – almost Christmassy. I was taken by the Apple Schnapps (Apfelkorn) because I reasoned it would constitute one of my 5 a day. This was a stunner and I could happily have consumed several more had time allowed. Perhaps I have an excuse for a return visit.
Bavarian Beerhouse - Tower Hill is bound to be popular. It's evidently already the preferred staging post for local workers and couples heading West for evenings out. It's a light, bright and friendly spot to enjoy good traditional fare. I wish it continued success.
London Restaurant review: Bavarian Beerhouse - Tower Hill
The Arches, 9 Crutched Friars, London EC3N 2AU
Phone 0844 330 20 05
Email: info@bavarian-beerhouse.co.uk
Visit Bavarian Beerhouse
here
Bavarian Beerhouse - Old Street
190 City Road, London EC1V 2QH
Opening Times
Mon - Thur 12pm - 11pm
Friday 12pm - 1am
Saturday 1pm - 1am
Sunday 12pm - 9pm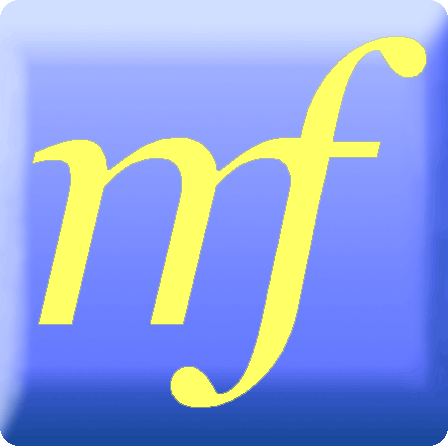 Cookbook review: Rose Petal Jam –
Recipes and Stories from a Summer in Poland
The very title 'Rose Petal Jam' evokes shimmering heat-hazed visions of meadows, trees, clear sky, and perfume wafting on a warm breeze. One could be anywhere: England on an August afternoon, perhaps Italy when the world is quiet after lunch. But this book concerns itself with Poland, and it is enticing.
Rose Petal Jam – Recipes and Stories from a Summer in Poland allows me to indulge my twin passions of food and travel. It masterfully charts a path between cookbook and travelogue, and is an illustration of how something can grow to be more than the sum of its parts.
Beata Zatorska had penned a cookbook, but wouldn't it have been lacking something without those touching family stories? She has written a charming travel book about her beloved Poland, and food has always been central to the country, its culture and its heritage. Who could describe Poland and not mention a few of its celebrated dishes? Beata has achieved a balance that will enthral the home cook and have those with itchy feet reaching for the AA Big Road Atlas (now extended eastwards).
These are not just random Polish recipes. This book is an archive of Beata's grandmother's dishes. She was herself a chef and passed on her passion for food to her granddaughter. So many of the dishes included have a story – like the stuffed eggs that Beata's grandmother served the anxious youngster on the day of her exams. Those exams allowed Beata eventually to become a doctor.
The Polish kitchen makes the very best of seasonal produce. There is nothing exotic here, but this book does present a raft of unique (to us in the UK, at least) ideas for using fruit, vegetables and meat. There are no extravagant ingredients. You will likely have everything you need already in your larder or at your local grocers. It won't be necessary to buy ethnic kitchen gadgets imported from Warszawa.
Kisiel – Strawberry Fruit Pudding – is a good example of the style of practical, simple and economic recipes here. Few ingredients, and not a costly dish if one uses fruit at its summery best rather than making this for Boxing Day with southern-hemisphere strawberries.
The British climate allows us to take full advantage of wintery dishes for a full nine months of the year, so I have already pencilled in Potato Dumplings to garnish a rich and flavourful Polish Beef Goulash. This is a little different from the Hungarian version, which is traditionally more of a soup than a stew. A tablespoon of dill is the surprise ingredient here.
Pierogi are the Polish equivalent of ravioli and my favourites are those filled with potatoes and cheese. They are described as Russian Pierogi but they are ubiquitous at the Polish dinner table ...unless my Polish friends are really Russians. Serve with melted butter and a garnish of tangy sour cream or even crème fraîche.
We are becoming more familiar with Polish food in the UK. There are numerous supermarkets offering Polish delicacies in jar and tin, but we are finding more cafés and delis with shelves and counters laden with cakes and pastries and ready-made meals. I have not yet come across Rose Petal Jam but now I can make my own ...along with a few bottles of pepper vodka ...and perhaps a dish of sweet Angel Wings alongside. Buy two copies of this book: keep one on the book shelves as a travel guide for the food lover, and leave the other, soon to be butter-smeared, in the kitchen as a well-used cookbook and a reminder of the reasons you will want to visit Poland.
This is a sumptuous and heart-warming book with stunning photography by Beata's husband, Simon Target. So this is a family food memoir that we are invited to borrow. The memories might not be ours but a trip to Poland will rectify that.
Cookbook review: Rose Petal Jam – Recipes and Stories from a Summer in Poland
Author: Beata Zatorska, Photography by Simon Target
Published by: Tabula Books
Price: £25.00
ISBN: 978-0-9566992-0-6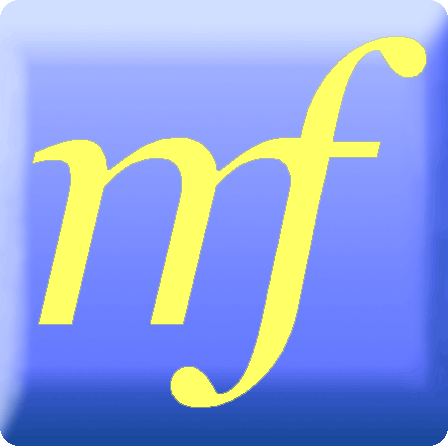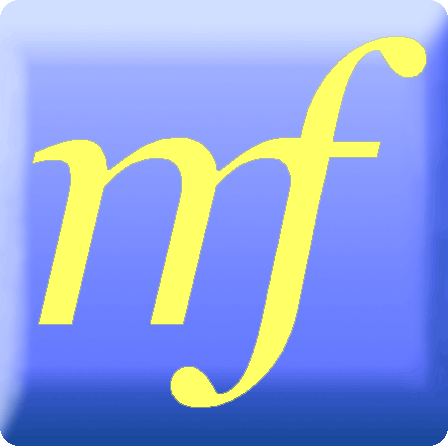 London restaurant review: La Porte des Indes

Some restaurants are good, there are a few that are noteworthy, there are others that have memorable food and more that have striking decor but it's rare to find a restaurant that can boast a brace of exceptional attributes. La Porte des Indes is that almost unique establishment, having both gorgeous food and stunning surroundings. After just one year of business the restaurant was nominated for 'Best Indian Restaurant' by Carlton London Restaurant Awards and was awarded 'Best Indian' and 'Best UK' Restaurant by the Good Curry Guide.

But why "La Porte des Indes"? Yes, you are quite right, dear reader, it is French. You might know of The Gateway to India which is a monumental arch in Mumbai, and La Porte des Indes is French for very much the same thing. The restaurant presents dishes from many regions of India and draws on the culinary heritage of French India in particular.

The Union Territory of Pondicherry includes four enclaves located in three states of South India. It is also known as The French Riviera of the East (La Côte d'Azur de l'Est) and was considered as part of France from 1814 till 1954, the date at which it joined the rest of the by now independent India. The French connection is still evident in accent, food and architecture.

I was expecting something a bit special. I had done my homework and was struck by the fact that nobody
that I had talked to had anything other than high praise for this establishment. La Porte des Indes remains as an example, in my opinion, of how to get it right. It's not the cheapest food around but it's delicious, well presented and the ambiance is truly remarkable.

Just a few minutes from Marble Arch station, La Porte des Indes occupies a corner plot at a quiet intersection. It's something of a Tardis of a building having around 350 covers. Although looking smart and like a French Cafe from the outside, the inside opens to the most amazing scene. It's a two storey former Edwardian ballroom. The ground floor balcony restaurant opens onto a lower level with a 40-foot waterfall and a sweeping marble staircase for good measure. Palms add to the exotic décor which is strikingly Indian-colonial but it is tasteful rather than kitsch. One's eye is caught by a painting here, a wood carving there, a Mogul mural or two, and a glass-domed roof. Panelled walls and ornamental coving remind us of days when the British building industry offered an alternative to mediocrity and stippled, artexed ceilings.

The Jungle Bar on the lower floor is well worth a visit. It has a tradition of peanut shell-throwing started by some of its celeb patrons. It has a relaxed and convivial atmosphere with a hunting theme incorporating tiger-skin rugs and animal paintings recalling the days when one would travel the Empire to shoot anything with fur or feathers. There is a good selection of exotic cocktails here to start your evening. Rain Forest is a non-alcoholic cocktail of freshly squeezed apple juice, orange juice and root ginger. Refreshing with a definite touch of the Orient.

La Porte des Indes has a menu that is out of the ordinary. Yes, there is Chicken Tikka Masala and Vegetable Biryani but take advantage of your visit and try some less familiar fare. There are dishes here that you won't find anywhere else. Head Chef Mehernosh Mody and a battery of other chefs execute regional specialities with flair. The presentation of the food is nothing short of magnificent.

Large King Scallops in a Saffron Sauce are delicate and succulent. My guest and I mopped the fragrant yellow juices with onion and garlic naan. Roasted Chilli Seekh Kebab offered flavourful heat which was tempered by Chard Pakoras and Paneer Kebabs. All were served with chutneys designed to enhance the aromatic qualities of each starter.

The Roast Black Cod at La Porte des Indes is as good as you'll find anywhere. It's marinated in fennel, chilli, mustard, honey, tamarind and vinegar (an indication of a touch of Portuguese influence perhaps). It's wrapped in banana leaf before being flame-grilled giving an end result which is meltingly moist.

Duck isn't often seen on Indian restaurant menus but here it is at La Porte des Indes, giving a nod to its French connection. Magret de Canard Pulivaar are well-flavoured perfect-pink duck breast fillets served with a tamarind sauce. It's said to be unique to the Creole community of Pondicherry so this will likely be your only chance to try this dish outside India.

Lotus Root Jaipuri is crunchy and addictive and should be sold by the bagful in Harrods' food hall. Rougail d'Aubergine is another house speciality. Smoked and crushed aubergine, chilli, ginger and fresh lime combine to make a side dish that doesn't have searing heat but is nevertheless robust enough to work with the tamarind sauce coating the Barbary duck.

Perhaps my favourite dish of the evening was Poulet Rouge. It's one of La Porte des Indes' signature dishes and is moreish in the extreme. Chicken is marinated in spices, grilled, shredded and presented in a creamy and rich sauce. It isn't a hot and fiery dish so it's just right as an introduction to the milder but nonetheless authentic face of Indian cuisine.

Desserts at Indian restaurants so often disappoint. La Porte des Indes, however, offers a Pistachio and Rose Kulfi which is to die for. It's perfumed and exotic and perfectly matches this palace of a restaurant. They have a good selection of sorbets as well; Rose and Lychee, Indian Tamarind, Pomegranate and Imperial Passion Fruit, but they also do a surprisingly good chocolate mousse served in a folded-leaf cup. The mousse might hail from France but the presentation is pure subcontinent.

La Porte des Indes is like no other Asian restaurant you might visit. I am very much taken with its food and exotic atmosphere. I can think of nowhere better to spend a cold London night than basking in the colour and warm vibrancy of the long-gone raj. I'll be back for another evening... or perhaps Sunday Brunch... or maybe a lunch.

Visit La Porte des Indes here.

London restaurant review: La Porte des Indes
32 Bryanston Street, London W1H 7EG
TEL: +44 20 7224 0055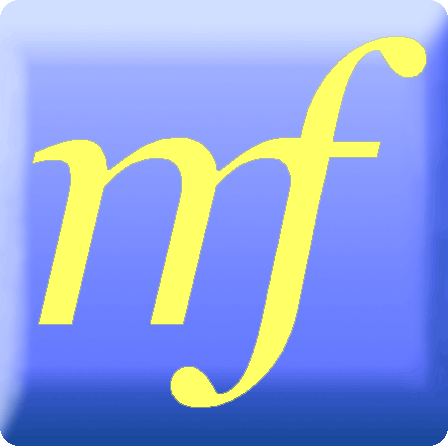 Cookbook review: European Festival Food
This is a book that you'll find on the shelf in the cooking section of any good bookshop. You'll flick though
the pages. Your shopping bag will then be placed neatly on the floor between your feet. Next a glance around for one of those squidgy sofas to rest for just a short while as you browse. You might be lucky enough to have found a bookshop with a coffee shop. A wander through even just a few pages and you'll likely be addicted. I assure you, dear reader, that if you are in any way a consummate foodie or a serious cookbook collector then you will want to own this book.

Be warned, this is not a glossy coffee-table tome full of appealing shots of delicious food. No moody or romantic stills of mist-enveloped valleys nor toothless natives in national costume doing something ethnic with a sheep's bladder. This is cover-to-cover writing of the finest sort.

Yes, European Festival Food is a cookbook, but Elisabeth Luard has worked her usual magic. Winner of the Glenfiddich Award for Best Cookery Writer and Winner of the Glenfiddich Trophy, she has long been respected for attention to detail but also for her style. This is literature, with food as its vehicle. It's not a dry and worthy textbook but a thoroughly accessible good read. A book for bedtime as well as the kitchen.

Elisabeth is well placed to write of the food of Europe. She has lived in a lot of it, and has learnt to cook traditional dishes in the kitchens where those dishes have always always been cooked, from the (mostly) women who have always cooked them. This book is a veritable archive of culinary history but it's also a social history describing festivals that are less often celebrated.

The pages are awash with charming stories and legends that help to put the foods into context. Christmas Eve offers Mince Pies if you are in England. Records of these go back to the 16th century so it's likely they existed before that date. The mincemeat really did contain meat in those days, but now only suet remains to remind us of the original ingredients.

European Festival Food does not only catalogue religious feast days but also other annual celebrations. The Glorious Twelfth is noted throughout Britain as not only my father's birthday but the first day of the grouse season. No surprise that there is a recipe here for the aforementioned bird, roasted, and with its accompanying bread sauce and fried breadcrumbs. There is a cod festival in Lofoten, an island off the coast of Norway, and pig-killing festivals seem to be popular in every country that ever owned a pig. Whenever man has celebrated or commemorated an event then food has played a major part.

This is another terrific book from Grub Street, one of my favourite publishers. It's a gem of a volume that offers seasonal recipes which have stood the test of time. They are a marvellous collection, presenting dishes from the cold wind-swept north of Europe with its Viking heritage to the soft warmth of the south with its more exotic influences. A masterwork.

Cookbook review: European Festival Food
Author: Elisabeth Luard
Published by: Grub Street
Price: £20.00
ISBN 978-1-906502-45-4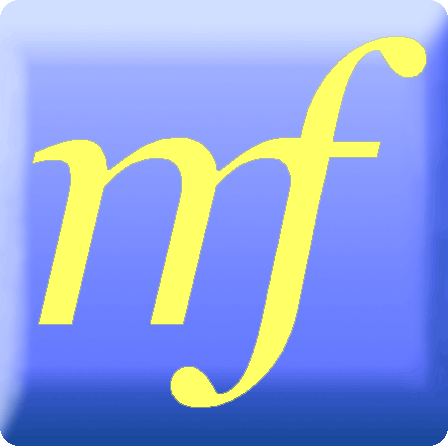 Cookbook review: Royal Hyderabadi Cooking
This is a collaboration between two of India's finest sons of the culinary arts. If you have not heard of
Sanjeev Kapoor (Sanjeev is probably the most celebrated of Indian chefs, presenting Khana Khazana on India's Zee TV) then you must have been living under a rock with no access either to cookbooks or the internet, for surely you would have read my previous review of his work! Chef Harpal Singh Sokhi is an expert on Hyderabadi cuisine, and Sanjeev's respected friend and colleague.

But what is Hyderabadi cooking? It will be a mystery to most Westerners, who are very unlikely to have encountered it, and it is revered by Indians, who might also have trouble tracking down authentic dishes. It's truly courtly, special and grand but at least this volume makes those dishes more accessible to the home cook... and what home cooking that would be!

Royal Hyderabadi Cooking is an elegantly presented volume with stylish photography by Bharat Bhirangi illustrating every recipe. The book has a modern feel with the food being the rich focus in a minimalist setting. Although the ingredients look a lengthy list for some dishes, it's mostly spices that are commonly found in the domestic larder.

Apart from being a striking cookbook, Royal Hyderabadi Cooking is also something of an archive for a style of food preparation that is disappearing. The authors have been lucky enough to recruit the indispensible aid of two national culinary treasures who have lifetimes of expertise. Begum Mumtaz Khan is considered a living legend and is a member of the Jagirdhar families of the last Nizam, and has actually tasted the food from the Royal kitchens. She has conducted cooking classes and hosted Hyderabadi food festivals.

Ustad Habib Pasha has a passion for Hyderabadi food and a wealth of experience. He has worked in Hyderabad's most famous restaurants and has been generous to our authors with his knowledge, revealing the secrets of aromatic blends of herbs that help to give this cuisine its distinctive flavour.

There are so many striking recipes to discover here but I have a few favourites. Murtabuk is a layered stack of chapattis with a filling of minced chicken, eggs and spices and is served in wedges as you would a savoury birthday cake. It was Begum Mumtaz Khan who taught the authors how to cook this to perfection.

Thikri Ki Dal is a delicious and comforting dal which contains amongst the spices, onions and ghee... 2 three-inch pieces of earthenware! The thikri are heated till red hot and then plunged into the food. They are removed before serving to avoid damage to either guest or crockery. This method is said to impart a distinctive and earthy flavour. Truly unique.

Double Ka Meetha is a sweet and syrupy dessert that would be a fitting end to a Royal Hyderabadi meal. It's a confection of bread, nuts, cream and saffron and simple to make. I wouldn't reserve this for just Hyderabadi meals, this would be welcomed anytime by those with a sweet tooth.

The title suggests something sumptuous and rich and that is just what this food is all about. Royal Hyderabadi Cooking presents recipes that are regal and festive but accessible to the home cook. Amazing!

Cookbook review: Royal Hyderabadi Cooking
Author: Sanjeev Kapoor and Harpal Singh Sokhi
Published by: Popular Prakashan
Price: Rs.250.00
ISBN 978-81-7991-373-4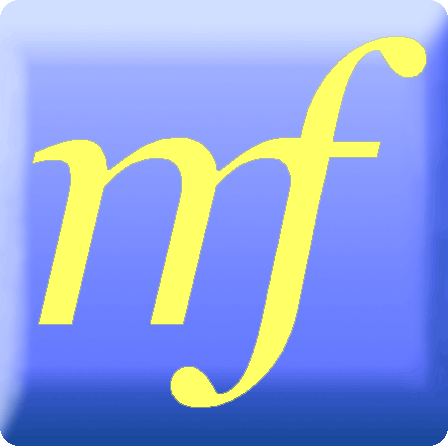 Cookbook review: Low Calorie Vegetarian Cookbook
You should expect something special when you are presented with a Sanjeev Kapoor cookbook. Low Calorie
Vegetarian really is something a bit different and this could start an exotic diet trend.

Sanjeev is probably the most celebrated of Indian chefs, presenting Khana Khazana on India's Zee TV. It's been airing since 1993 and its 600th episode is now just a memory. He has won several awards such as the Best Executive Chef of India Award and the Mercury Gold Award at Geneva, which has earned this man international as well as home-grown respect.

Low Calorie Vegetarian Cookbook is just one of many cookbooks from this charming, handsome and charismatic man. Each book is welcomed by an adoring audience who have been impressed by the author's skill on the small screen. It's said that Sanjeev never repeats a recipe and will not need to for several decades; such is his volume of work.

Low calorie carnivorous and low calorie vegetarian recipes have often seemed to fall into one of two categories: boring or boring with vegetables. But Sanjeev's book will strike the right chord with many readers who want a low calorie diet that offers food with taste and texture. If you don't enjoy the food that does you good then you will fall back into the same old unhealthy eating habits which got you into your chubby mess to start with.

Low Calorie Vegetarian Cookbook is about flavour, and Sanjeev has a collection of recipes that will tempt even those with no health or weight issues. This is good food with intriguing combinations of spices and fresh ingredients. There are Nutrition Information charts with each recipe to enable the home cook to make the best choices to achieve a balanced diet.

The recipes are broad-based and you don't have to be a lover of traditional Indian food to appreciate the dishes. Sanjeev has French onion soup but his version raises the bar with French Onion and Garlic Soup. Spicy Pineapple Boat is light and refreshing but with a little kick from green chillies. For those who want a cool and summery salad then Minted Mushrooms should fit the bill. This is a dish of mushrooms, tomato, cucumber, mint leaves and a dressing of low fat yogurt, and the addition of lemon juice provides a tang.

However delicious the European-inspired dishes might be, most of us will be looking for that unmistakable taste of the subcontinent and it's here in glorious profusion. Spinach and Cabbage Parantha is a flatbread with aromatic cardamom and spicy red chilli powder to complement the vegetables incorporated into the dough.

Desserts are not forgotten. Kesari Phirni is a lovely dessert of Pistachio nuts perfumed with saffron and cardamom. The sweetness comes from a sugar substitute such as Equal or Splenda so you can indulge with no guilt.

Do I have a favourite recipe? Well, you know I do and its Mushroom Dum Biryani. This is a rice dish made with the traditional method but have no fear, it's not difficult and the results will impress both Western and Asian friends. I'll make this dish often, not because I have a low calorie diet (although perhaps I should) but because it's delicious and simple.

A Western cook will have no problem finding the spices in local supermarkets or from one of the many online Asian stores. The cooking techniques are not taxing and you don't have to take a trip to Mumbai to kit out your new Asian kitchen. This is a fascinating book with recipes that will encourage you to make, eat and enjoy flavourful and healthful meals.

Low Calorie Vegetarian Cookbook is the first of Sanjeev Kapoor's books that I have had the pleasure to review, and there are more to follow. This volume is bound to be a success with readers from every continent.

Cookbook review: Low Calorie Vegetarian Cookbook
Author: Sanjeev Kapoor
Published by: Popular Prakashan
Price: Rs.250.00, £11.69, $25.00US
ISBN 978-81-7154-888-0


Follow


Mostly Food and Travel Journal

on


and


Pinterest



Sponsored feature:


Party Planning Made Easy
With Saclà
21 great London Indian chefs, over 100
stunning recipes.
Available from bookshops and
Amazon
.
ISBN: 978-1906650728