I doubt that anyone will be asking 'So, who is this Mr. Todiwala bloke?' He has fed us in delicious fashion at his celebrated Café Spice Namaste at Tower Hill and now he invites us to feed ourselves. Cyrus Todiwala presents his latest book and he needs no introduction.

Mr. Todiwala's Spice Box tempts with accessible recipes and has us drooling over sumptuous colour plates. Cyrus introduces us to friends, colleagues and family, and dishes that will likely become regulars on your own table. There are those recipes appropriate for smart dinner parties but more which take advantage of inexpensive seasonal ingredients, and the book uses that Spice Box with just 10 compartments!

This book wins the award for Best Cookbook this year for its style and food presentation, with recipes designed with the home cook in mind. I will be happy to continue my journey from page to delicious page.

Visit Amazon to buy Mr. Todiwala's Spice Box here

Visit Café Spice Namaste here.



**************************
Most Memorable Cruise of 2016
Castles and Clans with The Majestic Line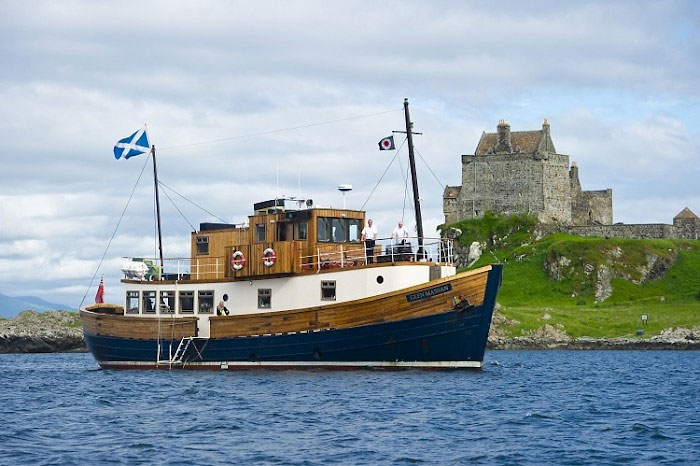 My first voyage a couple of years ago was an introduction to the Scottish Isles; this second trip was to remind me of why I loved the initial experience so much!

The Majestic Line offers holidays and short breaks on two converted fishing boats, and now a new boat has been added to the small but attractive fleet. They cruise around the waters of the west of Scotland and offer a number of itineraries to appeal to both nature and history lovers.

The Majestic Line fleet isn't the biggest. Their boats are not leviathans of ocean travel. But they have something unique: outstanding and tailored care, flexibility, accessible quality and charm. I have had a few cruises in my time but The Majestic Line remains one of my favourite companies. Yes, it's all a matter of taste. If you want international cable TV and wifi 24/7 then this might not be for you. If you are a lover of a piano lounge complete with a dinner-suited quartet then look elsewhere. But if you want to relax, enjoy an unhurried pace, restaurant-quality food and scenery offering something new twenty-four hours a day then The Majestic Line is for you …and me. And you'll be talking about this over dinner for years to come.

Read more here.

**************************
Outstanding Product of 2016
Moju Booster
For centuries, ginger has been prized not only for its vibrant taste but its health-giving qualities. It aids digestion, boosts immune systems, is a welcome hot drink when we are stricken with colds, and it's a glow-inducing winter-warmer.

Moju Boosters are convenient shots of ginger, apple and lemon. The flavour is zesty and fresh and ideal for a morning eye-opener, restorative hit when the frost bites and also as a cocktail ingredient.

This is an exciting and tasteful product and we wish the company well in 2017.

Learn more here.



Filipino restaurant wins Time Out Love London Award
Romulo Café named 'Most Loved Restaurant in Kensington'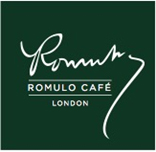 Romulo Café was named the 'Most Loved Restaurant in Kensington' at the third annual Time Out Love London Awards held on Thursday, 14th November 2016 at The Bloomsbury Ballroom in London.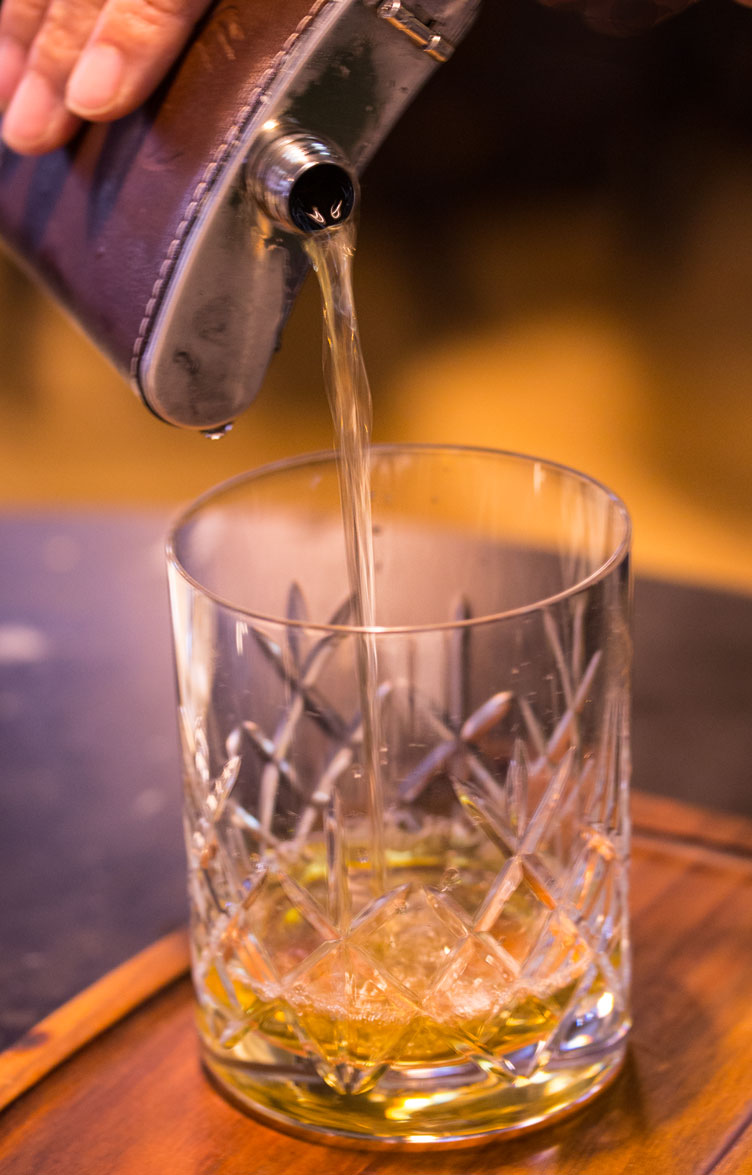 The 70-seater Filipino restaurant, which opened its doors only eight months ago in Kensington High Street, edged out competition from other more established haunts in the neighbourhood, carrying off an award designed to recognise London's best restaurants, shops, bars and cultural venues as voted by the public.

Owned and operated by former senior banker Rowena Romulo and co-Director Chris Joseph, Romulo Café garnered the most votes among nine short-listed restaurants in Kensington, a district of the Royal Borough of Kensington and Chelsea, hub of many of the capital's iconic museums, embassies and the new Design Museum. Romulo Café triumphs in good company. Among the other restaurant winners were Coya for Mayfair; Dishoom for Covent Garden and The Strand, and The Ivy Chelsea Garden for Chelsea.

The award serves as a clear testament to Romulo Café's popularity among UK-based Filipinos and local residents of Kensington, where it stays open seven days a week including holidays. Among its regular customers are diplomats from the Philippine embassy, businessmen and professionals including bankers, teachers, nurses, families with children, students, visiting Filipino tourists and generally anyone longing for or wishing to discover Filipino food. Votes were also a nod to the exceptional skills of Head Chef Lorenzo Maderas and his kitchen brigade, a strong front of house and operations team and much-lauded, elegant yet homey interiors.

Since March 2016, Romulo Café has provided a showcase for fine Filipino cuisine in London, serving archly presented heirloom Filipino recipes lovingly preserved by scions of the late General Carlos P. Romulo, the Philippines' longest serving foreign secretary, and his wife Virginia Llamas. It is the first branch of the Manila-based, eponymous family restaurant business launched by Rowena's sister Sandie Romulo-Squillantini and husband Enzo Squillantini in 2009.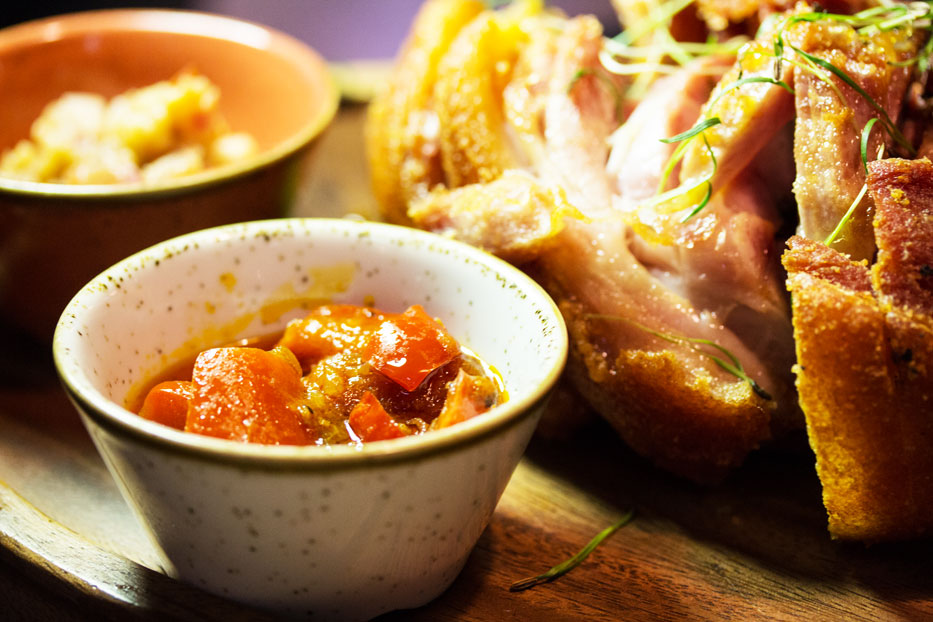 Rowena Romulo said, 'My whole family and I are thrilled that Romulo Café has won the Time Out "Most Loved Restaurant in Kensington" award. When we first heard we were shortlisted, Chris and I and the whole team were jumping for joy, and at the awards party, we couldn't believe a Filipino restaurant like ours could actually be in the running to win in such a competitive field.

'I never forget we are a new restaurant in London, a world food capital. Winning this accolade is a fantastic feeling, not just for us, but also for Filipino food, which is starting to get the recognition it has long deserved as a world-class cuisine. I am truly grateful to our loyal customers and supporters who come here regularly and who voted, as well as Chef Lorenzo and all my staff whose energy and commitment keep me going!'

Chris Joseph said, 'In London, Romulo Café has become a little patch of the Philippines and we are amazed at the sheer variety of customers we have been able to attract, from walk-ins off the street to corporate groups to visiting and London-based dignitaries and celebrities. Rowena and her family have always said that Romulo Café is a restaurant for everyone and definitely for our fellow Filipinos. This award proves that it is.'


Romulo Café in London is located at 343 Kensington High Street W8 6NW. It is open 7 days a week, from Monday to Sunday, serving lunch, merienda and dinner. The restaurant recently partnered with the Philippine Department of Tourism in the UK to cater for the Philippine Pavilion at the World Travel Market 2016 (WTM London) in Excel London.

Romulo Café London
343 Kensington High Street
London W8 6NW

Telephone: +44 (0)20 3141 6390
To book: reservations@romulocafe.co.uk

Opening Hours:
• 12 noon – 12 midnight (Monday-Saturday)
• 11.30am – 11.30pm (Sunday)

Website: www.romulocafe.co.uk

(Press release by Gina McAdam)



Cornishware – a traditional cook's gift
T.G. Green & Co was founded by Thomas Goodwin Green of Boston, Lincolnshire, in around 1864. His money came from business in Australia but Mr Green returned to England to marry Mary Tenniel. She was the sister of illustrator Sir John Tenniel whose work could be seen in Punch magazine and Alice's Adventures in Wonderland. T.G. Green bought an already established pottery in Church Gresley, Derbyshire.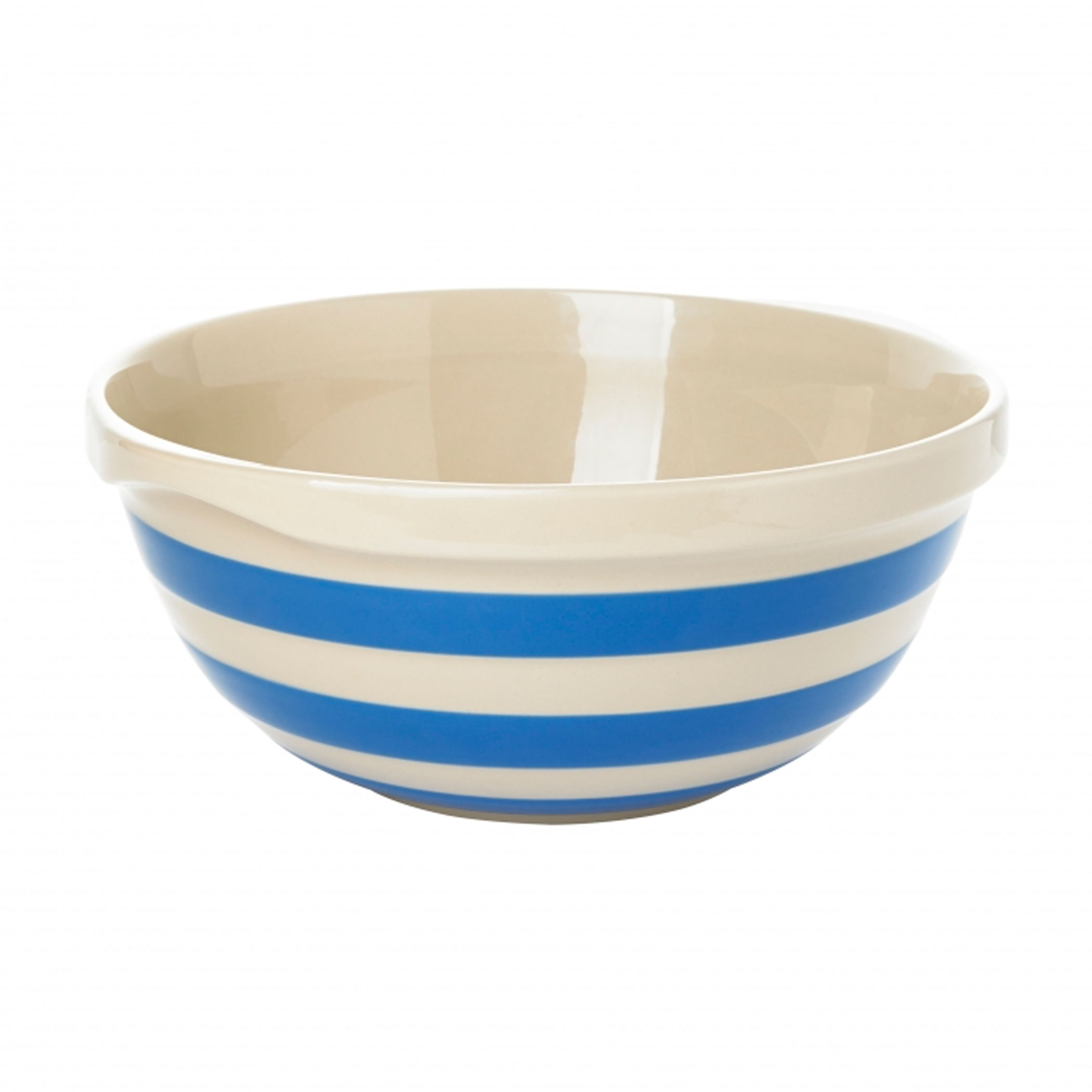 T.G. Green has been making the classic blue and white striped crockery since 1926. The iconic blue and white stripes are said to reflect the coastline of Cornwall in the South West corner of England: the blue of the sky and the white foam of the waves. The exact date that Cornishware was created isn't known, but it is thought to have been introduced by Frederick Parke, Green's General Manager, in 1919. The earliest mention of Cornishware by name is in a T.G. Green Trade Catalogue dated 1923. By the 1930s the range was well established. The pottery was widely sold throughout the UK through major department stores as well as Harrods.

The iconic kitchenware range has been used and appreciated in kitchens the world over since its introduction and it is now a true design classic. It is still made the same way as ever and the style is still the same. It is made using a unique lathe-turning technique that scrapes blue-coloured slip away from the white clay beneath. After the Church Gresley factory closed in 2007, designer Perry Haydn Taylor and 'lifelong admirers' Charles Rickards and Paul Burston restored the brand. It's practical, has classic lines, it looks at home by a cottage range and equally so in a techy apartment. It has an ageless appeal for anyone who loves cooking, baking and eating. One might have seen a few pieces on British television shows, including The Great British Bake Off!

I am rather taken by the iconic Cornishware large mixing bowl. It is beautiful, sturdy, has a good capacity and is a must-have for any budding baker. It's a good weight and ideal for hand-mixing cake batter. It looks good enough to be used as a kitchen fruit dish. The acquisition of one piece of this brand will likely herald the start of a collection. It's comforting to consider that I am using pottery which my grandmother would recognise and covet. Cornishware endures for very good reason.

Learn more here.




Alhambra Reserva 1925
Independently-owned Alhambra Beers, a celebrated brewery in Spain, was founded in 1925 and is named after the Alhambra Palace in its home town of Granada. Alhambra Reserva 1925 is the foremost artisan beer of the Alhambra Company and expresses its tradition and quality.


One might not know too much about beer but the first impression is of tasteful elegance. The green glass is embossed, with not a sign of a paper label. The bottle has an old-fashioned air leading the prospective drinker to expect a beer which might be traditional in nature, and that drinker would be right. It has been inspired, as the name suggests, by the first beers of the brewery in 1925.


This beer is produced in artisan style and is a strong pale lager with pleasingly intense flavour. It has a bitter edge, a golden colour and is lively with good bubbles. It has pronounced hop notes on the nose when the bottle is first opened. It is brewed and matured for 35 days, making it one of Spain's best-regarded lagers. The first sip offers a sweetness which grows into a full and complex experience. Its finish is crisp and long, making this a beer over which to linger.




MASSUCCO WINES
For many years Loris Massucco has been working hard, supported by the experience of several generations of family wine makers, to create his new, innovative wines. All over the world, wine producers are constantly competing when it comes to promoting and selling their wines, and what makes the difference all too often is price, at the expense of quality. To differentiate themselves, as well as offering classic wines of high quality, Massucco is working to innovate on two separate fronts.

Firstly, from the historic Roero vineyards, synonymous with wines such as Barbera and Arneis, Loris Massucco has a vision of the future, combining research and new methods of vinification with the careful ripening times of his beloved grapes. He has created wines that brilliantly express new and different aromas and flavours, whilst enhancing the potential of the classic varieties of the famous Roero wines.

This involves a unique method, invented by Loris Massucco, which involves a first early harvest in a specifically chosen vineyard. The grapes are then vinified in steel and a second harvest is carried out after 30-40 days in the same vineyard, which is then vinified in new oak barrels.

The two harvests provide very different expressions of the same grape, the first acidic, with the aromas and flavours of green fruits, the second very sweet, with the aromas and flavours of exotic fruits and jam. Together, they create a unique balance.


So, classic Arneis becomes Sole dei Tempi and classic Barbera becomes La Luna dei Tempi: these are examples of how you can develop new wines when armed with a profound knowledge of the grapes and the terroir, whilst taking advantage of thoroughly contemporary methodologies.

Secondly: the search for a new blend of two great wines.
Loris has used his Nebbiolo d'Alba of the highest quality and blended it with other wines from different areas of Italy, to make wine that nevertheless exalts the characteristics of the individual wines.
For example:
Nebbiolo: This grape tells us the tales of a terroir that is prestigious and rich in traditional values.
Corvina: The fruit of a land of love and passion. (And one of the grapes that goes to make Valpolicella).
Corvina is colourful and spicy, so when blended with the more tannic Nebbiolo, the mixture gives rise to an emotion and harmony that warms the heart.


This experiment has resulted in a great wine to partner with game, risotto, cured meats and strong cheeses, or just for meditation. It is a completely different expression of the Nebbiolo grape. This wine is Terramore (Land of Love), and from the lees of this exceptional wine Loris has worked to create a range of cosmetics and has also put together a wine/food and spa package based at the vineyard. (Details available from orders@orsamajor.co.uk)

Finally, Spumante Cavaliere della Serra. Whilst all the world has been going mad for Prosecco, the delicious, carefully made and traditional Spumante has remained popular in Piemonte, its pleasure known only to a few connoisseurs. Cavaliere della Serra is a wonderful example of this fantastic, traditional, sparkling wine.

All four of these exceptional wines are only available by contacting: orders@orsamajor.co.uk and will be delivered straight to your door in beautiful wooden boxes of 6.

SPECIAL OFFER:
The wines are now available to you at a special introductory offer:

-20% FOR ANY WOODEN BOX OF 6 BOTTLES: N.B. Delivery is not included.

Box of 6 bottles TERRAMORE: £156.00
Box of 6 bottles LUNA DEI TEMPI: £156.00
Box of 6 bottles SOLE DEI TEMPI: £156.00
Box of 6 bottles CAVALIERE SERRA: £120.00

Visit Massucco Wine here


Current articles
Click the menu options for more - much more...