Cheval Three Quays


We travel and we spend time in hotels. Yes, but how often have we had extended time away from home and wished that we had a place to rest our heads that was a bit more like, well, home? A few more amenities would do the trick.
Cheval Three Quays is a truly striking collection of new luxury serviced apartments. But where exactly is Three Quays? It's on the banks of the Thames and next to Sugar Quay which reminds us of the days when this river bristled with cargo ships bringing goods from an empire on which the sun never set. The other quays were called Tobacco and Rum, and collectively offered all those items that are now considered so bad for us – times change! But the other neighbour is the Tower of London, and that never seems to change.
This is an iconic corner of a city that boasts more than its fair share of architectural photo opportunities, monuments, historic sites and striking views. Tower Bridge is just a few yards away and that is numbered amongst the world's most recognised structures. The Shard is just across the river, giving a nod to a London that moves forward but cherishes the past (sometimes).
This new aparthotel opened for business on 10th
March and is 5* (or is it 6?) in every regard. That location is unbeatable and is well served by public transport, although it's probable that a good proportion of guests staying here will have a car equipped with chauffeur. The apartments offer a home from home for those with discerning tastes and whose homes are luxurious. There are 159 studio, one-, two- and three-bedroom apartments and penthouses which provide accommodation for every size of party. There will be folks who want to have privacy and flexibility for just a night or so, and others who might like to stay for a year.
Undoubtedly the location is outstanding but visitor does not live by views alone. These are breathtaking, but one tends to take sights for granted after a while. It's the architectural design by 3DReid and the interior design by Forme Design that have just as much impact. Rooms are individual, practical and breathtaking. Colours are restful, textures are thoughtfully incorporated, finishes are impeccable, and fixtures are for which to die. There's a touch of whimsy, with a Monopoly set being provided in each apartment.
One-bed apartments are presented to just the same high standard
as the penthouses. Size will differ and there might be a shower instead of a full bath but the same quality will be evident throughout. That aforementioned shower has sufficient acreage to satisfy any bathroom-lingerers. Kitchens have every appliance a small home might require, and avant-garde Gaggenau, so there will be no complaints even from food professionals.
There isn't a restaurant as an integral part of Cheval Three Quays but there is a concierge, providing discreet and efficient service 24 hours a day. The team provide access to everything from tickets to the latest West End show to a table at one of the nearby celebrated restaurants – anything from a German eatery to the iconic Café Spice Namaste are within walking distance. Some of those restaurants can take bookings for meals to be bought in and enjoyed in the apartment. Local knowledge can add so much to a visit. Each one also has a dedicated maid for the duration of the guests' stay, allowing a more personalised experience.
Both private and public spaces at Three Quays are light and spacious. Historic photographs of the working river remind the guest that this truly is London and not their usual home. And they might well need reminding. These apartments are stylish, but more importantly, they are cosy. Yes, they are sumptuous but remain welcoming for families. They certainly have a classy address, but that will shortly feel like your neighbourhood.
For more information visit Three Quays
here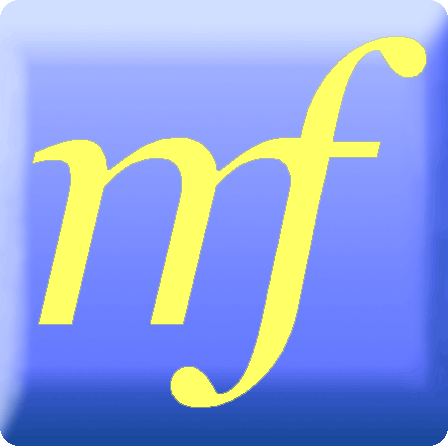 Yamal Alsham - Knightsbridge
Yamal Alsham is new to Knightsbridge but it's joining its established sister of the same name in Chelsea Harbour. It's a neighbourhood with its fair share of Middle Eastern eateries but they are appealing not only to the host community but to the ex-pats who long for a taste of home.
That's the draw of the Lebanese- and Syrian-inspired menu. It offers something for every diner with fresh salads, warm bread straight from the oven, delicately char-grilled meats and filled pastries. Yes, there are several dishes that are well-laced with vibrant spice, but still more that are just well-seasoned and aromatic.
It's approaching Valentine's Day and if you have to look up the actual date you will likely already be in trouble! Yamal Alsham would perhaps be an ideal choice. For those with long-established partners you will appreciate the practicalities of this stylish venue. Its location has extensive transport links – by Underground via both Knightsbridge and Hyde Park Corner, and by all those iconic double-deck buses!
But there are those other couples for whom this might be the first
Valentine's outing. Yamal Alsham is a comfortable venue for those who are still unsure about the tastes of their romantic-evening companion. There is nothing too outlandish here, but dishes are well presented and even vegetarians are well provided for. There is a good selection of fish dishes but a meat eater will want to sample the grilled skewers.
This restaurant, only opened recently, is light and bright with touches of metallic opulence. The door handles and decorative medallions welcome the diner with a hint of exotic glitz. There are more lustrous touches of bronze on ornamental coving and friezes. The prices are, however, more reasonable than the décor might suggest.
There are plenty of standard and expected dishes on the extensive menu but they are done well and why would you be visiting a Lebanese and Syrian inspired restaurant if you didn't want to eat Lebanese and Syrian inspired food? Hoummos is the celebrated and ubiquitous
pureé of chickpeas, tahini (sesame paste), lemon and a drizzle of olive oil. Use some of that aforementioned bread to scoop.
Falafels are deep-fried bean and herb croquettes served with lemon and tahini dip, and are golden and crisp. We find them all over London but they are often soggy and unappetising. Yamal Alsham offers a version that is a cut above most.
We British love pies and they are here. OK, admittedly in miniature and
perfectly-formed guise, but they have fillings that are somewhat more interesting than steak and kidney. Fatayers are vegetarian baked pastry triangles filled with baby spinach, spring onions and sumac, which is a unique spice blend of the region. Cheese sambousek will also please the non-meat eater – deep-fried pastry parcels filled with cheese and herbs.
Kafta Orfaleas are spicy minced lamb skewers made with parsley, onion and served with a grilled tomato. I think this should be a signature dish. It is indeed spicy, but all the ingredients play a part in making this meat kebab a memorable item. The lamb remains moist with just the amount of grilled flavour to suggest its mode of cooking, but without so much that one would have the impression that charcoal could be the indispensible additive.
Yamal Alsham isn't fusion, it's not cutting edge, but both of those concepts are rather over-rated. It's just 'right'. It delivers that for which one would hope from this regional cuisine. Its prices won't shock and its service is friendly. Valentine's Day dinner could well be sorted!
Yamal Alsham
48 Knightsbridge
London SW1X7JN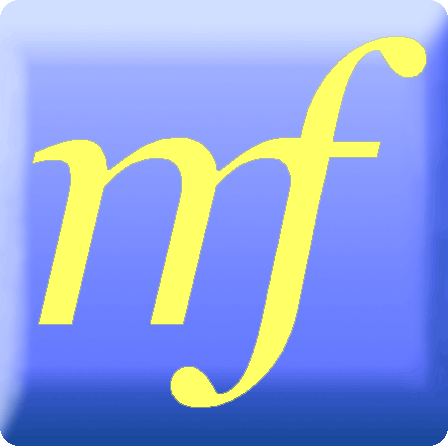 Winter Cocktails
Cocktails! We tend to have a vision of summer evenings, flowery dresses, sipping colourful libations in some place exotic. But for those of us who live far from the equator those days of balmy bliss only happen by during our short summer months, and even then there are no guarantees!
But we still crave mixed drinks with complex flavours and a richness that's appropriate for cooler weather, log
fires (if we are lucky) and old-fashioned conviviality. This book offers suggestions for those cocktails that make a snow flurry a welcome sight and an invitation to mull some wine.
Winter cocktails – mulled ciders, hot toddies, punches, pitchers and cocktail party snacks, to give the full title, presents a wealth of recipes that include the traditional steaming pans of spiced red wine and the fluffy eggnog for Christmas. It has a collection of classic cocktails that are served at room temperature or with ice. It's not just the temperature of the drink that makes it wintery, but the balance of alcohols and mixers that create warmth.
As to that mulled wine: yes, it is here and rightly so, but there is also a glinting white wine version with herbs and pear eau-de-vie. There is the aforementioned traditional Eggnog, velvety and synonymous with holiday, but Butterscotch Eggnog will shortly be putting in an appearance chez nous. This has the added dimension of caramel notes, and the garnish of sea salt makes this a thoroughly contemporary beverage.
Irish coffee is less often seen on restaurant menus, and Irish Coffee glasses have gone the way of fondue sets – the back of that top kitchen cupboard. But this became popular for a very good reason: it's delicious! Everyone will insist they know what constitutes an Irish Coffee. 'Well, it's coffee and whisky isn't it?' No, it's not. It's coffee and IRISH WHISKEY. The Irish spirit is spelt differently and has a distinctive flavour. I dislike Scotch but I can savour a tot of Irish – the difference is that marked. Do try this, even if you only have a regular glass tumbler in which to serve it.
My pick-of-the-book is a Bloody Good Punch, which is indeed a bloody good punch. This is potent with bourbon, amaretto and champagne along with Blood Orange Sour Mix, the recipe for which is listed within these pages. OK, the fact that this contains fruit might salve the conscience, but the best policy is to just enjoy this for its taste, and drink with moderation.
Winter Cocktails is a unique collection of stylish mixed drinks that might help those long dark nights pass with a bit of a swing. A delightful book that will be coveted by any budding Barista.
Winter Cocktails
Author: Maria del Mar Sacasa
Published by: Quirk Books
ISBN 978-1-59474-641-3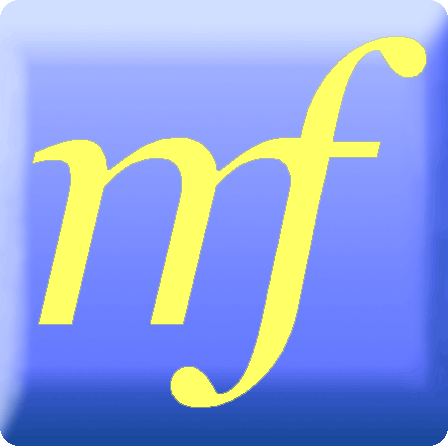 Sweet Valentines - Etruscan Chocohotel – Perugia, Italy
Isn't it a perennial problem? What to do for Valentine's Day! When
one has had the same partner for several decades one starts to run out of romantic options. You might possibly get away with socks for Christmas, but they just don't cut the mustard for Valentines. Jewellery is predictable, and restaurants are always full to bursting with couples, red roses and enough candle power to illuminate a small town.
If one is still in the first flush of a relationship then perhaps the prospect of a Valentines getaway is even more enticing. One might want to make an impression, and there could even be the chance of a proposal. Yes, life can be sweet …as chocolate.
Chocolate is a traditional Valentines gift and is still welcomed, but think of the impact a whole chocolate hotel would have. No, dear gluttonous reader, the hotel isn't exactly made from chocolate but is stuffed with enough of that confection to warrant the title of Chocohotel; and what's more it's in Italy and there are few more romantic places than that.
Etruscan Chocohotel has 3 stars and what it lacks in glitter it makes up for in themed fun. Perhaps another time you might even consider bringing the kids, who will have eyes like organ stops before they even reach their room. The chocolate extravaganza starts in the hotel lobby.
We have all seen them, those chocolate novelties. Something for the tree at Christmas along with some coins. One might have some chocolate initials for a birthday and then there are body parts – although discussion of those will remain for another article (perhaps). But here at the Chocohotel the chocolate goods are tasty and
tasteful and by Costruttori di Dolcezze and Eurochocolate. It seems that anything to do with a computer has been fabricated in chocolate, and - this is Italy, after all - how about a chocolate pizza? All this and much more!
At Etruscan Chocohotel, rooms are on three floors and each is, unsurprisingly, dedicated to a style of chocolate. OK, so admittedly the Etruscans were never big on chocolate, owing to the fact that the stuff had not yet been discovered, but they would likely have appreciated staying in any level of a hotel with motifs of milk chocolate, dark chocolate and gianduja chocolate. For sheer delicious decadence there is a Choco Sweet Suite that presents the visitor with mounds of chocolate in each corner of the room, and you get to take home any you can't finish during your stay.
Some rooms are equipped with, well, equipment of the sporting variety. A whimsical touch from the management of a hotel that dares the guest to stick to that diet. The handles of the treadmill are handy for hanging one's suit …this is a relaxing vacation, not a gym boot-camp!
Breakfast offers temptations for those who are still craving chocolate. Chocolate dip, hot chocolate in mugs, big jar of Nutella, chocolate cakes and the like partner more conventional fare for those with traditional morning needs.
The centre of Perugia is not far away, making this hotel an ideal location for a short break or a romantic interlude. There are plenty of activities, stunning architecture and restaurants just a few minutes' drive from your chocolate heaven. All rooms are equipped with air conditioning, satellite TV, minibar, telephone. Wi-Fi access, parking and garage are free for Etruscan Chocohotel guests.
Etruscan Chocohotel is unashamedly themed. It's a joyful and light-hearted spot and ideal for those who are not looking for starchy formality. It's just right for families, but memories of a Valentine's Day for just two here will likely make you smile for years to come.
Etruscan Chocohotel
via Campo di Marte
134 - 06100 Perugia (PG)
Italy
Phone: +39 075 5837314
Email: etruscan@chocohotel.it
Visit Etruscan Chocohotel
here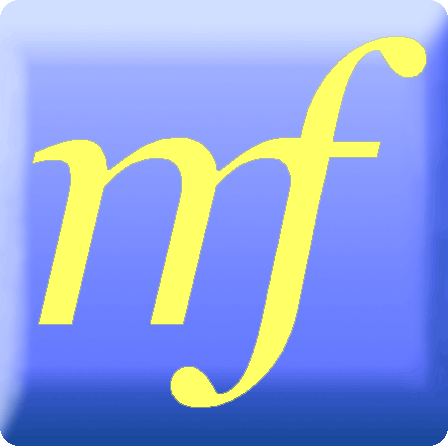 Norcia – Umbria, Italy
Anyone with a molecule of romance in their hearts will have considered a vacation in Italy. Any lover of good food and wine would have mused on a visit to this land of culinary abundance. Every traveller who prizes quality produce, striking accommodation and the best of restaurants will want to stay in Norcia. Where? Yes, that is the expected response from the untutored.
The historic town of Norcia is in the heart of the Valnerina, on the edge of the Sibillini National Park in Umbria. That's the region that is sadly overlooked by those visiting Italy for the first time. One passes through this region on the way from Tuscany to Rome, and it seems the only variation on that programme is travellers choosing to travel from Rome to Tuscany.
The pretty walled town of Norcia is just what one would hope to find in Italy. It has retained much of that timeless quality and charm that is so often swept away by modernisation. Norcia, traditionally known in English by its Latin name of Nursia, is situated on a wide plain at the foot of Monti Sibillini, a part of the Apennines with some of its highest peaks. It's an ideal base from which the hardy and energetic sorts will set out for days of mountaineering and hiking.
The town's recorded history goes back as far as the 5th century BC, when the Sabines settled here. It became an ally of ancient Rome in 205 BC, during the Second Punic War, but perhaps it is better known for its later Christian inhabitant. St. Benedict, the founder of the monasteries that bear his name, and his twin sister St. Scholastica, were born here in 480. Monks came to Norcia in the 10th century, and the Monastery of St. Benedict is built over the ruins of the house the saint called home.
In the 6th century Norcia was conquered by the Lombards,
becoming part of the Duchy of Spoleto. In the 9th century it was attacked by Saracens. In 1324 it was struck by a powerful earthquake and more followed in the years 1763, 1859, 1979. After the earthquake of August 22, 1859 the Papal States, to which Norcia then belonged, imposed strict building regulations forbidding structures of more than 3 floors and requiring the use of particular materials and building techniques. This edict has helped to give the town its architectural style, which is one of its great assets.
Norcia's celebrated main basilica is, unsurprisingly, dedicated to St. Benedict and is connected to the Benedictine monastery. The building we see today was erected in the 13th century on the remains of Roman buildings assumed to be the house in which the twin saints were born.
There is much here to occupy the discerning tourist. Gothic facades, narrow streets, striking views, shops and museums. But those aforementioned shops will be the draw. There are the usual boutiques selling stylish home goods but there are others that are more memorable, and they are filled with the most delectable of local food delights.
Lentils (Castelluccio variety) are big here, or more accurately, they are small here. They are celebrated all over the country for their distinctive flavour and their texture, and they are the traditional Italian New Year accompaniment to Zampone di Modena, stuffed pigs trotter. They are also presented as a rustic soup which will be welcomed by those returning from mountain walks.
For a touch of luxury consider Norcia's black truffle. There are numerous shops here selling fresh truffles, and whole or sliced in jars. They are fine quality with an aroma that will be mouth-watering for any lover of these fungi. That earthy scent is eclipsed by the flavour brought out by cooking, and it doesn't take much to create a decadent pasta or egg dish from some truffle shavings.
One look at the landscape and one realises that this must be pig paradise. According to tradition, it was the Jews
who arrived after the destruction of Jerusalem who invented the technique of preserving pork. Now, that sounds unlikely but as they were unable to eat the meat themselves, they chose to preserve it in order to use in trade.
From the 12th to the 17th century, processing techniques developed along with the emergence of the "norcino" or dedicated pork butcher, who set up guilds which in turn created new cured-meat products. Pope Paul V, with a papal bull of 1615, recognized the Norcian guild dedicated to the home-grown saints, and several years later Pope Gregory XV promoted this association to the rank of Arch-confraternity – which later became the university of the pork butchers of Norcia and Cascia and of the Norcian empirical pork physicians. Yes, their knife skills were appreciated more by people than pigs.
Cured hams, capocollo salami (made from pork neck and shoulder, and a speciality of Norcia) as well as prosciutto crudo (uncooked, dry-cured ham), spalletta (small cooked shoulder of pork), loins, bacon and guanciale (unsmoked cured pig's jowl) are all available from local purveyors. Those products are generally made from regular pigs, but Norcia is also widely known for good hunting, especially of wild boar, and for the production of sausages and ham made that free-range pork. Such products have been named after Norcia: in Italian, they are called norcineria.
Norcia is worthwhile visiting any time of year but winter tempts with crisp air, warm fires and the best of food. It's a compact little city that offers enough amusement to fill a short break; or consider it as a base from which to wander.
Getting to Norcia:
By road, allow two hours from Rome, via Terni, and around two and a half hours from Florence, via Perugia.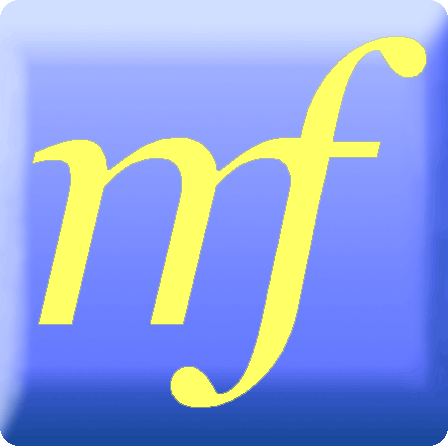 Pumpkins & Squashes – Over 100 Sweet & Savoury Seasonal Recipes
I am an enthusiastic home cook and a periodic professional cook, but I hold my hands up and admit that I have
avoided using pumpkins and squashes, my excuse being that when I was growing up we never saw such things apart from on Halloween, and even that wasn't a popular holiday/event till I was well into my teens.
Janet MacDonald has penned a volume that demystifies these vegetables and presents a hundred or so recipes that are simple and, for the most part, economic to prepare; that fact alone makes visiting the world of all things squashy worthwhile.
The most common of squashes are courgettes and cucumbers, and they are the most tender and easiest to prepare. It seems that every summer provides a glut of these for every lucky veg garden tiller and every (even-luckier) allotment holder. We slice cucumber for salad. We fry courgettes with a little butter. We toss a fritter or two. And then we are faced with several months of repetitive tedium. This book has a host of alternatives including Cucumber, Mint & Cider Sorbet that works well as a refreshing between-course course or, if sweetened, as a light dessert. Smart and sophisticated and hardly any work at all if one owns an ice-cream maker; and it's possible to make a granita if one only has a freezer.
Savoury Squash and Cheese Puffs are versatile, using any one of several varieties of these vegetables. These bites are delicious as nibbles with drinks or as a side dish in place of bread. This is a deliciously sneaky way of getting some vegetables into children.
A rather stylish dish is that of Tiny Pumpkins Stuffed with Stilton Cheese. This is posh dinner-party fare and looks cheffy enough to impress even the in-laws. There is nothing too difficult to master in the recipe but the result is more than the sum of its tasty parts. A classy vegetarian main or memorable side dish.
Pumpkins & Squashes – Over 100 Sweet & Savoury Seasonal Recipes is a must-have for any vegetable grower or for those of us who have always been curious about these overlooked newcomers.
Pumpkins & Squashes – Over 100 Sweet & Savoury Seasonal Recipes
Author: Janet MacDonald
Published by: Grub Street
Price: £12.99
ISBN-10: 1908117168
ISBN-13: 978-1908117168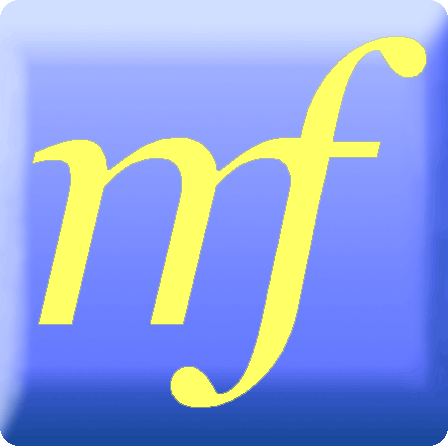 Valencia
Valencia is the third largest city in Spain after Madrid and Barcelona. The Port of Valencia is the 5th busiest container port in Europe and the largest on the Mediterranean, and is these days something of a work in progress. For those lucky enough to arrive by ship the impression is of a sprawling building site. Perhaps visitors will remember the 2005 America's Cup yachting races which were held at Valencia and attracted 150,000 visitors to the port each day during the two weeks of events.
Valencia was founded by the Romans. Its historic centre is one of the largest in Spain, with ancient monuments, views and cultural attractions enough to gladden the heart of any history buff. During the Muslim rule the city was called Medina at-Turab.
Most people might not recognise the name of the Castilian noble Rodrigo Diaz de Vivar, but mention Charlton Heston and El Cid and one has an epic picture of Valencia during a historic period of turmoil. Rodrigo was intent on creating his own principality so, in command of a combined Christian and Moorish army, he besieged the city between 1092 and 1094, and ruled there till 1099. He was killed in true movie fashion defending the city from an Almoravid siege (led by actor Herbert Lom), leaving his wife Ximena Díaz to rule in his place for another two years, when the Almoravids retook the city and restored it to Muslim control.
The ancient winding and characterful streets of the Barrio del Carmen near the market contain buildings dating back to Roman and Arabic eras. The narrow streets remind one of North African souks. The Cathedral, built between the 13th and 15th centuries, is primarily of Gothic style but contains elements of Baroque and Romanesque architecture. Beside the Cathedral is the striking Gothic Basilica of the Virgin (Basílica De La Virgen De Los Desamparados).
There was a catastrophic flood in 1949 with dozens of deaths, and again in 1957 when the river Turia overflowed
its banks, claiming more than eighty lives. To prevent another tragedy the river course was diverted in the 1960s. The original track of the river remains and is now a lush sunken park called the 'Garden of the Turia' (Jardí del Túria or Jardín del Turia). This green ribbon offers cyclists and pedestrians a chance to cross much of the city without putting either a wheel or foot on roads. This park is a jogger's paradise and traffic-free apart from bikes carrying Lycra-clad enthusiasts. Followers of sports other than cycling might like to know that Valencia is the only city in Spain to have two American football teams in LNFA series A, the national first division: Valencia Firebats and Valencia Giants.
Valencia is known internationally for paella valenciana, a rice dish cooked in a distinctive wide, shallow pan. Its main ingredients apart from the Spanish rice are saffron, seafood or meat, along with a few vegetables. This dish is offered in many local restaurants, but pick one that is frequented by residents rather than tourists.
Another good choice for gastronomic immersion are tapas or pinxos. These are on offer in many small bars across town from lunchtime onwards. There is something of a process for ordering these delicious snacks. Well, in truth one does not usually order them at all but rather select a few and pile onto your plate. The barman will note how many tapas you have consumed and will present the bill at the end of your grazing.
Apart from bread topped with the ubiquitous ham there might also be some seafood, cheeses and of course the famous Spanish omelette of onions and potatoes. Croquettes of various kinds should not be missed: they are usually made with a rich white sauce flavoured with ham, cheese or chicken.
The residents of Valencia are blessed with a city sporting monuments to its historic past, but there is a living historic market (Mercado Central) that is very much alive. One can learn much about a country by taking a look at its produce market and Valencia has one that is vibrant with colour, rich in diversity and tempting at every turn. The Modernist facade is testament to the importance of the produce market in the past - and even in the 21st century.
There are stalls that specialise in olives. Tubs of them flavoured with herbs or spices vie for your attention between others mixed with red peppers or stuffed with garlic. Another vendor displays the biggest radishes you would have ever seen, alongside some surprisingly exotic yams attesting to Spain's growing ethnic population. There are rows of cured hams hanging like meaty fringes, and fish counters with glistening prawns and shellfish. Take a break at the market cafe and try some horchata which is a local speciality drink made with tiger nuts.
The largest plaza in Valencia is the Plaça de l'Ajuntament or Plaza del Ayuntamiento. The City Hall (Ayuntamiento) is found here, and the central post office. The Plaça de la Mare de Déu contains the Basilica of the Virgin and the Turia fountain. Another beautiful photo opportunity…and there are so many in this vibrant city.
Valencia is a city with which one can quickly fall in love. It offers spectacular historic buildings, rustic tapas bars, plenty of retail therapy opportunities and much more. A day would give an introduction but one would need to stay much longer to enjoy the full romance of this Spanish gem.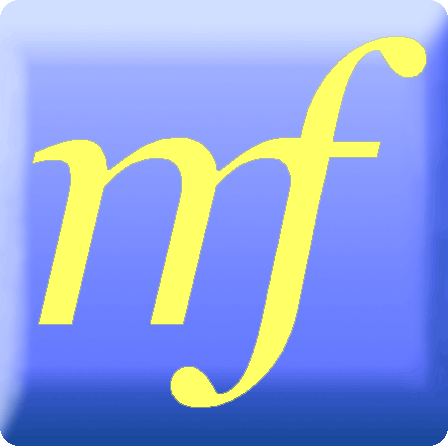 The Delicious Simplicity of Alentejo –
the food and drink of forgotten Portugal
We live life at a frantic pace and when we take a moment to reflect we muse on the quiet life, the good life, of life filled with gentler pursuits, and of time spent around the kitchen table. That good life is still evident in the Alentejo region of Portugal.
Bread is an indispensible part of meals in Portugal. It's there on every table and for every meal. It's even used as
an ingredient in hearty dishes. Açorda Alentejana is one of the most traditional soups in Portuguese cuisine and comes from, as the name suggests, Alentejo. It's a flavourful broth with coriander, in which soak large cubes of bread. The creation is finished with a topping of poached eggs.
The local bread is somewhat addictive with its open and slightly chewy texture and substantial crust. This is just about as far from your regular 'white sliced' as one could sprint, although that tasteless entity is taking hold even in this neck of the woods. But Alentejo's traditional bread doesn't make itself. It's what one might describe as artisanal, so there must be an artisan doing the work, and that work is tough.
Joana Roque looks every inch a toddler's dream grandmother. She has a substantial lap and bosoms, and a character that is as warm and welcoming as her wood-fuelled bread oven. Joana is in her mid-seventies and is bent through decades of hard graft. Her hands are like shovels – but gentle. She shapes the bread into rolls and loaves with a practised movement, with no wasted effort of crimping, slashing or unnecessary twiddles. This is daily bread.
These days, the oven output is around 3 dozen loaves per day. Even with the aid of her daughter it's still a lot of dough to measure and mix. A few years ago Joana would make thousands of loaves per week but times change and now the ready-sliced in plastic is gaining ground. It's ironic that those of us who have grown up on the spongy and tasteless stuff crave this authentic bread with a bit of character. Joana wonders what the future might bring.
Joana Roque
Rua do Meirinho Velho, no 12
7960-264 Vidigueira
Portugal
Phone: +351 284 085 029
Barrancarnes – Cassa do Porco Preto offers an insight into another Alentejo product: its famous black pigs. These are special in the same way as are Champagne and Stilton cheese: they are unique and prized. The Alentejo breed is a descendent of the sus mediterraneus wild boar from the south, that were domesticated to become modern Iberian pigs.
These pigs have not crossed with other breeds and therefore they retain unique characteristics of meat and fat to produce a particular flavour, aroma and texture. The marbling of fat throughout the meat is key.
One can see the pigs roaming freely under oak trees in fields near the town. They live on the acorns and there is a mathematical formula to calculate how many pigs can graze in any particular pasture. Each tree is assumed to give so many kilos of acorns and each pig is assumed to eat so many kilos per day, thus one knows how many pigs can be sustained in the area.
This company was established in 1988 and deals exclusively with the production of meats from the Black Pig of Alentejo breed. There are now two factories in Barrancos, one for hams, pork loin, Paiola, Copita, Paio, and the other for more traditional pork products.
If you want to know how to carve and taste authentic quality ham from Alentejo then watch the video
here
.
The landscape of Alentejo speaks so much about its food. The aforementioned pigs gather under oak trees; the
cork trees, found in abundance here, still provide the natural seal for bottles of excellent local wine; and the vines provide that wine. And then there are the groves of olive trees with their silver-grey leaves and gnarled bark.
The Museu do Azeite (Olive Oil Museum) in Moura shows the methods of extracting olive oil through the ages. It is evident that, in general, olive oil is far more delicious these days than a century or so ago. One can see large bins where local growers would deposit their olive harvest. Those olives might have been collected over a period of several days and might wait another day or so before being pressed. This delay resulted in deterioration and the beginning of fermentation of the olives, giving a rather disagreeable taste in the finished product.
These days the olive oil of the region is revered as some of the best in Europe. It's sampled and tasted by experts who sip from blue glass so as not to be distracted by the colour of the oil, which can range from gold to green. It is then designated as Extra Virgin, Virgin or just olive oil.
To learn more about the olive oil of Alentejo visit the museum.
Olive Oil Museum
Rua São João de Deus,
Moura 7860-001
Portugal
Phone: +351 285 253 978
The vineyards and wines "Encostas de Estremoz" were founded by José Castro Duarte and his wife, Joana Silva Lopes. It's an estate of 100 Ha where the couple work with leading Portuguese winemaker, Miguel Reis Catarino.
This is one of the friendliest wine estates in the area. They contrive to combine commercial production with warm hospitality. The tasting salon is rather like a small sitting room with comfy chairs and even a TV. One is educated in the ways of the local wines but without the stiff formality of some other establishments.
All wines are produced at the Quinta da Esperança vineyards in Estremoz, where new techniques of production are found next to traditional methods. This domain's wines were first presented in 2001 with Encostas de Estremoz Red, and Encostas de Estremoz White.
In 2002 another red wine was launched: Terras de Estremoz. This wine is made from the Aragonez, Cabernet Sauvignon and Trincadeira grapes. In 2004 the collection increased to showcase local grape varieties. Encostas de Estremoz features not only the Touriga Nacional grape, but Touriga Franca, Alicante Bouschet, Tinta Barroca and Trincadeira.
In 2006 the estate presented their celebrated red wine called DJ Encostas de Estremoz Reserva, and DJ Encostas de Estremoz Quinta da Esperança.
My particular favourite is their Terras de Estremoz Rosé. This is an ideal wine for those hot summer evenings, the chill of the wine forming a dew on the glass, and the contents mirroring the blush of the setting sun.
This estate is well worth a visit
Quinta da Esperança
7100-145 Estremoz
Estremoz
Évora 7100-145
Portugal
Phone: +351 268 333 795
Fax: +351 268 333 754
The products here are simple, but that does not mean that they are lacking in quality. They are full of flavour and deserve to be recognised in the same way as produce from their richer European competitors.
For more information visit:
Sunvil Discovery
Alentejo Promotion Office
and
TAP Portugal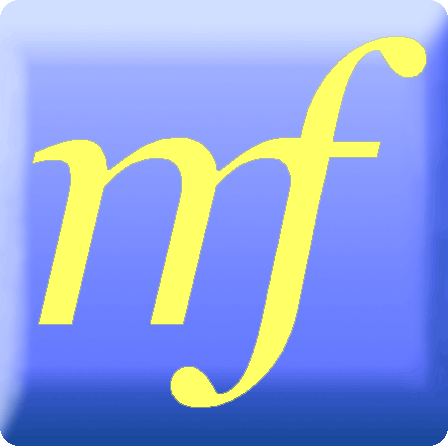 The Nuns and Tarts of Alentejo, Portugal
Portugal is on the very edge of Europe and often overlooked in favour of its more vocal neighbour, Spain. But this country has so much to offer to the visitor. Striking landscapes flatter the eye, generous hospitality warms the soul, and gastronomy seems to be a well-exercised hobby practised by all.
The Alentejo is an unspoilt and relatively unknown region of Portugal nestled next to the more celebrated Algarve. Its rolling hills, boulder-strewn pastures, groves of cork and olive trees and vineyards tempt one with the notion that good things to eat might not be far away.
In fact good food has been central to life in Portugal for thousands of years and was brought to the height of refinement in the Middle Ages in monasteries and convents. Arab and Jewish traders imported cinnamon from the East; almonds have always been in abundance; sugar was often a dowry paid when a novice entered the convent, as there was plenty of sugar coming from the Portuguese colonies. Egg whites were used to starch habits as well as for clearing wine, which left a surfeit of yolks. All the ingredients were available to create delicious sweets.
One might conjure an idyllic vision of plump, elderly, black-habited ladies with religious inclinations dividing their earthly hours between their devotions and a nice bit o' cookin' – but it seems there were other pursuits on the curriculum.
Perhaps it's no surprise that young nuns and monks would look for romantic liaisons. Many of them didn't sign up for religious orders following a spiritual awakening, seeing the heavenly light, or through divine inspiration. It was more often due to practical necessity. What does one do with the youngest son when big brothers have taken the land and taken up arms – the military being the second best option to staying home and swelling the ranks of the landed gentry? Send the boy to a monastery. What will become of an unmarried daughter? Off to the convent with her. There is a story about Sister Mariana Alceforado who lived during the 16th century. It is said that Mariana fell in love with a French army officer, Noël Bouton, and when he returned to France she wrote love letters to him. Later the letters were found and translated, and eventually became internationally published with the title 'Letters of the Portuguese Nun'.
But between passionate interludes, these nuns not only prayed but took pleasure in devising ingenious ways of
using a relatively few basic ingredients to make signature desserts. Convents became famous for particular sweets that the nuns and monks sold as a means of supplementing their incomes. Pão de Rala looks like nothing more than a loaf of rustic bread but it has an amusing history. It was a speciality of the nuns of the Convento do Calvário in Évora. The name and shape of this famous cake have royal connections: King Sebastian visited the convent but, it being a poor order, they could only offer him olives, water and 'thin bread' (pão de rala). These days this Pão is constructed of an outer skin of almond-based paste with a filling of vibrant orange egg yolks, sugar, almonds and pumpkin. The outside is dusted with flour and browned to add an authentic-looking crust.
Pasteis de toucinho is another popular small cake. It's made with pork fat: that might at first sound rather strange until one remembers that lard is often found in pastry partnered with butter. There is suet, too, which is organ fat found in traditional Christmas minced meat. Pasteis de toucinho has a richness from the lard, but fear not, my dubious reader, these treats taste nothing like a bacon sandwich.
But let us consider Portuguese tarts. There are many tarts in Portugal but there is only one that every tourist will crave – probably the only tart to be included on a globetrotter's bucket list. It's ubiquitous across Portugal and in every pastry shop around the world that might advertise itself as 'Portuguese'. It's the Portuguese Custard Tart or, to give its local name, pastéis de nata. These tarts are loved on every continent and particularly where Portugal has had colonies or trading interests, which include Brazil, Angola, Mozambique, Goa in India, Malacca in Malaysia, and Macau in China.
It is believed that pastéis de nata were created centuries ago by monks at the Mosteiro dos Jerónimos in the
parish of Santa Maria de Belém, in Lisbon. In fact in Portugal they are sometimes also called Pastéis de Belém. Following the closure of many of the convents and monasteries after the Liberal Revolution of 1820, the production of pastéis de nata transferred to what is now the Casa Pastéis de Belém nearby. The former monks wanted to continue to produce the tarts and so patented and registered the recipe, while contracting the Antiga Confeiteira de Belém to produce them. The secret was given to only five chefs, who guarded this original recipe under the Oficina do Segredo (Office of Secrets).
At first glance these are quite rustic creations. The pastry is somewhat free-form, the filling tends to look a little overcooked. But it's that combination of texture and taste that has assured the success of this tart down the centuries. The case is a type of puff pastry that retains a crunch when baked. The filling is rich with cream but light and flavourful. It seems such a simple concept but it's worth seeking delicious authenticity.
The Alentejo is accessible, charming and relatively unspoilt. It is something of a culinary paradise, offering dishes that have remained unchanged for generations. Its sweets are a reflection of its history and culture, and are finding their place in the lexicon of European culinary treasures.
For more information visit:
Sunvil Discovery
Alentejo Promotion Office
and
TAP Portugal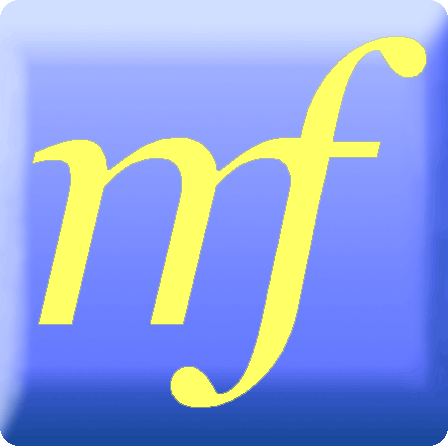 Great Homemade Soups - A Cook's Collection
Chef Paul Gayler is one of the food industry's gems. He is a well respected man with years of worthy career behind him. He is executive chef at London's celebrated Lanesborough Hotel and has a shelf of cookbooks to his credit. This Great Homemade Soups - A Cook's Collection is the latest one and it does him proud.
Paul Gayler writes cookbooks, yes, but they are a step beyond most of that genre. Paul encourages, inspires and
tutors. There are more than 100 soup recipes here and they all have an introduction from Paul to put them into culinary context. Paul reminds us that soup is a cornerstone of many cuisines and is enjoying something of a revival.
Great Homemade Soups - A Cook's Collection works on several levels. It offers some economic and hearty fare that won't break the bank - comfort food for the whole family. Paul also suggests sophisticated bowls of luxurious ingredients destined for appreciative dinner-party guests. There is an array of soups from across the globe to tempt those with a hankering for the exotic. This book is a veritable Masterclass for all things soupy.
Sweetcorn soup with scallops and crispy bacon bits is simple to make but has great impact. Anything with scallops is bound to get attention and approval. It's that combination of crispy and meltingly tender, of salty and sweet, that is always appreciated.
Carrot soup with seven spices is a blessing on cold winter evenings when one is listening to the wind blowing and the pipes bursting. Granted there is that list of spices but anyone who has cooked Indian food at home will likely already have those to hand; and carrots, at the time of writing this article, were still affordable. This is a recipe with which to start a subcontinental meal, but just add a chunk of crusty bread and one can call it supper or lunch.
Potato and leek soup is another comforting and silky dish that showcases simple and common ingredients. I think, though, that this traditional preparation works with Sunday lunch, mid-week dinner, or as a sustaining winter snack. The cream gives it a luxurious quality and is key to the success of the soup.
My pick-of-the-book is Crab Laksa. This soup is becoming more popular as tourism to Malaysia has increased. It's a dish that changes by region but Paul Gayler presents us with a version that gives the authentic character of this national treasure. It's a meal in itself if one serves it in a large Chinese bowl. It needs no additional garnishes, and each of the ingredients brings texture or flavour to the finished dish. It's vibrant and exotic.
Paul's charming personality shines through in this volume. One has the sense of a conversation over the kitchen table. One feels supported by a chef whose recipes we can trust. This is a sensible book that one would actually use, and that surely is the best accolade one could give. A gift-quality volume at a very reasonable price.
Great Homemade Soups - A Cook's Collection
Author: Paul Gayler
Published by: Jacqui Small LLP
Price: £25.00
ISBN-10: 1909342238
ISBN-13: 978-1909342231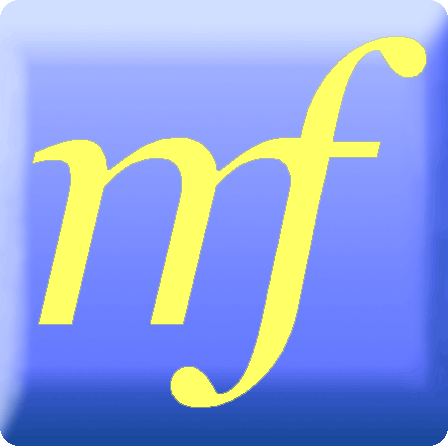 Dukes Hotel Bar for Martini
"The hotel bar which some say concocts one of the world's best Martinis" - New York Times


There are many great hotels in London. There is a host of memorable boutique hotels in London. There are several with stylish bars in London. There is only one Dukes Bar in the whole world.
One finds Dukes Hotel tucked away in a courtyard off a quiet side street in St James's. It has the best of addresses, nestled between St James's Palace and Piccadilly. It's a beauty in red brick. It's an icon of period architecture, and even a first glimpse will encourage the visitor to expect something special within; they won't be disappointed.
The doorman will usher you into a surprisingly small bar. One might expect a venue with such a reputation to be the size of an aircraft hanger, a well-appointed aircraft hanger, admittedly. No, Dukes Bar is bijou, intimate and timeless with dark wood and charcoal-grey upholstery. The bar is well-stocked but it's the goods on that unique trolley that will focus the mind of all serious Martini aficionados.
One takes a seat (best to reserve) and peruses the extensive menu of classic cocktails, but it would be a gross
oversight to order anything, at least on the inaugural visit, other than a Martini – and the tutored will want to try the Vesper Martini. Shortly you will be joined by a barman in a white linen jacket and if you are blessed it will be Alessandro Palazzi who, in his field, is as celebrated as the hotel itself.
This bar was once the favoured watering hole of famed author Ian Fleming. He is most remembered for being the creator of dashing James Bond. There is a rumour that his very name is derived from this corner of the capital: near Bond Street and in St James's. Not sure how much store to set by that tale, but it leads me to wonder if Miss Moneypenny first drew breath at the stock exchange? Was Dr No inspired by a dodgy practice in Harley Street?
Dukes Bar is said to be the inspiration behind the classic request, 'shaken, not stirred', although a Martini here will never be shaken. That would be far too brash and noisy …and it would dilute the alcohol! The aforementioned trolley will park next to your table and it's a chariot laden with decanters, fruit, bottles of frozen spirits and frosted glasses. The theatre of pouring begins.
Those glasses are standard for this libation in all its delicious chilled guises. The distinctive design is said to have developed to allow the drinker to hold a stem rather than the bowl of the glass, keeping the beverage at the lowest temperature for the longest time. The cone is thought to give the optimum surface area to encourage the maximum bouquet from the spirits and to prevent the ingredients from separating as the drink rests; and this is a cocktail to be savoured rather than gulped.
Alessandro mixes several hundred martinis each night so he has a practised eye and a deft hand. A speciality is that signature 'Vesper'. No, dear illiterate reader, that isn't a reference to the nifty Italian motor scooter but obliquely to the time of day – it's Latin for evening – and absolutely in homage to Vesper Lynd, a character featured in Ian Fleming's James Bond novel Casino Royale. The Vesper Martini gained popularity after the novel's publication, and gave rise to the famous 'shaken, not stirred' catchphrase immortalised in every James Bond film thereafter. The actual name for the drink, and the recipe, is mentioned on-screen for the first time in the 2006 remake of Casino Royale.
The Vesper is a heady melange of No. 3 London Dry Gin, Lillet Blanc, Angostura bitters, and Potocki vodka. This is a Polish vodka, in keeping with the Iron Curtain-swishing heroes of Fleming's alter-universe. The dry vermouth is brewed exclusively for Duke's by Sacred Microdistillery on a residential street in Highgate, a north London neighbourhood. Ian Fleming was evidently a skilled practitioner of the art of tippling and we are the lucky recipients of both his dedicated study and the charm of Alessandro Palazzi. (Interview to follow).
Bar opening times:
Monday to Saturday - 2pm to 11pm
Sunday and Bank Holidays - 4pm to 10.30pm
Dukes Hotel & Bar
St. James's Place
London SW1A 1NY
Phone: +44 (0)20 7491 4840
Fax: +44 (0)20 7493 1264
For further information and reservations phone: +44 (0)20 7491 4840
Email: bookings@dukeshotel.com
Visit Dukes
here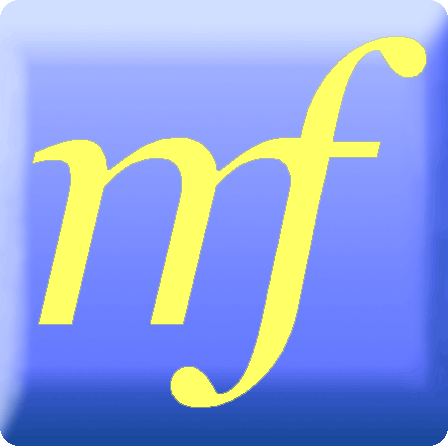 Cookbook: Too Many Chiefs Only One Indian
It's every inch a limited edition book. In fact there are a lot of inches, oozing quality, artistry, style and delicious
food. Too Many Chiefs Only One Indian is a coffee-table book that is truly the size of a small coffee table, but will likely be more remarked upon than a four-legged piece of pine. This is the stuff of which cookbook heirlooms are made.
Satwant Singh 'Sat' Bains is chef-proprietor of the two Michelin star 'Restaurant Sat Bains with Rooms' in Nottingham. He won, as so many fine chefs have, the prestigious Roux Scholarship in 1999 and was also one of the winners on the BBC show Great British Menu in 2007.
Chef Sat Bains doesn't come from a family of restaurateurs or food writers, although you could say that his early career was associated with the printed word: he had a paper round. But by the age of 21, he signed up for a course at Derby College. It wasn't what Sat would describe as a serious career move, as he says he only picked the catering course because it had lots of girls on it.
Chef Sat has worked for the best restaurants all over Europe and the experience has served him well. He became head chef at the Hotel des Clos in Nottingham, which was rebranded and relaunched as Restaurant Sat Bains with Rooms in November 2002. It was awarded a Michelin star in 2003, and a second star was added to that culinary firmament in 2011.
This first edition of Too Many Chiefs Only One
Indian is limited to 10,000 numbered copies. It arrives packaged in a printed mailing box which encourages a degree of anticipation before one even gets a glimpse of the book. The book isn't actually the next design statement – there is a striking slipcase that protects the soft, black and embossed linen cover of this unique and sizable tome. Face Publications always manage to present something daring and cutting-edge.
The large pages are a showcase for stunning photography by John Arandhara-Blackwell. It's food but it's also Sat's passion: he is a real person and a great character; he is easy to warm to and identify with. The recipes might be a little challenging but if you break them down into their constituent parts then you can cook remarkable food. It's about practice and confidence. Sat presents seasonal produce with flair.
Too Many Chiefs Only One Indian offers the enticing opportunity of being able to order dishes featured in the book at Restaurant Sat Bains even when they're not on the restaurant's current menu – that might save you the trouble of investing in a Thermomix or a pint and a half of liquid nitrogen. You can actually taste the food that so marvellously decorates the pages of this book. I'll be ordering Mutton, Onion Textures or perhaps Ham, Eggs, Peas ...or both. And then there is pud: I would go for Buckthorn with a chaser of Peach, Thyme, Gingerbread. A few visits are in order, and if Michelin were not disappointed then I know I won't be.
I have been a cookbook reviewer for the past six years and I am always happy to suggest books to suit families, home bakers, those who want budget meals or a touch of the exotic from time to time. They will remain the cornerstone of my reviews but it's refreshing periodically to have the joy of leafing through an exceptional book that won't ever be propped up on the kitchen counter. Yes, it's unashamedly cheffy and there is the odd gadget that you might not have in your domestic kitchen, and a few ingredients that aren't available at the corner shop.
Too Many Chiefs Only One Indian is about inspiration and innovation but it's not a dry and technical masterwork. Sat has a great sense of humour and the contemporary format is engaging. It's gift quality and noteworthy, and stands a chance of becoming a gastronomic collectable ...I certainly won't be giving my copy away. I might be getting a more substantial coffee table, though.
Too Many Chiefs Only One Indian
Author: Sat Bains
Published by: Face Publications
Dimensions: 360x270x40mm, boxed: 460x290x60mm
Price: £75.00
ISBN: 978-0955893025
Further information:
This book is only available through Face Publications and at Restaurant Sat Bains.
www.facepublications.com
. For further information please contact Anthony Hodgson on +44 (0)113 203 7378 or anthony@facepublications.com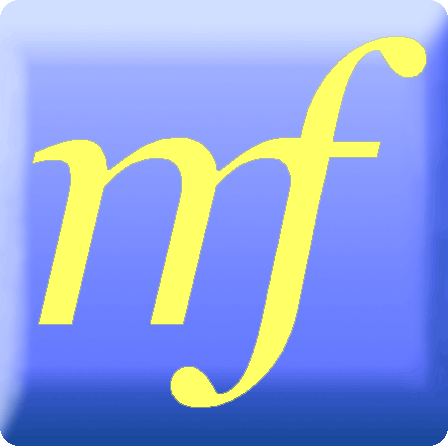 London restaurant review: Hummus Bros – Fun family fare
An invitation to review Hummus Bros! Aren't they a tailoring company? Posh morning coats for hire, wedding togs? Perhaps dinner jackets – it's a restaurant review site, after all. No, dear sartorially inclined reader, Hummus Bros are a couple of lads (although not actually brothers) who have opened three rather unique casual restaurants with take-away counters.
Well, there are lots of casual eateries strewn across the length and breadth of London, so what makes Hummus Bros so noteworthy? It's the food on offer. No sign of a cool-cabinet stuffed with under-stuffed iffy sarnies. No aroma of greasy burgery bits in buns, and the food here is a world away from dubious cheap ethnic lunches.
So what do Hummus Bros sell? Hummus! We have all bought little tubs of this from our local supermarkets where it's presented as a delicate spread, an addition to a summer buffet table rather than any sort of main event. We just don't quite know what to do with it but we buy it because it makes us look cosmopolitan.
This chickpea confection has not, until now, been part of the UK culinary tradition. Only a few of us have fond memories of the hummus our grandmothers used to make. But we would have said the same of Indian food a few years ago.
Hummus Bros presents the eponymous dish as a real meal and although that's new to us here, it is very much a part of the Middle Eastern fashion of eating. It's a food that ticks all the practical and epicurean boxes for me. It's typical comfort food with a creamy texture and mild flavour. It's natural and healthy and it's easy to eat – in fact so easy that you don't even need cutlery, although those nice brothers do provide ecologically sound wooden forks for the overly genteel.
Hummus is converted from a snack into a meal by the addition of flavourful toppings. There are selections of standards that are advertised on the menu and there are weekly specials to keep the regulars engaged. For those who want to perk up the paste there are bottles of garlic and lemon to sprinkle. Mixed vegetable salad, tabouleh (bulgar wheat with finely chopped red peppers, tomatoes, cucumbers, coriander, parsley and mint – authentic with lots of herbs), Greek salad, smoky barbecued aubergine, falafel salad are all offered as side dishes.
There are two sizes available: a small bowl of topped hummus constitutes a light lunch, and a regular portion is a dinner for the seriously peckish. The mushroom topping with caramelised onions is a sweet vegetarian option for those who want a hearty and flavourful meal. All bowls of hummus have brown fluffy pitta bread included: delicious, and acting as your edible scoop.
Committed carnivores will note that Hummus Bros is not a preachy, worthy, tie-dye, sandal- toting kinda place. The food isn't about feeling noble it's about feeling full, so chunky beef – a seasonal, slow cooked stew of tender meat – is one of the suggested toppings, and it's truly melting. There is also chicken and that, along with guacamole, is the most popular of garnishes.
I am a collector of cookbooks so a 5,000-year old recipe was bound to grab my attention. Fava beans with slow-cooked free-range egg is a popular breakfast dish in Egypt. I had heard about it but here was my chance to try it. Anything that's been on the menu for that long has evidently got something going for it. After one bowl I am hooked. It's a must-try signature dish of smooth hummus and rich, soft beans with slices of tinted eggs, the addition of which turns a sustaining meal into a feast. I agree it might not sound a stunner, but it will likely turn you away from those golden arches.
Talking of fast food outlets... nothing wrong with them, the problem rests with us, the buying public. If we eat those burgers in moderation then we have nothing to fear. They provide a meal on the trot and we have all enjoyed them from time to time when those hunger pangs kick in and a Mcwendyking is all that's handy. But we want to encourage our kids to adopt good eating habits, healthy foods that they will be keen to eat. Hummus Bros could take the place of burger bars and huts of pizza. Hummus is kid friendly. The texture is appealing to even the fussiest of toddlers. The standard dish of hummus with a helping of chickpeas is fun to eat, with no strong seasonings. Tiny fingers will grab the peas and little hands will dip the pitta. No crusts to chew so that's yet another hurdle out of the way. This food isn't dumbed down for children but you will find that they will love to eat just the same dishes as mum and dad; and mum and dad will love that the kids are eating! Good for most folks with allergies, as well.
Hummus Bros is keen to stress its eco-friendly philosophy but you won't become a regular here for that reason. You'll return for the food.
Hummus Bros
88 Wardour Street, Soho, London W1F 0TJ
Phone: 020 7734 1311
Victoria House, 37-63 Southampton Row, London WC1B 4DA
Phone: 020 7404 7079
128 Cheapside, London EC2V 6BT
Phone: 020 7726 8011
Email: info@hbros.co.uk
Visit Hummus Bros
here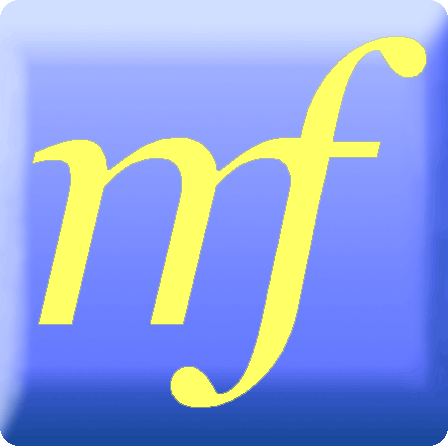 London restaurant review: Penny Black for Dinner
The Fulham Road isn't my usual hunting ground, although it's well served by public transport and easily accessible, but after my recent dining experience I may well become a habitué of that neighbourhood. Penny Black sits at number 212 as a tastefully understated icon of real British Food, and is unique in several regards.
The name comes from the stamp, or more accurately some prints of that philatelic classic. It wasn't a long-lived symbol of Victorian communication but it was a trail-blazer, and the eponymous restaurant might well become just that for the culinary scene in this area. Tony Ho and his two partners have 3 life-times worth of experience in opening restaurants, so longevity can reasonably be assured.
The facade is in fact quite muted: a vision of charcoal grey and simple frosted windows. Those windows do hide the interior somewhat, but I rather favour the anonymity and those windows could become a trade-mark for future restaurants – well, I can imagine that anything this good is bound to become a small and classy chain.
There were a couple of tables outside and those were already occupied by diners enjoying a glass of British fizz chosen from the quite remarkable wine list, in fact a chunky catalogue offering many noteworthy wines, almost all by the glass. Tony Ho has a passion for wine, and that's proving to be an asset now that he has his own establishment.
One enters to find that mysterious interior is in fact contemporary and welcoming. A small lounge area has become popular for pre-meal drinks, and for leisurely coffees after what is sure to be a copious and full-on feed. Hospitality is generous here and one is bound to linger. Tony explained that they wanted to create a home-from-home for their guests – the foodie equivalent of the old-fashioned pub for the drinking fraternity. A place to bring the family for Sunday lunch (soon to be reviewed here).
The décor is tasteful and unfussy with aubergine and white walls which sport not only those Penny Blacks but other pop-art prints and a rather rude Salvador Dali. (Sit your granny under that and she will never notice, although she will wonder why everyone is smiling at her.) Crisp white linen reinforces the impression that this is probably going to be a fine dining restaurant – traditional food but a high-end experience.
I would describe the menu as British, comforting, vibrant and inspiring. It's not retro but it is definitely traditional. The ingredients are fresh and seasonal, and showcase the best from these shores and inland as well. Favourite and simple dishes, and some innovations.
It was a hot evening so a salad was on the cards for this sticky reviewer. Ham, goat's cheese and peaches garnished with mixed leaves was a substantial plateful. The ham was hand carved, moist and delicious, the cheese tangy and the peaches ripe, sweet and summery. A flavourful introduction to the high standards of both presentation and style.
My guest chose Potted Devon shrimps, watercress, and wholemeal toast. The shrimps had the real taste of the sea. The recipient of this bounty was born and bred on the coast and he proclaimed this seafood dish to be as good as his childhood memories of Sunday teatime. A must-try whenever it's on the menu.
Toad in the Hole was my main course. This isn't a dish with which to be cheffy. Real toads and a batter made with crushed Mongolian
blue wheat flour isn't the way to go when preparing such a British standard. The reality at Penny Black was just what you would hope to find: an individual pud with three well-seasoned and meaty bangers, a garnish of lightly cooked carrots and broccoli, and gravy on the side. I would describe this as "right" and that's just how it should be.
The Beef Wellington here is already a signature dish and it's easy to see why. This was a manly meal of tender and pink-tinged meat encased in flaky pastry. This is the posh face of standard British cuisine. It is, in my experience, a difficult dish to do well at home and one best left to the experts. Meat isn't cheap and you don't want to ruin it so come to Penny Black instead. My guest was glowing with replete satisfaction... but he still had space for dessert.
What could be more comforting than Bread and Butter Pudding? It was a regular highlight for dinner at grandma's. It's an economic dessert and a comforting stunner. It should be custardy and unctuous and piping hot; this one ticked all the boxes.
Penny Black will stick longer than the stamp ever did. One can try and analyse the reasons it will, but it's probably enough to say that it's quite simply everything a good British restaurant should be. It has already attracted followers who first came out of curiosity, but who return because the food and the service will be predictably good.
Opening Hours
Tuesday to Saturday: 12 noon - 3pm Lunch, 6pm - 11pm Dinner
Sunday: 12 noon - 10:30pm Lunch and Dinner
Closed Mondays
London restaurant review: Penny Black Restaurant
212 Fulham Road, Chelsea, London SW10 9PJ
Phone: 0845 838 8998
Email: info@thepennyblack.com
Visit Penny Black
here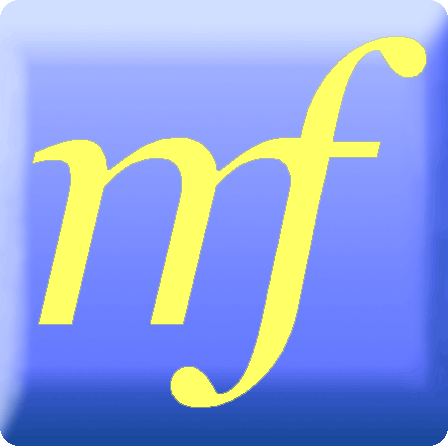 London restaurant review:

Bavarian Beerhouse - Tower Hill
What can be more iconic than the Tower of London? Its imposing stones and gilded embellishments still have that wow factor. The building must have filled the local population with awe when first erected back in the early 1080s. William the Conqueror began to build a massive tower at the centre of his London home, and down the centuries successive kings have added to the complex.
So you have spent a day of leisure by the Thames. You have had a guided tour with a Yeoman. (Not to be missed: each of these gentlemen has had years of service in the army and has rafts of stories to tell.) You now need some food. A proper meal. Something hearty, reasonable price, not too exotic as Martha gets hiccoughs if she eats spice, and Abner likes a slice of meat that he can recognise.
Bavarian Beerhouse at Tower Hill (there is another branch at Old Street) opened in May 2010. It's just 50 metres from Tower Hill Underground station and built under the railway bridge just to the right of the station exit. The previous tenants were Pitcher and Piano but it seems it was time for a change. It's rumoured that the Bavarian Beerhouse tripled their predecessor's revenue within the first month.
The Old Street venue was very much a party place but Tower Hill has loftier horizons... at least on the ground floor. This is a cool, contemporary restaurant space with Bavarian accents. There are some of the traditional benches and rustic touches but the ambiance, at least during the day and early evening, is of casual but calm dining.
The basement level boasts several adjoining rooms and has an atmosphere similar to that of the Old Street branch. This is more for the lads' night out or for blokey gatherings to watch sports and the like. A stag-night
favourite, one would imagine. Those long benches again and low ceilings and its own bar. The basement is ideal for private functions.
We, an elderly and sedate couple, were seeking some food rather than a shot-drinking competition. I loved the food at Old Street and it's just as good at Tower Hill. It's a shame that German food is taken as something of a joke. These are real and unfussy dishes, and I am a fan. There are sausages aplenty as one would expect, and pork shanks to satisfy the most robust of rugby players, but I love Jäger Schnitzel - pork escalope topped with a creamy mushroom sauce and served with a mound of thin fries. One needs to come hungry to take advantage of these large portions.
May has a 'special': White Asparagus from Germany (Weisser Deutscher Spargel aus Deutschland). It's an annual festival of this unique vegetable, thicker than the usual green asparagus and with a delicate flavour. There are various dishes showcasing these creamy white and chunky spears: a soup, or simply served with sauce and boiled potatoes, or with Black Forest ham. My companion chose breaded pork escalope topped with white asparagus and Hollandaise sauce, garnished with fried potatoes. A substantial plateful which was pronounced a winner.
Too full for a dessert we did succumb to shots. No, we didn't down them in one gulp and we only tried one each, as a journey the length of the District Line beckoned. My guest ordered the Oktoberfest Pudding Schnapps which was berry-based, sweet and dark – almost Christmassy. I was taken by the Apple Schnapps (Apfelkorn) because I reasoned it would constitute one of my 5 a day. This was a stunner and I could happily have consumed several more had time allowed. Perhaps I have an excuse for a return visit.
Bavarian Beerhouse - Tower Hill is bound to be popular. It's evidently already the preferred staging post for local workers and couples heading West for evenings out. It's a light, bright and friendly spot to enjoy good traditional fare. I wish it continued success.
London Restaurant review: Bavarian Beerhouse - Tower Hill
The Arches, 9 Crutched Friars, London EC3N 2AU
Phone 0844 330 20 05
Email: info@bavarian-beerhouse.co.uk
Visit Bavarian Beerhouse
here
Bavarian Beerhouse - Old Street
190 City Road, London EC1V 2QH
Opening Times
Mon - Thur 12pm - 11pm
Friday 12pm - 1am
Saturday 1pm - 1am
Sunday 12pm - 9pm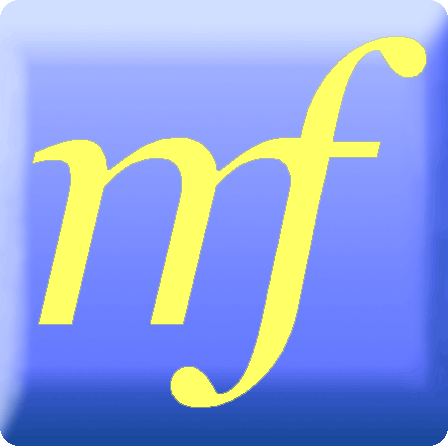 Cookbook review: Rose Petal Jam –
Recipes and Stories from a Summer in Poland
The very title 'Rose Petal Jam' evokes shimmering heat-hazed visions of meadows, trees, clear sky, and perfume wafting on a warm breeze. One could be anywhere: England on an August afternoon, perhaps Italy when the world is quiet after lunch. But this book concerns itself with Poland, and it is enticing.
Rose Petal Jam – Recipes and Stories from a Summer in Poland allows me to indulge my twin passions of food and travel. It masterfully charts a path between cookbook and travelogue, and is an illustration of how something can grow to be more than the sum of its parts.
Beata Zatorska had penned a cookbook, but wouldn't it have been lacking something without those touching family stories? She has written a charming travel book about her beloved Poland, and food has always been central to the country, its culture and its heritage. Who could describe Poland and not mention a few of its celebrated dishes? Beata has achieved a balance that will enthral the home cook and have those with itchy feet reaching for the AA Big Road Atlas (now extended eastwards).
These are not just random Polish recipes. This book is an archive of Beata's grandmother's dishes. She was herself a chef and passed on her passion for food to her granddaughter. So many of the dishes included have a story – like the stuffed eggs that Beata's grandmother served the anxious youngster on the day of her exams. Those exams allowed Beata eventually to become a doctor.
The Polish kitchen makes the very best of seasonal produce. There is nothing exotic here, but this book does present a raft of unique (to us in the UK, at least) ideas for using fruit, vegetables and meat. There are no extravagant ingredients. You will likely have everything you need already in your larder or at your local grocers. It won't be necessary to buy ethnic kitchen gadgets imported from Warszawa.
Kisiel – Strawberry Fruit Pudding – is a good example of the style of practical, simple and economic recipes here. Few ingredients, and not a costly dish if one uses fruit at its summery best rather than making this for Boxing Day with southern-hemisphere strawberries.
The British climate allows us to take full advantage of wintery dishes for a full nine months of the year, so I have already pencilled in Potato Dumplings to garnish a rich and flavourful Polish Beef Goulash. This is a little different from the Hungarian version, which is traditionally more of a soup than a stew. A tablespoon of dill is the surprise ingredient here.
Pierogi are the Polish equivalent of ravioli and my favourites are those filled with potatoes and cheese. They are described as Russian Pierogi but they are ubiquitous at the Polish dinner table ...unless my Polish friends are really Russians. Serve with melted butter and a garnish of tangy sour cream or even crème fraîche.
We are becoming more familiar with Polish food in the UK. There are numerous supermarkets offering Polish delicacies in jar and tin, but we are finding more cafés and delis with shelves and counters laden with cakes and pastries and ready-made meals. I have not yet come across Rose Petal Jam but now I can make my own ...along with a few bottles of pepper vodka ...and perhaps a dish of sweet Angel Wings alongside. Buy two copies of this book: keep one on the book shelves as a travel guide for the food lover, and leave the other, soon to be butter-smeared, in the kitchen as a well-used cookbook and a reminder of the reasons you will want to visit Poland.
This is a sumptuous and heart-warming book with stunning photography by Beata's husband, Simon Target. So this is a family food memoir that we are invited to borrow. The memories might not be ours but a trip to Poland will rectify that.
Cookbook review: Rose Petal Jam – Recipes and Stories from a Summer in Poland
Author: Beata Zatorska, Photography by Simon Target
Published by: Tabula Books
Price: £25.00
ISBN: 978-0-9566992-0-6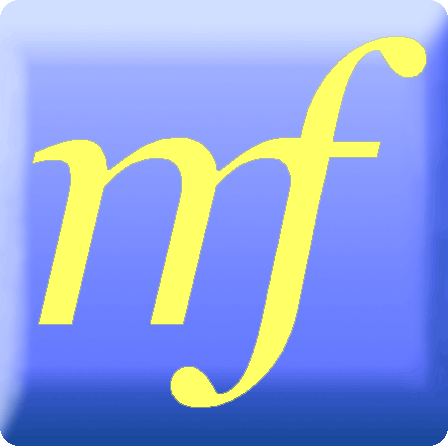 Restaurant review: Fusion Brasserie Worcestershire for dinner
One can search for Italian food in all the famous towns that boast true Italian or Tuscan culinary heritage: Florence, Siena, Hawbridge, Pisa, Grosseto. We take advantage of fresh produce, delicious dressed pasta and desserts fit to ruin any diet. The tourist soaks up the history of those Italian... but... Hawbridge doesn't sound very Italian. Well, it truly is a long way from Italy but it can still be described as a culinary hub, and in our own very accessible Worcestershire.
This transplantation is not due to continental drift. It's just the
home of Fusion Brasserie and it's the showcase for celebrated Chef Felice Tocchini, who has had a surprisingly long career. He got his first job in the food and beverage industry at the tender age of six – his parents had a bar in a Tuscan village and it was Felice's job to make the coffee.
The experience at the espresso machine obviously inspired Felice. At fourteen, he embarked on a three-year cookery course at the Ferdinando Martini Catering College in Montecatini Terme. He worked in hotel kitchens and ski resorts during his holidays. In 1988 he was invited to join the Royal Shakespeare Theatre restaurants as a Commis Chef. Later, Felice became head chef at the Seymour House Hotel in Chipping Campden and eventually became Chef Manager, remaining there for over 15 years.
In 2004 Felice and his wife Fiorinda opened their own restaurant. Fusion opened originally in Alcester; eighteen months later they moved to a more suitable site and that was the Bird in Hand, Hawbridge, Stoulton, Worcestershire, where they've now settled.
Felice now owns two award-winning restaurants in Worcestershire - Fusion Brasserie and Fusion Too. His wife and son Daniel work with him, Fiorinda as front of house manager and Daniel as a chef. Felice is passionate about local ingredients and works with growers and producers to promote even the least-adored veggies like the humble sprout. The menu changes with the seasons so every visit will offer something new.
We were looking forward to good food in a casual and contemporary restaurant. Contemporary, yes, but Fusion isn't stark and minimalist. The walls are painted and unfussy, but the muted maroon and cream were thoughtful colours that helped to create a cosy ambiance in an open restaurant space. I was very much taken by the unique salt and pepper mills on each table. These and other food-related products can be yours with no need to resort to theft. Fusion has its own shop displaying the chef's food products and local crafts.
We had earlier enjoyed a good lunch and arrived less than ravenous, so settled on what we thought would be moderate-sized dishes. But this truly was a little bit of Italy and we soon realised that we would go home stuffed and contented.
We started with breads and dips – Pane casereccio – artisan breads, served with sun-blush tomato and fusion hummus. This was a considerable display of the chef's baking skills as well as a presentation of simple yet flavourful spreads. Some fruity olive oil and balsamic vinegar wafted us back to a much less comfortable restaurant in southern Italy many years ago. No, the best Italian restaurants are not necessarily back in the old
country. It has more to do with integrity of ingredients than geography.
My companion was tempted by the prospect of some beef - Filetto al Piatto. Thin slices of Aberdeen Angus placed on an extremely hot plate arrived sizzling and in theatrical fashion, aromatic with garlic and herbs. The chunky chips were indeed just that – chunky, crisp on the outside with fluffy interior. My guest was delighted with his meal and pronounced the meat to be tender and full of flavour. A deceptively simple dish that once again relies on the quality of the key ingredient. This is a restaurant that has confidence in its suppliers.
I felt a pasta was in order. Fusion is, after all, an Italian restaurant. Just a modest bowl of oil- and garlic-dressed pasta with some sweet sprouting greens was what I expected and that's what I got. Well, not a modest bowl – remember, this is transplanted Italy. The pasta was cooked, as one would expect, to perfection – al dente. Oil, but just enough, chilli sufficient to create a glow, and garlic just for pure rich flavour. A classic dish and enough to defeat a rugby player.
Fiorinda tempted us with a little taste of dessert. Six little culinary masterpieces arrived and proved the rule that states that however full one is there is always a little nook available for something sweet. We nibbled sponge pudding, savoured sorbet, treated ourselves to just another bite of tiramisu... The list seemed endless but we enjoyed those sweets so much that we were glad it was.
We had intended an early night but in true Italian fashion the
conversation with our hosts flowed freely. This chef is generous. Yes, the portions are substantial but his generosity extends not only to plates but to people. His passion and pride are evident. His skill is unquestionable and his enthusiasm contagious. A warm evening of marvellous food and friendship.
Opening Times Fusion Brasserie:
Lunch: Tues-Sat 11.30am-3.00pm (last orders 2.30pm)
Dinner: 5.30pm-close (last orders 9.30pm)
Sunday: 12.00 pm - 4.00 pm (last orders 2.30pm)
Restaurant review: Fusion Brasserie
Hawbridge, Stoulton, Worcestershire WR7 4RJ.
Phone: +44 (0)1905 840647.
Email: enquiries@fusionbrasserie.com
Visit Fusion Brasserie
here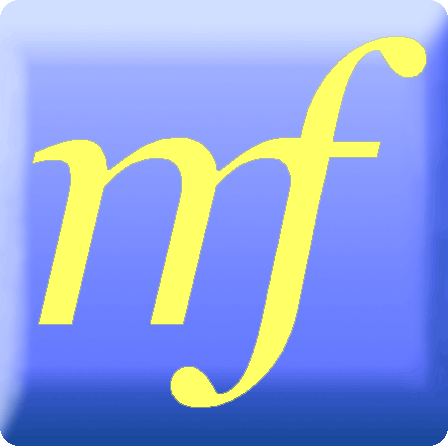 London restaurant review: La Porte des Indes

Some restaurants are good, there are a few that are noteworthy, there are others that have memorable food and more that have striking decor but it's rare to find a restaurant that can boast a brace of exceptional attributes. La Porte des Indes is that almost unique establishment, having both gorgeous food and stunning surroundings. After just one year of business the restaurant was nominated for 'Best Indian Restaurant' by Carlton London Restaurant Awards and was awarded 'Best Indian' and 'Best UK' Restaurant by the Good Curry Guide.
But why "La Porte des Indes"? Yes, you are quite right, dear reader, it is French. You might know of The Gateway to India which is a monumental arch in Mumbai, and La Porte des Indes is French for very much the same thing. The restaurant presents dishes from many regions of India and draws on the culinary heritage of French India in particular.
The Union Territory of Pondicherry includes four enclaves located in three states of South India. It is also known as The French Riviera of the East (La Côte d'Azur de l'Est) and was considered as part of France from 1814 till 1954, the date at which it joined the rest of the by now independent India. The French connection is still evident in accent, food and architecture.
I was expecting something a bit special. I had done my homework and was struck by the fact that nobody
that I had talked to had anything other than high praise for this establishment. La Porte des Indes remains as an example, in my opinion, of how to get it right. It's not the cheapest food around but it's delicious, well presented and the ambiance is truly remarkable.
Just a few minutes from Marble Arch station, La Porte des Indes occupies a corner plot at a quiet intersection. It's something of a Tardis of a building having around 350 covers. Although looking smart and like a French Cafe from the outside, the inside opens to the most amazing scene. It's a two storey former Edwardian ballroom. The ground floor balcony restaurant opens onto a lower level with a 40-foot waterfall and a sweeping marble staircase for good measure. Palms add to the exotic décor which is strikingly Indian-colonial but it is tasteful rather than kitsch. One's eye is caught by a painting here, a wood carving there, a Mogul mural or two, and a glass-domed roof. Panelled walls and ornamental coving remind us of days when the British building industry offered an alternative to mediocrity and stippled, artexed ceilings.
The Jungle Bar on the lower floor is well worth a visit. It has a tradition of peanut shell-throwing started by some of its celeb patrons. It has a relaxed and convivial atmosphere with a hunting theme incorporating tiger-skin rugs and animal paintings recalling the days when one would travel the Empire to shoot anything with fur or feathers. There is a good selection of exotic cocktails here to start your evening. Rain Forest is a non-alcoholic cocktail of freshly squeezed apple juice, orange juice and root ginger. Refreshing with a definite touch of the Orient.
La Porte des Indes has a menu that is out of the ordinary. Yes, there is Chicken Tikka Masala and Vegetable Biryani but take advantage of your visit and try some less familiar fare. There are dishes here that you won't find anywhere else. Head Chef Mehernosh Mody and a battery of other chefs execute regional specialities with flair. The presentation of the food is nothing short of magnificent.
Large King Scallops in a Saffron Sauce are delicate and succulent. My guest and I mopped the fragrant yellow juices with onion and garlic naan. Roasted Chilli Seekh Kebab offered flavourful heat which was tempered by Chard Pakoras and Paneer Kebabs. All were served with chutneys designed to enhance the aromatic qualities of each starter.
The Roast Black Cod at La Porte des Indes is as good as you'll find anywhere. It's marinated in fennel, chilli, mustard, honey, tamarind and vinegar (an indication of a touch of Portuguese influence perhaps). It's wrapped in banana leaf before being flame-grilled giving an end result which is meltingly moist.
Duck isn't often seen on Indian restaurant menus but here it is at La Porte des Indes, giving a nod to its French connection. Magret de Canard Pulivaar are well-flavoured perfect-pink duck breast fillets served with a tamarind sauce. It's said to be unique to the Creole community of Pondicherry so this will likely be your only chance to try this dish outside India.
Lotus Root Jaipuri is crunchy and addictive and should be sold by the bagful in Harrods' food hall. Rougail d'Aubergine is another house speciality. Smoked and crushed aubergine, chilli, ginger and fresh lime combine to make a side dish that doesn't have searing heat but is nevertheless robust enough to work with the tamarind sauce coating the Barbary duck.
Perhaps my favourite dish of the evening was Poulet Rouge. It's one of La Porte des Indes' signature dishes and is moreish in the extreme. Chicken is marinated in spices, grilled, shredded and presented in a creamy and rich sauce. It isn't a hot and fiery dish so it's just right as an introduction to the milder but nonetheless authentic face of Indian cuisine.
Desserts at Indian restaurants so often disappoint. La Porte des Indes, however, offers a Pistachio and Rose Kulfi which is to die for. It's perfumed and exotic and perfectly matches this palace of a restaurant. They have a good selection of sorbets as well; Rose and Lychee, Indian Tamarind, Pomegranate and Imperial Passion Fruit, but they also do a surprisingly good chocolate mousse served in a folded-leaf cup. The mousse might hail from France but the presentation is pure subcontinent.
La Porte des Indes is like no other Asian restaurant you might visit. I am very much taken with its food and exotic atmosphere. I can think of nowhere better to spend a cold London night than basking in the colour and warm vibrancy of the long-gone raj. I'll be back for another evening... or perhaps Sunday Brunch... or maybe a lunch.
Visit La Porte des Indes
here.
London restaurant review: La Porte des Indes
32 Bryanston Street, London W1H 7EG
TEL: +44 20 7224 0055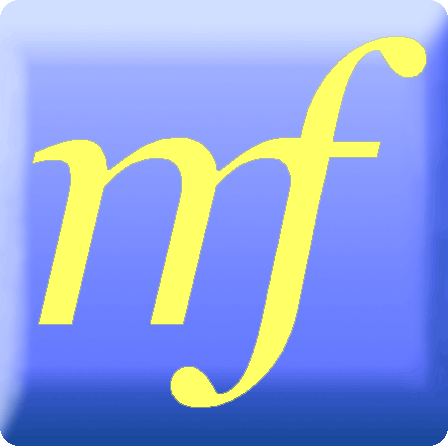 Cookbook review: European Festival Food
This is a book that you'll find on the shelf in the cooking section of any good bookshop. You'll flick though
the pages. Your shopping bag will then be placed neatly on the floor between your feet. Next a glance around for one of those squidgy sofas to rest for just a short while as you browse. You might be lucky enough to have found a bookshop with a coffee shop. A wander through even just a few pages and you'll likely be addicted. I assure you, dear reader, that if you are in any way a consummate foodie or a serious cookbook collector then you will want to own this book.
Be warned, this is not a glossy coffee-table tome full of appealing shots of delicious food. No moody or romantic stills of mist-enveloped valleys nor toothless natives in national costume doing something ethnic with a sheep's bladder. This is cover-to-cover writing of the finest sort.
Yes, European Festival Food is a cookbook, but Elisabeth Luard has worked her usual magic. Winner of the Glenfiddich Award for Best Cookery Writer and Winner of the Glenfiddich Trophy, she has long been respected for attention to detail but also for her style. This is literature, with food as its vehicle. It's not a dry and worthy textbook but a thoroughly accessible good read. A book for bedtime as well as the kitchen.
Elisabeth is well placed to write of the food of Europe. She has lived in a lot of it, and has learnt to cook traditional dishes in the kitchens where those dishes have always always been cooked, from the (mostly) women who have always cooked them. This book is a veritable archive of culinary history but it's also a social history describing festivals that are less often celebrated.
The pages are awash with charming stories and legends that help to put the foods into context. Christmas Eve offers Mince Pies if you are in England. Records of these go back to the 16th century so it's likely they existed before that date. The mincemeat really did contain meat in those days, but now only suet remains to remind us of the original ingredients.
European Festival Food does not only catalogue religious feast days but also other annual celebrations. The Glorious Twelfth is noted throughout Britain as not only my father's birthday but the first day of the grouse season. No surprise that there is a recipe here for the aforementioned bird, roasted, and with its accompanying bread sauce and fried breadcrumbs. There is a cod festival in Lofoten, an island off the coast of Norway, and pig-killing festivals seem to be popular in every country that ever owned a pig. Whenever man has celebrated or commemorated an event then food has played a major part.
This is another terrific book from Grub Street, one of my favourite publishers. It's a gem of a volume that offers seasonal recipes which have stood the test of time. They are a marvellous collection, presenting dishes from the cold wind-swept north of Europe with its Viking heritage to the soft warmth of the south with its more exotic influences. A masterwork.
Cookbook review: European Festival Food
Author: Elisabeth Luard
Published by: Grub Street
Price: £20.00
ISBN 978-1-906502-45-4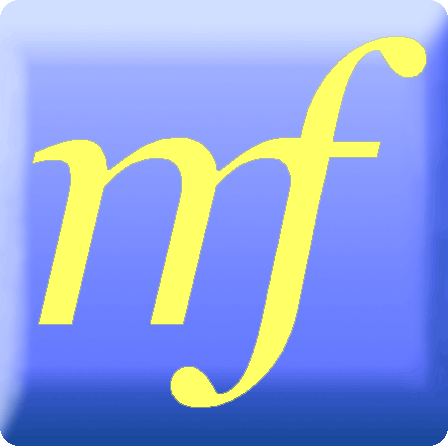 Cookbook review: No-Oil Cooking
There are many of us now who are overweight and an increasing number who are clinically obese. In some European
countries that figure has increased (no pun intended) to 25% of the population. That is a staggering statistic.
We have more overweight people and the weight by which they are "over" has also increased. The reasons for the rise in weight-related disease are simple: modern lifestyle and eating habits. We drive more and walk less. Our jobs often require little movement apart from fingers sprinting across computer keys. We don't think we have time to cook healthy foods and we choose more and more fatty, pre-prepared foods or takeaways (takeouts).
Sanjeev Kapoor presents us with recipes that are both oil-free (that is to say no added oil) and are still delicious and satisfying. He is India's most celebrated chef and food industry guru. Sanjeev is increasingly recognised by a discerning overseas audience as an authority on Indian food and his books and TV series Khana Khazana have long been popular. No-Oil Cooking has his touch of exotica and common sense which will be appealing to every nationality of reader.
Cooking with no added oil isn't difficult... but it's important to have recipes that have that taste and mouth-feel that at the end of the meal give us the sensation of having had "proper" food. It's no good eating an oil-free meal and then tucking into a huge box of chocolates because you feel empty.
The chapters cover everything from drinks to main courses to sweets and everything in between. The recipes listed don't read like worthy, noble and boring healthfood dishes. This is tasty food that just happens to be good for you. The whole family will enjoy these offerings so you won't be confronted with the perennial problem of cooking one meal for the health-conscious folk and a different one for those who just live to eat. One meal fits all!
Garlic-Flavoured Rasam is my choice from the Beverages, Soups and Salads chapter. This is comfort food that is, thankfully, good for you. It is easy to prepare and that preparation only takes 10 minutes. The cooking time is just 30 minutes, without constant attention.
Corn Bhel couldn't be simpler and is the ultimate healthy snack. Sanjeev uses Green Coriander Chutney and Date and Tamarind Chutney for this delight and he gives both recipes so you'll have no excuse not to make it.
Vegetable Seekh Kebabs would be a great addition to any barbeque. They would be welcomed by vegetarians who are so often overlooked on these occasions but it's also no-guilt munching for those who are looking for a healthy option. These are so tempting that you'll need to make enough for the meat eaters as well.
No-Oil Cooking offers fast, no-fuss food that is full of flavour, colour and texture. Your body will thank you and so will your family.
Cookbook review: No-Oil Cooking
Author: Sanjeev Kapoor
Published by: Popular Prakashan
Price: Rs 295
ISBN 81-7991-279-5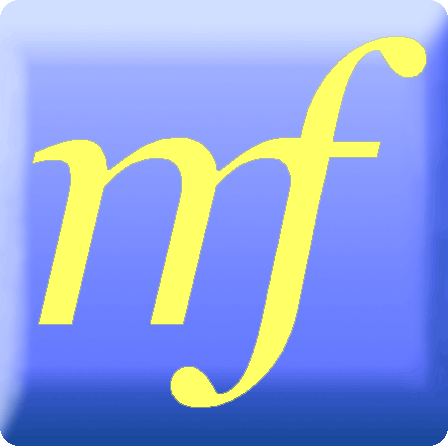 Cookbook review: La Porte des Indes Cookbook
Some of you, my dear readers, might be able to translate that title with ease (education is a marvellous
thing). The Gateway to the Indies is my stab at it but why is it a French title for a book of Indian food? The subtitle is The legacy of France in Indian regional cuisine and, yes, there is indeed a region of India that was a little piece of France ...till 1954.
I had already some idea about Pondicherry as my father had spent time there in the 1940s (his friend, Taffy, being "deported" to India for having a liaison with the daughter of a civil servant) but I had no idea that the French food connection had lasted so long. It's subtle but unmistakable.
There are in fact deux Portes des Indes restaurants, one in London and the other in Brussels, where it originated. Not probably the city with the closest of Indian connections but evidently one which was open to new culinary trends. La Porte des Indes is part of the Blue Elephant empire and has the same sumptuous decor, that has become the trademark of both restaurants.
The vibrant driving forces behind both the restaurant and the cookbook are Mehernosh and Sherin Mody. The book has also benefited from the skills of food and travel writer John Hellon and we have the gorgeous results of their collaboration. It's contemporary, bright and full of amazing close-up shots by celebrated photographer Tony le Duc.
But the food is the star. There are familiar dishes but even these have been given the La Porte twist. I hadn't expected to see Chicken Tikka Masala, which has become a cliché of Anglicised Indianish food. This dish, however, is something a bit smart and has a sauce of turmeric yellow. A cut above the original.
A signature dish of La Porte des Indes is Poulet Rouge (Chicken in a Creamy Red Sauce) but it is easy for a home cook to make this dish. It's rich and stunning and just what you'll cook if you want to impress on a budget. Chicken thighs are economic and the other ingredients are readily available in your local supermarket.
Duck is one of those archetypical French ingredients so here we have Magret de Canard Pulivaar (Roasted Duck Breasts in a Spicy Tamarind Sauce). The meat might make you think of romantic bistro meals in Paris but the marinade and sauce are all Indian. Madame Lourdes Swamy of Pondicherry is the originator of this recipe.
This is a restaurant cookbook so it has a chapter devoted to cocktails, and just the names will transport you to the subcontinent. Monsoon (Midori, melon vodka and champagne), Tamarind Martini (gin, limoncello and tamarind puree) are just a couple and there are also some lovely desserts.
Indian restaurant desserts are often a disappointing bunch but La Porte des Indes Cookbook has some unique and classy ones. Payasam (green lentils and tender coconut pudding) is a stunner but it would demand a visit to an Asian supermarket. Chocolate and Chikki Kulfi is Belgian Chocolate and Praline Ice Cream and a true liaison of two of the world's classic culinary cultures.
La Porte des Indes Cookbook is something a bit special. It's modern and full of innovation but it cherishes its French/Indian roots which have combined to create a cuisine with touches of both. A joy to read and to cook from.
Cookbook review: La Porte des Indes Cookbook
Authors: Mehernosh Mody, Sherin Mody and John Hellon
Published by: Pavilion
Price: £20.00
ISBN 1-86205-643-9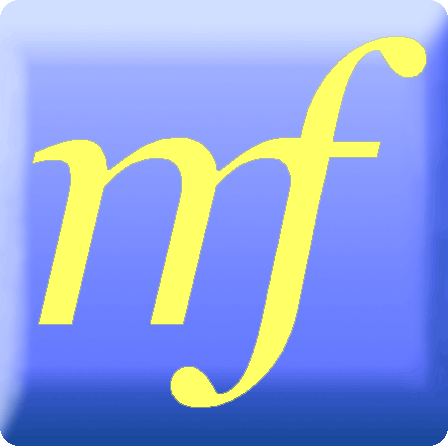 Cookbook review: Dal and Kadhi
Sanjeev Kapoor is the Indian chef with the golden touch. His acclaimed TV series, Khana Khazana, has
enjoyed a 15-year run, has won the Indian Television Academy "Best Cookery Show" and the "Indian Telly" awards year after year, such is the popularity of this man.
Dal and Kadhi presents regional comfort food at its best and the book is as delightful as the food. Each recipe is accompanied by a photograph by Bharat Bhirangi who has a talent for showing these dishes in a mouth-watering fashion. You'll be planning your next meal before you leave the bookshop.
What could be better than a flavourful dal or kadhi to eat with rice or roti? Your meal might be humble or you could add a dal to an array of other dishes to make a sumptuous and satisfying spread. They range in texture from the rich and substantial to the light and refreshing to suit the season or the occasion. These are the dishes that people miss when they leave home and crave when they are in far-off countries.
This book offers 45 recipes that you will want to add to your culinary repertoire no matter what your home region. They are a broad-based selection of recipes so there is sure to be something to please every palate. Dal Makhni is perhaps the most celebrated both in India and overseas where it has become a restaurant speciality, although seldom cooked in an authentic style. Maharashtrian Kadhi is a traditional dish and represents India's culinary diversity in a most delicious way.
All these dals and kadhis are tempting but as with life in general there are firsts among equals and I have picked a few that are particularly tempting. Rajasthani Baati ki Dal is made with split green gram (dhuli moong dal) and Bengal gram (chana dal) and the resulting dal is served with traditional baked balls of dough.
Bhindi ni Kadhi is bound to be on my list as I love ladies' fingers (bhinda/ bhindi). This is a soupy combination of yogurt and gram flour (besan) flavoured with spices. The vegetables remain a little crisp giving the kadhi an interesting texture.
Dal Hari Bhari contains spinach and fenugreek leaves, onions and spices, and Sanjeev uses it to tempt those who would not normally enjoy green vegetables. This would be an easy meal when served just with rice.
Dal and Kadhi is an Aladdin's cave of ideas for quick, tasty and healthy dishes. One expects lovely books from Sanjeev Kapoor and this is another in that collection that never disappoints. You don't have to spend a lot of money to enjoy good food. This book will show you the way in fine flavourful fashion.
Cookbook review: Dal and Kadhi
Author: Sanjeev Kapoor
Published by: Popular Prakashan
Price: Rs.250.00
ISBN 978-81-7991-415-1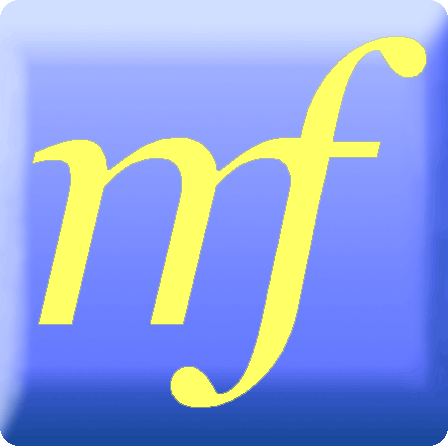 Cookbook review: The Blue Elephant Cookbook
This must surely be the most celebrated of Thai restaurant empires. It would be diminishing the class and
the quality of the group to describe them as a chain. This is far from the KF Mac Hut of the Thai food world – think sumptuous and exotic and thoroughly impressive.
The Blue Elephant has a fine reputation wherever you might find it. and the cookbook now allows its followers to replicate its dishes in their home kitchens. Those who have never had the pleasure of visiting a Blue Elephant will soon appreciate the attraction.
Thai food in general has gained worldwide popularity over the past decade. More of us have the opportunity to travel to Thailand and also to visit Thai restaurants in our home countries, and we want to try those dishes for ourselves. The Blue Elephant Cookbook will offer you a marvelous array of recipes that represent the very essence of Thai food with all its vibrant flavours.
Blue Elephant recipes are authentic, attractive and tempting. They are not over-taxing for the competent home cook, and the ingredients are all availiable either from your favourite supermarket's Asian food aisle, from a specialist Thai food store or by mail order via the internet. You'll not only learn how to make soups, starters, salads, main dishes and desserts but also curry pastes and sauces.
Thai Fish Cakes will be instantly recognised by travellers returning from sun-kissed Thai resorts. They are delicately soft with a crunch supplied by a garnish of peanuts and refreshing lettuce. Serve this with Cucumber Sauce (recipe in this book) and you have a delicious snack or light lunch, or combine with other dishes as part of a Thai buffet.
Stir-Fried Seafood with Garlic and Peppercorns (Seafood Krathiam Prik Thai) is elegant and flavourful and would be an ideal "special" meal. OK, the prawns, scallops and crab are not cheap but this recipe makes the best of that seafood, and the finished result is stunning. The base is Blue Elephant Special Sauce which you can easily make and freeze for future use.
Tuk's Duck Salad (Laab Ped) is a dish devised by the aforementioned Tuk who is a chef at the Blue Elephant in London. The duck is grilled and flavoured with a spice paste and garnished with fried shallots, chillies, fresh coriander and salad. A simple dish to prepare but it has great impact.
The Blue Elephant Cookbook is a jewel of a volume and definitely among my favourite Thai cookbooks. It will be snapped up by lovers of classic Thai food as well as those who are regular diners at The Blue Elephant restaurants. A lovely book.
Cookbook review: The Blue Elephant Cookbook
Author: Chefs of Blue Elephant.
Published by: Pavilion – Anova
Price: £14.99
ISBN 978-1-86205-303-8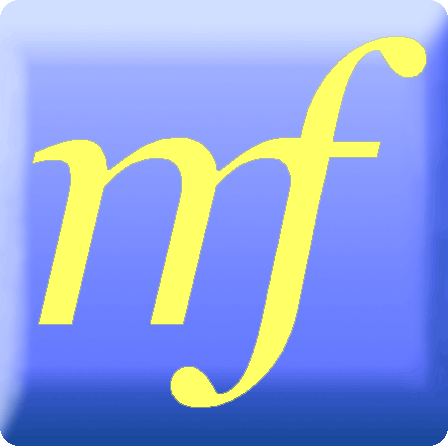 Cookbook review: Royal Hyderabadi Cooking
This is a collaboration between two of India's finest sons of the culinary arts. If you have not heard of
Sanjeev Kapoor (Sanjeev is probably the most celebrated of Indian chefs, presenting Khana Khazana on India's Zee TV) then you must have been living under a rock with no access either to cookbooks or the internet, for surely you would have read my previous review of his work! Chef Harpal Singh Sokhi is an expert on Hyderabadi cuisine, and Sanjeev's respected friend and colleague.
But what is Hyderabadi cooking? It will be a mystery to most Westerners, who are very unlikely to have encountered it, and it is revered by Indians, who might also have trouble tracking down authentic dishes. It's truly courtly, special and grand but at least this volume makes those dishes more accessible to the home cook... and what home cooking that would be!
Royal Hyderabadi Cooking is an elegantly presented volume with stylish photography by Bharat Bhirangi illustrating every recipe. The book has a modern feel with the food being the rich focus in a minimalist setting. Although the ingredients look a lengthy list for some dishes, it's mostly spices that are commonly found in the domestic larder.
Apart from being a striking cookbook, Royal Hyderabadi Cooking is also something of an archive for a style of food preparation that is disappearing. The authors have been lucky enough to recruit the indispensible aid of two national culinary treasures who have lifetimes of expertise. Begum Mumtaz Khan is considered a living legend and is a member of the Jagirdhar families of the last Nizam, and has actually tasted the food from the Royal kitchens. She has conducted cooking classes and hosted Hyderabadi food festivals.
Ustad Habib Pasha has a passion for Hyderabadi food and a wealth of experience. He has worked in Hyderabad's most famous restaurants and has been generous to our authors with his knowledge, revealing the secrets of aromatic blends of herbs that help to give this cuisine its distinctive flavour.
There are so many striking recipes to discover here but I have a few favourites. Murtabuk is a layered stack of chapattis with a filling of minced chicken, eggs and spices and is served in wedges as you would a savoury birthday cake. It was Begum Mumtaz Khan who taught the authors how to cook this to perfection.
Thikri Ki Dal is a delicious and comforting dal which contains amongst the spices, onions and ghee... 2 three-inch pieces of earthenware! The thikri are heated till red hot and then plunged into the food. They are removed before serving to avoid damage to either guest or crockery. This method is said to impart a distinctive and earthy flavour. Truly unique.
Double Ka Meetha is a sweet and syrupy dessert that would be a fitting end to a Royal Hyderabadi meal. It's a confection of bread, nuts, cream and saffron and simple to make. I wouldn't reserve this for just Hyderabadi meals, this would be welcomed anytime by those with a sweet tooth.
The title suggests something sumptuous and rich and that is just what this food is all about. Royal Hyderabadi Cooking presents recipes that are regal and festive but accessible to the home cook. Amazing!
Cookbook review: Royal Hyderabadi Cooking
Author: Sanjeev Kapoor and Harpal Singh Sokhi
Published by: Popular Prakashan
Price: Rs.250.00
ISBN 978-81-7991-373-4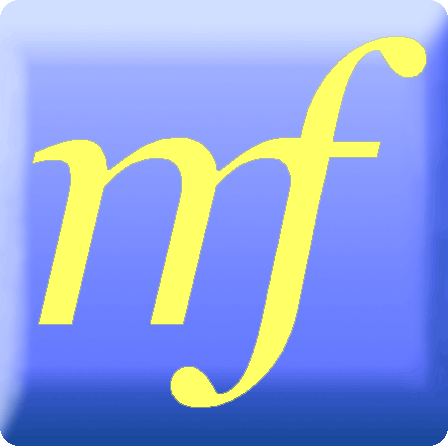 Cookbook review: Low Calorie Vegetarian Cookbook
You should expect something special when you are presented with a Sanjeev Kapoor cookbook. Low Calorie
Vegetarian really is something a bit different and this could start an exotic diet trend.
Sanjeev is probably the most celebrated of Indian chefs, presenting Khana Khazana on India's Zee TV. It's been airing since 1993 and its 600th episode is now just a memory. He has won several awards such as the Best Executive Chef of India Award and the Mercury Gold Award at Geneva, which has earned this man international as well as home-grown respect.
Low Calorie Vegetarian Cookbook is just one of many cookbooks from this charming, handsome and charismatic man. Each book is welcomed by an adoring audience who have been impressed by the author's skill on the small screen. It's said that Sanjeev never repeats a recipe and will not need to for several decades; such is his volume of work.
Low calorie carnivorous and low calorie vegetarian recipes have often seemed to fall into one of two categories: boring or boring with vegetables. But Sanjeev's book will strike the right chord with many readers who want a low calorie diet that offers food with taste and texture. If you don't enjoy the food that does you good then you will fall back into the same old unhealthy eating habits which got you into your chubby mess to start with.
Low Calorie Vegetarian Cookbook is about flavour, and Sanjeev has a collection of recipes that will tempt even those with no health or weight issues. This is good food with intriguing combinations of spices and fresh ingredients. There are Nutrition Information charts with each recipe to enable the home cook to make the best choices to achieve a balanced diet.
The recipes are broad-based and you don't have to be a lover of traditional Indian food to appreciate the dishes. Sanjeev has French onion soup but his version raises the bar with French Onion and Garlic Soup. Spicy Pineapple Boat is light and refreshing but with a little kick from green chillies. For those who want a cool and summery salad then Minted Mushrooms should fit the bill. This is a dish of mushrooms, tomato, cucumber, mint leaves and a dressing of low fat yogurt, and the addition of lemon juice provides a tang.
However delicious the European-inspired dishes might be, most of us will be looking for that unmistakable taste of the subcontinent and it's here in glorious profusion. Spinach and Cabbage Parantha is a flatbread with aromatic cardamom and spicy red chilli powder to complement the vegetables incorporated into the dough.
Desserts are not forgotten. Kesari Phirni is a lovely dessert of Pistachio nuts perfumed with saffron and cardamom. The sweetness comes from a sugar substitute such as Equal or Splenda so you can indulge with no guilt.
Do I have a favourite recipe? Well, you know I do and its Mushroom Dum Biryani. This is a rice dish made with the traditional method but have no fear, it's not difficult and the results will impress both Western and Asian friends. I'll make this dish often, not because I have a low calorie diet (although perhaps I should) but because it's delicious and simple.
A Western cook will have no problem finding the spices in local supermarkets or from one of the many online Asian stores. The cooking techniques are not taxing and you don't have to take a trip to Mumbai to kit out your new Asian kitchen. This is a fascinating book with recipes that will encourage you to make, eat and enjoy flavourful and healthful meals.
Low Calorie Vegetarian Cookbook is the first of Sanjeev Kapoor's books that I have had the pleasure to review, and there are more to follow. This volume is bound to be a success with readers from every continent.
Cookbook review: Low Calorie Vegetarian Cookbook
Author: Sanjeev Kapoor
Published by: Popular Prakashan
Price: Rs.250.00, £11.69, $25.00US
ISBN 978-81-7154-888-0