This chap Richard Bertinet has really got something here. It's a totally different approach to bread-making and it's explained and illustrated in his book Dough.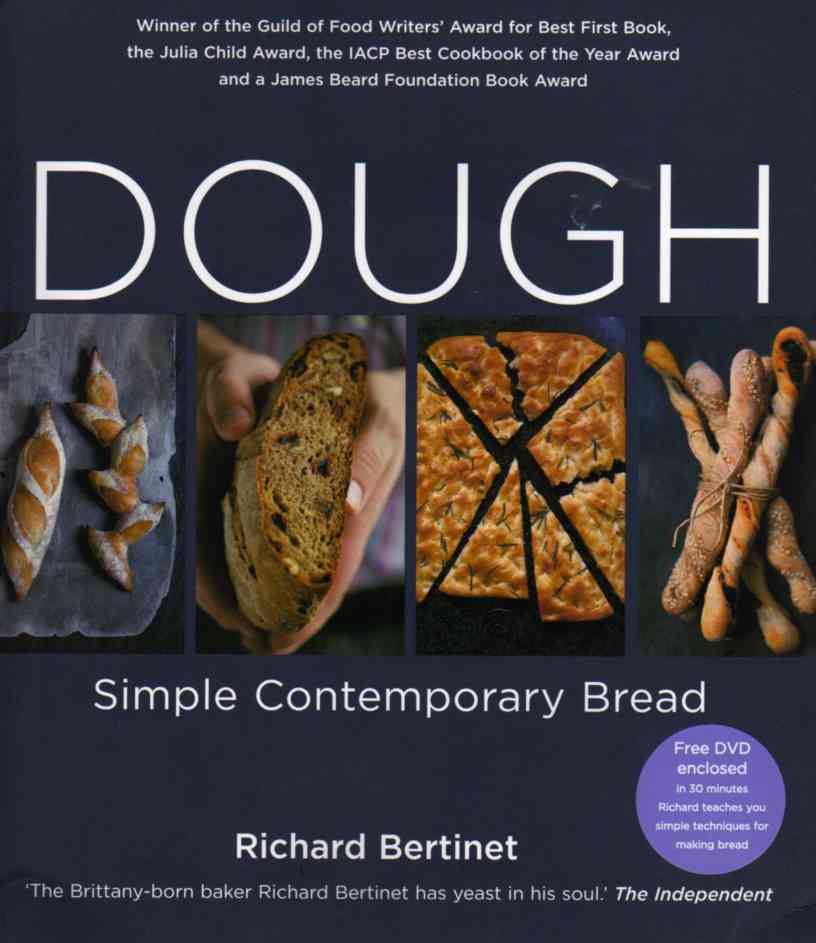 I am ashamed to say that I didn't know much about Richard's work before reading this book but now I am an enthusiastic convert of this man from Brittany. I make bread about twice a week so this will be a hands-on adventure.
How can Richard's method of bread-making be so very different from others? Have a look at the DVD (each copy of the book comes with one) and you will see. I would say that the DVD is an essential part of understanding and enjoying the process. I will go further and say that if I had used Richard's recipe for basic dough but my usual method of kneading, I would have been shocked and I probably would have complained about a printing error!
It's all about…well, the dough! It's far softer that regular dough and gives the impression of being just one step away from sauce! Watch the DVD and you will see Richard transform this unpromising semi-liquid into the silkiest, airiest dough you would ever have seen. You will be as amazed as I was and will want to have a go right away.
Dough starts with Richard's basic bread recipes and takes us down different avenues. By the time you have finished reading the book and practised a bit you will be able to make 50 varieties of scrumptious, professional-looking bread.
Richard offers examples of dozens of the usual bread suspects but also some spectacular additions which will become as popular as Delia's Sticky Toffee Pudding, quicker than you can say Mon Dieu!  Puff balls are light hollow spheres just waiting to be filled with some kind of extraordinary salad. What a presentation! Or how about a soup bowl made from bread, or an Apricot and Oat loaf made from Richard's brown bread dough. Who could resist a home-made doughnut from the sweet dough chapter? Any of us who are transported by those delicious Mediterranean breads will love Richard's olive dough and the colourful and sun-filled breads made from it.
The photography by Jean Cazals is marvellous. Not only does he show the finished breads to perfection but also the illustrations of the step-by-step method are helpful and easy to follow. This large format book and its DVD is a real winner.
Dough
Author: Richard Bertinet
Published by: Kyle Cathie
Price: £15.99
ISBN 978-1-85626-762-5
Cookbook review by Chrissie Walker © 2018
Read more articles about Richard Bertinet here