Malaysia Night: Trafalgar Square, Friday 4th October, noon – 10pm


Malaysia Night has become an eagerly anticipated event for Londoners who crave the distinctive flavours of that peninsular. It attracts locals, tourists and even Malaysians who support this delicious initiative. We met Dr Wong Lai Sum, CEO, Malaysia External Trade Development Corporation, who took a brief pause to talk to us about this fascinating and gentle land that has an increasingly elevated standing in the Asian arena of trade, technological manufacture, and food and tourism.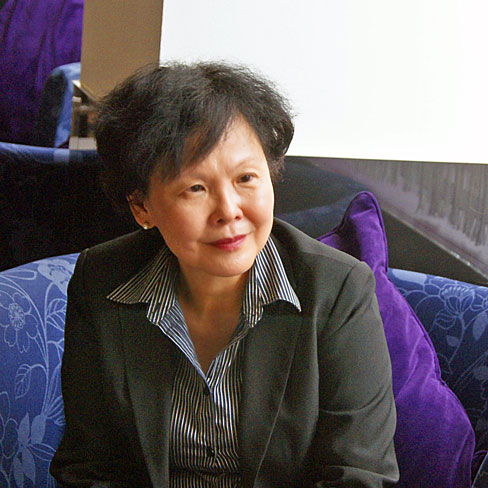 Dr Wong is a diminutive dynamo of energy and enthusiasm for the promotion of all things Malaysian. "My visit to the UK is timed to coincide with the Malaysia Night event in Trafalgar Square on Friday 4th October. This is the fourth time we have held this and we are pleased to have this 'night out' with our friends from Great Britain. It is for us a very engaging platform – people can meet and get to know one another better, through our cuisine. Both our Prime Ministers are enthusiastic about increasing trade between our countries and we share such a long history that we decided to carry on that tradition and remain close to one another, and that's one of the reasons that we are having the Malaysia Night. It is of great strategic importance: if you look across all the events planned by Malaysian agencies and ministries I think the UK ranks very highly. It's an investment on our part and we would like to see it grow.

"At this time of the year there are an amazing number of visitors in the UK, and this is one reason why we are holding the Malaysia Night just now: to invite tourists visiting Britain to come and visit us. People cannot possibly collaborate and do business and become friends if they do not begin with partnerships, and that is what we are trying to build. If you want to know what this night is about, it's about building linkages, providing that platform for people to see that the country has diversity and racial harmony; we are very friendly, and we love inviting our friends to Malaysia. The airlines have been invited to be a part of it, and the restaurants are there so even if you can't go to Malaysia you can take a bite of Malaysia here in London.

"If I'm asked to describe the cuisine of Malaysia, I say it's three cultures in one mouthful – Malay, Indian and Chinese! It's pretty simple, and in that sense we offer great value. Why did we choose food? If you have a good mind experience and stomach experience in a particular place your palate is overwhelmed and you become enamoured of that country, and you want to be a part of it.

"Yesterday we had lunch at Selfridges, and on the menu was Malay Curry, Char Kuey Teow, Malaysian Curry Laksa, and Nasi Goreng, and I think that demonstrates Malaysian cuisine coming into maturity. I would like to flood your whole market with Malaysian restaurants, but that is not going to be the way to get people to eat Malaysian. The idea is developing relationships, getting people to bring home a piece of Malaysia. People want to eat Malaysia – instead of 'chicken tonight' it could be 'Malaysia tonight'. Why roast turkey in the traditional way when you can serve it at Christmas the Malaysian way?


"We want to generate a taste for Malaysian cuisine so you can embrace it, and now you can find those flavours all over the UK in supermarkets. When I first went to Wing Yip's there were a few pastes and sauces from Malaysia, but now there are rows of products, and I was really pleased by the fact that these actually sold, and people really came to buy them! These and non-food products are now available online through Amazon, and Wing Yip's are looking at selling them online – that's 'making it in the market'. We hope that when people keep seeing the word 'Malaysia' they will come and visit us, come and do business with us.

"We involved the restaurants in the Malaysia Night event because before you can get people to cook Malaysian they have to know how it tastes. Not everybody cooks, and they need to get a mouthful of what we are about, and that's an opportunity to get it. Social media has been active in promoting the event, and that's the way to get people engaged.

"Food is everywhere – Malaysians just love to eat! You can stay at a 5-star international hotel in Malaysia for a song – we are among the lowest price in South-east Asia but our service is top-class. At the same time we are able to cater to your western palate, even if you want a shepherd's pie – but you might have to take it with a twist!" We all laugh at that prospect.

"There are lots of visitors who come from Europe to Malaysia every year and we would like to encourage people to spend the coldest months in our country. At the same time we have plenty of people who come from Malaysia to London at Christmas, we love Christmas in London – it's not just one-way traffic. That helps us all to draw closer together.

"Malaysian companies are fairly well invested in the hospitality industry in the UK, and we link it with food and cuisine. We have a knack of producing great confectionery – we don't have your quality of milk, but we buy milk from Europe and we produce great chocolates! We make very good quality cocoa, and we manufacture very good cocoa butter – some of the cocoa butter available in the UK comes from Malaysia, and is used in skin-care as well as food applications.

"There is some Malaysian food that comes into the UK in the form of ingredients that many people are not aware of. For example, palm oil: our palm oil often comes in as speciality fats – some is used for cooking but a lot is used in pastries and confectionery. We invest here, and we seek investment from British companies into Malaysia, levering on the fact that we are right in the heart of ASEAN (the Association of Southeast Asian Nations) – we are smack in the middle of that area!"

On my last visit to Malaysia I had the chance to taste many Peranakan dishes and these are unique to the Malay peninsula. Dr Wong told me more about this extraordinary community and their vibrant food. "When the Chinese first came from the Fujian province in around the 15th century, there were a lot of intermarriages (because people get lonely!). One of the Chinese emissaries was Princess Hang Li Poh, and to get diplomatic relations going in those days people got married! Very uniquely the Peranakans do not speak Chinese; they adapted to the local culture and speak Malay. They dress in a unique way, and have effectively married the two cultures together. So in their cuisine you get the hot, the spicy, the sour, and, interestingly, the Chinese aspects too! And the pottery in which it is served is very much Chinese; however, the cooking is rather Malay mixed with Chinese. In a way it's fusion, but it came about in the 15th century."


Malaysia has coast and farmland and provides fresh produce for many other countries; but is there a difference is cuisine from region to region? "Absolutely. For example on the east coast there is a dish called Nasi Dadang – trade rice – so-called because the traders used to carry it on their journeys. The people of the east coast were mostly fishermen, and they would preserve the fish by deep-frying and pounding it, mixing it with rice, blue colouring from flowers, and fragrant herbs. As you move further down the coast to Pahang the colour changes – it is no longer blue but white. Take Assam Laksa or Penang Laksa: if you go south to Johor the original noodles were not available so they use flat cut noodles and cook it with coconut and fish."

I was in Malaysia a few months ago, and I noted on my return to the UK that it seemed to be referred to as 'that country next to Singapore' – no, Malaysia is Malaysia. Singapore is sometimes seen as a polished gem but Malaysia is that hidden one! Hidden in plain view and it should not be overlooked. It's a country of such natural beauty and with such cultural and gastronomic diversity. It's a warm and welcoming haven for those who want to enjoy some of the best that Asia has to offer, and all in one country.

Dr Wong flies the Malaysian flag for food tourism and much more. "We not only want to promote Malaysia as a stopover, but also as a great place to do business – in and with. For a long time people described Malaysia as 'that land-mass between Thailand and Singapore', but over time, as people come to know Malaysia better, they recognise our strengths: many people speak English, so there are no difficulties with communication; there's no problem of training the work force; we have more land available than some other ASEAN countries; looking at services, we are quite strong in banking, in logistics and ICT (Information and Communication Technologies). Malaysia has special qualities, and we are not just that 'land-mass'.

"Other agencies and ministries like the Ministry of Tourism are organising a number of events. The Ministry of Culture organised 'Malaysia Culture Week', then there is Malaysia Night, and then there will be a whole month of art shows. This is about building links, because only when people understand how rich each other's culture is can they start digging deeper. We have capabilities in Malaysia to produce even equipment for the aerospace industry – there's a lot of interest from British companies to come over and invest in Malaysian aerospace, and we encourage that. The market today is not just about the United Kingdom, nor Europe, it's about the whole Asia-Pacific, and the whole world."