First published in 1983, Vegetarian Dishes from the Middle East is a classic and I am so pleased to see its re-introduction. It's a book that any serious enthusiast of Middle Eastern food would want to own.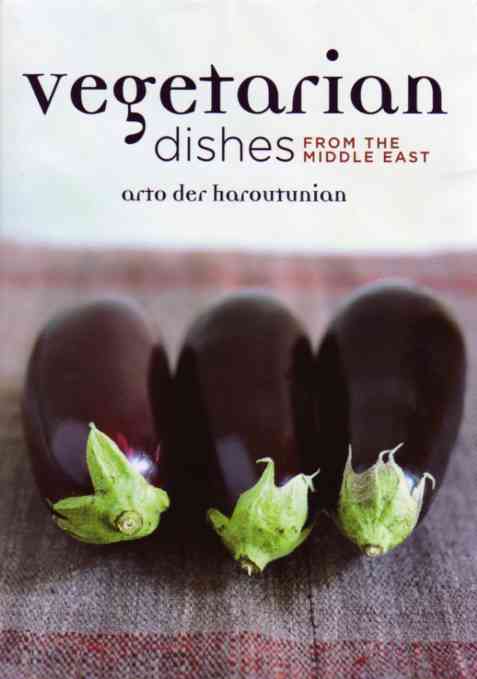 The author Arto der Haroutunian was born in Aleppo, Syria in 1940 but came to England as a child. He opened the first Armenian restaurant in Manchester with his brother Koko, in 1970. This was so successful that it eventually became a string of six restaurants and two hotels. He was an immensely talented man, being not only the author of cookbooks but an architect, musician, a painter with an international reputation, and a translator from Turkish, Arabic, Persian and Armenian authors.
Writing cookbooks enabled Arto to combine his love of food and the history of the Middle East. Arto contended that the cooking of that region had a great influence on the cooking of the western world. His books are popular and sought-after, but they have been out of print for many years, with second-hand copies selling for hundreds of pounds above the original list price. Arto der Haroutunian died in 1987 at the age of 47 so that makes his books even more precious.
There are lots of recipes that you will be familiar with but many more that will be new. The book includes lots of Iranian dishes including Kookoo Sibzamini, a potato omelette to be served with other vegetarian dishes. How about Cherry-filled Baklava? It's not difficult using filo pastry and would be a striking end to a Middle Eastern meal.
Tzavarov-Shomini Borek are small patties filled with spinach and burghul. These would be great as either nibbles with drinks or as a starter. I would even consider serving these with a spicy tomato sauce like Dukkous al-Tomata, also from this book.
There are dishes here that would suit any occasion and would be ideal to present as either light meals or combined to produce a gorgeous buffet for a larger crowd. The recipes are well described and easy to follow and the book would be a delight not only for vegetarians but for any of us that have an interest in food of the Middle East. A lovely book to own and use.
There will soon be an official Arto der Haroutunian web site. I'll let you know more about that in a few months' time.
Vegetarian Dishes from the Middle East
Author: Arto der Haroutunian
Published by: Grub Street
Price: £14.99
ISBN 978-1-902304-81-6
Cookbook review by Chrissie Walker © 2018
See more books by Arto Der Haroutunian here