It's all about travel and food - lots of international excursions, culture and history, hotel, destination and restaurant reviews.
Please look elsewhere for negative reviews.

To enquire about a review of your restaurant, hotel, resort, book or product please email mostlyfood[at]live.co.uk



Indigo Restaurant at One Aldwych Hotel is the ideal spot for a spot of tea. Its unique location allows for the essential "people watching" without the disadvantages of traffic fumes and noise, and with the added benefit of those aforementioned people being kept at a healthy distance. You'll have a good view of the moving London landscape from your cosy eyrie.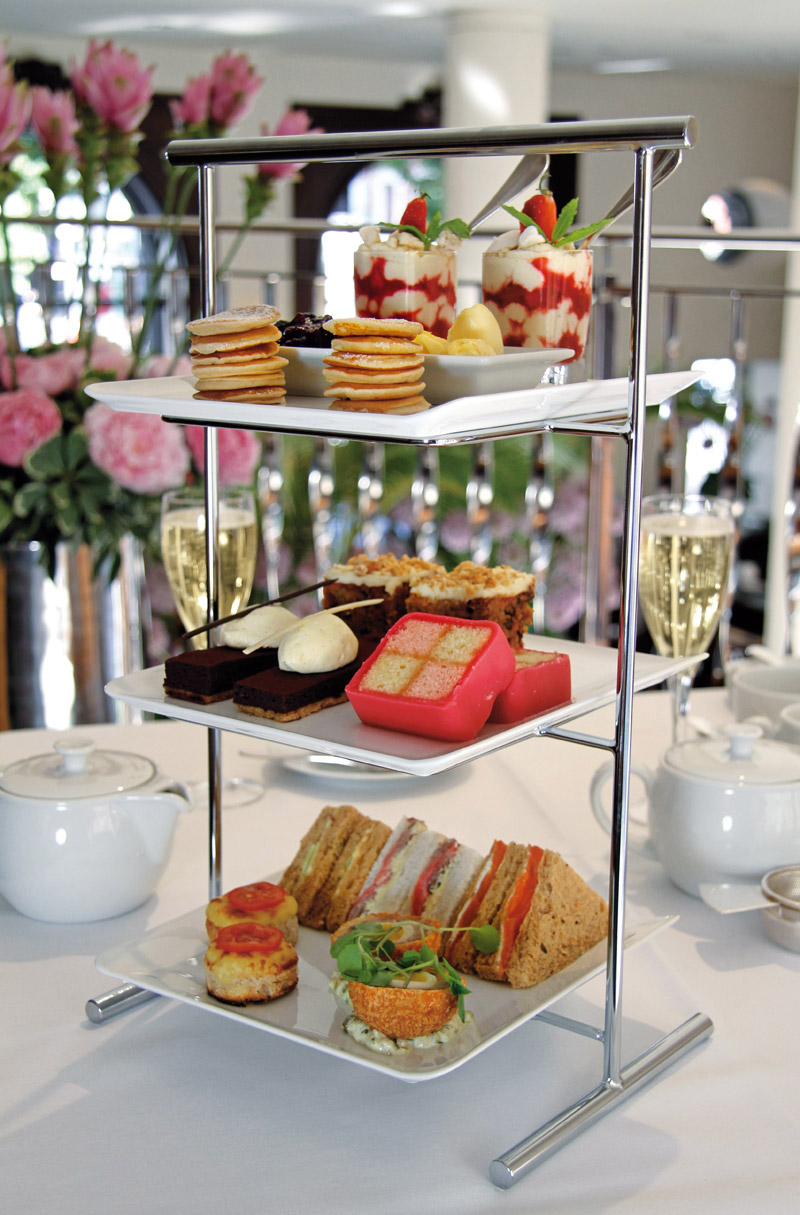 Indigo restaurant now offers the celebrated British afternoon tea with a delicious twist on the much-loved experience. Tony Fleming, the hotel's executive chef, takes advantage of the finest, freshest ingredients and has tweaked the classic dainties – both sweet and savoury – to present a contemporary version of the typical afternoon tea. Nothing too outlandish or shocking to refined sensibilities, just changes to offer a lighter although equally indulgent experience.

This restaurant is a favourite of mine. In fact the hotel with both Indigo and Axis restaurants is a haven of understated good taste and a refuge from the bustle of city life. We ordered Assam and Darjeeling teas and settled back. I was expecting something charming and different and that's what I got.

The three-tier stand is traditional and there were sandwiches. Roast beef, pink and tempting and spiked with horseradish, in my opinion the essential condiment, is served on caramelised onion bread. Smoked salmon is a must and here it has a spread of cream cheese on onion bread. Cucumber and cream cheese is matched with caraway bread to make one feel elegant and a bit Victorian (although they might have missed out on the cream cheese, and the bread would doubtless have remained sans caraway).

Sandwiches constitute the majority of that lower layer but Indigo has added some savouries and they are miniature versions of the dishes that were so popular as part of a High Tea a century or so ago. The hearty Scotch Egg is now made with a quail egg, and the Welsh Rarebit is a crunchy crouton topped with the cheesy mix.

The usual route to teatime satisfaction lies in starting at the bottom with the sandwiches and working up. I would counsel that you should have the ground floor platter first and then pass swiftly to the third. The Eton Mess is presented in a small glass and will captivate anyone with a passion for sweet decadence. Dive in, as this concoction is best consumed fresh.

Traditional warm Scottish drop-scones served with berry compote and clotted cream also grace that top deck. They replace the notoriously fickle regular scones. They are light and delicate and a worthy addition to the plate. But cakes are perhaps the most eagerly anticipated of the collection and they grace the middle level of the stand.

The Bitter Chocolate Tart has a truly adult and sophisticated taste. It might look a small slice but it's rich; and there is pink and yellow checker-board Battenberg to follow. This really will evoke memories of childhood, although my childhood was punctuated with Battenberg from a box, a pale imitation of this Indigo delight. But there is more to come in the guise of carrot cake. A great example here with evidence of both nuts and carrots, and aromatic with warming spices. A substantial slice.

Afternoon tea at Indigo is a new enterprise. It's only been available for a few weeks but it's already popular. There was a pre-wedding celebration party, the girls wearing flowery dresses to complement the pastel teatime display. Another table held a family of three generations, grandparents sipping champagne while baby in high-chair tucked into a finger of sandwich and squidgy fist or two of cake. Contentment and joy reigned. I'll return for another tranquil Saturday afternoon and I am sure the others will as well.



Afternoon tea must be booked in advance

.
£26.50 per person
£35.00 per person including a glass of Louis Roederer Champagne

London restaurant review: Indigo Restaurant - One Aldwych
1 Aldwych, London WC2B 4RH
Tel: 020 7300 0400
Fax: 020 7300 0401
Email: indigo@onealdwych.com