The Lanesborough Hotel is perhaps one of London's most prestigious. Its location alone will make your stay memorable. It's situated at Hyde Park Corner just across the road from the celebrated open space.

It will take you but a moment to appreciate the quality of The Lanesborough. It has 5 stars and they are well deserved. The public areas are sumptuous and tasteful and the dining rooms offer world-class food. The chef, Paul Gayler, is recognised as one of Britain's most imaginative. His books are popular with home cooks who want to present striking and delicious food. A meal at The Lanesborough will introduce you to Paul's innovative dishes for a surprisingly reasonable price.

A Passion for Cheese
A Passion for Cheese is another classy book by Paul Gayler, celebrated chef of the smart Lanesborough Hotel on London's Hyde Park Corner. The visual delight is supplied by, once again, Gus Filgate and his camera. The book offers us more than 130 ways to cook with cheese but it also enlightens us about cheese making, choosing and storing cheese and which wine might work best. I guess Paul must know what he is talking about as he is a member of the Guild de Fromages.


There are so many more delicious cheeses now available and this volume helps you choose something a bit different. Traditional Cheddar is a wonderful cheese but there are others that deserve a try.

It's a large format book with clear and easy to follow recipes. Although there are vegetarian recipes aplenty, A Passion for Cheese isn't a vegetarian cookbook. There are a surprising number of fish as well as meat dishes that use cheese as a key ingredient. Saffron-grilled Cod Fillet with a mash rich in cheese sounds divine served, as Paul suggests, with some French beans...and perhaps a glass of a chilled white?

There is a basic cheese sauce and some alternatives, and then a selection of cheese butters. These are easy to prepare and will last a good long while in the freezer. It's a real cheat's way of elevating a quick grilled steak or fish. Roquefort and Green Peppercorn Butter would be my choice for a steak with green salad. Ricotta, Lemon Thyme and Garlic Butter would be a flavourful finish to some simple roast chicken.

A Passion for Cheese has some simple salads that are made more interesting by the use of some unique cheeses like smoked mozzarella and Lanark Blue. These and other artisan cheeses would be more readily available if we asked our deli to stock them. I would say that you should first taste a cheese that is new to you, in its uncooked state. You'll then understand why they work in Paul's recipes but you might also come up with some ideas of your own, either for a new recipe or replacing the regular Cheddar or Danish Blue with a delicious alternative.

There's a innovative chapter on Pasta, Pizza, Rice and Gnocchi, which includes Pennette al Dolcelatte, creamy and rich with a hint of nutmeg. The Alternative Cheeseboard tempts us with Liptauer which is a much-loved retro spread, as well as The Lanesborough's own Dried Fig and Fennel Seed Bread.

A Passion for Cheese even manages a comprehensive dessert section. Yes, mascarpone is a cheese and it's put to good use with Paul's Dried Fruit and Mascarpone Fool with Saffron and Ginger Syrup. Quark, Prune and White Chocolate Tart sounds lovely with or without the Orange Sauce.

If you like Paul's other books then you will enjoy this one just as much. His recipes are inspiring and original and will change the way you look at cheese. It's claimed (probably not by a Frenchman) that the UK now makes more cheeses than France! Let's take advantage of some fantastic products.

A Passion for Cheese
Author: Paul Gayler
Publisher: Kyle Cathie
Price: £14.99
ISBN 978-1-85626-705-2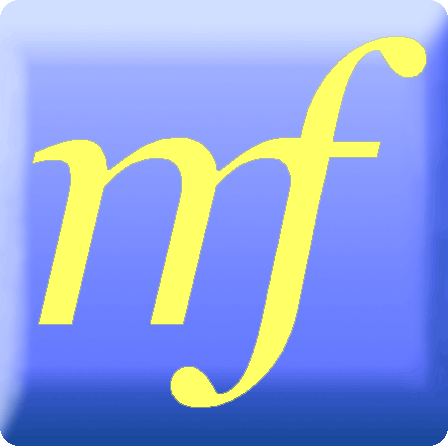 A Passion for Potatoes
I have only ever met one person who doesn't like potatoes. What is not to like! They have a mild taste, come in
different colours, they change texture depending on cooking method and they are a marvellous vehicle for tangy flavours.

It's not many years ago that most Northern Europeans and Americans would eat potatoes in some form or other every day and perhaps a couple of times a day. But it hasn't had a long history, being only discovered at the same time as America (along with tomatoes, chillies and maize). They were hardly an instant success (but more instant than the tomato which was considered by many as poisonous till the 1800's) and the French authorities used devious strategies to encourage the population to manger this new vegetable. It's said they grew potatoes behind walls and fences and had patrol guards. This encouraged theft on a grand scale and so potatoes became prized and widespead, as all things illicit tend to be.

Paul Gayler is one of Britain's most popular chefs. A familiar face on UK TV, he often appeared on such programmes as Good Food Live with Jeni Barnett where he demonstrated his skills as a chef but also as a natural and approachable chap without the ego of many celebs. His food is always innovative but accessible to the home cook.

A Passion for Potatoes has an amazing selection of recipes for everything from the humble boiled potato to the more elaborate Potato, Courgette and King Prawn Spiedini with Mustard-Smoked Paprika Mayo. Each recipe is clearly written and even those with a lengthy list of ingredients are not a challenge.

Mashed potatoes are a real comfort food. Paul admits that he still enjoys mash with salad cream, as he did in his childhood. Glad he mentioned that first, because it's one of my personal favourites and a dish seldom presented in polite company and never (till now) mentioned in a cookbook. Please note, dear reader, that it must be salad cream and not mayonnaise. This chef has, however, considered those with more educated palates and offers ten versions which include the basic perfect mash (sans salad cream), Irish Champ (a delicious alternative) and Charred Onion and Bacon Mash which is going to be a regular at our table. This is one of those dishes that feeds only half the number of people you would imagine. Make double the recipe or you'll spend the evening begrudging their every bite.

There is much more than mash, though. Dumplings, gratins, bakes, roasts, chips, main courses, and even a few sweet treats and breads. There is plenty to tempt fish lovers as well as vegetarians and meat eaters, but my favourite dish (at the moment) is Sausages with Caramelised Truffle Potatoes, Red Onions and Garlic. The potatoes are dark, could be mistaken for beetroot, and the balsamic and wine glaze gives a rich sweet taste.

Buying cookbooks is a bit like buying a CD. There are often only a few tracks that are worthwhile but you buy the thing anyway. A Passion for Potatoes is rare in that I could be quite content if forced to eat every dish. The basic ingredient is cheap, healthful (it's the other ingredients you have to watch) and easy to prepare, and it's available all year round. There is everything here from kid-friendly jacket potatoes to posh nosh to impress friends. An attractive and practical book.

Cookbook Review: A Passion for Potatoes
Author: Paul Gayler
Published by: Kyle Cathie
Price: £14.99
ISBN 978-1-85626-873-8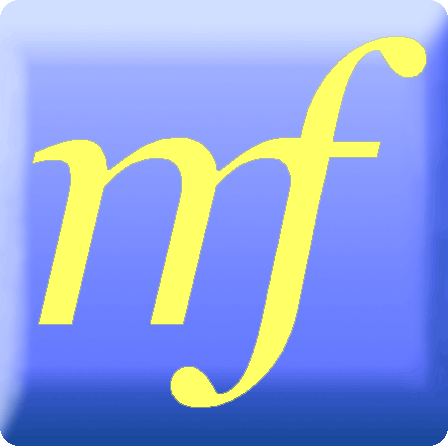 Paul Gayler's Little Book of Ice Creams and Sorbets
Paul is the chef at the Lanesborough Hotel in London. It's considered a "Destination" hotel and has a
restaurant to match that status. This man is a familiar face on British food TV and is also an accomplished cookbook author.

All of Paul Gayler's books (I have reviewed several to date) have been innovative but I have been at pains to point out that they have not been "chefy". That's a term that smacks of criticism and usually indicates that the recipes are over-complicated and fussy. I am, however, persuaded to use just that word for Paul Gayler's Little Book of Ice Creams and Sorbets.

No, dear reader, this writer has not changed her style of review. I have not turned overnight into the Gordon Ramsay of the cookbook review world. This time I use "chefy" as a compliment. These recipes are not at all long-winded or fiddly but the chef has presented his culinary credentials in the form of amazing combinations of ingredients and textures that would have been difficult for a civilian to invent.

Paul Gayler's Little Book of Ice Creams and Sorbets is an adult dessert cookbook. The first few recipes are standards and one would expect to find them here, but once settling you into a warm (or cold in this case) sense of familiar security, Paul takes a detour.

The Ice Cream chapter starts innocently with a simple Vanilla Ice Cream, but on closer inspection even this has a few exciting variations. Paul suggests the addition of some lavender, Earl Grey tea, lemon curd, dried breadcrumbs and rice pudding. You might be tempted to linger, but turn a page or two and you'll find more soon-to-become-favourites.

Eggnog and Orange Peel Ice Cream could take the place of Christmas Pudding chez nous. Dark rum in almost anything is good in my book and it always reminds me of the holiday season. Keeping with the Christmas theme Paul offers a Christmas Bombe. This looks like a mint-green Christmas pudding but it's a confection of ice cream and candied fruit.

Goats Cheese Ice Cream is rich and tangy. Paul uses regular milk in his recipe but that could be replaced by goat's milk to make this an ideal dessert for those who are intolerant of cow's milk. An alternative frozen treat would be Coconut Milk, Yogurt and Red Chilli Sorbet. Sophisticated and exotic.

How's about Balsamic Butter Ice Cream? Paul serves this with Citrus Fruit Salad and Passion Fruit Jelly (recipe in this book). Sweetcorn Ice Cream would be quite a conversation piece. Black Pepper Ice Cream is another show-stopper. I think this might go well with strawberries - a different take on the traditional strawberries and cream.

Paul Gayler's Little Book of Ice Creams and Sorbets packs a punch. It might be a little book but it's well worth the equally small price. Paul once again showcases his skills and ability to think successfully outside the box.

Cookbook review: Paul Gayler's Little Book of Ice Creams and Sorbets
Author: Paul Gayler
Published by: Kyle Cathie
Price: £ 7.99
ISBN 978-1-8562-843-1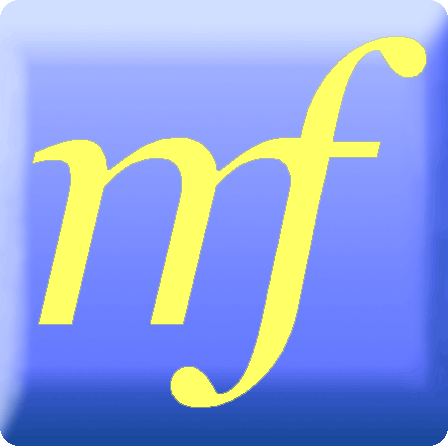 Paul Gayler's Little Book of Pasta and Noodles
If you are a regular visitor then you will already be familiar with Paul Gayler's cookbooks. For those others
who are visiting for the first time I'll introduce you. Paul is the chef of The Lanesborough, one of the smartest spots in London. He has written a collection of cookbooks which act as showcase for his unarguable skills and a source of pleasure for his readers.

This book has the same quality of recipes, the same conversational style but it's little. The clue is in the title, Paul Gayler's Little Book. It's a condensed volume that has a single focus, in this case of Pasta and Noodles. There are 50 or so recipes here for meals that are easy and fast. A baked dish might take 20 minutes but you'll not be talking to it through the oven door for the duration - you'll be finishing The Times crossword or watching the Simpsons. And the majority of dishes take half that time.

Paul has, as always, found recipes that offer something a bit different. These dishes never seem contrived or chefy. They are written with the home cook in mind and range from traditional to innovative with a bit of fusion for good measure.

Pasta making isn't as frightening as you might think. If this writer can do it then you'll have no problem. Paul supplies a basic recipe but if you don't feel confident then use the commercial pasta, but do make the sauces.

Pasta Carbonara is a dish oft-found on Italian restaurant menus. It has few ingredients but those ingredients produce a rich and comforting sauce. Paul also suggests Funghi Carbonara which is a vegetarian version of the original and should become a classic. This dish takes only as long as the pasta takes to cook - 8 minutes or so for dried pasta and even less than that for fresh.

I am a lover of a good baked pasta. They are hearty and comforting dishes and take no more preparation than a regular bowl of pasta. Baked Smoked Haddock Pasta has my vote. This isn't a vegetarian option as it has a little bacon but that bacon does add to the flavourful result.

Spicy Vegetable and Cashew Ramen is a colourful and tasty dish that you'll be eating in ten minutes. Paul uses sugar-snap peas, red peppers, aubergine and shiitake mushrooms, although the dressing would work well with almost any combination of vegetables.

Paul Gayler tempts the reader into the kitchen. He is neither intimidating nor patronising. You will use his books because the food is delicious. It's an attractive volume but Paul will be very pleased if it's covered with tomato sauce, flour and a flake or two of pecorino.

Paul Gayler's Little Book of Pasta and Noodles
Author: Paul Gayler
Published by Kyle Cathie
Price: £7.99
ISBN 978-185626-842-4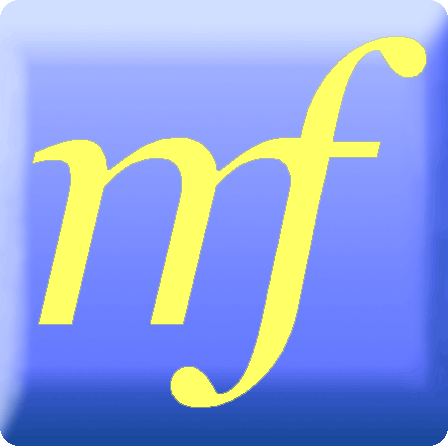 Paul Gayler's Little Book of Salads
In the Summer we eat lighter and fresher. Gone are the hearty casseroles and rib-sticking pasta bakes, to
be replaced by salads. Yeah, but it's boring, I hear you cry. But it doesn't have to be. There is no excuse for bland, limp and lifeless salad. Think vibrant! Think zesty! Think of what Paul Gayler might do at a time like this!

Most of you will be familiar with the smart Lanesborough Hotel chef, who has oft graced these internet site pages. You will probably have also seen him on British food TV where he has promoted his original and exciting cuisine. In Paul Gayler's Little Book of Salads he turns his attention to, unsurprisingly, salad. Not the iceberg, tomato and cucumber of yesteryear but more complex and all-year-round-tempting dishes that are nevertheless simple to make.

Salads are healthy and quick. They are welcomed in warmer weather but there is a whole raft of salads that are ideal for winter meals. Roast Potato Salad with Smoked Salmon uses Jersey Royal potatoes, has some bite in the guise of gherkins, and richness from the fish. Keeping with that theme Truffled Potato Salad is a visual stunner. No, the potatoes are not covered in chocolate nor are they garnished with expensive fungi. Truffle potatoes are a variety of purple potato which helps to create a dish that is not only delicious but attractive.

Perhaps my favourite from the Winter Warmers chapter is Warm Lentil Salad with Goat's Cheese and Anchovy Toasts. Anchovies give a salty tang without overt fishiness. Combined with the goat's cheese they offer a taste of warmer climes when the wind is whistling and you want to spend an evening tucked up with holiday brochures.

Exotic salads work whatever the temperature. Spiced Chicken and Mango Salad nods to the Subcontinent for inspiration. The mango (Alphonso for preference) adds a light perfume and the green chilli offers a hint of heat. This would be wonderful served as part of an Eastern barbecue with perhaps lamb kebabs or chops.

Paul Gayler's Little Book of Salads offers recipes that are accessible to home cooks and which have a touch of this chef's usual innovation. Nothing is difficult. It's salad for goodness sake! A great little book with plenty for the vegetarian and meat-eater alike.

Cookbook review: Paul Gayler's Little Book of Salads
Author: Paul Gayler
Published by: Kyle Cathie
Price: £7.99
ISBN 978-1-85626-840-0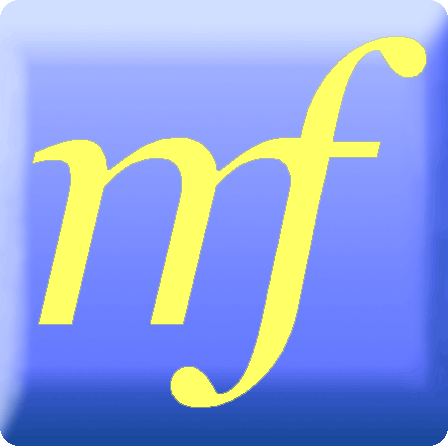 Pure Vegetarian

Pure Vegetarian is, as it says, modern and stylish vegetarian cooking...and this lovely book is also modern and stylish. It's a large format volume with the most amazing close-up shots of Paul's dishes by Gus Filgate, a talented photographer.

Paul Gayler has written a shelf-full of cookbooks, some more of which I'll be reviewing over these next weeks. He has got to be one of the most openly positive chefs with regard to vegetarians and this book reflects his passion for meatless cuisine as much as any other sort of cooking. These are a selection of top-class dishes that happen not to contain meat. Carnivores will not feel short-changed when presented with Paul Gayler's food.

Pure Vegetarian, dear reader, is the book for those of us who want to serve vegetables in stunning fashion but don't want to invest in three terms of evening classes to do it. Paul leads you through each step of these easy-to-follow recipes to a professional-looking and thoroughly delicious result. Even your most sceptical of meat-munching friends will be impressed.

Have a look at Cajun Black Bean Soup. At first glance the list of ingredients seems long but closer inspection shows that it's made up of common herbs and spices and some black beans. The soup is served with an exotic garnish of Smoked Tomato Nachos and that really elevates this into the realms of a dinner party favourite. The soup and nachos could be made way ahead and the final dish assembled when guests arrive.

There are lots of posh but easy recipes that can be made in advance. Spanish Romescu Baby Leeks are eaten at room temperature so that's obviously a no-stress dish, easy to prepare beforehand. Parsnip Tatin wound be a wonderful vegetarian Christmas option and would work well with all the other traditional vegetables. The Roasted Pepper Pasata would make a festive-looking starter for meat eaters and vegetarians alike and you can prepare it ahead of time.

Pure Vegetarian is a selection of exciting and new recipes. It might not persuade me to give up my bacon butties for ever, but all of these dishes are tempting and a credit to Paul Gayler.

Pure Vegetarian
Author: Paul Gayler
Published by: Kyle Cathie
Price: £14.99
ISBN 978-1-85626-740-3