This case is impressive. It looks high-end and designery and indeed it is. Its sleek shiny grey form speaks of trips to New York or Mumbai ...or even Glasgow. This case will never look battered and bruised, and apart from looking trendy it really is practical.

Carlton is a London company that has three elements that it considers when producing its ranges of luggage – Quality, Function, Design. Every piece of Carlton luggage is tested rigorously to ensure absolute quality. The Carlton Dune case has a five-year guarantee.

The interior has a grey lining with not only the expected elastic webbing but also a mesh compartment and zip pouch. It's easy to keep clean clothes and grubby washing separate, and you won't find the heavier items working their way to the bottom of the case as you glide around.

Carlton make their luggage lighter than most, more mobile, with the latest security locks, but for me it's the wheels that sell the case. Its 'TouchNGo' 4-wheel system makes wheeling even the largest case smooth and easy. The design avoids that dragging and tipping of other cases – it's simple
to push along by one's side.

Dune Specification
• The unique wavy-ribbed design enhances the case's strength while keeping the case extremely lightweight and durable.

• Nanolite design – An assurance of lightweight materials, components and construction

• Its body is made from 100% polycarbonate; high impact resistant, yet extremely lightweight

• Corrugated shell structure for shell rigidity and protection while being extremely light

• Innovative vertical trolley system provides both durability and style

• Distinctive matt finish in Champagne and Graphite

• Equipped with USA security-proof TSA locks

• 'TouchNGo' 4-wheel version, lightweight patented wheels for excellent rolling comfort

• 5-year warranty


Visit Carlton here

Most of us are slaves, very willing ones, to our mobile technology. We rely on our small gadgets for business and leisure and that's not a problem when we are at home, in the office or near a handy power point.

If we go on holiday we want to remain in contact with friends and family; and if we are away for work we need to check emails and make calls, and we might not find ourselves in the way of instant power.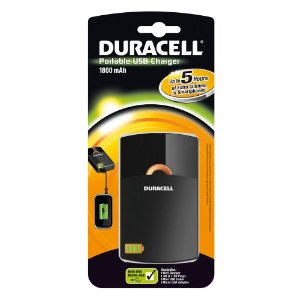 Duracell have a range of chargers and this one is ideal for most business and social use. The powered charger can give up to 5 hours extra talk time on most smartphones and that will probably be enough to get most of us out of a potential communication bind.

This is the most powerful Portable Charger from Duracell and allows you easily to charge a variety of USB-powered devices with its two USB output slots. You just recharge it from a regular wall socket when you have access, which takes 4 or 5 hours till all the lights shine green to say it's ready to go.

The Portable Charger works with a wide range of handheld devices and other gadgets with mini/micro USB ports. Connect your USB-powered device to the Portable Charger with the mini/micro USB cable or tip included, or with the cable that came with your gadget. This Duracell Portable USB Charger 1800 mAh also works with other USB-charged devices such as portable music players, Ereader, Amazon Kindle and Bluetooth Earpiece.

This charger should be at the top of any parent's list of gifts for the younger members of the family. There will be no excuse for not calling home "cos me battery was dead." Just ensure they have a primed charger in their expansive designer backpack and those worries, at least, will be a thing of the past.

This is a simple, reliable and speedy charging and recharging gadget, and a worthwhile buy.

Compatible with iPod, iPhone, BlackBerry, Ereader, Amazon Kindle, and most MP3 players, mobile phones and Smartphones.



• Charges 2 USB devices at a time

• Smart Battery fuel gauge

• Automatically stops charging the charger when fully recharged

• Comes pre-charged ready to use

• Includes micro and mini USB cables

• Supplied with UK & EU mains wall plugs

• Warranty: 1 year

• Input power: 230V AC, UK and European plugs supplied

• Capacity: 1800 mAh