Latest Book Reviews
2012 Book Reviews
2011 Book Reviews
2010 Book Reviews
2009 Book Reviews
2008 Book Reviews
---
Title Index to all Book Reviews
Author Index to all Book Reviews
One More Slice
I confess that I had not heard of author Leila Lindholm. She is a celebrated TV chef and author ...but in Sweden. Good to see that a few publishers are looking further afield for good cookbooks. A different slant is refreshing and now all we have to do is persuade Food TV producers that some different faces in front of the cameras, behind the pans, would be welcome.


This is Leila's fourth book and it has its focus on baked goods, along with some pasta as well as some gorgeous ice creams. There are well-loved classics but even these have been given twists. The first recipes are for Pizza and there are a dozen varieties offered, as well as suggestions of a few items to be made with left-over dough. Pizza with asparagus and goats cheese makes good use of that short season when those distinctive veggies are at their best. Pizza pinwheels show the glitzy side of a basic bread which is artfully turned into apero nibbles. Sardines and parmesan give tang although I would try this with a little anchovy as well. These are rather like savoury palmiers on steroids.

Sweet Pizzas are a dessert departure. Ricotta and mascarpone form the bed for berries, apples, figs and chocolate in various combinations, and these pizzas are not only delicious but they are visual stunners. Simple to make and economic if one sticks to seasonal fruits.

I love real cheesecake. I am referring to baked cheesecake rather than those made with gelatine. No, nothing wrong with them, but I just don't consider them as authentic. Give me a modest wedge of the real thing, preferably in a favourite café in New York, and I'll be a happy shopper. Leila offers us a bumper seven kinds of New York Cheesecake although the original will forever remain my favourite. Once you have mastered the basic recipe then it's just a matter of adding a little of this or a suspicion of that to make a lime, strawberry or pumpkin cheesecake. The mixed berries and the ricotta cheesecake are also rather tempting, though.

The Pasta chapter gives a basic dough recipe and, sensibly, recipes for ravioli fillings. To be honest I don't ever make pasta from scratch unless I am making ravioli. It's worth making a big batch when you do go to that trouble. The meat filling has few ingredients, one of which is cream for a silky moist richness, although the ricotta and lemon filling is both fresh-tasting and creamy. Just garnish with a little melted butter and a grating of lemon zest.

The author is Swedish so I guess it's no surprise that Dime bars are featured in a recipe. I am an addict, so Dime bar ice-cream is my pick of the book. No need for an ice cream maker, the airiness of this confection relies on fluffy egg whites. Use the freshest of free-range eggs for this as all the ingredients are raw. Leila suggests Lime Strawberries to go alongside this ice-cream cake, but I don't think you need them – a small stack of Dime bars would be visually appealing.

One More Slice is a practical and attractive book. The recipes are enticing with some innovations. I look forward to more from Leila Lindholm.

Cookbook review: One More Slice
Author: Leila Lindholm
Published by: New Holland
Price: £19.99
ISBN 978-1-78009-00-9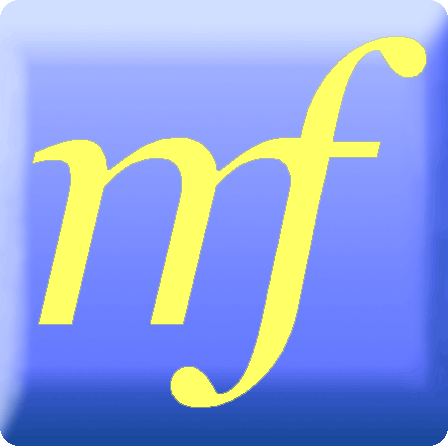 The Big Red Book of Tomatoes
I love that title "The Big Red Book of Tomatoes". Comforting and very reminiscent of a Christmas Annual – one of those bumper volumes that constituted a heavy lump at the bottom of the pillow-case on Christmas morning. It does indeed have an old-fashioned and trusty air about it.


It's that time of year when we are hoping for a crop of delicious and glowing tomatoes warm from the vine. Perhaps this regrettably sunless summer has left more than a few of us with more than a few green and bullet-like orbs that stand little chance of changing hue.

Tomatoes are healthy and available all year round. Cast away prejudices that you might hold against tinned toms. They are honestly a much better bet in the winter than those pale imported horrors on offer in the supermarket. A good quality tomato in a can will have been picked at its peak of ripeness.

Lindsey Bareham has presented a 400-recipe tome containing what seems like every conceivable tom-based dish. I fancy myself a dab-hand at the stove but even I could not envisage such a number of appropriate recipes, but here they are and they make a fine collection from every ethnic origin.

We tend to think of the tomato as being the epitome of the healthy Mediterranean diet, even though they are indigenous to the Americas. It is a testament to the versatility of this fruit/vegetable that it has been embraced so enthusiastically. Even the fussiest of eaters will tuck into a tomato sauce-laden pizza or garnish almost any meal with a shake or two of ketchup – and, yes, I do believe it constitutes one of your five a day.

There are a creditable number of pasta recipes here as one would expect but I have been drawn to some other dishes that are a bit less ubiquitous. Tomates à la Provençale do indeed have that flavour of the Mediterranean. A simple yet versatile dish that will be a marvellous side for everything from a traditional roast to a summer barbecue.

English Muffins with tinned tomatoes and poached eggs is a quick and comforting dish that will be welcomed at any time of the day. A sustaining and vibrant breakfast plateful, and the sauce can be made in advance so all that's needed is a few moments of poaching and toasting.

Sauce Aurore is new to me but well worth trying. It's a combination of classic béchamel and a tomato coulis. It's most often found coating boiled eggs and then being browned under the grill. It would be a delight napped over white fish, though, or perhaps even prawns. A very stylish sauce to have up one's chef's jacket sleeve.

The Big Red Book of Tomatoes is a must for any cottage gardener. There are recipes here to enable the green-fingered to make good use of a glut of green tomatoes as well as those red and luscious fruits of high summer.

Cookbook review:The Big Red Book of Tomatoes
Author: Lindsey Bareham
Published by: Grub Street
Price: £14.99
ISBN 978-1-908117-12-0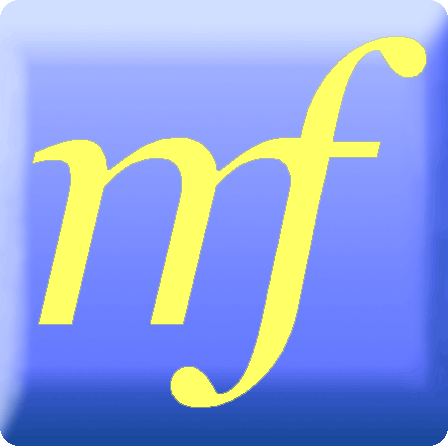 French Brasserie Cookbook – The heart of French home cooking
The prospect of "French cooking" brings many of us out in a cold sweat. It's the thought of a sauce with 27 stages and pastry that takes a week to prepare that sends us into a tizzy. Who has time, and who needs to eat a kilo of butter at each meal; and then there is the cream. But that is just a particular type of French cooking, that perpetuates the myth that it's all about rich cheffiness. There is another sort of French cooking that more nearly reflects French home cooking and it's growing in popularity.


A brasserie offers traditional food but the sort that would have been made in French homes: fresh and seasonal produce treated with respect. The cooking methods don't demand that the domestic cook have a diploma from the Cordon Bleu. A French kitchen is just as humble as yours – gadgets from IKEA and shelves garnished with stock cubes and even lentils in tins. Mon dieu!

Daniel Galmiche is a French chef in Britain. He has a wealth of family recipes that translate into brasserie-style dishes, as well as classic brasserie fare from across France. There are the ubiquitous Croque Monsieur and the dolled-up Croque Madame, which constitutes a meal in itself. Everything to make a Francophile's heart beat faster.

Duck Rillettes is a favourite spread and it's delicious and comforting. It makes an ideal snack when served with just a crusty baguette. A little jar of this is perfect to tote on a picnic, but served with Melba toast this becomes a tempting starter for a smart dinner party that has the advantage of being made in advance of the event.

Toulouse Cassoulet has become popular, not just in the south of France from whence it came, but across the country, and it's now reached these shores. It's a hearty but economic dish and a real winter warmer. Garlicky Toulouse sausages are the essential element along with the white haricot beans. Just a couple glasses of good red wine and some French bread, and an authentic French meal can be enjoyed by family and friends without breaking the bank.

Reviewer cannot live by main course alone, and I think that Raspberry Clafoutis represents the essence of brasserie menus: a traditional pudding that is found in casual restaurants as well as homes across France. Its name sounds convincingly Gallic but consider a Yorkshire pudding with fruit and you will have the idea. A simple dessert to make, and it's versatile, as the fruits used can be changed with the seasons.

Daniel Galmiche is a familiar face on our TVs and it seems he also has a talent for choosing recipes that will appeal to the British audience. Lots of dishes that you will have enjoyed when on holiday, and perhaps a few that will become regulars chez vous. A gift-quality book, and nothing too challenging even for a novice.

Cookbook review: French Brasserie Cookbook – The heart of French home cooking
Author: Daniel Galmiche
Published by: Duncan Baird Publishers
Price: £20.00
ISBN 978-1-84483-992-6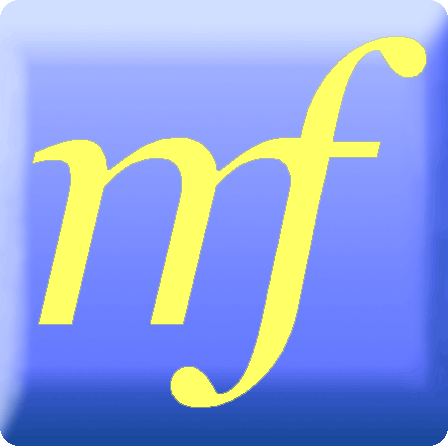 The Cookiepedia – Mixing, baking and reinventing the classics
It's a time of belt tightening and financial gloom, and it's said that we are all hankering after old-fashioned lifestyles. We want to be wafted back to more moderate times where riots only happened "over there" and we all knew for sure that we would have a job next week.


There has been more interest than ever in cooking in general and baking in particular. Cookies tick all the boxes for comforting decadence. Small indulgences (although you can have a few per sitting) that look delightful, and that can be formally decorated to accompany a traditional bone-china tea set, or rustic and moreish for casual snacking with a mug of something hot. Endless options.

The Cookiepedia offers a raft of classic recipes in a very practical format. Spiral bound with organic and earthy-coloured pages, appealing photography, and recipes that are easy to follow, with ingredients that won't demand that you cough up the last of your nest-egg. Store-cupboard staples will form the basis of many of the cookies here, or they would if you have a stash of chocolate and a jar of peanut butter on the top shelf.

You can still feel noble even if you have got a passion for baked goods. Lots of cookies here that are filled with fruit, and Fig Bars are my pick of the Fruity chapter. These are said to be similar to those famous fig biscuits found in supermarkets. There is a variation offered as well: Maple Date Bars, which might even be more delicious than the original.

I am so often at a loss for something sweet to eat at the end of a rich Indian meal. The Cardamom Cookies here offer the solution for a nibble with a cup of tea to finish an Asian feast, or even for a crunchy alternative to some of the traditional biscuits for your afternoon break. The Cookiepedia suggests a decoration of slivered almonds but for a smart dinner party you could consider a speck or two of silver vark – edible silver foil. Truly exotic and decadent.

So that's the face of posh cookie eating, but most of us want to indulge, and the most iconic of cookies must surely be the celebrated Chocolate Chip Cookie. Not exactly a traditional English biscuit, like a digestive or a Shrewsbury, but it's nevertheless one that comes to mind when one thinks of 1960s American TV programmes. It's always the one that a little kid is offered along with a tall glass of milk in every US film promoting family values. They are simply the most comforting of sweet treats and can be made with dark chocolate for an adult twist.

The Cookiepedia has delectable cookies for every occasion and for every member of the family. Get the kids involved in cooking. Mixing is fun and baking is fast, as will be the vanishing of those aforementioned baked goods.

Cookbook review: The Cookiepedia – Mixing, baking and reinventing the classics
Author: Stacy Adimando
Published by: Quirk
Price: $18.95 US
ISBN 9781-1-59474-535-5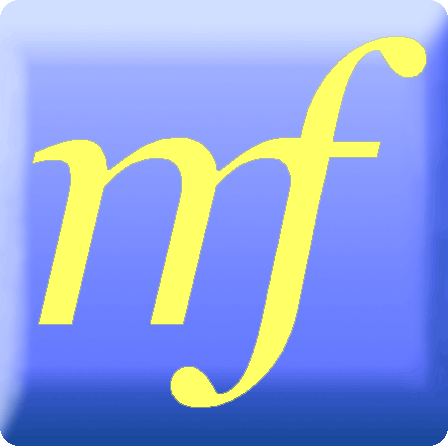 Simply Good Bread
This book should have arrived a few weeks ago. One is always advised to bake bread when the estate agent is bringing viewers around. It's that tempting aroma that makes a house seem like a home. It's said that bread-baking is an almost dead art but I believe it's enjoying something of a revival.


A good bakery- bought loaf is a pricey item these days but there are more people than ever before seeking a tasty artisanal product. In these times of belt-tightening we are casting around for that feeling of security, and that seems to be found in the guise of old-fashioned home-made quality foods. OK, so some might resort to a bread-making machine but there is no shame in that and it will save you time... although I have never quite mastered the knack of using such a thing. I stick to a pair of hands, and I need the exercise anyway.

Peter Sidwell has penned Simply Good Bread hot on the heels of Simply Good Taste, although you could say that this new masterwork is an extension of the first volume. It's just as much about good taste as good bread.

There are fifty recipes here and they work for machine and for hand. They include basic breads – white, wholemeal, brown, ciabatta, focaccia and even naan. They are simple recipes and will give the novice a bit of confidence. Baking is, after all, part skill and part alchemy, but follow these good recipes and don't cut corners and you will have a result of which to be proud.

The recipes in Simply Good Bread are so well chosen that you will likely want to make all of them. They are mostly yeast breads but there are also soda breads, and a gingerbread that will be perfect for Sunday tea on a cold weekend. It's one of those Victorian favourites which evokes visions of sitting around a roaring fire, adults discussing the wonders of the Great Exhibition, children playing quietly with wooden toys. Peter's gingerbread is moist and moreish, and uses both ginger beer and candied ginger for extra gingery flavour. Malt Loaf is another traditional and sticky confection that seems to have sadly fallen from favour. It is a yeast bread but far removed from your regular white sliced.

My husband hails from Yorkshire and is prone to wax lyrical about Oven Bottom Cakes. Peter has a recipe for Oven Bottom Muffins which must be similar. A simple dough is transformed into a comforting snack when split (still warm in my southern opinion), buttered and spread with jam.

Onions seem always to work well when baked into bread. There are several recipes here that are mouth-watering. Spring Onion Bagels will smell delicious while baking and even better when toasted. Peter suggests several toppings but I would just give it a thick spread of salted butter to enjoy the savoury sweetness of the spring onions.

My pick of the book is the recipe for Roasted Garlic and Rosemary Bread. One would expect this to be a bread labelled "only for the practised baker" or "this'll take a weekend". It is, however, surprisingly easy. Roast the garlic till soft, sweet and creamy, and mix it into the dough before baking. Stunning when served with roasted peppers, sundried tomatoes and even a good cheddar.

Simply Good Bread is a book to use. That surely is the mark of a good cookbook. There are recipes for breads for every occasion and none of them will be beyond the skill of even the first-time bread baker. Perhaps this book will even help the flagging housing market.

Cookbook review: Simply Good Bread
Author: Peter Sidwell
Published by: Simon and Schuster
Price: £14.99
ISBN 978-0-85720-313-7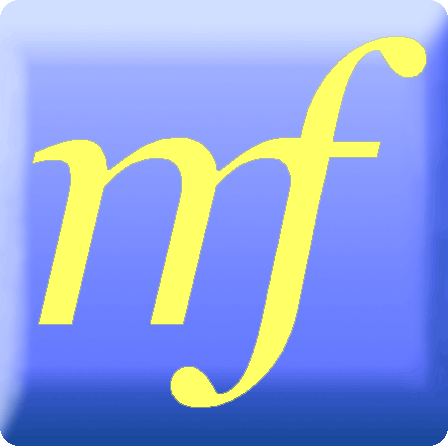 Eating In – Delicious home cooking to enjoy all year round
Sue Lawrence came to prominence in 1991 when she won Masterchef – those were the days when I actually watched it and the programme was more about the judged than the judges. She has made numerous TV appearances since then and has received awards for her writing.


Eating In is a very personal cookbook. You can actually hear Sue talking as you roam through the chapters. A lilting Scottish accent and great good humour garnish every paragraph, making this book very much a culinary conversation rather than a text book. The recipes are just what you would hope from Sue, with plenty that reflect her passion for all Scottish food.

The chapters are divided by event and occasion rather than season or course. Hogmanay, Burns Night and Hangover Breakfasts are included as one would expect, but you don't have to be a Scot or under the weather to enjoy everything here. There are dishes for Sunday lunch, family celebrations, Christmas, and TV suppers, along with much more to help those of us who are strapped for ideas for family events.

There is an appealing mix of tradition and innovation from Sue. Yes, plenty of haggis in various guises but this isn't a cliché ingredient. It's a delicious staple that should be made more of. It has a particular savoury roundness and a comforting texture. The recipes that take advantage of this are not edgy or weird but present a bit of inspiration for us haggis lovers.

Hummus with Haggis and Pine Nuts is my favourite of several haggis recipes. It couldn't be easier to prepare and the end result is flavourful and has a pleasing crunch from the nuts, missing from the Middle Eastern original. It's heartier than the common version of hummus and it's moreish. A striking dip for bread or crackers, and it also works as a light lunch with a mixed salad.

Scots are famed for their sweet teeth and baked goods. Plenty here to tempt one away from the diet. If you are going to slide off the low-calorie wagon (probably a tea trolley) then do it with style with Treacle Tart Bars. They have that old-fashioned taste that seems to have almost disappeared. Golden Syrup is a unique confection that is underutilised and underrated. OK, so it's not like it's one of your five a day, but indulging periodically is good for the soul.

These bars are simple to prepare as Sue uses ready-made shortcrust pastry for the base. This is a great recipe for using up your leftover white bread. Sue suggests day-old sourdough but I have had good results with cheap and nasty white sliced. The lemon zest and juice are crucial to the tray-bake: the citrus helps to cut through the extreme sweetness.

Porridge makes a healthy and sustaining breakfast but it does get boring after a few days. Sue offers us Coconut Milk Porridge with a garnish of fresh fruit. A sprinkle of toasted coconut continues the exotic theme. I am not persuaded by the addition of puffin to porridge, as they would have eaten on the now uninhabited isle of St. Kilda. I wonder why its population left. I suspect they were in search of a cornflake.

Eating In is a garland of little nuggets of sensible food. Ordinary ingredients simply prepared. Lots of twists on the Scottish classics. A book to use all year. This will be on the list of my favourite books for 2011.

Cookbook review: Eating In
Author: Sue Lawrence
Published by: Hachette Scotland
Price: £25.00
ISBN 978-0-7553-6005-5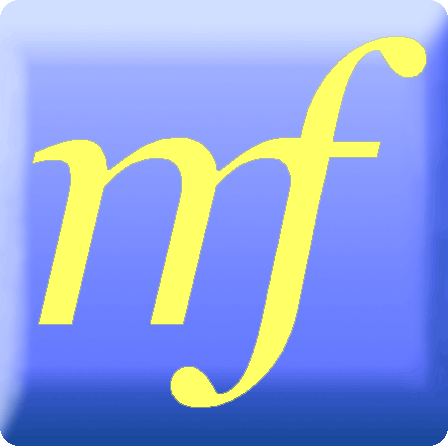 My Indian Kitchen
Even the title holds out great hope for the oft-confused home cook. We are looking for books written with us in mind. A book that takes note of the fact that we are unlikely in the West to have "staff", a tandoor and a man that pops by on a Wednesday just to grind some spices.


Hari Nayak might not be a familiar name to us in the UK but he is deservedly celebrated in the US. He has his own food consultancy business and is a restaurateur and promoter of Indian food in America, and he is obviously a talented cookbook author. Although he was born and brought up in India he is a graduate of the CIA. No, dear European reader, Hari isn't a spy for the US government. CIA in this case is the prestigious Culinary Institute of America. He is a man who definitely has a cheffy finger on the pulses of both East and West. A unique perspective.

This is a stunning large-format cookbook that you would want to own even if you didn't have a notion where your own kitchen might be. (It's that room with a couple of taps and the microwave.) It entices the reader with images of spices and finished dishes, and it will truly tempt you away from your culinary lethargy (or fear) and into your own kitchen to replicate some memorable dishes that offer authentic tastes of the Subcontinent.

Hari does not assume that the reader in an expert Indian cook or indeed a cook of any ethnic persuasion. The recipes are well-written and give an overview of classic Indian dishes. Classic, yes, but that does not translate to difficult or long-winded. You will be able to make everything here with ease and with the use of spices that you will likely find in your local supermarket.

One of the simplest recipes is for Street-style Grilled Corn on the Cob. It's summer so the grill is a prominent item of garden furniture. Do something amazing with humble ears of corn, and perhaps consider a whole al fresco Indian meal by adding Masala Lamb Chops and a green salad. I would suggest preparing more lamb than you would normally, as the aroma of grilling meat is mouth-watering. A memorable side dish would be Hari's Smoky Fire-roasted Aubergine (eggplant). This is flavourful and comforting and can also be used as a dip with Indian breads as a starter.

Hari has introduced some elements of innovation. Food should, after all, evolve so Hari gives a nod to his cultural heritage with chai, but goes on to use that favourite beverage in a decadent Crème Brulée. India does have a good array of traditional desserts but Chai Crème Brulée is a twist on the French original, some might say an improvement. Don't just save this for the end of an Indian meal. It will get compliments at any dinner party.

My pick of the book is probably the recipe for Marinated Roast Leg of Lamb. It's not something you'll rustle up in a hurry for unexpected guests but it is worth the time invested. Having said that the time invested is mostly marinating time and you don't have to keep the lamb company while it's absorbing those spices. It's a straightforward dish to make and one that you will make often. The perfume of this cooking meat will fill your home and tease your guests with the promise of a delicious Indian meal before they even reach the table. The leftovers make flavourful sandwiches, or they would if there were any, but that is unlikely.

The lavish photography makes every dish look enticing and even those who are familiar with Indian recipes will find lots of new delights; but this book will be particularly inspiring for those who might have only eaten Indian food in restaurants. My Indian Kitchen offers authentic and accessible dishes that can be prepared without tears (get someone else to peel the onions). A gift-quality book with which you will not want to part.

My Indian Kitchen
Author: Hari Nayak
Published by: Tuttle Publishing
ISBN 978-0-8048-4089-7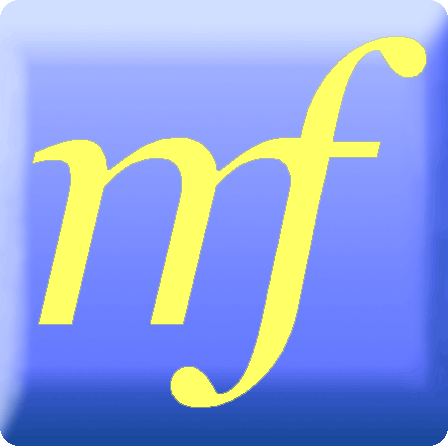 Classic Indian Recipes
I am often put off by cookbook titles that include the word 'classic'. That term sometimes indicates that the dishes are going to be over-fussy and will be relying on rare and costly ingredients for impact. One has visions of the kitchens of Versailles bustling with portly and ill-tempered chefs presiding over an army of downtrodden kitchen menials and each one of those babysitting larks tongues or poking a pot of peacock porridge. If one is considering Indian cuisine the vision is even more intimidating. Will there be a 'classic' and indispensible kitchen gadget (probably in brass and exquisitely wrought) to purchase? Perhaps those unfamiliar spices demand a trip to a charmingly exotic gully in Delhi – although one could try the internet.


Fear none of the above scenarios, dear reader. Manju Malhi presents her Classic Indian Recipes and they are written with the modern home cook in mind. Yes, they are 'classic' but that word could be replaced with 'I have heard of those' or 'familiar restaurant' and equally apt 'easily made in Twickenham' (reader substitutes his/her own address). Lots here to excite and encourage domestic gods or goddesses who have hitherto been a bit shy in the presence of a green chilli.

Manju is an Indian but she is also a West London lass, so has an insight into the anxieties of Europeans who would like to make traditional Indian food but have felt themselves incapable. There is no magic formula to preparing striking samosas or amazing aloo gobhi. All you need is a recipe and a bit of confidence. There are no mysterious cooking techniques to master, no additional kitchen equipment needed (assuming you already have a hob) and once you have amassed a collection of half a dozen or so spices you will be ready to tackle all the recipes listed here.

These are simple recipes to follow and they encompass some of my personal favourite dishes. The Sweet Lemon Pickle will be a flavourful garnish to many of the other dishes listed. Anything that only has to be prepared once every 8 months is bound to be popular with all of us with a passion for good food but who have little time. The ubiquitous coriander and mint chutneys are also here and they will be your essential condiments.

I love dal (lentils) in all its forms. Dal Makhani is a perennial restaurant item, as its rich, spiced silkiness is deeply comforting. It's rather calorific but a little goes a long way. Simple to make at home and the process can be speeded if one has access to a pressure cooker. It seems that every housewife of Indian descent has at least one and perhaps two of these practical contraptions. You'll manage very well with just your regular pots, though.

Indian sweets and desserts are overlooked by many other Indian cookbooks, but here Manju offers a creditable selection that takes us from the relatively healthy yoghurt-based Shrikhand to the sweet that I'd fight you for – Doodh ki Barfi. You might not recognise the name but think of those Indian sweetshops with their piles of cubed and sugary delights. You can now make these chez vous for a fraction of the price of the commercial varieties. I would add a little cardamom for extra flavour.

My pick of the book is a recipe for a vegetable which is delicious served alongside almost anything. It would work well as a nibble with drinks and the only drawback is that you will never be able to make enough. It's Bhindi Jaipuri and it's addictive. Okra is about as popular in urban legend as broccoli but this is a must-try dish. The coated and fried okra are transformed into vibrant and crunchy morsels. Moreish – but feel noble: they are vegetables and one of your 5-a-day.

Classic Indian Recipes by Manju Malhi is great value for money and a solid introduction to Indian cooking.

Asian cookbook review: Classic Indian Recipes
Author: Manju Malhi
Published by: Hamlyn
Price: £10.00
ISBN 978-0-600-62235-2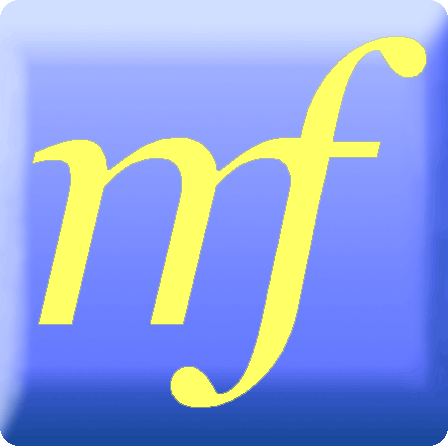 Antonio Carluccio – 100 Pasta Recipes
He is one of the world's most respected authorities on Italy's great food. He has written more than a dozen bestselling books and has also made numerous television programmes, including Two Greedy Italians which he made with the lovably cheeky Gennaro Contaldo.


Antonio ran the Neal Street Restaurant in London's Covent Garden and spent 10 years developing Carluccio's Cafés. In 1998 Antonio was awarded the Commendatore Award, Italy's equivalent of a knighthood, for his contribution to the Italian food industry; and in 2007 he received the OBE from Britain.

What's the first dish that comes to mind when we think of Italian food? Pasta. But it's not a dish, it's more of an ingredient, and an indispensible part of any Italian repertoire. You will be relieved to learn that it's OK to buy pasta, either fresh or dried. If you are taking the dehydrated option then be sure that you buy the best quality. All my Italian friends use dry pasta so I feel no shame in doing the same; however, there is a recipe for pasta dough for those who are looking for a project rather than a speedy meal.

Antonio Carluccio's 100 Pasta Recipes does indeed offer some very fast sauces that will enable you to have dinner on the table in the time it takes the pasta to become al dente. Spaghetti Carbonara – coalman's spaghetti – is a classic in restaurants as well as in homes. Antonio offers the reader an authentic recipe which uses no cream. Its richness comes from both eggs and cheese. I think generous grindings of pepper are key here.
Italians are romantics and they seem to have a habit of naming food after occupations. We can't find the same on British menus. No sign of chiropodist's casserole and there probably never will be a postal worker's pasty. Not only does Antonio include the coalman's pasta of choice but he also offers Pasta alla Carrettiera – Cart-driver's Spaghetti. It's a tuna-based sauce and worthy of the most cultivated of manual workers, who seem to eat very well in Italy.

A hearty and economic dinner that even the kids will love is Penne Rigate with Sausage. Once again it's the quality of ingredients that's the most important element. Look for pure meat sausages that are well seasoned. The family will be sitting down to this winter warmer just 20 minutes after the pasta water comes to the boil.
There are a few non-pasta dishes here. Summer Bread Salad makes a cool and light starter for those delightful al fresco meals that we enjoy all summer long in the UK. OK, so that's a bit of poetic licence, but this is truly a simple stunner and is also a marvellous side dish for grilled fish or your regular roast chicken. You'll feel you have spent Sunday in the south of Italy.

Antonio Carluccio – 100 Pasta Recipes is full of easy dishes that will be enjoyed by your family during the week, when time is short. There are others that will impress your friends, whom you will be able to entertain without the need to take out a bank loan. There are some familiar dishes but more that will be new to most non-Italians. Another practical cookbook from this charming man.

Cookbook review: 100 Pasta Recipes
Author: Antonio Carluccio
Published by: Ebury Publishing
Price: £7.99
ISBN 978-1-84-990148-2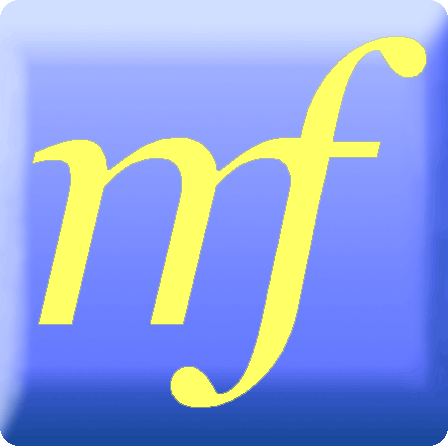 Flavours of Babylon
I guess we all think that we know lots about Iraq. It visits our sitting room every evening. There are snippets of tragic news on the radio every day and the very name incites strong emotions in many. But few of us have considered that war-torn land as having much of a culinary heritage.


It's true to say that the cooking canvas is less richly adorned than it once was. Violence and tyranny have taken its toll and a proportion of its people have fled, taking with them thousands of years of tradition and culture.

Linda Dangoor was born in Baghdad but she left with her family when she was ten years old. But they still have their memories, and their recipes steeped in Iraqi-Jewish tradition that they continue to replicate wherever they settle. It's a perennial truth that those exiled from home will view food as a precious link.

Flavours of Babylon presents Linda's family recipes as well as some contemporary dishes. It's a volume filled with delicious charm. The food is aromatic rather than fiery with spice. The flavours are delicate but well defined and there are many dishes that will be new to the British home cook. Nothing that will be too taxing for the novice, and there is plenty here to inspire the more-practised amateur chef.

Turshi – pickled garlic and cucumbers – is a celebrated preserve. Linda offers a pickling paste to make in advance and to use for future batches of garlic and cucumbers. You will likely already have the necessary spices in your store cupboard and the vegetables are readily available.

Mukhallala – pickled turnips – are the ubiquitous kebab accessory. You might not recognise the name but you will probably have already eaten them several times. They are those Barbie-pink vegetables that nestle amongst the other garnishes on the kebab-house cool-counter. Take them out of that unpromising environment and you have a crisp and fresh pickle to enjoy with your starters and salads.

Mahasha – stuffed mixed vegetable platter – is a winner. Simple, delicious, economic and visually appealing. This recipe is for 4-5 people but it could easily be increased to feed a crowd. It incorporates tomatoes or red peppers, courgettes, onions and vine leaves to create a colourful tapestry. You'll need a large shallow pan, or a couple of them if you are making a bigger batch. This is where that round metal roasting tin you bought on your last trip to Turkey will come in handy. An ideal summer lunch served with some crusty bread and a salad.

Flavours of Babylon presents a raft of beautifully photographed recipes. All the ingredients are accessible to the British home cook. So many of these dishes are dearly-loved family favourites like Linda's mother's T'beet – slow cooked Sabbath chicken. Striking and good enough for a smart dinner party but so reasonably priced that one could enjoy it every week, just as Linda's family have done for generations.

This is a fascinating volume from this multi-talented lady who is perhaps better known as an artist and ceramicist. Linda Dangoor shows us a positive side of Iraqi culture shared by its exiled people. Iraq's sad loss is our enriching gain.

Cookbook review: Flavours of Babylon
Author: Linda Dangoor
Publisher: Waterpoint Press
Price: £16.00
ISBN 978-0-9567325-0-7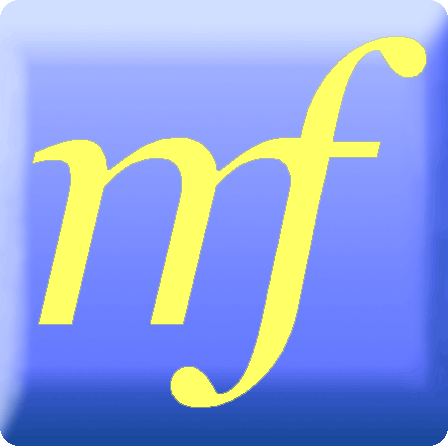 Classic Vegetarian Cookery
Arto der Haroutunian died too young. He has left a cult following and a series of books to remind us of the very reasons that he still inspires cookbook collectors and home chefs alike. He had a particular all-encompassing view of the world that enabled him to graze the globe and archive his findings in a most palatable fashion.


"Classic" in culinary terms is often fussy, dusty and boring. We think of a battery of sauces, egg dishes and poached white fish. Combine that "classic" with "vegetarian" and the future reading opportunity is looking gloomy. There is bound to be a cauliflower cheese and roast potatoes and a slew of other dishes that we probably trot out week after week.

OK, that's the assumption, but it's wrong. Arto der Haroutunian has collected recipes that truly are classic but they are not from the usual culinary traditions. There are vegetable dishes from Nigeria, Finland, South America, Bulgaria and many other countries, each with their own "classic" but unique recipes.

It's true that there are a few familiar favourites such as stuffed vine leaves but even that standard is offered with a couple of filling options. French onion soup is listed along with an Iranian alternative. Yes, the cauliflower is here but sans cheese sauce – South American Midnight Cauliflower takes advantage of garlic, black olives and a little chilli powder to elevate this unloved veggie into dinner-party fare.

Although these dishes are striking they are also simple, and use, for the most part, few ingredients. We know we should eat more fresh vegetables and that prospect is becoming more attractive now that meat has become so very expensive. Vegetables are not as cheap as they once were so we need to present them in a fashion that befits their elevated status. Arto has suggestions for our most common produce, but he also introduces his readers to some of the more exotic veggies that are now available in larger supermarkets as well as in ethnic food shops.

There is plenty here that will help those of us who are strapped for cash. Baked Beans. No, not those tinned teatime treats of childhood memories (or my more recent recollections of dinner when husband is away). These are robust and thoroughly adult, a winter warmer for a crowd served with some crusty bread. This is a simple recipe but the simmering takes an hour or so. This process can be speeded up if one has a pressure cooker.

Plantain Curry is well worth trying. A plantain looks like a large green banana and is a staple of West Indian cooking, and this is indeed a Caribbean recipe. It has few ingredients and the spices are from the Indian palette so you'll have no trouble finding those. It's thought that this dish was brought to the West Indies by Indian immigrants.

If you are not a full-time vegetarian then you can peruse some of the versatile sauces included. Harissa is a vibrant North African preparation that enhances lamb and chicken as well as vegetables. Yoghurt and Garlic Sauce might not sound riveting but it's made in moments and is a delicious garnish to roast chicken.

Classic Vegetarian Cookery is an indispensible addition to the cookbook library of Arto der Haroutunian fans, but it's a practical and beautifully-written volume that deserves a place on the bookshelf of any lover of good food. Another great-value "classic" from Grub Street.

Cookbook review: Classic Vegetarian Cookery
Author: Arto der Haroutunian
Published by: Grub Street
Price: £14.99
ISBN 978-1-908117-01-4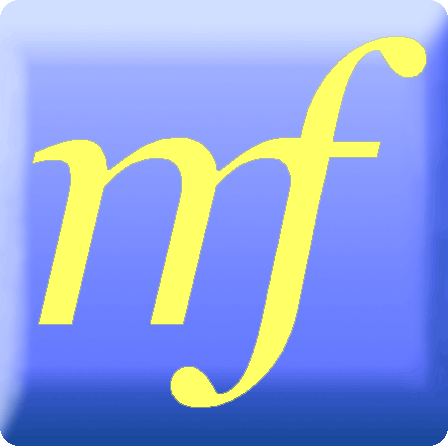 Sandwiches, Panini and Wraps
We all understand the need to eat healthy foods. We tick off our five a day – although we sometimes struggle to reach three. There is fresh seasonal produce and other savoury delights on which to graze, and the constant need to find a fast and delicious meal.


Sandwiches can fit the bill – or they can fall far short. There is surely nothing worse than a meagre, dry and elderly sarnie. Britain was once famed for them but now almost every supermarket and bakery offers marvellous ingredients encased in good-quality bread.

Yes, it's all about the choices of bread and filling. Texture is a crucial element, as is the combination of salad, meat, fish, cheese and vegetables that create unique flavours. These sandwiches can be hot or cold and take advantage of grainy loaves or light flatbread; they can present a fusion of exotic ingredients or they can showcase more traditional roast beef or cheddar cheese.

Many of us eat sandwiches every day and it can get boring. We invite friends over for a quick lunch but we wouldn't dream of giving them a sandwich because it can get boring. There are evenings when we only fancy a fast supper but we don't make sandwiches because they can be boring. There is indeed a theme here.

Stefania Corsi lives and works in Rome; we know that Italians have a well-deserved reputation for good food and that includes sandwiches, mostly panini. These toasted and crunchy savoury delights have become popular in cafés across the globe. They are made with a heated panini press but one can utilise a domestic sandwich maker or even those toaster bags that I personally could not live without.

We will all have our favourite fillings. I go for a mix of ham and cheese with a schmear of English mustard, although that seems banal in comparison to the options illustrated here. How's about a Fig, Pancetta and Goat Cheese Panini? Pecorino, Pepper and Anchovy sandwiches have all the taste of the Mediterranean. Black Bean Wraps with Guacamole are substantial and full of flavour. There are recipes here for both the guacamole and the salsa (although both are available pre-prepared from your local deli).

There are several sandwiches here that constitute full meals and they are among the most appealing in this book. Consider a moist and spicy Meatball and Baba Ganoush wrap. The recipe makes enough to serve 6 so it's ideal for a summer lunch, or as part of a light dinner for you and friends whilst watching the big film or an unmissable sporting event. (Is there such a thing?)

Sandwiches, Panini and Wraps offers inspiration for healthy and fast meals as well as a few decadent treats. Many here would be fun for younger members of the family to prepare. Allow them to build the sandwiches themselves – it's a good introduction to 'almost' cooking. This is great value for money and a practical book to make those lunchtimes a little less soporific.

Cookbook review: Sandwiches, Panini and Wraps
Author: Stefania Corsi
Published by: Apple Press
Price: £10.99
ISBN 978-1-84543-419-9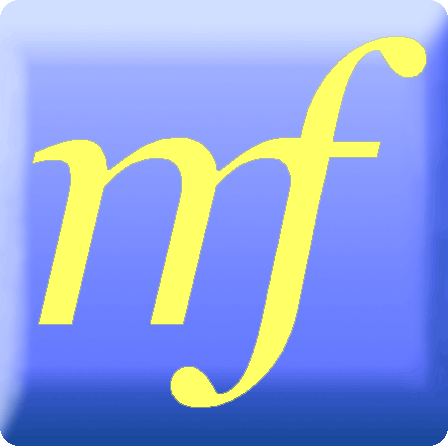 Mighty Spice
John Gregory-Smith has penned a unique and fascinating volume. It considers the spices themselves rather than focusing on a particular culinary tradition. So many countries have cuisines that showcase spices. Chilli is common across the globe but was unknown outside the Americas before that continent was discovered; these days we could not consider making an Asian curry without a few chillies.


Mighty Spice takes advantage of a selection of 25 or so spices and they will all be available to you in your local supermarket, or online if you live in a lighthouse. No, don't take fright at the imagined complexity of these dishes. John uses a maximum of five spices for each recipe. Once you have your collection of powders and seeds then you'll be set to make everything in this book: simple yet vibrant dishes.

There is an element of food-related tour guide here. John has travelled extensively and, naturally, he has been eating along the way. He wasn't your usual backpacker: he had a successful career in the food industry but this was still a voyage of discovery, just as all good voyages should be. He ate in homes and in favourite cafés, every meal giving inspiration and an overview of that particular country's culinary heritage.

There are plenty of dishes here that you will recognise from your own travels but many more that will be less familiar. Indonesian Nasi Goreng is a perennial restaurant favourite but it's quick and simple to prepare at home and this recipe makes good use of leftover cooked rice. Always cook more rice than you need just to have some "fast food" the following day.

Mexican dishes are more popular than ever. Frijoles Negros – Mexican re-fried beans – are ubiquitous in Mexican homes and Mexican restaurants across the globe. This is comfort food at its finest. Creamy and substantial and a side dish for any self-respecting taco or tortilla or Mexican scrambled eggs for a memorable breakfast.

Bangkok Garlic and Black Pepper Chicken is my pick of the book. Yes, just pepper as your main spice and I bet you already have that in your store cupboard. Garlic is in every supermarket and this recipe uses 8 cloves, which is probably a whole head. That sounds like a lot for just 500g of chicken breast meat, but garlic has two faces: it's pungent and spicy in its raw form but it becomes unctuous, sweet and rich when cooked. Chicken is still the most economic of meats and this dish is of dinner-party quality.

Mighty Spice is ideal for lovers of flavourful dishes. John Gregory-Smith's thoughtfully-selected recipes showcase particular spices but also give an overview of culinary style. These dishes range from the chilli-hot to the mildly-aromatic. There are those that are robust and others, like John's selection of desserts, that are sweet and perfumed. Something for every taste.

Cookbook review: Mighty Spice
Author: John Gregory-Smith
Published by: Duncan Baird
Price: £20.00
ISBN 978-1-84483-991-9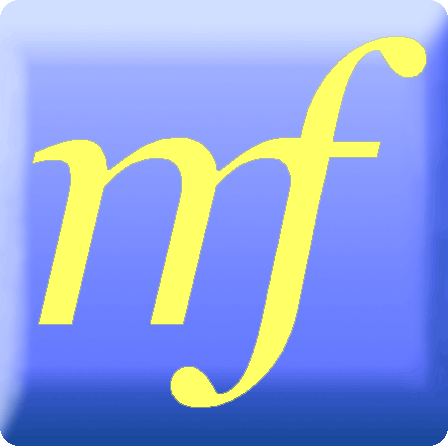 The Perfect Drink for Every Occasion
Well the title 'The Perfect Drink for Every Occasion' encouraged me to think that this was going to be a rather serious tome, probably penned in the 1930s by the aging bartender in some swep-up hostelry in Venice. The subtitle held out a bit more hope that this was going to be a rollicking good read: '151 cocktails that will freshen your breath, impress a hot date, cure a hangover, and more!' Perhaps this wasn't a manual on how to pour
sherry, after all!

Duane Swierczynski is the author and we must thank him for the dedication and the evident self-sacrifice necessary to undertake this extensive research. There are plenty of classic and celebrated cocktails listed but Duane presents them as garnishes to various occasions, predicaments or rites of passage. Choose your particular social event or dilemma and find the tipple deemed most appropriate.

The chapters start with The Perfect Set-up, end with The Perfect Hangover Cure, and considers the passage from one to the other. 'The Perfect Place' chapter offers libations from several American cities (this is a US-biased volume), but also London, whose cocktail is, surprisingly, the Blue Hawaiian. This isn't a sign of beverage continental drift – this cocktail was created in London's Zanzibar Club. A further mixology connection to London is ironically the Manhattan, which was first mixed for Winston Churchill's mum!

The Perfect Drink for Every Occasion is a veritable manual of social etiquette. The chapter on Special Situations could help you maintain the last shreds of your dignity. The cocktail for when 'You're Having Trouble Pronouncing Words' suggests a Tom Collins. The logic is that one is still able to say "Tom Collins" long after the ability to articulate any other words has passed.

Under the title of a drink for "The Coldest Day of Winter", in The Perfect Time and Season chapter, Duane describes a Hot Toddy from Alex Guzman, bartender at the Algonquin Hotel in New York. It's a simple yet effective warmer with a base of either whiskey or rum; aromatic heat is supplied by cloves and cinnamon. There is additional advice with some of the cocktails, and the Hot Toddy sports this gem for the coldest day of winter: "Avoid a frozen strawberry Daiquiri sipped really fast with a straw." A pearl of wisdom if ever there was one.

The Perfect Drink for Every Occasion is amusing but it's a genuinely good cocktail handbook. The historic and cultural notes are both informative and hilarious. Choose this as a flat-warming gift for those who want to throw drinks parties that will at least start off chic and sophisticated. That last chapter will come in handy the day after the night before.

The Perfect Drink for Every Occasion
Author: Duane Swierczynski
Published by: Quirk
Price: US $14.95, £8.49
ISBN 978-1-59474-507-2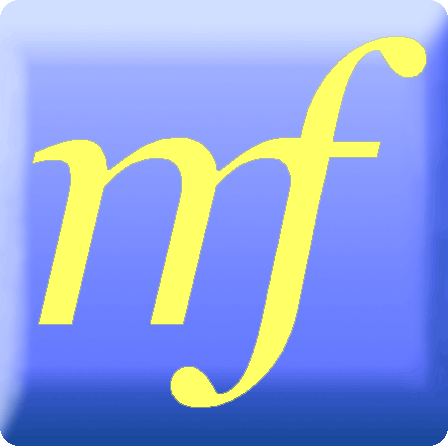 My Family Feast – A world of family recipes and traditions
Feasts are at the very centre of our best and most dearly-held memories. Christmas or Hanukah or other important festivals with all those traditions: the same dishes on the table, the best foods of the season, Grandmother's crockery, and tales of past feasts.


My Family Feast – A world of family recipes and traditions invites us into the homes of folks who hail from across the globe. They are now building new lives in another land and perhaps that's the reason they cling to those memorable meals cooked in their respective countries of origin. Those homes are filled with the delicious scents of cooking, from Afghanistan to Vietnam. Recipes from India to Italy are replicated and shared.

For many of us, food is not just about nourishment but conviviality and this book has heaps of both, garnished with diverse cultural overtones. This is family cooking, and simple and hearty fare. Each chapter has its focus on an individual family; we hear their stories of fortitude and flight, and then it's on to the food.

The recipes here are simple. They have been handed down through generations of home cooks. Nothing too cheffy: hardworking families don't hire a chap in a toque and white jacket when they want to lay on a spread for their loved ones. It's a solid international cookbook with something for every taste. Snacks, main courses and sweet treats are all listed.

Ljevaca is a baked dish of courgettes, cottage cheese and polenta. Perfect for a lunch or a snack. An economic recipe that will serve a family of six for very little money. This is a Serbian speciality that needs hardly any preparation. It takes 40 minutes or so to bake but you don't have to hold its hand while it cooks.

There is always room for dessert, and Greece has Loukoumades. These are the famous honey-drenched delights much beloved by all those with a sweet tooth. An ideal end to a meal of 12kg of lamb. Yes, I did say that the recipes are simple, but there are one or two that are designed to feed a dozen or so guests.

An Iraqi feast might present diners with Chicken Biryani. This is another dish that stretches the pennies. 2kg of chicken can feed 10 people. Rice and pasta are used as the filler along with vegetables and dried fruit. This could be a regular big-family favourite, and a huge bowl is a spectacular dinner party centre-piece. Entertaining on a budget.

I am always tempted by Indian sweetshops. Those pastel-coloured pyramids of burfi are almost impossible to pass by. Naru are caramel and coconut balls and making them at home will save a trip to your nearest Asian neighbourhood. They can be made in your very own kitchen, with just desiccated coconut, brown sugar and ghee to be added to your usual shopping list. The recipe makes 30 – 40 balls and that's easily enough for 2 people chez nous.

My Family Feast – A world of family recipes and traditions is a charming book. The dishes are not extravagant but they are important to each of these families who have shared their food memories. You will have your own special recipes and your own traditions but these new ones will at least add to your culinary repertoire in the most delicious fashion.

Cookbook review: My Family Feast – A world of family recipes and traditions
Published by: Hardie Grant Books
Price: £20.00
ISBN-13: 978-1740668965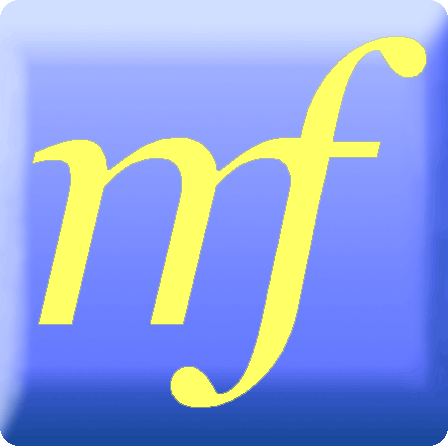 New Vegetarian Kitchen
No, don't just skip by this review. New Vegetarian Kitchen should not encourage shudders from meat-eaters. This book is a striking and mouth-watering showcase for dishes that just don't happen to contain bits of fish or animals. Everyday meat-eating is a rare occupation in the 21st century, even for those who would not consider themselves in any way vegetarian.


Times and tastes change. These days we choose to eat vegetables because we want a healthy diet and it makes economic sense. One can still buy a shopping bag full of fresh fruit and veg for the price of a couple of steaks. Not many of us still hold to the principle that a meatless meal is no meal at all, but we still need some inspiration.

Nicola Graimes has penned a truly practical book that will be welcomed by committed vegetarians, but equally by those who just enjoy good food. One needs to remind oneself that the meat is missing; it's not a diet plan; it's not a volume of recipes containing unappetising but worthy ingredients; not a lot of beige and fibery dishes here. Flesh isn't included but flavour is.

Pan-Pizza with Caramelized Onions and Dolcelatte is indulgence at speed. This recipe contains no live yeast and relies on self-raising flour to give the dough a lift. It's the quickest pizza you will ever make. One can obviously use any toppings but the sweet onion and tangy cheese Nicola suggests is a winner. It's bound to be a family favourite as the kids can make the base from scratch and it will be cooked before they have time to become fidgety.

Sweet Vanilla Risotto Cakes with Caramel Drizzle would be a star in any genre of cookbook. If you can make a regular savoury risotto then you can make these cakes. There is no mystery or artful knack involved here. Just follow this simple recipe and success is assured. Economic ingredients provide a moreish pud for either a family dinner or after a convivial Italian meal. A comforting change from the ubiquitous tiramisu.

My pick of the book is Cauliflower and Cheese Custards with Roasted Tomatoes. This is a great way to tempt picky kids into eating a vegetable which is almost as unpopular as broccoli. Cauliflower, in my opinion, always needs good PR. Yes, it has a certain architectural charm but, let's be honest, it's no stunner alone. These custards would make a light lunch or a vibrant starter with the tomatoes dressed with both balsamic vinegar and North African harissa paste.

New Vegetarian Kitchen offers new recipes that reflect the way we want to eat today. It's a good balance of sweet and savoury, exotic and familiar. Attractive to both the novice and the practised home cook. This book, a bag of fruit and veg and a passion for delightful food is all you need to eat well this summer. Perhaps a knife and fork would come in handy.

Cookbook review: New Vegetarian Kitchen
Author: Nicola Graimes
Published by: Duncan Baird Publishers
Price: £20.00
ISBN 978-1-84483-936-0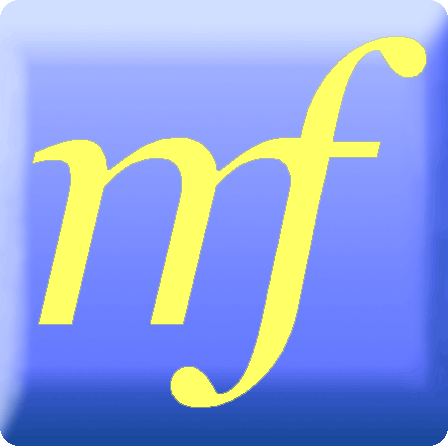 The Free Range Cook
Annabel Langbein is a name new to many of us in the UK but that will likely change with the publication of this her latest book and the airing of a TV series. Annabel is a celebrity cook from New Zealand and she founded the International Culinary Institute of New Zealand. She has presented many television and radio shows and written a shelf of cookbooks.


Annabel and her family have a home beside Lake Wanaka in New Zealand's Southern Alps. She has studied horticulture in New Zealand and attended the Culinary Institute of America, so she is well placed to present a book that revels in food that's fresh and seasonal. OK, so the seasons might fall at a different time of year in New Zealand, but we all know when spring starts wherever we are, and in the UK that often seems like June.

The Free Range Cook is an apt title. The food might not all be free-range but the cook is. Perhaps Annabel could be described a giving free range to her talents. A free-style cook she definitely is. Nothing fussy or over-fingered amongst these dishes. She has a real sense of how we want to cook and eat – not just those food lovers on the other side of the globe but we in the northern climes as well.

There are some classic recipes in The Free Range Cook as well as contemporary and unique dishes that combine to make this a well-rounded and practical volume. No complicated cooking methods, no exotic cooking gadgets, and the ingredient lists are pleasingly short in most cases. Lots of pages with two recipes: that always makes my heart skip a beat of lazy culinary joy. A few ingredients well-chosen, with the prospect of a meal in a timely fashion, has got to be good news for all but a fanatic.

Cheese-making can be quick. Admittedly you won't get strikingly tangy year-old Cheddar... unless you want to wait a year, but Annabel talks us through the easy steps of making delicious soft cheese while you sleep. The creamy preparation can be flavoured with fresh herbs or sweetened with honey and cinnamon for a light taste of the Med.

Lemon Curd is a traditional favourite and this book offers the recipe for the curd as well as for mini Lemon Curd Tarts, which are ideal to present as part of a dessert platter. Another item on that grand plate would possibly be a slice of Strawberry Cloud Cake. An ideal dessert for making ahead of time, a frozen airy mousse that will add a dash of Barbie pink to your sweet selection. This would be a stunning summer celebration cake.

Cypriot Shepherd's Pie is my pick of the book. Twenty minutes of preparation then an hour in the oven will result in a very stylish yet comforting mid-week dinner. Do the prep the night before to save time. Garlic, cumin and cinnamon are the spices which elevate this pie to something far above the remembered school-dinner boring norm. Economic and delicious.

The Free Range Cook is a sensible and attractive book to cook from. I couldn't find a single recipe that I would discard. It has a noble natural feel to it but it's not a preachy over-worthy tome. Annabel Langbein has a passion for good food and she is trying to start an epidemic. It's a joy of culinary enthusiasm and a whole heap of mouthwatering and moreish food.

Cookbook review: The Free Range Cook
Author: Annabel Langbein
Published by: Mitchell Beazley
Price: £20.00
ISBN 798-1-84533-645-5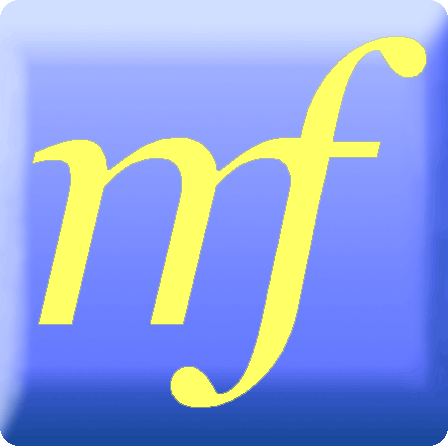 Sanjeev Kapoor - Master of the Art of Indian Cooking
Talking on the radio a few months ago, I was musing on books I would take to a desert island. Those who know this city 'girl' will understand that the prospect of an isolated space would induce sweaty palms. Red buses and black taxis are my comfort zone.

My choice of essential reading matter was at that time the (mythical) Marine Carpentry for the Beginner, with chapters on "How to whittle a speedboat out of a log" and "Making an outboard motor from a coconut and two sardines." Sanjeev Kapoor has swept that volume from my home-made fantasy island bookshelf, and replaced it with Mastering the Art of Indian Cooking.


We met in a comfy corner of London's celebrated Bombay Brasserie, a favourite restaurant with not only plenty of buses and taxis nearby but the security of Gloucester Road Underground on the doorstep. Sanjeev Kapoor is the least affected and most charming of celebrities I have ever met – a funny, warm character who truly is in life exactly as his TV persona. He has been voted one of the most trusted men in India.

Sanjeev Kapoor is perhaps the best-known chef in the world. If the name is not familiar then I could guess that you are not Indian or Asian of any description. This man stars in Khana Khazana (it is actually India's longest-running TV show) which broadcasts to 120 countries and in 2010 was estimated to have more than 500 million viewers. He now has his own food-dedicated TV station aptly called Foodfood. He remembers that "Some said that 24-hour food TV would never work, but it does. We keep the content pertinent to the Asian market. We give viewers what they want – recipes that they really would like to cook themselves." He was the first TV chef to become a culinary star. "Till that time chefs were not really appreciated. People were almost sympathetic when they saw me on TV. They hoped that I would get a proper job in the near future," he joked. He has been recognised as giving the food industry and chefs in India respectability, and he himself has gained much personal cachet. Richard Quest selected Sanjeev Kapoor as one of the top celebrity chefs in the world, along with Gordon Ramsay, Jamie Oliver and Wolfgang Puck, featuring them in his programme "Quest" on the CNN channel.

Sanjeev started in the hospitality industry in 1984 with a Diploma in Hotel Management from the Indian Institute of Hotel Management (IIHM) in Pusa. He was academically brilliant so his choice surprised some, who had expected him to become an engineer or a doctor. Many Indian chefs have come from families who have had a connection to restaurants, hotels or catering, but Sanjeev chose this path independently, not being associated with any foodie family firm. "My Dad used to cook wonderful meat dishes. In those days it was unusual for a man in India to cook at home." Perhaps his father sowed the seed of Sanjeev's future success.

Mastering the Art of Indian Cooking is the latest in a
steady stream of cookbooks penned by this Indian culinary worthy. All others, although eminently accessible to the Western audience, have been written for the Asian reader. This latest tome offers dishes selected for those outside the Subcontinent. The recipes are not 'dumbed-down' for the non-Indian palate, but they have been chosen to introduce an array of both classic and contemporary delights that can easily be prepared with the use of your regular high-street shops. For those folk who live in a lighthouse off the coast of Shetland then there is always the internet.

Sanjeev Kapoor is on a panel of India's Ministry of Tourism set up specifically to document Indian cuisine and to present to the world an authentic view of these classic dishes. We are all very enthusiastic about French cuisine and it has indeed given us so much: remarkable patisserie, memorable sauces, refined plates; but the cuisine of India has been for too long overlooked. It should, in my humble opinion, stand proudly shoulder-to-shoulder with French cooking. Different but equal in every regard.

Mastering the Art of Indian Cooking would be my all-encompassing cookbook for my island adventure. Yes, this book is a considerable size. No, it is not garnished with photographs of exotic food shown tastefully balanced on the back of an elephant. Not a single lacy dosa silhouetted in front of the Taj Mahal. This is a straightforward book of recipes that you can and will make in your very own and not very exotic kitchen. There are more than 500 recipes listed here. Many will be familiar but there will be others that reflect Indian home cooking, and it's unlikely you would have found them on any restaurant menu.

A quick flick through the pages will assure you that the majority of these recipes are simple. Note that the dishes that seem to require a lengthy list of ingredients are easy to prepare. That list will comprise spices that you will find in your supermarket. Once you have your battery of half a dozen or so common spices then you are set to make pretty much all the dishes collected here. Just add a couple of fresh ingredients, fish, flesh or veggies, and dinner is on the way. Not even home cooks in India want to spend too much time chained to the range.

Beans Poriyal represents the easy yet truly Indian dishes found in Mastering the Art of Indian Cooking. Few ingredients, which combine to make boring green beans a thing of the past. Ten minutes cooking time gives a delicious side dish for an Asian or European meal. The majority of Indians are full-time or part-time vegetarians so Indian cuisine offers a wealth of vibrant yet healthy dishes for those who prefer to stick to vegetables. The spices in Indian food compensate for the lack of animal, so even card-carrying carnivores will be wooed by these offerings.

I love Shrimp Balchao. I could consume this pickled Goan delicacy by the bucket-full. It's eaten with rice or even with the Goan savoury coconut cakes called Sannas (included in this volume). This isn't a seafood version of our English pickled onions. Shrimp Balchao is a sweet and sour preparation that is moreish. The vinegar is added early in the cooking and the sugar added near the end to produce a zesty and striking, well-balanced dish in less time than ordering a take-away.

Indian sweets are seldom found on restaurant menus. There are plenty of sweetshops in Indian neighbourhoods but unless you are lucky enough to live near one you'll want a good recipe. Chocolate Walnut Burfy is a two-layered confection made with rich solid condensed milk (found in Asian supermarkets or on the internet for those in the lighthouse). It has a shelf life of only a day or so but it will be gone before the time's up.

Mastering the Art of Indian Cooking is, like the author, trustworthy. No need to be an expert in the kitchen. The ingredients for the dishes are not expensive. In fact the most costly and indispensible ingredient will be the second copy of this book. You will want to keep that in the kitchen and at hand to use frequently. It will become stained and dog-eared over the years. It will naturally fall open at favourite pages after a decade or two. Mine is already a little creased around Shahi Paneer and a peppercorn is acting as a book-mark at Chettinadu Kozhi Sambhar.

Mastering the Art of Indian Cooking is a must-have for any serious cookbook collector or lover of real Indian food. It will, I feel sure, become the Indian equivalent in status of the French Larousse Gastronomique. Sanjeev Kapoor presents us with a delicious and practical masterwork that is entirely relevant to today's lifestyle and tastes in both the East and West. Amazing value for money.

Mastering the Art of Indian Cooking
Author: Sanjeev Kapoor
Published by: Stewart Tabori and Chang (Abrams)
Price: £19.00, $27.28
ISBN: 978-1-58479-933-7 (UK)
ISBN-10: 1584799331 (US)
ISBN-13: 978-1584799337 (US)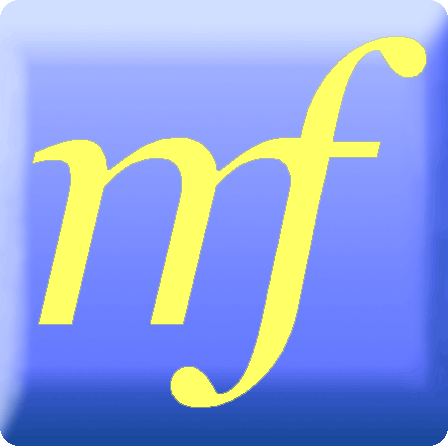 Japanese Bible
There is no denying the popularity of Japanese food in the UK these days. There has been a proliferation of new restaurants showcasing that cuisine. All of our cities will have some and many have a slew of sushi-peddling establishments, but few offer extensive menus of cooked Japanese food. Even the Japanese do not live by sushi alone. Nice from time to time but boring for both lunch and dinner seven days a week.


We can easily cook real Japanese food ourselves. The Japanese have cold snowy winters just as we do in Northern Europe and they need hearty and hot fare just like us. This volume offers a good over-view of authentic Japanese cuisine, and the ingredients will mostly be on-hand in your local chain supermarket.

If one still craves cool rice then try Onigiri. These are stuffed rice balls and the equivalent of a sandwich. They are a staple of bento boxes which are sold at every Japanese railway station. They are simple to make and can be filled either with some well-flavoured left-overs or the suggested stuffing of tuna and Japanese mayo. These would be a great addition to an Asian buffet.

Donburi are those bowls of hot rice with various toppings. Prawn Sukiyaki on rice has a mound of garnishes that are light yet flavourful. It's a complete meal and very attractive. Use the basic recipe but substitute the seafood with thin slices of cooked beef or a selection of vegetables. Fried Pork Cutlet might not sound very Japanese but in fact it's very popular and it makes a good topping. Donburi is traditional and versatile.

Green Tea Ice-cream is my pick of the book. Tea in all its guises is more popular than ever these days. We have enjoyed a revival in the classic English afternoon tea, but it's the health properties that have given these leaves a boost. Japanese green tea has a distinctive agreeable taste and imparts a beautiful pistachio-green colour when used to infuse milk-based dishes. Green Tea Ice Cream makes a fitting end to a Japanese meal, where presentation is key to success. Its delicate flavour calms the palate, and a simple mound of this could persuade many of us down the Zen path. Nothing fussy here: few ingredients providing a confection that is as correct as an understated but well-crafted Ikebana – flower arrangement...and made in your very own understated IKEA-inspired kitchen.

Japanese food might have been hi-jacked by fast conveyor-belt sushi shops, and they do have their place in the food chain, but we can prepare authentic Japanese food at home. No need for special knives or crockery, and the Japanese Bible introduces the reader to the dishes that the Japanese would cook for themselves.

Asian cookbook review: Japanese Bible
Published by: Dorling Kindersley
Price: £5.99
ISBN: 978-1-4053-6326-6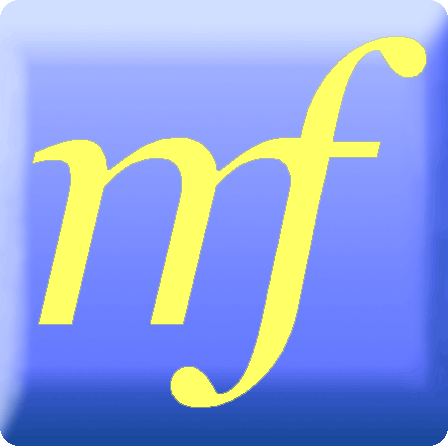 Thai Bible
A few years ago Thai restaurants were rare but that's changed, and some lucky folks even get to have holidays in Thailand. They return home and search for those exotic and evocative tastes of Bangkok. Whilst it's true that one can find some authentic dishes in those aforementioned restaurants, one can't eat out very often ...unless one is also a restaurant reviewer.


Thai Bible is part of a series from Dorling Kindersley, little books that seem to weigh a lot for their size. 150 or so recipes in this particular volume and a raft of colour photographs to tempt one into the kitchen. The cooking techniques are simple and most dishes are fast to prepare. You'll find the majority of the ingredients at your local supermarket, although a trip to an Asian store might be necessary if you live in anything other than a cosmopolitan neighbourhood.

Looks like summer has arrived. It stayed dry in London for the Royal Wedding and many of us have got the barbecue dusted off in readiness for some scorching days. Well, OK, that might be a bit optimistic but we can indeed expect some al fresco dining opportunities, and there are many dishes in this volume that would lend themselves to such occasions. Barbecued Pork Ribs are simple to prepare and the essential marinade has few ingredients, all of which can be found in your regular supermarket. I am sure the recipe would work equally well if one used pork chops or even pork loin. Black pepper is the predominant spice here.

Asian desserts are few and far between, so it was a surprise to find almost a dozen here. Yes, they are Thai but they would be an apt finale to any Asian meal. Coconut Custard has only four ingredients and makes a stunning dinner party dessert with very little effort. Perhaps Mango Sorbet would be my star choice from the Sweets chapter, though. This recipe needs an ice-cream maker but you will be delighted by the end results of your very slight labours. Mango has a distinct flavour that loses nothing of its intensity in the freezing process.

I have several favourite recipes from Thai Bible. Mushrooms and Chinese Cabbage in Oyster Sauce is savoury and moreish. The oyster sauce is not at all fishy. It has in fact an almost meaty flavour which adds richness to simple vegetarian dishes.

Grilled Mackerel with Chilli and Tamarind Sauce is the must-try recommendation. Another one for the barbecue. This is an oily fish and we should eat more of it. It has a marked flavour that I find agreeable but this recipe offers a marinade of spicy character which might persuade guests who don't like fishy fish to try a corner. The fish will cook in just 6 minutes so still time to slap on some burgers if those friends are still unconvinced.

Thai Bible is amazing value for money. A chunky book filled with practical recipes to remind you of long-haul vacations. Avoid the airport misery and enjoy those tantalising aromas and delicious meals emanating from your own kitchen.

Asian cookbook review: Thai Bible
Author: Jackie Passmore
Published by: Dorling Kindersley
Price: £5.99
ISBN 978-1-4053-6323-5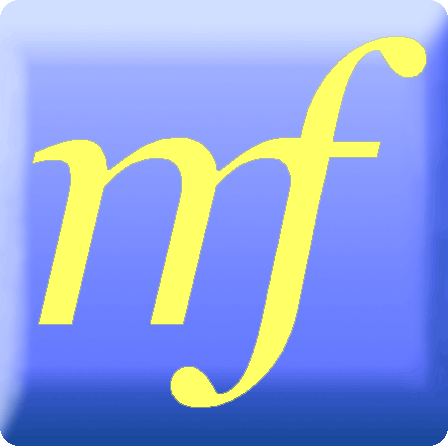 Quinoa – The everyday superfood
Pronounced 'keen-wah', quinoa is a frequently overlooked and relatively unknown superfood, containing a perfect balance of all eight essential amino acids. It is gluten-free and a great source of protein.


Derived from the Spanish spelling of the Quechua name 'kinwa', this ancient grain originated in the Andes. It was successfully cultivated for human consumption 3000 years ago. The Incas called the crop 'chisaya mama' or mother of all grains. It's said that the emperor would traditionally sow the first seeds of the season using golden tools. After the conquest of South America the Spanish conquistadors forbade quinoa cultivation because of its religious and cultural significance.

The grain has enjoyed a revival in Peru over the past decades and is now finding a new and appreciative audience worldwide. Its healthful qualities are prized but quinoa isn't a medicine. Consider it as a delicious addition to your larder or take advantage of its lack of gluten if you are intolerant. It's versatile and can be used as flour in baking or presented as a grain, whole or sprouted, in cooked dishes and salads.

Red quinoa is showcased in the recipe for Salmon and Red Quinoa on Asparagus with Lime Cilantro (coriander) Sauce. The delicate pink of the fish is framed by the earth-red of the grain. A visually appealing dish and a stylish introduction to what, for many, is a new foodstuff. Yes, it looks good but it's the taste and texture that will encourage you to make this often.

It's easy to sprout quinoa, and kids will love to take part in the process. They will be sure to eat salads garnished with their handiwork as long as you don't tell them it's doing them good. There are some tempting and fresh ideas for light salads, as well as others with robust flavour from chilli. This is not the beige and bland health food fare we endured in the 80s.

Quinoa isn't only used for savoury recipes – quinoa flour is used here in several sweet treats. Raspberry Coconut Bars are simple to make and will be appreciated by those who have to avoid regular white flour. It's Peanut Butter Cookies, though, that have my vote for the sweet chapter.

Authors Patricia Green and Carolyn Hemming have penned a manual of more than 170 recipes for this still unfamiliar grain. We are more conscious than ever before of the need to eat well, and this is a book for those with specific dietary issues, as well as those who just enjoy good food. A unique volume.

Cookbook review: Quinoa – The everyday superfood
Authors: Patricia Green and Carolyn Hemming
Published by: Apple Press
Price: £14.99
ISBN 978-1-84543-417-5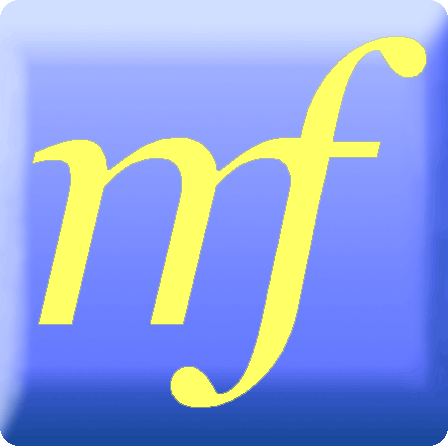 200 Mini Cakes and Bakes
There cannot be many who would not enjoy a luscious slice of cake. Cupcakes are popular even as replacements for wedding cakes, and macaroons seem to have taken the world by storm. We all love something sweet to help down a cup of tea or coffee, or to finish a meal.


Baking is enjoying something of a revival. It's due in part to our longing for a return to a simpler life and traditional values, and there is a renewed interest in afternoon tea. Individual cakes or biscuits (cookies) perhaps remind us of childhood but now we sit down to an elegantly-laden three-tier stand rather than those paper plates at well-remembered kids parties.

200 Mini Cakes and Bakes offers recipes for sophisticated treats as well as family favourites. Lots of traditional cakes but some rather exotic temptations as well. There are child-friendly iced biscuits and some small sweet bites that need no cooking at all. Ideal recipes for rainy day projects – lots of sticky fingers and buckets of icing. Yes, I can hear parents squealing with delight at the very prospect.

Baking is fun but one does need reliable recipes. Careful measuring of ingredients is the key to success but the actual method of preparation for cakes is simple. The recipes here are well written and clear, and each recipe has a photograph to give confidence. There's plenty of inspiration for the use of the aforementioned bucket of icing as well as some other very classy decorations. One could use a basic recipe for a cupcake, for instance, and garnish with icing and jelly beans for a 5th birthday party; and use the same recipe decorated with gold glitter for a 50th wedding anniversary.

Lamingtons are small cubes of cake decorated with chocolate and coconut. They are said to be named after Lord Lamington who was Governor of Queensland from 1895 to 1901, and are supposed to replicate his favourite hat. For many years Lamingtons were served on state ceremonial occasions in Queensland, although Lord Lamington wasn't a lover of these eponymous cakes. He referred to them as "those bloody poofy woolly biscuits." They are, in truth, light and delicious.

Desserts in Asia are not as common as in the West, so I am always pleased to find recipes that would work well at the end of an Eastern meal. Coconut and Rosewater Slice boasts elements that give a nod to both the Subcontinent, with coconut, and Turkey, with rosewater and melted Turkish Delight drizzle.

My recommendation from 200 Mini Cakes and Bakes is Tangy Lemon Squares. I never tire of this balance of sweet and sharp. An easy bake to execute and it's a delight to nibble sitting in the garden on hot summer afternoons.

200 Mini Cakes and Bakes is a book to cook from. The recipes are practical and appropriate for youngsters who will enjoy the no-bake sweets, as well as for the more confident who will find lots of contemporary twists on the classics. Great value for money.

Cookbook review: 200 Mini Cakes and Bakes
Published by: Hamlyn
Price: £4.99
ISBN 978-0-600-62269-7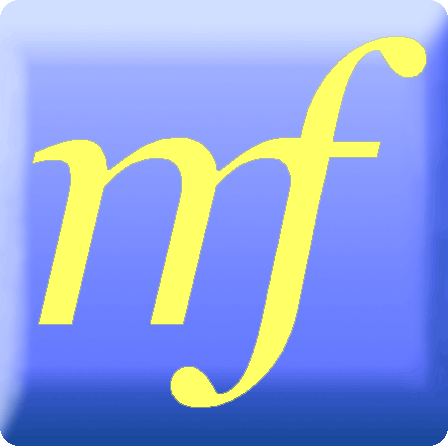 French Lessons – Recipes and techniques for a new generation of cooks
I have often said, and indeed at length, that I do not subscribe to the philosophy that French food is best. In my humble opinion it stands shoulder to shoulder with the other classic cuisines of China and India. Each one offers something unique and distinct.


There is much to recommend French food, however. If one can master some typical French cooking techniques then one is able to replicate not only traditional French food but most dishes from the Western battery.

Justin North is a New Zealander who has cooked in various parts of the world. He is evidently charmed by French food and his skills have served him well. He has selected recipes on which to practise, and with which to perfect your own abilities. All the recipes are surprisingly simple but they will each introduce you to a particular cooking method or mode of preparation. Just because it's French does not mean that one has to be born within the shadow of La Tour Eiffel to execute it well.

It's difficult to choose just a couple of recipes to illustrate the style of book. It's all French but Justin scans the whole spectrum of food groups – from simple salads to the more angst-inducing soufflés. Not too many lengthy lists of ingredients, either.

Pissaladier is a Southern delight. It's reminiscent of a pizza but topped with caramelised onions, melting anchovies and black olives. It's a dish that can make a complete meal with just a green salad. I often serve this as a starter on those days when we dust off the barbecue. It takes the pressure off the garden chef if he knows that the guests have something to stave off the hunger pangs while he tries for the third time to light the coals. It's a must-try recipe – sweetness from the onions and an agreeable saltiness from the fish.

The aforementioned soufflés are demystified here. There is a recipe for Prune and Armagnac Soufflé that really does give a taste of France, and offers an explanation of why French food is so highly regarded. It's a dessert found on the menus of some of the finest restaurants. It's light and fluffy and those plums give a very adult taste. It's dinner party fare without a doubt, but Justin gives us a method which allows much of the preparation to be done beforehand ...4 days beforehand.

French Lessons – Recipes and techniques for a new generation of cooks is a manual that cuts through the hype of French cooking. It's much easier to present a French meal than many would suppose. It's a myth to suggest that the French housewife is some kind of virtuous kitchen slave. She has a full-time job just like you, and therefore uses recipes that reflect the best of French cooking but without tears.

This is an attractive volume of over 300 recipes, with menu-planning sections so you can entertain in true Gallic style. A real snip at only £16.99. A gentle introduction to French cuisine.

Cookbook review: French Lessons – Recipes and techniques for a new generation of cooks
Author: Justin North
Published by Hardie Grant
Price: £16.99
ISBN 978-1-74066-885-9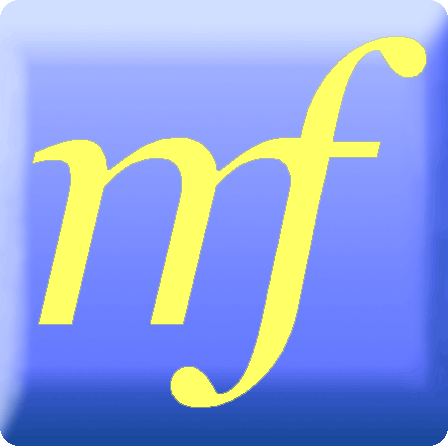 200 Risottos and Rice Dishes
There are two things that are important in our modern hectic lives: speed and economy. It's the same with regard to food. We might not want to spend time slaving for hours in the kitchen, and perhaps we have more financial anxiety than ever before. Yes, we could go out for cheap (and often nasty) "fast" food, but how's about cooking at home ...and, no, you won't have to spend hours chained to the stove.


You could jump in the car and head for a dubious burger or a hutful of pizza. You could pick up the phone and order a meal that will arrive shaken and late. Both options are fine periodically; let us not pretend that we have never passed under the shadow of a golden arch nor reached for that well-thumbed restaurant menu pinned to the kitchen wall. But there is an alternative. Rice.

200 Risottos and Rice Dishes offers the reader, well, 200 risottos and rice dishes! The majority of these recipes take only 20 minutes to prepare. They are by nature economic as they have rice in various guises as the main ingredient. We all have it in our store cupboard and it's in every supermarket. Yes, there are a couple of recipes that demand exotic rice, but mostly they take advantage of the common sorts with which you will already be familiar.

Rice, like pasta, is a universally loved food. Much of the world has rice as a staple. Kids enjoy eating it. Some of our favourite dinner party dishes showcase these humble grains. There are spicy dishes, herby dishes, vegetarian dishes and sweet dishes.

The recipes here are mostly for complete meals, although there are step-by-step instructions on cooking just plain rice. If you cook more than is needed for your side dish then you'll have plenty left for the next day. You could use that rice for Rice with Leeks, Ginger and Cumin, and you could be eating it in just 15 minutes. There is a good selection of dishes here that use cooked rice, but be sure to keep that pre-prepared rice in the fridge and use those left-overs within 24 hours.

200 Risottos and Rice Dishes has something for every taste. Biryani, Paella, classic Risotto, Nasi Goreng, Chinese Fried Rice and more are listed. Perhaps my savoury pick of the book is Pilaf with Saffron and Chicken. This only takes 15 minutes to prepare and 35 minutes to cook. Just time enough to load the dishwasher, lay the table and open a bottle of light red. This book suggests a vegetarian alternative of Tofu and Mushroom Pilaf Rice, which sounds delightful.

I am a lover of old-fashioned rice pudding. A nice dusting of nutmeg on the top and some sticky burnt bits around the Pyrex casserole always gave me great joy. These days I am more often tempted by coconut rice, either as part of a main course or as a dessert. 200 Risottos and Rice Dishes has Coconut Rice with Cardamom. I am addicted to that aromatic spice and I therefore assume it will shortly be banned by the powers-that-be in Brussels! This is a simple yet classy dessert that works very well at the end of an Indian meal, a Western meal, after lunch of any description, as a snack, and probably for breakfast.

200 Risottos and Rice Dishes costs less than a fiver. It's a practical little book with a picture for every recipe, which is always reassuring for a novice. There are no taxing cooking methods to master and no especially imported equipment to buy. These are sensible recipes for delicious dishes that won't break the bank.

Cookbook review: 200 Risottos and Rice Dishes
Authors: Laurence and Gilles Laurendon
Published by: Hamlyn
Price: £4.99
ISBN 978-0-600-62267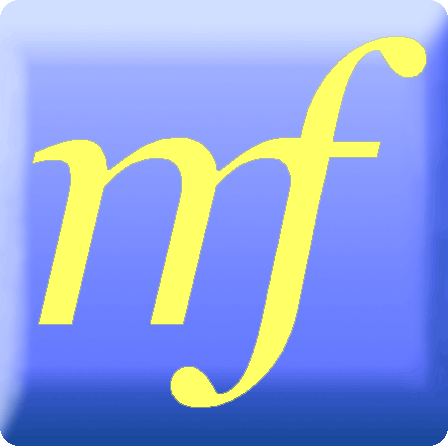 Gran's Kitchen –
Recipes from the notebooks of Dulcie May Booker
Some of us are lucky enough to have or at least remember our own grans, grannies, nanas, nans or nannies. I am sure every nationality will have its own collection of fond names for those ladies. I have been interviewing chefs for my forthcoming book, and a good number of them mention the influence their grandmother's cooking had upon them; some even suggested that they were persuaded to take the path to culinary stardom by the prospect of replicating some of their grandmother's memorable dishes.


OK, so perhaps that has not been a universal experience. Grans are almost always lovable but some have had only dubious cooking skills. Mine was a substantial and cuddly lady who loved to watch wrestling on the TV, but her bread pudding was legendary. Not a light and airy bread-and-butter pudding – we are talking bread pudding with which one could patch the corner of a tenement block. When you were full of Nan's bread pudding you stayed full.

Natalie Oldfield has a gran with impeccable gastronomic credentials. She makes that proper food that many of us are lucky enough to remember from childhood. Pies and cakes and biscuits from scratch, as well as a collection of bottled goods. No costly ingredients but good honest wholesome fare, the sort that is enjoying something of a revival.

Any British lover of traditional cooking will recognise so much here. But leafing through this book for the first time I noticed that Dulcie May Booker used lemons from her own tree by the back door. That was my first clue that this lady didn't live in Ealing. She is a New Zealand gran and brings a little exotica to those otherwise traditional recipes. My grandmother would have been a stranger to a passion fruit but we now have them in every supermarket, making all of these recipes accessible to the British cook.

There are lots of delicious baked goods here including Anzac Biscuits. The word ANZAC was given to Australian and New Zealand soldiers in World War 1. The term is particularly associated with the landing at Gallipoli in 1915. They are a traditional and prized Antipodean cookie.

I have several favourites from this book. Luscious Lemon Slice reflects the style of the whole volume: a simple recipe with few ingredients. Fish Pie has always been one of my ultimate comfort foods and there is a classic example here – a good recipe to stretch the fish. Kids will love the creamy texture, and fish is good for all of us.

My pick of the book is the recipe for Cottage Pie. This is rather different from the one I make, in that it is constructed in a pastry case, it has cheese in both the pastry and potato topping, and the beef is flavoured with curry powder. The pastry case allows for much neater presentation, and the curry elevates the dish from the often rather bland concoction. A substantial winner.

Gran's Kitchen – Recipes from the notebooks of Dulcie May Booker is heart-warming and charming but it is a cookbook to be used. Nothing too taxing for the novice and no expensive ingredients. It's an attractive volume, clearly written and with marvellous photography. Great value for money as well.

Cookbook review: Gran's Kitchen – Recipes from the notebooks of Dulcie May Booker
Author: Natalie Oldfield
Published by: Hardie Grant
Price: £16.99
ISBN 978-1-74066-930-6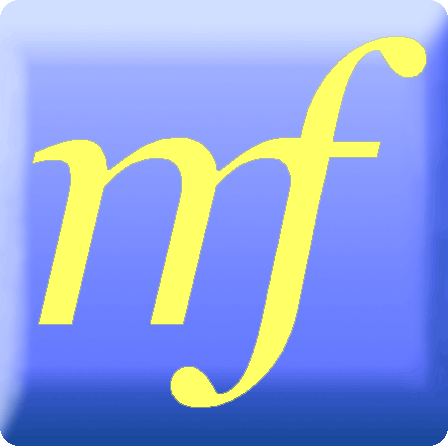 Rose Petal Jam – Recipes and Stories from a Summer in Poland
The very title 'Rose Petal Jam' evokes shimmering heat-hazed visions of meadows, trees, clear sky, and perfume wafting on a warm breeze. One could be anywhere: England on an August afternoon, perhaps Italy when the world is quiet after lunch. But this book concerns itself with Poland, and it is enticing.


Rose Petal Jam – Recipes and Stories from a Summer in Poland allows me to indulge my twin passions of food and travel. It masterfully charts a path between cookbook and travelogue, and is an illustration of how something can grow to be more than the sum of its parts.

Beata Zatorska had penned a cookbook, but wouldn't it have been lacking something without those touching family stories? She has written a charming travel book about her beloved Poland, and food has always been central to the country, its culture and its heritage. Who could describe Poland and not mention a few of its celebrated dishes? Beata has achieved a balance that will enthral the home cook and have those with itchy feet reaching for the AA Big Road Atlas (now extended eastwards).

These are not just random Polish recipes. This book is an archive of Beata's grandmother's dishes. She was herself a chef and passed on her passion for food to her granddaughter. So many of the dishes included have a story – like the stuffed eggs that Beata's grandmother served the anxious youngster on the day of her exams. Those exams allowed Beata eventually to become a doctor.

The Polish kitchen makes the very best of seasonal produce. There is nothing exotic here, but this book does present a raft of unique (to us in the UK, at least) ideas for using fruit, vegetables and meat. There are no extravagant ingredients. You will likely have everything you need already in your larder or at your local grocers. It won't be necessary to buy ethnic kitchen gadgets imported from Warszawa.

Kisiel – Strawberry Fruit Pudding – is a good example of the style of practical, simple and economic recipes here. Few ingredients, and not a costly dish if one uses fruit at its summery best rather than making this for Boxing Day with southern-hemisphere strawberries.

The British climate allows us to take full advantage of wintery dishes for a full nine months of the year, so I have already pencilled in Potato Dumplings to garnish a rich and flavourful Polish Beef Goulash. This is a little different from the Hungarian version, which is traditionally more of a soup than a stew. A tablespoon of dill is the surprise ingredient here.

Pierogi are the Polish equivalent of ravioli and my favourites are those filled with potatoes and cheese. They are described as Russian Pierogi but they are ubiquitous at the Polish dinner table ...unless my Polish friends are really Russians. Serve with melted butter and a garnish of tangy sour cream or even crème fraîche.

We are becoming more familiar with Polish food in the UK. There are numerous supermarkets offering Polish delicacies in jar and tin, but we are finding more cafés and delis with shelves and counters laden with cakes and pastries and ready-made meals. I have not yet come across Rose Petal Jam but now I can make my own ...along with a few bottles of pepper vodka ...and perhaps a dish of sweet Angel Wings alongside. Buy two copies of this book: keep one on the book shelves as a travel guide for the food lover, and leave the other, soon to be butter-smeared, in the kitchen as a well-used cookbook and a reminder of the reasons you will want to visit Poland.

This is a sumptuous and heart-warming book with stunning photography by Beata's husband, Simon Target. So this is a family food memoir that we are invited to borrow. The memories might not be ours but a trip to Poland will rectify that.

Cookbook review: Rose Petal Jam – Recipes and Stories from a Summer in Poland
Author: Beata Zatorska, Photography by Simon Target
Published by: Tabula Books
Price: £25.00
ISBN: 978-0-9566992-0-6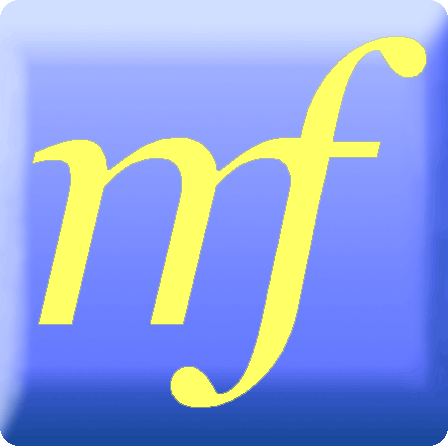 A Month in Marrakesh – A food journey to the heart of Morocco
It's obvious that those visiting my site love food. Mostly Food and Travel Journal gives a clue with its name that the bias will be in the direction of meals, recipes and ingredients; but the 'Mostly' opens the door to other possibilities, and it's travel that is standing on that literary threshold.


People who love to travel also tend to enjoy food. Folks who have a passion for food will want to see exotic dishes made in situ, and will seek out spice markets just to drink in the perfume and vibrancy. A Month in Marrakesh – A food journey to the heart of Morocco offers everything visitors to my site would crave – recipes and roaming.

I knew I would be impressed by this volume before I even opened the cover: terracotta and earthy colours and subtle design. Some tempting shots of food and a very ethnic water-seller decorated the back, and the inside pages offered me hours of enthralling page-turning.

It's a dreamy book. That is to say that it leads one to dream of a trip to Marrakesh but also to dream of making those recipes. OK, so that's not quite so much a dream as an exercise in meal planning and grocery-list penning. But you get the picture.

I am a lover of the traditional British fried breakfast. I enjoy it for the very fact that it's traditional, but when I travel I want to indulge in a breakfast that is truly of that region. It's my favourite meal of the day. It sets me off on the right gastronomic foot when I am away from home. Food is mostly the reason I am visiting any particular country, and there is nothing more disappointing than being presented with the "continental buffet" when one just wants a spread of something indigenous. I am so pleased that the author Andy Harris has a chapter on breakfast.

Beghrir with Honey is the perfect light summer breakfast – nothing spicy to offend the timid early-morning palate. Pancakes with the distinctive holes are a popular start to the day. Those delicate craters are just waiting to be drizzled with honey and melted butter. Very sweet and a perfect foil for some fresh seasonal fruit and some hot tea.

Briks are the North African equivalent of Indian samosas or a Cornish Cornish Pasty. They are made with strikingly thin Warkha pastry that is ubiquitous in French supermarkets. Seek out your nearest Middle Eastern deli for a packet, or use filo pastry.

These savouries can have almost anything as a filling. Andy offers recipes for a selection of the more common flavours including the celebrated Tuna and Egg Brik which is also a staple in Tunisia. A more substantial alternative is Chicken and Tomato Brik with the typical Moroccan spices – cumin, ginger and cinnamon. These pastries are what you will likely seek out for a light lunch after haunting the food markets all morning.

A traveller cannot live by briks alone and neither can the home chef. You'll want to cook the more substantial dishes here and equally important, you will want to share the fruits of your labours with friends and family. Dinner in Morocco is a convivial affair and Chicken Mefenned with Parsley Omelettes will turn any gathering into a gastronomic event. The chicken is cooked with some of the aforementioned spices and then served with a pile of omelettes on top, like a droopy bonnet. Diners tear off pieces of meat and wrap them in a little omelette and then dip the bundle into the reduced sauce in which the chicken was originally cooked. A dish ideal for those who want a taste of exotica but are fearful of heating spices. Moroccan food is aromatic for the most part rather than fiery.

A Month in Marrakesh – A food journey to the heart of Morocco is a must-have for any food traveller or even the armchair fantasist. The photography by the great David Loftus never disappoints, and he has worked his magic again here. I congratulate Andy Harris for presenting a delectable cookbook and guide to the food capital of Morocco.

Cookbook review: A Month in Marrakesh – A food journey to the heart of Morocco
Author: Andy Harris
Published by: Hardie Grant
Price: £20.00
ISBN: 978-1-74066-961-0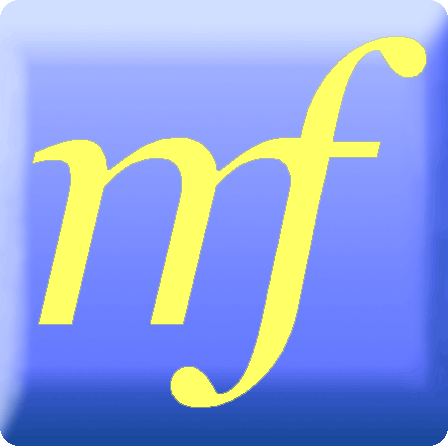 Fish Cookbook
Fish. It's topical. There has been a raft of TV programmes highlighting the horrific waste of fish as it's thrown back dead into the sea – wrong kind of fish or too much for that crew's quota. So it's been brought to our attention that fish is a precious resource, but one which we are told we should eat more of. If we are going to do that we need to make informed choices and then we need to make the best of what we buy.


Dorling Kindersley presents us with a one-stop Fish cookbook. It's a proper cookbook that doesn't assume the reader knows anything about the subject. Lots of step-by-step pictures to guide the novice through filleting fish, cutting sushi, preparing lobsters and crabs, cleaning and dismembering (I am sure there is a more appropriate fishmongery word than that) octopus, and so on. Every kind of cooking technique is illustrated, and then there are 300 recipes on which to practise.

Fish Cookbook is practical but it's also attractive. One can leaf through those large pages and be wooed by the pictures of Battered and Fried Prawns; we are tempted by Butterflied Sardines with Tomatoes and Capers; and I can categorically state that Grilled Herring with Mustard Butter will be on the menu chez nous next week.

Yes, marvellous photography and accurate recipes as well. Cookbooks should be used: we have all been enticed by coffee table cookbooks that waft us to distant and sunnier isles; we are intrigued by exotic spices ...but the reality is that it's a Wednesday night, you bought a nice bit of haddock and need a simple and fast recipe. Fish Cookbook will provide that recipe, as well as other posher recipes that will be appropriate for a Saturday night entertaining friends.

Laksa Lemak is a Malaysian dish that is indeed smart enough to serve to those weekend visitors. OK, so the fish and shellfish used here isn't the cheapest on the fishmonger's slab, but what a striking dish when one wants to impress.

A classic recipe for that aforementioned haddock is for Omelette Arnold Bennett. This is named after the Victorian novelist who is probably better remembered for this dish than for his literary works. It was first made for him at the Savoy Grill in London. A simple preparation with few ingredients, and the end result is economic but rich and decadent for that Wednesday supper.

My pick of the book is Prawn Gumbo. The recipe uses tiger prawns and indeed a whole kilo of them. That might cause a sharp intake of breath, but this dish will feed up to eight people with the addition of just some rice and perhaps some rustic bread. It's a good recipe for a party as it can be made one day ahead. I personally think it's better made in advance as that allows the flavours to develop. This isn't an overly spicy dish, but one could have a bottle of Tabasco in the condiment rack for those who want a bit more heat.

Fish Cookbook is great value for money. It would make an ideal gift for any fish lover ...although I would be reluctant to give away my only copy. Buy two.

Cookbook review: Fish Cookbook
Author: CJ Jackson
Published by: Dorling Kindersley
Price: £20.00
ISBN: 978-1-4053-5912-2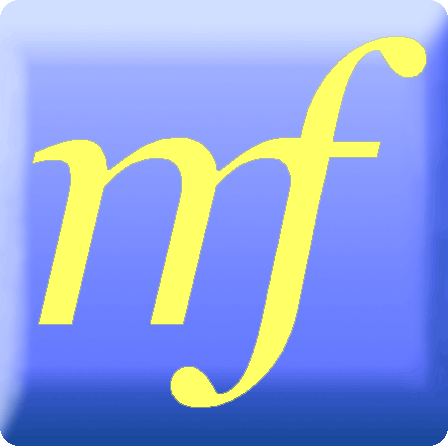 The Good Produce Guide 2011
Celebrated food journalist and author Rose Prince has penned this second edition of her Good Produce Guide. It isn't a literary extravagance to have this as an annual affair: the quality food world in the UK is constantly changing – not always for the better as these days of financial nervousness continue. Some companies have gone to the garden wall but others emerge to take their place. Or at least we hope they do.


Yes, money is tight, so we want to consider where those pounds go. We might not change the car this year, the long-haul holiday might be taken in Southend, and eating out might be more of a rare treat rather than the Friday night norm. But we do want to eat well, so cooking at home is more popular than ever.

OK, so you have made the monumental decision to get back to cooking, but your expectations have changed since your student days. Cold baked beans straight from the tin does not a dinner make. Look for inspiration in The Good Produce Guide. The chapters are arranged by location – you'll obviously want to find your nearest purveyor of good food. The book has a section for Wales, Scotland and Northern Ireland, and then England is divided still further, with a chapter devoted to London as well.

It seems there is more to consider than just miles when searching for your nearest produce. The paragraph on Twickenham Farmers Market gives a golden nugget of advice. It's said that if you eat honey made in the area where you live you will be less susceptible to allergies and hay fever triggered by local pollen. I am not sure this suggestion has any foundation in science, but it's a nice notion.

Rose Prince has listed over 1000 places in Britain to buy the best food. Lots of farmers' markets but plenty of small shops selling artisanal deli products, boutiques stocked with the finest of cheeses, and exotic emporia like the celebrated Persepolis in Peckham, which has become a food-lovers' destination in its own right.

The Good Produce Guide 2011 is the indispensible handbook for those seeking the best food shopping locations, a book that no serious home cook should be without. You want to make informed choices and The Good Produce Guide will help you do just that. It's also a guide for those who don't want to cook but appreciate carefully crafted foods to make up the best-ever picnic hamper. This truly offers Britain on a plate, in a basket or on a blanket. Buy this book and use it.

The Good Produce Guide 2011
Author: Rose Prince
Published by Hardie Grant
Price: £12.99
ISBN: 978-1-74270-046-5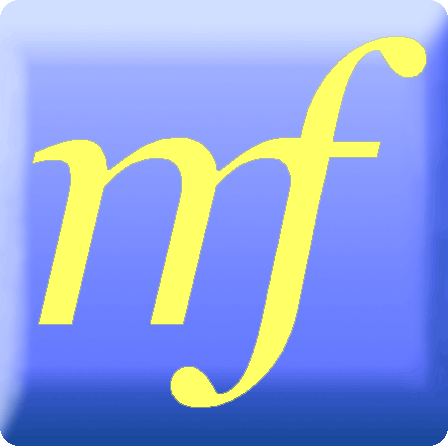 The Barbecue Bible
We don't have months and months of good weather in Britain so we make the best of it when the sun does shine: DIY centres are targeted by those looking for charcoal, butchers are full of hunters of the great British banger or the ubiquitous burger, and fire stations are on alert. But there must surely be more to a summer barbecue than the usual fare.


Steven Raichlen had penned The Barbecue Bible, which offers over 500 recipes that will elevate your home BBQ efforts into something memorable, more delicious, and probably healthier than your previous efforts. This book gives advice on basic grilling techniques, smoking and even the types of fuel available.

You will likely read those practical paragraphs only one or twice, but the majority of the book concerns itself with the delicious eats. You can pacify the vegetarian members of your family with the news that henceforth they too will enjoy those summer grill parties that have previously been a source of conflict garnished with nothing more for them than a cheese-filled toastie.

There is a good selection of fish and shellfish recipes in this book, as well as chicken, which is so often badly cooked on the barbecue. You'll need some side dishes and condiments to go with the grilled goods, and they are included, and there are even a few desserts to make use of those still-glowing embers.

The book has a US bias but offers a truly international collection of barbecue recipes and all those other elements that make up a summer al-fresco meal. Meat isn't cheap so I was particularly looking for recipes that take advantage of ingredients that won't break the bank. A thoughtful menu could present you with an inexpensive yet impressive entertaining option. You will enjoy this fashion of cooking more often if it's not a financial burden.

Farmed salmon is still reasonable value and there are some recipes here that hail from both Eastern and Western Europe. Pino's Grilled Salmon with Basil Cream is an Italian creation taking advantage of that very summery herb. The fish is simply grilled for added flavour and visual impact.

Mackerel is a healthy and economic fish and we should eat more of it. I had considered it to be a quintessentially British fish but there is a Malaysian recipe in this book for grilled mackerel using a spice paste with chilli peppers and lemongrass; ginger adds an unmistakable hint of the exotic East.

Potatoes are cheap and universally popular and there could be nothing easier than cooking them, along with some onions, in the coals. The potatoes could take an hour and the onions a little less time. No need to wrap in foil but remember that the skins will not be edible in that case.

The Barbecue Bible is truly a one-stop grilling manual. Its recipes reflect traditional and simple barbecue fare as well as the more exotic dishes from the Far East, Middle East and Asia – something for every taste and to suit every pocket. A bumper volume.

Cookbook review: The Barbecue Bible
Author: Steven Raichlen
Published by: Workman
Price: US $22.95
ISBN 978-0-7611-4943-9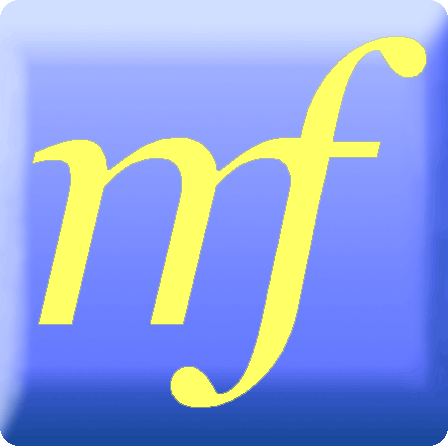 100 Cakes and Bakes – Mary Berry
This is another in the series from My Kitchen Table, offering good-value volumes of 100 recipes, and in this case those recipes have been penned by none other than the queen of cakes, Mary Berry, who has inspired a generation of would-be home bakers.


We have a royal wedding approaching and it seems the whole country is being tempted back to traditional foods, and afternoon tea is more popular than ever. There can be nothing wrong with several tiers of cupcakes, lemon slices and Madeira cake ...unless it's being served at a table other than your own. We have perfected afternoon tea, and it is the envy of other nations. Tourists feel that their trip is not complete until they have had several hefty helpings of delicious baked goods and a pot or two of Earl Grey (I would personally choose English Breakfast or another un-perfumed black tea). But we can make those dainties at home and our mothers and grandmothers always did.

Mary presents classic cakes, from the ubiquitous cupcakes (remember when they were called fairy cakes?) to Victorian Christmas Cake, along with some savouries such as Cheese and Olive Scones. Small cakes, tray cakes and cakes to slice are all included and there are many old favourites as well as some trendy treats.

To be a successful baker one must have a good recipe. There is a degree of chemistry involved in baking a well-risen sponge. One needs to weigh the ingredients carefully and follow the instructions, but the results will give you more satisfaction than making a spag bol or a roast chicken. There are a few skills to master but they are simple and will serve you well. Your family and friends will be impressed by the end-results.

I have many 'pick of the book' choices from 100 Cakes and Bakes. Seed Cake is traditional and old-fashioned, and was indeed one of my Dad's favourites. It's very rare to find this in a cake shop or on a restaurant cake stand. It has a distinct flavour of caraway, and is of the Marmite school of cakes – that is to say, one either loves it or hates it.

It was 1966 when I tried my first slice of cheesecake. I was on holiday in Germany and enjoying all the new foods available. This wasn't the common American style cheesecake with its biscuit base. This was the traditional version made with ricotta and sultanas, and was tangy with lemon. There is a recipe here for an Austrian Curd Cheesecake that seems a good approximation of the one I remember from all those decades ago. Not a fussy dessert but very smart.

100 Cakes and Bakes will introduce a new audience to some delightful confections. Baking is part of our culinary heritage and Britain is celebrated for it. These cakes are traditional for the most part but they are not over-taxing to make, even for the novice home cook. The recipes are bound to be reliable – they are Mary Berry's, after all.

Cookbook review: 100 Cakes and Bakes
Author: Mary Berry
Published by: Ebury Publishing
Price: £7.99
ISBN 978-1-84-990149-9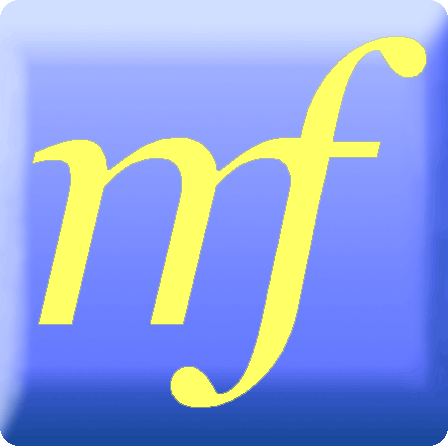 500 Fish and Seafood Dishes
We know we should eat more fish. It's good for us. On the other hand, perhaps eating fish and chips three times each week might not be a good diet choice. Not many people can afford to eat in fish restaurants so frequently, so that leaves the home-cooked option.

The problem of fish sustainability and waste was shown to us in stark and horrific relief with recent TV coverage by Hugh Fearnley-Whitingstall. Whilst we need to eat more fish generally, we need to eat a wider variety of fish to conserve stocks of the old favourites like cod. It's a nice notion, but what do we actually do with these new fishes, or even the plentiful but less popular ones?


500 Fish and Seafood Dishes is a compact and chunky volume in full colour and awash with oceanic temptations. Some folks say they hate fish as it's bland. There are recipes here for vibrant and exotic dishes. Those with larger families or smaller budgets will worry that fish is too expensive for them. Lots of ideas here for stretching that fish with rice and pasta. And fish is ideal for those with little time to spare, as it's quick to cook.

Baked Halibut en Papillote isn't a non-cooking recipe, but it's the nearest one will ever come to a hot dish that is no effort to prepare and has zero washing up. That lack of clean-up could entice many a soul with a kitchen phobia to have a go at cooking fish. Just a bit of slicing and the rest is origami. Can be made a day in advance for a quick meal when under pressure. Good for dinner parties if you want to serve elaborate, time-consuming starters or desserts – the main course is already done and just needs to pass through the oven en route to the plate.

A truly luxurious starter or posh lunch is Lobster Quiche. Lobster isn't cheap but it has that 'wow' factor like no other seafood. The pastry and vegetables help to stretch the lobster so that 6oz of seafood can feed 6 to 8 people as a starter, although I would expect this to work for a lunch for just four. A crisp white wine and a green salad would make this a memorable summer meal.

Paella is always a crowd pleaser. The Easy Paella here is very economic although the addition of extra seafood and chicken or spicy sausage would create a very much more appealing dish. It's worth investing in a good large paella pan if you want to cook this often. Very impressive and one can change the basic ingredients according to the taste of one's guests.

The 500 series from Apple Press is one of my favourites. This practical book offers something for every fishy preference and budget. The recipes are well chosen to give a balance of simple and slightly less so, and of exotic and traditional European. Great value for money.

Cookbook review:500 Fish and Seafood Dishes
Author: Judith Fertig
Publisher: Apple Press
Price: £9.99
ISBN: 978-1-84543-380-2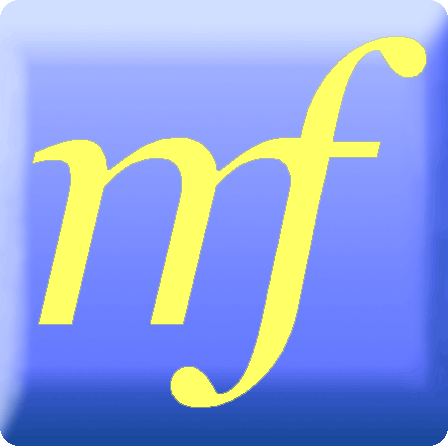 Food from Northern Laos – The Boat Landing Cookbook
I am driven to describe some cookbooks as recipes with a bit of travel. Other volumes I have reviewed as travel adventures with some cooking on the side. Food from Northern Laos – The Boat Landing Cookbook is as much a travelogue as an encyclopaedia of every culinary tradition of Northern Laos.


Note that I suggest that there is more than one cuisine in Northern Laos. In fact there are several distinct cultures that call this region home. Some of these groups have lived there for many hundreds of years whilst others have moved in more recently from the neighbouring countries, and naturally they have brought with them their style of cooking and their love of diverse foods.

The Boat Landing in question is a guest house and restaurant which introduces travellers to the food of this corner of Laos. These dishes represent the regular fare of the local population. They have been carefully chosen to appeal to the Western palate but are authentic and un-adapted.

Now, it's true that there are some recipes here that will be a bit challenging if one does not either live in the tropics or have access to a good Asian supermarket. But there is much here that can be made with the spices that you will likely have lingering at the back of your larder. There are even dishes that are familiar to lovers of south-east Asian food. Pho originated in Vietnam but now this soup has become a Laotian favourite.

The book starts by tempting the reader to visit this charming and culturally rich corner of our shrinking planet. Each of the resident communities is presented in prose and pictures. It's a small world that's fast changing – this book is as much about archiving the lives and values of the population of Northern Laos as it is about preserving its culinary heritage. A couple of hours in the company of this book will have even those who are strangers to the inside of a kitchen booking a flight to Laos.

Food from Northern Laos – The Boat Landing Cookbook is a must for any passionate cook who might be considering a trip to south-east Asia. Many of us are enthusiastic home chefs who are comfortable preparing Indian curries, Japanese domburis, Chinese dim sum and Thai soups, but this book introduces so many unfamiliar ingredients and combinations. Yes, it's true that some dishes have been influenced by other cuisines, but Laos has indeed cultivated its own culinary identity.

Food from Northern Laos – The Boat Landing Cookbook is well written, and illustrated by some of the finest photography of that region that one will ever find. A credit to both the author, Dorothy Culloty, and the photographer, Kees Sprengers.

Asian cookbook review: Food from Northern Laos – The Boat Landing Cookbook
Author: Dorothy Culloty; photographer: Kees Sprengers
Published by: Galangal Press
ISBN 978-0-473-17236-7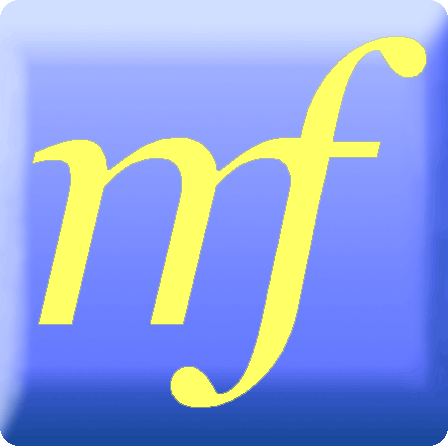 100 Essential Curries – Madhur Jaffrey
Whilst it's some time since the Grande Dame of Indian cooking has graced our screens, it's true that she remains our classic Indian TV food presenter. She wafted into our homes in a flourish of sari and with a collection of exotic ingredients that many of us had never heard of.


A couple of decades have passed since that first introduction. Now we all know that ginger doesn't come in a jar with syrup, and it did have another form before it became a powder. We can appreciate that there really is no such thing as curry powder, although that lurid yellow compound from a cardboard tub was our only "Indian" ingredient for a century or so. But Madhur is thankfully still with us to offer us authentic and adapted recipes to inspire us anew.

100 Essential Curries offers, yes, curry but also those dishes that one adds to make a complete meal. One could choose to use plain rice to accompany sauced dishes but Madhur offers some traditional alternatives that are simple to prepare. Rice with Black-eyed Peas is hearty and perfumed with cloves and a hint of garam masala. Lemon rice is subtle and light and I often serve this with fish. It was originally made with lime juice but this recipe has both lemon juice and rind. It's worth getting curry leaves rather than substituting basil if one is having this with other Indian dishes.

More and more of us are eating less and less meat these days. Some folks want to treat their bodies like temples and prefer to tread the meat-free path. Others have issues revolving around the non-consumption of anything with pretty eyes. Lentils are an ideal meat substitute. Not that I am suggesting that meat is such an invaluable part of the diet of any thinking person that it needs a conscious replacement. India has a wealth of lentil dishes that are economic and nutritious but also delicious and that is, after all, your reason for eating them.

Red Lentils with the celebrated Indian five-spice, panchphoran, has few ingredients and takes only 40 minutes to cook, and even less time than that if one uses a pressure cooker, ubiquitous in Indian kitchens even in the UK. The five spices in question are cumin, fennel, mustard seeds, fenugreek and black onion seeds. It's sold ready prepared or one could use equal quantities of the above and mix the spices oneself. This is an aromatic dal that can be eaten with just Indian bread or rice, or as a side dish for any Indian meat or fish.

My pick of the book is Cardamom and Black Pepper Chicken. All the spices are those you will likely have in your larder and the dish, after marinating, takes about as long as does the rice to cook. This recipe uses black pepper as flavouring rather than as a background seasoning. It gives not only heat but a distinct taste to the dish. A winter warmer.

100 Essential Curries by Madhur Jaffrey has a melange of contemporary and traditional recipes. They have been chosen with the European home cook in mind. There is nothing here that will be over-taxing for the novice, and there is plenty to excite the interest of those who already have a collection of Indian cookbooks. Each recipe has a picture on the opposite page and that always gives a bit of confidence, even to us practised cooks. Here you will find real Indian food from a real Indian. Madhur reminds us of the reasons we took her to our hearts in the first place. She is quite simply a good food writer, and this volume must be just about the best value of all her cookbooks. Buy this and the others will surely follow.

Asian cookbook review: 100 Essential Curries
Author: Madhur Jaffrey
Published by: Random House
Price: £7.99
ISBN: 978-0-09-194052-2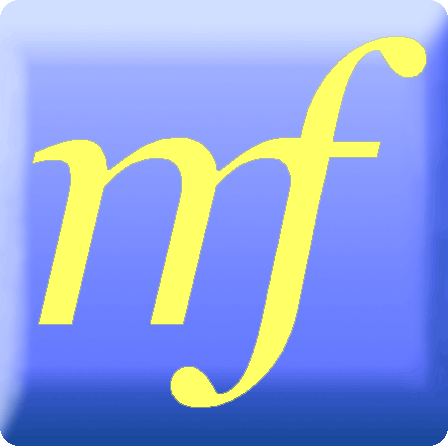 Bryn's Kitchen – 5 Brilliant Ways to Cook 20 Great Ingredients
It's only just past the start of the year but I'll state that this is one of the best cookbooks to pass through my letterbox so far, and I'll venture to say that it will probably remain the pick of 2011 when the snow returns.


Bryn Williams can cook. There is no denying that. He is the chef/patron of Odette's in London's Primrose Hill, but a book is a different platform. Bryn's Kitchen is a credit to both Bryn and Kay Plunkett-Hogge who together have woven potatoes into prose and melting onions into delicious odes. The concept here is intriguing: twenty ingredients viewed in five different ways. The choice of recipes included is thoughtful, with a rich collection of Bryn's own Welsh family recipes as well as some cheffy additions. This is a visual stunner with photographs by talented Jonathan Gregson.

Bryn has some tempting crab recipes. Crab on Toast is a very posh snack but simple to prepare. Brown Crab Custard takes just a little more effort but the result is worth it – individual ramekins of creamy and crabby delicate spread. Impressive for a dinner party.

Salt and Vinegar Cured Mackerel is for those who hate cooking. No nasty hob to wrangle with and no wilful oven to negotiate. Just a bit of deft slicing, a drizzle and a slight scatter and the job's done. A starter for a hot summer evening: OK, so the weather might not oblige but the food at least will be predictably mouth-watering.

The thought of summer leads me to mention my favourite sweet recipe from this book. It's for Apple Sorbet. Few ingredients for this and it's easy to make if one has an ice-cream maker. One could make a more crystalline granita if one doesn't have access to that machine. The flavour will be just as good and the texture will resemble icy snow.

Bryn has a grandma, and she can also cook; her recipe for traditional Welsh Bara Brith can be found in the Bread chapter. It must be a good one as the Williams family have been making this since 1891. Have this just spread with butter while it is still warm from the oven. There is also a Bread and Butter Pudding made from this Bara Brith in the unlikely event that there is any left from afternoon teatime.

I have a couple of "musts" from this volume. The first is a Beetroot Tart Tatin. This is inspired and unique, as far as I know. Bryn lives in the real world so allows one to use ready-made puff pastry, and that's always a good start for those of us who could lose the will to live after a turn or two of butter-layered dough. The finished result of your non-taxing endeavours will be a gloriously maroon pie which can be served as a light lunch or with goat's cheese at the end of a meal, the tang of the cheese acting as a marvellous foil for the sweet roast vegetables.

My second mention is for Bryn's Baked Scallops in the Shell. This is one of those dishes that has that Ooh-Ahh factor. It's a striking yet simple dish that can be made in advance. You will need whole scallop shells for this recipe but you'll keep them for future use and they are not expensive. The seafood, on the other hand, isn't cheap but the addition of julienned vegetables adds colour and substance. The inclusion of stem ginger adds a hint of exotica, making this perfect as part of a European or Asian meal.

I review hundreds of cookbooks each year. Most are good, many are memorable and one or two are outstanding. Bryn's Kitchen – 5 Brilliant Ways to Cook 20 Great Ingredients swells the ranks of the last category. It's a solid masterwork of original and classic recipes laced with a charming personal narrative – a delightful melange of Bryn's cheffing, Kay's wordsmithing, and Jonathan's snapping. This could be a prize-winner.

Cookbook review: Bryn's Kitchen – 5 Brilliant Ways to Cook 20 Great Ingredients
Authors: Bryn Williams and Kay Plunkett-Hogge
Published by: Kyle-Cathie
Price: £25.00
ISBN: 978-1-85626-980-3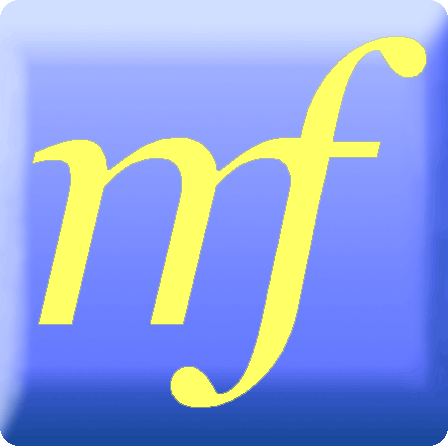 500 Breakfasts and Brunches
It's often said that breakfast is the most important meal of the day. Well, that's probably true with regard to nutrition and a balanced diet but it's also the most eagerly-awaited meal of the day – at least by me.


Even those who insist they have no interest in that first meal will be coaxed into at least semi-conciousness by the aroma of freshly brewed coffee or toasting toast, and not many can remain under the duvet when a bacon sandwich beckons from below.

I have a broad taste in breakfast foods. Idli hot from the steamer and a bowl of spicy sambar is one of my favourites. I have enjoyed American biscuits (like scones) and gravy (creamy sauce made with sausage), and Eggs Benedict is always high on my list. I have been known to eat last night's takeaway, kippers and Mexican refried beans and chilli before dawn, but I have never gone out of my way for a cornflake.

500 Breakfasts and Brunches offers just what it says: 500 temptations from Europe and America. Each recipe has its associated picture and several versions. There are healthy crunchy bars and sustaining smoothies for all those who want a noble start to the day. Those bars could easily be packed for a breakfast on the run ...or jog.

Britain and the US have a love of cooked breakfast foods. Any trip to a real New York diner will have you scanning the morning menu and finding stacks of pancakes with bacon and maple syrup, eggs over-easy, and coffee that might not always be the best you would have tasted. This book gives recipes for some favourites from both sides of the Pond. The British fry-up is included and one of the variants has fried bread, but cooked in vegetable oil. This is a modern attempt at presenting a light option but if one wants the authentic fried bread then one needs lard. Make this meal an annual event but enjoy it when you have it.

Apple and Pecan French Toast is another calorific start to the day. Well, at least it contains some fruit so it's not an entirely guilty pleasure. Classic Blueberry Pancakes also has its fruit, and the syrup is optional: one could serve thick Greek yoghurt instead with perhaps more fresh berries on the side.

Brunch offers a casual entertaining experience for friends and family, and the chance to present a variety of dishes that would be just too much trouble to prepare when there's only a couple. Banana Cranberry Loaf is something you can bake the day before. Present slices hot from the toaster. An exotic alternative would be Tropical Pineapple and Coconut Loaf; that would be ideal served with a fresh fruit salad.

My pick of the book is Crabmeat Strata – another brunch special but a savoury one. It has a light and fluffy texture rather like a cross between a bread-and-butter pudding and a souffle; but it's that seafood that elevates this dish to posh brunch fare. It's true that it's not cheap but it's the one to choose for a celebration weekend. Smoked salmon could be used instead and that would be quite economic, as one could use salmon scraps rather than the more costly slices.

500 Breakfasts and Brunches is another in that celebrated series from Apple Press. These books are good value for money and practical – lots of information in a compact format, and these books will spend more time in the kitchen than on your bookshelves. Well worth setting the alarm a little early.

Cookbook review: 500 Breakfasts and Brunches
Author: Carol Beckerman
Published by: Apple Press
Price: £9.00
ISBN: 978-1-84543-381-9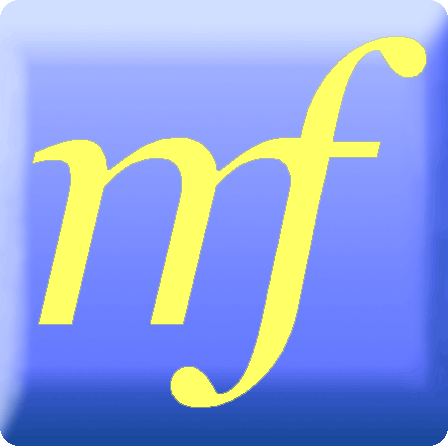 Tangerine Dream Café – A Year in Chelsea Physic Garden
This truly is a 'Secret Garden' and much less celebrated than Kew in West London, although Chelsea is London's oldest botanic garden and a unique living museum. Situated in the heart of London, Chelsea Physic Garden has long been a centre of horticultural education. It was founded by the Worshipful Society of Apothecaries of
London in 1673. These were the forerunners of our modern high-street chemists, and they relied on herbal remedies rather than chemical compounds. Here, apprentices could study the medicinal properties of those invaluable plants. Dr. Hans Sloane, after whom Sloane Square and Sloane Street were named, purchased the Manor of Chelsea from Charles Cheyne. About 4 acres was leased to the Society of Apothecaries for £5 a year in perpetuity.

The location was carefully chosen to take advantage of its proximity to the river which creates a microclimate crucial to the survival of many exotic plants. A pond rock garden was constructed from a variety of rock types, including stones from the Tower of London. This structure, completed in 1773, is listed Grade II and is the oldest rock garden in England on view to the public. And in 1983 The Garden became a registered charity and open to the general public for the first time.

So that's the Garden and all very nice but this isn't a gardening book, although it does offer tips and ideas. It's about a café offering delightful refreshments to visitors. Well, one would hardly expect just a cuppa in the potting shed when the Patron is HRH the Prince of Wales. One would hope for some classic dishes using seasonal ingredients.

This book is stunning and a joy to anyone interested in gardening or cooking. The pictures take one through a year at one of the most respected gardens in the world. There are images of misty mornings, drifts of snowdrops, gnarled ancient trees, manicured topiary, and plates of tempting food.

Chefs Limpet Barron and David Hughes have not limited themselves just to British fare. After all, many of these plants hail from far beyond our shores. Many of our common fruits and vegetables do not originate in Britain so it's reasonable that the recipes reflect a little culinary diversity. Kedgeree, Seville Marmalade, Tunisian Citrus and Almond Cake, and Amalfi Lemonade are all here, but there are plenty of home-grown dishes as well.

Beef and Ale Stew is a real old-fashioned winter warmer – a slow-cooked potful that can be made in advance and reheated. Rustic, hearty and good enough to present to dinner guests. A pile of mash, perhaps some crusty bread and a bottle of red and that's Sunday lunch sorted.

Tangerine Dream Café – A Year in Chelsea Physic Garden is a beautiful book about a unique and historic garden but it's also a striking cookbook with well-chosen recipes that reflect how we eat, or would like to, these days. It's a visual and gastronomic treat, and it incorporates a perpetual calendar in which to record those special dates such as seed-sowing, and reservations for the Tangerine Café.

Cookbook review: Tangerine Dream Café – A Year in Chelsea Physic Garden
Authors: Limpet Barron, David Hughes and Sarah Charles
Published by: Chelsea Physic Garden
Price: £12.99
ISBN: 9780956669704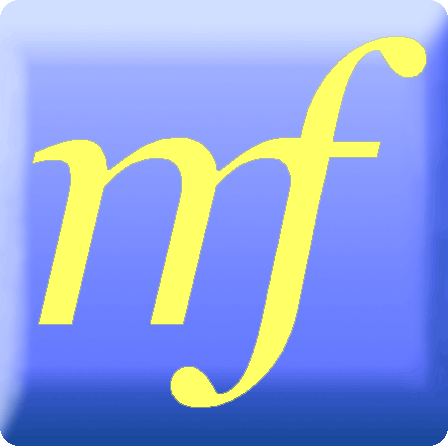 Macaron
They are becoming ubiquitous. Those colourful chubby discs are showing up in smart patisseries across the land. They have long been popular in France and we are all very ready to state that French food is best.


Well, I would not go that far (although I am driven to admit that the French make the best French food), but I note that the trendy macaron was originally created in 1533 ...in Italy! Perhaps we could agree that the French know a good thing when they see it, or eat it.

Macarons have now taken the crown which was until recently held by the popular cupcake. But these little macarons are pricey, so a good recipe and a little practice could save the savvy entertainer a crate of cash. No self-respecting afternoon tea provider could hold his head aloft if that top tier was not garnished with some macarons, in colours to coordinate with the flowery crockery or the Laura Ashley drapes.

A batch of macarons, it must be said, is not something one can thoughtlessly rustle up. There is a technique to practise and the use of quality ingredients is key. But it isn't rocket science and it's worth the effort. One glance at this eponymous book will have you drooling and reaching for the ground almonds.

One doesn't need any special equipment. A plain piping nozzle and a sugar thermometer are the only kitchen items that you might have to purchase, although if you are a regular jam maker or cake decorator you will already have these.

The perfect macaron should have a paper-thin crust with a slightly chewy interior. The individual macaron should have "feet" – that is the bubbly band at the base which indicates that the correct technique and temperature were used. It might all sound complicated but if one carefully follows the recipe then success is assured.

The basic recipe here uses 225g of icing sugar, 140g of ground almonds and 100g of egg whites, and yields 60 macarons or 30 pairs of sandwiched macarons. One would only be able to buy a half-dozen or so commercial macarons for the price of raw ingredients sufficient to make more than two dozen at home. I'd say it's a skill worth practising.

The flavour combinations of shell and filling are endless. There are classics like chocolate filled with ganache, and raspberry filled with jam, but this excellent book offers marvellous confections such as Black Forest – chocolate filled with cherry-flavoured buttercream, or Basic macaron filled with mint-flavoured chocolate.

I mentioned the old-fashioned afternoon tea. It's very much in vogue just now. My pick of this book has surely been invented with teatime in mind. Jasmine Tea and Lime Macarons are delicate but with a definite twang of lime zest. These are dainties to be nibbled and savoured while sipping from your grandmother's best bone-china cups.

Macaron is a charming book and would make an ideal hostess gift when one is indeed invited to tea. It's a stylish volume that will coax you into trying your hand at macaron making. Perhaps it's for either a confident cook or a Virgo who will be meticulous at weights, measures and temperatures, but follow the rules set down here and we could all be macaroning like pros.

Cookbook review: Macaron
Author: Alison Thompson
Published by Apple Press
Price: £9.99
ISBN 978-1-84543-410-6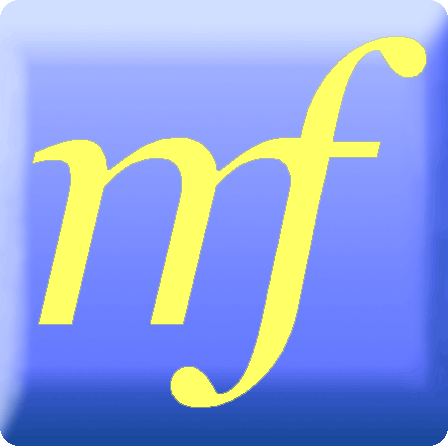 The Encyclopedia of Sandwiches
This book is fun. Sandwiches are not by nature a serious food group. We make them for picnics and parties. The bread keeps our fingers free from exotic fillings or last night's left-overs, and quite honestly everyone loves sandwiches. What would a traditional posh afternoon tea be without its spread of crustless cucumber
sandwiches?


This form of fast food isn't a new culinary whim. It was the Earl of Sandwich who in 1762 first made a meal of two slices of bread and a filling. It wasn't that he was a budding Heston Blumenthal of the 18th century. This was a practical response to the problem of wanting to eat but needing to remain at the card table.

This truly is an encyclopedia of sandwiches. It's an alphabetical list and each recipe or construction has its own picture. There are sarnies made from brioche, bagels, brown bread, baguettes, biscuits and buns as well as the humble white sliced. Your favourite bread can be transformed into a real repast rather than a swift snack.

Sandwiches are a universal favourite. Vietnam has its celebrated Fusion Roll. Banh Mi is a split baguette which gives a nod to the French presence in the country. They left some striking colonial architecture, and this paté-filled sandwich. Carrots, coriander and daikon are seasoned with fish sauce, rice vinegar and soy sauce to represent the Asian element.

A uniquely American sandwich is the PB and J. Expats grow misty-eyed at the memory of this confection, whilst the majority of the rest of the world views it with horror or even disbelief. This is a Peanut Butter and Jelly sandwich and, it seems, a lunchbox staple, that was invented back in 1901. It might sound an outlandish combination but I consider that anything that endures must have some merit. I am sure that the British chip butty will raise a few Californian eyebrows and there might be enquiries as to the whereabouts of the salad.

I tease our American cousins about their PB and J sandwiches but my sandwich of choice is indeed American. It's the Pulled-Pork Sandwich and it's moreish. If you are a lover of BBQ then this is for you. The meat is oven-cooked so this will be the meal of choice for those long winter days when one dreams of alfresco entertainment but the rain won't let up.

The Encyclopedia of Sandwiches is a volume that will make any real food lover smile with unadulterated pleasure. This is freestyle "cooking". It's a book of ideas and we will all have our traditional favourites, but those fillings that push the envelope will be the ones to try. Enticing and entertaining.

Cookbook review: The Encyclopedia of Sandwiches
Author: Susan Russo
Published by: Quirk
Price: $18.95, £11.99
ISBN 978-1-59474-438-9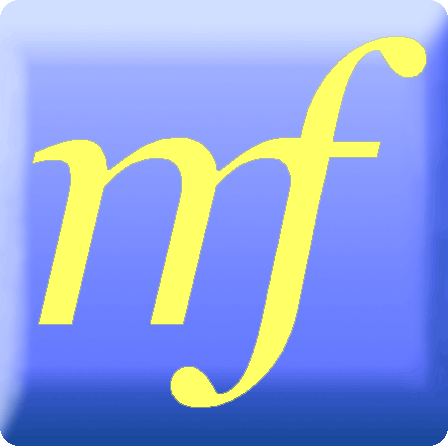 Sichuan Cookery
I had never been a great Chinese food aficionado. I didn't know enough about the subject to make informed choices when confronted by a Chinese restaurant menu. So much of it seemed to be rather mild, although pleasant and with diversity of texture, and so often attractively presented.


There were, however, those dishes that did rather tempt and intrigue me. Those plates of red-lacquered meats or vegetables with a strand of sliced red chilli and perhaps a deep-fried peanut or two. Why were these dishes so different? It's still Chinese food isn't it? Well, yes, but China is a big country and Sichuan is the size of France. There is bound to be culinary diversity and I had struck on a regional cuisine that did appeal.

Fuchsia Dunlop is our very own Grande Dame (I think she might be a bit young to shoulder that burden) of Sichuan cooking. She isn't given that accolade because she has enjoyed many a spicy meal in restaurants. She hasn't been acclaimed as an authority because she has attended a few Chinese cookery classes at her local adult education college. Fuchsia honestly is an expert and is considered so even by Chinese citizens – she has lived and studied in this very province of Sichuan.

Sichuan Cookery is truly a worthy tome that will enthral anyone who has enjoyed those hot-chilli flavours and the unique numbing sensation and savour of Sichuan pepper. It's a book for lovers of robust tastes and gloriously richly coloured foods. It's a volume that truly does get one's mouth watering.

This book is a veritable culinary encyclopaedia and travelogue. It offers the academic a feast of facts and historic anecdote. For those of us who want to grab the wok and cook, Fuchsia presents us with the best dishes that the region has to offer. Plenty of spice but also a raft of subtle recipes that are equally authentic. For example, fried eggs with tomatoes only has salt and pepper and the green parts of spring onions for seasoning.

The spicy dishes will be the ones that will likely get your attention, though. They will be the reason you were drawn to the book. They are here in profusion, packed with flavour but simple to prepare. There is a glossary of ingredients so you'll be able to complete your Sichuan pantry with just a quick trip to Chinatown or a simple surf of the net.

I have favourites from every section of this book and Steamed Buns with Spicy Beansprout Stuffing is my choice from the Streetfood chapter. There are steamed buns found in various parts of China but this recipe is distinctly Sichuanese with a filling flavoured with chilli bean paste. Fun finger food.

The pick of the book, for me at least, is Spicy Beef Slices with Tangerine Peel. It has all those components that make this particular Chinese cuisine so enticing. Chilli spice balanced with layers of well-chosen flavours, in this case hints of citrus and Sichuan pepper for that typical taste and tongue-tingle.

Fuchsia Dunlop is rightly recognised for her considerable knowledge but you'll buy this book because she shares her know-how in a most engaging fashion. She writes with style, humour and consideration for the home cook, whom she supports and encourages. This is surely, or will in future become, a Chinese cookery classic.

Sichuan Cookery
Author: Fuchsia Dunlop
Published by: Penguin
Price: £16.99
ISBN 978-0-140-29541-2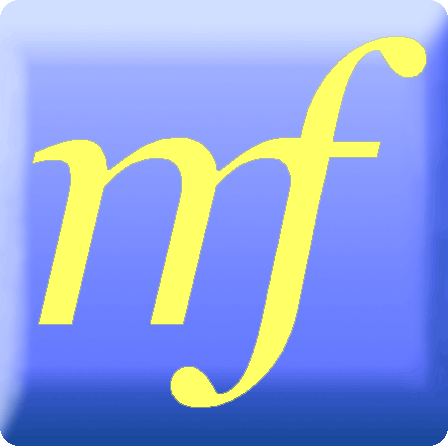 100 Fish and Seafood Recipes
Yes, I do like Rick Stein. OK, it's easy to take him for granted when one sees his programmes so often on TV. I confess to being almost word-perfect chanting along with Rick as he plies the waves (small ones) of the Canal du Midi or chats with a waitress in some far-flung restaurant. It's not Rick's fault that we might have 'Stein overdose', and his food is what's kept his profile so high, after all.


This compact volume is part of a series from My Kitchen Table (they have a supporting web site at http://www.mykitchentable.co.uk). The format is just right for the novice cook or for those more practised who just want to expand their recipe repertoire: a recipe on one page and a picture on the opposite one. 100 Fish and Seafood Recipes is an eclectic mix of dishes from around the world. India, Sri Lanka, Europe and Australia all offer seafood to tempt you. Mild, natural, fresh flavours and exotic and spicy sauces vie for your attention here.

I grew up in an era when the fishmonger's slab was always full, but with only a couple of varieties of fish. Those wanting white fish might have cod and if you wanted something bright enough to read a book by then haddock could illuminate your shopping basket. Herring were popular in those days and it's good to see them being noticed again. Tiny shrimps might be for Sunday tea along with winkles. There's quite a bit more on offer these days, and this book will help you make the best of your purchases.

We make some of the best savoury pies and tarts here in Britain and it's good to see them represented in this collection. Haddock and Cornish Yarg Pie uses un-smoked fish and a mild cheddar-like cheese for flavour. This version has a little chopped smoky bacon for extra savour but the pie would be just as good without it if one had non-meat eaters to feed. The delicious and creamy filling is topped by a potato pastry crust. Not difficult to make and worth the effort. One could always use ready-made puff pastry for speed. It's the good stuff under the crust that will make this a regular family favourite.

Mackerel is a healthy oily fish and Rick presents Devilled Mackerel with Mint and Tomato Salad. It takes advantage of all those condiments and spices that you are bound to have lingering at the back of your larder: English mustard (don't substitute French or American for this recipe), cayenne pepper (now you have a use for it), paprika for colour without heat, and coriander for a distinctive exotic note. The marinade will work well on sardines and herring as well. Grill or throw on the BBQ – but be warned: they tend to stick.

Seafood Lasagne is perhaps my favourite dish here. This recipe feeds 8 and the pasta helps to stretch the costly seafood. It's quicker and easier to make than an authentic Italian ragout lasagne and it has that touch of class that will make it a smart dinner party staple. Various elements of this recipe can be made in advance so it's ideal for those occasions when one has little time but one still wants to impress.

100 Fish and Seafood Recipes has delightful dishes, for those wanting to use the most economic of seafood as well as for others who want to push the metaphoric boat out. We should all eat more fish. We know it's good for us but we need inspiration. Rick Stein inspires at a very reasonable price.

100 Fish and Seafood Recipes
Author: Rick Stein
Published by: Random House
Price: £7.99
ISBN 978-1-84-990158-1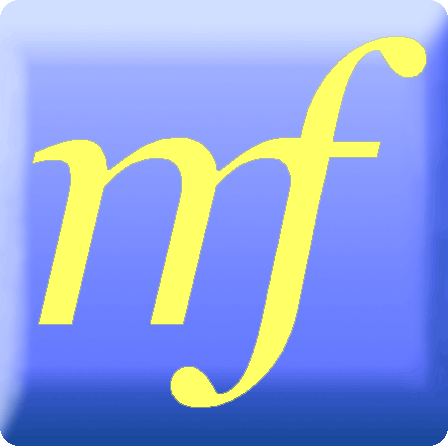 On a Stick
It's a book to bring a smile. Food served on skewers: mouthwatering titbits stuck with delicate picks or substantial chunks on batons. Everything here is poked and presented in stylish fashion, from bits one nibbles in polite company to deep-fried and delectable munchies that one would prefer not to share.


Food is so often the garnish to conviviality. We invite friends over and we enjoy spoiling them with attractive things to eat. Yes, a meal will often fit the bill but maybe it's lighter fare we are after. Perhaps the occasion calls for a grazing menu. This book suggests striking and delicious solutions to all your dilemmas ...or at least those that combine fun and food.

Matt Armendariz has penned 80 recipes for stick-suspended morsels for both adults and kids, for formal and casual get-togethers and for savoury snacking or dessert devouring. There are recipes for the noble and health-obsessed and others for the rest of us. This is food that will either charm you or make you laugh. Some classics and some adaptations of familiar food combinations.

Antipasti Skewers illustrate how sophisticated yet casual this concept can be. Matt presents Pickled Peppers stuffed with Feta Cheese accompanied with a slice of salami, and Pepperoncini paired with Marinated Artichoke Hearts. Add various kinds of stuffed olives and mozzarella to the selection and the combinations are without end. Ideal for a summer evening of prosecco and friends.

One could envisage an oriental theme of toothsome picks. Chicken Satay with a Peanut dipping sauce on bamboo spikes, Chinese Five-Spice Skewers full of aromatic flavour, and Chinese Meatballs served with Sweet and Sour Chilli Sauce would make a splendid display for perhaps a Chinese New Year party. You could consider adding some Crispy Orange Beef Skewers for those with manly appetites. All of these could be served on or off skewers along with rice for a light lunch.

An All-American evening of sport could be enhanced by some All-American food. Chicken and Waffles sounds an unlikely marriage but it's popular in a chain of restaurants in the US. Chicken is marinated in herbs and spices overnight. It's coated in a sweet batter and then it's deep-fried. The author suggests a dip of maple syrup but I might go the piquant route myself. Spicy Cajun Skewers are also truly American but they are more delicate than the stuffed waffles and will work well with the bottles of Bud that those lads will have brought with them.

If you have a sweet tooth then you will find plenty at the back of this book to inspire you. Deep-fried Candy Bars are a take on the Scottish staple of deep-fried Mars Bars. If you want to feel noble then some fruit would be in order. Matt has Frozen Bananas covered in Chocolate. These are simple and well worth trying; a cooking project for the kids who will love this unique confection. Those bananas are a little like ice-cream. Frozen Elvis, on the other hand, is a frozen chocolate banana with bacon and peanut sprinkles. An intriguing preparation of sweet and salty.

On a Stick is a book for adults who want to throw classy and chic cocktail parties. It's a recipe collection to delve into when one is planning a kid's bash, and one for preparing hearty fare for boys' nights in. Food is to be enjoyed and it's never more entertaining than when it's served on a stick.

On a Stick
Author: Matt Armendariz
Published by: Quirk Books
Price: US $16.95, Can $18.95
ISBN 978-1-59474-489-1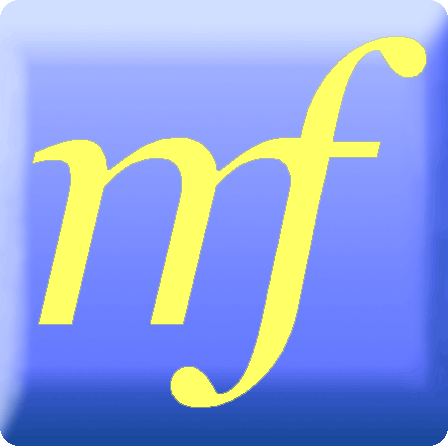 Ken Hom – 100 Quick Stir-fry Recipes
I have long been a fan of compact and concise cookbooks, the ones that present a recipe on one page and a confidence-boosting picture on the opposite page, single-topic books that one will truly take into the kitchen and use. This series from My Kitchen Table (they have a supporting web site at http://www.mykitchentable.co.uk) ticks all the boxes for me. Yes, the format is just right, but the recipes are what count.


Ken Hom is an internationally celebrated authority on Chinese food and cooking. He was the first Chinese to have great success on UK TV with his ground-breaking cookery show in 1984, Ken Hom's Chinese Cookery on the BBC. He began his culinary career in his uncle's Chicago restaurant at the tender age of eleven, before eventually becoming a lecturer at California's Culinary Academy.

He has written over 30 cookery books which have been well received worldwide. He has fronted numerous TV series as well as having his own product range including a wok, an example of which graces the kitchen of this reviewer. Ken was awarded an honorary OBE for 'services to the culinary arts' in 2009 so it's evident that we in Britain have adopted this man and taken him to our hearts.

His list of culinary achievements and gongs is impressive but we just love this man's food. He has become so successful because his food is accessible. We have an abundance of oriental ingredients and are drawn to healthy and quick dishes made with either a Ken Hom wok or one purchased from the local Chinese grocer. 100 Quick Stir-fry Recipes reflects the way we eat today ...or should.

The recipes are divided by food type. Plenty of vegetarian and fish dishes but even the meat dishes are fast to prepare and will leave you feeling noble. There are Chinese dishes aplenty here but also spicy temptations from Thailand, Singapore, Vietnam, Malaysia, Indonesia and even Italy. The focus is on the cooking method rather than the geographic origin of the food.

I have heard so many people complain that they can't make fried rice. They wonder if there is some kind of secret or perhaps there is a particular variety of rice known only to the owners of Chinese restaurants or take-aways. Well, yes, there is a little secret known only to millions. One must use cooked and cooled rice. Ken offers us a basic but indispensable recipe for egg-fried rice. It's fool-proof and will be a key element in turning many of these recipes into full meals.

We should all eat more fish. It's healthy and there is plenty of choice. Stir-Fried Fish with Black Bean Sauce is the dish that will inspire those who insist they hate fish because it's bland. This recipe makes use of pungent and salty black beans. 1½ teaspoons are all that's needed to flavour fish enough for 4 people. Robust flavours and a meal that doesn't cost the earth.

My pick of the book is Spicy Chicken with Peanuts. It's also known as Kung Pau or Kung Po Chicken, an attractive dish of lacquered meat with flecks of vibrant red dried chillies. A recipe for which to use that dusty bottle of dry sherry – it makes a convincing substitute for shaoxing rice wine.

100 Quick Stir-fry Recipes is a practical collection of well-chosen recipes to suit all tastes. We all want to eat well but without the need to take up long-term residence in the kitchen. This will likely become the book you reach for when strapped for time or cash. Great value for money.

Author: Ken Hom
Title: 100 Quick Stir-fry Recipes
Published by: Random House
Price: £7.99
ISBN 978-1-84-990147-5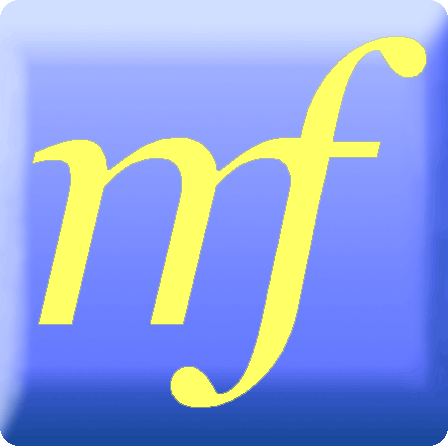 Cookbook review: MasterChef at Home
Yes, it's true. I hate to admit it. I know I am alone with this one. I am not keen on MasterChef. There, I have said it and, strangely, I feel better for getting it out in the open. Having said that I should confess that this companion book to the show is a winner.


I have reviewed many books of recipes by home cooks. I am always astonished that civilians can cook to such a high standard. Not everyone included between these covers is a Grand Final winner but they are all excellent cooks with flair and imagination. Some contestants from the Professionals' competition are featured here as well.

MasterChef at Home offers 200 of the best recipes from the series and they cover starters, main courses and desserts, with a few appropriate masterclasses from the experts along the way. It's a cookbook to suit all degrees of talent but at least the novice cook will be supported in the knowledge that the inspiration for this book was ordinary folk with, for the most part, no formal training.

Lime and Chilli Salmon with Crème Fraîche on Black Pepper Oatcakes is a bit of a mouthful but a delicious one. Alex Rushmer was a 2010 finalist and this is his simply-prepared dish. Only 20 minutes preparation time and 10 minutes for cooking. This is a perfect summer lunch, and salmon is very reasonably priced these days.

Perhaps we are a bit optimistic with thoughts of balmy summer alfresco meals, so my second pick of the book is a heart-warming plate of Beef and Chorizo with Horseradish Mash and Roasted Rosemary Dumplings. This was presented by Dick Strawbridge who was a 2010 Celebrity Finalist. Only 20 minutes of preparation again but 3 to 4 hours of cooking time. You don't have to hover while the casserole is cooking so this is ideal entertaining fare for cold winter nights. All the work is done before your guests arrive.

Natalie Brenner has penned a recipe for a dessert that is so good that one knows what it will taste like before the first spoonful reaches the expectant palate – Banana Soufflé with Blueberry Coulis. Such a simple and clean concept that I wonder why I have not tasted one before. Whilst the blueberry coulis is a marvellous foil for the banana I would think that there could be other flavour permutations that would work to create a different impact from that same soufflé. Rich chocolate ice cream or a toffee sauce would also work well. The star is the banana soufflé.

MasterChef at Home is a comfortable book. It has simple recipes and more technically taxing ones, but the reader is assured that they will work in a domestic kitchen. I have enjoyed the book immensely and the contributors are to be praised. Thoughtful recipes with a few surprises. A must-have for any fan of the series but equally for those who want to push the envelope of their own home cooking.

Cookbook review: MasterChef at Home
Author: Various
Published: Dorling Kindersley
Price: £20.00
ISBN 978-1-4053-5139-3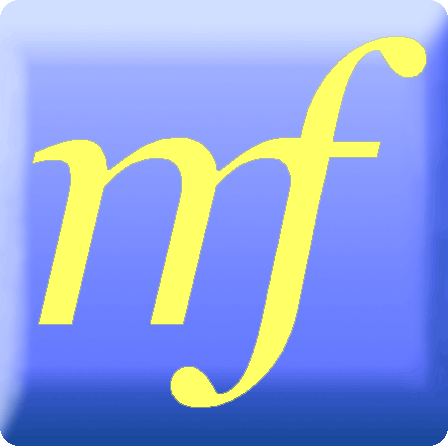 The Food and Cooking of India
It's quite honestly a stunner. The Food and Cooking of India by Mridula Baljekar is an engaging almanac of Indian cooking with elements of travelogue. Even those who have yet to discover the inside of a kitchen will be tempted to invest in a spice box, or at least a plane ticket to the subcontinent.


I am surprised that Mridula Baljekar is not still gracing our TV screens. She had a successful series which won her fame, for her food as well as her calm and charming delivery. Her manner suggested to the anxious viewer that, yes, they too could cook authentic Indian food without exotic kitchen equipment and a degree in Asian culinary arts. All would be well. It's only dinner, after all.

In real life Mridula is exactly that same person. She insists that she is a cook rather than a chef, although she is a sought-after restaurant consultant both in the UK and overseas. She has a sense of what the European domestic god/goddess needs to give them confidence and a real insight into Indian food.

The Food and Cooking of India is published by Lorenz Books, an imprint of Anness Publishing. They present some of the very best cookbooks for those who actually want to, well, cook. All recipe books are not created equal. There are those which have a few pictures of restaurant kitchens with ghostly, blurred shots of fast-moving chefs in the background and some lovely snaps of their favourite beetroot grower, and if you are lucky an 'ooh, aah' image of a baby piggy called Hamlet who is soon to have his name changed to 'Lunch'; but Lorenz give us books stuffed with pictures not only of finished dishes but a slew of step-by-step photographs to keep the novice cook on track.

This volume offers a collection of 150 recipes from across India with more than 850 pertinent photographs. It's a beautiful yet practical book that will serve you just as well in the kitchen as it does on the coffee table. It's a book that entices with its vibrant food and descriptive text. The recipes are simple to follow and we all have access to the ingredients these days. There is a glossary of fresh groceries, along with a directory of authentic Indian kitchen paraphernalia, none of which is essential, and an overview of Indian spices, all of which are essential - only half a dozen or so, but armed with these you will be able to attempt and indeed master every recipe.

Mridula Baljekar has penned 20 or so books and has won numerous awards so it's obvious that the lady can write a bit. Thousands of recipes have earned her a reputation as an author but the food she makes has earned her a reputation as a lady who truly can cook. She demonstrates across the globe, and her books are paper versions of her masterclasses. Here she offers classics and family favourites that you will likely not find in your local Indian restaurant. There are dishes for economic family meals as well as celebrations and each one will take the reader one step nearer to becoming a confident and well-informed home chef.

The first pick of the book is the recipe for Chicken Biryani. This is a dish that's oft abused but I can tell you from firsthand experience that Mridula presents a very fine Biryani that is surprisingly easy to prepare and is fragrant and memorable. It works as a regular week-day dinner or as an impressive centrepiece for friends on a Saturday night.

As yet there is no tax on eggs so they can still constitute a delicious and good-value family meal. Egg Do-piaza is well-flavoured, with onions in the sauce and as a crunchy garnish, but it's the battered and deep-fried egg halves that are the stars. Mridula even offers a tip on keeping the egg yolks in the centre of the boiled eggs!

Spicy Stuffed Bananas – kela na sambhariya – is easy to prepare and it's probable that you will have some bananas lingering in the fruit bowl. The filling is a mix of gram flour (chickpea flour) and some spices. The flour is toasted so it takes on a rich nutty flavour. A unique vegetarian dish that's striking to look at and different from a traditional vegetable curry.

The Food and Cooking of India offers something for every taste and every pocket. There are creamy and rich royal dishes as well as simple breads. There is a good selection of desserts as well as recipes to delight vegetarians and fish lovers. It's a gift-quality book and for less than £15 – a bargain.

The Food and Cooking of India
Author: Mridula Baljekar
Published by: Lorenz Books
Price: £14.99
ISBN-13: 978-0-7548-2377-3
ISBN-10: 0-7548-2377-6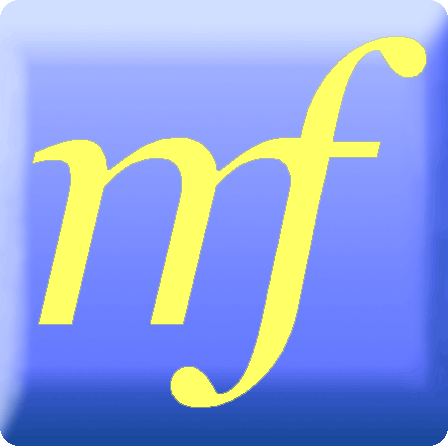 On the Menu
If you are regular reader, as I am sure you are, then you will know that my book reviews usually start with a review of, well, the book; but on this occasion I feel I should mention the publisher right up front.

Face Publications is a small company that specialises in chef cookbooks. This is the third of theirs I have reviewed and they are attractive and imaginative books that would do any author proud. They present books that are tactile, attractive and definitely gift quality. They have recently achieved the following successes:



Winner, 'Best UK Chef Book', Gourmand World Cookbook Awards, Paris;




Silver Medal, World's Best Chef Book', Gourmand World Cookbook Awards, Paris;




Winner, 'Book Design', D&AD, London;




Merit 'Book and Editorial Design', The Art Directors Club, New York;


Le Cordon Bleu World Food Media Awards, Adelaide.

Now that's not too shabby!

On the Menu is a stylish black-covered volume of 74 recipes with step-by-step instructions. It's a chef-penned
book and that author is Michelin-starred James Mackenzie, the proprietor and head chef of the Pipe and Glass Inn near Beverley, Yorkshire, which he and his wife Kate have owned since 2006.

James and Kate have transformed the 17th century inn into a destination restaurant. In their first year the Pipe and Glass Inn won the Yorkshire Life "Dining Pub of the Year" Award and in 2007 won the same publication's "Restaurant Of The Year" title. Further recognition came for the Mackenzies in 2008, being named as the "Best Newcomer" in The Northern Hospitality Awards. In January 2010 the Pipe and Glass Inn was awarded a Michelin Star. It is one of only ten pubs in the UK ever to achieve such a respected and internationally recognised status.

So the chef seems a good sort and the cover is impressive, but what of the inside of the book? The photography by Jason Lowe maintains the quality. The choice of text style, hand script and graphics makes a bold statement. But it's the recipes that will keep you returning to this book – a sumptuous collection of real British fare that reminds us that we have so much of which to be proud in the culinary arena.

My advice is to find yourself a good butcher. James uses flavourful cuts of meat to make some of his most memorable dishes. The Beef with Suet Pudding is rustic and hearty as well as economic. I love suet pastry and puddings: these will be a revelation to a younger generation, who might well be strangers to this traditional food.

Beer-braised Oxtails with Deep-fried Oyster Fritters is old fashioned food using the classic combination of beef and oysters. In Victorian times the shellfish was the cheap and cheerful filler in beef pies, the meat being the costly element. Oxtails offer the very essence of bovine flavour and they have a melting and silky texture when well cooked.

Smoked Haddock Risotto is delicious and takes advantage of both the regular Arborio rice as well as the robust pearl barley. The fish and grains are topped with a poached duck egg, that will break to bathe the dish in yolky richness. This would make a delightful starter or main meal.

James has some marvellous desserts but to continue the British theme and to showcase Yorkshire in particular, the Rhubarb Trifle is the one to choose. Rhubarb from the north of England is famous and there were once even rhubarb trains that transported the fresh sticks to London and other cities.

Rhubarb is enjoying a well-deserved revival and this recipe presents it at its blushing best. The garnish of Parkin crumbs adds another Yorkshire twist. This is a traditional dark spice cake that is even better to eat the day after its baked. James gives the recipe and you could of course make just the Parkin as a moreish family cake when rhubarb isn't in season.

On The Menu is outstanding. The recipes are sensible and you will indeed be driven to make them. That surely should be the test of a good cookbook. It will likely spend its life on the kitchen table. Your kids will leaf through this just as James turned the pages of his mum's cookbooks. Your family and friends will love these dishes that are unfussy but have that ooohh-aaahh factor that is so often missing in chef-authored books. This is sure to become a prizewinner.

Cookbook review: On The Menu
Author: James Mackenzie
Published by: Face Publications
Price: £30.00
ISBN-10: 0955893038
ISBN-13: 978-0955893032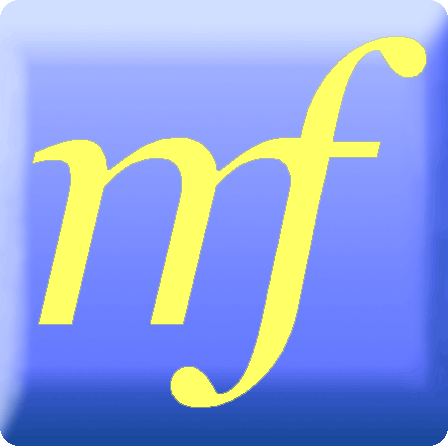 Love Food
Well, I guess there are a couple of interpretations of the title, Love Food. That could be food to make for those you love; it could be recipes for those who love to eat food. Indeed this book offers dishes that fit the bill on both counts.


Love Food is written by Tina Bester who runs a restaurant in South Africa. She evidently appreciates comfort food, retro dishes, and that her readers, however passionate about cooking, don't want to spend hours in the kitchen just preparing breakfast. These dishes are practical and delicious.

Talking of breakfast, Creamy Oats with Fried Banana and Cinnamon Sugar has my vote for a sweet start to a cold winter day. A great recipe to make for a crowd as the sugar can be made in advance and the bananas fried while the cereal cooks.

Another good breakfast for a group is Potato and Bacon Frittatas, a savoury alternative to the above oats although if your guests are like mine they will want both. The frittatas are individual crustless potato quiches and the majority of the cooking can be done in advance. Just pour on the eggy mixture and start to bake 20 minutes before your friends are ready to eat them.

Smoorsnoek with Crusty Bread is in the Lunch chapter but this also would work as a substantial breakfast. Interesting name, and it's a contemporary take on a popular South African staple made with snoek. OK, so it sounds like a small furry animal with a long nose living in the veldt but it is in fact a fish and those who don't have access to it can use smoked mackerel. It's that enticing combination of onion, fried potatoes and smoked fish. A one-pot meal with just some crusty bread on the side.

Chicken Paprika is a great recipe to stretch a single chicken to feed 8 people. It's rich and flavourful and will make a complete meal with a little green salad. It's a mild dish that will be a favourite with the whole family and it makes a change from just regular roast chicken. If you are in a hurry then you could use a pre-cooked rotisserie chicken from the butcher or supermarket.

Love Food isn't just about sensible savouries. There are some delightful desserts including the, pardon the play on words, Turkish Delight Semifreddo. This is a frozen confection that needs no ice-cream maker. It's a delicate pink-rippled dessert that would be an attractive end to any dinner party or posh lunch. Its hint of rose flavour adds an unmistakable air of the exotic.

Love Food is a gift-quality cookbook that would make an ideal Valentine's present for the love of your life. Or buy for yourself and make an impression with your new-found skills: the recipes are simple but there is no need to broadcast that fact. Great value for money.

Cookbook review: Love Food
Author: Tina Bester
Published by: Pavilion – Anova Books
Price: £12.00
ISBN: 978-1-86205-943-6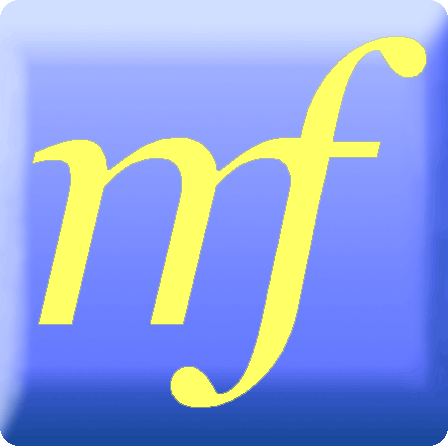 The Great Book of Rhubarb
This is another one of those foods that crosses the divide between vegetable and fruit. We have that same complication with the tomato, which is technically a fruit but which is more often than not served as a savoury. Rhubarb is classified in the UK as a vegetable but in the US it's a fruit.

OK, so it's a vegetable that is mostly used as a sweet, although chefs are increasingly presenting it alongside meats and fish. It has only been common as a food in Europe for a couple of hundred years. It was originally imported from Russia as a medicinal root, with miraculous qualities to cure many an ill and to render the plain beautiful.

We, these days, have our focus on the striking long stems which, whatever the legal definition, are found amongst the fruit in supermarkets and greengrocers. They have long been prized as the main ingredient in crumbles, tarts and pies although the author Elaine Lemm offers us some delicious alternatives in this charming little book.

If you are a traditionalist then you are bound to enjoy Rhubarb and Custard Crumble Tart, a unique confection that looks as good as it tastes – a combination of contrasting flavours and textures. I have, I admit, only ever stewed rhubarb but this recipe has roasted rhubarb which is simple to prepare and has the advantage of a more intense flavour, a less mushy appearance than stewed, and a good pink colour.

The Great Book of Rhubarb is a must-have book for anyone growing rhubarb. The recipes are inspiring and range from the family-friendly to the cheffy and contemporary. I am rather taken with the prospect of some Rhubarb Schnapps!

The Great Book of Rhubarb
Author: Elaine Lemm
Published by: Great Northern Books
Price: £7.99
ISBN 978-1905080-93-9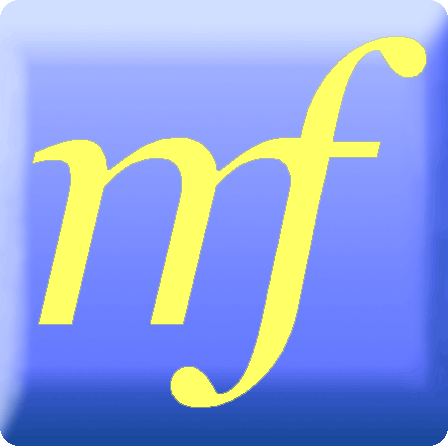 Divine – Heavenly Chocolate Recipes with a Heart
Perhaps we could say that this book is Divine by name and Divine by nature. The "nature" in question is that of Fairtrade chocolate.


Linda Collister, the author, has long been a supporter of fair trade and has compiled these recipes which specifically use Divine Fairtrade Chocolate. I guess you could use other brands of good quality chocolate but why not do something good for yourself and others. The Divine brand offers some of the best chocolate around and each bar you buy helps support farmers in Ghana. This isn't a free hand-out. Those farmers work hard but get a fair price for their cocoa beans. A win-win partnership.

Divine – Heavenly Chocolate Recipes with a Heart is a sumptuous volume in classy black and gold. The photography by Lisa Barber is excellent and the gold coloured text gives this book in general a very high-end feel. The pages are decorated with traditional West African Adinkra symbols which celebrate the relationship between Divine, the company, and Kuapa Kokoo, the farmers' co-operative in Ghana.

However much you applaud the fair trade philosophy, you will buy this book for its truly delectable recipes. Well, where do I start? There are lots of traditional favourites like chocolate chip cookies but many have a bit of a twist. White Chocolate Cookies Studded with Cranberries are a treat and Lava Peanut Cookies sound downright intriguing, with Lava being an easy fudge icing added after baking. Looks like a great wet-afternoon project with the kids.

Many of the recipes are quite out of the ordinary. Balsamic and Chocolate Cake is egg- and dairy-free. Linda says this one works well with some mascarpone and ripe figs on the side. Sounds romantic, Italian and summery. Keeping to that same continental theme, Marbled Italian Cheesecake uses mascarpone instead of the usual cream cheese to give a lighter and silkier texture.

Divine not only offers us cake and cookies but ice-creams and savoury recipes as well. Bitter Orange Soufflés Glaces are quite easy to make and freeze, ready to be the grand finale of your next smart dinner for friends. Mexican Day of the Dead White Chocolate Mole doesn't seem very cheery but it's a delicious recipe of chicken with a tasty nutty sauce. Sounds like a strange combination but it works, trust me, and, no, this doesn't taste like a chicken and Mars Bar casserole, the chocolate is there more for richness than flavour.

Divine – Heavenly Chocolate Recipes with a Heart has a thoughtful selection of both traditional and contemporary recipes. A great Christmas gift for any chocolate lover.

Divine – Heavenly Chocolate Recipes with a Heart
Author: Linda Collister
Published by: Absolute Press
Price: £14.99
ISBN 9781906650414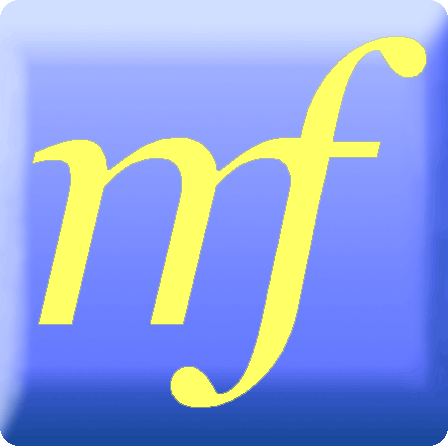 The Silver Spoon Cookbook New Edition
The Silver Spoon Cookbook story has lasted for 60 years and it continues with this latest and largest edition. It still has a battery of over 2000 authentic Italian recipes but now they have been joined by 400 new photographs. The thing that doesn't change is the quality of dishes.


It has great visual impact. There is no doubt about that. I have seen Italian cars that are smaller than this book. It's a multi-tasking volume, taking the place of steps to reach high kitchen shelves, could block a reasonable-sized doorway, and can be used to balance against any food item of around 3kg.

There are many books around that are noteworthy for their ample proportions alone. Any publisher could offer enormous volumes of The Collected Works of... But this is rather different. The Silver Spoon could be retitled The Collected Works of Many Generations of Italian Cooks. The spine is big enough to take it and the title would be appropriate.

First published in 1950 in Italian, Il Cucchiaio d'argento, this is the most popular Italian cookbook. Strangely the name is derived from the English phrase to denote wealth and plenty... to be born with a silver spoon in one's mouth. In this case it is used to note the rich culinary heritage described between the covers.

Il Cucchiaio d'argento has been in print for over 60 years. It has been updated, improved and expanded upon and now we have the new English language edition, which will introduce still more lovers of Italian food to this veritable bible of one of Europe's best-loved cuisines.

It's almost useless to get into my usual routine of describing particular recipes to my dear reader. If you can think of an Italian dish then it's here. More remarkable are the dishes that you might not know by name but which you might have eaten in homes of Italian friends. Yes, there is a whole section devoted to menus by Italian celebrity chefs, but the book is prized by Italians for its traditional Italian food. There are also a few contemporary dishes included to reflect availability of new products and the impact of travel. Beef Wellington, Goulash, Kugelhopf and even Scones are all listed, which suggests that this is a cookbook of not only Italian food but food for Italians.

If you are looking for your favourite pasta sauce it's here. Pizza in all its forms is offered. Desserts that have long graced the trolleys in Italian restaurants throughout the world are included. But you will be missing so much of what makes Italian food so celebrated if you stick to the standards. It's the rustic and slow-cooked meats (Brasato alla Cipolle - Braised Beef with Onions), flavourful and stylish seafood dishes (Gamberi in Salsa Dolceforte - Prawns in Strong Sweet Sauce) and delicious desserts like Torta di Ricotta E Uvetta (Ricotta and Sultana tart) which are the unsung heroes.

The Silver Spoon is a masterwork and I can understand why those in the know wax so lyrical about it. The price is more of a shock than the size of the volume. It's amazing at only £29.95 for 1400 pages and that does not include the lengthy index. This book is still given as a wedding present by Italians to Italians. It can have no finer recommendation than that.

Cookbook review: The Silver Spoon
Published by: Phaidon
Price: £29.95
ISBN-10: 0714862452
ISBN-13: 978-0714862453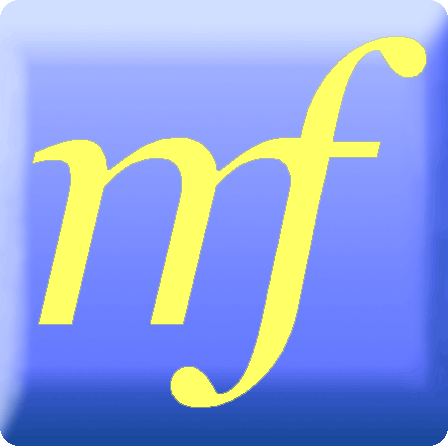 1000 Places to See Before You Die
Travel – it's like a drug. If you have never travelled then perhaps you can't understand why anybody would. Home is cosy, safe and you speak the language. But many of us have had the pleasure of taking a trip, and that sparks something within.


I was 11 years old when I first left my home country. A school exchange trip offered me the privilege of staying with a family in Germany. The food was different but I did love the new tastes. I was introduced to Schnitzel and even wine. Yes, in those days children could also have a little wine and no, I didn't grow up an alcoholic – but that's an argument that can run and run.

We toured through vine-fringed valleys and along the Rhine. We visited quaint towns and museums and discovered that there was more to the world than just our small corner. As I grew older I wanted to explore and experience and (mostly) enjoy all the wide world had to offer. 1000 Places to See Before You Die presents a bit of inspiration for future travels.

This book will be the bedtime reading of choice for any would-be traveller. Its chapters are divided into eight regions which are then subdivided geographically. Plenty of essential information about transport as well as addresses for tourist boards. You'll likely want to take advantage of excursions, so you'll learn about the ones most suited to your interests.

A perfectly planned trip can be ruined by just going at the wrong time. Phrases like "you should have been here last week" or "you have just missed..." or even worse "we are closed for the season". You will want to arrive just in time for that wine festival but perhaps you'll be glad to miss the National Tripe Festival. Weather is always a consideration: Spring in Europe is always lovely; but an inch of snow in England can call a halt to even the best travel arrangements.

There is, unsurprisingly, a large entry for London in the England section. It offers a wealth of suggestions for must-dos and the top attractions. You likely will not manage all those listed but they do offer an overview and a cultural taster of the city. Take the opportunity to travel around the country to see that Green and Pleasant Land as well as English Country Gardens.

Every country mentioned is described in tempting detail. This is perhaps the book to buy should you be planning a world tour. Certainly you will want to read some in-depth guides to cover your chosen destinations, but the beauty of 1000 Places to See Before You Die is that it highlights, well, the highlights of each country. You will doubtless find your own treasures along the way and this book is just a volume of possibilities ...and dreams.

1000 Places to See Before You Die
Author: Patricia Schultz
Published by: Workman
Price: $19.95
ISBN 978-07611-5686-4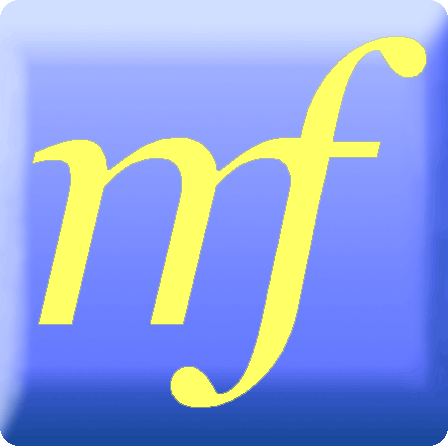 Rosemary Shrager's Yorkshire Breakfasts
The combination of Rosemary Shrager and breakfast is just about unbeatable. She is a lady that glows with passion for food, garnished with great good humour and generosity. Breakfast is my favourite meal of the day and I have been known to graze for several hours on a copious spread of morning delights.


Yorkshire is celebrated for its well-laid tables at every meal, old-fashioned baked, fried, poached and grilled goods made with the best of ingredients and served in memorable quantities. Rosemary is an author made to write about this comforting subject. One can almost hear her rich warm laugh as she talks about the recipes. She encourages the reader to cook and enjoy these treats, often if they are the healthy platters and just a little less frequently if they are those packed with calories. After all it's not what you eat that's the problem it's the exercise that you don't take that causes difficulties.

The chapters start with The Full English. Yes we all know what constitutes the classic version and it is in my opinion the king of the cooked brekkie; but there are alternatives that are worthy of the accolade 'Full'. How's about Homemade Baked Beans with Crispy Bacon and Sautéed Potatoes? The beans can be frozen so it's a convenient make-ahead breakfast for those weekends when you have a houseful of hungry guests. Leave out the bacon and you have a substantial vegetarian breakfast.

If you want to feel noble then Fresh Figs with Serrano Ham might well fit the bill, with a taste of the southern climes. It's an almost instant start to your day but a great summer breakfast both for you and your guests, who are bound to be impressed with this classy plateful. Wait till you can get those luscious dark figs for best effect.

Rosemary has a chapter entitled Indulgence and I confess I turned to this one first. These are cracking recipes for rib-sticking fare that's a bit out of the ordinary. Perhaps I should say that they are dishes that one might ordinarily enjoy later in the day but which are wonderful for breakfast particularly if you can persuade someone else to cook them for you.

Hands up who would not love Individual Yorkshire Puddings with Golden Syrup at 8am on a Sunday. Just as I thought – no hands showing. A good Yorkshire pud is light and airy and a delicious vehicle for a drizzle of Golden Syrup. It has to be Golden Syrup and it should be the one in the green and gold tin, you know the one. Yes, calories aplenty but you have got the whole day for hiking, or at least walking around the shopping mall.

One might not think of Fish and Chips and Mushy Peas as regular breakfast fare. I would have agreed with you till I had exactly that for breakfast in a hotel in Australia in the 1970's. It works. We often have fish on breakfast menus and there are lots of potato dishes that are common morning offerings. Put those elements together and one has fish and chips.

I usually pick a favourite recipe from the cookbooks I review but I can honestly say that I would cook, eat and enjoy all of these breakfast recipes. The majority of the dishes do double or even treble duty as they work well not only for late-night fuelling but also for lunches. A brilliant book full of early-morning inspiration.

Cookbook review: Rosemary Shrager's Yorkshire Breakfasts
Author: Rosemary Shrager
Publisher: Great Northern
Price: £16.99
ISBN 978-1905080-96-0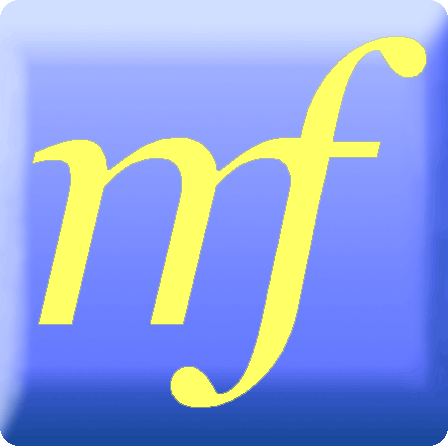 Authentic Recipes from Vietnam
There are a few more Vietnamese restaurants around these days. The UK had an influx of Vietnamese refugees a couple of decades ago but those folks who chose to work in the food industry seemed mostly to open fish and chip shops rather than restaurants. Now, we do have some specialist Vietnamese restaurants and many more cafés that offer the traditional Vietnamese sandwich bánh mì and the substantial national Pho soup.


This is an ancient country with a history dating back some 4000 years. Its closest international influence has been, unsurprisingly, China, its largest and most powerful neighbour. Successive Chinese dynasties ruled Vietnam directly for most of the period from 207 BC until 938 when Vietnam gained its freedom. The independent period ended in the middle to late 19th century when Vietnam was colonised by France; and after WWII there was a bloody conflict, during which time China and the Soviet Union supported the North while the United States aided the South. The Vietnam War ended with the Fall of Saigon in 1975.

Times have been tough for Vietnam but in 1986 the Communist Party of Vietnam changed its economic policy and started reforms to allow private enterprise. Since that time Vietnam has achieved substantial economic growth and is slowly becoming a destination for culinary and cultural diversion.

Vietnamese food is considered some of the healthiest in the world, although that aforementioned sandwich (a legacy from the French occupation and stuffed with fatty paté) redresses the balance. There are different styles of cuisine reflecting availability of ingredients across the country. Northern Vietnam has a cooler climate which limits the range of local spices; the food is therefore less vibrant than that in other regions. Central Vietnam's mountains allow for the production of many more spices and the cuisine is marked by their use. The warmer weather of the South make this the ideal region for growing fruit and vegetables as well as raising animals; this area has also had more culinary influences from China, India, France and Thailand.

Such is the love of food in this land that even its celebrated leader Ho Chi Min was a cook, in both Paris and London. Authentic Recipes from Vietnam offers an accessible overview of the dishes of that country. All the ingredients can be found in Asian food stores so there is no excuse for not trying these simple and delicious recipes. Yes, there is Pho soup but much more that will likely be new to the novice Vietnamese diner.

The classic Vietnamese Deep-fried Spring Rolls are great as a make-ahead starter for any kind of Asian meal, but also to go with drinks. The filling can be changed to suit your taste or budget but a little of the more costly ingredients goes a long way. A must-try from this book.

Vietnamese Beef Hotpot will be the dish of choice for a no-cook (for you) dinner party. There will be no complaints as your guests will be doing the cooking for themselves. This is an Asian fondue, with the meat being quickly poached in an aromatic stock. The beef is then enclosed with a variety of garnishes in a rice-paper wrapper.

There are a few interesting desserts here and a favourite is Bananas and Sago Pearls in Coconut Cream. No, it's not like the sago pudding of old school days – this recipe uses those large beads that have a unique texture. Cooked bananas develop a flavour that is, well, more banana-y than the fresh article. A mild and striking dessert.

Authentic Recipes from Vietnam is a marvellous introduction to the remarkable food of this region of South East Asia. The dishes have hints of other cultures combining to achieve something unique and delightful. Those sandwiches might be fine in an emergency, but next time you have a chance to eat Vietnamese try some cooked delights or, even better, make an authentic meal at home.

Authentic Recipes from Vietnam
Authors: Trieu Thi Choi and Marcel Isaak
Published by: Periplus
ISBN 978-0-7946-0327-4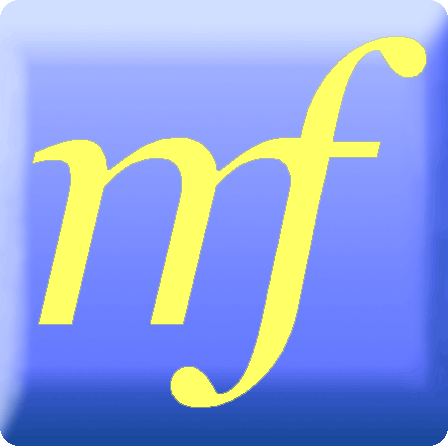 Authentic Recipes from the Philippines
This is a unique book considering a cuisine little known in Europe. How frequently do we say "let's go out for a Filipino"? Not often, although the dishes would indeed appeal to Europeans as well as Asians.


The Philippine archipelago is part of Southeast Asia and its location has allowed for cultural and culinary influences from Malays, Arabs, Chinese, Spaniards, Americans, Japanese and others. The Philippines consists of more than 7000 islands and occupies an area of 1,850 square kilometres, and they can boast one of the longest coastlines of any country in the world; therefore most Filipinos live on or near the coast.

Trade with Hokkien China was evident as early as the Song dynasty (1279 – 960 BC), long before the arrival of the Europeans. China introduced a number of staple foods such as soy, tofu, bean sprouts, and fish sauce. The Spanish added produce from the New World: chillies, tomatoes, corn, potatoes. Spanish and Mexican dishes such as paella were eventually adopted into Philippine cuisine.

Authentic Recipes from the Philippines will inspire any lover of good food. It has the vibrancy and culinary complexity of many Asian cuisines but with those additional elements from the West. It's a gastronomic landscape that has evolved and grown over the centuries and it's the richer for it. There is much that is familiar but there is still more that will intrigue and excite the reader.

There are several favourite recipes for practical and exotic meals here. Cuban-style Rice with Meat Sauce and Plantains – Arroz la Cubana – needs no special ingredients apart from the plantains, which can be found in many high-street supermarkets or Asian or West Indian stores. An attractive dish that even the kids will love. No expensive cuts of meat, just minced pork and minced beef. A considerable step up from your regular Wednesday night Spag Bol.

Chicken Adobo with Turmeric and Coconut Milk is the national dish of the Philippines. If you have enjoyed dishes from Goa or Kerala then you will appreciate this one. A simple preparation but that overnight marinade time is important. A good recipe to make in advance for a dinner party as well as a family meal. Reduce the number of chillies for the young or timid.

Some rather classy desserts from Cafe Ysabel in Manila are offered, and these would work as a finale for either an Asian or European meal. Caramel-coated Egg Nuggets – Yema – are golden balls made from egg yolks and evaporated milk, a much under-appreciated ingredient. These are said to last up to 2 weeks in the fridge but it's unlikely you'll have to keep them that long.

Authentic Recipes from the Philippines will be a joy to Asian food aficionados. The ingredients are for the most part familiar, and those few that are unique to the Philippines can be found at specialist Asian stores or online. A fascinating addition to any serious cookbook collection.

Authentic Recipes from the Philippines
Author: Reynaldo G. Alejandro
Published by: Periplus
Price: £15.50
ISBN-10: 079460238X
ISBN-13: 978-0794602383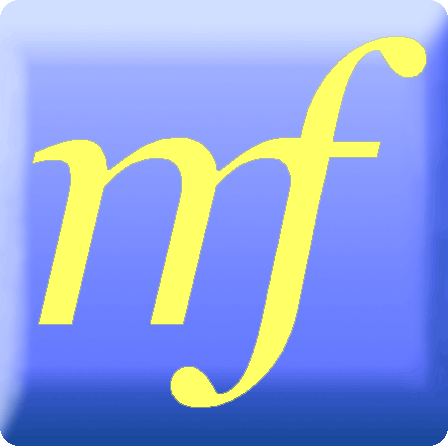 Authentic Recipes from Malaysia
There are just a few Malaysian restaurants in London. I have visited most of them and they range from high-end teak-polished splendour to casual vinyl-topped practicality, but the food so far has ranged from good to outstanding.


If you like Indian dishes then you will doubtless enjoy Malaysian food. If Chinese cuisine is what you crave then Malaysian food will likely comfort you. Nyonya food was developed by the Straits Chinese and Peranakan (people of mixed Chinese/Malay ancestry) of Malaysia and Singapore. Malaysian food is influenced mainly by the Chinese larder but adds South-East Asian ingredients such as coconut milk, lemongrass, turmeric, chillies and sambal. It has hints of those other cooking traditions but it has developed as a respected culinary entity in its own right.

Authentic Recipes from Malaysia offers 62 easy-to-follow recipes that will give an overview to anyone who wants to learn more about these delicious dishes and their origins. The recipes are divided by food type: snacks, salads, rice, meat, fish, desserts, etc. There is also a glossary of ingredients and you will doubtless find all you will need in your local Asian supermarket or online.

Roti Canai is one of my favourite breads. It's light and flaky and the ideal tool to mop up saucy curries. The professional makers of these melting breads are artists. They stretch and twirl the thin dough and fold as it's cooking on the griddle. The authors offer a more practical method but if you have a chance to watch the pros you might feel tempted to indulge in a little airborne culinary theatre.

Seafood is found in abundance all year round in the waters surrounding Malaysia. Butter Prawns is a contemporary dish which draws on all the culinary influences of the region. The result is a rich and spicy concoction that will have the diner licking both fingers and lips. A simple and quick dish to prepare, ideal as a starter or served as nibbles with drinks.

No "authentic" Malaysian cookbook would be complete without a version of the perennial favourite, Beef Rendang. Lemongrass is the herb that gives this spicy dish its distinct aromatic charm. It's a slow-cooked and meltingly tender beef creation that improves by being kept for a day or so. A marvellous make-ahead meal for the family or for entertaining.

Authentic Recipes from Malaysia has inspiring recipes that will delight anyone who has enjoyed flavourful and aromatic meals in Malaysian restaurants, or those who have travelled to that delightful region and want to replicate memorable dishes.

Authentic Recipes from Malaysia
Author: Wendy Hutton
Published by Periplus
ISBN-10: 0794602967
ISBN-13: 978-0794602963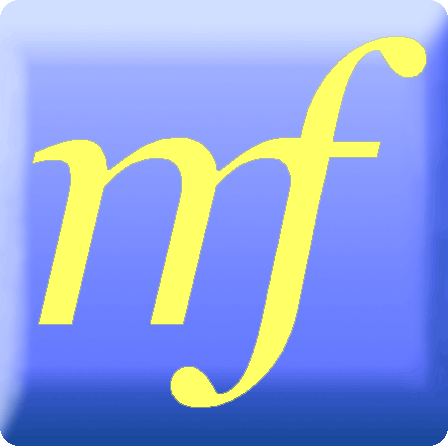 Easy Chinese Recipes
To any home cook that title might sound attractive – Easy Chinese Recipes – but to a reviewer who is a passionate cook that very same title can cause worries. Is this going to be a book with its focus on convenience foods? Could it be sub-titled "Make Friends with your Microwave"? The reality is far from that.


Bee Yinn Low is the guiding light behind one of the internet's most successful Asian food blogs. She was born in Malaysia but her Chinese heritage finds her well placed to educate the rest of us. She takes advantage of products that all Chinese cooks enjoy these days. Nothing wrong with a bottle of good quality sauce when added to delicately balanced spices and fresh ingredients. You'll be cooking in the same way as they do all over Asia.

Bee loved cooking but she didn't have unlimited time to spend in the kitchen so she sought out the best recipes to adapt to a modern Western life. Her recipes taste authentic but you don't need a diploma from the culinary institute in Shanghai to accomplish them, and all the ingredients will likely be in your local supermarket, Asian emporium or the internet.

I love the dishes of Sichuan. They have a reputation for being pungent and laden with red chilli. Bee offers Sichuan Spicy Chicken – La Zi Ji – which is adapted from an original Chinese restaurant recipe from Chongqing, the capital of Sichuan. It uses 20 dried chillies and that is the toned-down version. Try the recipe with this many and then increase or decrease the spice to suit. Chilli is addictive so don't be surprised if your tolerance mounts over time.

Chicken with Garlic Sauce has much less chilli but there is real punch from the garlic: 3 or 4 cloves, but don't be shy with that main flavouring ingredient. This is a colourful dish that will fill your home with the most enticing aromas while it's cooking. An economic meal but striking enough to impress dinner guests.

Fresh Mango Pudding is a popular Chinese dessert these days. It is simple to prepare and has sweetness from the fruit pulp and richness from the evaporated milk. Bee suggests a tablespoon of evaporated milk as a garnish on top of these set pots, but one could also use some slices of mango or a handful of dark berries. A delightful make-ahead dessert.

Easy Chinese Recipes is full of delicious dishes that won't take hours to produce. There is something for every palate from the searingly spicy to the mellow and aromatic. A book for those with good taste and little time.

Asian cookbook review: Easy Chinese Recipes
Author: Bee Yinn Low
Published by Tuttle Publishing
Price: £24.00
ISBN-10: 0804841470
ISBN-13: 978-080484147-4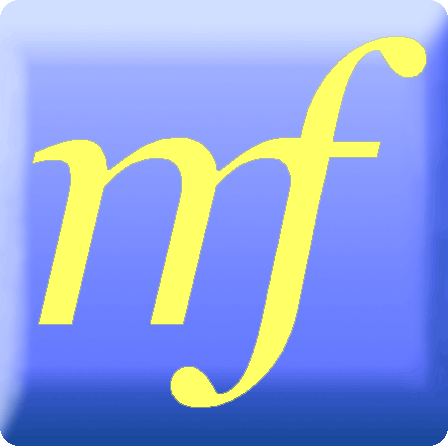 Modern Thai Food
This is a large-format volume with some of the most stunning food photography I have ever seen. Jeremy Simons takes advantage of full pages to present the most exquisite close-ups. A simple Ginger Martini is beautiful in its organic whiteness, and the Egg Net Rolls with Pork and Shrimp bursts with colour and linen-like texture.


But you'll want to buy Modern Thai Food for its recipes and these don't disappoint either. The author Martin Boetz runs Longrain Restaurant and Bar in Sydney, and this book reflects his interpretation of contemporary Thai food garnished with some Australian inspiration. You'll have no problem finding the ingredients in the UK; most of them will already be familiar to you and those more obscure ones will be on the shelves of your local Asian emporium.

Martin starts with a chapter on basic condiments and pastes that you will need for the recipes that follow, and I will be making Pickled Ginger first. It's a garnish for salads but I would add this to steamed rice as well. Another garnish is the simple Roasted Chilli, Sugar and Salt. Use this to sprinkle over fried calamari or over nuts for a moreish snack.

All the dishes here are tempting and some of them are classics or Martin's interpretations thereof, and a couple of the grilled meat dishes are liable to join my list of regular dinners. Grilled Beef Curry with Peanuts: 200g of rump steak will feed 4 people, with a side dish of rice. The same weight of pork will give you the main ingredient for the fresh and sweet Grilled Pork Pineapple Curry. One can pick up a pineapple for less than a pound for most of the year in Asian supermarkets, and this recipe only uses a quarter of it. Non-pork eaters can replace the meat with some seafood.

Martin offers a couple of exotic ice creams to finish your Thai meal, or any meal. Palm Sugar Ice Cream needs no garnishing and has few ingredients. Palm sugar is dark and rich and is well worth seeking out for this delicious recipe. If you fancy something a little less caramelly then try the Passionfruit Ice Cream. Its base is the same custard as the Palm Sugar Ice Cream but it replaces the palm sugar with some passionfruit pulp.

But back to that aforementioned Ginger Martini. Yes, the photograph is striking but so is the drink. Clean and light with a vibrant hit from the spice. This is my pick of the book and will doubtless be this yuletide's beverage of choice. A winning cocktail from a worthy book.

Asian cookbook review: Modern Thai Food
Author: Martin Boetz
Published by: Tuttle Publishing
Price: £17.99
ISBN 978-0-8048-4229-7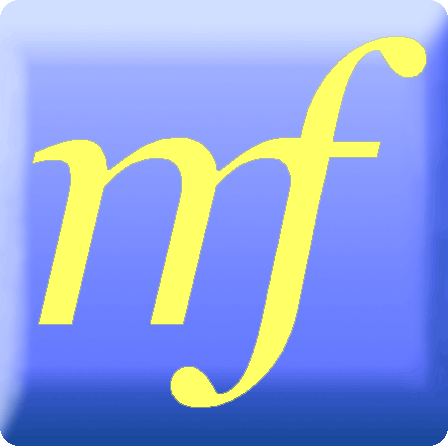 Hashi – A Japanese cookery course
I have reviewed many a cookbook and a good number of these have been Japanese, but it's the first time I have looked up from my half-finished draft to see the author of the object of my labours gracing my TV screen. Reiko Hashimoto is on New British Kitchen and demonstrating sushi. I know that Absolute Press is an amazing publisher but I must add that their timing is impeccable.

Reiko was born in Kyoto to a traditional Japanese family with a
mum who has transmitted her own passion for Japanese cooking and food. Reiko moved to the UK to study but instead of going into a dry and boring profession she became an air hostess. She was based in Hong Kong so had all the culinary exposure that metropolis has to offer. Travelling also gave Reiko the opportunity to broaden her gastronomic horizons and she eventually decided on a career in teaching Japanese cooking.

Reiko moved to London and launched a company called 'HASHI' offering Japanese cooking courses and catering Japanese food for dinner parties and events. Reiko has now been teaching for over a decade; she offers classes to raw beginners but also to those who have a little more experience.

Although I mentioned that Reiko demonstrated sushi on the "John Torode Show", she also presented cooked dishes. Sushi and sashimi are common in the UK these days and many people assume that's all the Japanese eat. In truth there is a large and tempting array of dishes that are healthy and delicious, and the ingredients are available in supermarkets or online.

Hashi – A Japanese cookery course is a big, bold and brilliant book with a chunky square format. Black-edged pages and heavy title type make this a striking volume. Plenty of photography to give a bit of inspiration to the novice home cook, and the majority of the recipes are surprisingly short.

The recipes here are broad-based and do constitute a cookery course. Those unfamiliar with Japanese dishes can hone their skills on the simple dishes before progressing to those which are a little more demanding, although there is nothing here that would terrify the Western home cook.

My favourite recipe is that for Donburi. This is a bowl of hot rice with a topping – a real dinner dish. The author offers several versions of this popular meal but my pick-of-the-bunch is Oyako-Donburi. It's chicken cooked in dashi, mirin, sugar and saké and then beaten egg is added. Mild and comforting and a hot meal that even the kids will request. That's gotta be a reason to buy this book.

Hashi – A Japanese cookery course is one of the most accessible Japanese cookbooks around. Reiko lives in London so she is aware of available ingredients and the tastes of the local population. Her experience as a teacher allows her to engage with the reader and encourage them to have a go. A lovely gift for any Japanese food aficionado.

Asian cookbook review: Hashi – A Japanese cookery course
Author: Reiko Hashimoto
Published by: Absolute Press
Price: £20.00
ISBN 9781906650575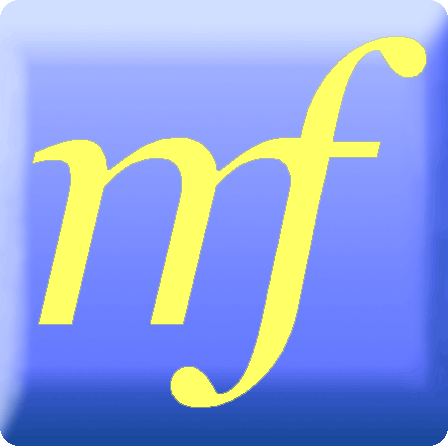 Indonesian Cooking – Satays, Sambals and more
It's a surprise to me that Indonesian cuisine is not more popular, especially in Europe's cosmopolitan cities. It has so much to recommend it. The spices are familiar and there is nothing shocking or intimidating. If you love Thai food you will enjoy Indonesian food. If Indian dishes are what you crave then Indonesian curries could be your new comfort dishes.


To say that Indonesian food is a cross between this and that would undervalue the sophistication and unique complexity of its culinary traditions. We use those examples of Thai and Indian only to indicate a spice palate but Indonesian food is its own entity with remarkable dishes offering specific flavour characteristics.

Indonesia is on the ancient spice route, and has therefore had culinary influences from not only India and Thailand but also the Middle East and China. The Spanish and Portuguese traders added New World foods and the Dutch colonisers threw in a few ideas.

Yes, sure, OK, but can I get the ingredients if I live in a field in middle England? The spices are those with which you are already familiar. There might be just a few for which you might need the services of a specialist Asian store, but the internet will also provide all your Indonesian needs.

There are a couple of dishes that you will likely have already come across: Nasi Lemak – traditional coconut rice platter, Nasi Goreng – classic fried rice. This is real accessible family cooking that is aromatic rather than overly spicy. A flavourful meal that even the kids will enjoy.

Babi Manis – caramelized pork – is a recipe with few ingredients and it's a simple process to produce a rich and glossy dish with a hint of spice, which can be adjusted to your taste. 600g of pork loin will be enough to feed 4 people, along with some steamed rice.

My pick-of-the-book is the recipe for Sambal Cumi – Spicy Sautéed Calamari. This is a tangy preparation using tamarind as a sharp flavouring and sambal oelek for heating spice. It's a simple recipe but the results are sophisticated enough for a dinner party.

Indonesian Cooking – Satays, Sambals and more is a colourful introduction to an overlooked cuisine. These dishes are simple to make, and they are delicious and different.

Asian cookbook review: Indonesian Cooking – Satays, Sambals and more
Author: Dina Yuen
Published by: Tuttle Publishing
Price: $16.95
ISBN-10: 0804841454
ISBN-13: 978-0804841450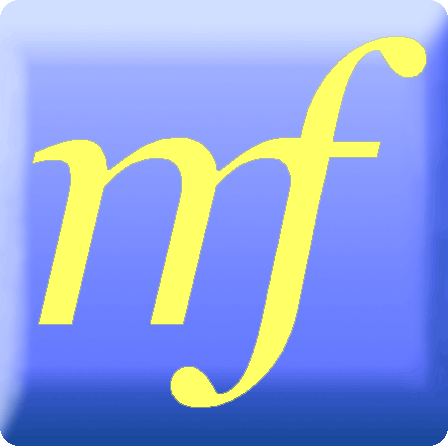 Serene Gardens
What vision do we have when we think of Japan? Well, in truth there will likely be a few images. If we are into
anime there will be cartoon characters. The food lovers will doubtless conjure a plate of sushi, and many others will say that a graceful geisha will be on their list. Show all of those folks a picture of a typical Japanese garden and they will all recognise it as being an iconic emblem of the culture of that country.

In fact there is more than one style of traditional garden and they are all striking and mostly low maintenance once constructed. There are the calming and minimalist Zen gardens with carefully-placed rocks adrift in a sea of precisely-raked gravel or sand. The Tea Garden can be small but full not only of plants but also structures, and perhaps the sound of water to set the scene for that important cup of tea. There is an index of plants that you will be able to find in your local garden centre, and a list of addresses for the delivery of those huge boulders as well as bamboo fences.

We are often, in Europe, limited by space and climate so perhaps the most practical garden is the Courtyard Garden. If you are lucky enough to have a larger garden then you can build this courtyard into one corner with views, perhaps, from the sitting room. Create an intimate space with some plants, rocks and moss which will grow happily in a small shady area. Don't think for a moment that this is necessarily an easy option. You won't need to mow it every Sunday morning but it will need to be watered frequently.

A small Zen rock garden might be a weekend project but those other gardens will evolve and mature with time. Serene Gardens – creating Japanese design and detail in the Western garden, is a manual of practical advice and ideas to enable you to turn your dream into reality.

Asian book review: Serene Gardens
Author: Yoko Kawaguchi
Published by: New Holland
Price: £12.99
ISBN 978-1-84537-916-2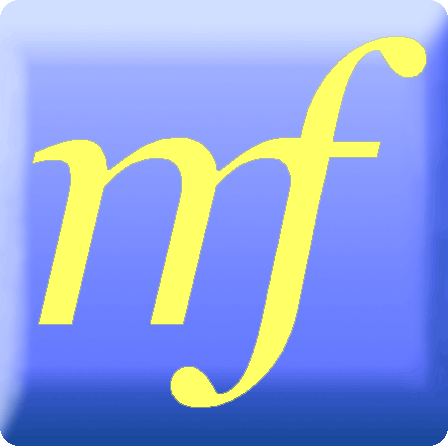 Tuscany
Tuscany is a region in the north-west of Italy. It has an area of about 23,000 square kilometres and a population of about 3.75 million well-fed Tuscans. The regional capital, and the main tourist draw, is Florence with its numerous museums and art galleries, such as the Uffizi, and it is also a major city for Italian fashion, considered one of the top fifty clothes capitals of the world. But Tuscany is just as much known for food as frocks.


Tuscany is the region we will likely think of with regard to Italian food and wine. OK, the south also has much to recommend it but Tuscany has the richest tapestry of ingredients on a field of stunning landscape and architecture. Its lands produce celebrated wines, such as Chianti Classico, the Brunello di Montalcino, and Rosso di Montepulciano, which is one of my favourites and much underrated.

Tuscany is strewn with vineyards but there are also olive groves which are important to the local rural economy, along with cheese and meat production. Its simple cuisine has charmed the rest of us for generations and now we take advantage of holiday homes and cookery schools to immerse ourselves still further in the delicious dishes of Tuscany.

This book is part recipe book and part inviting travelogue. 50 recipes offer an overview of classic yet often rustic fare. You'll have no problem finding the ingredients and you won't need to have attended one of those aforementioned cookery schools to achieve success. Nothing too costly so this will be the book into which you can dip for more interesting family meals without the need to consult a bank manager.

Each area of Tuscany is considered and some representative recipes are listed, along with striking photography of food and the landscape. Hearty savoury dishes and sweet tarts to enjoy with that local wine.

If I was driven to select just one area on which to focus then it would probably be Luca in northern Tuscany. Arista al Finicchio – pork loin with fennel – is a dish that would work for a large family Sunday lunch: it does feed six. This pork is smart enough to be on your dinner party menu, with some roast veggies on the side.

Crostata di Ricotta Garfagnina – Garfagnina ricotta tart – would be the perfect end to that porcine feast. I always warm to a recipe that allows the cook to use ready-made pastry with no guilt. This is a rich cheese tart flavoured with a little Marsala and raisins for sweetness. A simple recipe for a dessert or an afternoon treat.

Tuscany is a book that will be appreciated by those who love Italian food but who are looking for something a little different from pizza. You don't have to be an expert cook to be able to replicate these recipes, but an enthusiastic cookbook collector will find much that is new. Tuscany will also be sought by those who love the region and want a souvenir of holidays already enjoyed and inspiration for those yet to come.

Cookbook review: Tuscany
Published by: Phaidon
Price: £24.95
ISBN-10: 071486078-6
ISBN-13: 978-071486078-7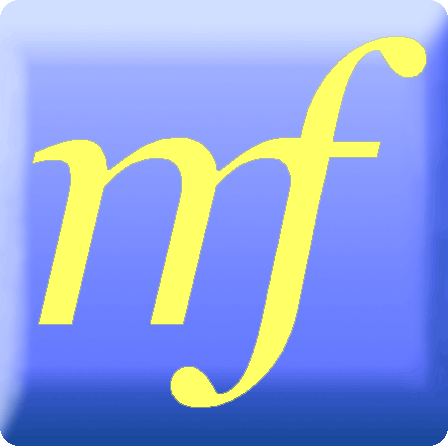 The Heart of the Home
The author, Julie Goodwin, was Australia's first MasterChef winner. Now I guess that will probably mean more to you than me as I don't watch that programme – not even the UK version. Yes, I do appreciate the talent of the competing wannabe chefs, but it's the presenters I have a problem with.


Julie has penned a family cookbook. There are plenty of those out there and many of them seem to miss the mark by presenting dishes that are just, well, too cheffy. Unless your Granny was a chef your family recipes will be reasonably simple affairs that evoke memories rather than an urge to go and buy a Sous Vide – that's a water bath to us mortals. Julie avoids all those posing pretentions and offers us food that we could honestly make for the family.

The Heart of the Home has dishes for those with real lives. Plenty for 'im (or 'er) and the kids, but lots for when the in-laws are around, and others for when people you like drop by. A raft of comforting puds as well as smart desserts. There are traditional roasts and pies along with some oriental nibbles. Julie's recipes reflect the way we eat today and more importantly the way we cook today.

'Tis the season to be making sausage rolls and Julie offers a filling that's a bit more flavoursome than my habitual sausagemeat. A few extra spices make a big difference but the method for forming those bites is just the same as it's always been. An alternative to the sausage rolls might be Thai-style Fish Cakes which will give the non-meat eater something to munch for a change; or Greek Spinach Pastries for those who are not keen on fish.

Oven-fried Chicken is practical and economic. I do confess to enjoying spicy fried chicken. Hot, comforting and moreish but I know it's unhealthy and laden with guilt; Julie's version is baked rather than fried, and could become your new regular Saturday night TV dinner. The results are superb with crispy coating and moist chicken.

White Christmas sounds an unlikely title for an Australian recipe but here it is. It's neither a frozen dessert nor a dish of reindeer meat in a cream sauce. This White Christmas is a bejewelled candy of white chocolate, puffed rice, coconut and dried fruits along with marshmallows. This makes a change from the regular dark chocolate truffles and the kids can help with the mixing. This would make a lovely gift for anyone with a sweet tooth.

The Heart of the Home is a charming book with dishes you really can imagine yourself cooking. There are blank pages at the back for you to add your own latest favourite and a pocket for storing those recipes snipped from the Sunday papers. A book to keep in the kitchen and to use.

Cookbook review: The Heart of the Home
Author: Julie Goodwin
Published by: Random House Australia
Price: £24.99
ISBN 978-1-74275-009-5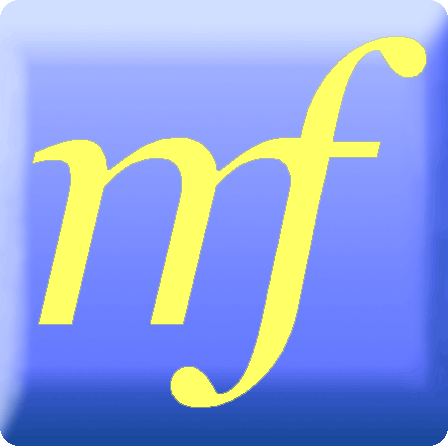 The Art of French Baking
Ginette Mathiot was one of the most celebrated French food writers and she was so respected that she was awarded Officier de la Légion d'Honneur by the French government. She was into her 90s when she died after a long and celebrated career. She wrote over 30 books including the famous Je Sais Cuisiner – I Know How To Cook – which sold over 6 million copies.


The Art of French Baking is a classic in every sense of the word. It has over 350 recipes for things that truly have been made in French homes. It's an urban myth that every French woman is born an expert cook or baker. It's a lie to suggest that French women have only ever been interested in those long and arduous recipes that are the stuff of legend. The truth is that French housewives have always been practical. They are just as happy as we mortals to prepare meals for the family that require little of their presence in the kitchen.

This book is full of baked goods that are familiar. You will have already enjoyed many of them with a cup of coffee in France or a cuppa tea at home. They are not those bright and over-decorated shiny gems that one finds in those breathtakingly expensive boutique cake shops in Paris: all mirror-finish chocolate, Barbie-pink roses and green icing bright enough to read a book by. No, these recipes are for sweet pastries that are family-friendly, and many of them have few ingredients and take little time.

There are all the usual suspects here: Tart Tatin, Lemon Tarts and Brioches, but there are lots more that are just as traditional and not difficult to make. Neapolitans are made from ground nuts, egg whites and sugar, and these could be a project for you and the kids – no 'real' cooking.

Clafoutis is a favourite for cool weather and can be made with a variety of fruits; this version uses black cherries but it's just as good with plums. It's a sweet dessert that's similar to a Yorkshire Pudding and can be served hot or at room temperature. Gateau de Pain aux Fraises is a French bread pudding. This isn't a bread and butter pudding so popular these days, this is more like a Manchester Pudding or a Queen of Puddings. Economic but smart.

My pick of the book is the recipe for Pithiviers. This is one of my favourite cakes. In reality it's a combination of puff pastry (yes, you can use shop-bought) and an almond sponge. Granted it doesn't sound a stunner but it is delicious, and with its traditional pastry decoration you will give the impression that you have been to patisserie school in Paris.

The Art of French Baking is a book penned by a lady who was popular in her home country where people know a lot more about French food than I do. It's a good solid book for those who want to develop their own baking skills. Nothing too taxing, but this book will teach and inspire in equal measure.

Cookbook review: The Art of French Baking
Author: Ginette Mathiot
Published by: Phaidon
Price: £24.95
ISBN-10: 0714862401
ISBN-13: 978-0714862408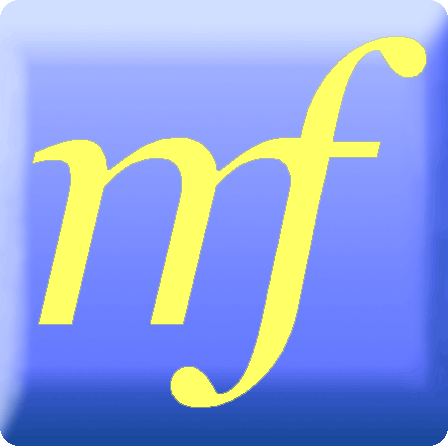 200 Soups
Well, it's the season for it. Heathrow has been fog-bound and we have moved the garden pot-plants nearer the house. The central heating is now on full-time and the hot-water bottles have been brought out of mothballs. It's nearly winter.

That came around quick! We are musing on hearty meals and hot
comfort foods; saving a few bob seems like a good idea. We don't want to spend ages in the kitchen even if it is the warmest spot in the house, so home-made soup will be high on the list of craved lunches or suppers.

200 Soups is an American book and so offers a few things that we might not have seen between the covers of cookbooks hailing from these shores. Chowder of various hues has long been popular in the US. There are several versions and each has its followers who would not dream of being seen with a bowl of the competition. The two clam chowders are the ones that seem to excite the most partisan of passions. Manhattan Clam Chowder will be the one familiar to those of us who have visited that classy peninsula. This is a tomato-based recipe, in contrast to the New England Clam Chowder which is rich and creamy and my personal favourite. This book suggests cans of clams, a common ingredient in the US, but please use fresh clams in the UK.

I have noticed that the book takes advantage of a few more convenience foods than many UK cookbooks. I don't mention that as a criticism, and it will indeed be a departure welcomed by those strapped for time ...and by me. Nothing wrong with a stock cube as long as it's a good quality one. There are lots of potato soups here and those vegetables, although economic, will need a good can/cube/plastic bottle of flavourful stock to assist their natural starchy blandness.

My favourite recipe is that for Curry Soup. This has vibrant flavours of Indian spices. Use a pressure cooker for the lentils and that will cut down on cooking time. This is a great make-ahead soup and this recipe serves 6, so enough to last for a couple of meals for a small family. Delicious with just some crusty bread.

200 Soups is hard-cover and ring-bound for practical flat-on-the-counter reading, and it offers some American classics to enjoy till the weather takes a turn for the better.

Cookbook review: 200 Soups
Author: Madge Baird
Published by: Gibbs Smith
Price: $12.99
ISBN 978-1-4236-2331-1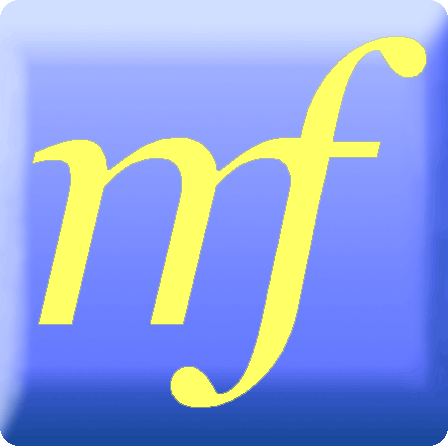 The Constance Spry Cookery Book
Grub Street has carved out a great reputation as a cookbook publisher. There are a few of them out there but I am always excited when a Grub Street book arrives – it's gonna be a classic. People term anything that they like "a classic" but Grub Street publish "the" classics and The Constance Spry Cookery Book is right up there with the best.

What makes a classic cookbook? Well, it must surely be longevity.
This book has been around since the 1950s. OK, so there were not so many cookbooks on the shelves in those days but there have been thousands since and most of them sink without a trace after a year or two. That companion book to the celebrity chef TV series will be collecting dust as it dawns upon you that the programme was a delightful travelogue but the recipes are a poor bunch and might not even have been penned by the celeb (shock, horror!).

Yes, there is plenty of competition out there so a book that has endured for half a century must surely have a lot to recommend it. The Constance Spry Cookery Book certainly does. It's a weighty tome written by, unsurprisingly, Constance Spry but also Rosemary Hume who was her partner in a cookery school. They filled their masterwork with well-written recipes reflecting the food of the era, but good food never goes out of fashion. Food should not be a trend, a passing fad. If it was good then, it will be good now.

This is a page-turner for any lover of British food. There are recipes here for delicious traditional fare that, thank goodness, contemporary chefs are now acknowledging. OK, there are French recipes (any self-respecting middle-class housewife of the mid-20th century would want a battery of those) but they are the ones that are still prized in the 21st century. However, it's the old-fashioned English ones that I find so charming: Suet Roly Poly; Beef Wellington; Baked Stuffed Hearts.

It's not just the recipes that will be absorbing. The prose surrounding the food is almost poetic and more like Elisabeth David than Jamie Oliver. On bread:"I wish I could conjure up the smell that greeted us on baking days as we came in from a frosty walk, or which hung on the summer air round the open kitchen window." Makes you want to buy a cottage, let alone bake some bread.

It's no surprise that this book has been at the top of many a wedding list. It's a culinary instruction manual and a family heirloom in the making. The recipes are mostly short and unfussy and don't assume you have ever graced the inside of a kitchen. A collector's cookbook but it's one to use and cherish.

Cookbook review: The Constance Spry Cookery Book
Authors: Constance Spry and Rosemary Hume
Published by: Grub Street
Price £30.00
ISBN 978-1-908117-17-5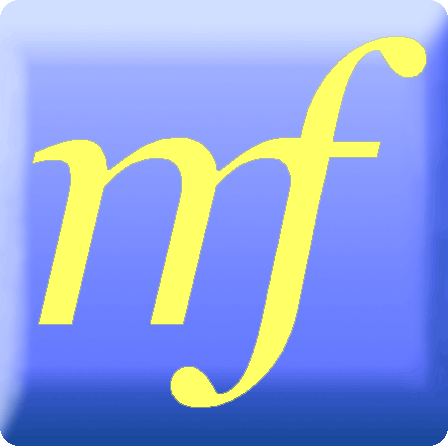 The Golden Book of Desserts
As a kid I would sit next to the radiogram (yes, there were such things and yes, I am that old), listen to Two-Way Family Favourites and leaf through my Mum's big old cookbook. It had thousands of pictures but all of them in black and white. Every Sunday was the same and I never tired of dreaming of making and eating those dishes when I was a "big girl".


The Golden Book of Desserts is far from that monochrome cookbook that so captured my imagination half a century ago, but it does hold the same magic and it's a lot more colourful. It's a book that has taken me a while to review. I linger over some volumes longer than others and this has been a page-turner of memories, and of promises to make in the near future.

In the good old days almost every meal would end with dessert but we now tend to keep them for weekends, entertaining and celebrations. There are sweets here for every occasion and season, and from the rustic to the more elaborate, and just about every recipe has a full-page colour picture to inspire you ...and hopefully your kids.

Each section starts with some step-by-step illustrations to introduce you to a particular cake, pastry or batter. For instance, there are several strudels and you'll be able to make them all with ease after you have mastered the thin and elastic dough. This is a cookbook not just for the accomplished home chef but for the novice who will learn from the illustrated methods.

I have a few favourites from The Golden Book of Desserts. Prune, Armagnac and Mascarpone Tart is a classic but simple dessert. Strange that we Brits joke about the "healthful" qualities of prunes but put those same dried fruits in a French confection and we all insist that it's the best thing since sliced bread (or baguette) ...or the sweet equivalent. This tart is so delicious that it's hard to believe it's actually doing you good.

There are frozen delights to try as well. This isn't really cooking – just a bit of mixing and use of the freezer to produce some amazing made-ahead treats for the family or dinner guests. The Turkish Delight Ice Cream is exotic and bejewelled with delicate pink. Sophisticated.

The Golden Book of Desserts is a gift-quality volume with over 250 recipes for practical desserts to suit every taste. These are written for the domestic kitchen and many would be recognised by previous generations – everything from comforting puds to contemporary sorbets.

Cookbook review: The Golden Book of Desserts
Author: Carla Bardi, Rachel Lane
Published by: Apple Press
Price: £20.00
ISBN 978-84543-428-1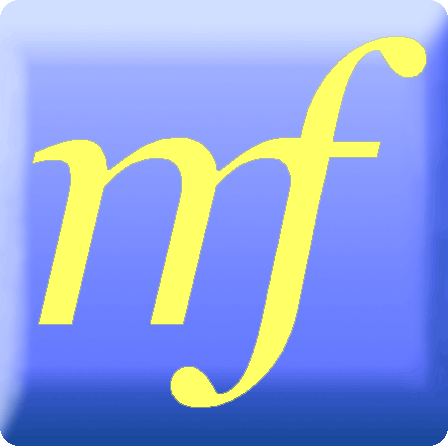 The Family Meal
Sounds like another cookbook describing methods of encouraging your kids to eat sprouts. Well, no, not this time. The Family Meal has its focus on a different style of family. Not Mum, Dad, 2.4 kids, a dog called Barry, and Grandma on Sunday. The author, Ferran Adria (where have I heard that name before?) considers the meal made by his staff for his staff to be the 'Family Meal'.


It's a tradition in restaurants that the cooks, chefs and kitchen orderlies eat together before service. In Indian restaurants it's often called the 'staff curry' and will probably be home-style dishes that the management enjoy but don't want to try on the Westerners (why not?). Other European restaurants could find their workers tucking into just the same as the paying diners; but there is one celebrated UK chef (no name given by this writer) who only ever gave his hard-working crew pasta with tomato sauce. No way to encourage loyalty, methinks.

Ferran Adria: oh, yes, I remember – wasn't he the mastermind of El Bulli? Therefore this book is bound to be full of rare and exotic ingredients not normally found in our humble supermarkets? In fact it's a surprising book in several regards. The format is unique with each section being a full menu with a timeline for easier planning. The recipes are simple and have step-by-step pictures to aid the anxious. I wasn't expecting this level of user friendliness from such a renowned chef. He assumes you know nothing and so gently leads you through the process to a successful and delicious result. Would that all chefs considered their audience in such a thoughtful manner.

The fare here ranges from the robust and rustic to the striking and seductive, but it's all accessible to the home cook who is unlikely to have an army of helpers and a gizmo called a marinader/poacher/steamer/fryer thingy or even a potato-peeling machine. Your kitchen will likely already be equipped with all you will need.

I am impressed with how well Ferran fed his team. A typical meal might consist of such offerings as Bread and Garlic Soup followed by Mexican-style slow-cooked Pork, and Figs with Cream and Kirsch to finish. Surely an inspired yet simple meal every day would have educated the palates of those kitchen diners, introducing them to new tastes and combinations of ingredients; and isn't that what we want to do in our own homes?

My Pick of the Book is the menu of Chickpeas with Spinach and Egg, Glazed Teriyaki Pork Belly, Sweet Potato with Honey and Cream. A well-balanced and innovative meal made with the most economic of ingredients. That seems to reflect the general ethos of this practical cookbook.

I hadn't expected to like this book. In truth I had assumed it would be an over-cheffy tome that would look good on the shelf and be a coffee-table talking point, but this is honestly a book to use, and the recipes within might well become your family favourites. One can ask nothing more of a proper cookbook.

Cookbook review: The Family Meal
Author: Ferran Adria
Published by: Phaidon
Price: £19.95
ISBN 978-0-7148-6239-2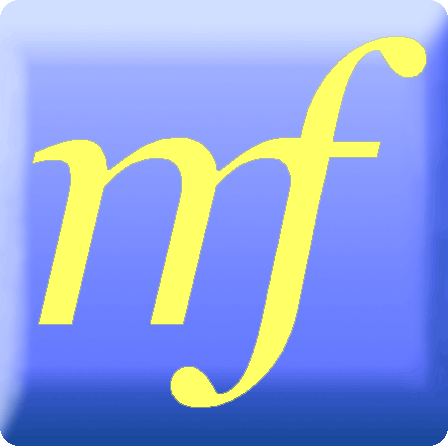 The Golden Book of Cooking
Cookbooks seem to fall into one of two categories. There are those that are stunningly beautiful, and those that are full of recipes that you will want to make on a regular basis. It's rare that one will find a cookbook that straddles both genres, but The Golden Book of Cooking does that with style.


It's that time of year. You'll likely be searching for that perfect gift for your nearest and perhaps dearest home cook. He/she has a shelf full of celebrity-penned (oh, really!) cookbooks and they are indeed dipped into from time to time; but how's about a gift-quality book that offers a truly great recipe on each page? So many cookbooks suffer from the "album" syndrome: you buy it but there is only one good track. The Golden Book of Cooking is so broad-based that it's bound to spend more time in the kitchen than on those shelves.

This is another in that attractive "Golden" series from Apple Press. They have found the knack of presenting books stuffed with delicious and flavourful dishes made from simple recipes. The secret to its popularity is the full-page picture for every recipe. That gives a bit of support to the less confident and a bit of inspiration for tonight's dinner.

The recipes here are an eclectic bunch of traditional dishes from across the globe. Lots that will be familiar, and many new takes on old favourites. Some interesting suggestions from Australia including Downunder Meat Pies, the first recipe for such that I have come across; and the ever-popular Lamingtons – chocolate and coconut-coated sponge cakes.

Each chapter is divided by food type – Rice, Vegetables, Poultry, etc. The recipes appeal to all tastes, with spicy dishes from India and Thailand, aromatic Tagines from Morocco as well as a full complement of European and North American classics. The Golden Book of Cooking would make a very worthy one-stop cookbook for someone who is short of space and wants a single volume to cover the basics of everything and to be able to make dishes that people have actually heard of.

Massaman Curry is a favourite of mine but it's shocking how many recipes start with "Take a jar of Massaman curry paste." Well, for a start I have never found such a product (OK, so I have never seriously looked), and secondly, it's far better to make one's own fresh and flavourful pastes. The Golden Book of Cooking offers a real from-scratch recipe that is a delight. It's a substantial meal as a one-pot dish or serve rice on the side to make that pricey meat stretch a bit further.

My pick-of-the-book is Cabbage Kimchi. This is a celebrated dish in Korea where many families still make enough of these pickled vegetables to last through the winter. It was traditionally stored in huge jars buried in the frozen soil. It's surprisingly easy to make although it takes almost two weeks of waiting before it's sufficiently fermented to achieve its tangy perfection.

The Golden Book of Cooking will be on many a Christmas list and with good reason. Over 250 recipes to tempt every palate. Definitely a must for any enthusiastic cook.

Cookbook review: The Golden Book of Cooking
Authors: Carla Bardi and Rachel Lane
Published by: Apple Press
Price: £20.00
ISBN 978-1-84543 4182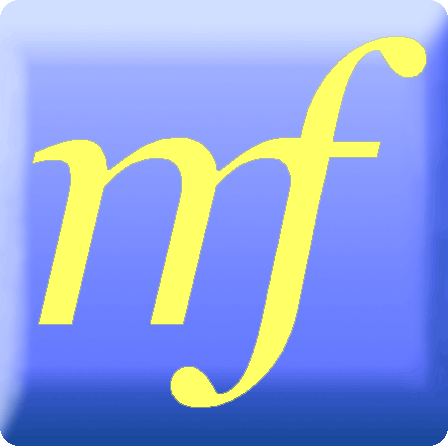 Little Old Lady Recipes –
comfort food and kitchen table wisdom
Into every cookbook reviewer's life comes a publisher who says "I saw this and thought of you." And so it was
that I was the recipient of Little Old Lady Recipes. It's a charming book written by the aforementioned sassy gals, and is evidently considered a book to be enjoyed by this Little Old Lady.

It's a small-format book with a portrait on the cover. Think of Uncle Ben on the rice packet and you have the idea. OK, so it's a lady here and she is white but it gives the same message: a contented soul who has spent a lifetime cooking up a storm and is happy to spread the joy.

If you have ever been to the Mid-West states of the USA then you will be able to hear the voices of these ladies. There is plenty of traditional and comforting food here, but also great good humour and no-nonsense philosophy. You know what these ladies say is right and if you disagree you will be wise to keep it to yourself.

The recipes are peppered with witty asides that add rich colour to this cookbook. "When your budget is tighter than a bad facelift...", and "Butter comes from cows. Tell me where the heck margarine comes from, and then maybe I'll eat it." But the dishes offered here are typical of old-fashioned goods that would have been enjoyed down on the farm in Iowa, Illinois or Nebraska. I have friends from that neck of the woods and I recognise the personal warmth as well as the hearty food.

A recipe that might not have been found down on the farm is that for Tropical Breeze Fruit Leather. Perhaps they made apple fruit leather in a low oven overnight but the fruit for this exotic version comes from a bit further away. Mango, banana and coconut combine to make a healthy, natural snack that the kids will love. A way of getting them to eat some fruit, but don't tell them it's good for them!

The recipe for Turnovers is perhaps my favourite from this little gem. It's a good one for using up leftovers. Some seasoned minced meat encased in pastry and baked make handy little pasties. Eat them hot; they are also good at room temperature but in that case add extra spice.

Little Old Lady Recipes – comfort food and kitchen table wisdom is a great stocking-filler for anybody interested in the place of food in society. It's fascinating to hear people comment on their lives and to see how food fits into their world.

Cookbook review: Little Old Lady Recipes – comfort food and kitchen table wisdom
Author: Meg Favreau
Published by: Quirk
Price: $14.95
ISBN 978-1-59474-518-8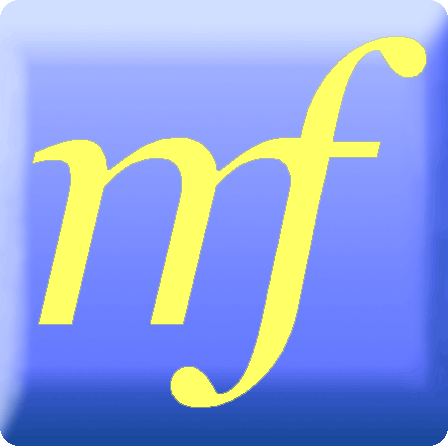 Rustic Italian –
simple, authentic recipes for everyday cooking
This is a chunky well-proportioned volume which does indeed focus on rustic Italian food, although good Italian food is mostly rustic anyway. All those classic dishes we crave are the kinds of things that have been
commonplace in regular homes along the length of the boot of Italy for generations. If you want a smart and contemporary meal then present small portions of these same dishes on a square plate and buy a metre-long pepper mill to irritate your guests.

Yes, rustic dishes, but they have been given a bit of polish by the addition of wine pairing suggestions. Don't just offer a bottle of cheap Chianti but rather choose a wine that will actually enhance the food. OK, so you might not be tempted to make a lampshade out of the suggested bottle, but surely it's more important to impress with your culinary skills rather than your aptitude for handicrafts.

Domenica Marchetti is an American of Italian descent so the selection of recipes might be somewhat different from that you would likely find in a UK-biased cookbook; but that does give this book greater appeal. You'll discover new ideas and inspiration just by looking at the index – accessible ingredients that take advantage of the changing seasons.

Antipasti are small starters or can be enjoyed as nibbles with drinks. Crostini con Piselli e Menta – toast with sweet pea puree and mint – is simple to prepare and you can use frozen peas as the base. Eat these as soon as they are ready to prevent the bread from going soggy. The Italian speck gives a savoury counterpoint to the bright green peas.

Panzanella – Tuscan bread salad with capers – is a classic. It's an ideal summer one-plate dish and uses that not-quite-so-fresh bread, although it's honestly worth buying or making some country bread especially for this salad. No need to be a slave to the recipe: add your own array of vegetables and a few interesting leaves and make this dish your own. A great light lunch with a glass of a crisp white wine.

Meatloaf is an international comfort food, it seems. Polpettine alla Fiorentina – Florentine meatloaf with pecorino and wine – is the Italian version of the ever-popular staple. It has what I for one consider the best proportions and combination of meats: equal parts of veal, pork and beef which, when well seasoned, tastes more like sausage than ordinary mince. Serve this with one of my favourite wines, Montepulciano d'Abruzzo.

Rustic Italian – simple, authentic recipes for everyday cooking is practical. We are all noticing that our shopping bills are larger than ever, but we still want to feed our families with the best we can afford, and it's always fun to be able to entertain with meals that are attractive and delicious. There are some recipes here to impress both family and friends without taking out a mortgage.

Cookbook review: Rustic Italian – simple, authentic recipes for everyday cooking
Author: Domenica Marchetti
Published by: Apple Press
Price: £12.99
ISBN 978-1-84543-441-0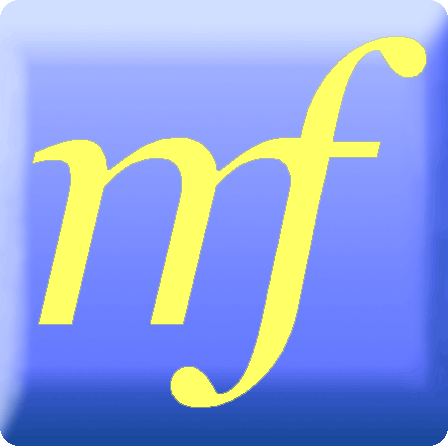 Macarons
Pierre Hermé is the fourth generation of a family of bakers from Alsace in France. He has been working and
learning his trade since he was just 14 years old, when he started as a lowly apprentice. He was in Paris with the celebrated pâtissier, Gaston Lenôtre, who was to become Pierre's greatest professional influence.

In the late 90s, he started his eponymous Paris pâtisserie and then his Tokyo branch, followed in 2000 by tea rooms in Ikspiari, the Tokyo Disney shopping area. There are now seven stores in Tokyo, six in Paris, one in London, and an online shop.

Pierre Hermé was the youngest chef ever to be named France's Pastry Chef of the Year, and is also the only one to have been invested as a Chevalier of Arts and Letters. He was awarded the legendary Chevalier de la Légion d'honneur in 2007.

Yes, Pierre is the emperor of Macarons. They are very chic and rather pricey. They make very smart gifts as their regular shape allows for easy and stylish packaging. These delicate dainties are striking served straight from a beautiful box.

The shape is always the same and the macarons are always sandwiched with a complementary cream, but the colours can vary from a hint of pastel shade to a vibrant and in-your-face hue. These are great cookies to theme for an event or person: your friend's favourite colour, or green with red sprinkles for Christmas.

I would be lying to you if I said that these are the simplest things to bake. There is a technique and it's important to stick to the method and to adhere slavishly to the weights when making the shells, but once you have achieved the characteristic dome and "foot" then the world is your culinary oyster. Step-by-step picture instructions are here so you have all you need to achieve perfection.

This is the first time that Pierre Hermé recipes have been published in an English-language book. He offers all the classics that have made him so celebrated. Most of them are sweet but there are a few savouries and these can be offered as nibbles with a chilled glass of fizz.

My favourite macarons are the Fresh Mint Macarones from the Signature chapter. These have strong colour and fresh flavour. Pierre favours crème fraîche and white chocolate for many of his fillings, which gives good texture and acts as a carrier for other flavouring ingredients.

Practice with Pierre's original recipes but then try adapting them to include your favourite flavours, or change the pairings of shells and fillings to invent something totally different. Don't be intimidated because Macarons are très français – it's only baking after all, so be bold and adventurous and have fun.

Cookbook review: Macarons
Author: Pierre Hermé
Published by: Grub Street
Price: 25.00
ISBN 978-1-908117-23-6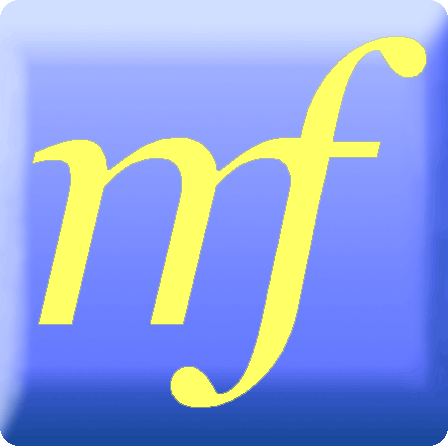 My Japanese Table
The author is Debra Samuels. Doesn't sound very Japanese, does it? Well, perhaps not, but her credentials are impeccable as this lady has spent a decade or so living in Japan and learning to cook in home kitchens. She is ideally placed to pen a book for the European market as she appreciates which recipes translate well and which techniques will be new to the reader.


Debra has a passion for Japanese food and wants to make it accessible to all of us who are becoming more interested in this fascinating cuisine. There are lots more Japanese restaurants around (it's a shame that they are of patchy quality) so we have had the chance to try the food for ourselves.

Unfortunately we are led to believe that Japanese food consists of sushi ...or sashimi for those who want to push the envelope. Surely that can't be all they eat in Japan? No, indeed, my dear inquisitive gastronaut. There are plenty of hot dishes that constitute real meals and will introduce the reader to home cooking from Japan, rather than restaurant standard fare.

Debra does start off with sushi and the like, just to ease her audience into the subject, but there is a tempting rice-based alternative that can be described as the Japanese equivalent of a sandwich. Onigiri are stuffed balls of rice that make ideal picnic snacks or fillings for a Bento box – Japanese packed meals. Debra suggests Spicy Tuna Salad as the stuffing but this would work with any soft full-flavoured meat or fish.

Another Japanese staple is Sweet Soy Beef and Onion Rice Bowl. 500g of beef will provide a substantial meal for 4 people. Just a little marinating time and a bit of wok or frying pan action and you'll have a flavoursome topping for steamed rice. It's a family-friendly meal that will appeal to the kids. The grated apple adds a slight sweetness which is unique and delicious.

Asian desserts are always a problem but there are a few delights here that would work well for any type of Asian meal. Cool and refreshing Matcha Ice Cream has a delicate yet distinct taste and acts as a light palate cleanser after Japanese food or even an Indian meal. So easy to make if one owns an ice-cream maker. Matcha is that traditional vivid green tea of Tea Ceremony fame. It's sold, along with other Japanese specialities, in larger Asian supermarkets.

My Japanese Table is written with the Western housewife in mind. Nothing too taxing here and this book presents recipes that will be welcomed by your family but also by your dinner party guests, who will marvel at your new menus. No need to tell them that you hardly spent any time at all on prep. Go on, be a hero.

Asian cookbook review: My Japanese Table
Author: Debra Samuels
Published by: Tuttle Publishing
Price: £27.50
ISBN 978-4-8053-1118-9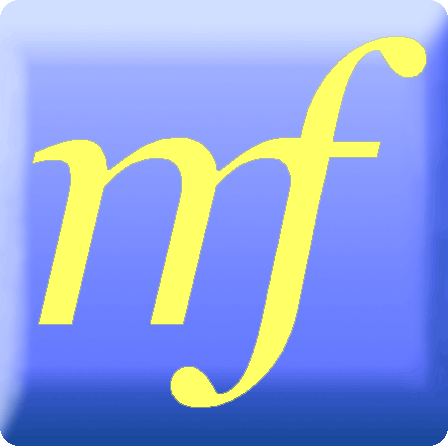 Furoshiki – The art of wrapping with fabric
This is an ancient practice that seems to be very trendy now in Europe. I first came across it when a friend
arrived from Marseille. She is a lady of impeccable taste and owns a shop filled with stylish and interesting goods. I had high hopes of a classy gift and I wasn't quite sure what to make of this square of material. "Nice," I said, with as much enthusiasm as this confused reviewer could muster. "Just what I wanted," I lied, but thankfully help and an explanation was at hand before I contemplated saying "This would make an exemplary family heirloom."

Furoshiki is, just as the title implies, the ancient art of wrapping with fabric. A square of material can wrap all manner of things as well as becoming, with the use of some deft knotting, a handbag or a shoulder bag.

Gone are the days when we could go to any supermarket and expect a plastic bag for free. Many people choose to take along their own fabric bag instead of adding to landfill. A medium Furoshiki bag can hold all that a regular plastic bag could, and will look considerably more exotic. All the knots needed for a shopping bag, a backpack, a bottle carrier and a book bag are illustrated, and with a little practice you will be going out with a handbag and returning with a shopping bag, with just a little re-knotting mid-outing.

Furoshiki – The art of wrapping with fabric is a unique book for those who want to be ahead of the trend. Nothing much to buy – just hem some squares of material and you have versatile bags that you can coordinate with your equally trendy (does anyone really use that word these days?) clothes.

Book review: Furoshiki – The art of wrapping with fabric
Author: Kumiko Nakayama-Geraerts
Published by: New Holland
Price: £7.99
ISBN 978-1-84773-816-5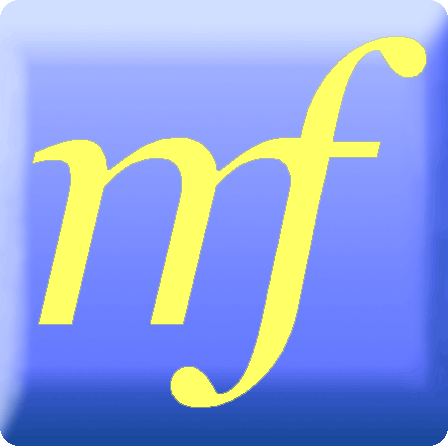 The Saké Handbook
Saké has become more popular than ever in both restaurants and bars. One can find good quality saké by the bottle and made into cocktails, but there are surprisingly few books in English on the subject of saké and its production. John Gauntner is considered an authority and has penned The Saké Handbook which is an indispensible introduction and buying guide to those who have not had the advantage of a formal sommelier course.

The Saké Handbook describes the history, brewing methods and labels, encouraging the reader to buy a selection of bottles to sample and compare. There is really no substitute for actually drinking saké to discover its complexity. Its distinctive taste is unique but it is now being more readily paired with food, which is bound to be a source of fascination to anyone interested in expanding their epicurean horizons.

The Saké Sommelier Association is a body set up to promote saké throughout the world. They offer a single-day course in London every year to introduce those of us who know nothing about the drink to the world of saké. You will learn its history and the changes of production methods down the ages. Most importantly you will have the chance to sample a dozen or so different styles of saké with a tutor who will guide you through the subtle nuances of each and compare them, to give the student a comprehensive overview of Japan's national beverage. There are longer courses available for those who want to sit an exam to become certified saké sommeliers. Future dates and times for these courses will be posted here as they are announced.

Isake is an important site for those who want to try some of the best sakés available in the UK http://www.isake.co.uk

The Saké Handbook
Author: John Gauntner
Published by: Tuttle
ISBN 978-0-8048-3425-4

Visit John Gautner's Saké site here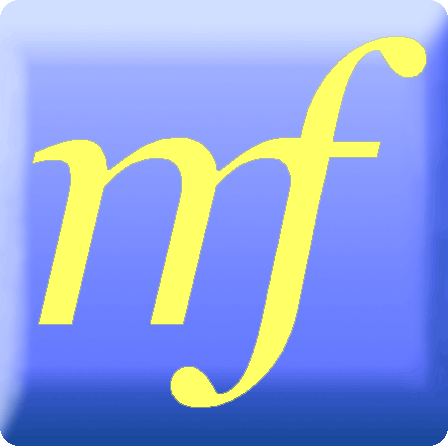 Veggiestan – a vegetable lover's tour of the Middle East
Any self-respecting cookbook collector will already be familiar with the work of Sally Butcher. She charmingly penned Persia in Peckham, which was a worthy showcase for her wit and expert wordsmithery. That book had its focus on amazing Middle Eastern food of every dietary hue, set against the backdrop of Persepolis, the Aladdin's cave of an ethnic supermarket that she runs with her family. 'Persepolis' sounds like a good name for a restaurant but it's a deli and store for Middle Eastern ingredients and household goods. I have visited and have been tempted to take up smoking. "Oh, no!" I hear you cry, "Not our clean-living reviewer taking up a hitherto-untried vice?" Well, yes, I have been lured by the coloured glass and nifty pipework of a shisha. Much more stylish than a packet of Woodbines and a box of Swan Vestas.


Sally is the lady behind the counter, but she manages to find time between customers to write books reflecting her love of Middle Eastern food. She does that in a convincing fashion as she is not just an interested observer. It's now part of her cosmopolitan culinary heritage: she cooks these foods on a daily basis for a discerning Iranian husband and extended family.

Veggiestan is a stunning cookbook but it's also a paper version of Sally herself – it's stylish with hints of ethnic colour; full of laugh-out-loud anecdotes and witty asides that are thoroughly engaging. Sally knows her subject and presents it as a real gastronomic page-turner. You'll want this book even if you don't ever intend to darken the door of a kitchen. Sally isn't a joke-teller, she is quiet and unassuming with a whimsical smile. One can hear her voice as one reads. This is no contrived literary formula, there is a real person back there and one you wish lived next door: "I just happened to be passing and wondered what's for dinner tonight ...?"

The food is in reality as good as it sounds. I can highly recommend the pumpkin kibbeh which are moist, tender and flavourful. Sally gives credit for the recipe for Tabouleh to the talented and celebrated Anissa Helou (these ladies should open a restaurant together), and it's a fresh herby salad that has, to be authentic, much more parsley than one might expect. Parsley is a vibrant ingredient when used as the main event rather than an apologetic garnish.

Burgers and bacon butties have enticed many a wannabe vegetarian off the meatless wagon. There are plenty of burger vans in Veggiestan, it seems, and they tempt both carnivore and vegetarian citizens with Burghlers. These are veggie burgers that are far more flavourful and a lot healthier than the traditional laden with animal bits. You will find these will become a favourite with the whole family, and there are few meals that can boast that.

The ingredients for the dishes are, unsurprisingly, very reasonable. One can buy a big bag of fresh veggies for the price of a couple of steaks. Many people think of them as bland and uninteresting and even "yucky". Well, that's a word I would reserve only for Brussels sprouts, but all other vegetables can be made into delicious meals that lack nothing. One can feast on flavour and texture and colour. It is true that one eats with one's eyes, after all.

Sally Butcher has great literary flair. Serious food writing does not have to be dry and academic. Sally is serious about her writing so that makes her, I guess, a serious food writer but the fruits, or in this case veggies, of her labours are humorous. Phrases that encourage a chuckle or two will also persuade those chucklers to actually cook some food. That's what a good cookbook should do, isn't it?

This is another cracker from a food writer who should be better known and much more appreciated. An ideal Christmas gift, and one of my picks of 2011.

Veggiestan – a vegetable lover's tour of the Middle East
Author: Sally Butcher
Published by: Pavilion
Price: £25.00
ISBN 978-1-86205-884-2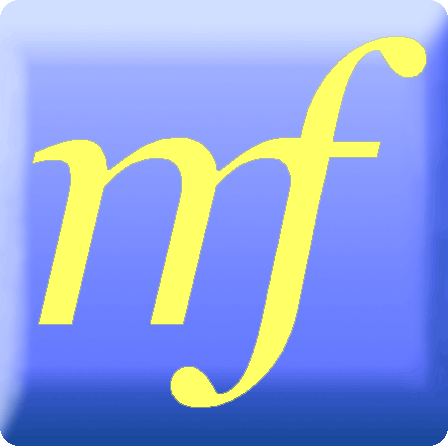 Hawksmoor at Home
I am, and it's evident to you, dear regular reader, not only a restaurant reviewer but a cookbook reviewer. I love my work and almost every book that passes across my desk (IKEA computer stand) has a recipe or two to which I will return, time after time. I can't say the same for Hawksmoor at Home.


Now that's got your attention. I can't say that there are only one or two recipes that I might cook from time to time: I would cook the vast majority of these over and over again. This is in my top 5 cookbooks reviewed for the whole year. It's the book that, had I not already reviewed, I should have enjoyed receiving as a gift on Christmas morning, a book to leaf through and actually read. OK, so I won't be doing a lot of that during Yuletide, but this is truly a food almanac not only of beef-based recipes but of all manner of British fare.

Many "foodies" wax lyrical about French culinary flair, vibrant Italian dishes, and Spanish tapas have never been more popular; but, in typical British fashion, we ignore our own heritage of quality ingredients cooked with care. We were the inventors of the steakhouse but we imagine that it's the sole preserve of our cousins from across the pond. Hawksmoor continues to carry the British carnivore torch with great style, in their steakhouses and now with this eponymous book.

Steak is a treat for most of us these days so we need to know how to make the best of it. Plenty of advice here for cooking various steaks, everything from Sirloin to Chateaubriand. You will want a sauce to complement your meat, and there are several classics like béarnaise sauce and peppercorn sauce, but also some others that are worthy of garnishing your perfectly-prepared protein. Gentleman's Relish is popular chez nous, and Hawksmoor have a recipe for those who want to try their hands at this celebrated spread. Anchovies are the key ingredient: no, it won't make your steak taste like a kipper but it will add a particularly salty savouriness that is truly unique.

Hawksmoor seafood recipes are just as enticing. The Battered Oyster Roll has my vote for delicious succulence and it's a take on the New Orleans po' boy, although oysters have also been popular in Britain for hundreds of years. A little different, as this version has the oysters dipped in batter rather than being crumbed. Hawksmoor do offer a hot dog but I am bound to promote the truly British oyster over an iffy sausagey thing that seems to be a staple in the US and in DIY store car parks in the UK. Granted, Hawksmoor have elevated theirs, but hot dogs are like marmite: you love them or hate them. If you are a sausage aficionado then try instead the Hawksmoor sausage mix, and (assuming you are British) swell with pride that we do bangers better than anyone.

Puds are here in profusion and they are a collection of traditional stunners. My favourite is Queen of Puddings. Sounds rather grand but it is in fact a rather humble dessert crowned with meringue. The monarch in question is Queen Victoria and the pud was first presented to her in Manchester. There is also, just to add to the confusion, a version called Manchester Pudding: the same thing sans breadcrumbs and minus the meringue topping.

Hawksmoor at Home is one of the must-haves of 2011. It's an absorbing read with many an informative historic anecdote as well as rather good recipes. A book that will be well received by the blokey food lovers, but there is plenty here for everyone – family meals as well as dinner-party dishes.

Cookbook review: Hawksmoor at Home
Author: Huw Gott, Will Beckett and Richard Turner
Published by: Preface
Price: £25.00
ISBN 978-18480-9335-5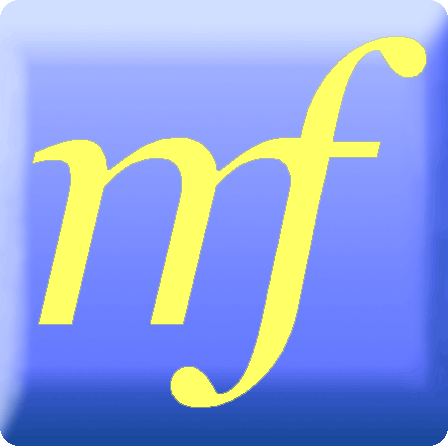 500 Slow Cooker Dishes
I have a slow cooker dating from the 80s. It's a solid tub with a switch for high and low and it just doesn't seem to wear out. The new versions have a ceramic insert that makes for easier cleaning but the principle of slow cookers has remained the same, and I guarantee that you need one. I admit that you might not think you do, but you do.


A slow cooker does just what it says: cooks slowly and using the equivalent of a light bulb's-worth of power. That's reassuring when the fuel costs as much as the food these days. It's not just economy that will persuade you to invest in a slow cooker. It's practical and a time saver. That sounds like an oxymoron. How can a slow anything save you time? Well, it enables you to cook whilst you are living your life. A few minutes' preparation will be all the hard labour necessary to provide a family meal from some very reasonably priced ingredients.

A slow cooker will allow you to take advantage of cheaper cuts of meat as well as dried beans, pulses and robust root vegetables. You won't be heating your kitchen – the pot is well insulated – but you will still find that delicious aromas will escape to fill your home with tantalising hints of a scrumptious forthcoming meal.

Soup is an obvious candidate for slow cooking and Corn Chowder is a simple but classy winter warmer. This book is entitled 500 Slow Cooker Dishes so there are several alternatives to that original suggested here; for example, Corn and Crab Chowder is a rich dinner party starter.

Pork with Marsala and Prunes is hearty, with sweetness from both wine and fruit. This is also ideal fare for making an impression with very little effort. Pork tenderloin is lean and doesn't cost a fortune. A little of this flavourful dish goes a long way: 700g of meat will feed 6 people. This is best served with creamy mashed potatoes. It's smart comfort food and prepared in advance.

Risotto is a popular dish ...when made by someone else. The traditional version requires 20 minutes of continual stirring. It's impressive when entertaining, as your hungry audience will appreciate the time invested on their behalf. But risotto can be made with far less elbow grease by using the slow cooker. It takes 3-4 hours but there is no need to watch that pot. Just stir in some spinach during the last 15 minutes and the meal is finished.

Caramelised Onions are an essential. They are amazingly simple to prepare, and keep in the fridge for up to a month. A little butter and balsamic vinegar add richness and tang to the sweet onions that will be a worthy addition to gravy, or topping for steaks and sausages. You can add some dried herbs and fennel seeds for a little more flavour.

Pears Poached in Red Wine are very smart and cheffy but the fruit is cheap and this is a dish that can be prepared a couple of days in advance. Keep in the fridge and serve with whipped cream. Pears poached in vanilla and sweet white wine is a lighter alternative, but equally attractive.

500 Slow Cooker Dishes is another in that chunky practical series from Apple Press. It's a book to give inspiration to any new owner of a slow cooker, and you will have favourite recipes that you will be able to adapt for this indispensible piece of kitchen equipment.

Cookbook review: 500 Slow Cooker Dishes
Author: Carol Beckerman
Published by: Apple Press
Price: £9.99
ISBN 978-1-84543-414-4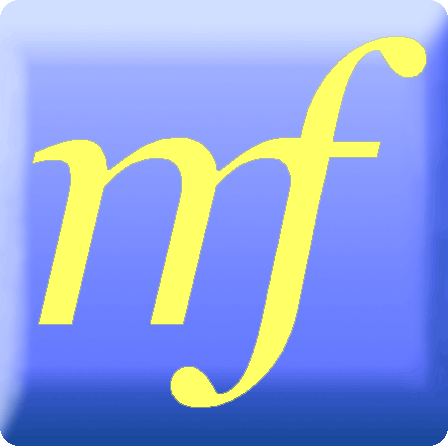 The Pressure Cooker Cookbook
Way back in the 60s pressure cookers were the latest kitchen appliance. My mum had one and would use it quite often but it had an alarming hiss and emitted a remarkable jet of steam. Aunty Jean from next door wouldn't come into the kitchen if the pressure cooker was on the stove and even Mum would only use the thing when Dad was around. He was a night-worker so the times when both my parents were at home together were rare. In consequence that old pressure cooker never did fulfil its true potential.


Pressure cookers are a lot more stylish these days, and probably a lot safer. They are an indispensible part of any Indian kitchen, and many French homes seem to have a pressure cooker, too. It's low-tech kit that will save time, energy and money and there isn't much that can go wrong with it. The rubber gasket might need replacing after a few years and the safety washer should always be in good nick but the pot and lid will last for generations.

Think of this as the device that will allow you to cook slowly ...but fast. Tough but economic cuts of meat are rendered melting in a fraction of the time it would have taken in a conventional oven. Lentils and dried beans are softened in a lot less than the usual cooking time and your kitchen will not be filled with steam during the process.

The author of The Pressure Cooker Cookbook is Tori Ritchie, a name new to many in Europe but she has had a successful career as a food writer and host of a memorable TV show on kitchen design in the US. She has an evident passion for good food and an appreciation of the practicalities of modern life, with lack of both time and money being constant causes of anxiety.

Pearl barley is a grain that is under-utilised. It's available in every supermarket and can feed a family in under 20 minutes for just a pound or two. We have always used it to bulk out stews and soups but Tori offers us a very stylish Barley Risotto with Wild Mushrooms. Well, OK, the wild mushrooms will add to the cost but it's easy to substitute regular round mushrooms when it's just for you and the kids. Flavourful and substantial.

Tori also has a recipe for the classic Risotto, using arborio rice with a pinch of saffron. This gives the distinctive sunny yellow colour to the dish but also a subtle aromatic flavour. The parmesan shavings are the traditional garnish but they also add that very evocative taste of Italy. Don't be tempted to use the tubs of ready-grated parmesan: it's seldom good quality and can ruin a fine dish.

A must-try recipe is that for Barbecue-style Brisket Sandwiches. No, my culinarily-impaired reader, it's not the sandwiches themselves that are made in the pressure cooker, it's the tangy meat that takes advantage of that device. The brisket is cooked in only 60 minutes, and that's just a third of the time that this cut of meat usually takes. This recipe is a real crowd-pleaser. The moist meat is thinly sliced and piled on burger buns, and the sauce acts as the only condiment necessary. A worthy dish for any rugby match-viewing afternoon.

The Pressure Cooker Cookbook has 40 recipes that are practical and delicious, and there is all the information here to enable you to adapt your own favourites. Lots to entice meat eaters, but plenty for vegetarians.

Cookbook review: The Pressure Cooker Cookbook
Author: Tori Ritchie
Published by: Apple Press
Price: £10.99
ISBN 978-1-84543-431-1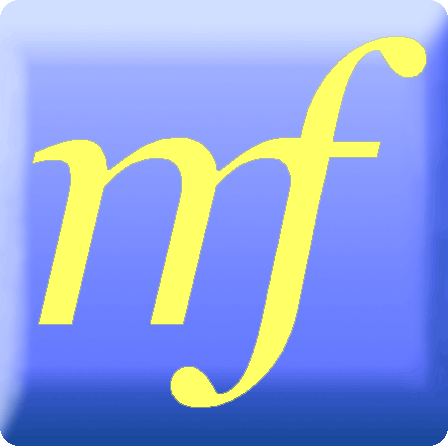 Cake Decorating Skills
It's just the time to start getting anxious about Christmas. All that shopping ...and all that cooking and baking. It's a special season, when we want to make an extra effort for family and friends; our usual delicious food but with a little more care taken over presentation. Sweet things and large cakes can provide an edible canvas for our colourful and imaginative sugarpaste and icing extravaganzas.


Cake Decorating Skills offers technical know-how and inspiration for cakes for every occasion. Those aforementioned skills can be put to work on small individual dainties as well as large centrepieces. Christmas as well as birthdays, weddings and anniversaries will all be enhanced by stunning and unique cakes decorated by your very own hands. Note that I say 'decorated' rather than 'made'. If you can decorate then you can create something magnificent from even a commercial base ...but buy the best cakes available: you can cut corners, but never cut quality.

Tracey Mann has penned a book that will give confidence to the novice decorator and give a few ideas to even the practised. There are always new decorating products and gadgets so those with a history of previous projects will find something new. There are techniques that will enable you to fashion swirls of icing for the ubiquitous cupcake, to mould exotic flowers, and to master every style of decoration in between.

Yes, those celebrated cupcakes are still fashionable but have you seen the price? Cake Decorating Skills offers a recipe for the basic cake as well as for the soft buttercream. There is also a nice technique for giving a flat topping of sugarpaste on which to place a sugar rose or a sugar representation of an Arsenal crest. Well, boys like cakes as well.

The Piping chapter will be the one to linger over. You will practise dots, swags and hearts, and then use those new skills to best advantage on a special birthday cake or perhaps even a wedding cake, although that won't give you much latitude to show off Colouring that you'll learn about in the chapter that follows.

Transfer sheets now enable even those of us with minimal artistic talent to achieve amazing results. These transparent sheets have printed designs on one side. They can be placed on a base of sugarpaste and the design, with a bit of burnishing and gentle heat, will adhere to the paste which can then be cut to shape and used as instant decoration.

The book is worth buying just for the chapter on Modelling. Teddy is my project for this weekend. He is adorable and comes with step-by-step pictures to assure success. There are also instructions on making human figures complete with clothes. The possibilities for constructing one's own friends and family members out of sugarpaste are endless!

Cake Decorating Skills is fun. Plenty of inspiration for classic and pretty decorations, as well as those that are amusing and will be treasured by your children for at least an hour before the lion's head is consumed. Requests for an ark of sweet animals should be expected.

Cookbook review: Cake Decorating Skills
Author: Tracey Mann
Published by: Apple Press
Price: £14.99
ISBN 978-1-84543-420-5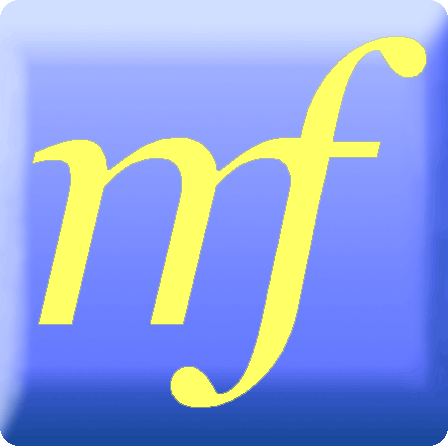 Tapas – Classic small dishes from Spain
It's the modern way of enjoying a meal out. Perhaps not even a full meal, but a few small and perfect plates to graze on while sipping a glass of sherry, a full bodied red or a crisp white. Tapas is indeed more popular than ever outside Spain, its country of origin.


Tapas are rumoured to be the contemporary descendants of rounds of savoury-topped bread, that were used to cover glasses to keep dust and flies out of one's chosen cold beverage. They have developed into the centrepieces of convivial gatherings.

Any book by Elisabeth Luard is bound to be worthwhile. She is rightly considered one of the best of the English-speaking world's food writers. She has a lilting and almost musical way with words. She embroiders phrases that are almost poetic, often amusing and always apt.

Classic is a word that is oft used but in this case it's an honest description of this collection of tapas. If you have enjoyed tapas in an authentic bar in Spain then you will find recipes for those familiar dishes here. Croquettes are ubiquitous simply because they are delicious, moreish and the ingredients are inexpensive. Shrimps are a smart filling and this recipe stretches the seafood to the extent that just 4 tablespoons will produce 20 or so croquettes, enough for a starter for four. The key to flavourful success is using a good, rich fish stock to make the basic sauce. The chicken version uses only 4 tablespoons of chicken meat and once again it's important to use a strong chicken broth for best results. These are perhaps my favourite croquettes.

Small pasties are popular all over South America and Spain. Each country or region has its own filling and each one reflects the best of local ingredients. There are a variety of pastry options ranging from ready-made pastry to a rich oil pastry reminiscent of that used in British pork pies. Many of these Empanadas contain meat and spices, others have tuna or vegetables. They are ideal finger-food for drinks parties or as starters.

Salt cod is something of an acquired taste but Bunuelos de Bacalao are popular on traditional tapas menus. I personally adore that creamy, salty, fishy potato mash inside a crispy fried shell. They take a little time to prepare because the dried fish needs soaking in several changes of water, but the end result is worth the effort.

The ubiquitous tapa, and a favourite with even the fussiest of eaters, is Spanish omelette. It has few ingredients and it's a simple dish to cook. There is a knack to turning the tortilla and this might fill the novice cook with fear, but persist and you will have a potato cake of which to be proud. Serve cut into substantial wedges along with a few of the other suggestions from this delightful book.

Cookbook review: Tapas – Classic small dishes from Spain
Author: Elisabeth Luard
Published by: Grub Street
Price: £15.99
ISBN 978-1-908117-02-1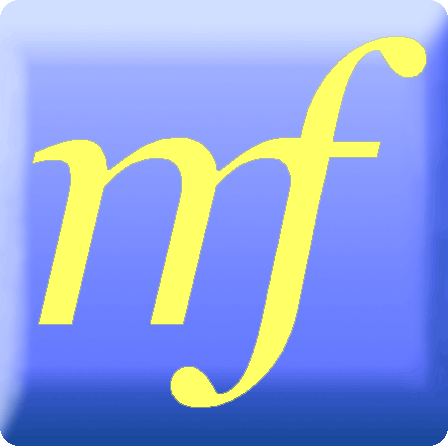 Fishy Fishy Cookbook
I am surprised that there are not more fish cookbooks. We live on an island and the wet stuff around the edges is sea. It's home to a wealth of good things to eat, that seem far more appreciated by those from other European countries than by us Brits.


We go on holiday to Spain and France and we return waxing lyrical about the marvellous meals that we have had. We glibly state that the Continentals have a way with fish and that "we don't get that here". Well, yes we do indeed get "that" here, although lots of our catch still seems to clock up the food miles on its way across the Channel. Ironic, me thinks.

We know it's good for us. We should, for many reasons, eat less red meat, and variety is the spice of life. Fish and seafood are delicate but they are, for the most part, simple and quick to prepare. A good cookbook can educate and inspire and Fishy Fishy Cookbook is one of the best I have come across.

"New York, New York, so good they named it twice" sang Gerard Kenny in 1978 and I can voice a similar sentiment with regard to Fishy Fishy. It's a restaurant as well as a cookbook, and there are now two branches (Brighton and Poole). The book contains within its covers just about the best-chosen recipes of any fish cookbook. OK, so that's down to personal taste, but they are broad-based and consider practicality, economics and flavour.

Restaurant cookbooks can sometimes tend towards the 'cheffy': long-winded recipes, too many ingredients, with an over-fussy end result. Fishy Fishy Cookbook avoids culinary showboating and offers dishes for every pocket and skill. There are family-friendly pies as well as the posh and posy lobster plates that you might not be feeding to the kids, although they will doubtless enjoy the fish burgers.

Just about every page offers an idea for a seasonal lunch or dinner. It's important to appreciate that fish and seafood are indeed seasonal, or should be. The authors have taken time to introduce their audience to the concept of sustainability. We might all support the notion but we need advice to enable us to make the best choices.

There are contemporary as well as classic dishes here. Smoked Mackerel Paté is traditional, good value for money and versatile. This version uses horseradish to add heat but if you don't like that you can use a pinch or two of cayenne pepper. There are two other smoked fish patés here using trout and salmon, but mackerel has been too long overlooked, so give that one a try.

Sticky Mackerel is one of my picks-of-the-book. The fish is first seared in oil before being finished in the oven and basted with a sticky barbecue sauce. It's a glaze that would work well with any kind of oily fish. Tangy and aromatic.

I am not a great lover of an oyster – much over-rated and rather boring – but Tempura Oysters with Tomato and Chilli Jam has converted me. The batter gives texture to the shellfish and the chilli adds a sweet-hot edge. They are stunning when served on their shells. Scallops with Chorizo, a common restaurant dish, is also served in the same way but with slices of crusty bread alongside.

Mussels Three Ways are listed in the Everyday Fish and Seafood chapter; although I still think of them as a treat they are not expensive these days. Moules Marinières is perhaps the best known version of mussels cooked in a pot. A little white wine, shallots, garlic, butter and parsley make this a moreish lunch that will remind you of holidays on the cold Belgian or French coast.

Fishy Fishy Cookbook is perhaps one of the most exciting and inspiring fish cookbooks around. This will be on my list of best books reviewed in 2011. It's a must for any fish lover as well as those who want to enjoy a healthier diet.

Cookbook review: Fishy Fishy Cookbook
Authors: James Ginzler, Paul Shovlin and Loz Talent
Published by: New Holland
Price: £16.99
ISBN 978-1-84773-819-6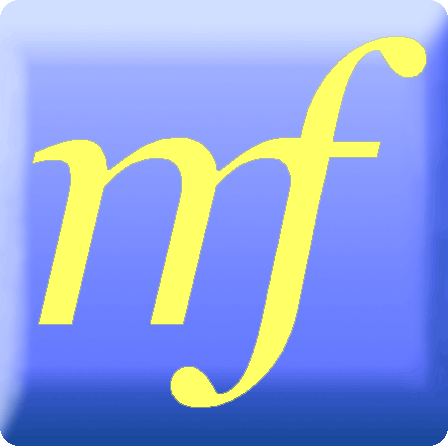 Whoopie Pies – Creamy, dreamy delights
Food, like clothes, has fashions and trends. We have had cupcakes and macaroons and now it's the era of the Whoopie Pie!

The name is amusing and nobody is sure where exactly that name originates, although it's said to mimic the exclamation of joy as lunch boxes containing the aforementioned cakes were opened. They are an American sweet tradition from the state of either Maine or Pennsylvania. The pies are also called "gobs" in some quarters but that isn't half so attractive.


Whoopie Pies are made from a batter that's a lot less temperamental than that for macaroons. They look rather similar, being two spongy rounds sandwiched together with a creamy filling. They come in a slew of flavour combinations and there are even some savoury varieties that would be ideal as cocktail nibbles.

The pies are simple to make but here I offer a bit of advice: Take some baking parchment and draw 40 x 3cm circles. Divide the mixture equally between the circles and spread the batter to the edge. All your cakes will be exactly the same size and will cook evenly.

There are 80 recipes here but the permutations of cakes and fillings are huge, and everyone will have their own favourite. I have never quite seen the appeal of peanut butter and jelly (jam), but here that classic sandwich is transformed into a Whoopie Pie. However, I do have a high regard for Oreo cookies, another American institution: Chocolate Oreo Whoopie Pies contain crushed cookies incorporated into the cake batter, which is sandwiched with buttery chocolate cream.

Hawaiian Pineapple Coconut Whoopie Pies are pale and exotic. They would be delicious paired with a glass of ginger tea on a hot (use your imagination) afternoon. Winter might find you tempted by Cinnamon Raisin Whoopie Pies or Apple and Calvados Whoopie Pies. The alcohol is in the batter but I might add a little to the filling as well.

The savoury Whoopie Pies are intriguing. Consider making three different varieties and serving them at a drinks party. Beetroot Whoopie Pies are a striking pink with a cream cheese filling. Sun-dried Tomato and Basil Whoopie Pies are flecked with red and green, and the smoked Salmon and Chive Whoopie Pies are blond and very smart.

This is a book crammed with inspiration and ideas for family cakes or snacks, but also for stylish savouries to go with aperitifs, or desserts for special occasions.

Cookbook review: Whoopie Pies – Creamy, dreamy delights
Author: Viola Goren
Published by: Apple Press
Price: £12.99
ISBN 978-1-84543-430-4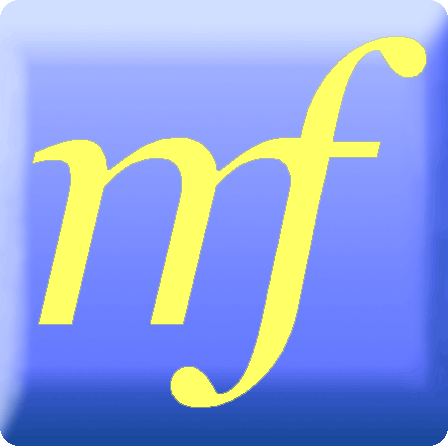 500 Vegan Dishes
As regular readers will know, I am a great fan of this series of books from Apple Press. Always attractive and practical, these small and chunky volumes offer recipes on a single topic... 500 times!


Now, I must confess my carnivore leanings right away. I have no vegan missionary zeal and I probably would never take that dietary path myself. Having said that, I can sympathise with those who have ethical or health issues and feel that this is the way to go. But vegan ingredients constitute real food and we all, even if we don't know it, eat vegan food from time to time. Much vegetarian food is vegan. Many dishes that we meat-eaters regularly prepare just happen to be vegan. It's a way of culinary life that takes some thought but it is indeed healthy, and here one is presented with hundreds of recipes to help.

OK, so a vegan will be a stranger to a British fried breakfast, but 500 Vegan Dishes offers some suggestions that will tempt die-hard traditionalists away from bangers and bacon. Oaty Apple Pancakes are economic and will be a hit with the whole family. Maple syrup is vegan so a liberal libation is sweet and philosophically correct ...delicious as well.

Orange Marmalade Bran Muffins are a real time-saver as well as an easy and palatable method of getting that much-needed fibre. These are sweet and tangy and the mixture can keep for a couple of weeks in the fridge in an air-tight container. Nothing nicer than baked goods warm from the oven and these can be cooking while you're making a pot of tea. A lovely recipe for those weekends when you have guests staying. You'll look like a proper domestic goddess, or god.

There is a wealth of Indian recipes in this volume. No surprise when you consider that so many Indians are vegetarian. Samosas can be vegan and here we find a simple and traditional filling of onions, potatoes and other vegetables wrapped in filo pastry. Spiced Chickpeas are another Sub-continental suggestion. Simple but smart when served with drinks.

Hummus with Dukkah is North African and delicious as a starter or snack. We are all familiar with hummus, it's sold in every supermarket but it's easy to make at home, and the dukkah spice mix does add an exotic kick – it's good sprinkled over any kind of salad or vegetable dip.

Winter approaches and the gloomy weather reflects the economic climate. We want warming and comforting dishes that don't cost a fortune. Winter Vegetable Bake fits the culinary bill admirably. Root vegetables are cooked in a herby tomato-laced stock, but the scone topping is the element that will make this a family favourite. In the US this style of dish would be called a cobbler after the fashion of laying the scone rounds over the top of the casserole. You can change the veggies for those favoured by your particular dining crowd.

500 Vegan Dishes has its focus on a strict regime, but those foods available to a vegan are many, varied and delicious. This might not be the first choice as a gift for a meat eater but it will be welcomed by vegetarians in general and those of us who just appreciate good food.

Cookbook review: 500 Vegan Dishes
Author: Deborah Gray
Published by: Apple Press
Price: £9.99
ISBN 978-1-84543-416-8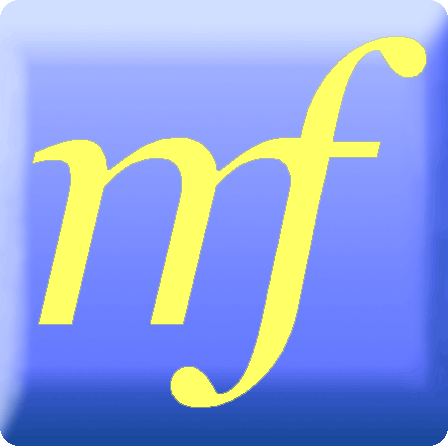 The Indian Bible
We in the UK have a very particular view on Indian food. For most of us it's visits to restaurants that introduce us to those vibrant spices that give such a distinct flavour to Sub-continental dishes – those which have fiery heat and those which are aromatic and mellow.


The Indian Bible offers the reader a well-chosen selection of recipes, many of which will be familiar to those of us who haunt our local Indian restaurant. There are also many that will be new even to the most dedicated "curry" addict.

Most Indians are full- or part-time vegetarians and lots of people eat lentils every day. They are comforting in both flavour and texture, simple to make and can be served with either bread or rice. The Indian Bible suggests a mixed yellow dal. There are few spices needed but the combination of mustard seeds, cumin and garlic along with green chillies give heat and richness that is tempered by a bunch of fresh coriander used as an essential ingredient rather than a garnish.

Kerala is a coastal region in southern India. Their cuisine takes advantage of seafood and the ubiquitous coconut and curry leaves, which add a unique flavour. Kerala Prawn Curry is "Kerala on a plate" or at least that's how the late Keith Floyd would probably have described it. This isn't a searingly spicy dish so it's an ideal introduction to Indian food for the timid.

Baigan Bharta is a much celebrated smoky eggplant (aubergine) dish. The vegetables are slowly roasted. No chillies here – it's a smooth and moreish dip that is a delight served with naan bread. This would make a delicious addition to a starter platter with onion bhajis, samosas and lamb seekh kebabs, also in this book.

Desserts in India are not as common as they are in the West but they are memorable. Kheer – Indian rice pudding – is traditional and full of nuts, dried fruits, saffron, and cardamom. The recipe includes just one pod but I would be tempted to add a few more.

Kulfi – Indian ice cream – is often found on restaurant menus although it's mostly bought-in rather than made in-house. It's easy to make at home even without an ice-cream maker. There are two versions here: coconut and pistachio. My favourite is coconut which contains condensed milk as a key ingredient. Don't be tempted to substitute regular milk for the condensed milk: it's what gives the distinctive taste and texture.

The Indian Bible is a small-format and practical book with more than 130 recipes. The spices will likely be ones you already have in your larder, and the few exotic extras can be bought either online or in your local Asian supermarket. It's amazing value for money at only £5.99.

Cookbook review: The Indian Bible
Published by: Dorling Kindersley
Price: £5.99
ISBN 978-1-4053-6325-9