Early 2008 Book Reviews
Late 2008 Book Reviews
Early 2009 Book Reviews
Late 2009 Book Reviews
Early 2010 Book Reviews
Late 2010 Book Reviews
Early 2011 Book Reviews
Late 2011 Book Reviews
2012 Book Reviews


---
Index to all Book Reviews
Loose Birds and Game
Loose Birds and Game! Well, that's a book that's sure to be popular. Aging and anorak-clad men will be leafing through this volume and might possibly return it to the bookshelf disappointed. It's not a tome of risqué stories of
ladies of low virtue, nor a collection of anecdotes concerning women who might be described as being "mucky lasses" or " no better than they ought ta be" (never could understand that one). No, this is the sequel to Michelin Star chef Andrew Pern's award-winning first book, Black Pudding & Foie Gras. The foreword is penned by Michel Roux and the introduction is by Brian Turner, and with those culinary hard-hitters on his side it's safe to suppose that this young but already successful chef is held in high regard.

The Star Inn at Harome in Yorkshire is Andrew's workplace. He draws his inspiration from this beautiful county and draws on its bounty to present memorable food at his restaurant. But we can't all make the trip to Yorkshire, so Loose Birds and Game will allow you to enjoy some of the flavour of The Star.

Game has had bad press. Townies have long been divorced from the source of their food. Bread comes in plastic, stock comes in cubes, and birds come in one size and that's called chicken. We talk about the benefits of organic this and free-range that but we seldom get stuck into a delicious plate of protein that is both free-range and organic and that has real hearty flavour and won't break the bank.

Game covers a multitude of wildlife: fish, birds and furry things like rabbit – and that's not popular as it's cute. It's strange to think that many of us dismiss various edible animals because they have nice eyes or remind one of Donald Duck, Bambi or Thumper. I am driven to suspect that Walt Disney was a vegetarian.

Loose Birds and Game contains 65 recipes divided into 13 chapters, large-format fold-out pages introducing each topic. There is everything here from dishes that you'll cook to win round the in-laws, to rustic pies that you'll want to keep for yourself. Game has never been more affordable.

Goose was our traditional Christmas bird till cheap turkey became the festive meat of choice. Here Andrew offers us Michaelmas Goose with all the trimmings. Michaelmas is the feast of Saint Michael the Archangel on 29 September, although there is no law to date to prohibit the consumption of goose whenever available.

Those aforementioned pies are amongst my favourites in this book. We are famed for our pies in the UK and I can't think of anyone who does savoury pies better. It's comfort food taken to new heights. Shooters Game Pie is a classic, containing everything that might have flown overhead during a day of hunting. It's a substantial heavy-duty creation that should feed a dozen starving shooters. It's a classy version of the traditional pork pie. I'd serve this with some sharp pickles or tangy chutneys. If you prefer your pickles in the pie rather than on then you couldn't do better than the Chicken and Wensleydale (a white crumbly cheese) Pie with a layer of your favourite pickle. Practical for midnight snacking.

Loose Birds and Game is a great read. It's a sensible cookbook with recipes that can easily be executed by the home cook. It's about game in all its guises but it's not an over-worthy tome for readers with green wellies and double-barrelled names. This is affordable food and you'll find a good selection of game at a butcher near you – ask for it if it's not on display. A book for any cookbook connoisseur.

Cookbook review: Loose Birds and Game
Author: Andrew Pern
Published by: Face
Price: £39.99
ISBN-10: 0955893011
ISBN-13: 978-095589301-8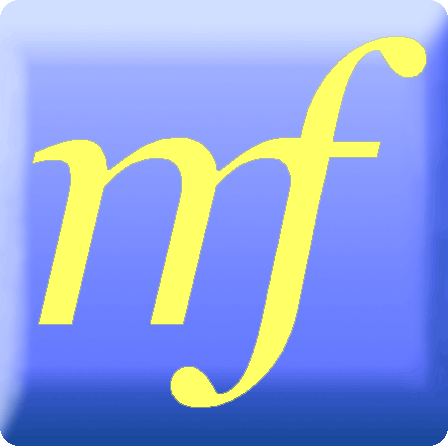 Master Cakes – Eric Lanlard
Eric Lanlard is a familiar face on TV (his Channel 4 series Glamour Puds was a sweet travelogue of patisseries) and he has a voice that reminds us of the reason that we, women at least, still feel that a French accent is charming and perhaps a little romantic. The reality is that you won't hear Eric's silky Celtic-French tones as you turn the pages of this book; but turn them you will, just because it's a stunningly beautiful volume – and practical.


Even if you had never heard of Eric Lanlard you would surely know the name Albert Roux. He was one of the most well-known chefs in Britain, a household name and celebrated proprietor of Le Gavroche. A young Eric took his place as part of Albert's team and made his mark. It is a testament to this man's skill and professionalism that Albert wrote the foreword to this book – a warm personal endorsement.

I would say that this book would appeal most to a confident cake-baker and decorator, although there are plenty of basic cake, cream and icing recipes here for the raw beginner. Included are techniques for presenting a cake that can be embellished with your own ideas using fresh flowers and ribbons.

Some of these sweet confections demand hardware in the form of cake cards, plastic blocks, and boards (I now know they are called cake drums), but others just need a steady hand and a bit of practice. My advice would be to perfect your icing on a silicone sheet before volunteering to ice your daughter's wedding cake.

There are some truly striking cakes here. Plenty of innovation and imagination. One cake takes us on a stroll through lavender fields of the south of France. A few pages later we are marvelling at the orange-red exuberance of a Bollywood extravaganza. In many ways this cake is the easiest to decorate but it has the over-the-top impact of a Mumbai musical – loud and entertaining.

So many of these decorating suggestions can be adapted to different-sized and shaped cakes. The colours can be adjusted to suit your special occasion. That red Bollywood masterpiece can become a 'golden' golden wedding cake with just the swish of a sari – or more realistically a kitchen paintbrush. That pile of individual lavender cakes can be transformed into a summer birthday cake for sophisticated Francophiles.

The American Retro cake is the one that I would choose for a high-end celebration. Three tiers of pink/white-iced cakes bound with dark brown velvet ribbon. The sides of the cakes are simply decorated with delicate dots of chocolate brown icing. Very much a case of less being more – understated and very adult.

The first cake I'll make from Master Cakes will likely be the Red Berry Romance. It's not that I am overly romantic; it's more that it's the simplest to decorate. It requires little skill but the resulting centrepiece will be memorable. The version in this book is made with white chocolate and red berries but a remarkable alternative could be made with dark chocolate and a dusting of gold.

Master Cakes by Eric Lanlard is a one-stop tutor for all of us who want to perfect our cake decorating and presentation skills. The step-by-step pictures allow a relative novice to produce cakes with that professional edge. There is a selection of cake recipes, or use your family favourites. However, it's the decoration that will have your guests singing your praises. Lots of advice, too, on equipment and tricks of the trade. This must be one of the best-value books on the subject.

Cookbook review: Master Cakes
Author: Eric Lanlard
Published by: Hamlyn
Price: £12.99
ISBN 978-0-600-62262-8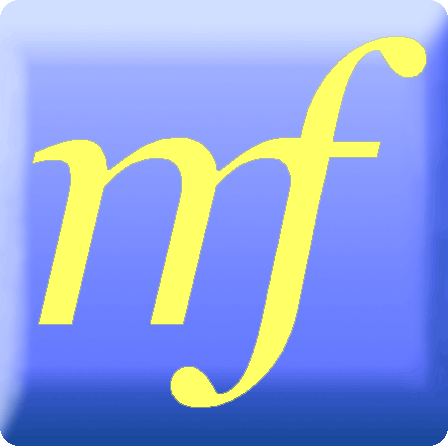 Curry Easy – Madhur Jaffrey
Too many years ago, Madhur Jaffrey graced our screens. For anyone with a litre or more of Indian genetic
material it was a revelation. Yes, there had always been Indians on TV: Arapaho, Mohawk, Apache. Some of us thought we might have a bit of Sioux coursing through our veins as that is what the media presented as 'Indian'. Always the bad guys and always getting creamed by the cavalry. Although in truth film did introduce a bit of balance, in the guise of the very Welsh Richard Burton playing an Indian doctor in The Rains of Ranchipur – but it only added to the cultural confusion. Yes, Madhur Jaffrey was one of the first high-profile Asian Indians on British television.

Madhur Jaffrey was a real Indian, and with a prime-time show. She appeared with a waft of silken sari elegance. This actress used her front-of-camera professionalism to charm her new-found audience with their first taste of Indian cooking. The Great British Public were hooked. Madhur's book, which was the show companion, was the first Indian cookbook that the majority of us had seen.

Curry Easy exudes the same accessible style that one had come to expect from the Grande Dame of all things Sub-continentally culinary. It's been a while since she has published in the UK, and this is a volume that will introduce a new generation of food lovers to simple home-style Indian cooking. Madhur admits that this cookbook has in mind those who are strapped for time. She offers short-cuts and handy hints that are welcome and practical. Her tip on microwaving papadoms will encourage a peak in supermarket sales of those crispy delights.

This is a book for those who want to eat authentic food in a timely fashion. Yes, still authentic because this is indeed the way that Indian women cook. Visit any Asian home in the UK and you will likely find a can or two of chickpeas rather than the dry packs. Yes, real Indians do buy ready-mixed garam masala in bags, and peas can be found in every freezer. The ingredients for these recipes are not lengthy and although this isn't your typical fast food it is good food in a hurry. The slower-cooked dishes will allow you time to relax while tantalising aromas fill your flat, or permeate your penthouse.

Baked Chicken Curry is a dish that is economic enough to become a weekday family favourite, but it's also ideal for entertaining. Most of the work can be done the day before, or in the morning for an evening meal – marinate and bake. As with all of these recipes it takes advantage of common Indian spices that you will undoubtedly already have at the back of your larder.

Aubergine with Tomatoes is one of my picks of the book. It's reminiscent of a recipe from one of Madhur's original books for a vegetable preparation, from Hyderabad I think. This is a less oily version but is equally full-on in the flavour department, and it does double duty as both a hot dish and a salad. This could be a striking summer side dish for grilled meats or fish.

South Indian Potato Curry is comfort food at its finest, another cost-effective dish that is elevated with a flourish of coconut milk to finish. That adds a richness and a hint of exotica. The spicing is restrained and all that's needed is some traditional bread to scoop up the sauce. Cooked in less than half an hour, so you'll be eating before the regular take-out moped would have arrived. Most folks have a bag of spuds lurking in the store cupboard, so it's the dish to cook when you don't know what to cook and you "haven't got anything in".

Curry Easy is full of simple recipes but one does not have the impression that these have been dumbed down for the benefit of inept Europeans. I know of a couple of Indians who have enthused over this book so I feel no shame in admitting that I found it an absorbing read – a book that you will quickly put to good use. Congratulations again, Ms. Jaffrey.

Asian cookbook review: Curry Easy
Author: Madhur Jaffrey
Published by: Ebury Press
Price: £20.00
ISBN 978-0-09-192314-3

The Revolutionary Chinese Cookbook – Recipes from Hunan Province
The title of Fuchsia Dunlop's Chinese cookbook is intriguing. It might not immediately sound appealing. Is this food for revolutionaries? Perhaps dishes to be welcomed by malcontent student activists and probably served from huge vats dotted around government buildings. It is in fact a tome that could just as reasonably be entitled the Evolutionary Chinese cookbook as it does indeed chart the history of the culinary heritage of Hunan Province, incidentally the home region of Chairman Mao.


Fuchsia Dunlop is European but one suspects that her heart is pure Chinese. She trained as a chef in China at the Sichuan Institute of Higher Cuisine in Chengdu where she lived for several years. She is a fluent Mandarin speaker and is considered one of the UK's foremost authorities on Chinese food in all its delicious and diverse guises. The foreword is penned by none other than Ken Hom, such is the regard in which this lady is held.

Hunan dishes are prized for their chilli-laden robustness but with the addition of steamed delicate delights, and tangy fermented black bean preparations that are truly moreish. This is a cuisine that will turn the head of any of us who have found the regular Cantonese high-street 'favourites' to be somewhat lack-lustre and contrived. I for one could envisage myself craving Hunan food in the same way as I would the striking dishes of northern India or Sri Lanka.

There are temptations on every page and these have a gratifyingly short list of ingredients, all of which will be available in your supermarket, local Asian grocers or online. A store of half a dozen or so packs or bottles will supply you with the fixin's for all these recipes. You will likely already have a wok, and the traditional wok scoop, guo chan, will help you to sway like a Chinese chef and even sound like one. No, you won't be speaking like a native resident of Hunan after a moment of stirring, but the distinctive metallic scrape of gau chan on wok is unique.

Spicy Steamed Pork Buns – duo jiao xiao bau – are simple to make and are traditional snacks from a teahouse dating back to 1875. The Duyan survived the worst excesses of the Cultural Revolution, only to be demolished in the early 2000s. Culinary memories still linger and these buns must surely be part of the reason for the success of the original restaurant. The recipe makes 20 dumplings which will disappear in moments.

Chairman Mao is said to have loved a particular pork dish and now it bears his name. Mao shi hong shao pou is Red Braised Pork with the ubiquitous chillies as well as aromatic cassia bark and liquorishy star anise. Beef with Cumin – zi ran niu rou – takes advantage of a spice that most of us associate more readily with Indian dishes. This particular recipe comes from Guchengge restaurant in Chengsha. Cumin gives a distinct flavour, turning this into real comfort food.

Vegetarians are well catered for. One of the simplest yet most vibrant preparations here is Stir-fried Peppers with Black Beans and Garlic – duo chi chu la jiao. It lacks the typical chillies but relies instead on salty fermented black beans for savour.

The Revolutionary Chinese Cookbook is a triumph. It's a marvellous recipe book without doubt. It introduces the reader to a lesser-known style of Chinese food – glossy sauces with rich and memorable flavours. It is also a culinary travelogue and regional history, a book to cook from and to snuggle down with on long winter nights. I assure you, you'll want to do both. Outstanding.

The Revolutionary Chinese Cookbook – Recipes from Hunan Province
Author: Fuchsia Dunlop
Published by: Ebury Press
Price: £27.50
ISBN 0 091 90483 8

Café Spice Namasté: Cookbook

There is an Indian restaurant just a stone's throw from Tower Bridge. A red brick building, imposing steps to self-important doors, stained glass, high ceilings and striking decor. That's Café Spice Namasté – an emporium of fine Indian food with a menu that reflects the chef's Parsee roots.


Chef Cyrus Todiwala has talent, a celebrated restaurant, an OBE, and Pervin, his wife and partner, as his unique assets. This eponymous restaurant cookbook encapsulates the culinary heritage and love of quality ingredients for which Cyrus is famed. He is an unapologetic supporter of British produce and makes use of it at every opportunity at Café Spice Namasté.

But you won't be buying this book because it was penned by one of the Indian restaurant industry's good guys. You will likely be looking for a book to cook from. This volume offers Indian recipes that are chosen to appeal to the European home cook but which are still authentic – a selection of recipes that will offer something new, even for those of us with considerable Indian cookbook collections.

Café Spice Namasté Cookbook has the feel of a family recipe book. Lots of anecdotes and family lore laced with Cyrus' humour and easy charm. The food here is simple to prepare and delicious. There are dishes to impress the in-laws and even more that could become your own regular weekday fare. This is real honest cooking: dishes for lovers of good food rather than just "foodies".

It's hard to find only a few dishes to mention in a review. I could, and probably will, graze on all of them and there are over 100 to choose from. I could start with Onion Bhajia. Not the ubiquitous tennis ball (or should that be cricket ball?) of a heavy and stodgy mass that we are so often presented with on high-street snack counters. These traditional fried delights are much more delicate and addictive.

Talking of street food... Frankie is here. Sounds like the name of a Bollywood hero, the sort with pearly teeth and mesmerising chest. This Frankie is a stuffed and egg-enrobed chapatti which was once the fast food of choice in Mumbai, till the American chains turned heads. A wrap that will be a favourite with all members of the family.

Seafood aficionados are well-served by this book. Cyrus cheffed in Goa and so has showcased some of those regional fish dishes here, including the popular Goan Fish Curry. This can be made even with the humble (and in my opinion too-often overlooked) coley. An economic yet stunning fish main course that would delight even your poshest guests. It's the coconut that I find so tempting. This can be eaten cold, so it's perfect for making ahead when entertaining on our long hot (use your imagination) summer nights.

You will equally be drawn to this book if you feel your dinner is not complete without a robust helping of meat. There are plenty of red meat and chicken dishes as well as recipes for game and exotic protein such as ostrich, which is becoming more popular. Crocodile also puts in an appearance and is said to be eaten in central India.

Café Spice Namasté Cookbook is not "surprisingly" good. Good is exactly what I expected from this well-respected man. Yes, he is a chef at the top of his game, but he has a natural style and remains dedicated to enticing ordinary folk into the kitchen. His recipes are thoughtful and simple to prepare. Truly dishes that you will return to, time and time again. This book was published in 1998 but it's worth looking for copies, or contact Café Spice Namasté directly here. Also consider the soft-cover 'Indian Summer', which contains similar recipes as well as menu ideas for meals to impress.

Café Spice Namasté has an enviable and deserved reputation and should be a destination restaurant for those who have a passion for the best of food, and Sub-continental dishes in particular. It's been open for 15 years and has a host of regulars who are known by name and welcomed as friends. I'll be visiting often and staying long.

Café Spice Namasté:
16 Prescot Street, London E1 8AZ

Open Monday – Friday
Lunch: 12:00 – 3:00 pm
Dinner: 6:15 – 10:30 pm

Saturday:
6:30 pm – 10:30 pm

The Food and Cooking of Venice and the North-East of Italy
Valentina Harris has long been the UK's Italian culinary authority of choice. She has oft graced our TV screens in her own popular series as well as guesting on many food programmes. You might have had a glimpse of her
working with the Supersizers, Sue Perkins and Giles Coran. That particular episode concerned the food of ancient Rome – not surprising as Valentina attended the Cordon Bleu in that very city, although not that many years ago.

The region around Venice does indeed offer Italian food, but its dishes is unlike those you will find in the more celebrated south. There the Pizza is king, and pasta is a religion, with fresh red tomatoes as the altar boys in attendance. The Food and Cooking of Venice introduces the reader to the less Mediterranean-influenced dishes of the north. Venice is, after all, closer to Basle than to Brindisi.

This book comprehensively considers everything from soups to desserts, from rice to cheese. There is a chapter on regional history and another on local festivals, to put the food into context. Valentina gives an overview of classic ingredients which are all available in regular supermarkets.

There are some hearty soups here that will be welcomed by those coming home frozen from snowy streets of cities even further north than Venice. Trentino Barley Soup – Minestra d'Orzo alla Trentina – is a thick soup of vegetables, potatoes and barley flavoured with ham. Some rustic bread and a glass of red would constitute a fine meal on a winter's night.

Polenta Conzata – dressed polenta – is the archetypal Italian comfort food. The texture makes this a moreish dish although it must be said that polenta is bland. It's a vehicle for robust flavours which, in this case, is Asiago cheese with some ricotta to add richness. This is a soft polenta rather than the more solid variety which can be sliced and grilled.

The most technically challenging recipe here is that for Anatra col Pien – Venetian stuffed duck. The method and cooking are simple but it does demand a boned duck. Ask your butcher (go to a real butcher rather than a supermarket) or have a go yourself. It is not as hard to do as you might imagine and it's a handy skill to master. The boned and stuffed duck makes for a stunning presentation. This would make a change from turkey at Christmas and will feed six.

The desserts here are a collection that will tempt you away from righteous dietdom. Frittelle Veneziane – Venetian fritters – are light battered delights filled with sultanas, pine nuts and mixed peel. Eat these while still hot, dusted with a little icing sugar. Sit by your log fire (ok, use your imagination), sip a glass of chilled dessert wine and munch on a few of these. Delicious.

Valentina Harris continues to educate us on the virtues of Italian food. Both her style of writing and her recipes are accessible and you will likely want more of both. I am continually charmed by her books which are some of the best around on the subject. Her passion and enthusiasm are evident and this marvellous book is another fine vehicle for them. A great gift for any lover of Italy and its food. I look forward to more of Valentina's culinary excursions.

Cookbook review: The Food and Cooking of Venice and the North-East of Italy
Author: Valentina Harris
Published by: Aquamarine
Price: £15.99
ISBN-13: 978-1-903141-82-3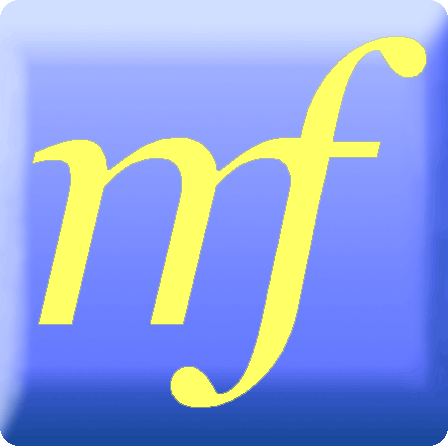 Vegetarian Cooking of India
Mridula Baljekar presents us with another superb example of her skill as a food writer. Vegetarian Cooking of India is the latest in a string of books which exemplify the reasons why she is held in such high regard by home cooks, those with a passion for Indian food, and collectors of beautiful recipe books.


Vegetarian Cooking of India is a large format volume from Aquamarine. This publisher offers some of the most thoughtful and practical cookbooks around. They have found a path that strikes a balance between a food manual and a food annual. Mridula puts recipes in cultural and geographic context and there is a very appealing element of food travelogue. This is not only a vegetarian cookbook but also a culinary reflection of regional diversity.

One can always expect something striking from Mridula, and this latest work will not disappoint those who have enjoyed her previous recipe collections. She does not assume that her reader has any particular kitchen prowess. She starts with an overview of ingredients, equipment and techniques. Each recipe includes a few words to give confidence to the novice and to inspire the more practised.

There are 80 classic recipes here, but classic does not mean that they are facsimiles of those already contained within the covers of your other favourite Indian cookbooks. The dishes here are authentic and there is something for every taste: Sweet Pineapple Salad flecked with black mustard seeds from South India to Potatoes in Chilli-Tamarind Sauce from West India.

Vegetarian Cooking of India represents the style of food that is eaten in homes all over the Subcontinent and indeed in expatriate homes worldwide. The dishes are lighter and fresher-tasting than those you find in all but the best Indian restaurants. The recipes here contain more aromatic spices than searingly hot ones. It's about flavour rather than fire.

Channa Madra – chickpeas in a spice-laced yogurt sauce – is North Indian. This is a substantial dish which will be appreciated even by those who would normally crave meat at every meal. The use of lentils and beans in these recipes might persuade many carnivores down the semi-vegetarian route.

Sanar Kofta – Indian cheese balls from North East India – are made with Paneer which can be found in most large supermarkets. It's a mild cheese which absorbs flavours and is used extensively in Indian kitchens. These balls are covered in a piquant sauce and served with rice for a main meal. I would think that they could equally work as a vegetarian and more tempting version of the ubiquitous cocktail sausage, which was passé by the end of the 60s yet endures in some quarters.

Dimer Dalna – egg, potato and green pea curry from East India – is economic and a must-try dish. It is delicately infused with cinnamon, cardamom and cloves. Mridula serves this with Indian bread for which she includes several recipes. Comfort food at its warming finest.

Good Indian desserts are more often found in Indian homes than Indian restaurants. Mridula has some tempting traditional suggestions, and Shrikand – saffron-scented strained yogurt – is one of my favourites. It has to be made at least 2 hours in advance so it's ideal for the end of an exotic meal or to finish a light summer lunch.

It's no surprise to find a chutney recipe in a Mridula Baljekar cookbook: she produces her own brand of seasonal chutneys that are delightfully flavourful and different. If you can't find her jars in your supermarket then you can at least enjoy her Tomato Achar – roasted tomato chutney – made by your own fair hands.

Vegetarian Cooking of India is a book that will encourage you into the kitchen. The recipes are simple to execute but are exciting enough to be appreciated by those who already have lots of Indian dishes in their repertoire. Nothing to drive a debutant into panic but plenty to inspire.

Visit Mridula Baljekar here

Asian Cookbook review: Vegetarian Cooking of India
Author: Mridula Baljekar
Published by: Aquamarine
Price: £17.99

The Golden Book of Baking
Here it is. A chunky golden ingot of a book. A gleaming brick of a tome. Another metallic and gift-quality edition in this series from Apple Press. A Christmas pressie that hardly needs wrapping. Gold edges, silken book-mark and gleaming belly jacket all shout "Pick me" ...and you probably will.


Well, that's all fine and good but that book will be covered in dust and pine needles by twelfth night and then what do you do with this beautiful ornament? You use it. That's what it's for, after all. It contains over 300 recipes for baked goods and there are an equal number of full-page photographs to give confidence to the less-practised home cook.

The recipes consider all manner of baked goodies from cookies to layer cakes, from pies to yeast cakes, and savouries are not forgotten. Eight chapters to entice you into the kitchen and your family to the table. Who doesn't like a well-proportioned (ok, big) slice of something sweet with a flourish of icing or cream!

Baking isn't the same as making a casserole. There is that element of science that requires exact measurement of ingredients. It's culinary alchemy. One adds raising agents for a fluffy sponge. Liquid batter is turned into moist cake. Unprepossessing dough becomes extravagantly-decorated cookies. But there are no over-cheffy techniques to master. If you have kitchen scales and a few rudimentary utensils then you will be able to produce stunning and delicious treats.

Panforte is a dense confection of fruit and nuts. The candied peel might not be cheap to buy, but your homemade version will still work out to be more economic and more delicious than the commercial varieties found in high-end delis around the holiday season. Use the recipe here to make some edible Christmas gifts. Ideal for those folks who already have everything – more acceptable than socks or Lily of the Valley talc.

Butter cakes or Pound cakes have always been popular at the traditional teatime table. The classic three-tier stand held savoury sandwiches on the lowest level, scones in the middle and small cakes or slices of cake on the top. There are delightful examples of large cakes to cut. Cinnamon crumble cake is festive yet light. Dundee made an appearance at many a Sunday teatime when I was growing up. A perennial favourite.

Bakewell Tart is so named not because the cook was an expert at the oven; this sweet pastry and sponge creation is named after the eponymous town in Derbyshire in the UK. It is sometimes called pudding but it is in fact an almond-topped tart with the almond sponge covering a layer of jam.

The savoury chapter offers lots for that bottom plate of the tea stand. Onion Quiche would be an ideal candidate. Emmental cheese adds richness and tang to the tart. Spicy Corn Muffins are individual well-flavoured sponges bejewelled with red pepper and robust jalapeno (other chillies can be used). Rather exotic and sure to be popular.

The Golden Book of Baking is a book over which to linger. It has great shelf appeal and just as much kitchen appeal. The majority of recipes can be tackled by even the novice cook, but there are cakes here that will allow the more experienced to expand their repertoire. Astounding value for money.

Cookbook review: The Golden Book of Baking
Authors: Rachel Lane, Ting Morris, and Carla Bardi
Published by: Apple Press
Price: £20.00
ISBN 978-1-84543-394-9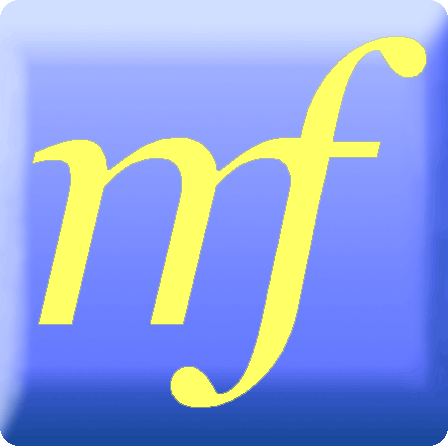 Ice Creams, Sorbets and Gelati - The Definitive Guide
It's winter and a book-buyer's passion might not immediately turn to frozen desserts ...but it should.

Yes, chestnuts are roasting on an open fire and Jack Frost has already been nipping at your nose (nice words – think I'll write a song) but it is indeed the season to be jolly and to enjoy light desserts after those heavy celebration meals. Tempting and made in advance so as not to add more stress to those events.


Ice Creams, Sorbets and Gelati is a huge tome and amazing value for money. It offers more than 300 large-format pages, over 400 recipes, iconic illustrations, ice cream lore and information on one of the world's most popular food groups.

The progress of ice cream has taken it from the sublime to the ridiculous and back again. It was once the preserve of kings, emperors and the very wealthy. The secrets of its manufacture became more widely known and the raw materials became more reasonably priced, resulting in an inferior and often unhygienic product being made available to all. Penny Lick glasses filled by unscrupulous vendors and enjoyed by one eager buyer were returned unwashed and filled ready for the next victim. Several epidemics of fatal diseases have been attributed to the practice. Laws were tightened to give ice cream lovers a sporting chance at long life, and then the boom was in full swing.

These days we enjoy good quality frozen desserts along with an even larger choice of shoddy goods, but at least many of us have the opportunity to make some truly delightful ices at home. The best and freshest of ingredients are used, and these ingredients are few and, for the most part, readily available.

Plenty of history here and it's amusing and fascinating but you will likely buy this book for the recipes. They are a fine and eclectic bunch and there is truly one for every occasion and every taste, including a few savoury examples (although they are not my favourites).

I have been particularly taken by some ices that would be a perfect end to those enormous holiday dinners. Decadent but full of festive flavours. Cranberry Sorbet is tangy and refreshing. Good for a dessert or a digestive between courses. Terry's Chocolate Orange Ice Cream is bound to revive childhood memories for those of us who only had those chocolate novelties as a Yule-tide treat. Crème de Marron Ice Cream is the ice of choice for those having a Continental Christmas.

Mincemeat Ice Cream has become popular over the last few years but this book suggests an alternative which might be even more appealing: Christmas Cake Ice Cream. This honestly does contain Christmas cake, although omitting the icing. This might not be the lightest ice around but it will offer a hint of tradition.

My pick of this book isn't a seasonal delight but an intriguing confection of, well, confectionery. Werther's Ice Cream is made with Werther's Original Butter Toffee (candy). Those melting and moreish sweets are put to good use in this recipe which produces a rich dessert that is bound to become a regular in those colder months.

Ice Creams, Sorbets and Gelati is a winner. The weather is not hot but it's the time for gift-giving. This could be a welcome present for those with an ice-cream machine, for those who aspire to such a thing, and for those who love frozen desserts. The recipes here are inspiring and simple. This will be on many a wish-list to Santa.

Cookbook review: Ice Creams, Sorbets and Gelati - The Definitive Guide
Authors: Caroline and Robin Weir
Published by: Grub Street
Price: £25.00
ISBN 978-1-904943-46-4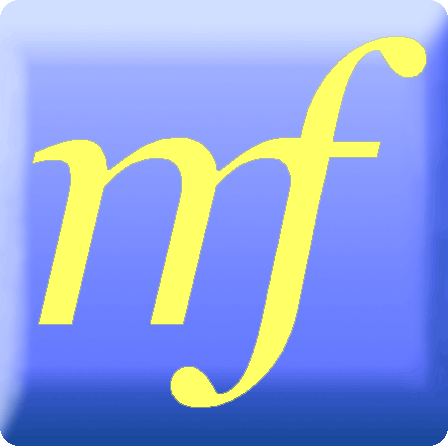 Five Fat Hens – The chicken and egg cookbook
Tim Halket has penned a truly amusing but practical book. He says he was welcomed into the world by a chicken sandwich so in this case the chicken did indeed come before the egg.

It's about poultry from cradle (OK, so I know that eggs don't have
cradles) to grave (and I know it's unlikely many chickens have graves). Tim talks us through breeding and rearing chickens and also has some delightful recipes which will ensure that there is little left to bury.

Many TV chefs and cookbook authors talk about how much of your own food you can grow in a window box. I am sure that even the enthusiastic Tim will concede that a sixth-floor balcony is no place to bring up a flock of chickens. That being said there are many of us who have just enough garden to make such a proposition not only viable but fun and rewarding in so many ways. There is plenty of advice in the form of a monthly diary that will help you along the way from egg-hatching through the full circle of feathery life to egg-laying.

The recipes are simple and delightful, and chicken, even if you have to stoop to buying from your butcher (this reviewer lowers voice and whispers "or even a supermarket") is reasonably priced. There is the whole spectrum of traditional eggy dishes from Bacon and Eggs and Egg and Cress Sandwiches to Mussel and Saffron Quiche, and Zabaglione. Something for smart dinner parties and lots for feeding the family.

I have several recipes from this book that will become regulars on the dinner table chez nous. Burmese Dry Chicken Curry has robust flavour but no lengthy list of ingredients and the spices are those you will likely already have in the larder. The recipe is credited to Sophie Grigson's Meat Course, with a bit of tweaking from Tim.

A dish that is comforting and moreish is Chicken Croquettes. This is a River Cottage Cookbook original although it's similar to those I have eaten in Spain. Many croquettes use mashed potatoes but this recipe employs the much superior béchamel sauce. It takes a bit more effort to prepare than using leftover mash but it's worth it.

A charming recipe is for Mum's Way with Roast Chicken. It's refreshing to find a cookbook with Paxo in the ingredient list. Chipolatas and streaky bacon also put in an appearance to make this a very fine Sunday lunch, that will bring back memories of Two-Way Family Favourites and the Billy Cotton Band Show on the wireless, or at least it will if you have been gracing this planet for more than half a century.

Five Fat Hens – The chicken and egg cookbook has been a jolly book to read. It's full of sensible recipes using affordable ingredients. It's a book into which to dip and it will soon naturally fall open at frequently visited pages. A book to use ...and that's the point of buying it, isn't it?

Cookbook review: Five Fat Hens – The chicken and egg cookbook
Author: Tim Halket
Published by: Grub Street
Price: £18.99
ISBN 978-1-906502-88-1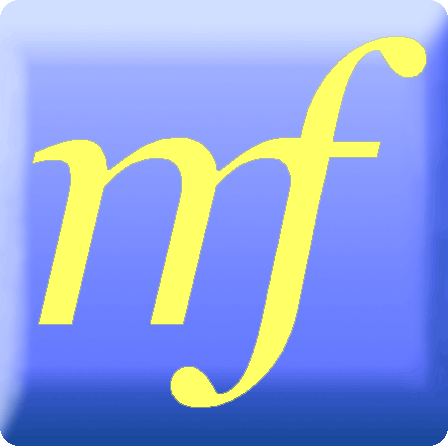 The Just Bento Cookbook – Everyday Lunches to Go
It's a bento cookbook. But I know for a fact that not everyone in Europe will know exactly what bento is. Most people would have heard the word and will remember that it has something or other to do with Japanese food. Bento isn't an ingredient, it does not have to be Japanese, and it isn't necessarily even exotic. Bento is a lunch box.


Japan is famed for its refined culture. That artistry extends to food and we all know about intricately displayed fish for sashimi, and tightly-rolled and bejewelled sushi, but let's consider the Japanese equivalent of a curly sandwich. Yes, you are quite right. It doesn't exist.

Railway stations in Japan offer their customers bento boxes. There are small shops that offer these foods; and mothers and wives send their loved ones from the house with food that will still be tasty after a few hours. Bento is pre-packed lunch, but not often of the cheese-and-pickle and white-sliced variety.

The Just Bento Cookbook – Everyday Lunches to Go will fire the imagination of those responsible for making the food for meal breaks. Kids will be excited by the contents of their plastic boxes and are far less likely to swap for a packet of jelly beans. The suggestions here offer vibrant flavours and different textures as well as dietary balance.

If we lived in Japan we would have a wide selection of bento boxes to choose from. Two layers and interlocking, single layer with movable dividers, large bento box with individual lidded containers within. The rest of the world, apart from India with its unique tiffin boxes, has a plastic box with a snap-on lid. You will be delighted to know that the regular sandwich box or even an ex-almost-butter box will do. No need to go on a shopping spree to Osaka.

For the moment banish from your mind the thought of sarnies. Consider rice, either fluffy or compressed. How's about some cool and flavourful noodles, some fresh veggies with a light dressing and some cooked meat with a soy sauce lacquer. Sounds enticing doesn't it?

An inspiring and rich bento meal listed here is that for Ginger Pork Bento. It's a hearty meal that would work just as well for supper and served on a plate as it does for noon from a box. The tangy meat is paired with braised new potatoes and there are stir-fried peppers and bean sprouts, cauliflower in mayo, and rice to make this a complete meal. An adult bento if ever there was one.

The most child-friendly compilation here is perhaps the Pan-fried Chicken Nugget Bento. It includes a potato salad and a selection of raw vegetables with a citrus-herb sauce. A healthy meal but fun to eat. An alternative might be the Pork and Shrimp Balls with Onigiri. These are balls of compressed rice and much more practical for little lunchers than negotiating separate grains of rice with chop sticks. No need for cutlery at all.

My favourite recipe from The Just Bento Cookbook is for the Sukiyaki-style Beef Donburi Bento. This is another substantial boxful of meat over rice with a garnish of vegetables. The meat has a sweet yet savoury flavour that is most agreeable even when cold. This version uses snow peas (mange-tout) and daikon, but one could substitute other vegetables which might be more readily available.

The Just Bento Cookbook – Everyday Lunches to Go is a colourful and attractive volume that will be a boon to anyone who eats a packed lunch every day. These recipes are simple but will offer something a bit more enticing than the usual sandwich and bag of crisps. There is a bento here for every taste. A book full of practical ideas.

Asian cookbook review: The Just Bento Cookbook – Everyday Lunches to Go
Author: Makiko Itoh
Published by: Kodansha Europe
Price: £13.99
ISBN 9784770031242

Aga Roast
Just the name Aga conjures a fine chocolate-box picture of a cottage kitchen, butler's sink, geraniums in pots, and a big ginger cat. Where would that cat be? Well, toasting his substantial fluffy paws by the aforementioned iconic stove.

An Aga not only looks good but it's the stove of choice
for many, and those who have owned one are curiously reluctant to swap for a more contemporary-looking means of cooking. An Aga, it seems, is the ultimate kitchen gadget.

Louise Walker is considered an authority on all things Agary and has penned this book on roasting in the Aga. What could be more traditional than a slow roast served to expectant guests who, one would imagine, have been warming themselves, along with the ginger cat ,in the kitchen which will be filled with tantalising aromas of tender meat and caramelising vegetables.

The concept paints a typically British and cosy scene but the recipes cover a world of roasts that are all suitable for the Aga. The chapters offer meats, fish, vegetables, side dishes and even leftovers. If this book is to be a Christmas gift then I would suggest presenting this present a few days before, as one of the first recipes in the book is for roast turkey, which could come in very handy around December 25th. If you want to be truly traditional then consider Goose, which was the most popular Christmas roast for Victorians.

This author is realistic and she understands that not many families could afford to eat goose every day, nor would many want to. There are roast meats here which are both delicious and economic. Garlic Beef uses skirt steak and that does not cost a fortune. Garlic and balsamic add robust flavour.

Along with roast beef goes Yorkshire puddings but it has long been rumoured that even the best cook cannot make Yorkshire puddings in an Aga. Louise shows you how to produce a marvellous roast beef dinner which includes those elusive Yorkies. It's just a matter of timing and a bit of fore-planning.

The Leftover chapter offers lots of temptations: Chicken and Roast Vegetable Lasagne, for example. This can be made with those veggies and bird that might linger after Sunday lunch. If you don't have the already-roasted veggies then simply make some from scratch. The dish is so good that it's worth buying a small chicken especially for the recipe.

Aga Roast is a stylish volume with beautiful photography from Mike Cooper. The recipes are simple but the advice for Aga owners is sound. It's an essential cookbook for anyone who has an Aga or who is thinking of getting one.

Cookbook review: Aga Roast
Author: Louise Walker
Published by: Absolute Press
Price: £20.00
ISBN 9781906650223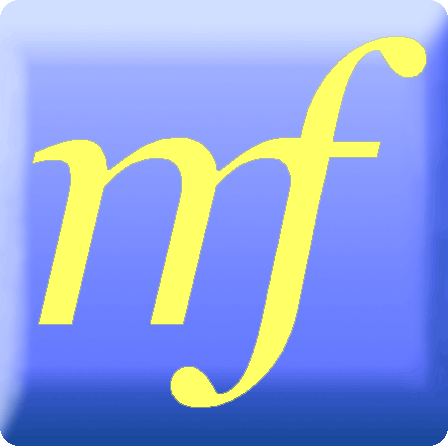 The Balthazar Cookbook
It's getting near Christmas so it's nice to be able to review a book with a seasonal ring to it. No it isn't a book of holiday recipes. Balthazar was said to be one of the Three Wise Men, but it's also the name of a rather smart New York restaurant frequented by the likes of our own voluptuous kitchen goddess, Nigella Lawson.


Keith McNally is the guiding star behind this celebrated establishment. He has been involved in the restaurant world in New York for around thirty years, and during that time he has opened Odeon, Cafe Luxembourg, Lucky Strike, Nell's, Pravda, Balthazar, Pastis, Schiller's, Morandi, Minetta Tavern, and Pulino's. Balthazar opened in 1997. Keith is a transplanted Brit but da boy dun good, it seems.

The Balthazar gives no clue, from its name, to the style or ethnic origin of the food on offer. One might expect some Middle Eastern fare served by waiters in flowing robes, with perhaps a bar designed to do double duty as a cow-shed. Alternatively one would not be surprised if this was a themed New York diner with meatloaf and a selection of extravagantly-topped hot dogs - this is the Big Apple after all. Not a bit of it. Balthazar is an authentic French brasserie, or at least as near as you will find on the left-hand side of the Atlantic.

Not all the recipes here are French but they are, by the same token, exactly the dishes that one finds all over France in city bistros and brasseries - a collection of European favourites and standards - and Balthazar has pushed the boundaries a little further east to include Russian Koubliak, which is a take on a traditional fish and rice pie.

The recipes here are the sort used by home cooks in France. The French have an appreciation of good food but they, like their British counterparts, have full lives and don't want to be chained to the oven and hob. Everything here can be successfully achieved by any home cook. The preparation is not onerous and the ingredient lists are mostly short. These are proper classic dishes that rely on freshness of produce as much as cooking skill.

Anyone who has enjoyed eating out in France will want to cook and devour every recipe here. The small items and starters will transport you back to the Boulevard St Michel quicker than the waiter can say "We don't 'ave your rezzerrvation". Chicken Liver Mousse is found on every respectable menu and a warm salad of Frisée aux Lardons should never go unsampled, but the weather is cold so the Onion Soup Gratinée will be the first recipe to persuade readers to dust off the chopping board.

There is a raft of typical Parisian dishes such as steak in a pepper sauce, but remember those other delights. Rabbit Moutard is regularly available and should be tried by anyone wanting to taste this much under-utilised meat. Don't think bunny but rather tempting and flavourful supper.

The Balthazar Cookbook is a beautifully presented glimpse of what has made French Brasseries so popular with not only the French but all who have had the chance to savour their renowned dishes and their quirky charm. It's a restaurant in the heart of New York but its soul very definitely belongs to Paris.

Cookbook review: The Balthazar Cookbook
Authors: Keith McNally, Riad Nasr and Lee Hanson
Published by: Absolute Press
Price £25.00
ISBN 9781906650339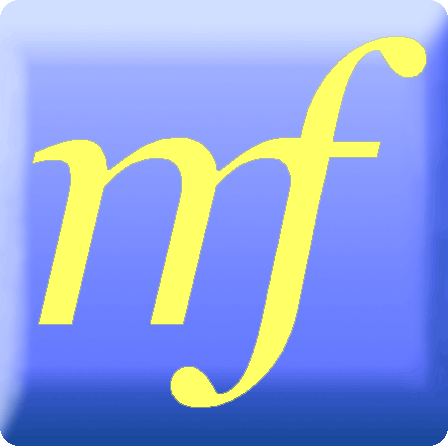 500 Cheeses
Cheese! The savoury equivalent of chocolate. Yes, it offers similar emotions to so many people - craving, greed, joy of tasting and guilt. It's one of the foods, along with chocolate, that weightwatchers least want to give up. We cook with it and eat it fresh - there are our traditional favourites but lots more that are just waiting for us to discover.


500 Cheeses is another in that classy little series from Apple Press. It's amazing but true: there honestly are 500 cheeses mentioned in this chunky volume. There is an overview of cheese-making and advice on selecting, serving and storing. The cheese chapters start with fresh cheeses and finish, logically, with hard cheeses, and then some notes on the appellation system – labels of authenticity in the same way as champagne is marked as the real thing if it comes from that eponymous geographic area.

There is an interesting section on Cheeses in Wooden Boxes. This is part of the Washed Rind Cheeses chapter. There are 5 considered (each section has 5 cheeses making that 500 in total), including my favourite, Pont-l'Evèque that has a delightfully mild/sweet/rich flavour which develops with age. It has a "distinctive" and lingering aroma.

Indian Paneer is listed and we have all eaten that in vegetarian curries but this volume includes Chenna which is a Sub-continental cheese new to me. It's found in India, Bangladesh and Nepal, and is a boiled buffalo's milk cheese, found in the Cream Cheese section.

Each cheese listed has a place of origin, description and taste notes. This might not be the most detailed of cheese tomes but it's one of the best directories. It's the book that any cheese connoisseur will want to pack when going touring in Europe. Small enough to slip into a travel bag but with enough information for the wannabe-cheese expert to make informed choices, and to present a stunning and memorable cheeseboard.

500 Cheeses is enlightening and attractive. An ideal gift for lovers of good food and a worthy companion to 500 Red Wines, another in this notable series. Outstanding value for money at under £10.00.

500 Cheeses
Author: Roberta Muir
Published by: Apple Press
Price: £9.99
ISBN 978-1-84543-338-3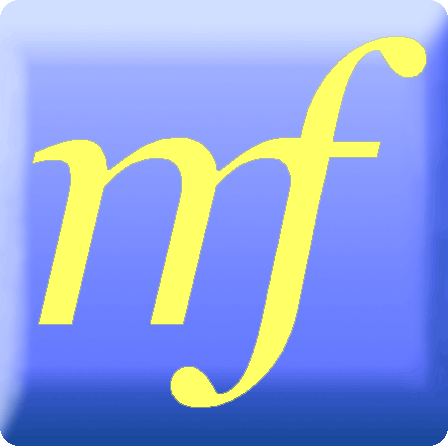 Kebabs and Tikkis
I can understand why Tarla Dalal is such a very popular writer in India. She sells more books than any other author of any genre. Her recipes are loved for their ease of preparation, they are trusted because they work and adored because they present some of the most delicious food that will ever emanate from a domestic kitchen. My only surprise is that she is not better known outside her homeland.


One might fear that an Indian cookbook written by an Indian lady in India for an Indian audience might not have recipes that would be readily accessible to us in the West. Put those worries to one side. Everything is available to us in our local Asian supermarket or via the internet. If you are not sure what exactly might be that unfamiliar-sounding ingredient then make a note of it and trot along to your local store and ask the owner or his wife what that exotic spice might be. You will be sure of lots of advice.

Kebabs and Tikkis concerns itself with those delicious morsels which are ideal party finger-foods or might even make a main meal in greater quantity - perhaps with a side dish. These are vegetarian recipes but vibrant of flavour and of sufficiently robust texture to convince even meat-eaters of the wisdom of the vegetarian path.

One type of kebab can be grouped with others to create interesting platters of balanced and contrasting flavours. The author thoughtfully offers suggestions for these combinations to assure best results. There is a tantalising Nawabi Platter, and for those who are watching their diet there is a Low Cal Kebab Platter, as well as several other themed plates.

Paneer is readily available in most supermarkets and is used to great advantage in these recipes. Tandoori Paneer Tikki will be popular and you won't need a tandoor to achieve great and tasty results. Serve any of the tikki or kebabs with homemade naan. Mrs. Dalal has a novel solution to the lack of a tandoor: she suggests using an upturned pressure cooker. Those of us who are lucky enough to have a grill in the kitchen can make use of that instead.

A simple and delicious tikki is Aloo Methi ki Tikki. The hint of aromatic fenugreek is the key to this memorable morsel. Anything coated in breadcrumbs and fried has my vote ...but it must taste good as well as having that tempting texture, and this definitely does. Rajma Galouti Kebab is also a superb vegetarian interpretation of a classic meat-based kebab.

Kebabs and Tikkis is another recipe book that will entice the Western reader just as much as the Indian home cook. It's a volume showcasing delicious food made from recipes that do work. Tarla Dalal writes the most popular cookbooks in India, for a mainly Indian audience. Those discerning cookbook buyers know more about this cuisine than I, and they buy this author's books by the million. I am guided by them

Asian cookbook review: Kebabs and Tikkis
Author: Tarla Dalal
Published by: Sanjay and Company
ISBN 978-81-89491-77-2

Pasta – Carla Bardi
Pasta is a food that is loved almost universally. It's a neutral carrier of flavours and textures. It's a comfort food that can be quickly prepared using commercial dry pasta, or it can be elevated to a memorable classic by investing the time and effort into making your own rich and delicious pasta.


Carla Bardi is the author of this colourful tome and she is well placed to do justice to the subject. She has penned 30 or so books on various aspects of Italian cooking, and now lives in Italy and owns a vineyard. She offers recipes here for making your own pasta using a pasta machine and also by hand-cutting. It is, however, perfectly acceptable to use a good brand of store-bought fresh pasta or even the dried varieties ...just like most Italians do.

This book is as much about the sauce as the pasta. Even the best freshly-rolled spaghetti can be ruined by a lack-lustre sauce. Carla provides the reader with more than 140 recipes covering both classic favourites and contemporary and healthy dishes. Truly something for almost every taste, with some sauces that are appropriate for short pasta and others for long. Self-respecting Italians would rarely consider making a baked dish using linguine, for example.

There are some stunning dishes here that will be gracing your dinner table in less than a quarter of an hour. Spaghetti with Tuna and Capers: a simple preparation with few ingredients but plenty of punchy flavour from not only the tangy capers but some dried red pepper flakes - an addition that will surprise many but it's a common spice in Italy. Another recipe that will appeal to those with a taste for robust flavours will be Spaghetti with Garlic, Chilli and Olive Oil. Rustic, quick and sure to be a favourite.

If a high-end but fast meal is what's needed then consider Linguine with Crab and Lemon. Those chillies are present again along with some dry white wine. Don't stint on the crab, though - this should be the star of the dish. For sheer luxury, Seafood Spaghetti en Papillote is high on the list for theatre. Not a cheap meal but memorable and ready in less than an hour.

My pick of the book is Spinach and Ricotta Cannelloni with tomato sauce. It's a baked dish that will be a family favourite. Easy to make, and again with few ingredients, ready in 40 minutes and it only needs a salad and a glass of red (only for the adults, and drink with moderation) to make a mid-week dinner that will be more economic and just as Italian as a take-away pizza.

Pasta by Carla Bardi is an attractive book with full-colour photographs for each recipe. It's the style of food that can be adapted to present a posh meal for friends, but it also encompasses those dishes that will be loved by the younger members of the family. It's a book that will be appreciated by the accomplished home cook as well as those who are taking their first steps towards the kitchen. Amazing value for money.

Cookbook review: Pasta
Author: Carla Bardi
Published by: Apple Press
Price: £12.99
ISBN 978-1-84543-397-0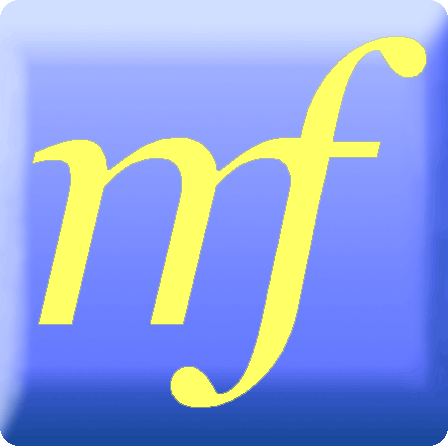 Vegetarian with a Vengeance
I am not a vegetarian but I am a lover of good food. Vegetarian with a Vengeance is a full-colour cookbook with a slightly different slant on recipes. The authors are Scandinavians Christine Bille Neilsen and Tina Scheftelowitz, both food professionals, and they offer fun and delicious dishes that just happen to contain no meat.


Many of us these days are semi-vegetarian or even mostly vegetarian without even having taken the conscious decision to banish flesh from our diet. The 21st century presents us with a wider choice of delicious ingredients than ever before. Cheese, grains, vegetables and fruits are found in abundance. We can have a healthy and varied diet and still eat just the fresh produce that is seasonal, plentiful and cheap.

Yes, economy can also be a factor in our vegetarian or almost-vegetarian diet. These times of financial uncertainty focus the mind on ways of maintaining one's lifestyle while watching the pennies, cents or Euros. Focusing on vegetables rather than meat can be a way of improving health of body and bank-balance.

The recipes here are fascinating. There are wraps, pizzas and pancakes that will entice the younger members of your family away from the greasy foods of the high-street take-away. Mushrooms and Gorgonzola Pizza has a sophisticated and adult topping but the kids will be bound to enjoy the Potato, Nigella and Rosemary alternative. The basic dough recipe is given here so you can mix and match the toppings to suit. You can keep the dough in the fridge for 24 hours, so it makes a practical and fast meal for those days when time is at a premium.

Tex Mex Hot Pot will be the dish for cold winter nights. It's a hearty plateful of beans, vegetables and spices. It will convert any carnivore, who will hardly notice the lack of beef. Perhaps this is the meal to make for visitors who have never considered that dinner is still dinner even if it does not contain a slab of meat. This is probably my favourite savoury recipe from this volume.

Vegetarians also like desserts. This book isn't about depriving oneself of the good things in life. The fruit mousses are a delight and would make an attractive end to any smart dinner party. The setting agent is agar agar which is a vegetarian version of gelatine. These are light and refreshing, and the Strawberry Mousse will make the best of that luscious fruit when garnished with the berries in their unadulterated form.

My pick of the book is Fruit Crumble. Oh, yes, you already know how to make that but does your recipe contain chocolate, hazelnuts and cognac? This crumble is decadent and memorable, and in my opinion it's too good to share. The authors suggest it will feed 4 to 6 people but I am not sure I would want to pass the bowl around.

Vegetarian with a Vengeance is an attractive and practical book that is filled with recipes that one honestly would want to make. Nothing bland and boring here. A book not just for committed vegetarians but more for those who want tasty food. A winner.

Cookbook review: Vegetarian with a Vengeance
Authors: Christine Bille Neilsen and Tina Scheftelowitz
Published by: Grub Street
Price: £14.99
ISBN 978-1-906502-79-9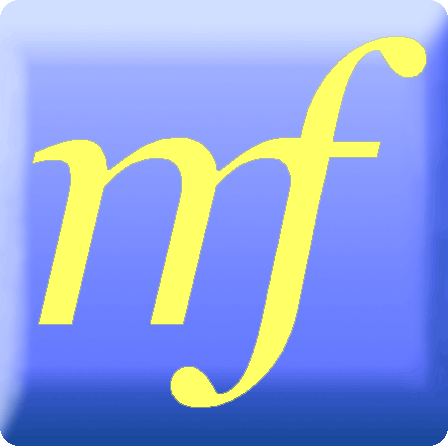 Favourite Mince Recipes
So many of us were brought up on mince. Grey and unappetising for school dinners, and brown and unappetising at home. Little imagination was given to this perennial staple and little thought. Mince was invariably beef but, done well, it could have been comfort on a plate.


Favourite Mince Recipes honestly pushes the envelope and considers mince in all its guises. We might well still associate mince with all things bovine, but it is just a term for any foodstuff finely chopped. The author Lee Blaylock offers all meats, as well as fish and sweet festive fruit mincemeat for good measure. She illustrates, with over 100 recipes, that mince is a universal, economic and tasty fast food.

Perhaps it's a generalisation to say that mince is only for quick meals. There are plenty of traditional dishes included in this book that are simple but are coaxed into culinary perfection by slightly longer cooking than we might lavish on a stir-fry. Chicken Pasta Bake requires little preparation but it takes a while to cook. No need to sit by the oven and watch - make a cup of tea and read some more of these tempting recipes while your dinner bubbles.

Lamb mince is under-rated but there is a good selection of recipes in this book. Traditional Shepherd's Pie is included here. It's the lamb version of Cottage Pie which uses beef. 30 minutes baking time but it's a hearty winter supper, great for making in advance and it's just as good the next day (one might not like to admit it but you know it's true). Beef Meatloaf is another dish that does double duty: first as a hot meal and then as a cold sandwich-filler. Ensure that the mix is well seasoned, as cold food tends to be less flavourful.

There are a number of must-try recipes from this volume. Beijing Noodles is a fast meal with both plenty of taste and a silky texture. Here it is made with pork with a little Hoisin sauce and Sichuan pepper for an authentic flavour. It's worthwhile getting the Sichuan pepper as it has a distinctive aroma.

My pick-of-the-book would have to be the recipe for Murtabak which is a Malaysian beef-roti wrap. The filling can be made in advance and the roti can be found in Asian grocers, although they can be made at home for an even more delightful result. The filling is seasoned with spices found in most enthusiastic Asian cooks' larders: ginger, chilli, garam masala etc. A quick meal that the kids will love to eat. Serve with yoghurt but consider some fresh coriander chutney as an additional garnish.

Favourite Mince Recipes is a cracker of a little book offering a raft of easy and economic international dishes. And plenty for those who prefer fish to meat. Lots of casual fare but a good selection of recipes for entertaining.

Cookbook review: Favourite Mince Recipes
Author: Lee Blaylock
Published by: Apple Press
Price: £12.99
ISBN 978-1-84543-391-8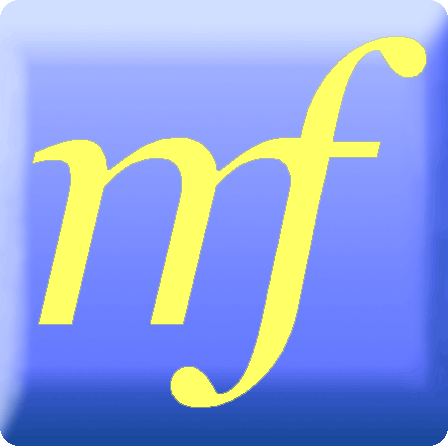 Thai Street Food
Street food is comfort. We in the UK might be drawn to the smell of fried onions wafting from a burger cart outside the local DIY store. Americans will think of potato knishes and hot Italian sausages with sweet peppers, and Thailand has enough street food to fill a book the size of the car park at the aforementioned hardware establishment.


This tome is huge and full of equally sizable colour pictures that have the delectable food leaping from the page at you. Earl Carter, the photographer, truly deserves to have his name on the cover along with author David Thompson. This is a book that one could not fail to notice in the bookshop ...although it's doubtful that it will fit on any traditional shelf.

Thai Street Food is a cookbook, a photographic travelogue, and a glimpse of Thai culture. That culture has much to do with food, as in any civilized society. The dishes are delicious and vibrant with flavour. Those who have visited Thailand will attest to the popularity of the street food with locals and visitors alike.

This vast masterwork is divided into three sections: not by course but by time of day. Morning, Noon and Night all have their own dishes and they are indeed tempting. It's true to say that there are quite a few ingredients for which you will need a good Asian grocer, but once you have the appropriate food-stuffs assembled then the cooking element is easy. Lots of grilling, frying, steaming and a bit of boiling. Nothing too onerous even for a novice cook.

My preferred breakfast dish from David's collection is probably Pineapple and Dried Prawns with Kanom Jin Noodles. The dish is said to have been invented 150 years or so ago as an offering to the ever-present monks. These days the noodles are every-day fare. Use regular Chinese noodles if you cannot get the dry Kanom noodles. It's that combination of sweet fruit, punchy chilli and salty prawn that I find so enticing as a morning wake-up meal. It's got more going for it than Marmite on toast ...although that is my breakfast of choice when in the UK.

That's my notional brekkie sorted; and my lunch snack has got to be Crunchy Prawn Cakes. A simple fried preparation which is much enhanced by the Sweet Chilli and Peanut Sauce for dipping. A sweet and sour condiment that works well with seafood or indeed anything at all. If I felt in need of a more substantial repast then Chiang Mai Curried Noodles and Chicken would be on my menu. This is a dish of complex flavours and textures. The list of ingredients might seem outfacing but the execution is fast and the results delicious.

It's night and the lanterns are lit and it's time to eat again. Pork Hocks Braised with Five-spice Powder is my choice. It was originally a Chinese dish but the Thais have made it their own. It's a substantial and aromatic wokful which only needs some rice to complete the meal. Chilli-vinegar to drizzle to cut through the rich fattiness, and deep joy is assured.

Thai Street Food has given me hours of pleasurable leafing-through, as well as awakening memories of amazing meals cooked by friends. It has also offered the promise of flavourful food in the future and cooked at these very coordinates. Plenty of choice of light snacks, hearty meals and even some rare desserts. A formidable book in every regard.

Asian cookbook review: Thai Street Food
Author: David Thompson
Published by: Octopus Ltd.
Price: £40.00
ISBN 978-1-84091-558-7

At Elizabeth David's Table – Her very best everyday recipes
She was and still is one of our most celebrated food writers. Her first book was published in 1950 in those dark days after the Second World War finished and before normal life began again. One could liken her work to the equivalent of colour TV arriving in our sitting rooms. Yes, we had enjoyed the monochrome original, but how much more did we appreciate vibrant hues.


Elizabeth David introduced the sober British public to the flavours of the South. Not the South of England, although she has always been proud of traditional English food, but those far off exotic climes of the Mediterranean coast. She plied us with pasta and that unfamiliar bread-based staple, pizza. (This collection has a lamb-topped Middle Eastern version as well as the more familiar European.) Her recipes might have seemed daring half a century ago but they are still prized these days for their timeless quality. Good food never goes out of style.

This book is a collection of some of her best and most accessible dishes. They are a broad selection that will give any reader new to the Grande Dame of cooking a sense of the woman's passion for the good things of life. She was slightly outrageous and risqué and presented just what was needed to propel us out of the culinary doldrums.

I confess to being a fan of proper and un-cheffy food and this volume is a showcase for such dishes. Plenty of the classics, and a few which might be new to younger home cooks. They reflect the way we eat in the 21st century and present recipes for economic meals as well as those for celebrations. I have many favourites and they are mainly for the less pricey fare.

A simple and authentic slice of Alsatian Onion Tart is hard to beat. There are few ingredients but the result of those being sympathetically combined is memorable. The sweetness of the gently cooked onions is the epitome of comfort. Nutmeg is the spice of choice in this particular recipe, but I often substitute that with a little caraway seed.

Potato Pie is a crustless creation which makes the best of left-overs. A layer of mash, a layer of cheese and ham and boiled eggs, and a topping of more mash with a pouring of melted butter is baked in the oven. 1kg of potatoes will provide five or six people with a delicious meal, or perhaps it's a meal for two greedy people on two consecutive weeknights. OK, it's not quite as good the next day but it's instant and much better than a takeaway when served with baked beans. Not smart, but I am sure Ms. David would approve.

It will soon be Christmas. Turkeys will be flying out of butchers' shops to feed families of hungry revellers. But what of us folk with only two at the festive table? A whole turkey would be outfacing and a chicken hardly marks the day as special. Elizabeth David offers Turkey Breasts with Marsala. This dish can be increased if friends decide that your dinner sounds a bit more interesting than the usual roast bird.

At Elizabeth David's Table is a gift-quality collection of some of the best from this mighty writer. Great value for money.

Cookbook review: At Elizabeth David's Table – Her very best everyday recipes
Author: Elizabeth David
Published by: Michael Joseph - Penguin
Price: £25.00
ISBN 978-0-718-15475-2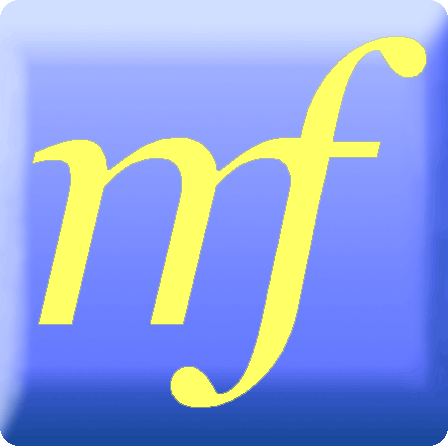 Kitcho - Japan's ultimate dining experience
Kunio Tokuoka is executive chef of Kyoto Kitcho. He was born in 1960, and is the grandson of Mr. Teiichi Yuki, founder of Kitcho. He became a chef at twenty and was sent to work at Kitcho Arashiyama , the flagship restaurant in Kyoto. The restaurant was awarded three Michelin stars, and Hana Kitcho, another in the group, was awarded one star in 2009.


The formal Japanese cuisine we are familiar with today can perhaps be traced to those days after the Meiji era - 1868 to 1912. Another suggestion is that it was born from the haute cuisine of ritualized honzen ryori, the traditional tea ceremony of the Momoyama/Edo era of the 16th to 19th century. Kaiseki is a simplified form of honzen ryori and has grown into a meal of many courses that flows with the seasons by using the best of fresh local ingredients. Kitcho is considered by many inside and outside Japan as that country's leading classic restaurant. Kitcho, the book, allows us a peek into the philosophy of one of the world's most respected practitioners of the stylised art of Japanese food.

Chef Kunio Tokuoka has a formidable reputation although his approach to cooking is straightforward. For the first time, the techniques and history of one of the world's greatest cuisines are presented in stunning fashion. This is without a doubt the most sumptuous book on any cuisine I have ever seen. It will become a treasured tome for any serious chef, a source of endless inspiration for the domestic enthusiast, and a welcome gift for anyone with a love of Japanese perfection. It is nothing short of amazing. Leaf through pages of the best food photography you will ever see. Superb pictures of traditional serving dishes, bowls and architecture. Yes, there are recipes, but this is more the ultimate coffee-table book. It will become your most pawed-over volume for transporting you to an exotic haven of tranquility and culinary contemplation.

Asian cookbook review: Kitcho – Japan's ultimate dining experience
Author: Kunio Tokuoka
Published by: Kodansha International
Price: £30.00, US $45.00
ISBN 978-4-7700-3122-8

The Silver Book of Cocktails – 1001 cocktails for every occasion
Apple Press has provided me with some of my favourite cookbooks. They also publish a very smart series of marvellously luxurious shiny, belly-jacketed books for those who want that 'Oooohhhh – Aaahhhh' impact.


The Silver Book of Cocktails has silver-edged pages, silver place ribbon, sumptuous pictures of tempting drinks and 1001 recipes for cocktails. It's a huge book for the cocktail aficionado or those who are happy to practise to become one. Well, we all need a hobby.

The book opens with an introduction and history of cocktails, a list of handy bar equipment and a catalogue of assorted glasses. One would, after all, lose all credibility if one was to serve an Apricot Sour in a champagne flute. If your friends are like mine, though, they will be happy to have theirs from an envelope rather than not at all.

The first chapter concerns itself with aperitifs and there are many here that are new to me. Bloody Mary is a classic but I have never before come across an Amsterdammer, with cherry brandy and advocaat. A Chablis Cooler might be just the thing for sipping on warm summer evenings. It has some soda water but that only slightly dilutes the mix of vodka and wine.

The Shooters chapter has a striking selection of stripy drinks. A layer of white crème de menthe topped with crème de cacao makes a Halloween Spider. Harbour Lights has stripes of kahlua, tequila and rum, but the most popular from this collection might be the Undertaker with its attractive sections of Jägermeister, white rum and Cointreau. Leave the car keys at home on the hall table if this is your cocktail of choice.

A bowl of punch can be an option when there is a crowd. To suit a party with varying degrees of alcohol tolerance I think it's best to consider uncomplicated combinations and avoid anything that is excessively potent. Flaming Christmas Punch would be ideal before Christmas dinner or if you have invited the church choir over for mince pies. (Check that those singers are all over 18, though.) Any food or drink that is ignited is always a crowd pleaser. Ensure the lights are low for best effect.

I am not a cocktail drinker by habit but I do have a couple of favourites. Whisky Sour is a sophisticated but simple cocktail and is found here in the After Dinner chapter. This reminds me of nights in New York watching black-and-white movies of Cary Grant. It's the lemon juice that gives the pleasantly tart flavour. Few ingredients, so less chance of unfortunate side effects. If whisky isn't available then a gin Gimlet would be my pick.

The Silver Book of Cocktails is a stunner. It will be a welcome gift for any wannabe mixologist or barista. The photography adds so much to this volume, that will be pawed over and poured over. It's amazing value for money.

The Silver Book of Cocktails – 1001 cocktails for every occasion
Published by: Apple Press
Price: £20.00
ISBN 978-1-84543-387-1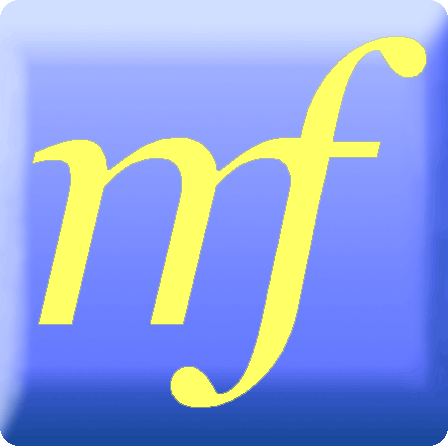 Momofuku
This is a chunky, classy tome from Absolute Press (I hope they work the same magic with my book next year!). Its photography is stunning, urban and imaginative. It's a cookbook, for sure, but it's also a modern food history and a tale of a thriving empire.


This might not be the book that you buy your Auntie Bernadette who was until recently a nun. I am convinced she would enjoy the food but the language is uncensored and colourful. This will not be a problem for the rest of us who will have a wry smile at the journey of culinary- and self-discovery by the talented David Chang.

The original Momofuku Noodle Bar has blossomed into a fleet of eateries with distinct characteristics, and all in New York's East Village. David is the much-praised chef who has enjoyed the patronage of such worthies as Ferran Adria, who described him as "a chef of prestigious talent." The ever erudite Anthony Bourdain says that he is "the guy all chefs have got to measure themselves by, these days." It's evident that he will not be waiting with bated breath for more plaudits from Chrissie Walker of Mostly Asian Food, but he deserves them anyway.

Ramen noodles was the dish, or should I say, they were the dishes, that gave David his start. You might be familiar with packs of instant dried ramen noodles, but for preference one should use good quality fresh Chinese noodles for the recipes here. An important element of this comfort food is the topping. David offers simple and delicious meat in the guise of pork shoulder and pork belly. Perhaps the broth is, though, the key ingredient to a good bowl of noodles - without that you might just as well buy a pot of instant noodles and pour on boiling water. David's homemade noodles might be quick to cook and the dish constructed in moments, but the stock is a long-hand cooking process, although it's worth the effort. Consider making this in a large batch and freezing it for future use.

A less time-consuming topping for any Asian pasta is David Chang's Ginger Spring Onion Sauce. It's a simple preparation made with low-cost and readily-available ingredients. This represents all that is good about Chinese food: delicious ingredients prepared with little fuss. Quicker and much cheaper than a takeaway.

The Noodle Bar is famed for more than just heaping bowls of food. The Steamed Pork Buns have been exalted by the likes of such gastronomic luminaries as Martha Stewart. This moreish confection uses steamed bread, which can be made in large quantities and frozen. (More fast meals in future.) You could stuff these light fluffy rolls with your own choice of filling, but the pork and condiments given here would be a winning combination.

Then there is the Ssam Bar. Ssam might not be a familiar dish to Europeans. Ssam means "wrapped," and refers to a Korean dish in which mostly leafy vegetables are used to wrap a piece of meat. It can be accompanied by kimchi pickles and topped with a variety of other tempting and tasty morsels. The traditional condiment is Ssam Sauce (Ssamjang – recipe in this book) which can be made at home from Korean chilli pastes which are now more available in Asian stores in Europe. This is a convivial and fun way to feed a crowd, and will be ideal for those days when it's warm enough to use the barbecue to cook the meat filling.

Momofuku is a striking and energetic volume that follows the rise of this talented chef. It offers vibrant recipes from all of David's restaurant collection, from the Momofuku Noodle Bar through to the Bakery and Milk Bar, with some stylish European fare from Ko along the way. This is a book for any lover of New York's celebrated restaurants, for those that love good food, and it's a must as a gift for anyone who thought that cooking was boring. A unique, memorable tome and great value for money.

Cookbook review: Momofuku
Author: David Chang and Peter Meehan
Published by: Absolute Press
Price: £25.00
ISBN 9781906650353

Leith's Meat Bible
This is a sizable tome for those committed carnivores who are truly interested in their food. It's a one-stop book for the meat-eater who cooks, or for anyone else who cooks for people with a love of delicious protein. It's not a cheap meal option so you'll want to make the best choices when selecting meat, and match that particular cut with the most appropriate recipe.


This truly is the size of an old-fashioned family bible. It boasts over 450 recipes and 545 pages in total. There is an abundance of information on cooking techniques and meat storage. Each type of meat is considered, and recommended cooking methods and temperatures are given. There are also lots of line drawings offering step-by-step instructions on removing bones and trimming.

Leith's School of Food and Wine was established in 1975 to provide training for those wishing to enter the professional culinary arena. The school also provided shorter courses for those who were enthusiastic home cooks. This book is an instruction manual for both the professional and those who just want to shine in their own kitchen.

The recipes here are an eclectic bunch. The Exotic Meats chapter offers all manner of meaty treats in the guise of alligator, crocodile, impala, llama and many more. Nice to know that you can eat well next time you run over a muskox. There are also plenty of recipes for the more common meat-counter items, so this book will still be useful even if you have no intention of poaching a python.

The authors do not assume any prior knowledge of meat preparation. There is a recipe for an English roast chicken with a classic stuffing. The French roast chicken is slightly different in that it is cooked with a little stock to prevent dryness. The Greek chicken makes full use of lemon and will transport you back to the Aegean ...for at least a couple of hours on a Sunday afternoon.

Buying a whole chicken can often save money over buying portions. Each full chicken will garner 8 pieces ready for use in any casserole recipe. The step-by-step sketches will show you exactly how to cut up the poultry, and for the more adventurous there are instructions for boning a whole bird - a marvellous technique to master. Carving a boned and stuffed bird is simple and there is no waste.

I was surprised and pleased to see a chapter on sausages - recipes for making one's own but also for using store-bought black pudding, chorizo, pork sausages and the like. This is a volume full of real food: mince, pies and puddings add to the showcase of meat in all its flavourful glory.

Leith's Meat Bible is for serious cooks or those who want to be. The recipes are sensible (well, apart from the python) and well written. There is everything here you will ever need to know about meat cookery.

Cookbook review: Leith's Meat Bible
Authors: Max Clark and Susan Spaull
Published by: Bloomsbury
Price: £40.00
ISBN 978-0-7475-9047-7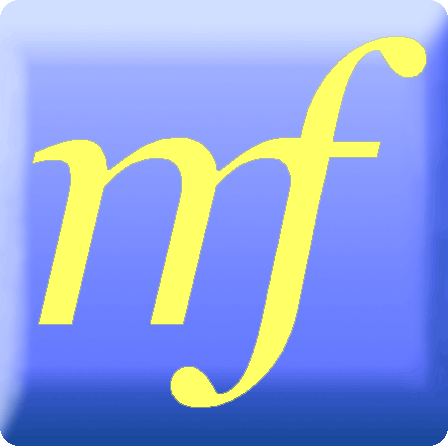 Paneer Snacks
Hasn't food in the UK come a long way? We now know what an aubergine is. Most of us enjoy trying new dishes, and Indian food is now our most popular cuisine. Yes, paneer is now to be found in almost every supermarket cheese cabinet. Our culinary horizons have expanded from the traditional meat and two veg of yesteryear.

Talking of that paneer, we find it on every Indian restaurant
menu, we have all passed it in the grocery store and lots of us have stopped to buy. This little book is replete with recipes to make the best of this versatile food and there are even instructions for making this pressed cottage cheese in your own home. It's simple to do and a great project for kids, who will also enjoy eating the fruits of their labours.

Tarla Dalal is the author of this little volume. Not a name familiar to many of my UK and American readers but she is India's best-selling author in any field, with over 5 million books sold to date. Mrs Dalal also has the best-selling food magazine in India, called "Cooking and More". A prolific and celebrated writer.

Sure, this is an Indian author writing for an Indian audience in India, but the culinary universe is such that the non-Asian reader based in London or New York will be able to find all the ingredients. The recipes are well-written and the cooking techniques are common to all these days. Nothing too taxing but the finished dishes have an authentic Asian bias and are undiluted for the European audience.

Paneer is bland in its unembellished form. There is no disguising that fact. It is, however, its greatest strength. It is a carrier for spicy marinades, coatings and stuffings. Its texture is flexible, being used in cubes or grated. It doesn't melt when heated so it's easy to create dishes that are truly vegetarian but hearty and substantial. This cheese is unique: it is suitable for strict vegetarians as it uses acid to separate the curds rather than animal rennet, which is the more common European approach.

But on to the recipes. These are a fine bunch ranging from vibrant and spicy to aromatic and delicate. There are soft and silky spreads and robust grilled cubes. There are some contemporary applications and many exotic yet simple snacks. Something for everyone no matter what their taste.

My favourite recipes from this book include the Chinese-inspired Chilli Paneer with its mahogany-coloured lacquer of soya sauce. A lovely starter or side dish. The Paneer and Corn Burger will tempt youngsters and the amount of green chilli can be reduced for the timid, although there is nothing in this book which should cause alarm to even those more inclined to eat plain British food.

Grilled Hot-n-Sweet Paneer is a mouth-watering recipe which will be welcomed by vegetarians when the barbecue season returns. A delight to look at and those kebabs will vanish as soon as you remove them from the grill. My vote for the most enticing Paneer recipe goes to Tandoori Paneer Tikka. No, you don't have to invest in a tandoor and you won't need to ask your local restaurant for the use of their kitchen for half an hour. You can grill or fry these cubes or wait till the weather warms and use the barbecue again.

Paneer Snacks by Tarla Dalal is a delight of easy and practical recipes which will be appreciated by both non-meat-eaters and card-carrying carnivores alike. There is a simple reason why this lady is so popular: her recipes work. Her writing has wide appeal and has stood the test of time. I'll introduce you to more over the next weeks.

Asian cookbook review: Paneer Snacks
Author: Tarla Dalal
Published by: Sanjay & Co.
Price: Rs. 99/-, UK call 020 8002 9533, USA call 213-634-1406



Biscotti – Recipes from the kitchen of the American Academy in Rome
Biscotti are cookies, cookies are biscuits and biscuits are biscotti unless you are from the US where a biscuit is a scone ...if you are from England. This book concerns itself with small crunchy sweet and decadent treats that go well with a cup of tea, an espresso, a glass of wine or to accompany dessert.


There are 50 or so recipes packed into this attractive little tome. They range from American-traditional to European-classic. Something to suit every taste and occasion. They all have one thing in common: they are moreish. Feel noble though. Some of them do at least contain fruit or nuts and those are health foods, after all.

Cantucci di Prato – almond cornmeal cookies – are based on a recipe from the Zuni Cafe Cookbook. This mixture makes around 60 biscuits which will keep in a sealed container for up to a month. Simple ingredients producing cookies with a slight anise flavour.

A cookie that is new to me is Panciale Lima. These are said to be traditionally Roman and they are well worth a try. Their name in English is Fruitcake Bars, but they contain far more nuts than fruit. These would be ideal for Christmas although the recipe suggests that they only have a shelf life of one week. I suspect they might not even last that long.

One of the most practical cookies for giving as a gift must be Biscotti di Miele – Honey Cookies. You will have most of the ingredients in your larder and when baked the finished product will last up to three months in a sealed container. Enjoy these with a glass of dessert wine.

Biscotti Crema d'Arachidi is a very classy title for the ever-popular Peanut Butter Cookie. This recipe lends itself to freezing. Make the dough and store in the freezer for up to one month. Slice the dough logs as needed and serve freshly baked cookies to unexpected guests.

Biscotti – Recipes from the kitchen of the American Academy in Rome offers a remarkable selection of cookies. The recipes can be made for greater numbers by scaling up the quantities, which makes it an interesting book for those with a crowd to feed and little time. Tastefully executed, this volume would be a well-received gift for any baker, be they novice or passionate expert.

Cookbook review: Biscotti – Recipes from the kitchen of the American Academy in Rome
Authors: Mona Talbott and Mirella Misenti
Published by: The Little Bookroom
Price: £9.99, US$18.95, CAN$21.50
ISBN 978-1-892145-89-5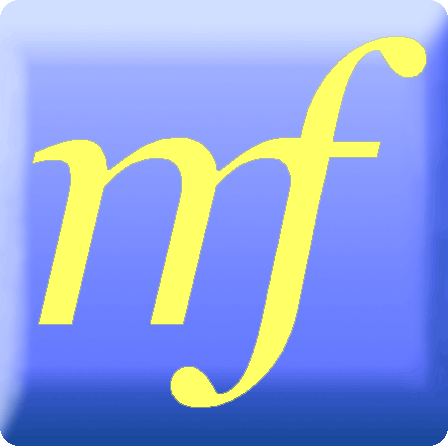 The Flavour Thesaurus – Pairings, recipes and ideas for the creative cook
This is surely a prize-winner among this year's food-related books. One would think that it would be a dry and worthy tome. The sort that many own and none read. It has the linen hard-cover of dusty library volumes, but a peek inside and anyone with even a slight interest in food will be hooked.


It's just as the title suggests, a book about flavour pairings. The talented author, Niki Segnit, considers 99 popular ingredients and offers pairing suggestions. There are the usual suspects such as chocolate and chilli but how's about chocolate and bacon? Not so strange when one considers the classic American breakfast of pancakes with the sweet maple syrup and a serving of bacon; and there's a trend just now for dark chocolate with salty caramel.

The book is in the style of the celebrated Roget's Thesaurus. The front chapters offer the flavour matches and recipes. These are arranged by theme and have rather poetic titles such as Bramble and Hedge, Floral Fruity, Woodland and Green Grassy. The back chapter has an alphabetical list of ingredients with suggestions for classic and less well-known pairings.

The subject is contemporary and broad but it's Niki Segnit who elevates this book from a quirky food encyclopaedia to a darn good read. Her wit shines through. Of Lemon and Coriander Leaf she writes: "This recipe spreads faster than gossip. I know because I gave it to somebody, who gave it to somebody else, who then made it for me and asked if I'd like to have the recipe." It's the human touch that will have you leafing through this at bedtime, as well as searching through its pages for that ingredient to make your mushroom sauce a bit more interesting. Add some anise. Who knew?

Niki embroiders anecdote with fact. She describes "The Monte Carlo, a supper club dating from 1906. The place isn't retro: you're just late. It has a tin ceiling and a copper bar and serves the kind of Martinis to make you see the Prohibitionist's point." Yes, this is a masterwork fit for any culinary alchemist but it will find a wider audience in ordinary food lovers who will taste their own dishes in a different way. It's a book with wide appeal: to the food academic, and to the rest of us who just enjoy flavour. That is, after all, the reason why you are reading this review, and the reason you will buy the book. Intriguing isn't it?

The Flavour Thesaurus – Pairings, recipes and ideas for the creative cook
Author: Niki Segnit
Published by: Bloomsbury
Price: £18.99
ISBN 978-0-7475-9977-7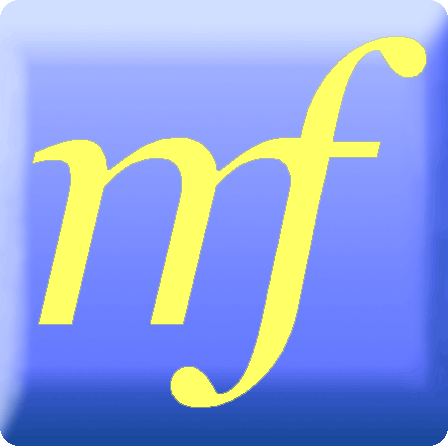 Cook – A year in the kitchen with Britain's best chefs
Well, perhaps that's a bit of an overstatement! Perhaps the phrase might more aptly be "A year in the kitchen with some of Britain's best chefs" but if that's the only criticism of this cookbook then the editor need not feel too aggrieved. And, yes, that is my only complaint.


This is a whopping and worthy tome showcasing the recipes of noted chefs and a few that deserve to be more celebrated than they are. This book of seasonal cooking guides you through the changing fresh produce, offers tricks of the trade and presents mouth-watering recipes. It's the Observer Food Monthly encapsulated in hard cover, and will encourage the grinding of teeth from many who have painstakingly snipped recipes from those pages. Put away the scissors and buy this book.

I have enjoyed a day of sheer culinary and literary indulgence. I have leafed through the pages of Cook and found some of my own personal favourite chefs. Vivek Singh of Cinnamon Club with his Gajjar Mutter Tamatar ki Subzi – winter vegetable curry with carrots, peas and tomatoes. This is Indian home cooking at its best. A simple dish but sure to appeal to anyone loving comfort food. To accompany the quintessentially English Sunday roast one would choose Rowley Leigh's Perfect Roast Potatoes. Another easy dish but a decent roast spud can be the making of your special weekend meal. Not surprisingly Rowley has Le Café Anglais in Bayswater, London.

Another winning recipe is that for Creamy Spiced Mussel Soup from Chris Galvin who runs various eponymous restaurants. The spice in question is supplied by a pinch or so of curry powder and a thread or two of saffron. The resulting soup takes one back to evenings in Belgium (where such soups have a cult following). Serve crusty bread alongside; a smart dish that's ready in just a few minutes.

Tom Oldroyd is head chef at London's Polpo. His Risi e Bisi – Venetian rice and peas – is the sort of dish that we crave when we visit Italy. It's a rustic dish that we seek on Italian menus. It's a plateful of creamy deliciousness that we can create at home. It's finished in less than half an hour. Add a glass of something red and perhaps a bit more of the aforementioned bread.

The most striking recipe must be that for Whole Roast Suckling Pig. This comes courtesy of Sam and Eddie Hart who own and run Fino, Barrafina and Quo Vadis in London and they are the authors of Modern Spanish Cooking. The prospect of roasting a whole pig might be daunting but remember that it's a little piggy and not a fully-grown adult. You'll manage the exercise with no problem. If a regular domestic oven is what's gracing your kitchen then you can always cut the carcass in half and use two trays. This porker could be a regular guest at any major celebration. A dish requiring little preparation but the finished result will be memorable.

Thomasina Miers has several recipes here that are noteworthy but I have chosen her Mexican BBQ Ribs as my pick of the best from this book. This lady should know a thing or two about Mexican food. A former Masterchef winner, she spent a year working in Mexico before opening her restaurant Wahaca in London's Charing Cross. There are now several branches. This is not a meal to eat wearing your best silk shirt. Get stuck in and savour – it's casual food at its best. Perhaps casual food is always best. Thomasina has penned several books, with her latest being Mexican Food Made Simple.

There are lots of multi-chef books around but this one is a class act. It brings together some of the best talent and offers recipes that any home cook would be able to make. Nothing too cheffy or outrageous here. This would be welcome gift for any food lover or enthusiastic restaurant goer.

Cookbook review: Cook – A year in the kitchen with Britain's best chefs
Authors: Various
Published by: Random House
Price: £25.00
ISBN 978-0-85265-223-7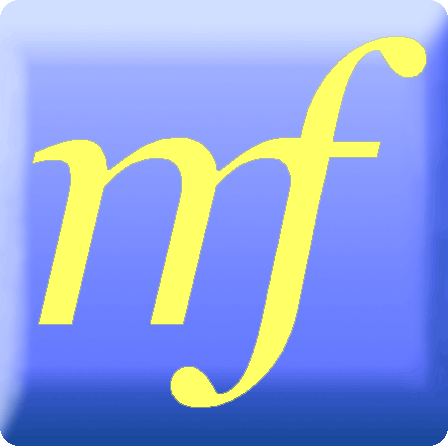 The Yogurt Cookbook
Arto der Haroutunian died too young. His books have become collector's items but thanks to Grub Street we can all have access to his collections of eclectic and fascinating recipes. He had a focus on Middle Eastern food but this particular volume is ingredient-based and offers an insight into the uses of yogurt in many culinary traditions.


Yogurt is a mystical food, being live in the same way as yeast. It's healthy and versatile, and can constitute a light snack in its natural form or be an essential ingredient for both sweet and savoury dishes. Popular now in the UK, it was once a rarity. 50 years ago it was unheard of and 10 years after that it was found only in the fridges of those middle classes who might have travelled to Greece for a holiday. It then became synonymous with hard-core vegetarianism and all things bland. Those days have gone and now we all have access to good quality yogurt and we can even make it at home.

We are now more aware of the healthful properties of yogurt. The author starts with a memorable quote from one of its supporters: "I owe my family and age to yoghurt, nothing else – not even God!" Those words from M. Husseynov at the age of 147.

Yogurt is easy to make at home. Just milk and a spoonful of live yogurt left tucked up in an airing cupboard will render tubs of natural yogurt for just a little money and hardly any effort. Add your own fresh fruit or honey and you have a quick breakfast or economic dessert which will be a preferable alternative to cake or ice cream for the kids. Let them design their own toppings and they will be sure to ask for more.

A rather different use for yogurt is as a base for soft cheese. Add herbs and a little salt to strained yogurt and you have a flavourful and delicious starter or sandwich spread. Panir (paneer) is the celebrated Indian cheese which uses lemon juice to encourage separation of curds from whey. Once strained, this will set into blocks for easy cutting. The resulting cubes can be used in the same fashion as the commercial product.

Yogurt is the key ingredient to many Indian dishes including Murgi Dahi – chicken in yoghurt-curry sauce. Many korma recipes also call for yogurt and it's the ubiquitous garnish for chaat and for Middle Eastern kebabs, as well as those from the tandoor. My favourite recipe in the savoury section is probably that for Roghan Josh. A simple version of this common dish but it has all the flavour characteristics of much lengthier alternatives.

The chapter on sweets and cakes offers many international delights and showcases the naughtier side of this mostly healthy food. Awamaat - Arab doughnuts - definitely fall into that category. These are somewhat different from the Western doughnuts as they have self-raising flour as the raising agent instead of yeast. The fried golden puffs are dipped into rosewater-flavoured sugar syrup before being served sprinkled with walnuts and pistachios.

Arto der Haroutunian penned a book which is filled with delicious recipes for all manner of dishes. They are all good and all just happen to include yogurt. It draws on many culinary traditions and will appeal to anyone who enjoys real home-made food. If you can't spare the five minutes to make your own yogurt then buy some, but do try some of these recipes. A winner.

Cookbook view: The Yogurt Cookbook
Author: Arto der Haroutunian
Published by: Grub Street
Price: £14.99
ISBN 978-1-906502-61-4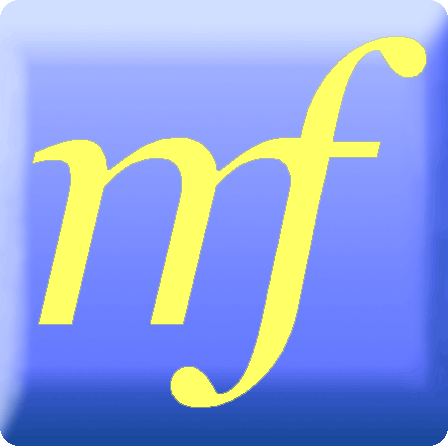 Cookbook review: Leon – Naturally Fast Food
Leon restaurant was founded by Henry Dimbleby, John Vincent and the celebrated cook Ellegra McEvedy. They wanted to open a fast-food restaurant that you would find in heaven. I would expect that to carry cream cakes, chocolate bars and deep-fried cheese sandwiches, and all calorie-free, but these three wise foodies elected to take the noble route. The food at the restaurant is chosen both to taste good and to do you good. This book
reflects that ethos.

I say noble but perhaps that conjures visions of bland and beige food served by a waiter wearing vegetarian sandals and a tie-dye apron. The reality is a lot more enticing. Healthy food will only do you good if you enjoy eating it. Leon – Naturally Fast Food offers dishes that will tempt, with no need for countless hours of preparation.

This volume will appeal to any food lover who misses those old-fashioned Christmas Annuals. It gives a pleasantly organic impression with muted earth tones, cartoons, photos and a deal of good humour. It's a book to browse through tucked up on a long winter night, but it's equally and more importantly a book to cook from on long days of any season.

The book is divided into two sections: Fast Food, well, no surprise there, but then it's onto Slow Fast Food, which was a bit more taxing on the imagination. These are quite simply slow-cooked dishes that are fast to reheat when one is in a hurry. A good example of this and a crowd-pleaser if ever there was one is Leon Chilli Con Carne. Easy to prepare in advance and the recipe is for six to eight servings so there should be plenty left over to put in the freezer.

The Spanish Pot Roast is perfect for a family meal or dinner for friends. It only takes 15 minutes to prepare and then it lingers in the oven for a couple of hours. You don't have to keep it company, as it cooks very well without an audience. This recipe is vibrant with paprika and the tang of sherry vinegar. The Tips section suggests the addition of chunks of chorizo, which would enhance the nuance of an Iberian flair to an extravaganza. Delicious.

One of the Fast dishes offers an exotic taste of Kerala. It's South Indian Pepper Chicken. We all have black pepper in our kitchens and this showcases that undervalued spice to great advantage. The key to the distinct taste is to grind even more black pepper than you think is reasonable. This dish has pepper as flavouring rather than as a seasoning. Be bold.

Sweet Potatoes are now available everywhere. They are simple to cook and kids love them. Leon – Naturally Fast Food has three options, but the one the majority of readers will try first is bound to be that for Andi's Sweet Potato Fries. Sweet potatoes never seem to make such crispy fries as regular potatoes. The secret of success here is thin chips and exceptionally hot oil. These might not sound like a healthy option but food cooked at high temperature will absorb less oil than at lower temperatures.

Leon – Naturally Fast Food is going to appeal to the novice cook as the recipes are broad-based and simple. The more practised home chef will enjoy some of the unique recipes. A great tapestry of flavour and imagination.

Cookbook review: Leon – Naturally Fast Food
Authors: Henry Dimbleby, John Vincent
Published by: Octopus Publishing
Price: £20.00
ISBN 978-1-84091-556-3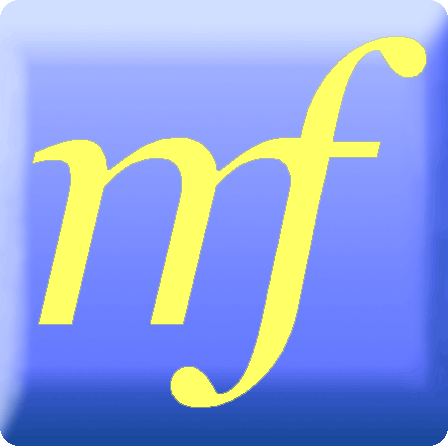 Cookbook review: The Great British Book of Baking

This book goes right into my end-of-year Top Ten cookbook reads for 2010. No deliberation and no waiting in case another contender floats through the letterbox. The Great British Book of Baking is, in my opinion,
everything that a good cookbook should be.

This chunky volume is the companion to the BBC series of The Great British Bake-Off. I didn't view this at the time of original broadcast as I am not keen on cookery competitions. They more often than not have a ticking clock as the focus and hapless members of the public providing the cruel and embarrassing light relief. But I felt obliged to watch the catch-up episodes of the TV series and was greatly relieved to find that this particular competition owes more to a WI summer baking contest than Hell's Saucepan or Master Chefette.

Nobody bakes better than the British. It's true that the French might have more elaborately decorated cakes, but Rockers' Sox-green icing garnished with a Barbie pink rose has never appealed to me. Over sweet and bright enough to read a book by. On the other hand, we have a wealth of recipes for delicious baked goods that don't need camouflage; well, apart from some delicately frosted biscuits, expertly executed by one of the soon-to-be-famous amateur cooks immortalised in this book. They are stunners.

Every category of baking is considered here, from crisp and crunchy cookies to light and fluffy sponges. Sweet treats and savoury pies that will take us back to the long-lost days of mums making the Sunday roast go a bit further by way of the addition of a few vegetables and a deftly-crimped pastry crust. And then there is bread, that mystical foodstuff that owes its success to a live culture and a practised hand. It's all here.

I have favourite recipes and they are the most traditional of the selection. Treacle Tart made with fresh breadcrumbs and Golden Syrup is high on my list of teeth-achingly sticky confections. My mother would substitute cornflakes for the bread but I prefer the version in this volume. The texture of the filling is velvety.

Maids of Honour are delicate little tarts named after the Queen's maids of honour at the time of King Henry VIII. Not sure exactly which one of his queens enjoyed those tartlets but they have endured far longer that the royal ladies. The filling is an almond flavoured sponge and so popular have they proved that they are still on sale at the old tearooms opposite Kew Gardens.

Chelsea Buns are a British version of what Americans call cinnamon buns. Those have a thick glaze of white icing rather than the light sprinkle of sugar customary on this side of the pond, and are liberally spiced. I was shown how to make Chelsea Buns in the dim and distant days of school cookery lessons but I didn't perfect the technique till many years later, and I can tell you it's worth practising. There can be few things more tempting than the aroma of baking bread and if you can manage this recipe on a Sunday morning with a house full of in-laws you will earn decades of brownie points.

The Great British Book of Baking is a joy. This will never grace my amply stuffed bookshelves as I have already allocated a space on top of the microwave. Nice and handy, and reminding me daily of how easy and how rewarding baking can be. I thank the contestants and contributors for their courage and recipes, Mary Berry and Paul Hollywood for tips, and Sue Perkins and Mel Giedroyc for being the best of testers and presenters. A thoroughly worthwhile investment and a must-have for anyone who wants to cook real honest food.

Cookbook review: The Great British Book of Baking
Authors: Various
Published by: Michael Joseph – Penguin
Price: £20.00
ISBN 978-0-718-15711-1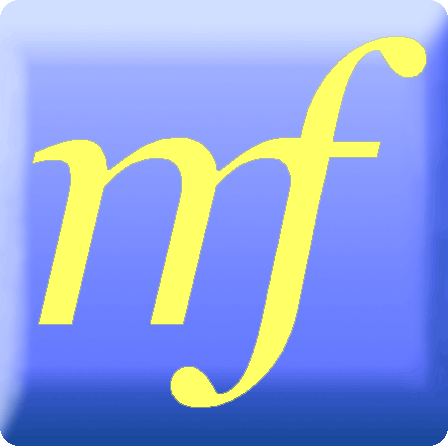 Cookbook review: The Flavours of Greece
Greek cookbooks are surprisingly thin on the ground. I am glad to see that Grub Street has noticed the void and has chosen to fill it with this particular volume. Both the recipes and the photography will remind you of balmy Aegean evenings sitting under vine-draped pergolas eating fresh produce laced with aromatic herbs
and spices. The romance of a setting sun and Nana Mouskouri playing in the background. Yes, the ambiance was heady and the food delicious and not too difficult to replicate at home. Greek food is simple, relying on fresh meat, fish and vegetables. Add olives and feta and filo pastry and you have the staples of Greek cuisine.

The Flavours of Greece is a comprehensive lexicon of the Greek kitchen. The author, Rosemary Barron, is an expert with decades of experience. She had a cooking school which was described by Vogue Magazine in the 1980s as "one of the best cooking schools in Europe". Her recent cookery courses in Santorini have been described by Condé Nast Traveller as "one of the top 10" in Europe.

Rosemary is evidently an expert but she doesn't expect you to be. Her recipes are well written and none of the cooking methods will be over-taxing, even for the novice. There are plenty of dishes that don't require cooking of any description. There are pages of vibrant salads which just need deft arrangement. A selection of these would make a stunning summer lunch along with some Greek cheese and some grilled marinated meat – the very essence of summer al fresco dining.

But that hot weather (did we have any in August?) will give way to cooler autumn days when we crave hearty fare with robust taste. Yes, Greece has dishes that fit the bill. They have winter there as well. Sofrito (Piquant Garlic Beef) is a classic dish in both Greece and Greek restaurants worldwide. It has bold flavour and a rich texture. Served with a Greek rice dish, green salad and perhaps some crusty bread, this casserole is easy to prepare and truly authentic. An ideal dish for a winter dinner party. All the work is done in advance. The house will be filled with a tantalising aroma as the meat slowly cooks for three hours. Don't panic: you are not expected to watch the food for the duration. Its preparation time is a matter of minutes so it's 'fast' slow cooking.

Greeks love desserts and Galakoboureko (Filo Custard Pie) is a popular end to a meal or even to help down a cup of thick Greek coffee. It isn't difficult to make. The pastry is ready-made, the syrup takes just a few minutes, and the custard filling will cause you no problems. Only skill needed is the ability to stir. None of the ingredients are expensive and the pie offered here will feed 12 to 15 people. It's made in stages so another 'make ahead and assemble at the last moment' recipe.

Arni Kanellas – Cinnamon Lamb with Aubergines – is a striking and unusual dish but easy to prepare and moreish. The addition of cinnamon to lamb dishes is common throughout the southern Mediterranean but this particular recipe also has vinegar to give a tangy bite, and a scattering of capers to introduce a very distinct savour. Make this a day ahead to allow the full flavour to develop.

The Flavours of Greece offers every popular Greek recipe and many authentic dishes that are less well known. It's rustic cooking for the most part but the finished results are tempting. You'll be able to present truly Greek meals for every season and every occasion. A delightful and informative book introducing a cuisine which should be more celebrated beyond its homeland.

Cookbook review: The Flavours of Greece
Author: Rosemary Barron
Published by Grub Street
Price: £18.99
ISBN 978-1-906502-60-7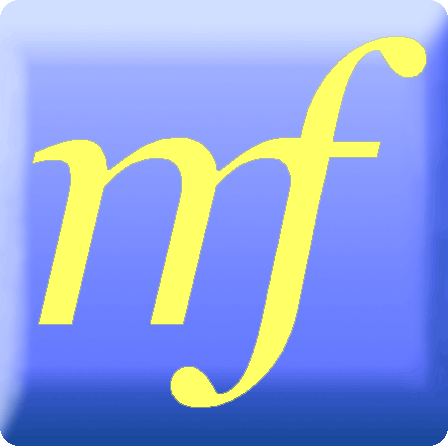 Cookbook review: The Mustard Book
We in Britain have long had a love for spice. That might be a surprising fact to many who believe that our food is bland and uninteresting. Look at our history, though, and you will find that so much of our sea-faring and globe-trotting has had other people's spices as the target. There have been wars fought and land seized for the want of pepper, nutmeg and cinnamon, but mustard has never caused any bloodshed as it's
always been here.

Mustard is a common little plant that grows in even the most inhospitable of environments. It was first used thousands of years ago, mentioned in Sanskrit writings from 3,000 BC and by Egyptians a thousand years later. In these modern times Canada produces nearly 85% of the world's mustard powder. It's one of the most popular and widely used spices and condiments.

The Mustard Book is both a history of the seed as well as a cookbook. It charts its culinary evolution and considers its medicinal applications, but its impact in the kitchen has been more significant and enduring. I suspect it's been a while since you have had your feet steeped in a warming mustard bath, but it's likely you have recently had a smear of mustard with your roast beef.

My first memory of mustard is of watching my father mixing the pungent powder with water an hour or so before Sunday lunch. Yes, back in the days before many ready-mixed types, every British larder had a distinctive yellow tin of mustard powder. The authors of this book pass on many gems of information about mustard preparation, and the most surprising of these is that mustard powder should never be mixed with hot water as it has a chemical reaction which spoils the taste.

There are 150 or so recipes in this volume demonstrating the versatility of the spice. There is everything from soups and sauces to pickles and even a couple of desserts (which might offer more novelty than temptation). The recipes for homemade mustards are fascinating and there are several that I'll soon be testing. There is a raft of commercial mustards available these days but it's still rather smart to be able to offer one's guests a condiment made in your very own kitchen. Lots of culinary brownie points with little effort.

Mustard isn't just for garnishing meat, although the founder of the Colman's empire was said to have made his fortune from what was left on the side of plates. It's the prime ingredient in traditional saffron-coloured Piccalilli; Lapin Mustard would just be rabbit without it; and Devilled-anything would be far too angelic if it was omitted. I do have a couple of favourite recipes from this book. The first is for Trieste Spread which is a simple but robust paste of mascarpone and gorgonzola with a little anchovy and caraway seeds along with the mustard. It sounds rather Eastern European, and the connection becomes evident when one remembers that Trieste was part of the huge Austro-Hungarian Empire till 1920. Hungarians do love their caraway seeds.

A must-try recipe is that for Herrings in Oatmeal with Mustard. Herring is still a reasonably economic fish to buy and this traditionally Scottish recipe shows off the taste and texture to great advantage. It's a healthy oily fish which benefits from a sauce with bite. The oat crust gives a crunch and makes for a tempting golden plateful. A delight for a winter supper.

The Mustard Book is the kind of volume that will be welcomed by the new wave of food lovers who are looking for pure ingredients, slow food, recipes that have endured, and dishes with old-fashioned good taste. A great addition to any cookbook collection, but a book to use and enjoy.

Cookbook review: The Mustard Book
Authors: Rosamond Man and Robin Weir
Published by Grub Street
Price: £16.99
ISBN 978-1-906502-59-1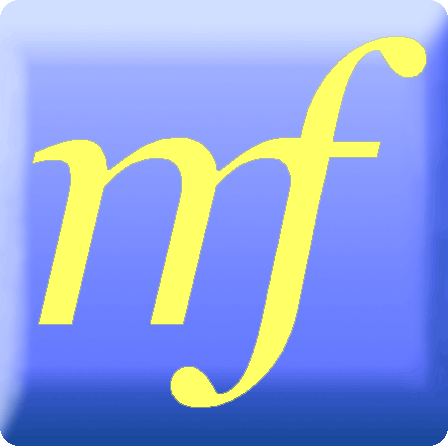 Cookbook review:
English Bread and Yeast Cookery – Elizabeth David
Perhaps bread has always been a comfort food. We welcome the day with a slice of hot toast dripping with butter, if we are lucky. Lunch of a bowl of hot soup with a slice of crusty rustic loaf. Afternoon tea with
some crumpets (yes, they too are technically breads) and a romantic evening meal with a basket of French baguette. We consider bread as such an iconic food that estate agents are suggesting that the aroma of home-baking bread could secure a house sale.

Not only are these baked goods iconic but the author has a similar status. Elizabeth David is the cook's cook, the chef's companion and the cookbook collector's perennial target. She has remained the doyen of all things culinary for two generations. She was penning prose about olive oil when the nearest most of us came to such an ingredient was Boots the Chemist. Elizabeth David has provided inspiration as well as practical advice, and this volume (first published in 1977) presents both those qualities.

It's probably true that her books on Mediterranean cuisine have been the most celebrated, but the author has stayed close to home for this project, with perhaps some short trips across the Channel. English Bread and Yeast Cookery is a cookbook but it's also a bread-maker's almanac, a baker's digest and a loaf lover's manual. It's a comprehensive guide to all the accoutrements of bread, from milling, yeast production, varieties of flour, to myth and lore.

The experienced cook will doubtless leaf through these first chapters and revel in the usual charm and wit that made this lady so popular. Her words set the scene for the extraordinary alchemy that is baking in general and bread-baking in particular. One is using a live ingredient which is influenced even by changes in the weather. One's sense of touch is key to success, making the process perhaps the most intimate and rewarding of culinary pastimes.

English Bread and Yeast Cookery will be equally welcomed by less experienced bakers who will want to turn to the recipes right away and start cooking. Their raw enthusiasm will be nurtured into confident skill with simple straightforward recipes. There can be few greater triumphs than presenting a well-textured loaf from one's own oven. Don't even consider leaving your first such master-work to cool. That honestly would be an unachievable challenge.

I mentioned that Ms. David gave a nod to the celebrated breads of France but she also voyaged south to Italy. Her recipe for Pizza might well be a starting point for those who want to learn more about yeast cookery. This is forgiving dough which will always result in a presentable meal. There are none of the worries of potential slump that one might have with the first attempt at a lofty cottage loaf. Pizza will also tempt younger members of the family into the kitchen. Cooking should be fun but bread baking can be magical.

This is a classic and a one-stop bread book. There are all the traditional favourites like Bloomer, Granary Loaf, and Baps but there is also a section on yeast cakes as well as those yeast-batter treats like crumpets and yeast pancakes, sweet savarin and savoury quiches. English Bread and Yeast Cookery is a book for those who know nothing of yeast baking and equally for those who love it but want to know more. Outstanding value for money and a must for any cookbook collection.

Cookbook review: English Bread and Yeast Cookery
Author: Elizabeth David
Published by: Grub Street
Price: £14.99
ISBN 978-1-906502-87-4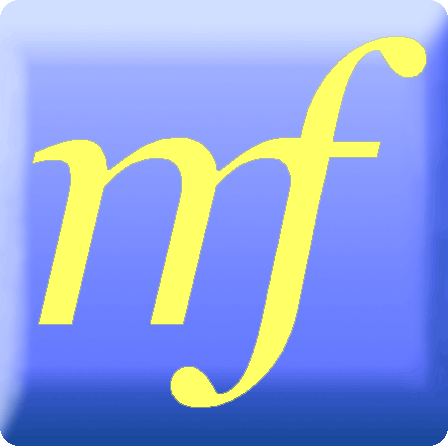 Cookbook review: Recipes Every Man Should Know
It's a little black book. Perhaps not THE little black book containing possibly incriminating information, but it does still hold within its covers tips and hints to encourage a successful social life, or at least it does if you are an eligible chap with a kitchen. It's the only cookbook I have come across that has a quote from The
Godfather - and that sets the tone for the book.

It's an unashamedly sexist wee tome but that sexism is laced with such wry humour that we can't be offended. It offers food as a tool with which to go a-wooing. Nothing too adventurous, but lots of standards including breakfast recipes for those mornings after the previous night's culinary triumphs.

The dishes do have a blokey bias but that will be the appeal. Beer Bread from this book is liable to sound a bit more achievable than a brioche from any other cookbook. A simple, quick and easy preparation which gives six servings. It could become a favourite accompaniment to the Beef Stew or even the Beef and Beer Chilli. Perhaps you might not be hearing "I gotta stay home tonight to ice some cupcakes" but "Gotta get home to finish the Jambalaya before me mates come over" could well be on the cards. Men who can cook will be popular with both their football buddies and the cheer-leaders.

Recipes Every Man Should Know is a funny but practical book. I wouldn't expect a woman to be giving this to the man in her life but a thoughtful sister might give it as a gift to her still-single brother. A guy would consider this as a birthday gift for a pal who is still lonesome, and there are many men who might feel this volume would be a solid investment for their own future. Perhaps it could be subtitled: 'The way to a woman's heart', or 'Dress the salad to impress', or 'Baking for the boss'.

Recipes Every Man Should Know is an amusing read, but the recipes are truly made for the novice cook. Nothing frilly and complicated, although it does offer a Lobster dish for that special fancy dinner. A great stocking-filler for the holidays, and a change from socks.

Cookbook review: Recipes Every Man Should Know
Authors: Susan Russo and Brett Cohen
Published by: Quirk Publications Inc.
Price: $9.95
ISBN 978-1-59474-474-7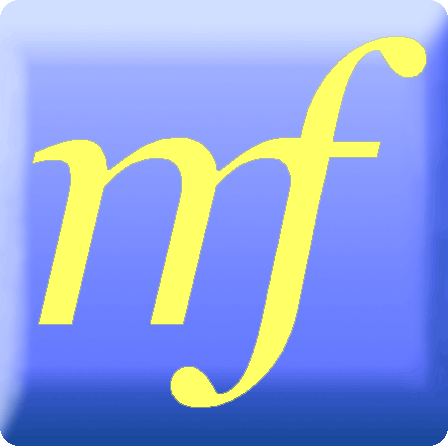 Cookbook review: Geetie's Cookbook
Geetie's Cookbook is subtitled "Recipes from the kitchen of The Duke of Cambridge Organic Pub". It's a bit of a mouthful but a delicious one. It's a book full of recipes and inspiration. It's not only the food that grabs one's attention but the whole philosophy behind the project.


The Duke of Cambridge is indeed an organic pub. That expression does rather conjure visions of hippies striding up to the bar and ordering a manly elderflower cordial and some yoghurt-flavoured crisps. No, nothing as cartoon-worthy as that. It's all about quality of produce, sustainability and food ethics.

Geetie Singh MBE is the managing director and founder of Sloeberry Trading, which operates The Duke of Cambridge. She is the sort of woman who is too busy doing to listen to those who say it can't be done. Both she and her company have received gongs and plaudits aplenty from the likes of Good Pub Guide and The Soil Association, and she has been Entrepreneur of the Year – Asian Woman of Achievement 2002. She is a hard-working lady with vision and drive.

This is a book which presents the best of the pub's food. Even the pages look organic, in earth tones and natural hues. The photography is striking and the overall impression is of comfort, cosiness, warmth and proper food. Gastropub grub at its best.

The recipes are divided by season and that's the way Geetie and her chef Sara Berg would like you to use it: by season and by buying what's fresh. That produce will also be at the best price, so it makes financial sense as well. Each season has its menu just like in a restaurant. The recipes are easy to follow and it's simple to mix and match the side dishes.

Yes, The Duke of Cambridge is organic but it's your choice to follow that path or not. All the recipes work with regular produce and I for one would rather my dear reader bought standard greens than no greens at all. The important issue is that we cook, and enjoy the finished results.

There are a few cheffy recipes here but don't be put off. If your local butcher is a stranger to a wild boar chop then just purchase some of his finest pork chops. Pig cheeks seem to be trendy at the moment so a reputable butcher should be able to supply you with some. Yes, it's a part of the animal that until recently didn't make it to the tables of polite company, but it's a marvellous cut of meat. Full of flavour with an almost gelatinous texture, it makes for rich and unctuous dishes. If we eat animals then we should surely treat the meat with respect and eat everything from head to tail (although some of the inside frilly bits have been known to defeat even this hearty eater).

Geetie's Cookbook isn't just for card-carrying carnivores. There is plenty here for vegetarians and my favourite recipe from the whole book is that for Savoury Cheesecake. It's not a dish for those who want to attain or remain a size 8, but for normal mortals it's a dish to die for. Three kinds of cheese are sweetened by the addition of leeks. An ideal summer lunch or a starter for a more substantial meal.

Natascha is the sous-chef at The Duke of Cambridge and she has a couple of her own recipes in the book. Her Lemon and Raspberry Tart is quick and easy and tangy. It has a classic biscuit base but with the addition of cinnamon and ginger. The filling is just cream, sugar and lemons with a garnish of berries. This would be perfect with a glass of fizz on a hot summer afternoon.

Geetie's Cookbook offers something for everyone. There is meat, fish and vegetables which are cooked to showcase their freshness. The Seasonal Fruit and Vegetable chart at the back of the book will help us city folk to appreciate the right time to buy those blackberries, and there is a similar one for fish and seafood. This isn't over-fussy food and it does indeed make you want to grab your wicker shopping basket and head to the farmers' market.

Cookbook review: Geetie's Cookbook
Author: Geetie Singh
Published by: Grub Street
Price: £ 18.99
ISBN 978-1-906502-49-2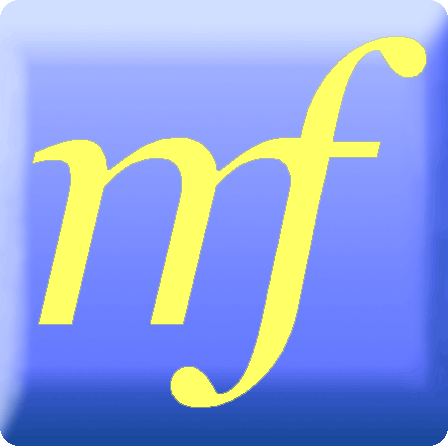 Cookbook review:
Arabian Flavours – Recipes and Tales of Arab Life
We have not had great exposure to Arab cuisine in Britain. Our connections to that region have never been as close as, say, those we have with our former colonies; so our high streets are more than adequately
garnished with restaurants offering Indian food, air travel has introduced us to Spanish food and Greek food, and we have long had love affairs with the dishes of both France and Italy; but the dishes from further south have until recently remained a mystery.

Arabian Flavours – Recipes and Tales of Arab Life offers a rare insight into real Middle Eastern cuisine and family life. It's easy to forget that those areas that constitute romantic Arabia have not just been war-torn and troubled wastelands but countries that people call home, where there are happy memories of family, friends, conviviality and food.

Arab cookbooks are rare, and an Arab man cooking and writing about it is probably an even scarcer commodity. Domestic kitchens in Arab countries, as in Latin countries, have been the domain of mums, daughters and aunties since the invention of the wooden spoon. Those ladies have passed on cherished recipes from one generation to the next. Many of these simple and inexpensive dishes are included in this volume. We have all eaten falafel, hummus and couscous, and there are excellent recipes for those here. They are now common foods in supermarkets and kebab shops throughout the country but they are much better quality when made at home, and this book will introduce you to even more exciting dishes.

The author, Salab Jamal, is a Palestinian and he remembers his childhood in Nablus which is these days so often at the centre of conflict. He recounts the tale of his arrival in Spain and the fact that neither he nor his fellow Arab students had a clue how to cook. Seems that necessity was indeed the mother of invention.

Salab offers a raft of around a hundred classic Arab recipes and they are an enticing bunch. You would have heard of most of them and perhaps eaten many of them if you have visited Morocco or Egypt. A lovely and quick dish for a breakfast or snack is Mdammas. You can buy the cooked purple broad beans, which are the basis of this recipe, in Middle Eastern grocers shops. Add some spices and vegetables and you have a mixture that cries out to be scooped with Arab flatbread.

If you are popular and have 19 friends then you might consider Al Uzi which is a whole stuffed lamb for 20 or so people. You'll need your largest pot and the use of a range oven. Having said that, I should point out that even this is a simple yet striking dish. Memorable.

Arabian Flavours – Recipes and Tales of Arab Life is a must-read for any food lover who is heading to North Africa or any Arab country. The book is a delightful cookbook, a humorous travelogue and a history of one man's culinary and social experiences. It was awarded "Best Foreign Cookbook in the World" at Salon du Livre Gourmand in 2000. It is a unique and charming volume.

Cookbook review: Arabian Flavours – Recipes and Tales of Arab Life
Author: Salab Jamal
Published by Souvenir Press
Price: £14.99
ISBN 0 285 63674 X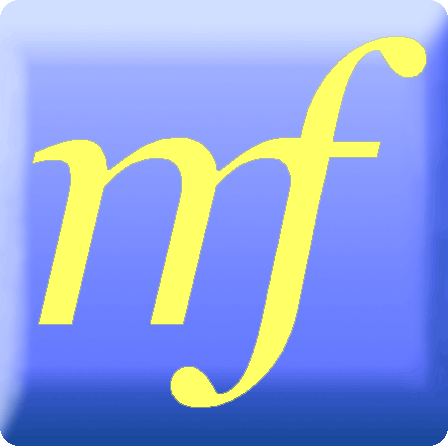 500 Italian Dishes
It's summer in England and we have been blessed with dry weather. OK, the sun seems to have been as elusive as ever but at least it's warm enough for us to indulge in a little al fresco dining. Our tables might well be strewn with Italian dishes, and those tables that are not probably wish they were.


Continental food is, for many at least, the epitome of summer eating. We are driven to wax lyrical about the form and flavour of a ball of mozzarella and we might even cry like an Italian opera singer at the prospect of delicately dressed pasta. 500 Italian Dishes presents us with enough recipes to serve many a Florentine feast or Ligurian lunch.

My regular readers will already know that I am a fan of this 500 series from Apple Press. They are compact volumes but they offer hundreds of pictures to aid the novice, and recipes that reflect both classic and contemporary dishes. In this edition it's Italian dishes, and there are some favourites as well as some lesser-known delights, both savoury and sweet.

The chapters are divided by course and being Italian there are lots of those. You don't have to cook six or seven courses but rather mix and match recipes from perhaps three of the chapters and reserve a dinner of 5 or more courses for when the in-laws are over. They will be impressed.

Consider starting with antipasti and then a pasta dish and you'll want a dessert. Perhaps a different selection of three courses comprising salad, meat, and never leave out the sweets. If you are pressed for time you might only want one course, so go straight for the tiramisu.

Most Italian cooking isn't complicated or time-consuming. This book reflects our modern need for quickly prepared meals. Not many of us have an elderly black-clad family member at home just cooking all day. We want good food with only reasonable effort. Insalata Caprese is celebrated for being flavourful and fast. It's a quick classic salad of tomatoes and mozzarella with a sprinkle of basil. It doesn't sound exciting but the success of the experience relies on the quality of cheese. There is a huge difference between the best and worst mozzarella available in the high street. It might sound a hackneyed phrase but you honestly will taste the difference.

Making salad isn't really cooking but there are so many recipes here for dishes that are amazingly simple. Pasta alla Carbonara is cooking for those who don't cook. The sauce is finished before the pasta is. Lasagne al Forno is a celebrated dish because it works well both for family and for those evenings when you want to entertain without fear. This dish, some rustic bread, a green salad and a bottle of Italian red and your guests will think your grandfather's name was Giovanni.

I have found lots of must-try recipes. Cannelloni al Pesce is a dish of filled pasta tubes. In this case it's white fish but there is yet another version using Bolognese sauce. There's a total of five alternatives to the original recipe, which had mushrooms as the stuffing.

Torta di Riso has long been a family favourite and I am pleased to see a recipe included in this book. It's a cake that's about texture as much as taste. It's not difficult to make and it works well as a dinner party dessert, or try a slice with coffee in the afternoon. The Italian version of a teatime treat.

Apple Press have maintained their standard with this, the latest in the 500 series. It's all a good practical cookbook should be. Great value for money.

Cookbook review: 500 Italian Dishes
Author: Valentina Sforza
Published by: Apple Press
Price: £9.99
ISBN 978-1-84543-368-0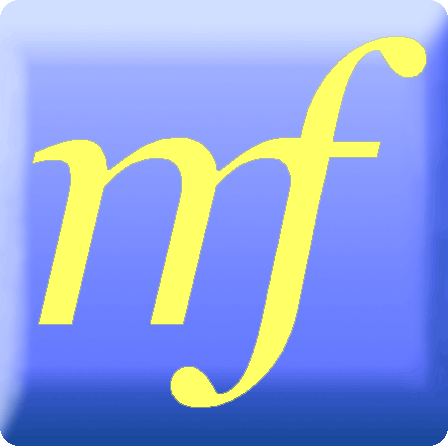 Traditional Indian Cooking
I have reviewed Indian cookbooks written by Indians in India, by Indians living in England and those living in the USA. Ramola Parbhoo adds another thread to the Indian culinary diaspora. She is of Indian descent and was born and raised in
South Africa.

I was wondering what to expect. Perhaps an eclectic mix of African wildebeast curry and zebra kebab? Not at all. Ramola has stayed faithful to her own culinary heritage but has penned a book of real traditional Indian recipes that are just a bit different from those found in UK-targeted cookbooks.

There is much here that will be familiar to the collector of Indian recipe books. Plenty of breads to tempt with their delicate perfection, but there is lots more that has rarely been covered. Green and Red Masala Pastes will fire both the imagination and palette. These are used in several of the main dishes so would be worthwhile mastering. There are samosas here but with a variety of different fillings. Chicken and Mushroom, Peas, and Fish make a change from the regular spiced potato or meat. Moorkhoo are spiced maize flour noodles. They are a crisp and moreish snack and not to be missed. Khaman Dokri – steamed semolina savouries – are light and spongy and unlike any other Indian snack.

If your morning needs a bit of a kick start then look to Ramola's recipe for spicy egg-fried bread. It's the Indian version of French toast but this one has real flavour from Green Masala, cumin and coriander. Alternatively try Spicy Scrambled Eggs – Inda na Poora. Onions and spices perk up this breakfast staple.

There is plenty here to warm the heart of any fish lover. Fish Fillets in Batter – Machi Pakora – has the edge on more traditional fried fish. Once again it's the addition of spices that helps this dish to shine. A healthy alternative would be the simple Grilled Fish with Garlic and Chilli or Paprika – Masala Machi. It's easy to adjust the heat by using different ratios of paprika and chilli.

The sweet chapter has me glued to the back of the book. I am addicted to Indian sweetshops but I am equally enthusiastic about the prospect of making some of my favourite treats at home. Burfi is ubiquitous in those shops but there is a recipe here that will be worth practising. Another dessert I am drawn to in restaurants is Rasgoola – milk dumplings in syrup. They are truly teeth-achingly sweet but difficult to pass up on. Gool Goolas are similar but golden in colour and fried.

Traditional Indian Cooking should be an addition to your Indian cookbook collection. Yes, there will be a few duplications of recipes but there is enough here that is new to make this book worth considering. It's coffee table quality but a practical book that you will use often.

Asian cookbook review: Traditional Indian Cooking
Author: Ramola Parbhoo
Published by: New Holland
Price: £17.99
ISBN 9781741107845

Lotte's Country Kitchen
I review many cookbooks in the course of a month but this one has had me waiting in eager anticipation. It has arrived, and is just what I had both expected and hoped.

Lotte Duncan will be a familiar face to those who watched and loved the much-missed Good Food Live on the UK Food TV network. She demonstrated delicious dishes and presented the show when Jeni Barnett was away. She has also hosted her own series. She is well-respected in the British food industry, being a skilled professional and a remarkably nice person - those two virtues not being commonly found ensemble in the world of Media. She is also a rose addict but I am sure that is her only vice.

This stunning book is a paper representation of the lady – it's pink and pastel-coloured – and the
photography by Lara Holmes is superb. The location scenes are in fact shot at Lotte's chocolate-box cottage from where she runs her celebrated cooking school. Her kitchen is quintessentially Lotte with patterned cups and cake stands, two cats and an Aga. Yes, indeed this volume considers the owners of that great iconic stove, with every recipe giving Aga-appropriate directions. Lotte runs classes to demystify the beast.

The book looks terrific but a cook does not cook by looks alone. The recipes need to be good, quite simply they need to work, and these do. The dishes are scrumptious, simple and sensible. It's British cooking at its finest. There are classics with a twist (Mince Pies with Orange and Almond Pastry) and some departures. Spicy Flatbread might not seem very British but present it wrapped around some marvellous lamb and you have the epitome of evolved British cuisine. A reflection of our contemporary tastes. This is no dry old-fashioned tome.

I am waiting for September to try Lotte's Winter Tonic Jelly. Her Dried Berry Scones will be a delicious vehicle for that, but Lotte's Salmon, Pea and Mint Fishcakes are already a regular lunch chez nous. Serve with home-made tartar sauce and feel like a pro. Making mayonnaise isn't rocket science but it always gives me a kick when it works. Lotte gives tips on mayo retrieval should disaster strike.

Try a few of Lotte Duncan's recipes and you'll have confidence in her judgement when it comes to the unlikely sounding Chicken and Anchovy Trust-me-pie. It's probably well named, as the combination of poultry and oily seafood might not, at first, sound enticing. Consider anchovies as merely a seasoning. They impart an agreeable salty tang rather than evoking the memory of kippers. You'll not be disappointed and nor will your guests.

Raspberry and Rosewater Cream Tart is an easy dessert. You have permission to use commercial pastry, and that is reassuring for the less experienced or for those of us who are strapped for time. It's as pretty as a picture and the ideal end to a summer meal. The rosewater gives a delightful hint of exotica rather than a slug of "evening in Paris". It's the sort of recipe which I seek out. Looks sophisticated but little effort to prepare.

Lotte's Country Kitchen is gift quality but it's far from a coffee-table volume. It's a cookbook that will serve you well through the months. A book to admire but definitely to use. Its pages might well become smeared with meat juices and a splash or two of gin but that's the way it should be and I am sure Lotte Duncan will take it as compliment. She is that kind of girl.

Cookbook review: Lotte's Country Kitchen
Author: Lotte Duncan
Published by: Absolute Press
Price: £20.00
ISBN 9781906650285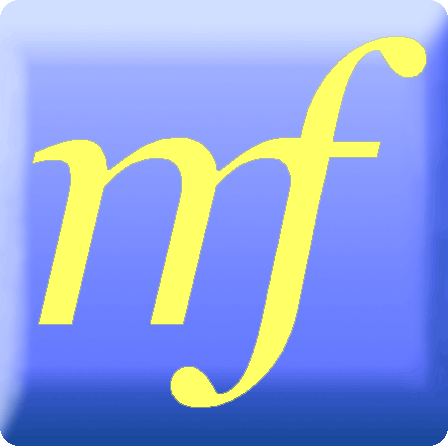 Spices, Salt and Aromatics in the English Kitchen
Elizabeth David is for many the Grande Dame of British cooking, although she is more famed for her writings on the cuisine of the Mediterranean at a time when the prospect of many Brits travelling to those sun-drenched climes was slim. Spices, Salt and Aromatics in the English Kitchen takes us a little further
afield to explore the flavours of the East.

This volume (the latest in a series of Elizabeth David classics from the well-respected publisher, Grub Street) is strewn with references to cinnamon, cumin, coriander, nutmeg, pepper, mace and our own English mustard. She quashes the widely-held misconception that food in England has always been bland. OK, so perhaps that concept is less believed these days, but it endures with Americans in particular.

But even before the advent of Chicken Tikka Masala, we had an appreciation of warming spices from the Orient. It's been a love affair that started in antiquity and has endured down the centuries. Think of cinnamon in cakes and Victorian punches; remember nutmeg on rice pudding (a personal nutmeg grater was often found amongst the upper-class accoutrements). Something as common as a grind of pepper has enhanced our food for centuries. Wars have been fought and lands seized for the very want of these spices.

In her wonderful book Spices, Salt and Aromatics in the English Kitchen, first published in 1970, Elizabeth David reminds us of the importance of spice in English cookery. There have been references to various spices since the very first English cookbooks. The recipes might have been sketchy and designed very much with the cook of a grand house in mind but those spices were there in luxurious abundance. Curry took hold here in the days of the Raj – not perhaps the most authentic of examples but popular nevertheless. The move to spice up Britain started before we even knew what to do with a Vindaloo.

Although first published 40 years ago, this book is still a worthy read. The author remarks more than once that this book is just a taster and not a comprehensive guide, but she has contrived to fill the pages with recipes and histories of spices and seasonings for sauces, salads, fish, meat, rice and vegetables, poultry, desserts, chutneys, pickles, condiments and drinks. Her dishes use a raft of spices, but are mostly straightforward. Perhaps I would counsel that the boar's head be left to the more experienced cook. (It takes 10lb of stuffing and a pound of truffles. Poach in 6 gallons of water and invite the in-laws round, and there should still be leftovers for sandwiches.) This is just a recipe to illustrate the charm of cooking in the 1840's. The majority of other dishes are easy to prepare: for example, the recipes for potted cheese are simple and these tangy, spreadable delights are great additions to any cheeseboard.

In her personal life she might have had feet of clay but Elizabeth David remains firmly affixed atop her culinary pedestal. She has offered wisdom to a couple of generations of domestic cooks. Her writing is personal and anecdotal. She points out possible pitfalls and freely admits that she herself has stumbled into many. She gives confidence without being patronising. She once said "Writing doesn't come easily to me. It gets more and more difficult." Her books are a testament to her perseverance. They are as unique as she was.

Cookbook review: Spices, Salt and Aromatics in the English Kitchen
Author: Elizabeth David
Published by: Grub Street
Price: £12.99
ISBN 978-1-90204-66-3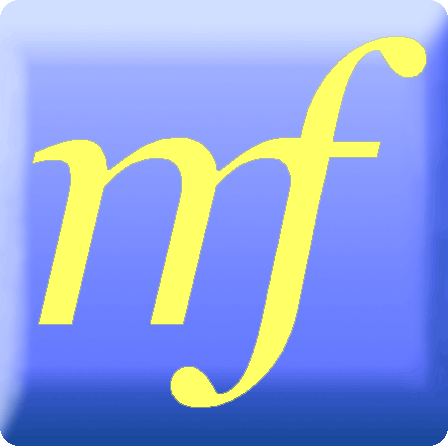 Japanese Home Cooking with Master Chef Murata

You probably won't recognise the name of the chef unless you are reading this in Japan. It's no surprise, but our ignorance has everything to do with geography and nothing to do with lack of celebrity or talent on behalf of Chef Murata. He is a much-Michelined restaurant owner/chef as well as being a familiar face on Japanese TV cooking shows.


Yoshihiro Murata was born in Kyoto to the family owning the renowned Kikoni restaurant. This serves classic Japanese food, and Yoshihiro is now the third generation to own this restaurant and its two sisters, one in Kyoto and the other in Tokyo. He has a passion for Japanese cuisine and has become its international ambassador.

I love Japanese food but I much prefer the more complex cooked dishes to the ubiquitous sushi and sashimi. These are marvellous foods but I would tend to eat the best raw fish in a trusted restaurant rather than making it myself and having to trust the seafood counter at my local supermarket. Grilled, fried, steamed, simmered dishes are easy to accomplish at home with ingredients commonly found in any high street.

Japanese Home Cooking with Master Chef Murata offers 60 quick, easy and healthy recipes for the Western enthusiast. Some will be unfamiliar but the names of others will ring bells. Perhaps you might even have been fortunate enough to find a Japanese restaurant serving a couple of them. You won't need to buy any specialist equipment and you won't need a diploma from the Nagasaki Culinary Institute (is there such a school?) to undertake the preparation. There is nothing here to cause terror.

Shabu-Shabu Hot Pot could not be easier. It's a one-pot meal constructed, rather than cooked, at the table. It's a process much like fondue. Start by heating stock in a pot over a burner. Add vegetables according to their cooking times. Allow each guest to cook their own beef. Shabu-shabu is said to be the sound of the aforementioned meat being agitated in the soup. Remove the vegetables to bowls and enjoy with either Ponzu Sauce or Peanut Sauce (recipes here). Another stylish but simple hot dish is Chicken Meatball Hot Pot. It's finished in minutes and would make a superb starter or warming winter supper. A light and healthy meal.

For those who must have their fix of rice and fish, there are recipes aplenty. Tuna-Mayo Rice Balls make delicious snacks, but for something no more taxing but a little more adventurous try the Seared Rice Balls with Bacon Soy Sauce. Well-flavoured filling encased by cooked rice and then grilled to golden, toasty perfection. One would make a substantial snack ...but who could stop at only one?

This is an inspiring collection of Japanese recipes for the European cook. Fresh ingredients used to make flavourful and comforting meals. The photography by Akira Saito marvellously showcases the finished dishes but it's a book to use as well as admire.

Asian Cookbook: Japanese Home Cooking with Master Chef Murata
Author: Yoshihiro Murata
Published by: Kodansha International
Price: £13.99
ISBN 9784770031327

Cookbook review: The Art of Preserving
This is a bumper volume of well over 200 pages of recipes, and the stunning photographs by France Ruffenach make this a coffee-table-quality book. Its American authors Rick Field and Rebecca Courchesne offer a slightly different perspective on preserving from our traditional British one.


Bottling and preserving has enjoyed something of a revival over the last decade. Perhaps we are trying to embrace the old-fashioned values of waste-not-want-not, which was the fore-runner of eco-friendly and lets-all-be-green. Those of us who grow fruit and veg are driven to the craft by necessity. What does one do with a glut? You could try and give it away but chances are your friends will have a similar overabundance. Preserving is the answer.

The Art of Preserving is a book suitable for both new preservers and well-preserved preservers. There are the basics and of course recipes for the bottled goods, but also others to help you use the aforementioned preserves. The recipes are easy to follow but a few bits of equipment will come in handy - nothing very expensive though. Save your old jam jars and buy just new lids. You'll feel noble about re-cycling.

Lemon Curd is a classic favourite but a taste of homemade lemon curd will spoil you for the commercial versions. There is a recipe for the curd and for tartlets. Lime curd is a vibrant alternative to lemon. The colour is fresh and verdant and would make a remarkable contrast to the other sweet berry-based spreads for a smart afternoon tea. Tangerine curd will be my gift to friends and family this year. This citrous fruit is the very taste of Christmas. The fruit is cheap and abundant at the end of the year, and tangerine curd on toast for Christmas breakfast could become a tradition.

A unique recipe is that for Dijon-style Mustard. Yes, it's cheap to buy, but a jar of shop-bought mustard isn't anything to linger over and savour. This is a simple preparation with a base of dry mustard powder. Just the addition of a few ingredients transforms that which is more usually left on the side of the plate into something that will elevate your cold cuts into gastronomic sandwich-fillers.

Apple Butter has nothing to do with any dairy products. Think of a very thick and flavourful apple sauce. The colour is rich and golden from caramelised sugar and it's a very forgiving preserve. It has a tendency to scorch and weld itself to the pan in the latter stages of preparation but a watchful eye will avoid such disasters. I layer this with crème fraiche for a simple but delicious dessert.

Hot-Pepper Jelly is a bejewelled sweet and sour gem. If you are not keen on heat then replace some of the chilli with sweet pepper. The visual impact will be the same but the end result will have a milder flavour. Try the original recipe before tinkering though. You will be surprised how delicate this can be.

The Art of Preserving – from jams and jellies to chutneys and pickles is going to be a welcome gift for any keen cook, and even for gardeners who want to make the best of the fruits, or vegetables, of their labours. It is great value for money.

Cookbook review: The Art of Preserving – from jams and jellies to chutneys and pickles
Authors: Rick Field and Rebecca Courchesne
Published by: Apple Press
Price: £16.99
ISBN 978-1-84543-388-8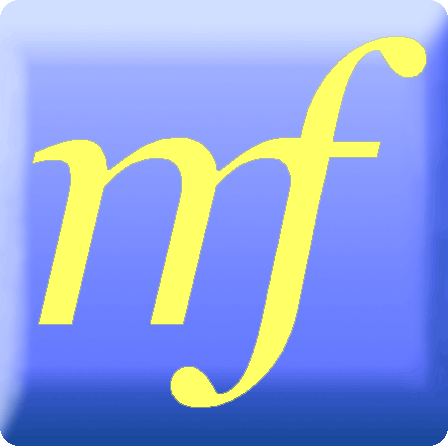 Verdura – Vegetables Italian Style
Summer in the UK. Where better to be ...well, apart perhaps from Italy. And if we have that vision in our mind's eye then perhaps we see ourselves sitting in the shade of a honey-coloured stone villa with vistas over shimmering sea, a table laden with antipasti of marinated vegetables, bruschetta with ripe tomatoes, probably a salad garnished with some creamy mozzarella. So if those foods are part of our culinary rêve
then why don't we realize that dream here at home and save the plane ticket?

Verdura – Vegetables Italian Style was first published in 1991. Perhaps some of the veggies mentioned might have seemed a bit exotic two decades ago, but you'll find them all in the UK these days. Most will be from our own producers and I am sure with another century of global warming we will be able to purchase olives grown in Bognor Regis.

This excellent cookbook offers inspiration. Its recipes are not over-taxing even for those wary of the interior of a kitchen. This is, after all, vegetable cookery. The techniques are simple, with a host of tempting salads for those days when real cooking is less than appealing. And there are soups aplenty for when the summer turns fickle.

Viana La Place is American, although her book reflects her Italian heritage. Its modern and light recipes consider today's lifestyle. We want good and healthy food without being a slave to the stove. Vegetables are economic and that is a big consideration in these times of fiscal unease. There are recipes for such a wide range of vegetables here that one need never resort to carrot sticks and a jar of mayo ...although they do have their place.

Pears, Parmesan and Celery is a classic combination. The addition of a handful of walnuts just increases the epicurean joy. A good example of recipes being faithful to their roots without the use of any rare ingredients. Mozzarella, Roasted Yellow Peppers and Tomato is another dish bursting with the flavours of the sun-kissed south. The success of the dish will depend on the quality of the cheese. Buy the best you can to ensure that the end result is delectable and creamy.

It's too much to hope that the British summer will last till mid-October so you'll be looking for some hot and hearty fare for the rest of the year. Country-style Vegetable Stew, Cianfotta, is warming and zesty. There are chilli flakes listed and that's not a modern inclusion. Italian savoury dishes often feature the spice although it's used as an aromatic rather than a heating challenge.

Italian desserts are the stuff of legend and there are delicious ones featured in Verdura. Golden Dream Pears, pere al sogno dorato, are stuffed, baked pears. Amaretti biscuits, almonds and Maraschino liqueur provide the filling for the tender and juicy fruit. A stunning pud but not over-taxing to execute.

Verdura – Vegetables Italian Style is a charming book of amazing food. The recipes can easily be tackled by even those living beyond the boot of Italy. Plenty for the summer months but this is an all-year-round cookbook. A bargain at only £12.99.

Cookbook review: Verdura – Vegetables Italian Style
Author: Viana La Place
Published by: Grub Street
Price: £12.99
ISBN 978-1-906502-78-2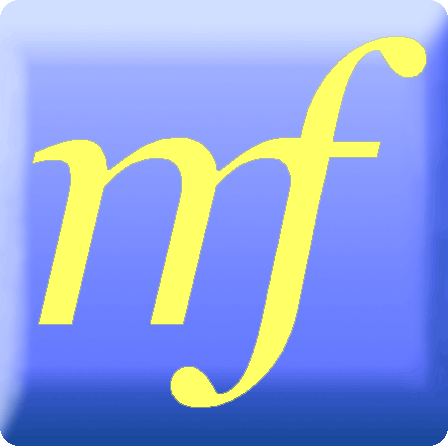 The Greens Cookbook
The sub-title for this tome is Extraordinary Vegetarian Cuisine. It is considered by many to be a classic and
now it's back in print and in the UK. This is going to be a treat for any serious cook, be they vegetarian or not, and any cookbook collector.

It has the air of a no-nonsense cookbook. It doesn't have glossy pictures so it's a matter of exercising one of our intellectual facilities. It's called reading. But once the shock of the new approach is absorbed then you'll realise that this book has much to offer in the form of recipes... and they are, after all, the reason for your purchase of this book in the first place.

Yes, you might well have a pile of vegetarian cookbooks, but there is something a little different about this volume. The recipes are original, individual and inspired. Some of them might at first seem a bit daunting to the novice chef but it's only cooking, after all. Just follow the recipe, lay out the ingredients before you start, and enjoy the process.

Many veggie cookbooks seem attractive because the recipes use few ingredients; dishes in those books might depend upon artful assembly rather than culinary skills. The Greens Cookbook is a real cookery book with some recipes that require cooking techniques rather than vegetable carving. Some of the recipes here might seem to have a lengthy catalogue of ingredients, but those spices and herbs add depth of flavour to the resulting dish. In short, there are recipes to suit every skill level.

An example of a simple but versatile recipe is Herb Cream Cheese. Just a little stirring and the spread is complete, but then add some vegetables and it morphs into Red Onion, Tomato, and Herb Cream Cheese. So few ingredients to enable you to present some homemade summer sandwich fillings or toppers for canapés. The Chilli Butter from this volume is another easy and quick preparation to help create stylish nibbles for drinks, or melt over grilled meat to impress your dinner party guests.

An economic and canny dish is Savoury Bread Pudding. Think savoury bread-and-butter pudding with its souffléd slices of bread, rather than the traditional now-rare British bread pudding (which was my grandmother's signature dish and set like a rather doughy brick). This recipe can be adapted to use up your leftovers.

The Greens Cookbook offers temptations for skilled cooks and achievable challenges to the less experienced. It's a book to inspire, but massage the recipes to make them your own and you could find that this tome is the one adorned with yellow sticky tags and pencil notes written in the margins. A despicable habit but the sign of a well-loved kitchen friend.

Cookbook review: The Greens Cookbook
Author: Deborah Madison
Published by: Grub Street
Price: £12.99
ISBN 978-1-904943-584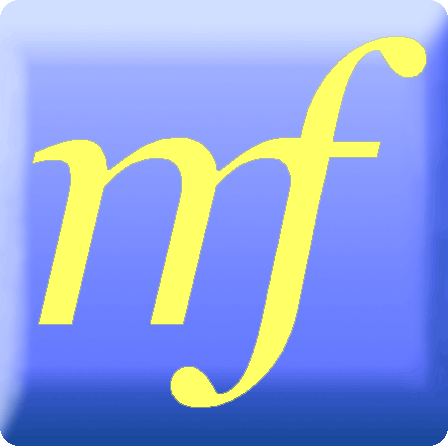 Funky Lunch – happy food for happy children
Feeding children. That starts being traumatic at about the time they learn to speak. "No, don't won' it", "yucky", "I fink it's too green" are all familiar kid-speak terms for "Mummy, I would rather not eat that today", "It will do nothing to engage my appetite" and "I find it visually unappealing". Force-feeding is illegal, so parents are on the horns of a dilemma.

It's important that children enjoy food. Funky Lunch provides ideas that will persuade your youngsters to
tuck into epicurean works of art in the guise of sandwiches. Yes, there is the nutritional aspect, and everyone should be concerned that youngsters have a healthy balanced diet, but there are the social implications to consider as well. We need to introduce kids to a wide variety of foods so that as adults they will have educated palates, and relish the prospect of new and different foods. Well, OK, so that might be a distant dream, but making sandwiches fun to eat could promote an interest in food in general. I don't think you seriously have to worry that your four-year old will still be demanding his lunch in the shape of a chimp when he is an adolescent... well, unless all his friends think it's 'cool' (or whatever the current phrase might be).

I find it quite disturbing to see kids lifting that top slice of bread with the same degree of enthusiasm as one might attach to prising up some old floorboards, and with the same expectation - there is something nasty under there. Is it that they have thwarted parents' previous attempts at poisoning them? Well, hardly. It's more that unless it's a very thin slice of cheap ham then it might be too exotic for their taste buds. Unless it's a sliver of ungarnished plastic processed cheese then it should be cast away. They need to be introduced to the concept that food can be both delicious and fun, whilst distracting them from new and varied sandwich fillings. Slipping them a plate of still-living sea urchins can come a bit later.

Mark Northeast has penned a volume that will inspire not only you but the younger members of the family as well. These are designs for sandwiches, and there is nothing wrong with these snacks if the bread is as good quality as the fillings. The sandwiches are little works of art which your young ones might like to help prepare. These culinary exercises take the fear away from food. How could anyone possibly be anxious about eating a three-eyed monster?

Each little sandwich can have a healthy filling of your choice, and has vegetable garnishes in the guise of arms, legs, teeth, hair, scales etc. The kids will be so distracted by who the sandwich is that they will forget to question the contents, or the fact that the leaves on that daisy are made of their least favourite vegetable. Even less likelihood of sulky resistance if the aforementioned flower was cultivated by their own small hands.

Funky Lunch is indeed an amusing book full of clowns, farmyard animals, creatures of the deep, and a pirate galleon, that will have you smiling from page one. It will encourage both you and your children to think about at least some meals in a different way. If lunch is fun then perhaps the trauma might be dispelled from dinner. There are ideas aplenty here for your children and for entertaining their friends. Value for money and a great gift for any fretting parents.

Cookbook review: Funky Lunch – happy food for happy children
Author: Mark Northeast
Published by Absolute Press
Price: £7.99
ISBN9781906650308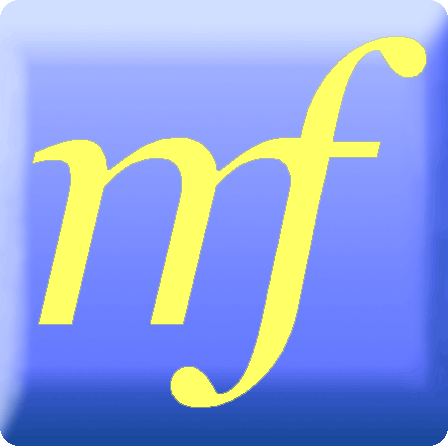 Cupcake Heaven
Apple Press have a reputation for presenting cookbooks which are attractive and informative. I have recently reviewed Smoothie Heaven, and Cupcake Heaven indicates that there might be a series in the offing.

Cupcake Heaven has a pastel palette, one large page per recipe, a picture of each of those tempting little
confections, and plenty of tips about both baking and decorating. There are 200 or so recipes for cake bases and dozens more for the toppings. If we were to assume a conservative 10 different icings then we are looking at a possible 2000 permutations of these ever-popular fancies!

Yes, cupcakes are still a favourite in smart bakeries. They are ideal for a sweet lunchtime treat and for afternoon tea. There has been a trend latterly for cupcakes instead of the traditional wedding cake which has been the stuff of nightmares for some. Heavy fruit and tooth-cracking royal icing is not a universal winner. Cupcakes are easily personalised or themed. The sponge and the toppings can make a statement. Enterprising bakeware companies are now even making giant cupcake tins, but the focus of this book is on the normal size.

There are eleven chapters of cupcake recipes. They consider, amongst others, Classic, Chocolate, Nutty, Fruit, Vegetable, Healthy, Celebration, Adult and Dessert confections, so there is something for every taste and all occasions. The Everyday Cupcakes chapter could be the one you turn to on those wet summer holiday mornings when you need a project to entertain the kids. Easy recipes, quick results and won't those little hands love to get hold of an icing bag!

Classic cupcakes would be delightful garnishing a traditional three-tier cake stand. Lavender and Honey Cupcakes are summery and would be stunning for an al fresco gathering. Apple and Cinnamon could well be consumed in front of a roaring log fire. It's the warming spice that reminds us of Christmas and cool weather.

There are some exotic examples of the genre here. Chai Cupcakes could be your dessert of choice at the end of an Indian meal. No lengthy lists of spices with this one, just use Chai tea powder - a handy short-cut. Rosewater and Pomegranate Cupcakes would be a talking-point and would add a touch of glamour to an Asian lunch buffet or even your regular Bollywood party!

The savoury chapter of Vegetable Cupcakes should not be overlooked. Think breakfast muffins and you'll have the idea. Red Pepper and Cheddar Cupcakes could be either picnic or light lunch fare. Cheese and Tomato Cupcakes, Potato Cupcakes and Sweetcorn and Bacon Cupcakes would all be good choices for lunchboxes. Much more interesting than sandwiches.

Cupcake Heaven is a book to use. It will inspire you to experiment to create your perfect combinations of cake and decoration. The recipes are simple and quick and a great introduction to baking for those less practised or for the younger chefs in your family. An ideal gift for both adults and children, and great value for money.

Cookbook review: Cupcake Heaven
Author: Jennie Milsom
Published by: Apple Press
Price: £ 12.99
ISBN: 978-1-84543-383-3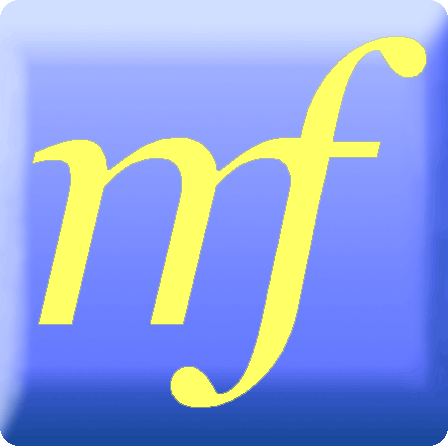 Brit Guide - Disneyland Resort Paris 2010/11
It's that time of year again when a young person's mind turns to holidays. Children are already plotting, and the grown-ups are blanching at the prospect of weeks of unfettered enthusiasm for unsuitable pastimes punctuated by bleak and bitter boredom.

What one needs is a metaphoric carrot. A tempting little bargaining tool. Brit Guide - Disneyland Resort Paris
2010/11 could well be the reading of choice for the whole family. You might have a problem persuading the kids to read Around the World in 80 Days by Jules Verne but A Guide to Disneyland Paris will be voted a page-turner.

Disneyland in Florida has long been a magnet for British holidaymakers. Now you can enjoy those same attractions but with several distinct advantages. You will not have to negotiate the horrors of US immigration, whose representatives have never been heard to utter the words "Welcome to America." You will be able to enjoy a glass of wine with your meal (it seems that the American Mickey is a tea-totaller). You'll not arrive exhausted and jet-lagged. You'll not have to take out a third mortgage to pay for return tickets.

Simon and Susan Veness have plenty of experience with this genre of travel book. Their Orlando guide has had marvellous reviews, and now their Disneyland Paris guide gives plenty of tips to aid British travellers. Practical advice rather than just extolling the virtues of the Disney Empire. But this book will be invaluable even before you get a whiff of salty English Channel air. There are Campaign Tips which will allow you to plan your trip so that you are all still friends when you get there! The authors have even given suggestions of less-crowded cafés to use en route. Follow their advice and you could save 2 Euros on just one glass of beer. Now, that's a sobering thought. Plenty of info on places to stay as well.

Any holiday with children can shrink the bank balance. The tips on tickets and passes could save lots of cash as well as valuable time. Simon and Susan provide you with a strategy to avoid queues, and that pearl of information alone should encourage you to take a look at this volume. An indication of the detail of this Brit Guide can be found in this little gem: "Video camera battery running down? Visit City Hall and they will recharge it for you there and then." Well, who knew?

Brit Guide - Disneyland Resort Paris 2010/11 came to me with a recommendation from someone who had already used it. It is packed with the sort of advice that honestly will enhance your holiday experience. You'll save enough money on your first morning to pay for this book, and learning about where to go and when will save wear and tear on your nerves. Your partner will thank you, your children will thank you. Goofy will thank you.

Travel book review: Brit Guide - Disneyland Resort Paris 2010/11
Authors: Simon and Susan Veness
Published by: Foulsham
Price: £9.99
ISBN: 978-0-572-03566-2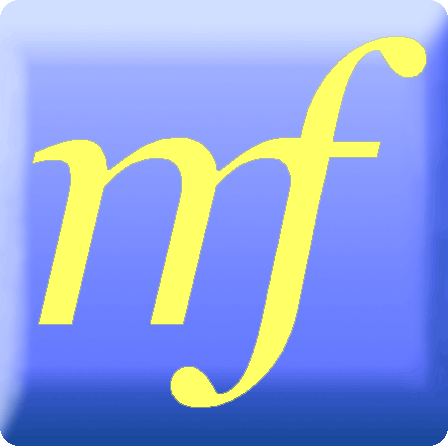 Smoothie Heaven
I love cookbooks and consider them things of beauty and joys to behold. It is equally true, however, that up until a few weeks ago I would not have given you a Thank You for a book on smoothies. Did I have anything against liquid refreshments in principle? Had I taken against pourable foodstuffs? No. It had nothing to do with my life's philosophy but more a lack of blender.

Smoothies are simple concoctions but a blender is an essential gadget. Not expensive and taking up little
room on the kitchen counter or in the appliance drawer, I can guarantee that you'll get plenty of use from a blender and not least in the preparation of smoothies.

Smoothie Heaven is one of the most comprehensive books on the subject. It's a pastel-coloured, ice cream parlour-hued volume with hundreds of recipes for smoothies for every occasion. There are noble and healthful ones. Those for posh desserts. Alcoholic smoothie cocktails, and others more suitable for kids. The combinations of ingredients are masterful and intriguing.

We all know about smoothies: we find them in restaurants and cafes and even supermarkets. They are mostly delicious and expensive and don't all fall into the 'healthy' category. But homemade smoothies can save you cash, and be tailor-made as either food or fun or a bit of both. They can be thick and luscious, they don't feel like worthy health drinks even if they are, and that's the appeal.

I once had a smoothie in New York which was so thick that the effort to suck it through the provided straw gave me spots before the eyes. Yes, the appeal lies in great measure with the texture of the drink, but they need to be predominantly liquid, and made with the best ingredients. Colour is also important. We are said to eat with our eyes, and I include drink in that saying. The recipes in Smoothie Heaven are designed to be made easily in the domestic kitchen with just the use of a regular blender. They are full of flavour and attractive. A smoothie could even tick off one of those elusive 5-a-day.

The classic Banana Smoothie is the first recipe in the book. It's the easiest to make, it uses cheap ingredients and it's a perennial favourite. The banana gives a silky and comforting texture. This will be the one that the kids will be making when they get home from school. It's also a great meal replacement when children are ill and off their food. Maple Banana Smoothie is an adult version of the classic. If you can't find maple syrup-flavoured ice cream (not common in Europe) then just use some extra maple syrup in the mix. It has a unique taste so don't leave it out as it's the main flavouring.

Lassi is a traditional Indian drink which falls nicely into the Smoothie category of beverages. It has a natural yoghurt base with various fruits or flavours added. Melon and Ginger Lassi is the variety included in Smoothie Heaven. The melon is mild, sweet and refreshing and ginger gives some zing. Serve this with an Indian meal or savoury snacks on hot afternoons.

The chapter entitled Rejoicing Smoothies carries the alcoholic concoctions. These slide down very well on summer evenings while waiting for the barbeque to heat up. Use sparingly as the alcohol is masked by the other ingredients. Singapore Slush is a chilled version of the ever-popular Singapore Gin Sling. The slush is provided by lemon sorbet but the gin and cherry brandy will pack a punch.

The Healing Smoothies chapter offers some delicious but healthful drinks for staying in peak condition. Lemon Tea Coolie has natural antioxidant qualities that you might be glad of after weeks of watching the World Cup, Wimbledon tennis, cricket and eating TV dinners. It's the tea that is so good for you. This smoothie is more tempting than a hot cuppa on those scorching days of our English summer. Well, we can dream.

Smoothie Heaven has a wealth of recipes but this book will inspire you to find your own combinations. These drinks are easy and fun to make and a good way to slip some fruit or vegetables into the kids. Get them to help and even design their own smoothies. Smoothie Heaven is one of the best books on the subject and great value for money.

Cookbook review: Smoothie Heaven
Author: Wendy Sweetser
Published by: Apple Press
Price: £12.99
ISBN 798-1-84543-384-0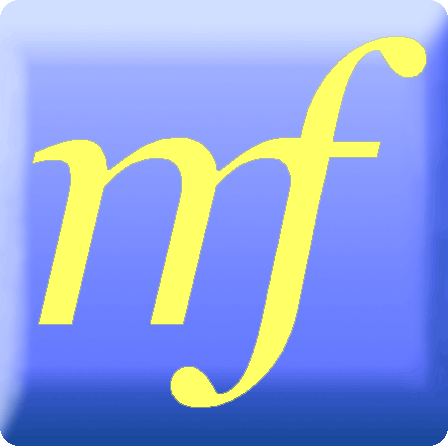 Cookbook Review: 500 Salads
Well, who would think there were so many? Thus speaketh a child of the 1950s. The era when salad, if you
ever saw one, was not a composed salad but a collection of dishes containing salad components which were only ever tomatoes, lettuce, cucumber dressed with malt vinegar, and a grated carrot, all enlivened with salad cream. We have choices these days.

500 Salads offers, yes, obviously 500 salads but they cover the whole spectrum of style and ethnic diversity. Every culture, except perhaps Inuit, has salad vegetables. We have all treated them in different fashions and have anointed them with a variety of dressings but the core ethos has been the same: mostly raw fruit and vegetables prepared quickly giving a healthy and delicious result.

These days we can enjoy side salads as well as main-meal salads. Some take advantage of exotic produce and others might have a sprinkle of a spicy dressing. There are purely vegetarian salads and those that have vegetables garnished with meat or fish. In short there is something for every taste and every budget.

This chunky and informative volume starts with classic salads and progresses through everything from pasta salads to Asian salads and fruit salads, and everything in between. The list of kitchen equipment is unsurprisingly short and then it's on to eight salad dressings to get you started. My preferred traditional dressing is Honey-Mustard. It works well with anything from a simple mixed-leaf green salad to a more elaborate chicken salad.

The most classic of Classic salads is the Caesar Salad which was invented in Mexico rather than in ancient Rome as the name might suggest. It has everything a good salad should have: texture, freshness and flavour. Truly delicious but simple.

Warm salads are welcome at any time of year. Warm Duck Salad with Honey-Orange Dressing is very smart. No, dear reader, the leaves are not heated. The warm element is provided by the topping of strips of stir-fried meat. Orange is always a good partner to duck but don't swamp the rocket or you'll have a soggy mess. The idea is to provide a tangy glaze to both meat and leaves.

Thai Salad with Squid, Pork and Chilli Dressing is outstanding. The squid and pork are stir-fried and flavoured with garlic, ginger and chilli with freshness coming in the guise of coriander and mint. Sesame oil adds a nutty note and balances the saltiness of the soy sauce. Traditional ingredients combining to make a striking, quick and easy lunch or supper. Serve with coconut rice as a main meal.

500 Salads is another in the popular series from Apple Press. A practical book for those who want to cook. Its small chubby format is appealing and the recipes seem always to work. Another winner.

Cookbook review: 500 Salads
Author: Susannah Blake
Published by: Apple Press
Price: £9.99
ISBN 978-1-84543-352-9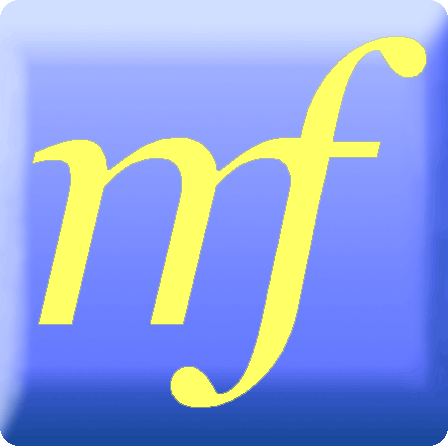 Cookbook review: The CSIRO Wellbeing Plan for Kids
There can be few of us who are not aware of the changing shape of the younger generation. They are
often taller but more of them than ever are overweight, not by just a pound or two but by enough to significantly impair their health. The CSIRO (Commonwealth Scientific & Industrial Research Organization in Australia) Wellbeing Plan for Kids is designed to provide ways in which parents can positively influence their child's eating and physical activity habits to counteract this "growing trend".

It is a book for all parents wanting to lead a healthier life and enables them to teach their children healthy habits that they can take with them into adulthood. It's more about lifestyle than diets which, to be honest, we all have trouble sticking to. Even small changes can make a big difference if they become lifelong positive habits.

The Wellbeing Plan for Kids provides a step-by-step regime for families to make healthy changes to their eating and activities. In 2007 the CSIRO was involved in undertaking the first national survey of Australian children's eating and activity habits in over a decade. The survey found that, across the board, children are not eating enough dairy, fruit and vegetables, and wholegrain cereal foods for good health, and are consuming too much saturated fat, sugar and salt. That's not unique to Australia. As children get older they tend to be far less active, they sleep less due to the temptations of TV (often a set in the bedroom) and computer games.

To learn what information parents would find most helpful they surveyed over 1,200 parents. They told CSIRO that knowing what kinds of food and activity children need is important but knowing how to encourage children to eat the right things and to take more exercise was the fundamental problem.

Each of the chapters in Part 2 of the Wellbeing Plan for Kids provides advice about monitoring what your child eats and their activity level. It's under the heading 'Where do I start?' The monitoring checklists and tables from the book are available to download from the CSIRO site and you can refer to the book for information on how to complete these tables. There are benchmarks to compare against. The tables include those for vegetables, breakfasts, lunchboxes, evening meals, screen use, and activities.

So, OK that's got the technical part over with. It's the recipes that you'll find useful in your quest for healthier kids. These have got to be tempting or your youngsters will refuse to eat and make your life a misery. These don't have the feel of boring health foods but they are tasty and child-friendly. For example Chicken Potato Cakes with Cucumber Yoghurt is a burger you'll make for all the family. Spice lovers could add some additional flavouring to create an Indian or Italian themed burger.

Children love pasta and it's a quick meal to prepare. This volume offers some varieties which are sure to please everyone. Fettuccine with Tomato, Tuna and Lemon, Spaghetti with Mushrooms, Ham and Broccoli, and Quick-baked Fusilli and Meatballs amongst others offers enough to satisfy even the pickiest of eaters. Mix and match pasta shapes with sauces.

Desserts can be a challenge to any of us watching our weight. More so for kids who crave anything sweet. Strawberry and Banana Popsicles are powder-pink ice lollies that will actually do the kids some good, although it might not be a good idea to tell them so. You can use plastic cups or even empty yoghurt pots to mould these.

The CSIRO Wellbeing Plan for Kids is a volume to aid parents and to support them in instilling in their children good eating and exercise habits. There is all you need here to allow you to tweak your lifestyle and to eat well. Great value for money.

Cookbook review: The CSIRO Wellbeing Plan for Kids
Authors: CSIRO
Published by: Penguin
Price: £9.99
ISBN 978-0-14-300874-3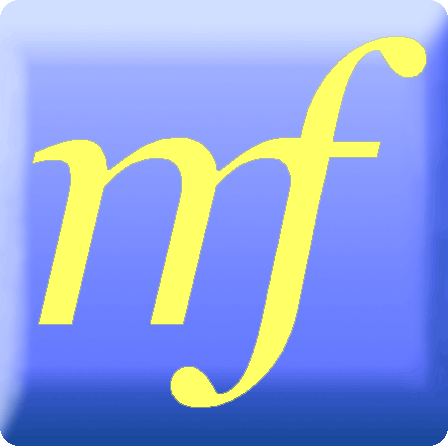 Cookbook review: Recipes from an Italian Summer
When we from Northern Europe think of Italy it's always summer. A shimmer of heat haze on quiet country
roads. Black-clad grandmothers sitting at shady front doors. Old men gathered in groups, the screech of a motor scooter. All very evocative but it's also good food that we associate with Italy.

Recipes from an Italian Summer is a mammoth and stunning collection of 380 or so authentic recipes for summer eating. It's the latest compilation from the team that bought us the much-celebrated Silver Spoon (review here). That book is so well regarded by Italians that it's often given as a wedding gift.

This has the same mark of quality in both presentation and content. There is a raft of photographs to tempt you into the kitchen and the dishes themselves are often simple and always delicious. The taupe-coloured pages give a soft and organic feel to the book. The typewriter type face makes this volume feel something like a well-loved family recipe archive.

Yes, Italians love food but they are far less anxious about it than their neighbours the French. An Italian will want you to love the dishes she has prepared, she might suggest that her version of something is the best to be had, but they are happy to let the food speak for itself. They lack the overwhelming self-publicity of most French, although there are exceptions. Nigella Lawson wrote in the Independent way back in 1992 that "French cooking may be about showing off the skills of the cook, but Italian seeks only to draw attention to the food." A sweeping generalisation, but broadly true.

Recipes from an Italian Summer is divided by occasion, starting with Picnics and progressing through Salads, Barbecues, Lunches and Suppers to Summer Entertaining, Desserts, Drinks and, naturally, Ice Cream. These pages will prepare you for the half-expected British summer. If you want to celebrate Italian festivals then the authors have thoughtfully supplied a list of them, along with the traditional accompanying foods. You might be barbecuing in Basingstoke but if you are grilling trout during the last week of May and the first week of June then you'll be celebrating Sangra Della Trota just like they do in Venezia.

Recipes from an Italian Summer offers dishes that are, for the most part, simple to prepare. Squid stuffed with Shrimp from the Summer Entertaining chapter is a must-try. It has surprisingly few ingredients to create an end result which would be a stunning main course for a July dinner party.

The Light Lunches and Suppers section suggests a few pasta dishes that beat spag bol hands down. Seafood Linguine has clams and mussels as the main ingredients. These shellfish are good value for money these days but they still retain that air of luxury. A light dish with a tomato-based sauce. If you want to push out the metaphoric boat then consider Spaghetti with Lobster. On the other hand if cash is tight you might want to try the clean taste of the traditional Spaghetti with Raw Tomato. A perfect supper for a hot summer night.

Italy is famed for its ice cream. Many of us own ice cream makers these days so it's easier than ever to approximate those delicious frozen desserts remembered from balmy evenings in Ancona or Rome. Strawberry and Yogurt Ice Cream is a three-part recipe of ice cream, sauce and purée. Don't feel daunted: make the ice cream in advance, and the other two elements will be quickly accomplished a while before serving.

Recipes from an Italian Summer is a visual stunner but more importantly it's a practical cookbook filled with some of the best recipes Italy has to offer. If you liked Silver Spoon then you'll want a copy of this. You won't be disappointed.

Cookbook review: Recipes from an Italian Summer
Published by: Phaidon
Price: £24.99
ISBN: 978-0-7148-5623-0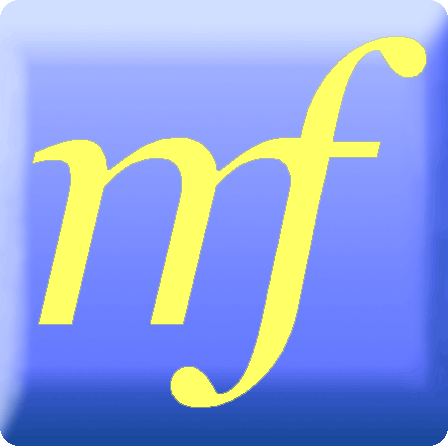 Cookbook review: 200 Meals for Two
There are shelves and shelves of amazing cookbooks. All of them have qualities, be they a particular ethnic
cuisine, a particular style of cooking, vegetarian, fish-focused or even desserts, but for the most part they are targeting those who want to cook for a family of four.

There are more of us than ever who live as couples. Those who are setting up home for the first time, others who are sharing a flat with a friend, single parent with an adolescent, or those who have been used to cooking for a house-full but now find themselves alone apart from visits from children who need to use the washing machine.

Some recipes are easy to down-size. Many recipes will provide you with leftovers for another meal the next day, but that isn't always what we crave. We don't want to be forever scribbling in the margins of our cookbooks, calculating the new volume of milk and weight of flour. It's so much easier with a cookbook designed for just two people.

200 Meals for Two by Hamlyn is one of their All Colour Cookbooks, which are unbeatable value as well as being practical and inspiring. This particular volume offers an eclectic and exciting selection of recipes which reflect how we eat these days: healthy, varied food with a few treats. If you're cooking for two then a book designed with you in mind seems like a good idea, but the food must encourage you into the kitchen and this book will do just that.

The format for 200 Meals for Two is a popular one, with me at least. It has the aforementioned 200 recipes but each recipe has its corresponding full colour photograph. That is a support for the virgin cook but it's also stimulating when one is flicking through cookbooks wondering what to cook. The glimpse of a corner of a quiche can focus the mind in seconds.

This is food preparation at its most sensible. For instance Open Chicken and Spinach Ravioli might sound a bit labour-intensive but it's a simple and quick dish to prepare. We think of ravioli as small stuffed pasta parcels. The version here is more like an assembled lasagne, with the pasta sheets being layered with the chicken and vegetable filling. Preparation time is 5 minutes and cooking time is only 10 minutes.

OK, so the ravioli is from the Quick Suppers chapter but the Special Occasion section offers equally quick and easy meals. Moroccan Lamb with Couscous is stylish and truly worthy of a romantic evening just for two. For best results you'll need to marinade the meat in spices for an hour or so but you don't have to stay and watch the process. The preparation time is only ten minutes and cooking time only five minutes.

My favourite recipe from this volume is that for Baby Leek and Serrano Ham Gratin. 10 minutes preparation and 20 minutes cooking for a tasty supper can't be bad. There is an alternative of Broccoli Gratin but the leek version has my vote. One could use adult leeks but you would need to cut them in half along the length before steaming, or allow extra cooking time. Just a green salad and a bottle of red and that's Saturday night's dinner sorted.

200 Meals for Two is a delightful book with recipes that are economic, delicious and quick to prepare. Very few of these recipes take more than 15 minutes to make, and the majority less time than that. At a meagre £4.99 it's got to be one of the best value cookbooks around. A great gift for any couple who want to eat well but yet don't want to live in the kitchen.

Cookbook review: 200 Meals for Two
Author: Louise Blaire
Published by Hamlyn – Octopus
Price: £4.99
ISBN: 978-0-600-61931-4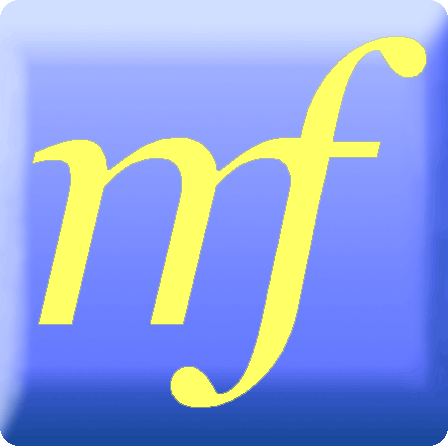 Cookbook review: Bake and Decorate
The author, Fiona Cairns, began producing cakes on her kitchen table 25 years ago. Her husband, Kishore,
now managing director of the company, knew that there was a market for these beautifully decorated and delicious handmade cakes. In 2001 they moved out of the kitchen and into a state-of-the-art bakery in Leicestershire.

Fiona is a graphic designer as well as a pastry chef and it shows, not only in the cake decoration, and in this book, but also in her web site, http://www.fionacairns.com/about-us.html which must be one of the most gorgeous ever uploaded. I spent ages clicking from page to page just drinking in the superb photography of some of the most amazing cakes you will ever see.

I first came across Fiona's work when Waitrose asked me to write a short article about some Christmas cupcakes. These were simple but stylish and introduced me to the wider range of Fiona's exquisitely decorated cakes, not only for Yuletide but for any occasion, or no occasion at all.

After you have admired a cake for a while, chances are you'll want to eat it. There are 30 recipes here for cakes that are delicious and moreish. There are small ones, large ones, layered cakes, fruit cakes and even a recipe for the very retro but always classy Battenberg, a delightful cake which has graced tea tables since 1884. It was created to celebrate the marriage of Queen Victoria's granddaughter, also called Victoria, who was to become Lord Mountbatten's mum. Yellow and pink squares of cake surrounded by marzipan form a four-square chequer board.

Another marzipan cake, and perhaps my favourite recipe from this book, is that for a simple Cherry and Marzipan Cake. The almond paste melts into the sponge giving a moist and rich confection.

Chocolate lovers are well served here with Dark Chocolate Mousse Cake, Gilded Chocolate Tiffin (so simple but so stylish), 23-Carat Gold Cake (no, that's not a spelling mistake, we are talking real gold here), Flourless Chocolate Hazelnut Cake, as well as several others. Somehow a chocolate cake speaks of a celebration, whether decorated or plain.

But it's cake decorating for which Fiona Cairns is perhaps most famous. Her cakes are stunning and original and this book helps one to at least approximate some of her marvellous creations. The novice (and that includes me) might like to start with the simple Easter tree decorations. These are made from biscuits/cookies (recipe provided) and sugar paste. Such an easy technique which would work equally well for Christmas cookies. Talking of which Fiona has an amazing technique for producing edible stained-glass Christmas tree decorations. She should patent that idea!

The Ice Cream Cones take the prize for sheer innovation and you just need to be able to swirl buttercream in the style of a soft ice-cream cornet for a striking result. The book is worth buying even if this is the only recipe you ever try. The finished result will present your guests with what look like real ice cream cones. Well, they are just that but with a sponge baked inside and icing resembling the expected ice cream. Another one of those "I wish I had thought of that first" moments.

This is a stunner of a book and a good buy for those who just want some great cake recipes, as well as for those who want to turn those cakes into masterworks. It's stuffed full of innovation, humour and inspiration. Photographer Laura Hynd has done a first-class job of showing Fiona's cakes to best advantage, be they extravagantly decorated or simply garnished. Brilliant.

Cookbook review: Bake and Decorate
Author: Fiona Cairns
Published by: Quadrille
Price: £19.99
ISBN 978-1-84400-818-6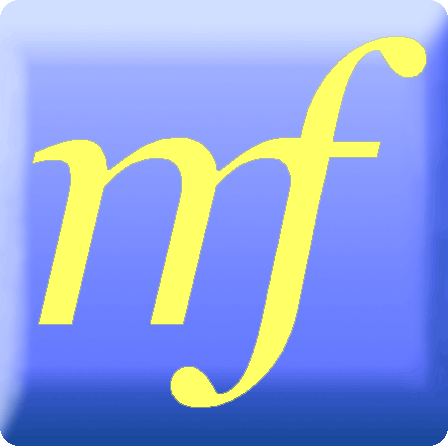 Cookbook review: Cookery Year
Readers Digest never put a foot wrong. They might, however, not be the first books you reach for when
browsing the cookery section of your local and no doubt well-stocked bookshop. Cookery Year is a fine example of a book that could so easily be overlooked. It hasn't got an associated TV series. The author has not got a reputation for bad language. The ingredients are not exotic (for the most part), and you don't need to have attended a cooking school in Paris, although don't pass up on the chance.

This book was first published in the 1970s. That might seem a lifetime ago to my dear reader and it could indeed be a lifetime ago for many. For others it seems just like yesterday (or at least the day before). I purchased my very first cookbook in 1974 and it was a general recipe book almost devoid of colour photographs, unlike this one. But it's still the book I turn to so very often for good solid recipes that really do work. Cookery Year has that same reliable quality.

Cookery Year is described as a month-by-month collection of delicious seasonal recipes. It is also sub-titled Culinary Classics. No need to be scared by that phrase: the classics in question are not of the labour intensive sort favoured by many restaurants. These represent familiar standards that we have all enjoyed and some that you might not have seen in cookbooks for a while. They have become "classics" because they are practical recipes using ingredients that you honestly will find in your high-street supermarket.

This would be an appealing book for a novice cook, with hundreds of photographs of finished dishes to give a bit of confidence. It starts with chapters introducing one to all the basic main ingredients. Varieties of fish, meat, poultry, vegetables and fruit are all described in detail and are illustrated with the most marvellous of watercolours. This medium seems to work well, giving a far clearer impression of the anatomical characteristics of the subject than can even the best photograph.

The recipe section has, unsurprisingly, January as the opening chapter and continues through the year offering a raft of dishes for every course and occasion. This book may well have its origins in the 70s but there is nothing bland or boring here. It will be a revelation to many to realise that even way back then there were recipes that had vibrant flavours and which hailed from off our shores. Yes, some well-loved British fare but also dishes that are more traditional in France and Italy, and even Roghan Josh is featured, and that comes from a long way away!

There are many noteworthy retro dishes here. Chicken Kiev (marvellous when done well, but cheap frozen versions have given this a bad press), Veal and Ham Pie, Salmon en Croute (a long-lost dinner party favourite). You might not have had Black Forest Gateau for a while, and the Victorian Queen of Puddings was a staple dessert for so many decades for no other reason than that it was a delight to eat.

I could list hundreds of recipes from Cookery Year that I have enjoyed making and indeed eating in the past. I look forward to being reacquainted with them in the future. I am pleased to see such a quality collection of dishes that are too often disregarded by sophisticated foodies as being old-fashioned or too British. But why should we eat foods just because they are in vogue. We should enjoy dishes that are seasonal and delicious. This book is filled with tempting recipes that have stood the test of time.

Cookery Year is, as I said, a great first cookbook for the beginner but also for any serious cook who wants a broad spectrum of well-crafted recipes. An amazing volume, outstanding value for money. It's a book to use and there can be no finer accolade.

Cookbook review: Cookery Year
Published by: Readers Digest
Price: £14.99
ISBN: 978-0-276-42893-7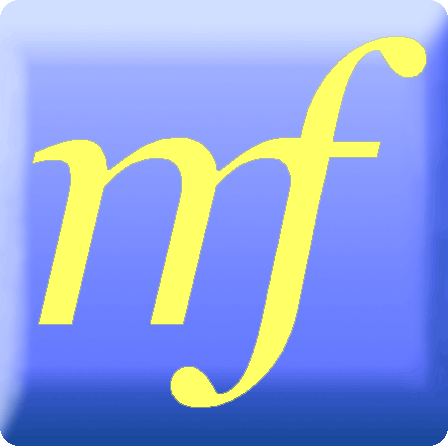 Cookbook review: 200 Cupcakes
It's a trend that is enduring. These little cakes are practical to eat, they are versatile, being enjoyed
equally by adults and children, and they are perfect for both casual and smart occasions. Yes, it's true that the possibilities for producing delightful cupcakes are endless, but it's often difficult to actually come up with the ideas oneself.

200 Cupcakes could be the book for the many who need a bit of timely inspiration. It's another in the 200 series by Hamlyn. There are 100 or so basic recipes with a supporting photograph for each one. These are indispensible when one is considering cake decoration. It's difficult to describe the very amusing red-nosed reindeer cupcake in just a few words, but take it from me these particular Rudolphs will most definitely stop the kids from pouting and crying ...or however that famous Christmas song goes. Each of those recipes also has a variant, giving the bumper count of 200.

The book has chapters devoted to everyday cupcakes, chocolate cupcakes, those for kids, others for adults, some savoury ones, and cupcakes for special occasions. Not all of the cupcakes are decorated, and there are a good number of different basic recipes. Each individual cake has its own recipe but it's easy to mix and match the cake and the decoration to suit your needs or the tastes of your family. The permutations are endless.

200 Cupcakes contains everything that even a novice might need. Recipes for both cake and frosting, introduction to the basic techniques, and advice on such things as ready-made icing and decorations. But it's probably the decoration ideas which will encourage you to buy this book. Apart from the aforementioned reindeer there are toppings that range from the romantic and simple such as Rose Delight Cupcakes (the cake really does contain rose-flavoured Turkish Delight) to the very elegant Princess Cupcakes piped with buttercream and studded with silver balls. Good enough for a wedding ...if you have a steady hand. The majority of baking and decorating suggestions here can well be accomplished by the beginner and even kids; some are for the more confident but none of them need the eye of a professional baker. Your creations will run from the comic and whimsical to the classic and charming.

If you are looking for a great-value cupcake book then you can't go far wrong with this one. It's full of accessible ideas for cakes that will be admired by both family and friends. Lots of suggestions for easy cakes, and they'll be much cheaper than buying from a boutique bakery.

Cookbook review: 200 Cupcakes
Published by Hamlyn-Octopus
Price: £4.99
ISBN 978-0-600-62078-5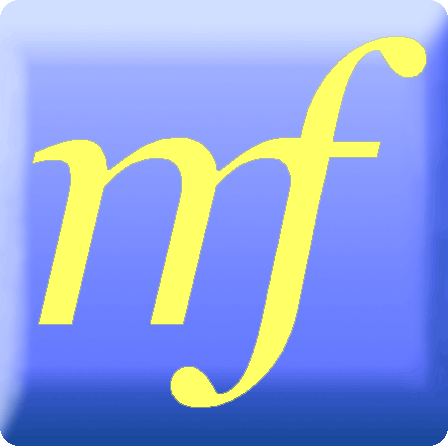 Cookbook review: Yes Chef
How often have I recommended a cookbook because it is not too cheffy, has no complicated techniques, no special equipment, etc? I have encouraged my dear reader to invest in books with home-cooking-style
recipes and those that support the novice. Yes Chef is somewhat different but it does nevertheless fill a long-felt want.

British food is now taking its rightful place in the culinary pantheon. We are these days respected by every country apart from France, who still bask in their own publicity. No, I am not criticising the great French culinary heritage, but I do believe that there are other nations who can reasonably be proud of their food. James Martin, chef, author, and star of the small screen, has written the foreword to this book in promotion of his peers, who have persuaded the whole world to take notice of British cooking.

I was waxing lyrical to a French friend about the good restaurants to be found in the UK. I described the fine ingredients, dedication to quality, and ethnic diversity. His only comment was that naturally we would be drawn to the cuisine of others as we had none of our own. Unfair. Yes, we have embraced dishes from afar, but that surely shows that we are open to innovation. We acknowledge that our country is indeed a melting pot, and it's no worse for that. These chefs take what's good, be they ingredients or recipes, and adapt them to present the diner with a marvellous array of truly New British food.

Yes Chef has a sub-title of 20 Great British Chefs, 100 Great British Recipes. The book offers us a glimpse of what's going on in the world of British restaurants. Many of these chefs will be familiar to the general public but not all are yet household names. You will no doubt have your favourite restaurant and wonder why their chef has not been included. It's just a matter of space. There are hundreds of chefs who would have made the grade but perhaps there will be a second volume to add to the roll-call of excellence.

The book is divided by chef rather than course or season. It includes several of my favourites but a few who are new to me. Atul Kochhar is one of the UK's most celebrated chefs, presiding over a London restaurant noted for its innovative Indian food. Atul presents, amongst others, Soft Shell Crab with Crispy Fried Squid and a Trio of Chutneys. The list of ingredients and processes looks daunting but consider each element as a standalone recipe and the assembled dish will seem much more achievable. For the anxious there is also Pear Parcels and Star Anise Ice Cream - a stylish dish which can be made in stages.

Theo Randall of London's Intercontinental has long been a favourite chef. After a successful career at the River Cafe with Ruth Rogers and the late Rose Gray he has now established himself in the restaurant which bears his name. Theo is a personable man who also teaches at his weekend cooking classes, allowing enthusiastic home cooks a peek at a real restaurant kitchen and the opportunity to learn a few tricks of the trade. He is famed for his Italian-biased dishes and has Risotto di Pepperoni as one of his recipes. Another simple one for the non-professional.

Marcus Wareing of The Berkeley is steeped in classic culinary tradition, with his first big break handed to him by the great Anton Edelmann, the executive chef of London's iconic Savoy Hotel where Marcus learnt much of his craft. He evidently learnt well. He suggests Roasted Halibut with Sweeetcorn, Chorizo and Leeks. Another many-faceted dish but it's all doable and the end result is stunning. A must-try from this volume.

My pick of this book is Crab and Spinach Salad with Vinaigrette of Artichokes, Green Beans, Cockles and Chives. Think of it as crab with salad and vegetables and it won't seem so outfacing. It's not a difficult dish but it has an unmistakable hint of luxury with which to impress your guests. A real winner and ideal for the home cook. Bruce Poole is the chef responsible for this. His restaurant Chez Bruce should be well worth a visit.

This is an unashamedly cheffy cookbook but it works. It has recipes suitable for the novice cook and others for the more experienced. The dishes are unique and thought-provoking. Yes Chef is a marvellous showcase for British chefs. It's gift quality with striking photography by Christian Barnett making this a must-have for any serious foodie, be they cook or restaurant goer.

Cookbook review: Yes Chef
Compiled by: James Winter and James Bulmer
Published by: Absolute Press
Price: £20.00
ISBN-13: 9781906650216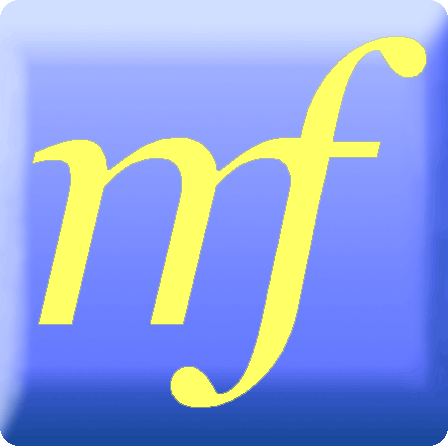 Cookbook review: 500 Mexican Dishes
Mexican food has become more popular over the last five or so years. More of us have travelled to Mexico
and even more of us have tried Mexican and Tex-Mex food in the USA. It's a cuisine that has every reason to be popular. Many dishes contain chilli and it's easy to become addicted to that. Chocolate plays a key part in many recipes, even the savoury ones, and the desserts are sweet and moreish.

There is an increasing number of Mexican fast food outlets. We have been introduced to the delights of tacos and burritos and there is even a reputable Mexican restaurant in London, Mestizo, which has become the haunt of expats. But what if you don't live in a large city and you want to eat real Mexican food? 500 Mexican Dishes offers a raft of recipes for you to choose from.

Mexican meals don't have to come from a box. Yes, those kits are tempting and probably a good way of getting a taste of Mexican food but they are never going to give you the vibrant fresh flavours of the real thing. Well, OK, so you now want to cook the aforementioned real thing but where does one get the fixin's? You must be computer-literate or you would not be able to read this marvellously well-written review. That being the case you'll have no problem finding a supplier for all the spices and condiments you might need.

500 Mexican Dishes is another in that chunky series from Apple Press. Always well written and with gorgeous photographs to persuade one to get cooking. There are dishes here that you might have heard of, such as Pico de Gallo, but there is so much more which will be tempting.

The Antojitos chapter is the first and offers snacks. Queso al Horno with Tortilla Chips is embarrassingly easy and you'll make it often. Just the thought of melted cheese, tomato and chilli scooped up with something crunchy is mouth-watering. Have this with drinks before a meal or as a dip for a buffet ... but I expect you'll make a batch to eat in front of the TV. Make the authentic Guacamole as well. Another iconic dish for scooping, with healthy avocado to counteract the guilt of all that melted cheese.

Tamales offer an unmistakable flavour of Mexico. Masa flour has a unique taste and the aroma of real tamales cooking will bring back memories for every Mexican living away from home. These are corn husk-wrapped bundles filled with a variety of savoury treasures. This volume suggests several alternatives, my favourite being Chicken Tamales with Yellow Mole. This is surely the most comforting of Mexican food. Soft and flavourful and fun to eat.

Mango Ice Cream has few ingredients and is simple to prepare. It makes for an exotic end to any Mexican meal but equally for the conclusion of spicy meals of any ethnic persuasion. Mexican Rice Pudding is rich and creamy with the sweetened condensed milk so often present in Mexican desserts. This is perfumed with cinnamon and studded with dried fruit. The recipe has a grating of Mexican chocolate as garnish but any dark chocolate would work.

500 Mexican Dishes is a well-researched collection. The author, Judith Fertig, has selected the most traditional dishes from the diverse regions of Mexico and has listed several variants to all those recipes. The photography of Ian Garlick gives confidence to the novice cook in a most appealing fashion. An attractive book and great value for money.

Cookbook review: 500 Mexican Dishes
Author: Judith Fertig
Published by: Apple Press
Price: £9.99
ISBN: 978-1-84543-351-2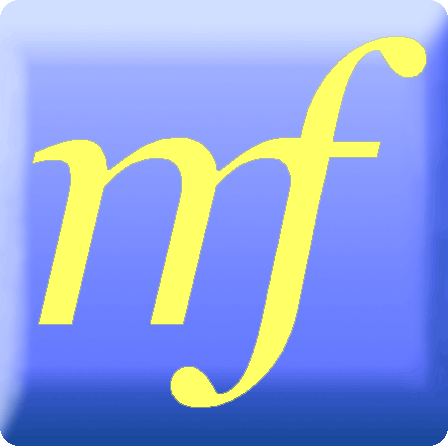 Cookbook review: Great British Food
"The Brits can cook – it's official", says John Burton Race. We always knew we could, but it's nice to see it
in print from time to time.

This is a chunky, large-format volume that encourages you to curl up with a nice cup of tea and have a good read. All the recipes, and there are over 150 of them, are from BBC Two's Great British Menu. This series followed the chefs who were competing to be part of the team to create, initially, a special lunch to celebrate the Queen's 80th birthday. It's a compilation of the best recipes from Great British Menu (the book) and Great British Menu Cookbook.

There are twenty-one chefs represented and all of them have made the best of fine British produce. It's a book that show-cases not only great recipes, both new and more traditional, but also the top-quality ingredients that we are fortunate enough to find in the UK.

The book is divided by course, with each chef contributing one or several recipes. Perhaps that is what makes this book so interesting. The recipes are as diverse as the chefs. The Fish chapter has 54 delicious recipes from twenty or so chefs and covers sea fish, shellfish and fresh water fish. Every cooking method is included: pan-frying, poaching, sousing, braising, searing and grilling.

The dessert chapter illustrates very well the different approach each chef has taken. Atul Kochar has Passion Fruit Bhapa Doi with Chocolate Mousse and Pistachio Kulfi. Yum! Marcus Waring presents Custard Tart but with Garibaldi Biscuits. (Was Garibaldi British? Was he Garry Baldy?) Although the dishes are smart and cheffy, they would all be easily made by a home cook.

There is a useful section at the end of the book: British produce – what's in season when. People tell us to eat fruit and veg when it's in season but unless you have an allotment or a vegetable patch in your garden you might not know when leeks are in season. There is also a chef directory so you can find out more about the authors of these scrumptious dishes.

Great British Food will be welcomed by anyone who loves British food but equally by anyone who just enjoys good food. The recipes are superb and not an over-boiled sprout in sight!

Cookbook review: Great British Food
Authors: Various
Published by: Dorling Kindersley
Price: £14.99
ISBN 978-1-4053-5332-8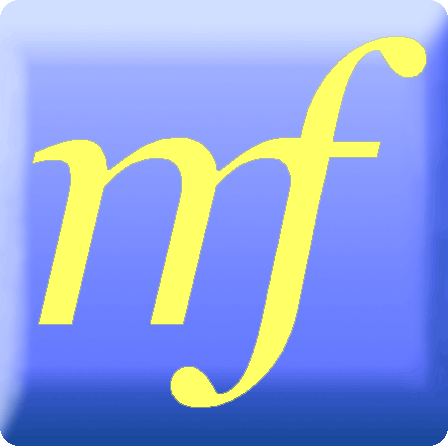 Cookbook review: The Food and Cooking of Tuscany
Valentina Harris is one of the most respected promoters of real Italian food in the UK. She has had a successful career encompassing cooking, writing and TV series. Her name might not seem entirely Italian but her pedigree doesn't come any better, being a member of a noted family tracing its roots back to the Renaissance. That wouldn't necessarily make her the best person to teach Italian cooking but she also has a personable style which allows her to transmit her passion for this fine cuisine.

Many of us profess to love Italian food even though we might not have travelled south of Calais. We cook
pasta because it's quick and easy and we rustle up an approximation of that sauce we had at The Golden Gondola last Friday night. This book will introduce you to dishes other than your beloved spaghetti bolognaise, but for those who are dedicated to pasta there is a collection of truly authentic pasta dishes.

The Food and Cooking of Tuscany is a large-format volume with stunning photographs by Martin Brigdale. There are 65 recipes and over 370 photographs to illustrate food preparation and finished dish. It's the sort of book that begs to be cooked from. It's coffee table quality but eminently practical. Each recipe has clear instructions as well as nutritional information. The step-by-step photographs make this an ideal volume for even a novice.

If you love Italy as well as its food then this is a book for you. Valentina introduces the reader to festivals and celebrations which have food at their centre. Italians eat when they are happy, they eat when they are sad, they eat when they celebrate and they eat when they mourn. It's a culture steeped in culinary tradition and pride. The Food and Cooking of Tuscany is a recipe book and a culinary travelogue which touches on not only the food of Tuscany but also that of its neighbours Umbria and Le Marche.

I have a dear friend in Ancona so I was drawn to the Brodetto All'Anconetana. This is a hearty fish stew. It's more substantial than a soup and has all the ingredients that transport one to warmer climes: olive oil, garlic, red wine and some monkfish. Just add some crusty bread and satisfaction is assured. But if you're after a proper and traditional soup then Valentina offers La Ribollita. It's a celebrated Tuscan bean and cabbage soup flavoured with either Italian or boar sausage. Just right for a cold northern European winter ...or a cold northern European summer for that matter. It's an economic dish but still with the unmistakable flavours of the south.

My favourite Italian recipes are all here. Tagliatelle with shrimp and cuttlefish (I confess I use squid) is a real crowd pleaser. Stuffed deep-fried giant olives are spectacular and simple to prepare. Polenta with canned tuna (buy the best you can find) is a quick and comforting meal and it's good to be given permission to open a tin.

But then there are desserts and I could happily list all those in the chapter. Tuscan cream and chocolate pudding. It might sound a fiddle to make but it's quite straightforward - the pictures alongside the recipe are a help so do try this one. I Ricciarelli are soft almond sweetmeats and particularly popular around Christmas. These would be lovely nibbled on those festive evenings when friends drop by to deliver gifts (we hope). A glass of chilled sweet wine served with a couple of these treats would make for easy but smart entertaining.

My pick of the book has got to be the soft Tuscan rice cake, La Torta di Riso. It has few ingredients, it's simple to prepare and, in my opinion, can be enjoyed for any meal or at any time between meals. It's labelled "budino" in cafés and pastry shops in Tuscany, but it is more of a dense cake than the pudding that the Tuscan name might suggest. I dare you to make this just once.

The partnership of Valentina Harris and Anness Publishing has proved to be a winner. One always expects charming and accessible books from Valentina and this one is no exception. It's full of recipes which are suitable for both the novice and the experienced cook. A great gift for a food lover, an Italian food lover or anyone who appreciates good cookbooks. One of my top-ten reads this year.

Cookbook review: The Food and Cooking of Tuscany
Author: Valentina Harris
Published by: Anness Publishing
Price: £15.99
ISBN-13: 978-1-903141-74-8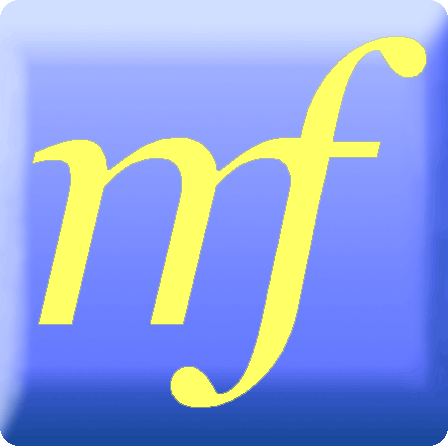 Cookbook review: New Urban Farmer
The title might conjure images of cows grazing in Hyde Park or pigs on Richmond Green but this particular urban farmer is cultivating an allotment in north London and Celia Brooks Brown is the aforementioned 'farmer'.

My reader from beyond the UK might not even know what an allotment is. It's truly an allotment of land,
perhaps 10 by 15 yards and in an urban area. Many of them started as patches of land given to workers by their employer. Railway lines often sported verges of allotments tended by engine drivers and their families - a good way to spin out meagre wages back then. And even now they serve the purpose of making money go a little further, with the added benefit of being able to grow untreated produce.

Celia is known to me as the author of one of my all-time favourite vegetarian cookbooks, World Vegetarian Classics (View my review here). It's a book I use often. As Celia is passionate about good food I guess it was a logical progression from writing about it to growing it. It wasn't an instantly fulfilled ambition as she had to wait for several years for her allotment to be, well, allotted, but now it's in full production and giving plenty of tasty veggies with which Celia will work her culinary magic, for this is not only a book about growing but eating those vegetables.

There are plenty of vegetable-growing manuals on the market and even one or two which focus on allotments but New Urban Farmer has a different slant from most. Yes, it will teach you how to grow your plants but Celia doesn't assume you are already well-grounded in all things horticultural. This is a learning journey that the author has taken and she invites you to travel with her. A book of seedlings and delicious food, it also carries tales of fellow "lottie" enthusiasts like Two-Shed Fred. Celia passes on their advice and experience. These are not qualified gardeners but rather just ordinary folk who happen to have been doing it for years.

The book is divided by season and then by month. Each section boasts a comprehensive list of seeds to sow direct, those to sow inside, plants ready to harvest and then recipes to show your crop to best advantage. Because Celia is an experienced cook she is well placed to give advice about storing and preserving your glut of veggies. She suggests, for example, that extra leeks can be held in a jug of water for several days if the roots are kept muddy and intact.

This volume might easily be retitled The Urban Farmer's Diary. It's a frank observation of progress and setbacks. It's refreshing to know that not all goes well in the garden. It's easy to lose heart when we are invariably presented with TV gardening shows awash with vegetables that look good enough to be plastic, hauled from ground that is so light and fluffy that the spuds can be raised with nothing more than a twist of the wrist and a teaspoon. Gardening has never really been like that and it's reassuring to read the trials and tribulations of one who is confronting the same problems as her readers.

New Urban Farmer is a practical and inspiring read. It isn't patronising and the veggies don't have Latin names. It's amusing, encouraging and informative. A book written by woman who manages to juggle a successful career as well as maintaining her little corner of land. It's a great book for anyone who is thinking of embarking on home food production, either via the allotment or a patch in the garden.

Cookbook review: New Urban Farmer
Author: Celia Brooks Brown
Published by: Quadrille Publishing
Price: £14.99
ISBN 978-1-84400-817-9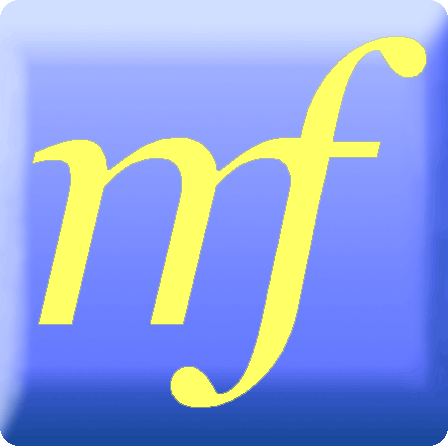 Cookbook review: The Eastern and Oriental Cookbook
Nice name for a cookbook. It has an almost old-fashioned ring to it. Hints of The Orient Express, perhaps the East India Company, P & O steamers and Edwardian ladies with parasols. All romantic notions but, in truth, this sumptuous volume is a companion of the celebrated E & O.

OK, so now we are on to another flight of fancy. What is E & O? Is it something medically akin to A & E? E,N
& T? No, it's an acronym for Eastern and Oriental, although this fine London restaurant is better known as E & O. The name is well-chosen as it's a pan-Asian restaurant with a soupçon of fusion.

There are a good many pan-Asian eateries around. They vary in quality from the sublime to the ridiculous. Some are basic Chinese restaurants which offer Thai noodles and a selection of commercially produced sushi. Others present a concoction of poorly executed versions of Asian classics. E & O was one of the first pan-Asian restaurants and it is reputed to be one of the best.

Will Ricker isn't a chef. He is the restaurateur behind not only E&O but Cicada, Great Eastern Dining Room, Eight Over Eight and XO, all of which I hope to review in the near future. He has won numerous awards for his restaurants and food, so a cookbook was bound to be on the cards.

The Eastern and Oriental Cookbook is a striking volume with photographs by William Meppam. The black pages with white text give a contemporary and stylish feel although it remains a thoroughly practical cookbook. It's designed with the home cook in mind. The dishes are stunning but the recipes will hold no terrors.

Pan-Asian, in this context, means China, Japan and Thailand. They are three individual cuisines which have qualities that can be easily combined to great effect. One might choose a Chinese soup along with some Japanese tempura followed by a Thai curry. You'll have the freedom and indeed the inspiration to find the selection that will be most tempting for your friends and family.

There are plenty of classics here. Chicken Jungle Curry, Beef Bulgogi (a nod to Korea with this one), and Pad Thai will all be familiar. But how about Lobster and Prawn Sweet Ginger Noodles for a special meal, and you might consider a Jasmine Cosmopolitan to finish. There are every-day dishes as well as dinner-party fare within these classy pages.

My favourites from The Eastern and Oriental Cookbook include Sole Tempura with its unique presentation, Chilli Tofu for those days when I want something quick, light and noble, and Crispy Pork Belly for the times when I crave comfort food with attitude. It's a Dim Sum suggestion but you'll eat so much it'll be a meal.

The desserts are appealing. Asian restaurants are not generally famed for their sweets, and often resort to the standard banana fritters and even Chocolate Fondant Cake. Will, however, has White Chocolate and Berry Dumplings, and Mini Cinnamon Doughnuts served with a Passionfruit Syrup. My pick of puds must be the Ginger Cheesecake with Caramel Bananas. It's a melange of exotic flavours in a Western guise.

The Eastern and Oriental Cookbook is a culinary page-turner. It offers a feast for the eyes as well as a wealth of accessible dishes that are simple to prepare, but which have that often elusive "wow" factor. It's gift quality so buy two copies. It's unlikely you'll want to let this one out of your grasp.

Asian cookbook review: The Eastern and Oriental Cookbook
Author: Will Ricker
Published by: Hardie Grant Books
Price: £25.00
ISBN 978-1-74066-614-5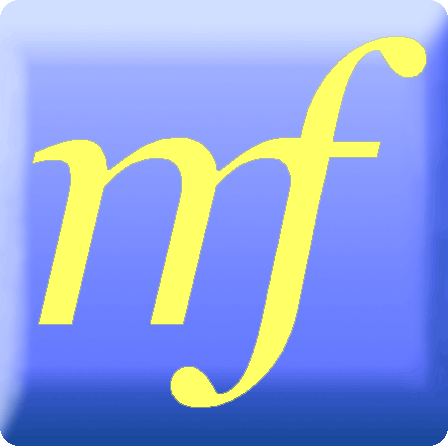 Cookbook review: Midnight Feasts: An Anthology of Late-night Munchies
This is a treat of a little cookbook. It touches on childhood comfort and adult naughtiness – the midnight
feast. We dreamt about such things when we were kids even if we didn't have the chance to indulge in that adventure. We read about it in books and always with a backdrop of a boarding school. These days, we are regaled with images of Nigella Lawson sneaking a doorstep sandwich with a filling of leftovers by the light of the open fridge door.

This isn't only a cookbook. It supports a worthwhile charity. You are reading this article and I hope you are enjoying it. There are many people who would love to – read, that is. Springboard for Children works within primary schools, and the majority of children referred to them are on the Special Educational Needs register. They work on a one-to-one basis with the children to provide intensive literacy support, additional to any support they may already be receiving in class.

Springboard for Children has a team comprising qualified staff and trained volunteers, and provides a cost-effective way of giving children with learning difficulties a supportive long-term relationship. Each child has an allocated tutor and is taught using a structured, multisensory, phonic-based programme. It's important to tackle literacy issues before kids leave school. Sales of this book will help to finance further activities.

Midnight Feasts is a compilation cookbook with contributions from the worthy and wise who want to support this good cause. Don Foster offers a pot of plain yoghurt, crème fraiche and brown sugar and that does indeed sound tempting. It's that combination of decadence with a hint of the healthy to salve the conscience.

HRH The Duchess of York Sarah Ferguson has a trio of munchies: Baked Eggs, Coronation Chicken and Chocolate Cake. They are separate recipes and you are not expected to eat them all at one sitting ...although you can. The theme with these, and most of the dishes, is comfort, but these are foods that won't lie like bricks, turning your midnight feast into a night-long indigestion fest.

Rafael Coleman's Banana Fritters Flambéed in Rum has my vote for simplicity with a soupçon of incendiary daring and a lot of fine flavour. It's an exotic little number which nods to a celebrated dish from old New Orleans, and which would work equally well as a dessert after a smart meal, at any time of the day. These are just as good served cold as part of a Sunday brunch.

Midnight Feasts: An Anthology of Late-night Munchies is amusing, and beautifully illustrated by Laurie Bellanca who has done a good job of introducing a degree of culinary whimsy. The recipes have been selected by Charmain Ponnuthurai who also wrote the introduction to get the taste buds limbering up. This is a charming book helping a worthwhile cause.

Cookbook review: Midnight Feasts: An Anthology of Late-night Munchies
Compiled by: Charmain Ponnuthurai
Published by: Les Editions du Delirium
Price: £12.99
ISBN 13: 978-2952937061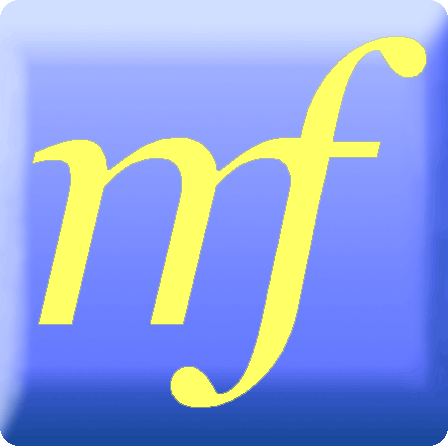 Cookbook review: The Secret Ingredient
Yes, this is a cookbook but its impact is found not just in its recipes but in the poignant story it tells of one
beautiful young woman's fight for life. It's thought-provoking and a cautionary tale which, if heeded, could indeed save your life or that of a friend or family member.

This all sounds rather bleak and not the kind of book you might want to read for fun. Not a bit of it. Sally Bee, the aforementioned young woman, has penned this fascinating and practical book to save you confronting the health issues that she has had to face - three heart attacks in quick succession. It was a close call but Sally has changed her lifestyle and eating habits and now looks to a long life shared with husband and kids.

Those of us who are enjoying good health tend to take it for granted. We seem resilient and carefree. Sally is so easily upset by processed foods and even common takeaways because after the heart attacks she is now more sensitive to additives. She was rushed to hospital with a reaction to MSG. Most of us would not be able to tell if it was present in our food or not, but it must surely have an effect on all of us.

However noble the intention, you will still only buy this book if the recipes are tempting and if you feel you might enjoy these health-promoting dishes. Be assured, you will. This isn't an over-worthy book full of beige grains and knitted yoghurt. The food here is vibrant, tasty and you'll be happy to eat it every day. It's not a diet but a habit and a style of long-term eating.

Ratatouille Chicken Tray Bake is colourful and simple and will be enjoyed by every member of the family. It's a substantial dish and versatile as you can vary the vegetable components to suit your own taste and what looks good and fresh as the seasons change. A quick no-fuss meal.

Perhaps you have a yen for things exotic. The Secret Ingredient offers an authentic Moroccan dish which is simple enough to make during the week but smart enough to feed friends at the weekend. All of the ingredients can be found in your local supermarket, even the preserved lemons - and it's worth making the effort to find those.

Sally has some inspiring but relatively healthy desserts. Red Berry Meringue Pie doesn't have a pastry base and is almost fat-free. OK so there is some sugar but this is a treat rather than a regular pud. But if you want a dessert to enjoy almost anytime then Frozen Yogurt Tubs could fit the bill. There is a bit of sugar but a lot of berries to make this a healthy treat for all the family. Use frozen berries when the real ones are out of season.

The Secret Ingredient is a must for food lovers with heart conditions, but don't wait till you are in that unfortunate state. Consider what you are eating and take advice from Sally Bee. She has firsthand experience. She has a passion for life and practises what she preaches. Great recipes and a fine philosophy.

Cookbook review: The Secret Ingredient
Author: Sally Bee
Published by: HarperCollins
Price: £12.99
ISBN 978-0-00-734406-2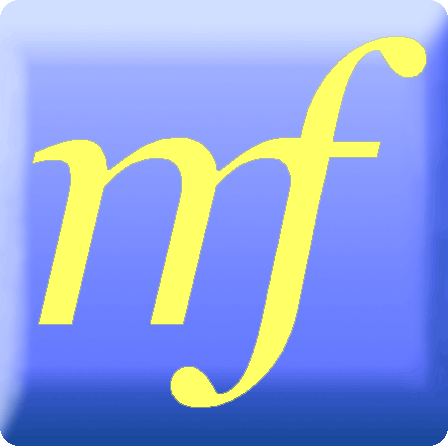 Cookbook review: Weber's Complete Barbecue Book
For the edification of those barbecue virgins, I should explain that the Weber in question is the
manufacturer of the celebrated dome-lidded barbecue which is considered by many to be one of the best. Jamie Purviance has sufficient confidence to ally himself to that grill by penning this book, which bears both his and its name on the spine. My British reader might not recognise his name but Jamie is considered to be an authority on barbecuing on the other side of the Pond. Not a bad accolade when one considers that America has barbecuing as a national pastime.

This is a hefty tome which will support even the grilling novice through many successful alfresco dining experiences. Jamie does not assume you know anything about either barbecuing or regular cooking. He introduces you to lighting your barbecue, every food preparation technique, temperatures for safe cooking and even recipes for sauces and rubs. In short this is a one-stop barbecue manual.

You can have confidence in this cookbook. It contains over 150 recipes which have been triple-tested. That's reassuring for those of us who have too often been confronted with those "it doesn't look like that in the book" moments. There are 100 step-by-step photographs to steer you in the direction of well cooked and attractively presented food.

I was drawn to the back of the book for some indispensible charts giving cooking times and temperatures. These give you at-a-glance information to ensure that the chicken is cooked through to the bone and the pork is done but still moist. Vegetables are also included – an underdone potato might not kill you but it will lie like a brick for an eternity.

My favourite fish recipe from this worthy collection is Grilled Fish in a Caribbean Marinade. Its title is vague because the recipe works well with a number of different fish such as sea bass, cod, halibut or even large prawns or scallops. An ideal recipe for a crowd who might well have diverse piscatorial preferences. Simple to prepare but guaranteed to please.

Poultry is a chancy item at a barbecue. It can be bland and uninteresting or dry and unappetising. Jamie's recipes offer grilled chicken and turkey with taste and texture, without breaking the bank. Poultry can be found at reasonable prices but we tend to overlook it because we associate barbecue with red meat. South-Western Turkey Burgers might change your mind: they are full of flavour and a bit of a departure from your commercial quarter-pounder - healthier too. Persian Chicken Kebabs need even less preparation but could well constitute the centre-piece of an Eastern barbecue. Butterflied Leg of Lamb with Moroccan Spices would be an equally exotic alternative.

There are those for whom no barbecue is complete without beef. Consider Argentine Beef Skewers with Chimichurri Sauce. It's hearty, striking and easy to prepare. Steak Sandwiches with Grilled Onions and Creamy Horseradish Sauce will slake any manly appetite. The meat is marinated in red wine, soy sauce, balsamic vinegar, brown sugar and seasonings to give a foil to the marvellously spicy horseradish. This steak would work well served with a mixed salad for those with less robust cravings.

Weber's Complete Barbecue Book must surely be one of the most comprehensive tomes on the subject. The recipes are broad-based and well written. The pictures add much and will give confidence to the novice. The experienced griller will find a wealth of new dishes to try. The warmer weather will soon be with us and I'll have this book as my companion when I don the apron and gauntlets. This is unbeatable value for money. Highly recommended.

Cookbook review: Weber's Complete Barbecue Book
Author: Jamie Purviance
Published by: Hamlyn, Octopus Books
Price: £14.99
ISBN 978-0-600-62111-9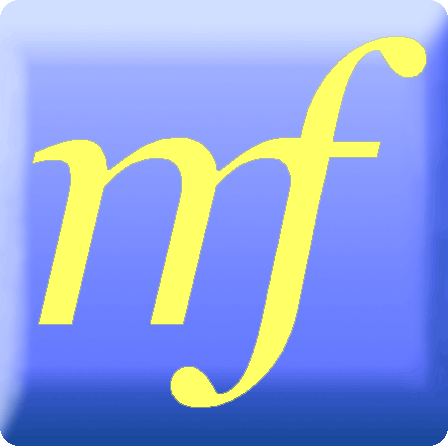 500 Beers
Yes, dear reader, another in the 500 series from Apple Press. I make no apology for its inclusion in this
cookbook review journal because they are quite simply some of the best-value single-topic food and drink related books around.

Zak Avery has penned this particular volume and he is eminently qualified to do so. He has many years of experience as a beer retailer; he serves on the committee of the British Guild of Beer Writers and has won their highest award, that of Beer Writer of the Year for 2008.

Civilization owes a lot to beer. It's considered the oldest of manufactured drinks with examples dating back to the pharaohs. Water was boiled and ingredients added with an end result being a much safer drink than the original, possibly unsafe, water. So, it's almost a health food.

The last couple of decades have seen a renaissance in the beer industry. There is more choice with so many small brewers as well as beers from other countries. The drinking public has been exposed to diverse styles of beer from different brewing traditions. But, how do we know what might suit our particular palate? The simple answer is to try and make up your own mind. 500 Beers is a tool that will at least launch you in the direction of some beers which might be just right for you.

The book is divided by type of beer. English ale and British beer feature strongly but every other class of beery tipple is considered, from the famous Belgians to porter and stout, and brews of every persuasion along the way. It's a beer-lover's manual rather than being a tick-list for enthusiasts.

Zak doesn't assume you have in-depth experience of imbibing. This isn't a volume for beer swillers, it's more for those who have a genuine interest in the craft. It concerns flavour rather than volume and 500 Beers even offers advice on tasting. Matching food with your chosen glassful is also touched upon as are all aspects of the brewing process.

Each one of the 500 beers included in this collection has its style, its country of origin, description, percentage of alcohol, serving temperature, and colour listed. There is a scale which indicates if the beer is full-bodied or light and you'll even learn a little beer history. Lots of beers and lots of information.

500 Beers is an ideal book for those who would like to learn more about this beverage in all its guises. It's a tome to take on city breaks, to be your companion when you visit bars in Belgium or pubs in Poland. Linger over that pint (probably half-litre) and understand a little more about that liquid anointing your gums. Great value for money.

Book review: 500 Beers
Author: Zak Avery
Published by: Apple Press
Price: £9.99
ISBN 978-1-84543-337-6


Cookbook review: The Classic Casseroles for your Slow Cooker
I am an enthusiastic cook and have a cupboard full of labour-saving devices but there is one, and it is by
far the oldest, to which I return time after time. It's my brown ceramic slow cooker. It's one of the originals from the 1970s without even the luxury of a removable insert. These days you'll find pots good enough to grace your table... and the inside of the dishwasher.

A slow cooker is the epitome of contemporary chic. You would have heard of the Slow Food Movement. It started in Italy and has spread to every corner of the globe, and has been embraced by people who prize good food with old-fashioned qualities of taste and texture. My ancient slow cooker, although not a thing of beauty, has helped me to enjoy the best of foods without spending endless time in the kitchen. The food is slow cooked and the cook relaxed.

Catherine Atkinson never puts a foot wrong. She has penned many a sensible cookbook with solid recipes and practical advice. The Classic Casseroles for your Slow Cooker does not disappoint. OK, so it's not a tome filled with colour shots of misty landscapes and rustic peasants, but we have casseroles as our focus and we all know what they look like. It's about unfussy dishes, good ingredients and meals to tempt both family and friends.

This is a book to cater for both carnivore and vegetarian, with a good number of fish recipes included. There are 100 or so dishes to choose from to suit every occasion and every budget. The appliance uses very little energy and often makes use of cheaper cuts of meat. You can save a bit of cash and feel you are saving the planet at the same time.

Bean Chilli with Cornbread is a one-pot meal. The cornbread is in fact a topping for the casserole. This makes for an interesting presentation of this flavourful dish and reduces washing up. The beans cook for 7 hours or so but remember that you don't have to stay with the food while it cooks. The slow cooker will cook your dinner to melting perfection while you are gardening, ironing or taking samba lessons.

If you need a slow meal in a hurry then Hot Southern Chicken is for you. It only takes 2 hours of unaided simmering to produce a dish which is a meal in itself. Chicken, rice, corn and okra make this a tasty American-themed dish that is both stylish and economical.

The Classic Casseroles for your Slow Cooker offers smart recipes using game, and everyday fare using seasonal vegetables. Good taste and ease of preparation are the common threads. If you don't have a slow cooker now then you might well be persuaded to buy one. Just a read of the recipes here and the realisation that slow cooking is quick will have you heading to the kitchen section of your nearest department store. This book is full of ideas and inspiration, and is amazing value for money.

Cookbook review: The Classic Casseroles for your Slow Cooker
Author: Catherine Atkinson
Published by Foulsham
Price: £8.99
ISBN 978-0-572-03541-9