Early 2008 Book Reviews
Late 2008 Book Reviews
Early 2009 Book Reviews
Late 2009 Book Reviews
Early 2010 Book Reviews
Late 2010 Book Reviews
Early 2011 Book Reviews
Late 2011 Book Reviews
Latest Book Reviews


---
Index to all Book Reviews
Cooking with Flowers – Sweet and savoury recipes with rose petals, lilacs, lavender, and other edible flowers

You might think that cooking with flowers is pushing the culinary envelope. It's perhaps reminiscent of the long-gone hippie era and its ethos of peace, nut loaf and free love. Well, consider this: we often eat flowers and
don't think of it as one bit retro or bizarre.

We all eat cauliflower, broccoli, we drink elderflower wine (if we have to), and rosewater is the flavouring for Turkish Delight. This beautiful book introduces some attractive and delicious dishes that will encourage the home cook to look at his/her flowerbed as an out-door extension to the larder.

One might think that flowers taste too perfumed, too exotic, and too sweet. Assess each petal on its own merits. Yes, a rose will always offer that iconic flavour but the pronounced fragrance works well with a frosting or a syrup drizzle over an otherwise ordinary cake. I have used rose jam as a key ingredient of an Asian rice pudding.

One of the most simple yet most striking is a presentation rather than a recipe. It's tulip ice cream bowls. One removes stamens and pistils (those pointy bits in the centre of the flowers) from pink tulips and places a round scoop of vanilla ice cream in the middle, with a scatter of red berries around. If one used a flower of another colour then the effect could be quite different. A yellow tulip with perhaps a chocolate ice cream could be served alongside mango, or caramel-coated bananas.

A stunning and easy recipe is that for pansy petal pancakes. The flowers maintain their vibrant colour when cooked in the batter; these pancakes are versatile and would work well as a unique garnish to fresh fruits, berries and sorbets. One can also make syrup from blue or black pansies, and it truly is a colourful and delicious talking-point.

Cooking with Flowers isn't outlandish. It offers pastel-coloured innovation. Its recipes are inspiring and accessible – they will encourage the reader to try different blooms with different recipes to unique effect. We might become a bit more adventurous with the bounty of spring and summer. This would be a marvellous gift for any cook or gardener.

Cooking with Flowers – Sweet and savoury recipes with rose petals, lilacs, lavender, and other edible flowers
Author: Miche Bacher
Publisher: Quirk Books
Price: £16.99
ISBN-10: 1594746257
ISBN-13: 978-1594746253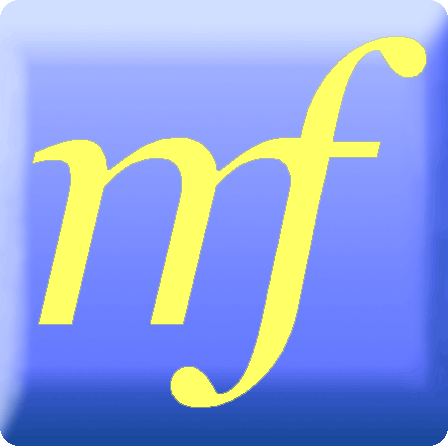 Four Emperors and an Architect:
How Robert Adam Rediscovered the Tetrarchy

This book is bound to appeal to anyone with a love of what they assume to be, and indeed what has become,
classic English architecture. We're talking about Robert Adam's buildings so they couldn't be anything other than quintessentially English, could they? Well, yes and no.

Four Emperors and an Architect: How Robert Adam Rediscovered the Tetrarchy illustrates in words and images a significant influence on the young Adam. It's only now that we can fully appreciate the impact of a very particular region and historic era.

We know it these days as the Balkan Peninsula, and it was Robert Adam's eventual destination when he embarked on the Grand Tour. Politics, then as now, made the region difficult to negotiate, and for Adam in particular as his stay was cut short by the ruling Venetians, who suspected him of spying. This setback evidently didn't diminish his enthusiasm for Spalatro, which was the name Split went by in those days. He later published his groundbreaking and highly successful work, The Ruins of Spalatro, which added to the architect's growing celebrity.

Four Emperors and an Architect: How Robert Adam Rediscovered the Tetrarchy – even the title of the book is intriguing. Who were the four Emperors? Diocletian was one of them, and a quarter of the Tetrarchy (the word describes any form of government where power is divided between four people, although it has come to signify the system instituted by the Roman Emperor Diocletian in 293AD in particular).

The book introduces us to the ruins of Diocletian's palace, and tells how it inspired Robert Adam to create iconic features in some of his most famous houses such as Kedleston Hall, designed by Robert in 1761 and Syon House, Middlesex, begun in 1762. These were also incorporated into the neoclassical Adelphi Development designs for London.

Four Emperors and an Architect tells of glorious ancient history, of political cooperation, of the rediscovery of architectural marvels. It also acts as a superb handbook to anyone interested in visiting the sites in modern Croatia, as well as encouraging us to take another look at Robert Adam's fine buildings nearer home. Author Alicia Salter has an engaging style and meshes both history and architecture together in an accessible fashion. This is outstanding value for just £20.

Four Emperors and an Architect: How Robert Adam Rediscovered the Tetrarchy
Author: Alicia Salter
Price: £20
Publisher: Lexicon Publishing
ISBN-10: 0957571909
ISBN-13: 978-0957571907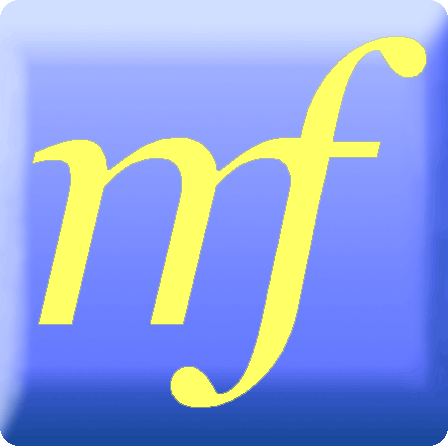 Fiori Di Zucca: Recipes and Memories from My Family's Kitchen Table
This is a family cookbook and the recipes, like the author, are truly international. Yes, Valentina Harris is Italian
from a globe-trotting family, although she speaks English without a trace of an accent thanks to her English father and BBC radio. Forget the voice and notice the animated gestures and one will be in no doubt that this lady is a passionate Latina. Read interview here.

Fiori Di Zucca: Recipes and Memories from My Family's Kitchen Table has a marvellous collection of recipes but this is equally a family history, and it's no ordinary family. Her grandfather, Count Carlo Sforza, who became an Italian Ambassador, was posted to Turkey, China, Corfu, Italy and France. He resigned in 1922 in order to return to Italy to fight rising fascism. He and his family were eventually forced to flee his homeland. The family only returned to Italy after the end of World War 2 and that is where Valentina's mother met her soon-to-be husband. The scandal over their marriage resulted in her mother and father being banished to Tuscany, where Valentina spent most of her childhood.

Valentina Harris has penned a book that tells of horror, hardship, love, life and memories. If I have a complaint, it is that the story finishes too soon. This must surely be the first of several volumes. OK, so it's not the literary equivalent of The Perils of Pauline where each instalment left our heroine dangling over Niagara Falls. As we know, Valentina became a success and remains so but any lover of a great tale will want the next instalment of Valentina's autobiography.

But this is a cookbook as well as a saga, and it would still be a worthwhile buy if it had remained ungarnished by worldwide adventure. The recipes are eclectic and simple to prepare. Fried courgette flowers give the book its title 'Fiori Di Zucca' and deserves a place in this volume not only because they are delicious and moreish but because Valentina was taught to make them by Beppino who worked for Valentina's family and loved her since they first met when she was just a few days old.

Torta di Riso is a sweet rice cake. It uses economic ingredients but the result is more than the sum of its rather ordinary parts. It's culinary alchemy. This Torta is sweet and made comforting and addictive by the liberal use of brandy. It's a winner and you will already likely have all the ingredients in your larder.

Baked rice-stuffed tomatoes are delicious hot although I prefer to serve them at room temperature and preferably while sitting in the garden on a hot summer evening. Even if the weather doesn't cooperate we can still enjoy these hot as a starter or part of a main meal. Use large ripe tomatoes and serve them directly from the tightly-packed roasting dish.

Fiori Di Zucca: Recipes and Memories from My Family's Kitchen Table is a remarkable book. It's a heart-warming, sad, humorous and charming story of courageous and very human characters. It's a delightful cookbook covering several continents. It's a book written with Valentina Harris' usual flair and enthusiasm. It's a book with which to snuggle. It's a book with which to cook.

Fiori Di Zucca: Recipes and Memories from My Family's Kitchen Table
Author: Valentina Harris
Published by: Duncan Baird
Price: £19.54
ISBN-10: 1848990855
ISBN-13: 978-1848990852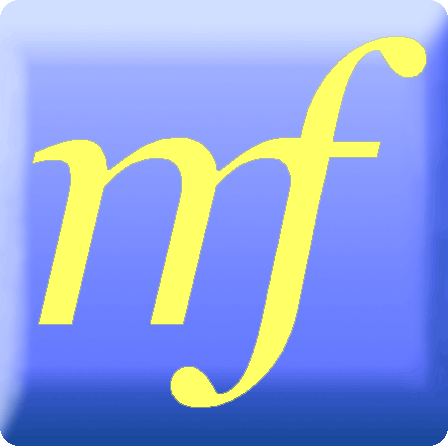 Pâtisserie at Home
Not many will recognise the name Will Torrent although that's not through his lack of respect within the food
industry, more shortage of a TV series exposing him to the public at large, and that truly is an oversight. Evidently Will is already one of those quietly appreciated chefs, but this book will surely introduce him to a wider audience.

Will Torrent started early. At 16 he was cooking at The Fat Duck restaurant with Heston Blumenthal and then later, at university, he worked with some of England's renowned chefs such as Brian Turner and William Curley, our home-grown chocolatier. He has graced the kitchens of Claridges and The Dorchester, as well as The Lanesborough.

Will has already had a glittering career and has been Young Chef of the Year, an Acorn Scholar, has appeared on television, become a pâtisserie consultant for Waitrose, and an ambassador for several high-profile products, companies and organisations.

Although a rising culinary star, Will is no arrogant, knife-throwing terror. He is charming, natural and thoughtful. If, as some suggest, success in the kitchen depends upon the mood of the cook then this man's future is assured. Read an interview here.

Pâtisserie at Home offers just what one would hope from a book with such a title. Yes, there are plenty of recipes, in fact more than 60 of them, but Will also offers inspiration. One can make the recipes in their entirety, and you will want to do that, but many of these sweet delights have elements that can be made independently and adapted.

There are a host of classic pastries here but also lots of new temptations that will have the home cook trying different techniques and ingredients, and new concepts, but there is nothing over-taxing for the enthusiastic cook. Practise a few of these recipes and the lucky recipients of your labours will swear you have been attending a Parisian catering college since last you met.

I wouldn't turn my nose up at any of these confections should they be presented at afternoon tea or as a dinner party finale, and I'll likely work my way through the whole book just to impress the in-laws, but I do have some favourites with which to start.

White chocolate and almond truffles are sophisticated and easy to make. White chocolate has a bad press but I rather like it. OK, so it's not really chocolate but it doesn't have to be. These truffles would be great additions to the selection of sweets at the end of a meal, or as edible gifts at almost any time.

Salted caramel is trending just now so Will's salted caramel and chocolate tartlets are bound to be popular. They are individual desserts and we all know how good a 'whole' something to oneself is, somehow more decadent than a slice of a shared cake or tart.

Another must-try recipe is that for Cassis pâté de fruits. These are very adult jellies that would be just perfect along with a cup of green tea at the end of a Japanese meal – delicate and mouth-watering. I am sure one could use the basic recipe but change the fruit purée for a completely different colour and flavour. I'll be trying a blackberry version later in the year.

Pâtisserie at Home opens the door to the mysteries of beautiful and delicious French fancies, and de-mystifies the art. We all want to make delicious desserts and baked goods, and Will Torrent gives the gift of know-how and confidence. This book is amazing value, coming in at just under £20.00.

Visit Will Torrent here http://www.willtorrent.com/willtorrent/

Pâtisserie at Home
Author: Will Torrent
Published by: Ryland Peters & Small
Price: £19.99
ISBN-10: 1849753547
ISBN-13: 978-1849753548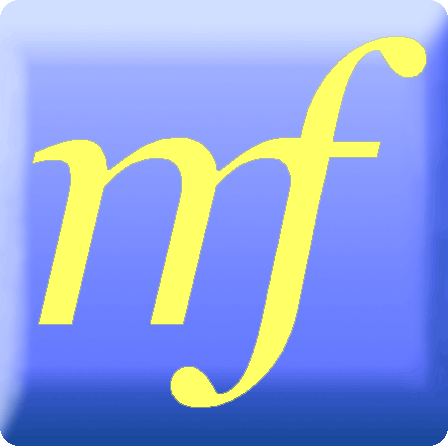 Campfire Cuisine: Gourmet Recipes for the Great Outdoors
Now, just wait – I know you'll likely ignore this book. 'Campfire Cuisine' - you probably think that's a book for
rugged sorts: thick socks, hiking boots, woolly hats with solar cells, and that's not you. But how about 'Gourmet Recipes'? Well, that's bound to be yoghurt, free-range vegetables and knitted meat substitute, isn't it?

Well, No. Campfire Cuisine: Gourmet Recipes for the Great Outdoors is a chunky volume for those who don't want to survive on dehydrated ready meals when off on an adventure. It's equally appropriate for those who are back-yard trekkers, cooking by the light of a domestic barbecue or a gas burner.

This book offers recipes for rather smart food that can be produced with the most primitive cooking equipment. No need to buy a cheffy sous-vide, just a single burner stove will get you started. There is advice on buying the most practical stove and a list of useful utensils to take along. Plenty of information here about keeping foods fresh and avoiding food poisoning. It's not a handbook for the forager and you are not expected to hunt, shoot or fish for your supper.

There are imaginative recipes here. Savoury cheese s'mores are an adult version of the original sweet s'mores made with digestive biscuits, chocolate and marshmallows sandwiched together. This savoury version uses firm cheese and pesto on wholewheat crackers. One softens the cheese over the fire or coals and then spreads over the tapenade-coated biscuits. The book does have sweet s'mores but here they are called S'moradillas and they take advantage of flour tortillas instead of biscuits.

Cajun spice-rubbed pork tenderloin is a sophisticated yet simple dish for home or away. The key to success is the marinade as the cooking time is short – only 20 minutes or so. Jumbalaya takes longer but the wait will reward the camper with a hearty one-pot meal. It's a vibrant dish with spicy sausage, and shrimps for sweetness.

Campfire Cuisine: Gourmet Recipes for the Great Outdoors is a handy book of easy eclectic recipes for the alfresco fireplace or barbecue. They are a well-balanced bunch that will delight any lover of good food.

Campfire Cuisine: Gourmet Recipes for the Great Outdoors
Author: Robin Donovan
Publisher: Quirk Books
Price: £10.99
ISBN-10: 1594746281
ISBN-13: 978-1594746284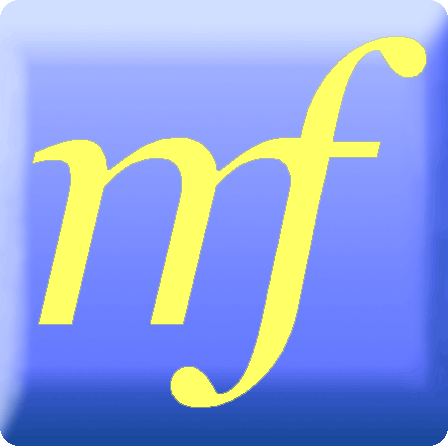 Train2e@t Local Foodbook - Kuala Lumpur by Danny Chen

Danny Chen is the author of this small yet deliciously stuffed book. He is the complete modern man, being a lover
not only of Malaysian cuisine but of music and travel too, and well placed to pen a volume that considers one of the best things in life: Food.

Danny isn't a full-time food writer although he is evidently a full-time eater. It's the Malaysian national hobby which is practised to perfection at least five times each day. People talk about lunch at breakfast. They ponder dinner at lunch, and then there are those other between-meal meals.

Malaysian street food is fast food. That expression will lead my dear reader to assume that the roads of Kuala Lumpur are lined with pizza parlours and burger joints. Well, they are creeping in and it's a mystery why. Fast food here is the traditional street food that is made while the drooling diner waits, or is already in a steaming pot ready to be served. Now that is surely faster than that Western 'fast-food' for which one will queue to order, queue to pay, and leave after only moments, having chewed an insubstantial and iffy patty which lacks flavour, cultural context and pertinence outside the land of its inception.

Kuala Lumpur has thousands of restaurants and street stalls selling food to the local population who appreciate a cuisine as diverse as those who seek it. Every resident will have his favourite spot for a soup noodle dish, his preferred stall for fried tofu, and a restaurant which he believes sells the best rice dish.

Danny Chen gives the food lover, be they Malaysian or visiting tourist, an overview of some of the most iconic, tempting and economic dishes to be found in the city, and the element that links all these plates is the transport system. Danny has selected eateries that are within a kilometre of a station. There is an Integrated Train System map at the front of the book to enable the hungry to plan both meal and method of getting to it.

Kuala Lumpur offers vibrant foods that reflect the cultural mix of those living in the city. Train2e@t Local
Foodbook will encourage locals to try some restaurants and stalls with which they might not be familiar, and it's surely going to become the must-read guide for the visitor. More accurately it's the must-carry guide for any tourist who wants to immerse himself in traditional culture. Remember those aforementioned 5 meals per day.

I was lucky enough to spend an afternoon with this charming and culinarily passionate writer who took me on a mini grazing marathon. There is a world of traditional Asian dishes in Malaysia and it seems we made an effort to sample an embarrassing wealth of them. Every nation who has had even a passing relationship with this peninsula has left its mark. Along with Malay there are Chinese specialities and Indian curries, amongst others.

We stroll through the thronging Chinatown and pass stalls selling 'designer-label' handbags along with the usual array of tourist kitchery, but we were on a mission and heading for Madras Lane. The official name of the street is Jalan Sultan but Madras Lane is the name by which it's known, and is said to pay homage to the Madras Cinema which burnt down in 1978. In typical Malaysian fashion, the Madras showed Chinese films to a Malaysian audience.

Madras Lane can be intimidating with its cramped tables and novel dining etiquette. Danny says that it's important to pick a stall for one's food and then find its associated tables, as there are rules about sitting in the correct zone.

We sample assam laksa which is a sour, fish-based soup and was listed at number 7 on the World's 50 Most Delicious Foods complied by CNN Go in 2011. Assam is the Malay word for tamarind which is a common souring ingredient in Indian recipes. It was used to great advantage here to give rich sharpness. Next was the more usual
Curry Laksa which has a creamy coconut stock base. We also enjoyed rice noodles and stuffed tofu. With each dish Danny gave information about origin and ingredients.

The meal was hot and spicy so a refreshing drink was in order. Danny suggests Petaling Street market in Chinatown for a mug of Air Mata Kucing. This is a traditional Malaysian drink and the name translates literally as "Tears of the Cat's Eyes" as the leaves of this tree seem to glow in the dark. You may know the fruit as a Longan which is related to the lychee. Dried longans are boiled with rock sugar to produce a sweet liquid looking like black brewed tea. Unmissable.

Our next stop introduced us to Indian food in Malaysia. It's exactly like Indian food in India and Anuja restaurant made no concessions to Europeans. No silverware here …and no plates. Restoran Anuja, in Jalan Pudu, is a 2-storey restaurant and those in the know will head upstairs to enjoy air-conditioning. It's famed for its banana leaf rice. The leaf is in fact your plate and it's a substantial swath of green to accommodate an equally copious spread of biryani with eggs, side dishes, sauces, chutneys and piping hot fried fish. There was also moist and flavourful fried chicken along with papadoms and naan bread. The restaurant is casual but the standard of food was as good as one would find in any restaurant sporting the usual complement of forks and crockery. Delightful.

Yes, I was spoilt by having Danny Chen as a guide but anyone can buy his book and it's worth the investment. You will find the best examples of remarkable dishes; you will eat with locals; you will eat like locals; and will doubtless be planning your stay to encompass as many of the gastronomic attractions of Kuala Lumpur as the historic variety. This is a colourful, informative and exciting book for anyone who considers eating as important as breathing.

Train2e@t Local Foodbook - Kuala Lumpur by Danny Chen is available here


Perfection in Imperfection
I first met Chef Janice Wong at her deliciously unique dessert bar in Singapore in the early hours. It's called, unsurprisingly, 2am: dessertbar. It's a showcase for this talented lady and offers a flavour of this, her literary debut.


Janice looks even younger than her young years but she has packed a lot into less than 30 of them, and has earned the respect of her peers. That regard was broadcast internationally when she was recently acclaimed Asia's Best Pastry Chef at Asia's 50 Best Restaurant Awards in Singapore. This local girl has brought yet another accolade to a city that is renowned for being the home of some of the most innovative restaurants in the world.

But Janice didn't initially find this passion for food in Singapore. She was studying in Melbourne, Australia, when she was struck by the wealth of foods from many different culinary traditions. She changed her academic path and eventually went to France to study patisserie in earnest. Yes, Janice has learned techniques from the world's finest but the imagination, drive and whimsy is Singapore-made and totally original.

Perfection in Imperfection is striking. Its cover is …well, partly missing. The front is torn (each one by hand) and the spine isn't there at all. But remember the title and you will start to ponder, muse, think, understand …and that's what Janice Wong encourages her diners and readers to do.

Perfection in Imperfection is a cookbook, but it is so much more. It's not a culinary destination but more a gastronomic signpost for the reader. Janice's dessertbar desserts are difficult to replicate. She presents food in the form of art …or is that art in the form of food?

Some recipes are composed with the professional or dedicated and experienced home cook in mind. There are a few with Bloomenthalesque ingredients, but lots that can easily be accomplished by a regular food enthusiast with a more limited larder. Rocher Magnums would be a start, as it uses readily available ingredients to produce a classy, rich and chocolatey frozen dessert. I am intrigued by Bubblegum Gummies, which would make amusing retro edible gifts. Definitely one for every adult with childhood bubble-blowing memories!

Attention to detail of not only the sweet creations but of the book itself is beautifully evident. It's the class of book that wins awards, the style of book that will become a food literature collectable. Janice successfully combines her love of ingredients with her flair for design. She deftly combs and crumbles, brushes and blends, but – above all – Janice Wong inspires.

Perfection in Imperfection
Author: Janice Wong
Published by: 2am: Lab
ISBN: 978-981-08-9551-8

2am: dessertbar
21A Lorong Liput
Holland Village
Singapore 277733
Singapore

Phone: (+65) 6291 9727

Visit 2am: dessertbar here

Breakfast for Dinner
This isn't as outrageous as it sounds – Breakfast for Dinner. Granted, the menu shouldn't include cornflakes but there are so many dishes that do double duty – both savoury and sweet. Brunch straddles both and that's an event that is increasingly popular at restaurants which have now appreciated our broad cravings.

Authors Lindsay Landis and Taylor Hackbarth have tapped into the notion that breakfast is good at any time.
They have taken favourite morning items and have given them a spin. Somerset Maugham used to say that to eat well in England you should have breakfast three times a day. Well, I admit that he was referring to the abysmal standard of British food at the time (a situation that has, thankfully, been rectified over these past couple of decades) but he could just as easily have been referring to our general love of what are usually considered breakfast foods.

Breakfast for Dinner contains an eclectic collection of simple-to-prepare meals from across the globe. There are some classics as well as familiar favourites that have been massaged, in a culinary fashion, into sustaining meals that are appropriate at any time of day.

Shakshuka is a traditional Middle Eastern breakfast dish that, without tinkering, naturally works well for breakfast, lunch or dinner. Eggs are poached in a rich and spicy tomato sauce spiked with salty feta. The yolks of the eggs add a rich creaminess to the sauce. Nothing more needed with this, apart from some good crusty bread.

Maple Bacon Cupcakes might sound a little challenging but if one considers the popular North American breakfast of pancakes with maple syrup and a side of bacon then one can more readily appreciate that sweet-savoury combination. The cakes are flavoured with maple syrup and the buttercream icing with chocolate. So far so good. Candied bacon is the unforgettable garnish (recipe supplied), although some crumbs of crisp salty bacon would also work.

Habanero-Cheddar Bread Pudding is a punchy and sustaining bake that would work with sausages or bacon as part of an any-time meal, although this savoury bread pudding just needs a salad, a squirt or two of good tomato ketchup or some chutney for an economic dinner. It's ideal for breakfast when one has guests as it can be assembled in advance and put into the oven to serve fresh for your visitors, who will doubtless be impressed by a hot and flavourful start to their day.

My pick-of-the-book is a Crepe Cake, a very classy confection that gives a nod to the celebrated Bananas Foster of New Orleans. This is a stack of 20 thin crepes sandwiched with a sweet banana paste laced with dark rum. It is another dish that can be made in advance so it's ideal for entertaining at a breakfast buffet or as a striking dessert. This doesn't cost much but it offers plenty of delicious impact.

Breakfast for Dinner is a delightful book full of inspiration. The recipes are thoughtful and unique and they will help to encourage the home cook off the beaten culinary track, and that's got to be a good thing.

Breakfast for Dinner
Authors: Lindsay Landis and Taylor Hackbarth
Published by: Quirk Books
ISBN-10: 1594746133
ISBN-13: 978-1594746130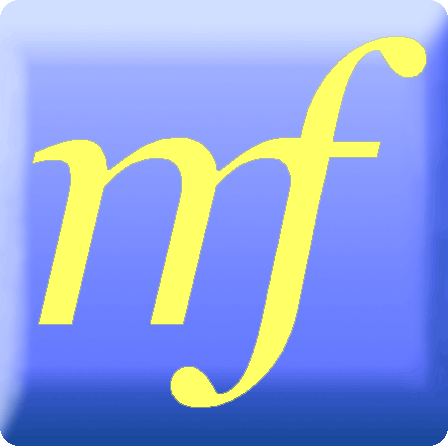 The Taste of Portugal – A voyage of gastronomic discovery combined with recipes, history and folklore
It's a unique country that has long been popular with tourists, but those bronzing folks seldom stray from the Atlantic beaches, and their gastronomic daring drifts only as far as a grilled sardine and a custard tart. They are missing the true Portuguese culinary heritage.

Portugal has a rich history and its food has been influenced by both invasion and exploration. It has an
abundance of produce from land and sea and centuries of practice of the art of turning some rather unprepossessing ingredients into classic and delicious dishes.

The author, Edite Vieira, has collected some of the best dishes Portugal has to offer. The ingredients are, for the most part, readily available to the non-Portuguese home cook and, equally as important, the dishes are economic to prepare. They take advantage of seasonal vegetables and often cheaper cuts of meat. One can produce a sumptuous and authentic spread for less than the cost of an economy airline ticket to the Algarve.

Tomato, Egg and Bread Soup is a light meal that uses the bounty of summer toms in something other than a salad. The addition of potatoes, bread and onions gives both substance and flavour. The author doesn't mention it but one could use good quality tinned tomatoes in winter when the fresh ones are tasteless. The egg is presented as a poached topping.

Another way to spin out costly but flavourful ingredients is by making an Acorda. These dishes use bread to bulk out seafood. We are all familiar with bread and butter pudding so consider this as a savoury alternative. Use fish stock for a more pronounced favour.

Salt Cod in all forms is loved in Portugal. One can now find it in some UK fishmongers and any Portuguese deli. It's easy to recognise, looking rather out of place amongst all the other goods that one would recognise as edible. The humble salt cod looks and feels like well-bleached driftwood.

Salt Cod Cakes are a Portuguese staple. They have a distinctive taste and texture from the preserved fish which must first be soaked and rinsed a few times before being cooked. It's a simple process but necessary. Yes, fresh fish could be substituted but then you would just have, well, Cod Cakes, which would lack the prized flavour of the authentic recipe.

Portugal seems to have the highest ratio of pastry shops per head of population, of any country in Europe. Windows tempt the passer-by (typically not passing) with sweet tarts and cakes. Rice Patties from the Azores are made with common store-cupboard ingredients. They are filled with cooked rice, eggs, sugar and ground almonds and baked for a swift 15 minutes to dry rather than to colour.

The Taste of Portugal is a culinary journey through time. It shows the richness of Portuguese food and is well-garnished with anecdote. It's a book for those who want to learn more of this undiscovered gem and for those who want to replicate fondly-remembered meals. A beautifully presented volume.

The Taste of Portugal
Author: Edite Vieira
Published by: Grub Street
Price: £20.00
ISBN 978-1-908117-40-3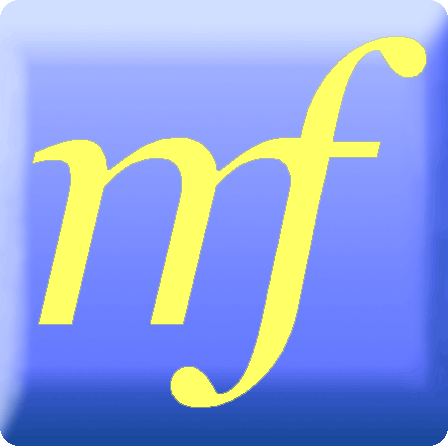 Port and the Douro
I would love to tell my readers that I am an expert on that full and iconic beverage but until recently Port was that festive tipple that mostly stayed in the sideboard unless Uncle Charles was over. I, along with most others,
considered it a drink for 'older' folks, although as I am nearly 60 that pool of 'older' folks is shrinking by the year. However, the hitherto dusty baton of Port appreciation has been taken up and polished by a discerning 'next' generation who know a good thing when they taste it.

I did say 'until recently', as just last year I was re-introduced to Port by Natasha and Adrian Bridge. You might not recognise their names but they are considered by many to be 'the first couple of Port'. They oversee Taylor's Port and their vintages are far from sideboard fodder. This book Port and the Douro showcases Taylor's along with every other notable producer and exporter. It's a veritable 'Who's Who' of Port past and present. It's a story of people and produce.

The industry pivots around Porto (Oporto) on the Douro River in Portugal and that is the focus of this outstanding book by Richard Mayson. It's a volume that will appeal to food and drink lovers, travellers as well as wine professionals. Richard has not only passion for his subject but a talent for weaving a fascinating tale of characters who have peppered the history of this fascinating region.

Port and the Douro covers every aspect of the world of Port, from growing vines to shipping wines. It's an essential companion for anyone visiting this marvellously unspoilt area if they have even the slightest interest in Port. And if one doesn't at the start of the tour it's likely one will by the end, and even more probable that one's return journey will be slowed by the weight of a car-boot filled with bottles of Port that will illustrate in delicious fashion the variety, complexity and depth of this unique beverage.

Port and the Douro
Author: Richard Mayson
Published by: Infinite Ideas
Price: £30.00
ISBN-10: 1908984171
ISBN-13: 978-1908984173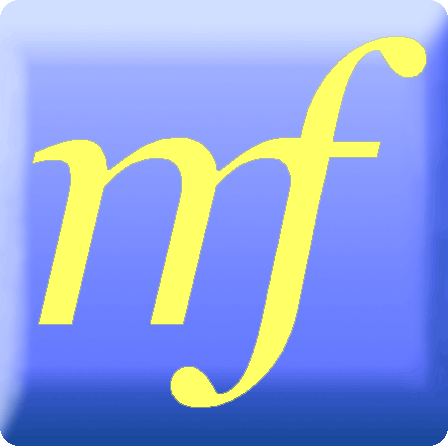 The Best of America's Test Kitchen 2013

America's PBS TV channel has offered America's Test Kitchen to its US viewers for decades. Now we can find PBS in the UK and it's well worth investigating its programme schedule, to discover America's Test Kitchen for yourself.

The Best of America's Test Kitchen 2013 is the paper representation of the programmes and your very practical
companion in the kitchen. It presents the year's best recipes, equipment reviews and much more. There honestly is a test kitchen, and those recipes have truly been put through their paces, so the reader can be confident that they will work.

This is a book for those who not only want to cook better but also want to know why recipes work. The dishes listed are simple to prepare but you will learn why ingredients make good partners, as well as tips on cooking methods. There are lots of step-by-step pictures to aid the novice.

I am particularly impressed by the traditional American recipes. Country-fried Pork with Gravy is found on many a diner menu and is simple comfort food. The crust is the star here and it's rather different from the usual breading that one finds on regular pork chops.

For those with a sweet tooth there are plenty of recipes to tempt one away from that New Year's Resolution diet. Peanut Butter Sandwich Cookies have the eponymous ingredient in both cookie and filling. The biscuits (cookies) are good enough to eat un-garnished but that filling is a delight and far too good for the kids.

The kitchen gadget review section is particularly interesting. There are products here that you might not find in the UK but those items recommended have a description of their important features and you can use these specs to find similar European pots, knives, cutting boards, oven mitts, etc. This is a handy book as reference when selecting kitchen-related wedding gifts.

The Best of America's Test Kitchen 2013 is an encyclopaedia of food advice and all things appertaining to the kitchen. It's a noble addition to any cookbook collection but it's a book truly to use and from which to cook.

The Best of America's Test Kitchen 2013
Published by: Boston Common Press
ISBN-10: 1936493306
ISBN-13: 978-1936493302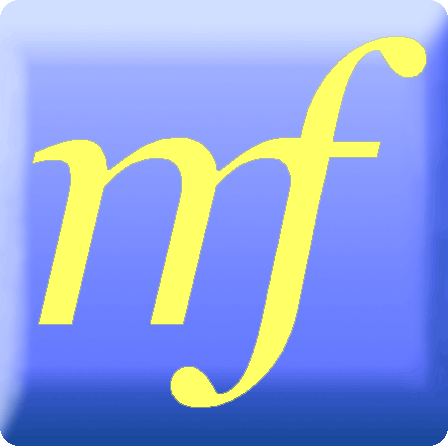 Full of Flavour
Maria Elia is a celebrated chef. She has written several other cookbooks and has graced our TV screens presenting her delicious dishes that have been inspired by her Anglo-Cypriot heritage. Yes, she is an accomplished food professional.

Full of Flavour is something of a departure from the usual chef
cookbook. They are often heavy tomes and metaphorically carved in stone. There will be, perhaps, the suggestion that any change to ingredients or cooking method will be viewed as culinary treason and would best be undertaken behind locked kitchen doors, never to be publicly admitted,

Maria offers us a masterclass in taste and flexibility. Full of Flavour is a unique cookbook that will help you evolve as a home cook rather than just expanding your list of recipes. She gives the reader permission, nay, encourages them, to change ingredients with the seasons and you'll find yourself just tweaking, to your taste, Maria's suggested spices and seasonings – and you'll be confident that you have the chef's blessing.

The recipes here are delicious but also practical. Maria turns the less costly cuts of meat into meltingly tender family dinners. There are dishes with which you will likely be familiar and others that are Elia-elevated, but all of them have that eponymous Flavour.

Spiced Carrot Puree with Dukka is a dish that will find its way onto all your Eastern tapas tables. Maria uses almonds in her dukka rather than the usual hazelnuts. It's a mix that will work well as a seasoning sprinkle on almost any root vegetable puree, but I would also add it to the breading for fried chicken breasts, which are notoriously bland.

Brisket is a great joint for feeding a crowd without the need for a mortgage extension. Maria's is an aromatic, slow-cooked dish with unmistakable Asian flavours from ginger, coriander and chilli. Just serve with rice and some green Asian vegetables. This recipe will be difficult to better, so make it in its original form before you even consider tinkering.

Pink Grapefruit Vodka shows Maria's love of a good cocktail. This is a simple concoction of, well, vodka and grapefruit or at least the zest thereof. An easy method but waiting for a couple of weeks to allow the fruit and booze to infuse is rather taxing – start this just before you go away to Greece on holiday. When mature it has a distinct citrus flavour and would make a delightful vodka martini.

Full of Flavour is a cookbook, but there is another element. It teaches even confident home cooks that there is no need to be a slave to somebody else's recipes. Maria Elia gives all of us the tools to adapt not only her recipes, but all others as well, to our own taste and to take advantage of fresh seasonal ingredients. A practical and charming book.

Full of Flavour
Author: Maria Elia
Published by: Kyle Books
Price: £19.99
ISBN-10: 0857830066
ISBN-13: 978-0857830067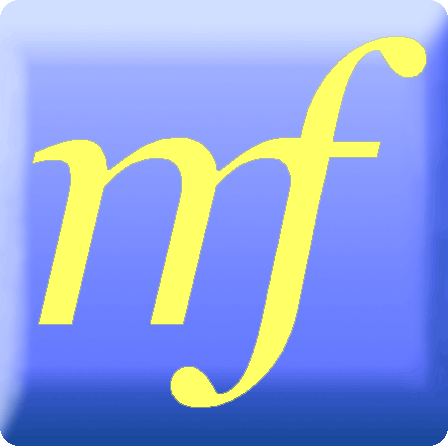 Easy Indian Cooking
Hari Nayak is an Indian-born chef who now tempts the taste buds of Americans. In fact he, unlike most Indian
chefs in the West, graduated from a non-Asian cookery school, and in his case the prestigious CIA. That's not the Central Intelligence Agency of the USA but the more internationally appreciated Culinary Institute of America.

Easy Indian Cooking reflects Hari's memories of the food with which he grew up, his unique understanding of traditional Indian food, and an appreciation of what ingredients are available to an American or European housewife. You won't be expected to book a shopping trip to Mumbai and you won't need to install a tandoor.

Indian food has long been popular in the UK, and Chicken Tikka Masala has been said to be our national dish, but it is now interesting food-lovers in the US – that's Indian food, not the hybrid Chicken Tikka Masala! Yes, it's a different flavour palate from Mexican food but Americans have always enjoyed spices of all kinds so it's not such a leap into the culinary unknown to present them with delicious and rich flavours and textures of the sub-continent.

Hari has chosen recipes that are simple to prepare, are economic, delicious and moreish. They range from the mild and aromatic to the chilli-hot but one can vary the heat by using less spice (although I would counsel making the dish to the recipe for the first time). Those new to Indian cooking will be surprised to know that the focus is on flavour rather than heat.

One of my favourites from Easy Indian Cooking is the recipe for Vaangi Baath – Spicy Eggplant (aubergine) Rice with Mint. The basic preparation is a South Indian dish popular among the Brahmin community and seldom found in restaurants – Hari adds his own twist by using a little fresh mint.

Many Indians are vegetarian and so that cuisine offers a huge array of dishes that don't contain meat. These are just as flavourful as those cooked with animal products but, in these days of financial gloom it's good to take advantage of better-value (and healthier) ingredients that don't sacrifice taste.

Hari offers a selection of lentil (dal) recipes that will likely convert carnivores to at least part-time vegetarianism. Spicy Red Lentils use those small lentils that are found on every western supermarket shelf. The list of spices might look lengthy but once you have those you will be able to make most of the other dishes in this inspiring book. These lentils make a comforting meal when simply served over basmati rice with a relish as garnish.

Easy Indian Cooking has more than 100 Indian and Indian-inspired recipes that will introduce a new audience to the vibrant tapestry of sub-continental fare, and to the skill and charm of this talented chef.

Easy Indian Cooking
Author: Hari Nayak
Publisher: Periplus Editions
ISBN-10: 0804843031
ISBN-13: 978-0804843034


Soups for your Slow Cooker
How to make delicious soups for all occasions in your slow cooker

All enthusiastic home cooks have a kitchen stuffed with gadgets and gizmos. We have a little knife just used to make roses out of radishes, there is the spiky thing for baking spuds, and an electric carving knife that granddad uses on Christmas Day, or he would if it wasn't lost behind that automatic sauce-making machine.


I can live without all of those but ask me to give up my slow cooker and this mild-mannered old lady will likely let herself down with a sprinkle of bad language. It truly is a boon to anyone who cooks and you don't even have to be good at it to prepare delicious meals.

Diana Peacock presents a book filled with ideas for soups made in the slow cooker and they are foolproof. It's hard to overcook a soup and the slow cooker will allow you to create warming and delicious soups with very little effort. If you can chop and stir and put a plug in a socket then you are set.

It's winter and money is tight but we still want to eat well. A hearty soup and some fresh bread will give you a memorable meal, and soup-making becomes addictive. All these recipes will give you a start but once you are confident with the techniques you will be writing your own recipes.

I write about authentic Indian food but I still appreciate those old-fashioned Anglo dishes that use curry powder. No, it's not something you find in Indian homes but a bright yellow Madras curry powder is the indispensible ingredient in such dishes as Coronation Chicken and Curried Chicken Soup. The author suggests serving this with naan bread but one could consider stirring in some leftover cooked rice to make a very substantial soup.

Lentils are still cheap so Tomato and Lentil Soup will feed a family for very little cash. Use fresh tomatoes during the summer but I would choose good quality tinned toms during the winter when the fresh tomatoes are like pale bullets. Just flavour with dried herbs if you don't have a supply of fresh.

It's the festive season and we have the remains of that turkey. You can either keep it in the fridge till it goes fuzzy or you can transform the cooked meat into a meal to feed another crowd with just the addition of some seasonal vegetables.

Soups for your Slow Cooker - How to make delicious soups for all occasions in your slow cooker is a practical book and full of delicious ideas. Nothing cheffy here, it's just recipes for good economic food. You don't need skill, just that slow cooker.

Soups for your Slow Cooker
Author: Diana Peacock
Publisher: How To Books
Price: £7.99
ISBN 978-1-905862-20-7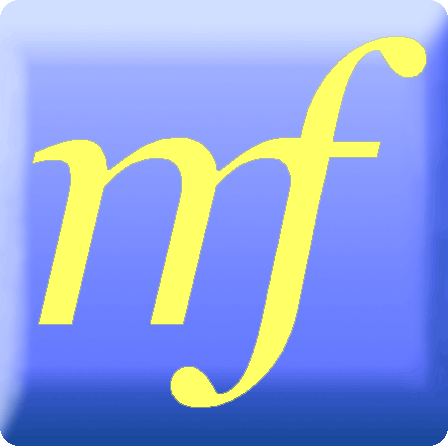 No Need to Knead – Handmade artisan breads in 90 minutes
If you love cooking you will likely have wanted to try baking your own bread but it's equally possible that you lost your nerve and didn't bother. It's baking and that is culinary alchemy; and then you add yeast into the equation and, well, how does that work?

I have never had any success with a bread-making machine. One
isn't in contact with the ingredients and I think that's what's important. The pleasure is feeling the dough come to life and having that comforting aroma of bread fresh from the oven filling the kitchen (I think estate agents have a spray for that!) Somehow a box with a buzzer never gives the same result and there is always that unsightly hole in the middle of the loaf.

No Need to Knead – Handmade artisan breads in 90 minutes suggests breads that are simple to make even during the week when you would normally reach for Mothers Pride (can you still get that?) Remember that 90 minutes doesn't represent an hour and a half of work, it's just the time it takes from flour in the bowl to bread on the table.

Pizza has been demoted over time to a cheap and nasty, and often bizarre, cooked open sandwich. In reality it's not that cheap from the take-away, though still often nasty. Pizza base is simple to make at home and is bound to be more economic than the one arriving on the back of a moped. You will have your own bespoke toppings and can divide your pie to allow the kids to make their own sections, or why not encourage the children to make the bread from scratch and make small pizzas.

The author, Suzanne Dunaway, has included some delightful recipes using left-over bread and I am rather taken with her Bread and Cheese Soufflé. It's another one of those dishes for feeding a crowd without breaking the bank. This would be a delightful summer lunch with just a green salad or with some roasted vegetables as a more substantial dinner.

My pick of the recipes is Fougasse de Collioure. This bread looks special and just the kind of loaf one would seek in a smart artisanal bakery, a delicious bread with that traditional shape that one finds in southern France. The crust is rich and glossy and the sprinkle of large-grain sea salt adds so much to the flavour. This is the bread to take on a picnic as it won't readily dry out.

This book will be enjoyed by a novice baker who will gain confidence making these recipes, but it will be just as appreciated by the experienced cook who will find a battery of classic and contemporary breads to tempt family and friends.

No Need to Knead – Handmade artisan breads in 90 minutes
Author: Suzanne Dunaway
Published by: Grub Street
Price: £18.99
ISBN 978-1-908117-21-2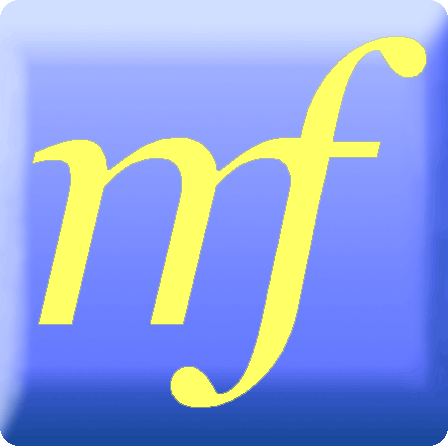 Cinnamon Kitchen – The Cookbook
Cinnamon Kitchen is another of the restaurants in chef Vivek Singh's empire. Cinnamon Club in Westminster has long been the classy and dark-polished-wood Indian restaurant of choice for the great and the good, and even politicians from the big house up the road. Cinnamon Soho has recently opened and offers a dining experience that's fast, casual and buzzy and introduces a new audience to the same standard of delicious food, but in a form rushed diners prefer.


Cinnamon Kitchen was the second in Vivek's portfolio and manages to straddle the two concepts. It's more casual than its formal parent, Cinnamon Club, but it still has the air of fine dining, just clothed in less tailored attire. Smart-casual would describe the guests and the ambiance.

Cinnamon Kitchen – The Cookbook presents a beautifully photographed collection of recipes from the Cinnamon Kitchen team. They cover every course as well as some drinks from Anise, the bar, and some recipes have step-by-step images of preparation for the novice.

At first glance some of the recipes might look complicated but they can all be broken down into their constituent parts, giving 3 or 4 recipes for every one listed. All of those are simple to follow and can be used together as suggested or in a mix-and-match with other dishes. The spices are all available from your local Asian grocer or online and a selection of half a dozen or so will enable the home cook to tackle most of the dishes here.

Dry-spice-crusted Guinea Fowl is one of the simplest dishes to prepare. Vivek suggests you cook this in a tandoor (yes, trot out and get one; it can also be used as central heating) but he concedes that it works just as well on a regular barbecue or in the oven. Chicken can be used, if you prefer, but increase the cooking time as it's larger than the guinea fowl.

Galouti Kebabs are not that common in Indian restaurants but you will find them on some of the finest menus, and they are exceptional preparations. The skill is in the mincing just as much as in the spicing. The secret to success is grinding the meat to a smooth paste. Once you have minced it a few times you will think that's enough, but process it some more and you will find you have kebabs that are truly melting and memorable.

Lentils are a staple of Indian cuisine and form much of the traditional Subcontinental diet. They are economic, delicious and nutritious. Vivek has recipes for both black and yellow lentil dishes. My favourite is the yellow version, and it's versatile as several different lentils can be used individually or together. I enjoy the mixed version as there are different textures remaining when the dish is cooked. It's a simple traditional dish that can even be made in a pressure cooker to save time and fuel. Most Indian households have at least one of these practical gadgets. Eat these aromatic lentils with almost any meat, fish or vegetables or even along with just rice or Indian bread. This freezes well for future use.

Desserts in Indian restaurants tend to be a bit thin on the ground and predictable, but Vivek has several inspiring sweet dishes that have accessible ingredients, and very few of those. One of his desserts is Spiced Banana Tarte Tatin. It's a blessing to be given permission to use shop-bought puff pastry, but buy the best quality available. The topping is, unsurprisingly, bananas but with a hint of pink peppercorn to spike the fruit. The caramel gives a sweet lacquer and shine to the finished tart.

I mentioned Bar Anise, and they have contributed a battery of cocktail recipes that are potent, impressive and delicious. The Cinnamon Bellini must surely be a signature with that warming spice that is its eponymous flavour – what better way to start an evening. A Vivek Vodka or Singh Sangria could be the next Anise mixology inventions.

This is a stunning, gift-quality book that would be appreciated by any lover of vibrant Indian flavours presented in stylish fashion. It's a book to pore over but it's far from a coffee table novelty and it's likely to tempt even those who didn't realise that they had a kitchen, as every good cookbook should. Vivek never disappoints.

Cinnamon Kitchen – The Cookbook
Author: Vivek Singh
Publisher: Absolute Press
Price: £25.00
ISBN-10: 1906650802
ISBN-13: 978-1906650803

Cobra Good Curry Guide 2013
Curry is said to be our favourite food in Britain. Popular indeed, but quality of restaurants can be patchy. We hear from friends that a particular chef is a star, that the local tandoori has chops for which to die, and the recently closed estate agent (it's the economic climate) now sells Biryani. But a good bespoke curry guide would be worth its weight in gold vark.


Pat Chapman has penned more than thirty books on Indian food and is one of the most respected supporters of the Indian restaurant industry, as well as being a passionate educator. His cookbooks are considered classics, but his annual Good Curry Guide will be sought by those who prefer to have someone else do the shopping and the chopping.

Cobra Good Curry Guide is without rival. It's comprehensive with many full reviews as well as listings of those which are considered 'OK'. Pat takes pride in the fact that his guide has morals. The restaurants included are there by popular public demand and not because the judges have been garlanded with folding moola – in fact, for the most part, the judges are the diners. No exotic trips have been promised and no assessor's children have been sent to university on the strength of 'putting a good word in'. Pat rightly notes that would discredit the guide.

The guide covers every genre of Indian restaurant from the polished Michelin-spangled likes of Atul Kochhar's Benares to the traditional high-street curry house. We are encouraged to enjoy both styles of cuisine (and everything in between) as restaurants are not compared and each one stands on its own individual merits. 2013 finds this tempting tome in its 30th year. Pat will have seen changes in our expectations of Indian food over those three decades. We can find, if we are lucky, a good meal in a Bangladeshi 'curry house' and those dishes have become a hybrid cuisine, and it's comfort food and familiar. These days many diners also want the chance to taste truly authentic Indian dishes and we can find more and more restaurants providing those.

India has introduced the world to its classic cuisine and it is now taking its place alongside the much-vaunted French and Chinese. Cobra Good Curry Guide enables us all to find the best and the most exciting of Britain's thousands of Indian restaurants, and for only £14.95 it should be on the wish-list of any good food lover.

Cobra Good Curry Guide
Author: Pat Chapman
Price: £14.95
ISBN 978-0-9537735-3-4

Buy books direct from Pat Chapman here

Lets Cook Italian
We want comforting food. It's cold and wintery and the economic climate isn't that hot either. It's time to get back to those old-fashioned values. Gennaro Contaldo introduces us to his Italian family favourites as they do travel rather well, and they are delicious.


Gennaro often graces our TV screens, sometimes in the company of Antonio Carluccio, another Greedy Italian, or that young Jamie Oliver. Gennaro is a lovable character with a cheeky grin and a down-to-earth approach to food. Yes, he is a celebrated food professional but he has never lost his grasp of domestic kitchen reality.

To be a confident cook we need a battery of recipes that work. We need to feed family, friends and in-laws so a list of well practised flavourful dishes that please everybody will save time and worry. Impressive food doesn't have to be expensive or even time-consuming.

Let's Cook Italian offers practical recipes for traditional dishes and a sprinkling of contemporary ones. There are, as one would expect, plenty of suggestions for pasta - dough, sauce and fillings - and some of those traditional to Gennaro's family will likely be new to the British cook. Culurzones – Sardinian ravioli filled with cheese, potato and fresh mint - is one such recipe that uses a rich mix of cheeses pillowed by the humble and, as yet, cheap, spud. The sauce is buttery and perfumed with sage but I would love this ravioli with a herby tomato sauce.

A vibrant dish for the summer is Peperoni All'adrodolce – Tangy Peppers. Make these when peppers are at their best quality and price. You can use them at every meal and either hot or cold. The recipe calls for anchovies: don't be tempted to leave them out. Your finished peppers won't taste fishy, but those fillets give a distinct salty edge which is key to the success of the dish.

A spectacular and traditional dish is Porchetta – Stuffed and Rolled Pork Belly. It's a striking centrepiece to feed a crowd. The most difficult step is finding a large enough roasting pan, but I can guarantee that you will feel it's worth the investment in a new one. Gennaro has suggestions for side dishes with recipes provided.

Perhaps my pick of the book will be a surprise. It's a pie, Sformato di Pane alle Verdure, and Italians are not famed for that form of savoury patisserie. Gennaro presents a variation of a family favourite that was eaten around Christmas time. It would be a vegetarian alternative for the festive season but even meat eaters would enjoy this robust bread-dough pie with its filling of artichokes, courgettes, onions and potatoes.

Let's Cook Italian is just what I would expect from Gennaro Contaldo. It's charming and family oriented. The recipes have been thoughtfully chosen and should give no British cook cause for anxiety over technique or ingredient. A beautiful book and good value for money.

Let's Cook Italian
Author: Gennaro Contaldo
Published by: Anova Books
Price: £20.00
ISBN 978-1-86205-953-5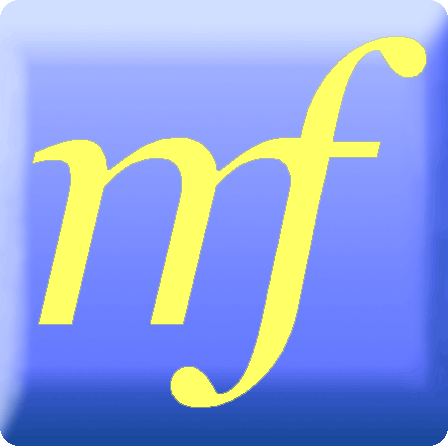 The Great Northern Cookbook
The author is Sean Wilson. Yes, that's a familiar name, or at least it is if you have been a follower of that celebrated Northern institution, Coronation Street. He joined the cast of 'Corrie' in 1985 and stayed till 2005, and has since played in Waterloo Road.


He has always had a passion for cooking and in 2009 Sean started a new career, the Saddleworth Cheese Company, which went on to win some coveted cheese awards. But his interest does not stop at cheese: he is a northerner and has a TV series to partner this book which promotes the best of northern food in general.

There are more than 90 recipes for dishes that are northern favourites. They are economic recipes and hearty. Lots of baked goods and pies but there are a couple of curries as well. It's not a culinary history book but rather a snapshot of how we eat today.

The north of England is famed for its rhubarb, but Rhubarb Curd is new to me. This would make a delicious change from lemon curd or jam for breakfast, but only make it in small batches during the rhubarb season as it contains egg yolks so doesn't keep more than a month. That is the joy of seasonal food, though, isn't it? It seems like a treat and we savour the tang for just that month or so.

Although I am an enthusiastic home cook I might prefer to eat tripe cooked by somebody else. I have tried it in various guises and I can say it's either delicious or a horror. The recipe for Deep-Fried Tripe is worth a go.

No northern cookbook could hold its head up in polite society if it didn't include a recipe for a Lancashire Hotpot. This is simple and flavourful fare and ideal for weekends when you have guests. It's easy to assemble and can be made in your slow cooker and finished in the oven, although the recipe here uses just an oven.

We do pies well in the UK. They are comforting and cheap but it's just as much about the pastry as the filling. Cheese 'N' Onion Pie doesn't cost much to make but it's loved by not only vegetarians but also those who would normally demand a slab of meat. It can be eaten at any temperature but I love it fresh from the oven.

The Great Northern Cookbook offers 'proper' food. These are dishes that won't break the bank but they are tasty and will be loved by the whole family. It's not about cooking innovation but a return to what has always been good. It's a culinary reminder.

The Great Northern Cookbook
Author: Sean Wilson
Published by: Hodder
Price: £20.00
ISBN 978-1-444-76113-9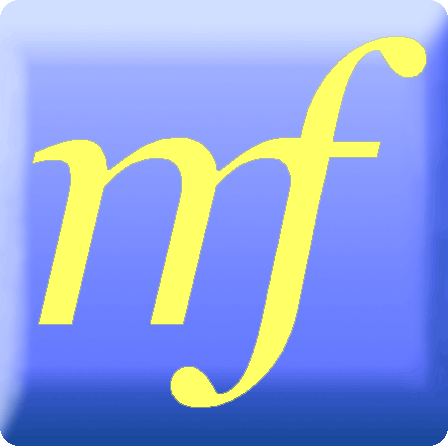 Style Me Vintage - Tea Parties - A guide to hosting perfect Vintage events
The author of this marvellously 'vintage' volume is actually Lulu Gwynne rather than Betty Blythe as one assumes
from the cover. Betty was a sexy actress in Hollywood when it was new and when films were considered brash. She was born Elizabeth Blythe Slaughter but changed her name (probably a good idea) to the shorter version.

Lulu gives a very decided nod to that glamorous era with her tea room called, unsurprisingly, Betty Blythe. The staff dress the part and the tea and cakes make this a magnet for anyone looking for a classic afternoon tea experience.

Tea is enjoying something of a revival and it's exciting to explore some culinary themes, and they are very pretty ones, too. Lulu has considered everything that's needed for throwing a Victorian Tea Party, an Edwardian Breakfast, a 1920s Speakeasy, a 1930s Cocktail Party, 1940s Picnic and a 1950s Street Party. You will be able to dress the part, act the part and offer delightful food.

Style Me Vintage is full of recipes and they are a delight, but Lulu encourages the reader to plan events rather than just meals. They won't be huge affairs but they can be held in your own home and they will be memorable. Vintage clothes can be found in markets and boutiques and they, above all, will set the scene. Consider a 1920s evening with those ornate flapper dresses and men in dinner suits and black bow ties. Throw in a couple of cigarette holders and gin in a teapot, and the queue at the door starts right behind me.

Style Me Vintage - Tea Parties - A guide to hosting perfect Vintage events is a beautiful book and an ideal gift for avid party-givers, throwers of sedate tea parties and anyone interested in hosting a summer bash with panache. It's priced at £9.99 (£9 19s 10d) so great value for money.

Style Me Vintage - Tea Parties - A guide to hosting perfect Vintage events
Author: Lulu Gwynne (Betty Blythe)
Published by: Anova Books
Price: £9.99
ISBN 978-1-86205-973-3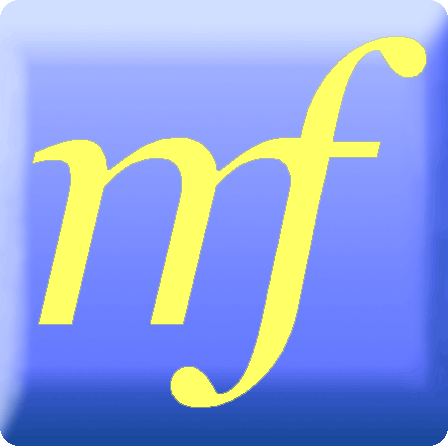 The Turkish Cookbook – Regional recipes and stories
Turkish cuisine is considered by many to be one of the classics. It has had a huge influence on food throughout Europe and encompasses all those elements that we praise these days: there is an emphasis on fresh produce, on seasonal vegetables, olive oil and fish but it also offers us those memorable sweets.

Turkish food is part the heritage of the cuisine of the Ottoman Empire, which encompasses Asian, Middle Eastern and
Eastern European influences and has itself had an impact on neighbouring cuisines.

Turkey is a large country which straddles Asia and Europe in both food and culture. The food, unsurprisingly, changes from region to region taking advantage of climate and geography. There is an abundance of fish along the coast while another area has favoured meat kebabs over seafood. Bulgur is a staple in some regions, while rice is ubiquitous in others.

Authors Nur Ilkin and Sheilah Kaufman present us with a delightfully personal Turkish cookbook that explains the history of the cuisine, and they introduce us to the diverse cooking traditions of each of the regions. There is so much covered here that this is almost as much an inviting Turkish travelogue as a recipe book.

There are a few dishes here that you might have tried on holiday and some that you may have tasted in restaurants, but there is much that will be new to the non-Turkish reader. Walnut and Red Pepper Spread (Muhammara) is a delicious dip and a change from the more common hummus. I would recommend that you roast the peppers before using in this simple recipe as it brings a richer flavour.

We know we should eat more vegetables so a dessert that has carrots and nuts must count as one of your 5 a day. Carrot and Walnut Slices (Cezerye) are similar to Indian carrot halva but the addition of coconut and walnuts, which once again put in an appearance, make this a unique sweet for using up Christmas leftovers.

A favourite savoury dish from this book is Stuffed Onions from the Black Sea region, another economic dish making the best of winter produce. The filling is of minced beef and rice seasoned with cinnamon and garlic with a little pomegranate molasses, which can be found in many Middle Eastern shops and some larger supermarkets these days.

The Turkish Cookbook – Regional recipes and stories is a gift-quality cookbook that will tempt any lover of vibrant food into the kitchen, and probably onto the next flight to Istanbul. The dishes are simple to prepare and not over-spiced, and they are less celebrated than they deserve. Thank you Grub Street for another stunning volume.

The Turkish Cookbook – Regional recipes and stories
Authors: Nur Ilkin and Sheilah Kaufman
Published by: Grub Street
Price: £25.00
ISBN 978-1-908117-38-0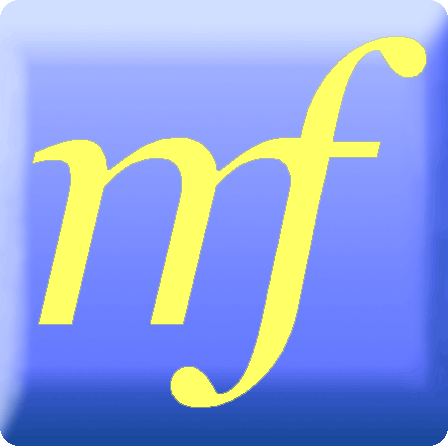 The Modern Vegetarian – Food adventures for the contemporary palate
Maria Elia is a chef who has graced our small screens and headed restaurant kitchens, and she has also penned several delightful cookbooks. Maria isn't a vegetarian evangelist but The Modern Vegetarian reflects her passion for flavourful food and in this case those dishes just happen to be

sans

meat.

We know we should all eat more of them - vegetables, that is - but we want meals that
are delicious and tempting rather than just being healthy and nutritious. We want to savour food rather than having a 'dose' of dinner. Gone are the days of over-worthy dishes appealing to those clad in tie-dye, sandals and likely owning a bandana-wearing dog that would also be vegetarian. Maria presents us with recipes that will become regulars on your table.

There are more than 120 recipes here along with striking photography by Jonathan Gregson. It's an attractive book that will enable you to make the best of fresh seasonal produce. Yes, healthy vegetables but also economic and that's more of a consideration than ever. There are smart dishes with which to impress dinner party guests and others that are more for an evening in the company of the TV. Rosemary Popcorn could be your snack of choice for the next showing of 'The Sound of Music'. Well, Christmas is just around the corner.

Talking of the festive season, I have been rather taken with the prospect of Christmas Pudding Brulée with Caramelised Blood Oranges. It's two recipes in one as Maria suggests that the oranges work well just garnished with some crème fraîche. The brulée element makes good use of left-over pud, and there is bound to be some of that.

Following that sweet note the Honey Dough with Greek Yogurt Mascarpone Cream is a must-try. These doughnut-like treats have more a cake texture than that of bread; it has plain flour with both bicarbonate of soda and baking powder for lift. These would be a delight as part of an exotic afternoon tea.

Beetroot has long been an underutilised vegetable but it is enjoying something of a revival. Maria delves into her Greek heritage to bring us Beetroot Keftedes. These are basically meatballs having the meat replaced by feta cheese and beetroot. They can be eaten hot or cold and would make a lovely addition to a meze or tapas spread.

There are also exotic flavours here. Ginger Beer-Battered Stuffed Tofu with Asian Mushy Peas is exciting. Tofu always needs help: it's a bland and boring article when unadorned but this recipe allows it to soak up flavours. The assembled dish looks enticing and is a tapestry of flavour and texture. A must-try.

The Modern Vegetarian – Food adventures for the contemporary palate is a true contender for that much vaunted phrase 'something for everybody' but it is indeed a book to encourage even the most dedicated carnivore to delve into its pages and turn up recipes that they will cook again and again. Great value for money.

The Modern Vegetarian – Food adventures for the contemporary palate
Author: Maria Elia
Published by: Kyle Books
Price: £14.99
ISBN 978-0-85783-109-5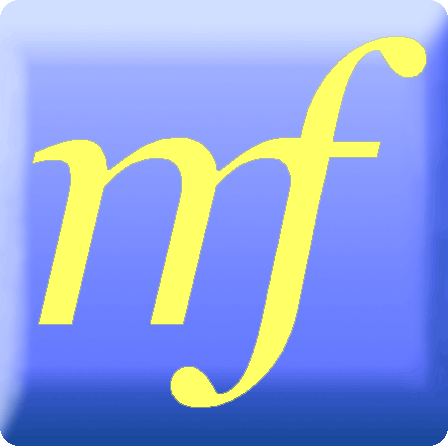 Thomas Jefferson's Crème Brulée - How a Founding Father and His Slave James Hemings Introduced French Cuisine to America
We all know the name and his impeccable political credentials (he was an American Founding Father and the principal author of the Declaration of Independence; he was the third President of the United States). But Thomas Jefferson lived a full life of controversy outside the political arena.


Jefferson served as a diplomat, stationed in Paris from August 1784 to September 1789. He didn't arrive alone but took with him his eldest daughter (his wife having recently died) and his slave James Hemings. Jefferson wanted the 19-year-old Hemings to be trained in French cooking and he apprenticed James to Chef Combeaux who was a local caterer.

Well, that seems benevolent but one adds another dimension to the adventure when one realises that James Hemings was in fact related to Jefferson's wife Martha. His father-in-law, John Wayles, was his slave's father, making James Jefferson's half-brother-in-law. Jefferson inherited the whole Hemings family including James' younger sister Sally, with whom Jefferson is said to have had at least one child.

Thomas Jefferson loved the good things in life and was struck by the opulence of Paris. He admired the fine architecture and felt that his celebrated home, Monticello, (about 11,000 square feet) would have been considered more of an outbuilding by French aristocratic standards. He evidently wanted to return to the US with European style and to be able to dine in an impressive manner.

James must also have been impressed with France and quite envious of its small black population. They were all free, as slavery did not exist in that country. One wonders why he did not make a run for it as there would have been little that Jefferson could have done to retrieve his 'property'. But it's possible that James also wanted to continue his training, as Jefferson promised Hemings his freedom if he would learn about French cuisine and if he would pass that knowledge on to others at Monticello.

Thomas Jefferson's Crème Brulée isn't a book of archaic French recipes, although they are mentioned. This is a fascinating snapshot of American social attitudes in that post-independence era, and of culinary customs of the French court and Parisians in general. It's an enthralling read and will be enjoyed by food lovers as well as social historians.

Thomas Jefferson's Crème Brulée - How a Founding Father and His Slave James Hemings Introduced French Cuisine to America
Author: Thomas J. Craughwell
Published by: Quirk Books
Price: $19.95
ISBN 978-1-59474-578-2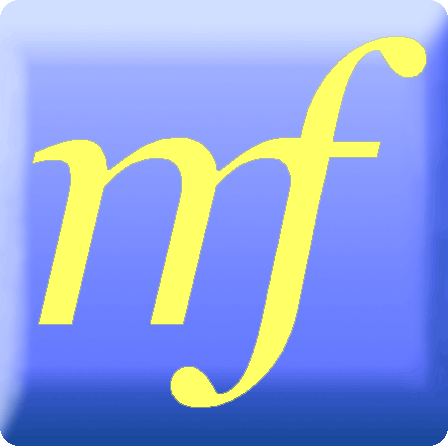 Modern Twists on Classic Dishes
Andy Bates is a Food Network UK chef and is known for his love of street food. He has followed the best carts and stalls in the UK and in the US, so some might be surprised by his latest book, which has its focus on foods traditionally cooked in a static home kitchen.


This book offers vibrant contemporary recipes reflecting how we want to eat in Britain today, but there is just as much that will be familiar to those lovers of old-fashioned fare – comforting dishes that we crave in this cold climate of financial woe.

The first chapter showcases Pies, and I believe we do these better than any other nation. There are recipes here for the pastry for raised pies, and sweet and savoury shortcrust pies. You can obviously use these doughs with your own fillings but Andy's suggestions are inspired. Mediterranean Grilled Vegetable Pie is a striking pie that takes advantage of ripe summer peppers, courgettes and aubergines. The layered vegetables make colourful strata when slices are cut.

Scotch Eggs are another British staple and they can be a marvel of good-quality and well-seasoned egg-stuffed sausagemeat, or the more common pale, bland and bready articles. Black pudding is enjoying something of a revival and here it's used, mixed with pork mince meat, as a replacement for the original sausage. This combination results in a richer taste and, I think, a lighter texture.

Perhaps the simplest recipe is for Fromage Fort. This is like a cold fondue made with garlic, leftover strong cheese, white wine and butter. The garlic is processed until fine and then all the other ingredients are added and blended till smooth. This makes a creamy dip that would be a delicious addition to any spread of tapas or a cold meat platter.

A must-try from this book (it's one of many) is Blueberry Bakewell Tart with Raspberry Chantilly Cream. I am not usually keen on chefs tinkering with much-loved favourites but the addition of these dark berries to the almond filling adds a fruity edge and moisture to the sponge, and elevates the regular Bakewell Tart from an afternoon treat to dinner-party fare.

Modern Twists on Classic Dishes is a delightful melange of old and new, and a culinary snapshot of some of the best British food. The recipes are simple and practical, familiar and surprising.

Modern Twists on Classic Dishes
Author: Andy Bates
Published by: Accent Press
Price: £14.99
ISBN 9781908917706

Modern Twists on Classic Dishes can be bought at www.foodnetwork.co.uk.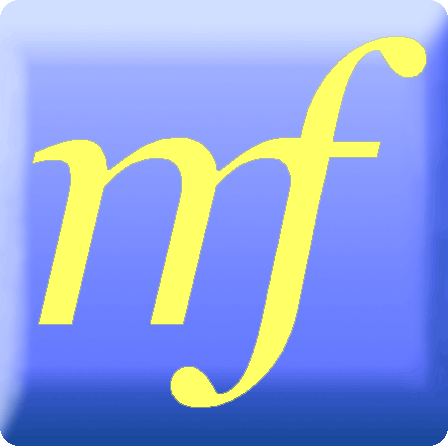 We are introducing a new feature, Asian-inspired literature, and we start
with Lesley Downer's 'The Last Concubine'

The Last Concubine – Lesley Downer
There will be many UK readers who will remember Lesley Downer not for her books, although there have been
many, but for her enlightening and absorbing TV series in which she introduced Japan to British viewers. It was the first programme of its kind and I don't think it has been rivalled since for its coverage of that enigmatic country.

Japan is now accessible to every traveller and it is indeed unique, with a thoroughly contemporary business and industry sector throwing into contrast its traditions and its rich cultural heritage. To understand the Japanese we have to appreciate their journey and there can be few authors better equipped to shepherd us through the ages than Lesley Downer, who has lived in Japan for a total of 15 years.

The title 'The Last Concubine' might lead a bookshelf browser to believe that this novel will be titillating and erotic, but it is more a well-researched volume with a romantic thread. It's a balanced book that has Lesley skilfully painting an exotic backdrop behind the dramas of a changing world. It's evident that she knows her subject but this is more an adventure than a dry history book.

The tale starts in rural Japan in 1861 but after a chapter or two we become aware that there is a mystery that began a decade before. Lesley's characters might be fictional but she poses them in historic reality. We learn about the Samurai concept of honour, palace intrigue, and Japanese mid-century politics, but without the need to plough through academic worthy works. We find people who have human fragilities and strengths but who are bound by codes of conduct that to us seem other-worldly.

A very young concubine has her life torn apart by war and the realisation that even she is not who she thought she was. Yes, there are romantic encounters but this is a book that will appeal to anyone looking for a 'good read' rather than some light 'chick lit', which this definitely is not. The Last Concubine keeps us turning pages right up to the last.

This was Lesley Downer's first novel and I am looking forward to reading more.

The Last Concubine
Author: Lesley Downer
Published by: Corgi
Price: £7.99
ISBN-10: 0552155209
ISBN-13: 978-0552155205

Reza's Indian Spice – Eastern recipes for Western cooks
There are a few chefs in Britain who are icons of the industry and recognised by just their first name. There is the forceful "Gordon", the ever popular "Jamie", the solid and respected "Cyrus", and then there is "Reza".

Reza Mahammad has been one of the cornerstones of Indian food
media in all its forms for years and one does indeed wonder if there is a picture in this man's attic. Not so much 'Dorian Grey' but more 'Reza with a hint of rose water, a dash of yellow saffron and a shimmer of gold vark'. His youthful visage isn't thanks to the skill of the TV makeup girl, it's part of his battery of assets.

Reza's Indian Spice – Eastern recipes for Western cooks is the latest in a slew of projects showcasing Reza's skill as a chef, TV presenter and writer. His restaurant, Star of India on Old Brompton Road in London, remains popular and soon there will be a cookery school in France to give further coverage, but for many the first introduction to Reza Mahammad was via the small screen. His passion, sense of camp fun and evident knowledge of Indian food has made him a much-loved exponent.

This book is a confident expression of different ways of using Indian spice. Yes, there are plenty of classic curries, but Reza's Indian Spice has its focus on the spices and their broader use, rather than just Indian dishes. He shows imagination and flair and an appreciation that perhaps Westerners want to use that stock of cardamom and cinnamon at the back of the larder for something new and contemporary.

Reza loves 'Frindian' food which showcases his admiration for French cooking methods combined with Subcontinental vibrancy. Paupiettes of Lemon Sole with Saffron Sauce is a recipe which takes advantage of that partnership. It is undoubtedly smart and even the most discerning of diners won't feel short-changed when presented with this combination of delicate sole and complex filling of prawns and spices, garnished with a creamy-spicy sauce.

A recipe that wafts the prospect of seasonal spreads is that for Turinois. It offers that well-loved combination of chestnuts and chocolate but Reza adds a hint of exotica in the guise of ground cardamom seeds. These work so well with chocolate and introduce a certain je ne sais quoi or whatever that is in Urdu or Hindi.

One of the simplest dishes from Reza's Indian Spice is that for Roast Potatoes with Chilli and Chaat Masala. One would think that that pillar of a good Sunday lunch could not be improved upon, but Reza throws in a couple of spices and transforms those spuds. A great idea when you want to present something a little special but haven't the time to fiddle.

Reza's Indian Spice – Eastern recipes for Western cooks is an attractive volume that will be welcomed by even the most avid Indian cookbook collector. It's full of innovation but remains accessible to the home cook. Nothing is over-taxing but the results of your labours will be deliciously impressive. It's gift-quality and amazing value for money and will be on many a Christmas culinary wish-list.

Reza's Indian Spice – Eastern recipes for Western cooks
Author: Reza Mahammad
Published by: Quadrille Publishing Ltd
Price: £17.99
ISBN 978-1-84949-141-9

The Star of India
154 Old Brompton Road,
London, SW5 0BE

Phone: 020 7373 2901

Opening hours
Lunch: 12:00 – 14:45
Dinner: 18:00 – 11:45

Visit Star of India here

Leon - Family & Friends
This is the fourth volume in the Leon series, but it isn't a traditional restaurant book. The clue is in the name, and then in the recipes.

Leon - Family & Friends offers a diverse and eclectic collection of recipes in a book that has that old-fashioned
feel of a Christmas Annual. You remember that bumper bump in your stocking (most likely a pillowcase) at the bottom of the bed? It's the book that you started to read while surrounded by wrapping paper and you didn't put down till the day after Boxing Day, apart from surfacing for meals.

Yes, those much-loved Annuals are a thing of the past, but Leon - Family & Friends is the adult, food-lover version. Light-hearted graphics, plenty of short stories and instead of washing-up-liquid-bottle projects there are recipes that will remain with you far longer than that something-like-a-rocket ever did. Or perhaps it's more of a food family album with all those old pictures of parents and far-away places. Our strongest memories are around food, after all.

Leon is an 8-year-old chain of restaurants. It's not your archetypal fast food concept but it's about rather good and healthy food rather quickly. These 200 or so recipes are from friends and family of the co-founder, John Vincent and of food consultant and cookbook author, Kay Plunkett-Hogge, although the duo also have their own dishes and food memories.

Kay has a culinary heritage that would be the envy of any food writer. She is steeped in traditional English food simplicity because her parents were British. Her dad now lives in Malta, introducing a sprinkle of Mediterranean seasoning, and she is perfectly at ease with vibrant Thai spices as she was born and brought up in Thailand; and there is a hint of delicious Americana as Kay lived in the US for a number of years. Her husband, Fred, adds to the mix with his own Caribbean connections. Yes, this couple can cook a bit, and meals chez eux are always exciting. You won't know what to expect but you can guarantee it will be a delight, and if it's Friday dinner there is sure to be a Martini as garnish.

There are a host of Thai recipes here but Kay has ensured that they are all simple to prepare and these days the ingredients are readily available. Pad Krapow Neua is a flexible recipe which can take advantage of prawns, duck, tofu, chicken, or beef. The finished dish is topped by a deep-fried egg. That might sound a little eccentric but eggs cooked this way are, in my humble Western opinion, superior in texture to the European single-side fry with a bit of a baste.

If you are in the mood for less exotic fare but with flavour then Oven-fried Chicken with Collard Greens might have your name on it. This isn't an apologetic poultry preparation but the sort that makes a statement, and it could easily become a favourite. The coating is what makes this an outstanding meal, but it's economic and ideal for hectic weekends when you have a house full. Collard Greens are the side dish (a classic Soul Food vegetable staple) but if you are a stranger to a collard, and most of us are in the UK, then use baby spring greens.

Perhaps my favourite dish from the book is Lamb Boulangère. It takes its name from the baker who would cook roasts in his oven for the local folks. Popping over to your nearest Greggs and asking if they have a corner to spare might not be practical so just use your domestic oven. The secret is to roast the meat directly on the oven shelf, allowing the drippings to anoint the spuds below. Nothing needed with this apart from a bottle of red and some crusty French bread. This could be the easiest Sunday lunch you have ever made.

'Has something for everyone' is one of those sugary phrases that's right up there with 'what a lovely baby' and 'you don't look a day older' but Leon - Family & Friends truly has that mass appeal. Its recipes are accessible and tempting and the family anecdotes bring the subject to life. Cooking isn't just about processing ingredients. It's personal and a reflection of who we are. You might find that some of these recipes become your own culinary heirlooms, with this well-thumbed book giving memories of its own after another half-century.

Leon - Family & Friends
Authors: Kay Plunkett-Hogge and John Vincent
Published by: Conran Octopus Ltd
Price: £25.00
ISBN 978-1-84091-609-6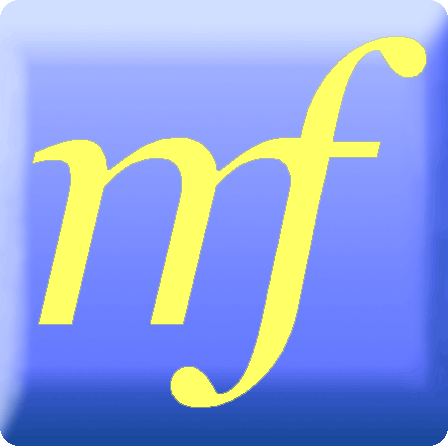 Salt Sugar Smoke – How to preserve fruit, vegetables, meat and fish
Diana Henry is an accomplished food writer, and Salt Sugar Smoke does justice to her evident skill and passion. It's a book you will intend to just dip into but you will likely find, as I have done, that it's a culinary page-turner of inspiration and striking photography.

This book is pertinent to the times. We want to make the best of
produce when it's cheap (more realistically, a little less expensive) and especially when there is a glut of fresh fruit or vegetables from the garden. Growing your own is always best value, but find a good greengrocer and buy a whole box of veggies and you could have a bargain on your hands. But you'll need to do something with that seasonal bounty.

We have a siege mentality chez nous when it comes to food – it's a family trait. There is a strangely addictive element to the process of preserving. I am never happier than when the shelves are full, and particularly with jars sporting my marvellously well-designed home-made labels advertising the sweet or tangy treats inside. Condiments can make the simplest of savoury foods into an exotic feast and there is a hint of smug contentment at the breakfast table when guests ask for more toast for more jam. All that fruit-preserving sounds very noble but then there is that other section to the book, which is less W.I. and more Woo Hoo!, offering recipes for making those slowly-maturing bottles of alcohol hidden at the back of the larder.

Diana Henry has penned a beautiful and practical book that will enable you to fill jars and bottles with foods and drinks that are good enough to share as gifts for family and friends, but are in fact so good that you might not want to. Diana offers recipes for some traditional goods, but lots of her preserves are contemporary and international – something for every taste.

The recipes for cured fish are noteworthy. Pickled Lox are pickled salmon fillets and were a mainstay of Jewish homes in old New York. Diana offers a serving suggestion of these fish with waxy boiled potatoes, but the regular snack for those in the Big Apple was lox partnered with a bagel.

My favourite recipe from the fishy fare is Beetroot-cured Gravlax. It looks spectacular as a centrepiece for any buffet but especially at Christmas, as the colour is so vibrant and festive. This recipe would feed more than a dozen people but it could be reduced if you don't have that many friends! It's a handy dish for entertaining as all the work is done well in advance, although I would counsel spending a few moments sharpening your best knife just before your guests arrive: the slices of Gravlax need to be thin and regular.

Scarlet Pepper and Chilli Jam is similar to a condiment I first tried about 20 years ago on a friend's farm in California. It's that sweet and hot combination that is mouth-watering. This is a wonderful recipe for those few summer weeks when red peppers are at a reasonable price. Find a chilli that works best for your taste – there are so many around and they vary in potency. This jam also works using green chillies, which will give the jars a bejewelled shine.

The drinks chapter has a host of Vodka-based recipes and there are a couple that I'll be making right away. Krupnik is delicious and a spirit that I first tried years ago at Baltic restaurant in London, which had a display of gallon demi-johns filled with flavoured vodka, and it would have been rude not to try. Krupnik is sweet, comforting and moreish.

Another one to make for Christmas is Gdansk Vodka. This has complex and rich flavours that would be warming on a winter's night. It's said to be best after four years but I would think it would only last that long if you had forgotten where you put it.

Salt Sugar Smoke – How to preserve fruit, vegetables, meat and fish is a book to use and one of the best on the subject that I have come across. There are a few of the usual suspects and the book is no worse for their inclusion, but there is so much more that is new and enticing.

Salt Sugar Smoke – How to preserve fruit, vegetables, meat and fish
Author: Diana Henry
Published by: Mitchell Beazley
Price : £20
ISBN 978-1-84533-564-9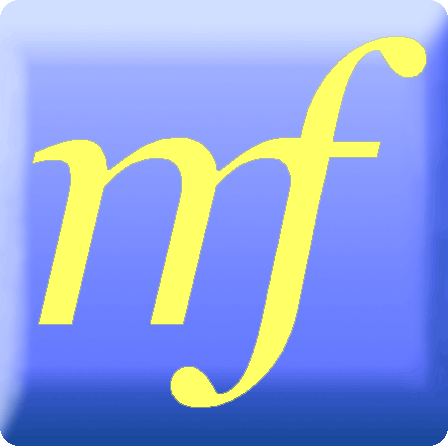 Tiny Food Party
This is an amusing book that offers tiny food. You will likely not have heard of that term, but think bite-sized portions of a whole variety of dishes, including some that you didn't ever think could be reduced to one or two mouthfuls.


Tiny Food Party offers suggestions for tiny food, but the party can be for as many people as you like. Most sophisticated gatherings these days have trays of delicate, attractive and delicious nibbles that can be enjoyed at a leisurely pace while talking to one's friends and sipping champagne (or beer or cola or Continental mineral water). Food helps to create an ambiance.

Jenny Park is a food stylist, Teri Lyn Fisher is a photographer and their professional partnership has resulted in a delightful volume that offers practical recipes for small bites that taste as good as they look. This isn't just food for posh ladies at cocktail parties, although there is plenty that will tempt those demanding palates.

There are nibbles in Tiny Food Party that range from the dainty and beautiful to the robust and substantial. There are finger foods for every occasion, from the smartest of gatherings when you might want to impress your guests, to those evenings when you want a variety of well-presented snacks that will look more complicated than they really are.

There are four main chapters: Tiny Snack Party, Tiny Dinner Party, Tiny Dessert Party, Tiny Cocktail Party – a delicious spread, but the authors won't mind if you mix and match. Think of these petite dishes as additions to your meze or tapas repertoire. Baby Bolinhos de Bacalhau wouldn't be out of place in the smartest of bars in Portugal. The recipe takes advantage of flavourful salt cod. Don't try making this with regular cod: it needs the distinct taste and texture of the preserved fish.

Pajeon are in the Snacks section but they are refined enough to be included in the Cocktail chapter as well. These miniature shrimp pancakes are Korean and exotic without being over-spiced – the punch comes from the dipping sauce. The filling can be changed if you want to create a vegetarian pancake. The batter is simple and can be made in advance.

The Dinner Party menu suggests some small but rib-sticking options ideal for those times when a cheese straw would never be enough. Baby Shepherds Pies are a take on a traditional family favourite. Change that minced lamb to beef and you have the ever-popular Cottage pie. They taste just like the original but a pastry case keeps your fingers clean.

Dessert must be part of any balanced diet and Mini Mochi Ice Cream Balls will likely be new to your guests. The mochi wrapper contains green tea powder and are a Japanese sweet or dessert. It's a confection that is prized just as much for its texture as its taste, and the addition of green tea ice cream makes this event finale still more striking.

Tiny Food Party has a wealth of ideas for imaginative miniature dishes. It will inspire you to come up with your own recipes. There is nothing too taxing, making this a book not only for the experienced home cook but it might even encourage youngsters into the kitchen. A gift to be welcomed by anybody who entertains at home – and the festive season will soon be with us!

Tiny Food Party
Authors: Jenny Park and Teri Lyn Fisher
Published by: Quirk Books
Price: £12.99
ISBN-10: 1594745811
ISBN-13: 978-1594745812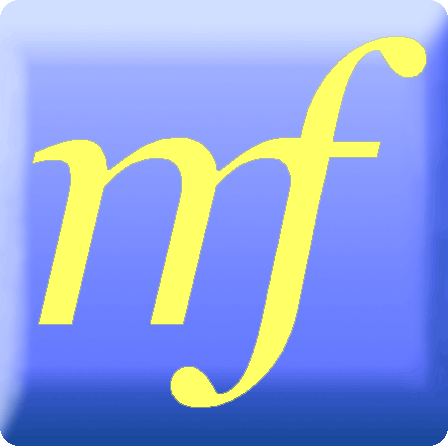 Tasting India
I enjoy almost every book that crosses my desk (now a uni-leg computer stand from a Swedish lifestyle
emporium). Some are simple but informative volumes, others are attractive and what I would describe as gift quality. Taste India is in the second category but has raised the bar on that little phrase. It truly is a gift in every regard.

It's just as much a travelogue as a cookbook. The recipes here are as inspiring as they are useful. All the recipes work marvellously, but you wouldn't want to be taking this gold-silk-embossed stunner anywhere near a kitchen full of anything that resembles ghee, tomato, turmeric (that might be OK as it's a matching colour) or anything described as gravy. No, keep this book safe, read from cover to cover and scan some of those delicious recipes for use later. You will want to make them.

The book is divided by region and it takes you on a journey around the subcontinent. The photography is sumptuous and even if you are a stranger to the inside of the aforementioned kitchen you will find this book worthy of gracing your coffee table. There are views of elegant buildings, majestic landscapes, but the population of India is the undisputed star here.

Tasting India temps with the prospect of gentle adventure and food. One of the first 2-page images is of The India Coffee House in Kolkata. It offers so many instantly recognisable elements: naturally aged walls, slow moving ceiling fans, turbanned waiters and tables full of casual diners. This is the real and authentic India and it's not polished for the tourist. The pictures draw you into a culinary adventure. One wants to sample the street food and to sip from the terracotta disposable cups.

There are a good number of simple and traditional recipes to go along with each chapter. At first glance the ingredient lists might look a bit daunting, but you will find a collection of half a dozen spices will enable you to make most of the dishes. They will all be available in your local Asian supermarket or even online. If you don't often make Indian food then buy whole spices and grind them yourself in small quantities. Tasting India also offers a creditable number of desserts and sweets, which are more often than not overlooked in other cookbooks.

Tasting India is indeed a gift, even if only to oneself, but consider giving this to a friend before he or she goes off on that amazing trip. It will give inspiration to the traveller – places to visit, unique aspects of daily life, colour and tempo. Then there is the food to try: freshly brewed chai, fragrant kebabs, syrupy sweets. The author, Christine Manfield, has evidently done her homework and has thoughtfully included a directory at the back of the book which includes places to stay like The Manor Hotel in Delhi, and places to eat such as Indigo in Mumbai. Shopping is an absorbing pastime and there are plenty of suggestions of spots to splash the cash, from tea centres to silk boutiques. A list of local travel agents would have been handy as you will be booking that flight as soon as that ornate back cover closes.

This is a must-have for any collector of books on India, any lover of India and any serious cookbook collector. Christine Manfield must be a very proud author, and photographer Anson Smart must surely consider this as his masterwork. Beautiful.

Tasting India
Author: Christine Manfield
Published by: Conran Octopus
Price £40.00
ISBN-10: 184091601X
ISBN-13: 978-1840916010

The America's Test Kitchen Quick Family Cookbook
We in the UK can now watch America's Test Kitchen, hosted by Chris Kimble, on PBS. That's a non-commercial TV station from the US and they are famed for their quality broadcasting. Yes, they offer programmes that will appeal to American viewers, but so much of that is equally pertinent to us on the right-hand-side of the pond.


The America's Test Kitchen Quick Family Cookbook is a book to use. It is exactly the style of recipe book that can stay in the kitchen, will lay flat on the counter and provide recipes that won't break the bank – and that's important in these gloomy times.

This ring-bound and chunky folder offers more than 750 recipes that can be ready in 45 minutes or less. It takes advantage of fresh ingredients as well as some convenience products available across the US, but its strength lies in providing the inspiration to actually get into the kitchen to cook.

There is a page of 'Putting Precooked Rice to Work'. There are packets of ready-cooked rice commercially available, but if you don't have access to such products then just make extra rice when you are doing your regular cooking and put 2 cups-worth into bags and freeze them. The suggestions here are for Chicken Divan Rice Casserole, Asian-Inspired Chicken and Rice, and several others that take advantage of the aforementioned rice along with left-over chicken. Practical, fast, inexpensive and delicious meals for a family of four.

Salmon is a good buy these days and can be found in freezer cabinets: then it's on hand when you have little time. Choose the best quality you can find. The America's Test Kitchen Quick Family Cookbook has Honey-Lime Glazed Salmon, but then it goes on to offer several variations, as with many recipes here.

Fish of every kind is quick to cook and you will be blessed if your homeward commute takes you via a good fishmonger or fresh-fish counter in your supermarket. Try Sesame-Crusted Tuna with Wasabi Dressing – you could serve this with rice or a salad. Very smart and very healthy.

The America's Test Kitchen Quick Family Cookbook is a one-stop every-day recipe book that doesn't expect the user to know anything about cooking. It has a wealth of recipes that are simple to follow and step-by-step pictures to help the novice – soups, pasta, fish, meat, desserts – everything you will need to feed your family. This isn't extravagant cooking but some of the dishes are stylish enough to serve to dinner-party guests. Every course is considered and 750 recipes will go a long way to providing plenty of choice for even those picky eaters at your dinner table. And it's The America's Test Kitchen, so you know those recipes will work. Great value for money.

The America's Test Kitchen Quick Family Cookbook
Publisher: America's Test Kitchen
Price: £21.83
ISBN-10: 1933615990
ISBN-13: 978-1933615998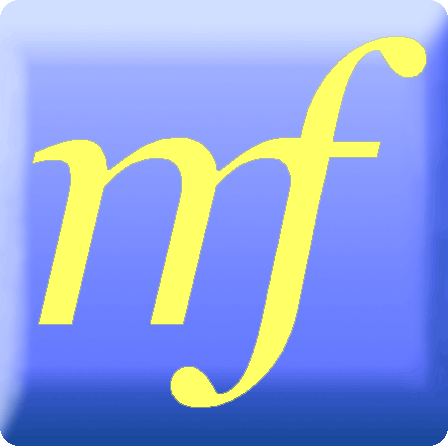 Too Many Chiefs Only One Indian
It's every inch a limited edition book. In fact there are a lot of inches, oozing quality, artistry, style and delicious
food. Too Many Chiefs Only One Indian is a coffee-table book that is truly the size of a small coffee table, but will likely be more remarked upon than a four-legged piece of pine. This is the stuff of which cookbook heirlooms are made.

Satwant Singh 'Sat' Bains is chef-proprietor of the two Michelin star 'Restaurant Sat Bains with Rooms' in Nottingham. He won, as so many fine chefs have, the prestigious Roux Scholarship in 1999 and was also one of the winners on the BBC show Great British Menu in 2007.

Chef Sat Bains doesn't come from a family of restaurateurs or food writers, although you could say that his early career was associated with the printed word: he had a paper round. But by the age of 21, he signed up for a course at Derby College. It wasn't what Sat would describe as a serious career move, as he says he only picked the catering course because it had lots of girls on it.

Chef Sat has worked for the best restaurants all over Europe and the experience has served him well. He became head chef at the Hotel des Clos in Nottingham, which was rebranded and relaunched as Restaurant Sat Bains with Rooms in November 2002. It was awarded a Michelin star in 2003, and a second star was added to that culinary firmament in 2011.

This first edition of Too Many Chiefs Only One
Indian is limited to 10,000 numbered copies. It arrives packaged in a printed mailing box which encourages a degree of anticipation before one even gets a glimpse of the book. The book isn't actually the next design statement – there is a striking slipcase that protects the soft, black and embossed linen cover of this unique and sizable tome. Face Publications always manage to present something daring and cutting-edge.

The large pages are a showcase for stunning photography by John Arandhara-Blackwell. It's food but it's also Sat's passion: he is a real person and a great character; he is easy to warm to and identify with. The recipes might be a little challenging but if you break them down into their constituent parts then you can cook remarkable food. It's about practice and confidence. Sat presents seasonal produce with flair.

Too Many Chiefs Only One Indian offers the enticing opportunity of being able to order dishes featured in the book at Restaurant Sat Bains even when they're not on the restaurant's current menu – that might save you the trouble of investing in a Thermomix or a pint and a half of liquid nitrogen. You can actually taste the food that so marvellously decorates the pages of this book. I'll be ordering Mutton, Onion Textures or perhaps Ham, Eggs, Peas ...or both. And then there is pud: I would go for Buckthorn with a chaser of Peach, Thyme, Gingerbread. A few visits are in order, and if Michelin were not disappointed then I know I won't be.

I have been a cookbook reviewer for the past six years and I am always happy to suggest books to suit families, home bakers, those who want budget meals or a touch of the exotic from time to time. They will remain the cornerstone of my reviews but it's refreshing periodically to have the joy of leafing through an exceptional book that won't ever be propped up on the kitchen counter. Yes, it's unashamedly cheffy and there is the odd gadget that you might not have in your domestic kitchen, and a few ingredients that aren't available at the corner shop.


Too Many Chiefs Only One Indian is about inspiration and innovation but it's not a dry and technical masterwork. Sat has a great sense of humour and the contemporary format is engaging. It's gift quality and noteworthy, and stands a chance of becoming a gastronomic collectable ...I certainly won't be giving my copy away. I might be getting a more substantial coffee table, though.

Too Many Chiefs Only One Indian
Author: Sat Bains
Published by: Face Publications
Dimensions: 360x270x40mm, boxed: 460x290x60mm
Price: £75.00
ISBN: 978-0955893025

Further information:
This book is only available through Face Publications and at Restaurant Sat Bains.
www.facepublications.com. For further information please contact Anthony Hodgson on +44 (0)113 203 7378 or anthony@facepublications.com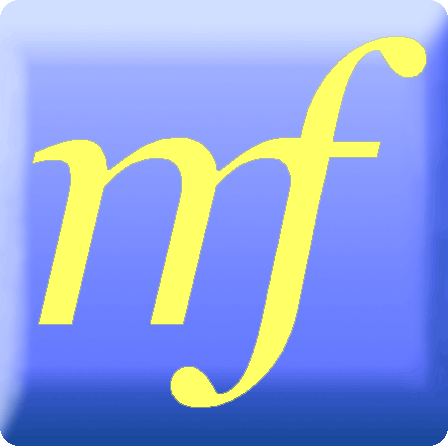 Celebrity Bake Book
It's a feel-good cookbook in every regard. It's in support of The Ben Kinsella Trust, which was set up to raise awareness of knife crime after the death of young Ben. It has the comforting feel of a good old-fashioned cookbook with attractive and slightly retro graphics and simple recipes for things that one would really want to eat. And then there is Mary Berry.


We have many celebrated cooks and chefs in the UK. Some are famed for raucous behaviour and their colourful language, and there are others who have endured because they know what they are doing, we can relate to them and they are charming. Mary Berry is indeed the leader of that second worthy group. She has written the foreword for Celebrity Bake Book and contributed several recipes to ensure its success. Food Network are the sponsors of the book, and their chefs and cooks have contributed to the recipes.

Baking is enjoying a revival. Afternoon tea is popular and we crave those comforting cakes that would have been familiar to Victorians. Perhaps it's a British thing – when times are tough we reach for the kettle and you gotta have a cake to help that tea down. There is certainly plenty here to tempt, and many of the recipes are offered by non-food celebrities and are their treasured family cakes and bakes. Chefs are also here in abundance to add flair but there is nothing too cheffy, nothing too daunting even for a novice.

Jane Asher has long been associated with cake baking and decorating but for Celebrity Bake Book she has chosen traditional Eccles Cakes. She evidently has her finger on the culinary pulse as she suggests commercial flaky pastry instead of making it from scratch. Keep some in the freezer and you will be ready to bake a batch of Eccles Cakes at short notice as the filling ingredients consist only of butter, currants, mixed peel and nutmeg, and you will likely have those in the larder.

Lotte Duncan is a TV cook, author and owner of a beautiful pastel-coloured café for which she bakes cakes. Squidgy Pear and Ginger Cake is Lotte's contribution and it's moist and tangy with both ground ginger and preserved ginger. A lovely cut-and-come-again cake and it uses pears to great advantage. Cooking seems to improve their mild flavour.

Lorraine Kelly is not only a TV presenter but a proud Scot so it's no surprise that she would want to offer a cake from her homeland. Dundee Cake would have been found on Queen Victoria's Balmoral tea stand along with the cucumber sandwiches. It's a hearty fruit cake which has a signature decoration of whole almonds. An ideal cake to make for guests as it can be baked a
few days in advance.

Twiggy offers the recipe for her mum's Coconut Cake. This is a simple recipe and can be made as a whole cake as suggested here or as individual cakes as my own mother would do. They don't need any extravagant decorating but they are addictive. A delicious and economic family cake.

Actress Linda Lusardi has one of my favourite recipes from this book. It's for Cherry and Almond Loaf. The cherries are glacé, sweet and jewel-like, the almonds are both ground and in the form of marzipan. It's like Marmite, you either love it or hate it but I love marzipan's nutty texture and the rich flavour, and this recipe offers a tasty vehicle for using up leftovers after baking the Christmas cake.

Celebrity Bake Book is supporting a worthy charity, it's great value for money, but equally importantly, it's a delightful cookbook that will spend more time in the kitchen than on the bookshelf and that's its practical and delicious appeal.

Celebrity Bake Book
Author: Various
Published by: Accent Press
Sponsored by: The Food Network
Price: £14.99
ISBN 978-1-908-76650-2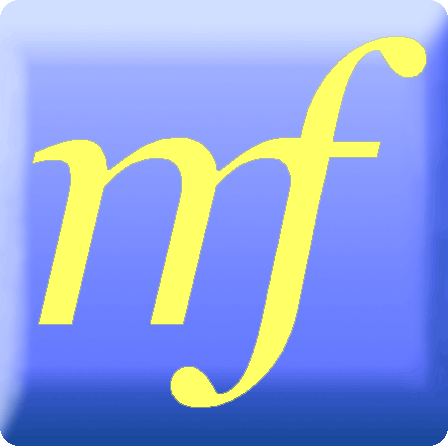 The Art of Pasta
Grub Street is a favourite cookbook publisher. They have kept the spirits of both Jane Grigson and Elisabeth David alive with new editions of their classic books. Yes, those are worthy tomes and any serious cookbook collector will both want and need them. But I have noticed that changes have been wrought at Grub Street. The classics are still there but in addition there are some stunning and contemporary books from authors beyond these shores.

The Art of Pasta is noteworthy. You might say it has shelf appeal but it equally has hand appeal. Its
parchment-like dust jacket has that quality feel that is totally lacking in any eBook and rare in most regular paper-based books. The image of a pasta machine in watercolour is beautiful and inspired, and leads the reader to expect striking pages within that tactile cover.

Pasta is one of those pleasures that we can afford even when times are tough. It can be a comforting and rustic dish, hearty and sustaining or sophisticated. Even dinner-party fare does not have to cost a fortune. Consider pasta dressed with some chopped chilli and a drizzle of chilli oil. Very smart, contemporary, economic, prepared in minutes and good enough to impress friends.

Authors Lucio Galletto and David Dale give plenty of advice on making pasta from scratch. A machine is necessary for some forms but others can be made with just your hands and a wooden rolling pin. The advantage of making pasta yourself is that you can flavour the dough, and those flavours will likely add colour, too. If you want to make filled pasta then make your own. In short the real fresh dough is easy to prepare and will widen your repertoire, the ingredients are cheap and readily available, and your kids will be able to 'help'.

OK, so pasta making from scratch is simple but labour intensive. One could always do what most Italians do ...buy dry pasta. It comes in sheets, shapes and swirls designed to carry sauces. A unique dressing that I have not seen in any other book is that of Orange Pesto and Eggplant (aubergine). The pasta partnered here is linguine and that is a good standard shape that can be used when no pasta shape is mentioned in a recipe. Think flat spaghetti.

Lasagne is a substantial and delicious family meal but although rustic it can make a smart dish for a dinner party. Make this lasagne from either home-made pasta sheets (recipe supplied) or dried, following directions on the pack. It's another one of those cost-effective family favourites that can be prepared in advance and constructed just before guests arrive.

Fresh home-made ravioli is a revelation. If you can make sheets of fresh pasta then you should try this recipe for Beef and Pork Ravioli. The filling is a mix of meats which gives a consistency and flavour of sausage. The suggestion is for minced beef with minced pork or veal but one can vary the ratios. There is also minced beef in the sauce, making this a very satisfying dish.

The Art of Pasta has charming sketches and typefaces for titles, and photography that is almost edible. It truly is gift quality but who would want to give it away? Not me. It's on my list of best books of 2012.

The Art of Pasta
Authors: Lucio Galletto and David Dale
Published by: Grub Street
Price: £ 25.00
ISBN 978-908117-42-7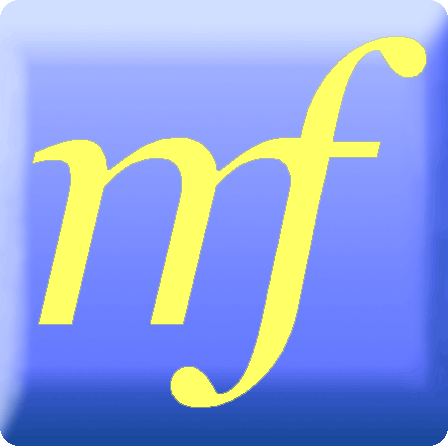 Pure Vanilla
It once was a flavour or, more honestly, a non-flavour that harked back to my now-distant youth. Vanilla was the ice cream you chose when it was going to have a pile of garnishes and sauces on top. Vanilla was the cake for the non-special occasions. Vanilla was even the paint colour which was, ironically, a nice safe white and probably designed for people who wanted to push the envelope after years of magnolia.


Yes, vanilla was a non-event. Quality was the problem. Most of the confections that crossed my path contained faux vanilla that had never known the inside of a pod. Sweet, brown and chemical-y, these artificial flavourings were the norm unless you were middle class. We were, most of us anyway, ignorant of the true and distinctive taste of real vanilla. No excuses these days for using that 'flavouring'.

The true vanilla is an exotic plant, an orchid, from which the bean pod is harvested. We buy them when they are thin, black and unprepossessing, but a vanilla pod is a gift that keeps on giving. Split the pod and use the sticky seeds inside to add to your desserts. Use the remaining pod to give real flavour to syrups and spirits; but hang onto it, dry it off and store it in a pot of sugar. Voila! Free vanilla sugar to sprinkle on cakes and biscuits.

The author, Shauna Sever, presents us with a collection of more than 80 recipes with vanilla at their heart. Even breakfast comes in for some vanilla enhancing with the deliciously aromatic and sweet Slow-cooked Vanilla Spice Oatmeal. I think a slow-cooker or crockpot is an indispensible domestic kitchen gadget and it's ideal for this overnight preparation. It's a warm and hearty start to the day that will be waiting for you and guests when you wake up on, say, a cold Sunday morning and you just want to snuggle at home with the Sunday papers.

Cream pies are an American staple. I have tried Coconut Cream Pie and Banana Cream Pie and they often grace the table chez nous; Vanilla Cream Pie is new to me but it works. A vanilla-flavoured biscuit (cookie) base is topped with a 'cream' laced with vanilla. This isn't a dairy cream but a pastry cream or confectioner's custard. The whipped cream is to mound in fluffy drifts just before serving.

Talking of coconut, a thoroughly adult, sophisticated and delicious ice lolly is the Coconut and Vanilla Bean Ice Pop. They are brilliant white with that characteristic black fleck. The coconut is in fact coconut milk which gives richness without the bits. These would make a delightful end to a spicy barbecue. Simple and made in advance.

Pure Vanilla is an attractive volume full of things that you will want to prepare right away. There are plenty of recipes that you will adapt and make your own. This is a gift-quality cookbook that will be enjoyed by any baker, whether novice or confident.

Pure Vanilla
Author: Shauna Sever
Published by: Quirk
Price: $22.95
ISBN 978-1-59474-596-6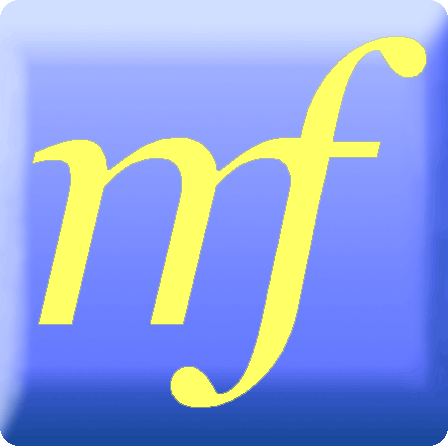 Jamie's Great Britain – Jamie Oliver
He is the most successful chef in the UK. He graces our small screens continually and his TV series show us the idiosyncrasies of our concept of food, as well as introducing us to the food of the US and Europe.

It's a very British pastime to knock anyone who
has general public regard. It's as if a section of the population feel that you are only worthy if you are on the fringes, edgy and unknown. It's like the food snob would say of a restaurant, "Oh, it's always so crowded. Nobody goes there anymore." Jamie Oliver is popular with the masses. He has introduced a generation of folks to the simple joy of cooking. I guess we have all made his salmon with green beans and tomatoes. We didn't have school cookery lessons but there was that 'naked' chef. We have watched his family grow and that lad become a man; he is a culinary institution.

Jamie's Great Britain shows, unsurprisingly, the food of Britain – not just those worthy classic dishes but how we actually eat in Britain these days. It's not all steak and kidney pudding and creamy cakes, although they are indeed elements of our culinary alchemy. British food hasn't remained stodgy and static, it has evolved with the availability of new ingredients and immigration.

Jamie points out that people are just as much part of the picture as the raw ingredients are. We all know how popular Indian food is. We in Britain have always been open to anything new and exotic and have been wooed by spice. We adapt and incorporate and it's a culinary strength. A French friend once tried to convince me that we in Britain adopt the food of other countries because we have no indigenous cuisine! London is now considered a culinary world capital (although I believe that Paris does still have a couple of quite nice restaurants). Our food is alive and well.

This is a book of 130 recipes that will be accessible to anyone with a kitchen. You don't need a chef's diploma, presentation is mostly freestyle, and manual dexterity is only required for crimping a Cornish pasty. Most of the dishes are comforting and rustic and use produce that you will find on your high street. Nothing too costly, and that's a consideration these days.

Talking of watching the pennies, 12-hour Rabbit Bolognese is a crowd-pleaser and a dish that can be frozen and gradually consumed by a couple or small family. That one bunny will feed up to fourteen people with a flavourful meal that has more impact than the regular spag bol.

If you have a bit more cash then try Heavenly Potted Shellfish, which expands upon the traditional potted shrimp. Jamie suggests crab, lobster, prawns or smoked trout as alternatives to brown shrimps. The end result is very smart and contemporary. You can easily make this recipe your own by varying the spices.

Lots of tempting sweet recipes here: Retro Arctic Roll is delicious. To anyone of my age it's just Arctic Roll but Jamie Oliver's version is a mile away from the freezer-cabinet sorts of the 1960s. An elevated take on that combination of sponge and ice cream is Chocolate Pudding Bomb which includes panettone, pistachios and glacé fruit. This truly would be an alternative to Christmas pud which is seldom finished chez nous but lingers for a week as a reproach to food wastage.

A must-try is Breakfast Crumpies. Jamie Oliver explains that they are cross between a crumpet and a Yorkshire pudding. I guess they could also be called Yorkets but that sounds more like a backing group for a Tamla Motown band. Yes, they work for breakfast but also afternoon tea or as canapés. They are versatile and easy.

Jamie's Great Britain is a book to use. There is plenty here to appeal to the carnivore, lots for a vegetarian and everything for a family. The dishes won't break the bank. Cheap ingredients are presented with flair, and costly ones are stretched. Jamie Oliver still has a finger on the pulse of British taste.

Jamie's Great Britain
Author: Jamie Olive
Published by: Micheal Joseph
Price: £30
ISBN: 978-0-718-15681-7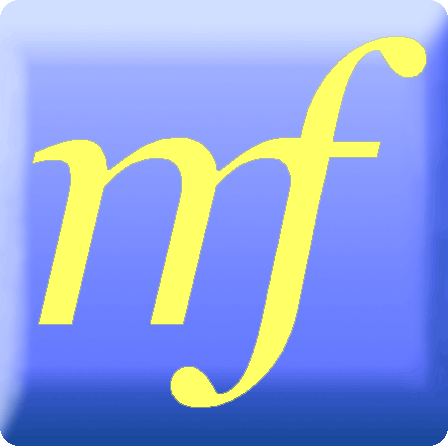 Paul Food
This is an eclectic and visually striking cookbook by a chef who's a household name – Paul Cunningham. Never heard of him? Well, that just says that your household isn't located in Copenhagen but I am sure he will find fame in the land of his birth, England. It's that old story of passion: yes, evidently for food but also for a Danish girl and it's that romance which prompted Paul to move to Copenhagen in 1994.


Until 2011 Paul ran his own Michelin-starred restaurant, The Paul, which he insisted was not named for himself but rather the architect. The restaurant closed not because it had fallen from epicurean grace but, rather, it was a victim of the uncertain economic times. His culinary career has taken another turn and he is now at Henne Kirkby Kro. It is outside Copenhagen, but it's said to be well worth the trip. The cuisine here is considered one of the best in Denmark.

Paul Food is about Paul's food rather than his former restaurant. It's a thoroughly eclectic array of recipes from across the globe. Paul Cunningham is obviously still excited by food – its flavours and textures and diversity. It's a volume of recipes for real food, that is to say, for dishes that one truly might want to cook and eat. The recipes are short and simple. Your meal will garner compliments because it tastes great, rather than admiration for the 3 days needed to make it or for the 6 pages that the recipe covered in some other cheffy cookbook. Some recipes here are hardly recipes at all but more like anecdotes with a casual method and a couple of ingredients. Paul is conversational rather than dictatorial.

So he is a transplanted Brit in Denmark, but this is a culinary travelogue of cities across the globe that made some kind of impression on Paul. There are fusion elements, but more recipes that we might consider as classic. Paul's trip to Scotland offered a good deal of whisky sampling (must be a professional interest) and some hearty fare like Scotch broth and venison with blackberries and chocolate – dishes that showcase the best of the region; and they are comforting.

Hong Kong in November found Paul rain-soaked and starving and sitting down to a Kowloon hotpot. This is one of those meals you won't have to cook, or more accurately, your guests will be doing their own cooking. It's an Asian fondue with a base of flavourful stock and garnishes to poach. It's a flexible dish that can be tailored for vegetarians or meat-eaters.

Then Paul spends time in one of my favourite cities, New York. He offers Elvis's last sandwich (not sure that should be considered a recommendation) of fried brioche with peanut butter. Truly delicious but this is definitely not to be considered part of your 5-a-day diet, even if it does contain a few raspberries. My vote for unmissable decadence in the Big Apple goes to Mikkel's Scharffen Berger chocolate-honey-toffee. Just three ingredients and no talent needed to create a sweet delight that is unique and dangerously moreish.

Paul Cunningham presents delicious food from a year's travel through mainland Europe, Britain, New York and Hong Kong. His recipes tempt us into the kitchen and his travel tales tempt us into the airport. This is an exciting book in every regard. It is certainly a departure from those books that I have come to expect from one of my favourite cookbook publishers, Grub Street. They are celebrated for their classic cookbooks but Paul Food and a few other recent volumes have shown a vibrant and contemporary element. Well done Paul, and well done Grub Street.

Paul Food
Author: Paul Cunningham
Published by: Grub Street
Price: £ 25.00
ISBN 978-1-908117-22-9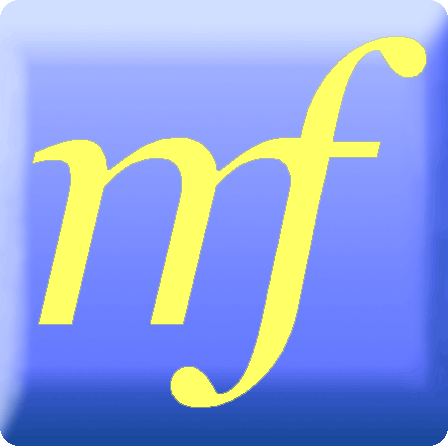 Singapore Top Ten – Eyewitness Travel
It might sound like a very narrow perspective – Singapore Top Ten. Is that a list of the ten most exciting attractions? Or is it a collection of ten interesting restaurants, perhaps? In fact Singapore Top Ten from Eyewitness Travel has a list of lists.


I love Singapore. It seems to offer so much for everybody, whatever their particular interest. It's compact and manageable. Public transport is easy to use. The city is famously clean and safe, and it's diverse in every regard. There is such a lot to see and enjoy but most people, unfortunately, only stay a day or two. If you are one of those on a flying visit then you will want a guide which offers suggestions to enable you to cover highlights in a timely fashion.

Singapore Top Ten – Eyewitness Travel is a condensed volume with laminated maps of the central area of The Colonial District and Chinatown, as well as a paper map to fit in a jacket pocket, showing both that area and Little India. These are the places that you won't want to miss. There is an itinerary for a whole day in Chinatown. It gives metro stops to get you there and a proposed lunch stop.

In fact food is a big part of local culture. Singapore is blessed with a wealth of culinary options. There is the unique Peranakan cuisine as well as Malay, Chinese and Indian. Celebrated chefs from all over the world are opening restaurants here, but the home-grown talent still shines bright. But you will likely want to try the iconic dishes at the food courts which offer traditional plates and local specialities at very reasonable prices.

You can enjoy casual grazing along with the locals. Try Kaya Toast, Chilli Crab for spice lovers, and the ubiquitous Chicken Rice for those who prefer something mild and savoury. You will also find stalls selling freshly made exotic fruit juices.

Singapore Top Ten – Eyewitness Travel gives a concise overview of the best of Singapore. Culture, history, sights, shopping and, yes, food. You will take this book with you on your first short trip but you will keep it for the next, longer, visit. There are tens of tens of things to see and do in this vibrant and friendly city.

Singapore Top Ten – Eyewitness Travel
Published by: Dorling Kindersley
Price: £7.99
ISBN 978-1-4053-6098-2

Wahaca – Mexican food at home
I had my first visit to Wahaca – the restaurant, that is – just a few weeks ago. The place was vibrant and exciting and so was the food. This book is a paper teaser to help limber up the taste buds. Simple dishes to prepare that will give you a hint of what real Mexican food can be, rather than the more common Tex-Mex with which we are more familiar.


Thomasina Miers is the undisputed queen of Mexican food in the UK. She is the founder of the small chain of Mexican restaurants which sport the same monika as this delightfully full-flavoured book. She has lived and worked in Mexico and it seems her love for the food of that region has not diminished with change of geography and climate.

The book is divided by course but the preamble to the recipes is a chapter or two on Mexican store-cupboard essentials and, naturally, chillies. That isn't a surprise although it should be noted that not all Mexican dishes are strongly spiced, but they are all likely to be well seasoned – nothing bland here.

One might be inclined to think that we can't get Mexican ingredients in the UK, but Thomasina has included a list of stockists, and there is always online shopping. Chillies are easy to grow even in our iffy climate, and Tomasina offers some pointers so you might consider reserving a hot corner of your garden for some beautiful chilli plants.

A vibrant and quick recipe to get you started is that for Fettuccine with Chilli Guajillo. These particular chillies are valued just as much for their colour as their flavour. They are dried Mirasol chillies, grown in northern and central Mexico and are one of the most widely used chillies in Central America. Lots of these chillies and garlic and a handful of coriander are the main ingredients so it's suitable for vegetarians; but it's sufficiently punchy to be appreciated by meat lovers as well.

Recipes that you don't even have to cook are bound to be attractive. For those who are looking for something refreshing but with a little heat, Sea Bass Ceviche is a fish dish that is "cooked" in the juice of citrus fruit. The secret here is to have the fish thinly and evenly sliced. Don't be tempted to keep the fish in the marinade more than 45 minutes or it will "over-cook" and the texture will be impaired. Thomasina offers other ceviche recipes for octopus and salmon.

Refried Beans are a classic and on every Mexican menu. They are hearty and comforting and accompany many Mexican dishes but I also serve them with barbecued meats. They are well-flavoured with garlic, bay leaves (3 or 4 but they make a difference so don't leave them out) and coriander stalks. These beans can be made in advance and re-heated.

My pick of the book is the recipe for Pork Pibil. I have tasted this at Wahaca – the restaurant – and I was immediately impressed by its richness and flavour. It is, unsurprisingly, the best selling dish at Wahaca. It's a chilli-hot meltingly tender preparation used to top rice or potatoes, though it also works as a filler for flour tortillas and the like. It's a must try from this book and also the restaurant.

Wahaca – Mexican food at home offers a well-chosen selection of traditional and contemporary Mexican recipes that are simple to replicate at home. A great overview of this colourful and delicious cuisine by Thomasina Miers.

Wahaca – Mexican food at home
Author: Thomasina Miers
Published by: Hodder & Stoughton
Price: £20.00
ISBN 978-1-444-72239-0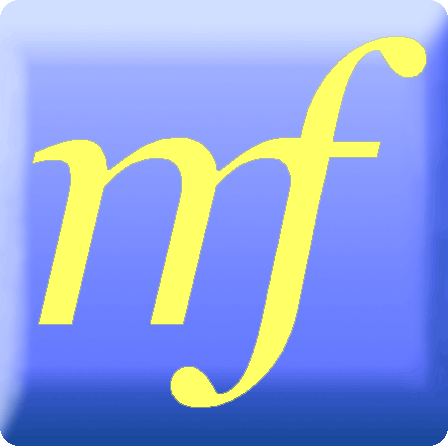 The Cookie Dough Lover's Cookbook
Surely we have all licked out the bowl after mum has made cookies. But let's make it clear what we mean by a cookie. A cookie is a biscuit if you are an American. A biscuit is a cookie if you are British. Something like a scone is a biscuit if you come from the left-hand side of the Pond. Two nations divided by a common language. Suffice it to say this book deals with the basic dough that, with the addition of eggs, could be baked into something flat and sweet. Raw cookie dough doesn't contain eggs, to avoid the risk of salmonella and the like.


The author, Lindsay Landis, uses cookie dough as an ingredient. Yes, raw dough sandwiched between baked cookies, dipped in melted chocolate, made into ice cream and as a filling for cannoli. That recipe is rather sophisticated, but picture cookie dough crispy treats. These are an adult-friendly version of those sweet snacks made with that celebrated breakfast cereal that pops, crackles and snaps. This dough contains chocolate chips and is sandwiched between layers of the sticky cereal.

If one wants to feel a bit nobler then consider the Oatmeal raisin cookie dough granola bars. These are rather like home-made energy bars. They contain rolled oats, mixed nuts, shredded coconut and honey. They are flavoured with a little cinnamon, although other aromatic spices could be used.

Get the kids involved and make sugar cookie-dough lollipops. These are trendy: one bite of anything on a stick is the way to nibble these days. This particular lolly treat has frozen rich sweet dough at its heart. These discs of dough are coated with chocolate and will keep for up to 5 days in the fridge ...but only if you have forgotten where you've put them.

A festive alternative to chocolate truffles are the chocolate-chip dough truffles. These look like glossy truffles but they are filled with rich dough studded with chocolate. One could also substitute rum-soaked dried fruit for the chocolate chips, for the grown-ups. These can be made a week in advance. Novel and dangerously moreish.

An equally addictive dessert is Deep-fried cookie-dough fritters. Chocolate-chip cookie dough is frozen in 1-inch diameter balls. These are dipped into a light batter and then fried in vegetable oil. The dough can be made in advance so this could be the dessert of choice for the end of an autumn dinner party. Dust with a little icing sugar and serve right away. Chances are your guests will be in the kitchen watching – they will be intrigued.

The pick of the book is cookie dough-stuffed dark chocolate cupcakes. One gets a double belt of dough from these. The cupcakes are chocolate and baked in the conventional fashion. A cone of cake is removed from the baked cupcake, and then the pointy bit of that cone is consumed by way of a chef's perk. The resulting cupcake void is filled with cookie dough and the remaining cap of cake replaced. The frosting is buttercream with added cookie dough. A sprinkle of chocolate chips makes these into dotty delights.

This book is published by Quirk Books in Philadelphia and it is indeed quirky but deliciously so. It's an original concept and it works: these sweets will make you smile. Your kids will remind you how to do that.

The Cookie Dough Lover's Cookbook
Author: Lindsay Landis
Published by: Quirk Books
Price: £12.99
ISBN-10: 1594745641
ISBN-13: 978-1594745645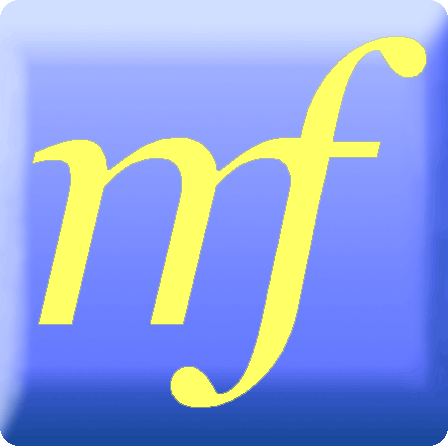 Bean by Bean – a cookbook
It sounds like a wholesome and perhaps hippie subject and when one notices the name of the author, Crescent Dragonwagon, then one will be convinced that one will have incense burning and tie-dye dishcloths as kitchen companions to this book.


Take the trouble to actually open the cover and you will appreciate that this is a volume for the 21st century and not just for those with vegetarian sandals and knitted yoghurt. The recipes here are practical, delicious and sustaining, and lots of them are healthy. There are 175 recipes so there is bound to be something for every taste.

These days we all worry about not having any money, or hanging onto the little we have. We can make savings but we should still eat well and we don't want to feel that we are cutting back on quality. Food should be enjoyed rather than endured. Beans are still great value for money and can be tasty and nutritious. It's comfort food.

Every culinary culture seems to have its array of bean dishes, so there is plenty of variety: mild and herby beans, hot and zesty beans, and creamy satisfying beans. There are plenty of pre-cooked beans in tins and many recipes here use those, but one can obviously replace them with home-cooked beans. I think that one could also substitute easily available beans for those to which we don't have access in the UK.

Crescent has evidently taken her research seriously. For every familiar dish she offers several alternatives. There is sure to be a recipe for every bean you can think of and from every continent. The chapters are arranged by type of dish: soups, salads, spicy, stews and curries, bakes and casseroles, stir-fries and even desserts.

Ethiopian lentil stew, called Yamisir Wot, uses green lentils. Yes, lentils are featured in this book as they are, after all, just split beans or peas. This is an aromatic dish using poblano peppers, garlic and ginger. It's a stew usually served with an Ethiopian bread – injera – but any flatbread would work well.

This is an American cookbook so there are some delicious baked bean recipes. A must-try is Old-fashioned Down-home All-Day Baked Beans: a simple and hearty dish that is a great side dish for barbecued meats. It's not a vegetarian recipe and, to be honest, I wouldn't just leave out the pork if catering for vegetarians: the dish has salt pork (or bacon if you can't get that) at its core. Just choose another recipe for non-meat eaters – there are plenty here.

The dessert that is one of the most striking in this book is an Iranian-inspired cake. The bean element is supplied by chickpea flour, which is called gram flour in Asian supermarkets. It's beige in colour and has a nutty flavour. This cake is studded with dried cherries and is perfumed with rose water. It's also laced with unsweetened sour cherry juice but if that's not available then use cranberry juice. It's a sticky, moist and exotic cake that would be a delight served with some mint tea.

Bean by Bean – a cookbook is packed with inspiring dishes that will make it easier for you to stick to a budget. There are light and salady dishes for summer, and rich and saucy dishes for the other 10 months. Crescent Dragonwagon has penned a volume that's full of tasty surprises and some tempting classics.

Bean by Bean – a cookbook
Author: Crescent Dragonwagon
Published by: Workman Publishing
Price: £10.99
ISBN 978-0-7611-32417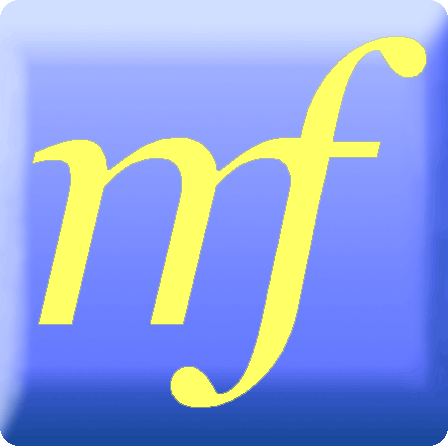 Sinfully Easy Delicious Desserts – quicker smarter recipes
It's no surprise that I love cooking. I bake bread, make pies, curries, casseroles and roasts but, to tell the truth, I have never managed a great repertoire of desserts. Perhaps it's because I don't want to spend hours and hours in the kitchen confectioning a fiddly sweet creation. I might have a passion for food but I am just as strapped for time as everybody else.


Sinfully Easy Delicious Desserts has presented me with a collection of recipes that are indeed delicious and I don't need to spend a day cooking. This is an irresistible bunch of temptations for everything from dessert sauces and cookie crunch sprinkles for the top of ice cream to baked fruits, cakes, frostings and tarts. In fact there is an assortment of every dessert genre but all the dishes are simple to prepare.

Flourless chocolate cake is a classic. It has a remarkable texture and a richness that will cause any chocoholic to glow with pleasure. This is an easy recipe but the key is using a good quality chocolate with the correct percentage of cacao (cocoa butter). Alice Medrich suggests 55% to 70% but I would counsel going for the higher percentage. This is a sophisticated cake that's better the day after baking, so it's an ideal dinner party make-ahead pud.

Pudding tarts are a particularly American dessert and this book offers Tahitian vanilla tart with a cherry compote. The filling is a preparation of cornflour, sugar and cream. Now, the untutored might not think that sounds inspiring but it works. The pudding is creamy without the calories but it really is necessary to use the best available vanilla extract; and if you can't find cherries then use any other fruit for the compote or fruit sauce.

Gingerbread is traditionally made with powdered ginger but Sinfully Easy Delicious Desserts offers a version using fresh ginger along with that powdered root. This is an inspired departure from the original cake and gives a much zestier finished result. It's a fresh tasting and exotic gingerbread, well worth a try.

Carrot cake is aromatic with cinnamon, nutmeg and cloves. It is a no-guilt dessert as it contains vegetables so surely it constitutes at least one of your five-a-day. The usual frosting is made with cream cheese and it's listed here but the author also gives permission to garnish the cake with crème fraîche or even Greek yoghurt which is lighter and has an agreeable tang that acts as a foil to the sweet sponge.

Sinfully Easy Delicious Desserts – quicker smarter recipes is an attractive cookbook offering sweets that are tempting and you won't be spending days slaving over the stove; practical recipes for classic and contemporary dishes for everyday family fare as well as posh nosh for friends.

Sinfully Easy Delicious Desserts – quicker smarter recipes
Author: Alice Medrich
Published by: Workman Publishing
Price: £18.99
ISBN 978-1-5796-5398-9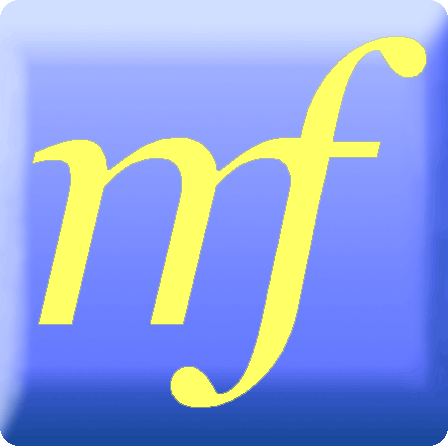 Fish Easy
"Oh, yeah," I hear my time-strapped reader cry, "it's healthy and I know I should eat more of it, but do you know what time I get in of an evening? I could have dinner on the table in half an hour if I did pasta!"

Well, I agree. You can indeed have pasta every night and that would be delicious ...repetitive, but delicious. Or
you could have fish and it will only take you that same 30 minutes that you were happy to devote to spaghetti. You just need some thoughtful recipes and a few cooking tips. Fish Easy by Mitch Tonks offers 100 recipes and every single one of them can be prepared in half an hour or less.

We don't eat enough fish in the UK. We are an island race and that means we are surrounded by the bounty of the sea. Add to that some imported exotics and we have an abundance of delicious ingredients. Shop carefully and your piscatorial repast doesn't have to break the bank – there are recipes here for the most frugal of home cooks.

Mackerel tends to be overlooked but think of them as big sardines and they seem much more appealing. Grilled Mackerel with Spiced Salt could not be easier or faster. The fish is slashed and rubbed with the salt and spices and then it's under the grill for just 3 or 4 minutes on each side. That hardly gives you time to open a bottle of something crisp and white!

Squid is seafood that seems to be reserved for holidays and restaurants but it's quick to prepare. In fact the quicker the better as it can become rubbery if not cooked fast. Mitch offers a couple of squid recipes but the one that I guarantee will result in compliments is Fried Squid with Chilli-salt and Pepper. Perhaps it should be plural 'peppers' as this spicy dish demands both traditional black and the less common Sichuan peppercorns. Don't miss these out as they give a very particular flavour.

A smart seafood dish and one that's new to me is Baked Rice with Crab and Sherry. Mitch offers the recipe for the shellfish stock but he also gives permission to use a good quality bought-in stock. This uses paella rice for authenticity although I am sure other varieties would work – cooking times and amount of stock might vary. This is a less labour-intensive take on a risotto. A lovely dinner party dish.

Mussels are always great value for money. A big bag only costs a couple of pounds. They are quick and easy to prepare and fun to eat. This dish has a wine-based sauce rather than cream that might look posh but is often too rich and tends not to complement the sweetness of the seafood; Mitch prefers white wine for his recipe of Mussels with Chilli and Bay Leaves. He serves this with crusty bread for mopping up the juices. I would call this "finger-lickin' good" but I think that phrase has already been taken.

Fish Easy is a book for those confident fish cooks who want a little inspiration, for novice cooks who didn't think they could cook fish at all, for those who don't have time to spare, and for me, as I love these recipes.

Fish Easy
Author: Mitch Tonks
Published by: Pavilion
Price: £19.99
ISBN 978-1-86205-929-0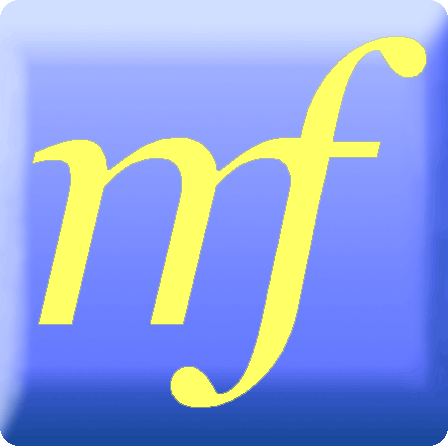 North African Cookery
Grub Street should be applauded for introducing a new generation of food lovers to Arto Der Haroutunian. It might be a name unfamiliar to any but the most enthusiastic of cookbook collectors, but he is considered as worthy as, say, Elizabeth David in his own sphere. He died suddenly in 1987 at the age of 47 and one wonders what other masterworks he would have penned had time allowed.


Arto was born in Aleppo, Syria, to Armenian parents. His family moved to England in 1952, where his father took up the post of head of the Armenian Apostolic Church. After studying at Manchester University Arto qualified as an architect and began a career designing restaurants and hotels. He opened an Armenian restaurant in 1970 in Manchester with his brother Koko.

It was no surprise that he began to write about the food of the Middle East, producing a dozen books in all, and North African Cookery is among their number. It has its focus on the countries that make up the Maghreb. It's a word more often used in France, which has a sizable North African population, but it encompasses Morocco, Algeria, Libya and Tunisia. They are a group of people composed mostly of Berbers and Arabs.

It's a delightful cuisine that has evolved down the centuries and incorporates influences from Spain and Turkey and the Jews, who settled all over North Africa after fleeing the Spanish Catholic Inquisition. The cuisine shares much of its culinary heritage with other Arab countries where, as in this region, couscous is a staple food.

No self-respecting North African cookbook would be worth a mention if it didn't include that ubiquitous small pasta; it's not a grain as some people assume. Arto offers several preparation methods, along with recipes for ten meat or vegetarian dishes having couscous at their centre, and there is even a fish couscous that can be made with any chunky white fish.

Tagine is another dish that is common to every North African restaurant and cookbook. A tagine is the celebrated stew of the region but it's also the name for the vessel in which that stew is cooked. Yes, those iconic conical casseroles are beautiful and they cook food very nicely, but they take up a lot of room in small kitchens and, let's be honest, you will only use it when the boss is over for dinner. Your usual lidded dish for slow cooking will work just fine and you can always transfer the food to a decorative, perhaps Moroccan, plate to bring to the table.

There are more than 30 traditional tagine recipes here that will cater for every taste, but my favourite is a version from Rabat in Morocco and it's a tagine of the ever popular lamb; this one has green beans used not as garnish to the meat but as part of the main event. It has aromatic flavour from paprika, cumin, ginger and turmeric. Note that ginger in North African cooking is invariably the powdered variety rather than the fresh – don't think you're being posh by substituting fresh, the powder gives its own distinct and traditional flavour.

If you have a sweet tooth then you will be well served by North African Cookery. Arto has recipes for a large selection of traditional cookies and small stuffed pastries, but I have been taken with the Farka which could not be easier. It's that couscous again, but liberally laced with dates and nuts. It's moulded into a cake shape and decorated with additional fruit and nuts.

North African Cookery is a book to read rather than skim through. No, it isn't a colourful coffee-table book but you will want to actually make these dishes, and that's the reason you bought it in the first place. A book of history, culinary anecdote and charm.

North African Cookery
Author: Arto Der Haroutunian
Published by: Grub Street
Paperback: ISBN 978-1-908117-30-4, price: £12.99
Hardback: ISBN 978-1-906502-34-8, price: £18.99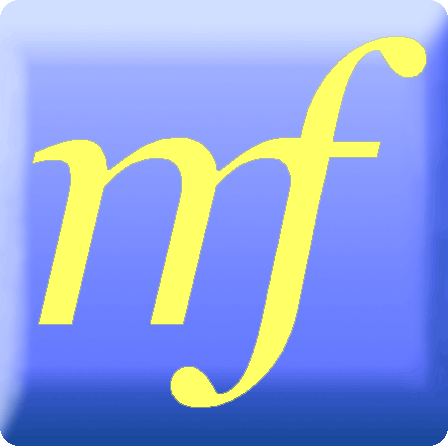 Veggie Burgers Every Which Way
Burgers are comforting. We graze on mass-produced patties of variable quality, and I have never had an objection in principle to fast-food burgers as long as the customer eats them as a treat. We blame the mass-produced burger for rising obesity rates but one burger a month does not a chubby diner make.

Part of the appeal of a burger is its melange of flavours and textures. Yes, there is the meat but also a little
crunch from salad and perhaps a tang of relish; but there is never much for a vegetarian who might also like to enjoy a gastronomic experience of similar texture and complexity. They would be well served by Veggie Burgers Every Which Way by Lukas Volger, who presents burgers that are delicious enough to appeal even to those who have a too-close relationship with golden-arched restaurants and their competitors.

I am an unashamed meat eater but I prefer veggie burgers to the more traditional carnivorous version. A hamburger seldom excites me and I find the fried onions more tempting than the meat. A vegetable burger has more interesting flavours, generally has less fat and will constitute part of your elusive 5-a-day. But it's true that they do take a little more preparation and we need some good recipes to get us started.

Lukas has burgers that can be baked, fried or grilled on the barbecue. You won't want to wait till summer to try these, though. Veggie burgers can make a substantial meal even when it's snowing outside. He also considers what you might like that burger sandwiched between, and has a basic bun recipe along with some unique alternatives including a gluten-free bread. If you don't want bread of any kind then try the Tortilla-crusted Stuffed Portobello Burgers. The mushrooms take the place of bread, around a bean-and-cheese filling.

Thai Carrot Burgers are aromatic and exotic although simple to make. Lukas suggests using freshly-made peanut butter but I guess it's fine just to use your favourite brand. These are delightful served in the regular burger fashion with a salad garnish but they can be enjoyed as a starter with just a dipping sauce or, made in bite-sized portions, used as a canapé.

Armenian Lentil Burgers are robust in flavour and texture. Puy lentils retain their shape when cooked and the mix is mildly spiced with cinnamon, cloves and allspice. There is a pinch of cayenne but that can be increased a little if you are a lover of epicurean heat. Serve in a bun with relishes or with salad for a light meal.

The simplest, cheapest and most versatile recipe is that for Easy Bean Burgers. All the recipes here are worth trying but this basic veggie burger is the one I'll use most often, as it can be adapted to produce a spicy Indian burger, a melting cheese burger or a crunchy burger with the addition of some chopped nuts. Change the beans to give a different flavour but whatever you choose these burgers will be great value for money and sure to become a family favourite.

Veggie Burgers Every Which Way isn't just a cookbook for vegetarians and vegans, it has ideas for tasty food for everybody. The array of burgers is complemented by not only recipes for the buns but also suggestions for relishes and garnishes. This book would make an ideal gift for any novice cook who is strapped for cash and who wants a battery of recipes that can be presented as smart dinner party fare or as quick and healthy snacks.

Veggie Burgers Every Which Way
Author: Lukas Volger
Publisher: Grub Street
Price: £9.99
ISBN-10: 1615190198
ISBN-13: 978-1615190195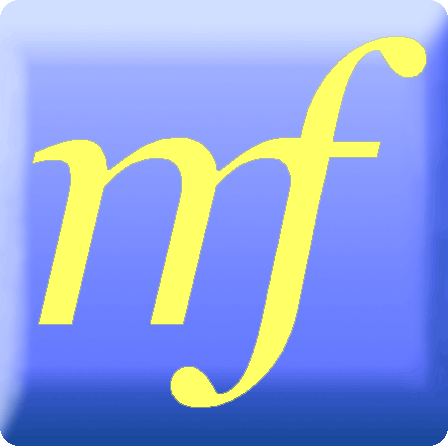 How Do You Measure Up?
I am a travel book reviewer and a cookbook reviewer and this book falls into neither of those categories ...but on the other hand (the hand is a non-SI unit of length, now used only for the measurement of the height of horses) it fits nicely into both.


Shirley Bond has penned a unique work of research that is a must for any cookbook collector and a necessity for any cookbook writer. It is cover-to-cover conversions, that make life so much easier for those who bake.

Yes, accurate measurement is important in any form of food preparation, but it's at the very heart of successful baking. A couple of grams either way could indeed make the difference between a light and airy sponge and a hefty pancake. How big is a large egg? How many people will that wedding cake feed? All these answers and more are to be found in How Do You Measure Up?

Any enthusiastic cook is liable to return from holiday (US conversion = vacation) with a case full of cookbooks using cup measurements, that can now easily be converted to ounces (if you're still in pre-metric mode). Those cookbooks that your mum used for years are likely to be imperial but it's simple to convert the much-loved recipes to litres, kilos and grams.

Tins and cooking times have always caused problems. You have a favourite fruit cake recipe and have always baked that in a round tin but what do you do if you want to make a larger cake and indeed a square one? Turn to page 108! There is a table here that will enable the baker to turn that small 5-inch teatime treat into a 25cm celebration centrepiece.

How Do You Measure Up? is a thorough catalogue of weights, measures, temperatures, volumes, storage advice, freezing times, cooking times. There is information here that you can't imagine you would ever need ...but sooner or later, if you're the owner of a kitchen, you will.

How Do You Measure Up?
Author: Shirley Bond
Published by: Woodlands Publishing
Price: £7.99 + £2.75 postage and packing
Order online from www.ypdbooks.co.uk
or
www.woodlandspublishing.co.uk
ISBN 978-0-9558911-2-0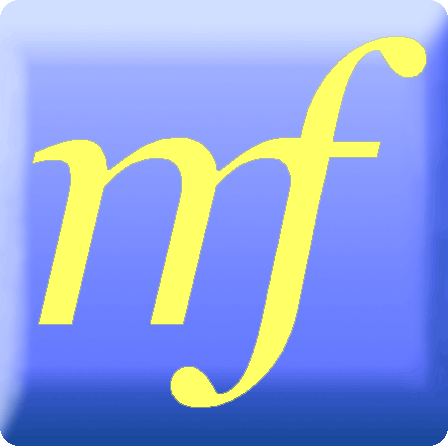 Hazan Family Favorites
Marcella Hazan might not be a lady familiar to many UK readers unless you are a collector of some of the best Italian cookbooks. She is the Empress of Italian food in the US, where she was often seen on TV demonstrating her recipes. She has taken a bit of a step away from the rigours of media but has passed on her passion to her son who has carved his own successful culinary career around Italian food.


Giuliano Hazan was born in Manhattan and, yes, that is a long way from Italy but he had Italian parents and grandparents, and that made all the difference. He spent his summers with other grandparents in Italy and that has given him a particular perspective.

He is a member of the last American generation that had meals at home rather than going out to eat, and has fond memories of family meals and of watching two generations of ladies cooking family food for breakfast, lunch and dinner – the dishes that are flavourful and practical and don't cost an arm and a leg to make.

Hazan Family Favorites is indeed a beautiful catalogue of recipes from one particular group of people with their own unique history, and this family has a degree of diversity that is common to many of us. Here we find dishes with a Jewish influence, and others giving a nod to Egypt, but predominantly those that reflect the vibrancy of Italy.

I am like every cookbook lover: I pick up the volume and flick through the pages for that all-important initial impression. I first noticed the striking photography and second the lack of ingredients! Yes, every recipe has its list of ingredients, as one would expect, but Giuliano has chosen dishes that are not only simple to prepare but that generally have a short shopping-list. For instance, the chocolate mousse here has only four ingredients, and one of those is optional. This is family cooking, although my friends wouldn't sniff at the majority of these dishes if I presented them for a dinner party. Perhaps that's the philosophy of good food – that it's appropriate for almost everyone at almost any time.

A simple yet stylish meat dish is Tagialata with Garlic and Parsley. It's a platter of grilled, sliced and dressed rib-eye steak that commands attention. One could use the barbecue or domestic grill to cook the meat to a rare pinkness, sauté garlic and parsley in olive oil, slice the meat, add to the pan, toss the steak with a flourish, and present with the applause of guests ringing in your ears. Now, how easy is that?

Giuliano's wife Lael offers an American staple – Meatloaf! Food snobs can click away while I tell remaining readers that meatloaf is popular because it's delicious ...or can be. Lael's version is particularly good and is made with beef and pork, although one can also add veal. The mix of meats gives the loaf more the flavour of sausage rather than (less interesting) plain beef. There is a little ketchup in this recipe: it's an underrated ingredient that offers moisture, sweetness and seasoning and, let's admit it, we all have it in the fridge. In the unlikely event that there will be any leftovers, use slices of the loaf as a sandwich filler.

Maccheroni soup with sausage and porcini is a hearty one-pot meal. The success of the dish relies on the quality of the sausage meat used, as it's the main flavouring ingredient, although the dried mushrooms are essential to give that authentic taste. It's a winter warmer that will fill the family for very little money. When the summer comes try Baked Tomatoes. Inexpensive, with bread as the main filler, it's worth waiting till the tomatoes are at their best. Serve hot from the oven or at room temperature as a side dish or starter.

Hazan Family Favorites is not only a practical and attractive cookbook, it's also a charming personal insight into the cuisine of a family of food lovers. Giuliano Hazan appreciated that exceptional food does not have to be fussy or technically taxing. It's about presenting delicious dishes that your family will take to their hearts. They might not be part of your culinary heritage at the moment, but they could well become just that with time.

Hazan Family Favorites
Author: Giuliano Hazan
Publisher: Chronicle Books
Price: £19.99
ISBN-10: 1584799048
ISBN-13: 978-1584799047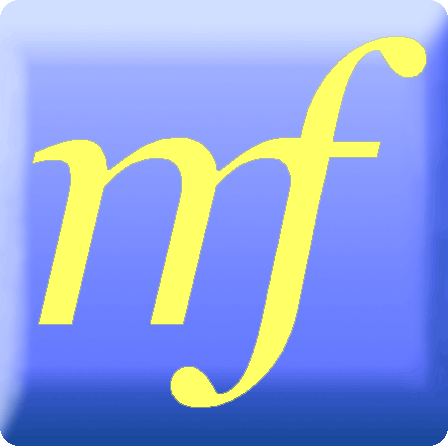 Mourad New Moroccan
Mourad Lahlou might not be a familiar name to many of my European readers but he has carved an illustrious reputation in California as patron of the only Moroccan restaurant in the US with a Michelin star – Aziza is a destination restaurant named after the owner's mother. Mourad has continued his rise to fame outside his kitchen by winning the 2009 Iron Chef America by the largest margin in the history of the programme.


I am surprised that Moroccan food isn't more popular in the UK. It has all the elements that we enjoy in ethnic food. It has aromatic spice rather than searing heat, and lots of fresh ingredients and exotic condiments. Middle Eastern restaurants in general are flourishing and much of their popularity has to do with the establishment of shisha terraces following the ban on smoking inside restaurants.

A good Moroccan restaurant will offer more than a smoker's refuge in the cruel world of clean air. The food is colourful and vibrant yet subtle and exciting enough to tempt any committed puffer in from the cold, be it a restaurant terrace or the exile of the back garden. Mourad New Moroccan offers a veritable masterclass to enable a home cook to transform his/her domestic kitchen into a modern Moroccan one.

Mourad offers a selection of basic recipes and techniques to support the novice and then it's on to some striking contemporary dishes that have all the flavour characteristics of traditional Moroccan favourites, but with some twists that will be appreciated by those who are familiar with this cuisine.

Basteeya is a classic Moroccan pie. It was originally made with squab or pigeon but many of us have a prejudice and associate that game bird with the scruffy, limping, sickly articles that flutter around grimy buildings and live off discarded fast food. I can see that an authentic Basteeya might not be at the top of some people's wish-list. Mourad offers the reader a version using chicken which has now become the norm even in Morocco. In every other way this is authentic, although he has had to substitute phyllo pastry for the paper-thin hand-made warqa pastry that is almost impossible to find. In his restaurant Mourad did try to present a contemporary take on this much-loved pie but his changes from the regular recipe resulted in hate mail and temporary loss of business. The customer is always right.

My pick of the book is Kefta Tagine with custardy egg yolks. A kefta is a meatball, and we all know what a tagine looks like. No need to invest in that lidded dish, a deep frying pan or even a wok with a lid will work just as well, although something attractive to bring to the table would be the best choice. It's an easy recipe and comforting, so just serve some Moroccan bread to dip into those sunny, creamy yolks.

Moroccan mint tea is the finishing touch to any real Moroccan meal. The usual pot is ornate and silver-metal but just as with the tagine you can use what you have. Glass teapots are a good substitute but your everyday pot will do the job. This refreshing drink is made with gunpowder tea with tightly-curled leaves that unfurl when steeped in boiling water. Plenty of mint and sugar are also necessary to prepare the perfect cup, or glass, of Moroccan mint tea.

Mourad New Moroccan is a book garnished with anecdotes, colour and delicious foods. Fill your home with the delicate aromas of the Maghreb. This is a gift-quality book that will be a marvellous souvenir of holidays in Morocco, or an introduction to Moroccan food in all its simple sophistication.

Mourad New Moroccan
Author: Mourad Lahlou
Published by: Workman Publishing
Price: £25.00
ISBN-10: 1579654290
ISBN-13: 978-1579654290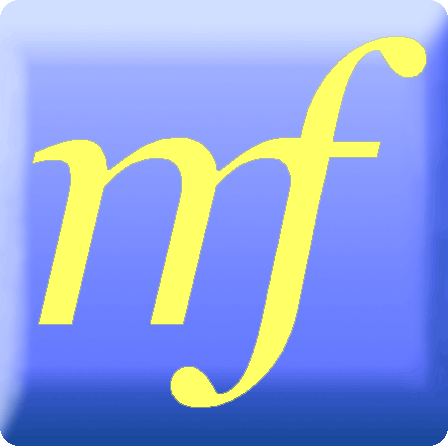 What's for Dinner? Second Helpings
Romilla Arber has penned this second book to raise money for a very worthy cause. I am sure you will agree, because you are an enthusiastic cook, or you wouldn't be a regular visitor here. The cause is The Food Education Trust which helps to teach people how to cook, and that ability is surely fundamental to a decent lifestyle. The profits from this book will go to fund equipment etc. needed to encourage people to produce home-cooked meals for themselves and their families.


Yes, it's true that I have a passion for food, so one would think that I would be pronouncing my dismay that not every British citizen knows what a truffle looks like, and still more indignation that they wouldn't know what to do with one anyway. But that's just food snobbery and there is plenty of that about. I believe that those who profess to love food should be the first to help others on that journey to become competent cooks. It's a practical skill that will save money and promote better health; the recipes here are all to do with sensible family cooking, and nothing to do with culinary elitism.

This is a substantial volume that could be the only cookbook you will need. There are recipes for every day, every week and every month. The dishes take advantage of seasonal produce and Romilla even offers notes on what's most abundant and therefore best value. This book works as a gardener's companion, giving advice on what to do with all those tomatoes that ripen by the bucketful day after day during summer.

The recipes are designed to feed 2 adults and 4 children. That's a real help for families with several kids. Even if there are only two youngsters it's likely they will have hollow legs and it's always handy to have leftovers, should there be any. There is enough variety between these covers to tempt even fussy eaters. It's filled with family-friendly meals and a gratifying number of desserts. This is real food that represents the way we eat in the UK today.

March has a recipe for gammon roast with a honey glaze and served with a lentil and vegetable stew. The lentils are the common sort that will create, when cooked, a sauce for the chunky vegetables. The gammon is just as good the next day and the vegetable stew can even be blended with a little more liquid to make a velvety soup, a meal in itself with some crusty bread.

April has an exotic recipe that takes advantage of leftover pork. 500g of meat will feed that family of 6. Egg noodles will stretch the pork, and both are bathed in an aromatic broth. Fun to eat and not too spicy for the younger members of the family, who might also enjoy the Thai Seafood curry. It uses only one green chilli but you can add more if your family love heat or if you are making this for an adult dinner party. This needs 900g of assorted seafood so it's one to reserve for special occasions.

September offers Ratatouille and Feta Tart. Romilla shows you how to make this from scratch but this is another recipe that one could adapt to use leftovers. The tang from the salty cheese is a counterpoint to the sweet vegetables. It's a vision of Southern French colour and would make an attractive addition to any summer buffet, or nibble on a slice of this as you are waiting for the barbecue to cook.

But I did mention dessert to follow those savouries. Carrot and Courgette Muffins will help to whittle down that vegetable glut. They are best eaten fresh and are a delight for breakfast, or cooled and iced with cream cheese frosting for afternoon tea. If the kids need a treat or you just want a little dessert for the grownups then have a look at Chocolate Muffins, that would also be lovely with that frosting.

Apricot and Raspberry Cream Tart is a suggestion for June but the basic tart can be topped with any fruit. Peaches and raspberries would be a delight and just as attractive. A winter dessert with Yule flavours is Steamed Pudding with Apples and Mincemeat. I hate Christmas Pudding so I think this will be a very satisfactory and festive replacement. Much lighter than the traditional pud and it could still be served with a booze-laced cream or sauce.

What's for Dinner? Second Helpings is a proper cookbook: hundreds of recipes that you are actually likely to use. Plenty of innovation but there is nothing too cheffy here. It's a book written by a home cook and designed to appeal to home cooks who want more than a coffee-table cookbook. Another great effort and all in a good cause.

Cookbook review: What's for Dinner? Second Helpings
Author: Romilla Arber
Published by: Park Family Publishing
Price: £25.00
ISBN 978-0-95709-350-8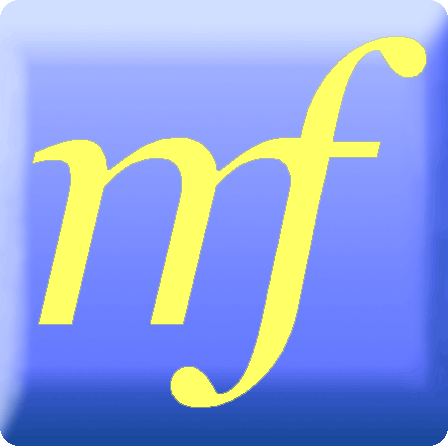 The Ultimate Nepalese Cook Book
"Bravest of the brave, most generous of generous, never had a country more faithful friends than you."




- Sir Ralph Turner, quoted on the Gurkha Memorial in London.



I am pleased that The Ultimate Nepalese Cook Book is a creditable and attractive volume. I always endeavour to give honest and positive reviews and I very much want to support this book and the Gurkha Welfare Trust. A donation will be made for every copy of this delightful book sold. You, however, will buy this book for the recipes – it honestly is a gem of a little cookbook.


My family has had a close relationship with India for several generations and a personal one with the Gurkhas. As a child I would listen with wonder as my Dad would tell stories of serving alongside Gurkhas in Burma. It wasn't a pleasant place to be during the Second World War but if you were unfortunate enough to land in that theatre of conflict then you were glad those brave and charming men were near. They would sing, they would dance, and they would share what they had – and nobody had much. Gurkhas fought everywhere during the Second World War. They distinguished themselves, earning 2,734 bravery awards and suffering around 32,000 casualties.

The British association with the Gurkhas goes back a couple of hundred years. They started as enemies and won respect even in that role. Noble in battle they had a monument erected by the British in honour of them.

During World War I, more than 200,000 Gurkhas served in the British Army. They suffered 10% casualties, and received almost 2,000 gallantry awards. That is an amazing proportion of men decorated. It's said that a man who says he isn't afraid of dying is either a liar or a Gurkha.

Pamba Lama is a chef and a Gurkha. You might be expecting dishes of reconstituted army rations but Gurkhas have a tradition of "messing" – cooking and enjoying good food with a taste of home wherever they are in the world. Pamba has devised recipes representing food that people eat in Nepal, with all its influences from neighbouring countries.

China and India have both contributed to Nepalese cuisine and returning Gurkha soldiers have added new ingredients. They have come back to their land-locked home with new tastes for seafood! There are dishes here that are recognisably Chinese like sweet and sour pork, and there are dahls that will be familiar to Indian food lovers. Lots of "Gurkha" dishes, and even a "Sherpa" recipe here as well!

Gurkha Curry Sauce is a good basic but delicious start. Use this to make a comforting Egg Curry. This recipe works for both fried and hard-boiled eggs. Another egg-and-sauce recipe is that for Gurkha Omelette Curry, a great spicy egg dish finished in a couple of minutes.

Curried Dahl Chann is simple to make and a winter warmer that won't break the bank. Lentils, onion, garlic and ginger along with some spices that you probably already have, combine to give an aromatic dahl with the interesting addition of coconut. Indian bread goes well with this.

Momos are typical of dishes from this part of the Himalayas. They are becoming more common all over India, as people have long embraced Chinese food or dishes with Chinese influence. They are steamed and filled pasta a bit like ravioli or steamed Chinese wontons. The fillings here are minced pork or beef with spices, onion and spring onion, and a little soy sauce for that unmistakable Chinese note.

Chef Nicci Gurr has been invited to present a chapter on puddings and they are tempting and striking. She has devised some sweet Momos with a filling of chocolate and chilli. That is a marriage made in heaven. The dough is flour, water and cocoa powder, with a filling of rice, chocolate and a couple of chillies that add a little heat and a lot of flavour. They differ from the savoury version in that these are poached rather than steamed.

This is a charming book of easy recipes that will work for family meals and celebrations. If you enjoy Chinese food you will appreciate some of the same flavours. If you are an Indian food aficionado then you will savour those same vibrant spices. Some dishes you will have come across before but there is much that's original.

The Ultimate Nepalese Cook Book
Author: Pemba Lama
Published by: Grierson Publications
Price: £14.99
ISBN 978-0-9571541-0-0

Livwise – Easy recipes for a healthy, happy life
I know what you are thinking and I was thinking the same. This is going to be a book full of the author's noble intentions. There will be lots of green food and recipes for dishes that must do you good as you sure wouldn't eat them for the fun of it. Add to that the horror of a celebrity having written the volume and you'll have just the spot for this book: under the leg of the sideboard to stop the plates rattling.


But actually Livwise is nothing like the above scenario. True it's written by a singer but Olivia Newton-John is looking well even after a close brush with cancer. She speaks with authority about the place of fresh food in a healthy lifestyle. These recipes might be good for you but there is nothing meagre about them, and you won't have to be heavily into self-denial to find plenty here to tempt. Healthy food but heavily disguised with a thick layer of delicious.

Olivia has been "Physical" and has rambled down "Country Roads" for exercise and she has always taken care of herself. That bout of cancer a few years back made her still more aware of the part that good diet plays in our general well-being. We know that too, but it's often difficult to put that positive philosophy into practice.

Juice in the morning is a fine start and it's easy (apart from the washing up) to make fresh drinks if you own a high-power juicer. Livwise offers a unique selection of mixed fruit and vegetable juices to suit just about every taste. To begin your day try Spicy Carrot, Celery and Tomato Juice. I think this would make a delicious cold starter. Almond Milk is sweet, creamy and comforting, and hazelnuts or Brazils can be substituted. For those who don't own a juicer this is a blended drink, and has the advantage of keeping well in the fridge for up to 5 days.

Livwise has some tempting salad dressings and dips. An interesting condiment is Davidson Plum and Goji Berry Chutney. I had never heard of a Davidson Plum but it seems that it's a fruit that looks like a European plum, even though they are not closely related. They have a sour taste and are highly regarded as gourmet bushfood. We don't have either Davidson plums or tracts of bush (although if this drought continues...) so use a regular plum to make this sophisticated relish.

Keeping with the Outback theme Olivia offers Bush-spiced Barramundi with Sweet Potato Mash and Fruit Salsa. No need to reach for the Qantas timetable – you can substitute the Australian seafood for any more-local firm white fish, and all other ingredients are available on your high street. The salsa is a tropical melange of mango, kiwi and pineapple. An ideal dish to savour while you watch your lawn desiccate. Don't you just love summer?

My pick-of-the-book is Balinese Chicken Curry. We don't come across this cuisine too much in the UK but it's no surprise to find a recipe from Bali in a book penned by Olivia Newton John. It's a popular holiday destination for Australians, who probably have the same relationship with that island as we have with, say, Goa.

The list of ingredients looks lengthy but everything can be found in your local shops these days and the method is simple. You could have dinner on the table in half an hour. The recipe demands 8 chillies but you can obviously adjust the spice to suit. Lemongrass gives a distinct non-Indian note to this aromatic curry.

This is an attractive book with some interesting departures from the general battery of healthy foods – an eclectic array of dishes to inspire and support anyone who feels they want to make the best of some vibrant salads, fruits and vegetables.

Livwise – Easy recipes for a healthy, happy life
Author: Olivia Newton-John
Published by: Murdoch Books
Price: £16.99
ISBN 9781742666754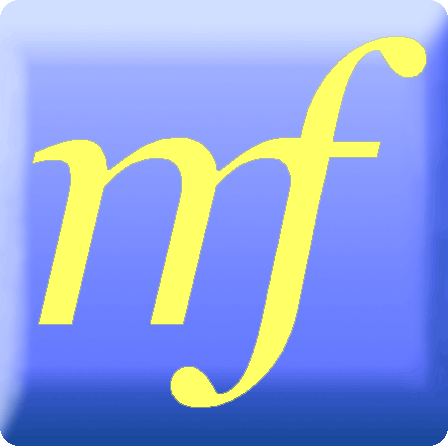 Everyday Gourmet Plank Grilling
Even the most dedicated European outdoor griller or BBQ enthusiast might be a stranger to plank grilling. It conjures visions of a scaffolding board hanging out over the ends of the barbecue, or perhaps a discarded floorboard being put to fiery culinary use. Well, not quite. The boards in question are like miniature roofing shingles, sized to fit both food and flame, and are made of specific varieties of untreated wood to enhance the natural flavours of the food.


Plank grilling is the technique of cooking food on wood platters and it's believed to have originated in the Pacific Northwest of North America where the native population pioneered the art of roasting fish and game on wood planks. The Haida and other native people are well-known as skilled artisans of wood. The extensive forests of cedar and spruce where the Haida live have given them the planks for this unique form of cooking. They slow-roasted their freshly caught fish, pinned to the wood above fire pits. This infused the natural oils and moisture found in the wood into the fish, thus subtly changing the flavour.

The earliest written recipe for plank cooking appeared in the Boston Cooking School Cookbook of 1911 and was written by the celebrated author, Fannie Farmer. This recipe wasn't for the traditional salmon but was for chicken and potatoes. The choice of wood is just as important as the food to be cooked. North Americans are practised plank users and have the choice of Cedar, Alder, Sugar Maple, Hickory and Mesquite and now so do we, from specialist suppliers. Fruit woods work well, but avoid any wood from the pine family or anything that has resin.

There are two methods of plank cooking: grilling and oven baking. Both approaches impart infused flavours. They each have advantages for the home cook: if you don't have a garden then the oven will be your preferred method – your food will cook evenly and there is less chance of flames; the outdoor barbecue grill has elements of theatre and the food, if one is using wood chips, has an additional taste note of smoke.

There is nothing too complicated in this plank-cooking process. Just follow a few simple steps and you'll realise why this has become such a popular mode of food preparation:

Prepare the plank by soaking it for several hours in a bucket of water. This prevents the wood from burning when you're cooking.

Add 1 tablespoon of salt or 1 cup of wine or fruit juice to the soaking water to add extra flavour to the wood.
The first time you use a plank, season it by placing it on a preheated grill for a couple of minutes, turning once, or in an oven heated to high. This will intensify the flavour and prevent the plank warping.

Place marinated fish, meat or vegetables on the plank. If using a barbecue keep the grill's lid closed as much as possible to maintain temperature and maximize smoking. Keep a spray bottle of water at hand to douse any flames that might flare on the wood.

When cooked, remove the plank from the grill and put the food on a serving platter. Put the hot plank into a bucket of water, rinse the wood with fresh water and let it dry; store it in a dry place.

Planks can be used two or three times depending on the thickness of the original wood. The burnt and diminished planks can be used as fuel for your next barbecue.

So you have your barbecue and you have your wooden shingles, but you'll need some recipes written by a veteran planker. Napoleon make Gourmet Grills and barbecue accessories in Canada but they are available worldwide. They have presented Chef Ted Reader with a platform for his delicious planked foods. Everyday Gourmet Plank Grilling is a gift-quality volume that is ideal for any barbecue aficionado who you thought had everything. It has step-by-step instructions to give him or her some confidence and then it's onto the recipes to give them some inspiration.

I realised with some surprise that barbecue plank grilling is for breakfast, lunch and dinner. Bacon and Egg Breakfast Burger would constitute a hearty start to the day but how special that breakfast would be when presented to a group of weekend guests who are staying over during fine summer weather. Sitting outside sipping fruit juice and coffee while waiting for your delicious breakfast – very stylish. Present these burgers on toasted buns with a serving of Sunday papers on the side.

The classic plank food is salmon and it's the most simple to prepare. Use the recipes for various seasoning blends to add interest but then make the recipe your own by using your preferred herbs and spices. It's the cooking process that makes this dish exceptional. A memorable summer lunch and all done in a quarter of an hour.

Plank grilling isn't just for light summer fare; it's versatile and appropriate for every season. Planked Venison Tenderloin with Raspberry Glazing Syrup constitutes a substantial meal. Freeze a stock of fruit so you can make this dish at any time. The meat takes less than 20 minutes to cook and makes a smart yet healthy dinner party dish that looks as good as it tastes.

Everyday Gourmet Plank Grilling is large-format and striking, a marvellous introduction to plank grilling, but many of the recipes would work well without the wood. It's true that the flavour will not be the same but they would be worthwhile cooking anyway. It should be on the wish-list of any outdoor cook.

Cookbook review: Everyday Gourmet Plank Grilling
Author: Ted Reader
Published by: Key Porter Books
ISBN-13: 978-1-55470-150-6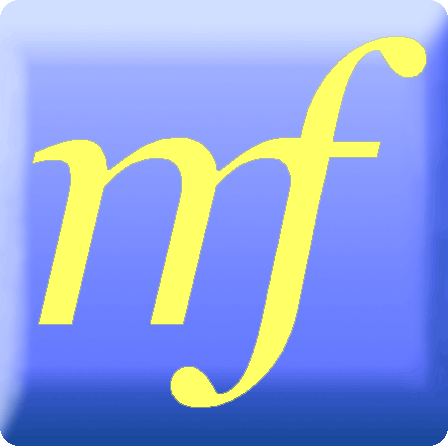 Fish – Recipes from the Sea
Fish cooking is still a mystery to many of us. Even accomplished cooks might not be too sure of their culinary ground. Fish is delicate; we think it will be a fiddle to prepare; will the kids like it? Fish, just as with any ingredient, needs to be treated with respect but it ain't rocket science and the dishes don't have to cost a fortune.


Children do like fish. Don't they demand fish fingers at least twice a week? So therefore it's just a matter of finding dishes to entice them away from those luminous articles. Fish – Recipes from the Sea is in fact a section extracted from that celebrated Italian cookbook The Silver Spoon. It's full of just the kind of recipes that kids will enjoy. Fusilli and Tuna Salad will please the whole family. The tinned tuna (yes, Italians really do eat canned fish, just like us) and dried pasta (yes, Italians really do eat pasta from a shop, just like us) combine to make a mild, delicious and fun plateful, and all done in just a few minutes. Cheaper than a takeaway pizza, and quicker too.

We fear fish because it contains terrible things like bones. Fish – Recipes from the Sea has pages devoted to every variety of bony fish. The step-by-step pictures will show you exactly how to remove bones and it honestly isn't as difficult as one might expect. There is always the option of asking your fishmonger to do the necessary, and I hear that supermarkets sell fish sans bone!

We are an island so why are we not famous for our fish dishes? Our fish-and-chip shops are rightly celebrated, but there is more to fish than what we might find encased in a crunchy batter. If after using this book for a while you have withdrawal symptoms for lack of batter, then try the moreish Seafood and Vegetable Frito Misto, made with baby squid and prawns. That's bound to lure you away from haddock and chips in paper outside the charity shop. We should all eat more fish in general and oily fish in particular, and we should take advantage of shellfish: a few mussels can flavour a pasta dish for a crowd.

Fish Couscous is one of my many favourites from this book. It's a flexible dish that works as a family mid-week dinner if one uses a selection of cheaper fish, or add some salmon, squid and shellfish to transform the same basic dish into a dinner-party showstopper. It looks luxurious but the couscous helps to spin out the more costly seafood. Just a salad on the side and a bottle of something crisp, chilled and white and your guests will be impressed.

If you only make one recipe from this book it must be Seafood Risotto with Broad Beans. Another remarkable dish that would be your dinner of choice for a smart and romantic evening; and that creamy rice is comforting and warming and ideal for a cold winter's night in front of a roaring log fire ...or at least turn the central heating up a notch and settle in front of a good film.

Fish – Recipes from the Sea already has worthy credentials: its pedigree is obvious with the Silver Spoon seal of quality. It's a recipe book for the confident home cook who might just need some inspiration, but it's also a manual for those who know nothing of fish or its preparation.

Cookbook review: Fish – Recipes from the Sea
Published by: Phaidon
Price: £29.95
ISBN 978-0-7148-6387-0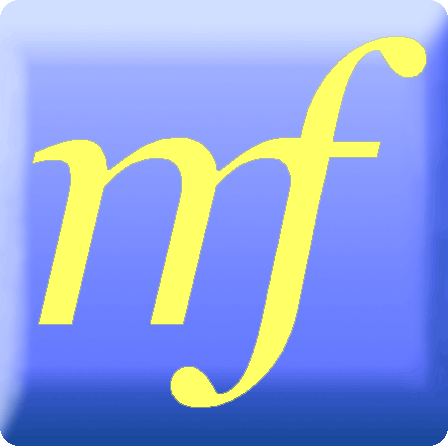 Marshmallow Madness
There is cooking. There is baking. And then there is culinary alchemy. There are several dishes that fall into that mysterious category. There is cinder toffee – you will likely know this better as honeycomb or the filling for those Crunchie bars, a tooth-achingly sweet confection made from sugar and raising agent that produces golden magma as if from a candy volcano. And there is Marshmallow, which expands in volume to fill your bowl with a fluffy cloud of sweetness.


The author of Marshmallow Madness knows first-hand that the public-at-large believe these airy treats to be impossible to replicate: she was stopped at US airport security (the very prospect of which starts my heart a-pounding) when carrying a tin of home-made marshmallows. They could not believe that it was possible to make them from scratch in a domestic kitchen. If you can charm a US security officer with food then I for one will be taking a batch of marshmallows on every trip.

The recipe and technique for making marshmallows is simple, but an electric whisk is essential. Gelatine, corn syrup (UK cooks can use substitutes such as Golden Syrup) and cornflour play key parts in their manufacture, along with the aforementioned appliance, and combine to create a mousse that sets to a cuttable consistency. Light, sweet and fun to eat.

The marshmallow virgin might like to start with the classic vanilla variety. These are the puffy white squares that we customarily buy in the supermarket. This recipe will introduce you to the process of mixing and beating the ingredients. Once you have the hang of that you'll be able to progress to the other varieties on offer in Marshmallow Madness.

One might think that marshmallows are just fun munchies for kids, but there are some marshmallows that are strictly for adults. These are based on cocktails and they would be delightful as a petit four at the end of a dinner party. Margarita Marshmallows contain lime juice and, yes indeed, tequila. Buttered Rum Marshmallows would finish a winter's night dinner in fine fashion, and the Crème de Menthe Marshmallows are stunning to look at as well as being delicious.

Marshmallow Madness will add to your culinary repertoire and surprise your guests. Marshmallow ingredients are readily available and won't break the bank. They make unique gifts and can be adapted with flavourings and coatings for any occasion. A charming and attractive book.

Cookbook review: Marshmallow Madness
Author: Shauna Sever
Published by: Quirk Books
Price: $16.95US
ISBN: 978-1-59474-572-0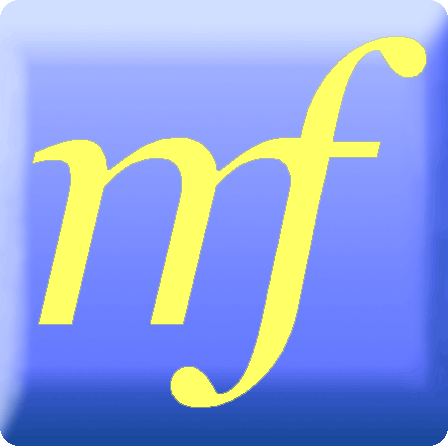 First Preserves
Times are tough and we crave security, old-fashioned values and comforts. We are more likely than ever to eat at home rather than going to a restaurant and it's said that we are spending more time in the kitchen as a result of our changed eating habits.


There is a lot of interest in vegetable gardening, fruit growing and even foraging, but Mother Nature doesn't always have our convenience in mind when she plans the timing of crops. Typically you will have a glut and your family can only eat so many tomatoes at one sitting. It's difficult to incorporate rhubarb into every meal for a month.

So what to do? The freezer is full. No good giving food parcels to the neighbours who will likely be just as snowed under with exactly the same produce. A stall at the local market? Farmers have that sewn up. Time to reach for this one-stop preserving manual.

First Preserves will be a fixture in your kitchen. It offers everything a novice jam or chutney maker might need. It leads the cook through every stage of preserving, from buying or picking to bottling. There is a unique section that will be of particular interest to those with a WI leaning. It's all about competition preserving: the author, Vivien Lloyd, gives the judging criteria that will be indispensible to those who want First Place at the summer fete on the village green.

There are all the classic jam and chutney recipes here but there are also a few unexpected gems. Tangerine and Lemon Marmalade is the one to pick for the holiday season. A simple recipe with a taste of Christmas, making jars of this ideal as stocking fillers and much more sophisticated than a Selection Box.

Lime Marmalade is tangy, sparkling and beautiful. It's a classic spread and I have always preferred it to the more common orange marmalade. The simple recipe here takes advantage of this citrus fruit which is available at Asian grocers at bargain prices.

Damson Jam is traditional and one of my all-time favourites. It's true that the stones are a pain to remove, so Vivien suggests leaving them in during the cooking process and scooping them out when they rise to the surface. Wish I had this book a few years ago – it would have saved countless hours of heart-ache. Who knew?

I never find pears very inspiring but First Preserves offers advice on what to do with a sack of that fruit: Pear and Ginger Chutney. The recipe uses both fresh ginger for punch and stem ginger in syrup for aromatic sweetness. Garlic and chillies add agreeable heat to make this an ideal condiment for cheese and cold meat.

First Preserves is an attractive and practical book and a must for anyone who wants to make the best of seasonal and good-value food.

Cookbook review: First Preserves
Author: Vivien Lloyd
Published by: Citrus Press
Price: £17.99
ISBN: 978-0-9569822-0-9