Brockencote Hall for lunch
Joseph and Alison Petitjean have owned and run Brockencote Hall for the last 24 years. They had been living in
France and were just married, and they had a dream of opening a country house hotel in England. They visited properties suitable for conversion to an hotel and settled on Brockencote Hall. They bought the building in 1985 and 10 months later Brockencote was ready for business.

The restaurant here is popular with locals around Worcestershire and with the AA who awarded the restaurant 2 Rosettes in 2008. It's not only the food that's a draw – they have a notable wine list. This grand house is described as "A little piece of France in the heart of England" so that country's wines are well represented.

We visited Brockencote on a bright spring day. Daffs were glowing and new-born lambs were gamboling. The
Worcestershire countryside was at its fresh and budding best and the Hall looked impressive in the sunshine. The estate dates back 300 years or so with 70 acres of established trees and pasture. This is the sort of stately home that tourists as well as we British love so much.

The entrance hall had a welcoming log fire burning which was appropriate for the day. Spring, yes, but this is England and the wind was chilly. The contemporary bar and conservatory was where we nestled to peruse the menu. Not a long bill of fare but just as one would wish from a high-end kitchen where quality is always paramount – and using seasonal and local produce where possible.

The main dining room (there are others for private dining) is stunning. High windows looked out onto some of those aforementioned acres. The house exudes an air of cultivated tranquillity and charm, and that includes the dining room which is an exercise in pastel shades – a room
that has contrived to retain its original majesty yet has introduced cool modernity.

We started with an amuse bouche, a demi-tasse of one of the most memorable soups I have ever had: a gloriously rich and creamy carrot and orange soup. (Note to reviewer: ask John for the recipe). A balance of sweet from the vegetable and tang from the citrus and then there was a deft application of aromatic seasoning. This should be a signature mini-dish.

Slow Cooked Belly of Jimmy Butlers Pork, Cabbage and Bacon, Spiced Apple, Pommery Mustard Jus was the main course. Well worth trying and one of the best examples of this trendy cut of meat that I have had in a while. The meat was flavourful and melting and the presentation thoughtful. I am not keen on pork belly with crackling. It seldom works and, in my humble opinion, it's inappropriate for a slow-cooked item when one wants to enjoy the almost gelatinous quality of meat, flavourful fat and rind. Perfect!

The desserts here are visual stunners! OK, so I didn't just give them admiring glances, I was enticed by a couple
and scoffed mine and a good percentage of my companion's. That's not perhaps a very genteel word but one only "nibbles" when being polite. I, on the other hand, enjoyed every spoonful with appropriate epicurean passion.

Goats Cheese Mousse, Poached Rhubarb, Gingerbread, Vanilla Ice Cream was my own choice and this was a delicious example of traditional ingredients as a canvas for culinary artistry. Sharp mousse, sweet rhubarb, punctuated with the spiced cake.

My guest's choice of dessert was equally appreciated ...by both of us. Well, I was the official reviewer and it was my duty to taste, and in this case Parsnip Pannacotta, Caramelised Apple, Shortbread Crumb, Brioche Ice Cream. A slice of fruit like a disc of translucent glass balanced atop this unique parsnip preparation, which rather made one look at that root vegetable in a different light. A tapestry of texture and taste. Perhaps a parsnip is not just for Christmas but can actually be enjoyed! Another seasonal winner.

Chef John Sherry is a man content with his kitchen. He should be: Alison and Joseph rebuilt the old kitchen which
had become too small for such a successful restaurant. It's now twice the original size and is worked by a seven-strong team. They cook 350 or so lunches and dinners a week, as well as catering for weddings and private dinner parties.

It's no surprise that they have so many regular diners at Brockencote Hall. The restaurant is striking, the staff attentive but not pushy, and the food is as good as you will find either side of La Manche. I look forward to a return visit. I'll unwind in the lounge, take a stroll around the grounds to build an appetite for what I am sure will be a superb dinner. This is indeed a destination restaurant.

Two Courses £17.00
Three Courses £22.00

Brockencote Hall Country House Hotel & Restaurant
Chaddesley Corbett, Near Kidderminster, Worcestershire DY10 4PY
Phone: 01562 777876
Fax: 01562 777872
Email: info@brockencotehall.com
www.brockencotehall.com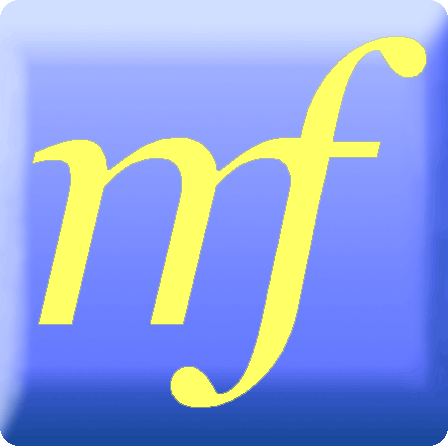 Eckington Manor Cookery School and B & B
Eckington Manor is just outside the market town of Pershore, Worcestershire, and could well provide one of the most memorable breaks you have had in the UK. Well, if you are passionate about food that's almost bound to be the case.

Eckington Manor is well situated for exploring both Worcestershire and the Cotswolds. Visit the Malvern Hills, historic Worcester cathedral, Cheltenham, and play a round of golf at the Vale Golf Club, just 15 minutes away. Worcestershire is a rich culinary destination, though. It produces some of the best British fruit and veg and that land also feeds prize herds of cows and sheep and pigs. What better place for a cookery school and especially one that has a farm tagged on?

Your original intention might have been to take a course at the celebrated cookery school but, human nature being what it is, you
will be just as interested in where you will lay your head for a night or two. It's probable that you will be shown your room before you even don an apron, and you will be astounded. This will likely be the best Bed & Breakfast experience you have had.

The main accommodation building is a sympathetically restored 13th century farmhouse. Worcestershire boasts some marvellous examples of homes from every century since parish records began. Around the corner of every picturesque country lane one can find chocolate-box cottages or even farm buildings that one might be tempted to buy and convert into a dream home. That's almost what Judy Gardner did when she acquired a rundown half-timbered structure, but her dream was to incorporate that soon-to-be stunner into a successful business of high-end accommodation and cookery school.


This isn't just any old house. It's said to be one of the oldest in Worcestershire. Its wooden beams are not just a characterful feature of the exterior, and there are original flagstone floors and fireplaces (with wood-burning stoves ideal for those cold winter nights), all of which have been retained and showcased on the inside of this cosy B & B. This should have a name other than 'B & B', which conjures visions of a stay in someone's back bedroom, a sink in the corner and a pile of mismatched and sandpapery towels. Eckington Manor, on the other hand, is as good as you will find anywhere and can compete with the very best of boutique 5-star hotels.

It might have been tempting for Judy to play too much on the historic aspect of this old building. There could have been too many rustic touches of copper, brass and farm implements. Ever a woman of refined taste, she has focused on the contemporary with daring dashes of colour. The chaise-longue on the upper landing is said to have come from the "big house" in Windsor. I can't prove it and I only say it's rumoured.

Our room was a vision of sophistication with a French chair contrasted against original stonework, crisp white linen acting as a counterpoint to the aforementioned beams. The bathroom was striking with piles of fluffy towels, and toiletries to match the class of the amenities. Attention to detail and no corners cut with regard to quality and elegance. We slept soundly after a good meal at a local restaurant. There are light meals available here on request, too.

We were looking forward to breakfast at the school which is just across the yard. A modern building housing not only the school kitchen but a restaurant for breakfast and a kitchen shop which is well worth a look. The breakfast did not
disappoint, with the ingredients being locally sourced – apart from the orange juice, tea and coffee. The farm sausages should not be missed. We had a chance to meet our fellow students who ranged in age from early twenties with no previous conviction for kitchen behaviour, to others who were seasoned veterans of the range.

This was the first time I has attended a hands-on cooking class. I have enjoyed many a cooking demonstration at close quarters but this was far more rewarding even for a fairly practised home cook like me. Paul and Chris were our chefs and they evidently had a wealth of experience, giving confidence to the wary novice and expert advanced tuition to the enthusiast. We had a knife-skill master class and prepared two dishes. There were no failures, although the intricate garnishes proved to be more taxing to accomplish than the preparation of the 2-course meal! A positive learning experience and great fun.

We took the plates of food we had made with our very own, and now more able, hands to the dining room and enjoyed the fruits of our labours. Potato ravioli stuffed with mushrooms and served with a mushroom sauce, followed by salmon en papillote with julienned vegetables. A glass of wine with new-found friends completed a couple of days touring one of Britain's most beautiful counties.

Eckington Manor is polished. It offers its guests a chance to relax in a unique environment of bespoke chic comfort. Whilst the classes are not compulsory it would be a shame to let such an opportunity pass. There are lots of courses to choose from and all conducted by professionals: Italian, Thai, Great British Classics, Modern British, Bread, and Fish classes, courses for children, teenagers, students and one just for men. I can thoroughly recommend a stay here.


Eckington Manor Cookery School
Manor Road, Eckington, Worcestershire WR10 3BH
Phone: 01386 751600
Fax: 01386 751362
Email: info@eckingtonmanor.co.uk
Visit Eckington Manor here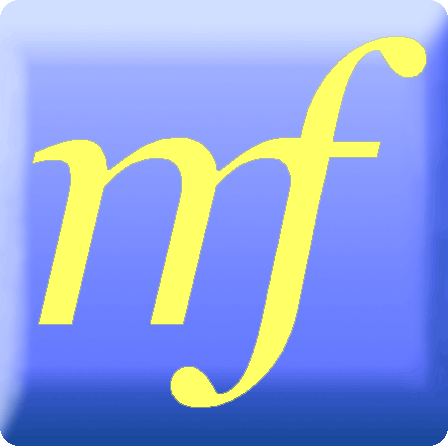 The Elms Hotel Worcestershire
This is an imposing Queen Anne mansion. Go on, admit it, you can't remember who Queen Anne was and didn't know she was a builder. The Elms dates from 1710 and the exterior has all the elegant proportions of a stately home of that period. It was designed by architect Thomas White who was a pupil of the renowned Sir Christopher Wren, designer of St Paul's Cathedral. The house was sold in 1946 and was turned into a country house hotel.

The Elms is set in formal gardens and is surrounded by ten acres or so of parkland. This is very rural Worcestershire, and the house offers idyllic views over the Teme Valley and a good number of other counties. This is a perfectly-located base for trips to enjoy local festivals such as the annual celebration of Asparagus, and to soak up a little history in Worcester and its neighbouring towns. Malvern and Evesham are within easy reach.

The hotel has been completely refurbished but many of the public rooms retain the air of the traditional stately
home. Dark wood, leather sofas and chairs and open fires exude old-fashioned charm that tourists so love – or would if they could find it. Paintings and busts of people that must have been famous all add to the impression that this might still be someone's ancestral pile.

But The Elms is indeed a hotel and one that, surprisingly, is catering for families. Yes, families can book into any hotel but youngsters are more often just tolerated rather than welcomed. I had been expecting a Jolly Campers establishment with a uniformed glee club, but a childless adult here would have to seek out the child-friendly elements – there is nothing excessively kiddy-oriented at the Elms.

There is a baby-listening service so parents can leave the room and go for a thoroughly adult dinner with no worries about returning to a red-in-the-face and tearful tot. There is plenty to amuse those little ones during the day with their own Bears Den crèche (Ofsted registered). For older children, there's an air-hockey machine, tabletop football, board games and an Xbox. Sounds as good as home! You might even coax the kids outside for croquet, outdoor table tennis, football, trampoline and there is an outdoor adventure playground.

The Elms boasts a family spa with a 12-metre swimming pool, thermal retreat with steam room, sauna and ice fountain (I am not sure I like the sound of that), Rasul mud therapy room, state-of-the-art gym equipment, and an indoor/outdoor Hydro Spa – that's a spot for all the family to enjoy.


Our room was attractive and cosy. Stunning views over those aforementioned counties. The bathroom was well appointed and had a selection of high-end Spa toiletries, as one would hope at a hotel with a pampering annex. Tea and coffee-making facilities in the corner so we unwound, soaked and snoozed till dinner.

Head Chef Daren Bale has built The Elms' fine dining reputation. He has won many accolades, including 2 AA Rosettes, Best British Cheeseboard, and Worcestershire Life's 2007/2008 Restaurant of the Year. The dining room is elegant and striking with tables set with brass candlesticks and tall, white candles that gave one the impression of perhaps a classic French restaurant, the style of restaurant that encourages guests to speak quietly and probably about the arts or the latest in the Financial Times.


Pressing of Goose and Foie Gras, Pear, Pickled Wild Mushroom and Haricot Bean Dressing was my starter. The terrine was dense and flavourful. This would have made a very classy lunch item. The presentation was appealing and the garnishes appropriate for the goose.

Velouté of Jerusalem Artichoke, Langoustine, Peas and Lemon was my companion's choice – a delicious bowl of delicate seafood and soup. This is the sort of dish that you'll likely not cook at home. Not too difficult to replicate but this style of food is best enjoyed in a stunning, high-ceilinged, tall-windowed, imposing-fireplaced dining room. But perhaps you have one of those, chez vous.

We had seen lots of lambs on our drive to Worcester so it seemed a fitting, if slightly cruel, irony to eat some on
our arrival. My guest ordered English Lamb with Stuffed Courgettes and pronounced this to be a well-balanced and thoughtful dish. The courgettes were filled with melting and evidently slow-cooked meat, with peppers adding a sweet note.

Pancetta-wrapped Monkfish, Chicken Confit Ravioli, Butter-glazed Carrots & Ginger took my fancy. Yes, I know it's a classic choice but it's popular because it is, done well, a memorable dish. It was indeed done well at The Elms. The previous plates had indicated that it probably would be. The flesh of the seafood was moist and the pancetta added just the right slightly salty counterpoint. I was a little uncertain about the garnish of chicken ravioli bit this too worked well, adding a soft and savoury gastronomic cushion. I can recommend this monkfish as the best I have had in many months.

We wanted to try The Elms' celebrated cheese board, so had to skip the desserts. I would, however, have liked to have tried the Pear and Cranberry Strudel with Peanut Butter Ice Cream. That ice cream sounds novel.


We have marvellous cheeses here in Britain and it's refreshing to find a restaurant that promotes them. So many establishments boast that they celebrate local produce but then present French cheese with only a nod to these Isles in the guise of a slab of Cheddar. We wanted to taste some very local cheese and so selected Blue Cheshire - Nantwich, Bosworth Ash - Staffordshire, Old Worcester White and the star of the plate, St Eadburgha made in the Vale of Evesham. This unique cheese is made at Gorsehill Abbey Farm by Michael and Diane Stacey. St Eadburgha is a Brie style of cheese and it's organic but most importantly it is creamy and delicious. This should be in the cool-box of every homeward-bound tourist from Worcestershire. I am only sorry it was not in ours, but a return trip is in order.

The Elms is an ideal hotel for extended families. It isn't a cheap option but it introduces younger members of the family to a real hotel. Children will find plenty to do, parents will have space and quiet to themselves, and grandparents can enjoy grandchildren in small doses and then escape to an armchair and a good book, or a terrace and a glass of something reviving. A unique family holiday destination.

The Elms
Stockton, Abberley, Worcester, WR6 6AT
Tel: 01299 896666
Visit The Elms here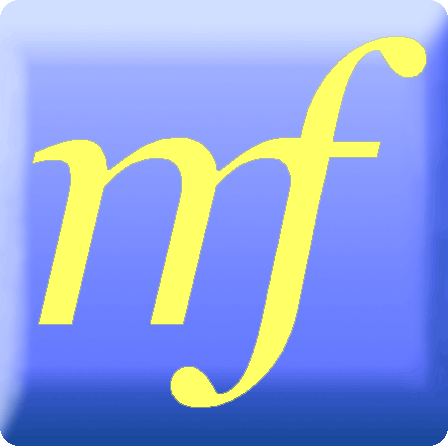 The Fleece Inn for lunch
Perhaps Robin Hood had a local, and if he did I would suppose it looked just like The Fleece Inn. This isn't a Disneyesque themed facsimile of an ancient public house. This is the real thing, and stunning it is.

The Fleece Inn has an idyllic rural location on a picture-perfect village square. Lots of honey-coloured stone cottages as it's just a stone's throw from the Cotswolds. It was originally built as a traditional longhouse in the time of Chaucer. It's quite staggering to learn that The Fleece has been owned by that same family for virtually the whole time, with just a few alterations made to the building in Tudor and Elizabethan days.

A farmer called Henry Byrd Taplin thought that running a pub was better business than running a farm, and I am sure there are many farmers today who would agree with him. In 1848 the farmhouse became a licensed house.
This was a regular home that had a licence to sell alcohol, and the Fleece Inn was just that; it still retains the air of a cottage. Henry sold beer and cider from his home, and beer was still being brewed in the back kitchen of the building well into the 20th century.

The last owner was a direct descendent of the man who first built the inn. Miss Lola Taplin lived in The Fleece until she died in 1977. She thoughtfully bequeathed the inn to The National Trust, making it the first pub in the country to be owned by the charity. It's said that Miss Taplin still watches over the pub: there is an owl that perches on the barn roof and some say it's she just keeping an eye on the old place.

The Fleece Inn is everything a good pub should be. It's places like
this that made English pubs so famous around the world. It's steeped in convivial continuity and charming history. There is what is said to be the county's second largest collection of pewter (the Queen having the first). It's been on display here for around 300 years.

The original fireplaces offer welcome cosiness in cool weather and fill the pub with that almost forgotten aroma of burning logs. Those fires nearly heralded the end of the pub when in 2004 some sparks caused a fire that took part of the roof and upper floor. Everything has since been sympathetically restored. There are painted circles in front of the hearth and those are supposed to prevent witches from entering via the chimney. I guess Worcester witches can't open doors.

If these walls could talk they would tell of hundreds of years of historic events: coronations, plague, civil war, electric light and inside plumbing – the latter two being thankfully taken advantage of at The Fleece. The dark wood tables and chairs are in keeping with the character of the pub, and the print of Shakespeare reminds us that the Bard himself might have passed by this very building.

Real ales and ciders are celebrated at the Fleece but we were here for the food, and the menu reflected the best of pub grub. Nothing too cheffy but good solid fare with plenty of choice. It was early spring so still cold enough to justify some traditional and hearty dishes.

I was looking for lunches that I could talk about on Alan Coxon's internet radio show. He is one of Britain's most decorated, awarded and certified chefs and recognises a good hostelry when he sees one. Alan lives locally and
this pub is a favourite. He has been known to settle himself on the settle, relax and toast his food-historian toes by the historic fire. We did the same and consulted the menu. I was tempted by the Traditional Local Faggots but it's an international radio show and a so-named dish could have caused misunderstanding...nay, offence!

I ordered Local Sausages served with Chive Mash, Buttered Garden Peas and Red Wine Gravy. This was a substantial plateful that would have set up a peckish farm worker for an afternoon in the fields. The sausages were mildly seasoned, the gravy was rich and the mash didn't come from a packet. I found but one small lump to verify to its gastronomic credentials.

My guest decided on the Steak and Mushroom Pie, served with Braised Red Cabbage, Curly Kale, New Potatoes and Gravy. This is a classic pie and I think we British do savoury pies better than most. The pastry has to be good and the filling must be flavourful and made with the best-quality ingredients. This one evidently was. I could tell by the reluctance with which my companion offered me a taste.


Worcestershire seems to have lots of high-quality meat products as well as abundant fresh produce. It's not surprising that the county is something of a Mecca for food lovers. It's places like The Fleece Inn which remind us that good traditional food in Britain is not dead, it's just in hiding. It's been a pleasure to seek it out in this lovely county. I am planning a return visit.

The Fleece Inn
The Cross, Bretforton, Nr Evesham, Worcester WR11 7JE
Tel: 01386 831173
Visit The Fleece here

Opening Hours
Monday and Tuesday: 11am - 3pm, 6pm - 11pm
Wednesday to Sunday: 11am - 11pm

Food Service Hours
Monday to Saturday: 12pm - 2.30pm, 6.30pm - 9pm
Sunday: 12pm - 4pm, 6.30pm - 8.30pm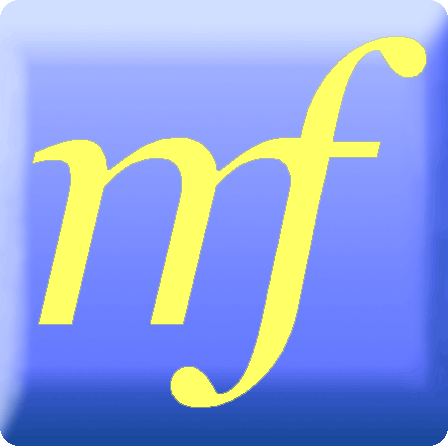 Fusion Brasserie Worcestershire for dinner
One can search for Italian food in all the famous towns that boast true Italian or Tuscan culinary heritage: Florence, Siena, Hawbridge, Pisa, Grosseto. We take advantage of fresh produce, delicious dressed pasta and desserts fit to ruin any diet. The tourist soaks up the history of those Italian... but... Hawbridge doesn't sound very Italian. Well, it truly is a long way from Italy but it can still be described as a culinary hub, and in our own very accessible Worcestershire.

This transplantation is not due to continental drift. It's just the
home of Fusion Brasserie and it's the showcase for celebrated Chef Felice Tocchini, who has had a surprisingly long career. He got his first job in the food and beverage industry at the tender age of six – his parents had a bar in a Tuscan village and it was Felice's job to make the coffee.

The experience at the espresso machine obviously inspired Felice. At fourteen, he embarked on a three-year cookery course at the Ferdinando Martini Catering College in Montecatini Terme. He worked in hotel kitchens and ski resorts during his holidays. In 1988 he was invited to join the Royal Shakespeare Theatre restaurants as a Commis Chef. Later, Felice became head chef at the Seymour House Hotel in Chipping Campden and eventually became Chef Manager, remaining there for over 15 years.

In 2004 Felice and his wife Fiorinda opened their own restaurant. Fusion opened originally in Alcester; eighteen months later they moved to a more suitable site and that was the Bird in Hand, Hawbridge, Stoulton, Worcestershire, where they've now settled.

Felice now owns two award-winning restaurants in Worcestershire - Fusion Brasserie and Fusion Too. His wife and son Daniel work with him, Fiorinda as front of house manager and Daniel as a chef. Felice is passionate about local ingredients and works with growers and producers to promote even the least-adored veggies like the humble sprout. The menu changes with the seasons so every visit will offer something new.


We were looking forward to good food in a casual and contemporary restaurant. Contemporary, yes, but Fusion isn't stark and minimalist. The walls are painted and unfussy, but the muted maroon and cream were thoughtful colours that helped to create a cosy ambiance in an open restaurant space. I was very much taken by the unique salt and pepper mills on each table. These and other food-related products can be yours with no need to resort to theft. Fusion has its own shop displaying the chef's food products and local crafts.

We had earlier enjoyed a good lunch and arrived less than ravenous, so settled on what we thought would be moderate-sized dishes. But this truly was a little bit of Italy and we soon realised that we would go home stuffed and contented.

We started with breads and dips – Pane casereccio – artisan breads, served with sun-blush tomato and fusion hummus. This was a considerable display of the chef's baking skills as well as a presentation of simple yet flavourful spreads. Some fruity olive oil and balsamic vinegar wafted us back to a much less comfortable restaurant in southern Italy many years ago. No, the best Italian restaurants are not necessarily back in the old
country. It has more to do with integrity of ingredients than geography.

My companion was tempted by the prospect of some beef - Filetto al Piatto. Thin slices of Aberdeen Angus placed on an extremely hot plate arrived sizzling and in theatrical fashion, aromatic with garlic and herbs. The chunky chips were indeed just that – chunky, crisp on the outside with fluffy interior. My guest was delighted with his meal and pronounced the meat to be tender and full of flavour. A deceptively simple dish that once again relies on the quality of the key ingredient. This is a restaurant that has confidence in its suppliers.

I felt a pasta was in order. Fusion is, after all, an Italian restaurant. Just a modest bowl of oil- and garlic-dressed pasta with some sweet sprouting greens was what I expected and that's what I got. Well, not a modest bowl – remember, this is transplanted Italy. The pasta was cooked, as one would expect, to perfection – al dente. Oil, but just enough, chilli sufficient to create a glow, and garlic just for pure rich flavour. A classic dish and enough to defeat a rugby player.

Fiorinda tempted us with a little taste of dessert. Six little culinary masterpieces arrived and proved the rule that states that however full one is there is always a little nook available for something sweet. We nibbled sponge pudding, savoured sorbet, treated ourselves to just another bite of tiramisu... The list seemed endless but we enjoyed those sweets so much that we were glad it was.

We had intended an early night but in true Italian fashion the
conversation with our hosts flowed freely. This chef is generous. Yes, the portions are substantial but his generosity extends not only to plates but to people. His passion and pride are evident. His skill is unquestionable and his enthusiasm contagious. A warm evening of marvellous food and friendship.

Opening Times Fusion Brasserie:
Lunch: Tues-Sat 11.30am-3.00pm (last orders 2.30pm)
Dinner: 5.30pm-close (last orders 9.30pm)
Sunday: 12.00 pm - 4.00 pm (last orders 2.30pm)

Restaurant review: Fusion Brasserie, Hawbridge, Stoulton, Worcestershire WR7 4RJ.
Phone: +44 (0)1905 840647.
Email: enquiries@fusionbrasserie.com
Visit Fusion Brasserie here