One muses on holidays in Europe next year: perhaps France, as the south does have amazing weather and there is always the food. Perhaps a winter break to enjoy some bearable temperatures and maybe even some patches of blue sky. Spain has the ever-popular tapas as well as those vibrant cities of Barcelona and Madrid. Italy has had a loyal following since the dawn of The Grand Tour in Victorian times. But Portugal is often overlooked.


Portugal is diverse. There are, of course, all those elements that appeal to tourists who have become habitués of other southern European destinations. But it remains unique, with a wealth of unspoilt natural grandeur, more historic statues than one would want to shake a monument at, culture rich enough to satisfy a dedicated anthropologist, and food that is at last being taken seriously.


The Algarve is Portugal's most southerly region. Its stunning Atlantic coast boasts hidden beaches of golden sand, rugged cliffs, and ocean caves and grottos. Even the name 'Algarve' has a story to tell, harking back to the Moorish conquest of the Iberian peninsula in 711. The Arab words 'al-gharb', meaning the land on the West has been corrupted to the now-familiar name. Any place-name starting in Al is likely derived from a North African original.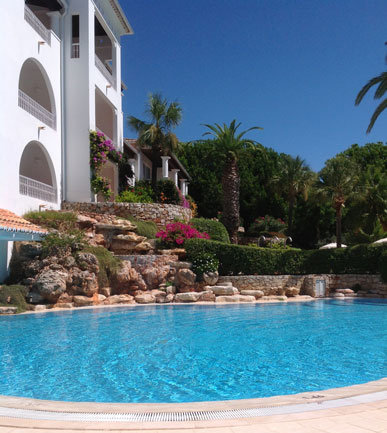 This is Portugal's playground, but there is much more to recommend it than its magnificent beaches and world-class golf courses. Vila Vita Parc is a 5-star resort with its own beach attached, but it offers leisure opportunities far beyond a stretch of sand (although that particular stretch of sand is secluded and well appointed).


Vila Vita Parc mesmerises the world-weary guest with its tranquil gardens verdant with palms, Bougainvillea, and exotic succulents. Its manicured lawns are punctuated by swimming pools fringed by enough sun loungers to baffle any northern European with a towel, and one of those blue azure beauties is heated, helping to make Vila Vita Parc something of an all-year-round destination.


The thoughtful design of the 54-acre estate allows plenty of space for guests whatever their chosen pursuit. Even at full occupancy there is the illusion that the rest of the guests must be away on an excursion. It has the air of a Moroccan-inspired village. There are no high-rise buildings here and the well-established palm trees tower over many of the structures. There are meandering paths just wide enough to accommodate golf buggies, which are the only vehicles guests will see for the duration of their tranquil stay. Leave your car at home and fly to Faro airport which is only 40 minutes away, or Lisbon a couple of hours away. The hotel will meet and greet you in the arrival lounge.



Vila Vita Parc offers 180 luxury guest rooms, suites and villas: the main hotel houses 65 deluxe rooms and 8 suites, while a separate building called The Residence, on the edge of a cliff, offers 29 suites that include 26 with garden or sea view, two Townhouse Suites, and one Residence Grand Suite.


Oasis Parc is a veritable 'neighbourhood' of the aforementioned village, comprising a cluster of white two-storey townhouses. The ground-floor suite has a private garden while the top tempts with its own private roof terrace, complete with cushioned loungers and open-air shower. This is a place that invites guests not only to bask in privacy but to return to for pre-dinner drinks or after-dinner coffee.


All suites offer WiFi access, satellite TV, radio-CD player and alarm clock. All have a mini-bar and wall safe. The bathroom toiletries are Portugal's contribution to bathing luxury – they are by the celebrated soap artisan Claus Porto, and that company can boast such discerning ladies as Michelle Obama among their followers.


With such attention to private bathroom detail, it's no surprise that Vila Vita Parc takes its spa and health facility seriously. Options include steam and algae baths, saunas, whirlpools and a tepidarium. To contrast the tepid element there is an Ice Grotto that is actually full of snow and ice. There is also a particularly amusing foot spa. Both classic massage treatments and Far-Eastern techniques are available, as well as physiotherapeutic treatments to smooth knotted muscles.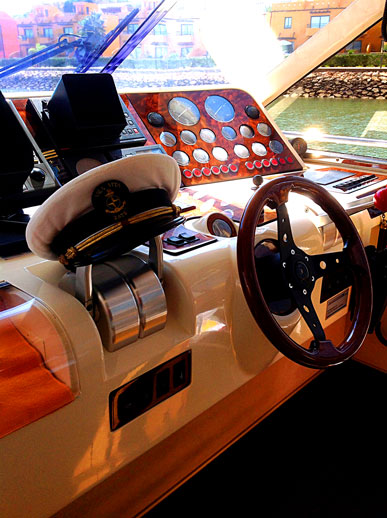 The indoor pool allows guests to take part in resistance water training, and the EnerGym is fully furnished with exercise equipment to gladden the fast-beating heart of sporty sorts. For the rest of us who seek more gentle activity there are classes in Yoga, Pilates, TaiChi, aquarobics and stretching. Personal trainers are also available for advice.


The new HYPOXI®-Studio is the first and only one of its kind in this corner of Europe.
It offers a unique chance to sample the most sophisticated training method to achieve a perfect body. The programme is based on a moderate workout routine and a balanced nutrition plan.


Many adults without children might be concerned about choosing a resort which evidently welcomes younger visitors. Vila Vita Parc has plenty of space that is designed with kids in mind, so they'll be out of the way of those seeking relaxing calm. There are bespoke kids' pools as well as Annabella's Kids Parc catering for 4- to 12-year-olds, and Natalie's Crèche for babies and toddlers aged 6 months to 3 years. There are also play schemes designed to meet the sophisticated needs of youngsters aged 13 and over. The babysitting service will be welcomed by parents who also need some time away from those smaller folks.


On site there are facilities for the whole family: tennis and volleyball courts, mini-golf, a driving range, a putting green and a pitch-and-putt green. Golfers can also take advantage of more than 30 scenic championship courses in the area. Nearby are stables for horseback riding, and windsurfing, hiking and biking opportunities might also tempt.


Vila Vita Parc has a wealth of activities on land, on the beach and even at sea. This resort boasts its own 72-foot yacht which will allow guests a view of the iconic cliffs from the vantage point of the deck, and plenty of time to explore normally-inaccessible beaches and for swimming. The pampering continues with delicious food and wine to complement your bespoke excursion. One can expect something far more delicious than a ship's biscuit and a flask of cold tea. This is an annex of Vila Vita Parc, after all!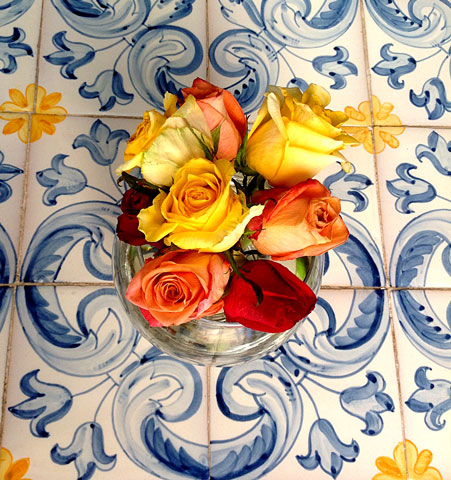 Talking of food, Vila Vita Parc presents its guests with better restaurants than do some small towns. There are dining options to appeal to youngsters (and the not so young) who might consider themselves pizza aficionados, a restaurant specialising in traditional Portuguese dishes, a 2-Michelin-star restaurant that should not be missed, a beach restaurant dining experience, and even an authentic German beer-garden. Every taste is provided for, from the excellent breakfast buffet through to a local after-dinner digestif.


Places to go in the Algarve:



• Aljezur and Odeceixe on the Costa Vicentina, Europe's surf retreat

• Monchique, a mountain retreat

• Silves, one of the Algarve's earliest towns

• Alte and Querença, two quintessentially Algarvian villages

• The Guadiana River, part of the natural border with Spain

• Tavira, a historically fascinating city with great art treasures

• The Ria Formosa Natural Reserve

• The city of Faro, the Algarve's capital

• Sagres, Europe's south-western tip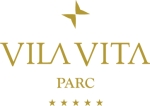 Address:
Vila Vita Parc
Rua Anneliese Pohl
Alporchinhos
8400-450 Porches
Algarve, Portugal

Phone: + 351 282 310 100
Fax: + 351 282 320 333
Email: reservas@vilavitaparc.com

Visit Vila Vita Parc here



The Yeatman doesn't sound, to the ill-informed, a particularly Portuguese name for a hotel. One would more readily expect a name like "Henry the Navigator Inn" or "The Porto Paradise". Do some homework and you'll find that The Yeatman is steeped in Portuguese history that has drifted through half-a-dozen or so generations of transplanted British. That's a marvel when many folks these days consider themselves aristocrats if they can trace their family all the way back to their father. Portugal is a country that has long had these strong British connections.

Natasha and her husband Adrian have been described as the 'first couple of Port'. That might sound an extravagant monica but it truly sums up the regard in which these two are held. She is the eldest daughter of Taylor, Fladgate & Yeatman's chairman, Alistair Robertson, who inherited the business in 1966 following the death of Dick Yeatman, his uncle. Natasha is the seventh generation of the Taylor Fladgate and Yeatman dynasty and is the head blender for the Taylor Fladgate Partnership. Founded in 1692, Taylor, Fladgate and Yeatman is one of the oldest port wine houses, and one of the largest. It owns the brands of Fonseca, Taylor, and Croft.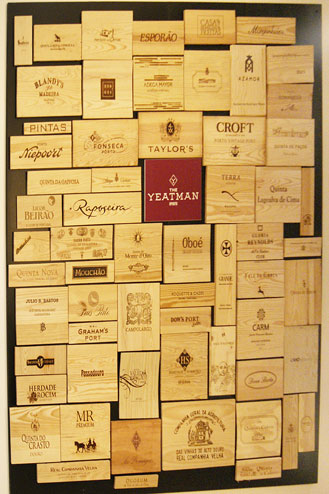 Adrian met his wife in 1982 and joined the family firm in 1994. This was his third career, being first an officer in The 1st Queen's Dragoon Guards. He later worked in the banking industry and in 1994 he and Natasha moved to Portugal full-time, where he assumed responsibility for Taylor's Port and Fonseca Port in the UK and USA arenas. In 2000, he formally took on the role of Managing Director of the Taylor Fonseca Port Group. Adrian is a keen sportsman and has represented Great Britain at bobsledding – one can picture him scudding down the Douro Valley through the vines.

In 2010, The Yeatman Hotel was finally launched. It's an outstanding luxury wine hotel and has been Adrian's project for over 5 years. It has evidently involved the whole family, as Natasha's mum had much to do with the interior decoration and she has done a magnificent job.

One might expect this couple to be stiff and unapproachable. They are well used to the company of kings, politicians, notables from the world over. Adrian and Natasha both come from good "stock" but they are natural, friendly and put their guests at ease. They are passionately dedicated to showcasing quality hospitality in all its guises, and their staff have the same enthusiasm. Everyone is unobtrusively attentive and knowledgeable about the hotel, food and wine – this is, after all, a wine hotel.

The Yeatman is full of surprises. One approaches a hotel that gives the impression of a contemporary European bungalow. Step inside and the perception changes. A huge reception area with imposing staircase, pillars and statue of Bacchus greet the travel-weary. This striking lad must be an image of the god as a youngster: most other representations present him as a well-padded chap with hints of Santa. This "David"-like figure matches the elegance of his new home.


The lifts pay homage to the Douro with images covering all sides with a 360-degree panorama. Another elevator takes younger visitors to the bespoke Kid's Club. That one gives one the impression of being lifted in a hot-air balloon. There is great humour in this hotel that could have been so dry, worthy, academic and remote, the preserve of the "old school". The Yeatman will be appreciated by all those with a taste for the finer things of life but it has wide appeal. Older folks will enjoy the traditional luxury, couples can indulge in some pampering, and families can take advantage of the unbeatable location. It's truly a hotel for all seasons.

The Yeatman is built on the sloping hillside opposite Porto city, in Vila Nova de Gaia (easy access across the bridge). It's constructed with terraces replicating the distinctive vineyards of the Douro Valley an hour's drive away. The Yeatman flatters and harmonizes with the landscape. This cascading design allows every room to take advantage of the terracotta-roofed cityscape across the river. The sun sets and the view changes to give a romantic ambiance to the private balconies.


The public spaces act as a gallery for paintings and artwork reflecting the history of the region and the country in general, all impeccably displayed. There is a collection of roosters (the iconic symbol of Portugal) painted and embellished by students. Maps, watercolours, sculpture, and photography – it's all found a home at the Yeatman.

There is so much here that gives a nod to wine, its production and consumption. The suites are named after wines, the walls are hung with wine-related pictures, and every room is sponsored by a producer. The 67 wine companies each take a turn hosting a Thursday evening wine-tasting dinner, which is very reasonably priced and popular with locals and visitors alike.

The 82 rooms are predictably well-appointed. Each one is different with individually-chosen soft furnishings, and books carefully selected for the edification and entertainment of guests. There will likely be a copy of Charles Metcalf's Wines of Portugal and also a slim volume entitled 1066 and All That. At first glance that might seem a rather random literary inclusion but take a look at the cover: one of the authors is a Yeatman, and a relative of Natasha. This book continues the tone of the hotel in general – a mix of contemporary and classic features, of whimsy and substance.


Adrian had sustainability at the forefront of this new build. Solar panels are used for heating water, and photovoltaic cells generate electricity to reduce consumption of the regular mains power. Low-energy lighting is installed throughout the building and rainwater is collected and stored for flushing loos and sprinkling the garden. A reverse-osmosis system converts tap water into purified drinking water, so the hotel is self-sufficient without the need to buy bottled 'eau-not-so-naturelle' with all its baggage of transport miles, processing and packaging.

This is the Yeatman so their full wine list is as thick as a bible and features around 800 Portuguese wines and 80 international wines. Their cellar is open for inspection for a couple of hours each day with a display of 25,000 or so bottles, many of which are unique and will be sought by the enthusiast. The racks are arranged geographically with some New World vintages in the corner at the back for those with no soul who would actually want a cheeky little Californian rosé when visiting this land of such memorable local wines.


Along with fine wine goes fine dining. Chef Ricardo Costa is one of the leaders of a new generation of culinary innovators in Portugal, recently winning a Michelin star for The Yeatman. He attended the School of Hospitality and Tourism of Coimbra where he honed his technical skills and fed his passion for the artistry of food. He has graced the kitchens of several hotels and restaurants in mainland Portugal, Madeira, Spain and England before settling at the Yeatman.

It's obvious that any chef would want to be at the helm of a kitchen in his home land, but I have the sense that Ricardo must be particularly pleased that his gastronomic ship is newly launched and has the most sophisticated, not to mention spacious, kitchen of any hotel. The owners have devoted an extraordinary amount of space to cooking. There are walk-in fridges aplenty and a specialist station for almost every course or function. There is even a space devoted to room service, and a separate kitchen just for breakfast.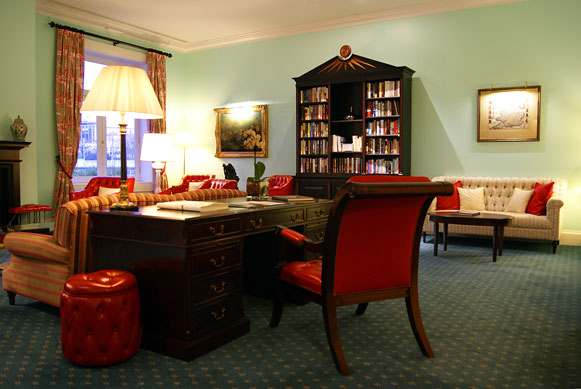 Ricardo offers dishes that are unmistakably special but he clings to the essence of Portuguese cuisine, tempting with flavours of traditional ingredients prepared and presented with delicious flair. His food entices and intrigues before calming and charming the diner. This is skilled cooking that, although cheffy, never forgets its origins. This is serious food that contrives to amuse but the bottom line is, most importantly, it tastes great.

We dined on shrimps and mackerel as starters. The Yeatman's proximity to the Atlantic is evident in a menu with so many fresh seafood dishes. Lots here for the committed carnivore, though. The veal was blushing and tender in its pastry crust and the lamb chops should be a signature dish. The desserts were beautiful, and the vanilla ice cream, figs and diced sweet beetroot was a triumph. Do try the local cheese platter, and you might consider a glass of port to go along with that – I'm sure they'll find one somewhere. The menu changes to offer guests the seasonal best from the market but be assured that Chef Ricardo will transform those ingredients into dishes with that unmistakable Michelin magic.

Smoking is not allowed in the public areas of The Yeatman but there is a haven for those wanting a fragrant after-dinner cigar and that's The Study. OK, so it's a change from the Victorian tradition of ladies retiring and leaving the gentlemen at table passing the port and puffing, but both ladies and gents will delight in spending a little time in this book-bedecked idyll.


The Caudalie Vinotherapie Spa is just what you would expect of the Yeatman, offering a wide selection of wellbeing and relaxation facilities including a Roman bath, tepidarium, hammam, shower experience and sauna. Space to sit and unwind, a dip in the pool and a treatment can all be yours. Keeping with the theme there is even a staircase fashioned from a wine barrel, and the walls have ancient and gnarled vines as objets-d'art. Treat your body and mind with such programmes as a Barrel Bath immersion, or a Merlot Wrap. They take advantage of natural ingredients from the vineyard with their antioxidant properties, and many of the treatments can be enjoyed by couples. The lounging area will have you nodding off over that latest paperback or enjoying that celebrated panoramic view across the river to the city. A break at this hotel and spa will offer a romantic retreat and with such affordable luxury you could become regulars.

Adrian says he wants The Yeatman to be the foremost destination for Portuguese wine, and an ambassador for Porto and Portugal in general. I would say he has already succeeded and it's still early days. It's a platform of viticultural and culinary excellence with some really comfy beds.


Spa Treatments available:
Luxury Moment for Two
• Champagne Afternoon Tea
• Divine Duo Massage
• Gift
• Tea
Perfect Moment for Two
• Divine Duo
• Cranial Massage
• Gift
• Tea
5 Senses Moments for Two
• Grape Bath
• Crushed Cabernet Scrub
• Gift
• Tea

The property is a member of Relais & Chateaux.

The Yeatman Hotel
Rua do Choufelo
4400-088 Vila Nova de Gaia, Portugal
Phone: +351 22 013 3100
Fax: +351 22 013 3199
Visit The Yeatman here