Alan Coxon is Well Preserved


Well, yes, he probably is but we are talking about pickles! (I could have said that "Alan Coxon is well pickled" but that would be neither true nor polite.) Alan has had great success with his remarkable vinegars and so is taking his product range to the next logical step, using them to great advantage in pickles and chutneys.

Alan is not presenting us with weird concoctions but rather sticking to vegetables that are familiar, but with that little bit of je ne sais quoi. The beetroot is often golden, apple is married with beetroot, the red cabbage is organic, and all are partnered with varieties of Alan's celebrated historic vinegars.


Luxury Marinated Onions in Roman Vinaigre
(Product singled out as a favourite by Delia Smith online!)

Alan's Luxury Marinated Onions in Roman Vinaigre retain the distinctive and delicious flavour of his Roman Vinaigre, which sets these crisp British onions apart from your usual pickled onion. You'll taste the difference. Save any remaining vinegar to use in cooking.

Add these onions to chicken casseroles and roasts, and serve with cold beef, eat as part of a traditional ploughman's lunch with salad and a gutsy cheese, perk up sandwiches.


About Roman Vinaigre:
Cinnamon is the predominant spice, but with hints of chamomile that gives a good balance of flavour. It has the most wonderful rich scent and a slight sweetness of honey. This would be a terrific glaze for roast pork or used to dress chopped red onion as a relish with an Indian meal. Use as an addition to salad dressings; as a dip for crusty bread with a dash of olive oil; add to hot butter- or egg-based sauces or as a marinade for pork or poultry. Outstanding!


Luxury Golden Baby Beetroots in Roman Vinaigre
(Nominated for a HEFF Diamond Award),
and
Luxury Golden Baby Sliced Beetroots in Roman Vinaigre
These unique beetroots were, in fact, popular back in Roman times before the striking but messy red beetroots became fashionable.

Using the finest golden beetroots grown in Worcestershire and Staffordshire from heritage seed, Alan's Luxury Golden Baby Beetroots have been marinated in his award-winning Roman Vinaigre for maximum flavour. These little gems are remarkable and tasty, and will fire the imagination of any real foodie. They should be the next big food trend. These delicious pickles are also available sliced, in Alan's Luxury Golden Baby Sliced Beetroots in Roman Vinaigre.

Serve these golden beets in salads, with cheese, warm with game, and with cold meats. They also work well dressed with yoghurt and have the advantage that the colour does not leak into the sauce, so you won't have a Barbie-pink extravaganza.


English Apple and Golden Beetroot Chutney with Roman Vinaigre
Alan says that fresh and local has been the key to this chutney's success. The golden beetroots are grown from heritage seeds a few miles from Alan's kitchen and the apples come from the neighbouring orchard. They are hand-picked the morning of production which I guess is the culinary equivalent to Cuban cigars being rolled on ladies' thighs.

This is a quite outstanding chutney and that is saying a lot when you consider how many grace the shelves of better supermarkets. English Apple and Golden Beetroot Chutney with Roman Vinaigre is a great alternative to an apple sauce for roast pork, game and cold meats. It is marvellous with cheese sandwiches and quiches and even as a mild condiment for Indian meals.


Luxury Organic Red Cabbage in Ancient Greek Vinaigre
Only the finest, freshest cabbage has been used in Alan's Luxury Organic Red Cabbage in Ancient Greek Vinaigre. Alan uses hand-sliced organic red cabbage, grown and pickled in the Vale of Evesham. Alan's award-winning Vinaigre gives a full and interesting flavour to the cabbage and sets it apart from the mouth-puckering varieties that we are accustomed to. This is ideal with cold cuts and salads but try it with sausages, and use the remaining vinegar in dressings.


About Ancient Greek Vinaigre:
This is light and floral with a clean acidity but also a sweet aftertaste. It's exotic and very different. It will remind you of rosewater-laced salads from North Africa.


Baby Ruby Beetroots Marinated in Ancient Greek Vinaigre
Cooked in Alan's award-winning Ancient Greek Vinaigre, these Baby Ruby Beetroots offer a traditional pickled vegetable but with a different flavour - almost a sweet and sour quality. Use in the usual way but keep any remaining vinegar. This, like Alan's other pickles, does double duty. You eat the veg and still have a product that will enhance other dishes.

Perfect for salads, cold meats, pies, with pork or game.


Beetroot and Chilli Chutney with Mediaeval Ale-Gar
This beetroot chutney has been cooked and marinated in Alan's award-winning Ale-Gar. The chilli adds just a hint of warming and exotic spice but it's not an overpoweringly hot pickle. The taste is rich and robust and ideal for serving with other strong flavours. Eat this with mature cheddar, blue cheeses, warm with pork and duck, with cold meat, and with roast vegetables.


About Ale-Gar:
This is the colour of stout and is slightly reminiscent of balsamic vinegar. It has a very particular flavour that enhances red meat so well. It could be an alternative to Worcestershire sauce-based condiments.

Alan has his own online store where you will find his whole range of products as well as gift hampers. Visit http://www.alancoxon.com/store.php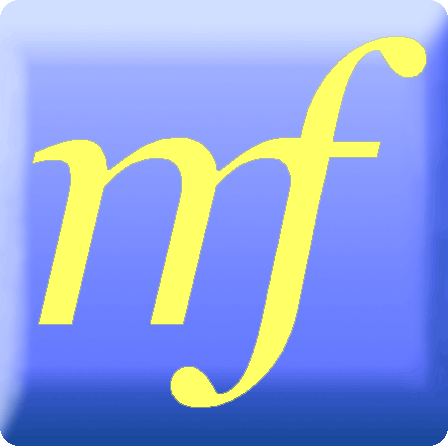 Vinaigre – Sweet Taste of Success!
It isn't often I can say that there is a new food product that is truly interesting and inspiring. There you go: the first sentence and I have already lied to you – these are not new but hundreds or even thousands of years old, and there's not one of them but three.
Its Alan Coxon's range of historic Vinegars. They cover centuries of culinary development and knowledge. Ancient Greek Vinaigre, Roman period Vinaigre and Mediaeval English Ale-Gar. (There are spice rubs from the same periods soon to follow.)
Let's start with the packaging. It's impressive to look at. Greek style glass amphora or flasks which not only have immense shelf appeal ("Look Mum, that's pretty!") but also have a "feel" that gives the prospective purchaser the expectation of a quality item, and they won't be disappointed.
I asked Alan who was responsible for the design of the bottles. "I myself designed the bottles as I wanted something that looked old but yet modern, a contradiction in terms. When I looked around for readymade bottles with a hint of historical relevance I felt they were all too archetypal, and I didn't want something that looked too Asterix or Disney. I therefore drew a picture of what I wanted, obtained a glass blower to reproduce the "Look" and re-mortgaged the house!"
"I had my bottle made into a mould at a cost of £22000 and then had to order a million bottles to once again keep the cost down for the shopper. The original cost of the bottle to me was £21.00 (before distribution costs, stores mark up etc, etc.). Needless to say, I have managed to fight against the odds and now sell the product direct from my website for £5.99 + p&p."
How did you start to compile the recipes? Did it just take a lot of reading to discover threads and themes, or are there still ancient recipes out there?
"I started getting into food history about 15 years ago and whilst I was doing some research for a TV show, something just came over me. There is not one definitive book that gives you the answers, if there was it may have made life so much easier; having said that I would still have sought out a challenge somewhere along the line. The beauty about research is that you learn so many more things as you go. There are no definitive recipes, and many of the recipes you do find are in story form so it's like putting a jigsaw together or solving a crime that took place centuries ago."
Alan Coxon is selling his Ancient Greek Vinaigre to Athenians! Now that's success and appreciation from people who would know what to look for. There's lots of interest in Japan and some of the most celebrated chefs in Europe have praised this range as being not only unique but deserving of a place in any modern kitchen.
James Martin, TV celebrity chef of Ready Steady Cook fame, says: "Absolutely fantastic product, I'd like to sell the boxed set at my Winchester Deli." Gennaro Contaldo - La Passione Restaurant - is equally enthusiastic: "I think that Alan Coxon's historic range tastes sublime. The quality and flavour of the Ale-Gar is outstanding, I use it in my Guinea Fowl dish instead of Balsamic now. The Roman is great in my salads as a dressing, and the Greek I use in Marinades. Alan is truly a great chef, now he has some great products that I will continue to use."
I had expected three bottles of balsamic-ish / wine-ish / malt-ish sorts of vinegars but these are very different. Each one is surprisingly distinctive. They are not much like the articles that you would have already tried. There's a host of flavoured vinegars out there but none with such complex characteristics or depth.

Ale-Gar
Alan Coxon's "Ale-Gar" is produced from an original recipe once brewed in Mediaeval England. It's hop-based rather than wine-based, with tones of warming spices. It's memories of smoky firesides in winter, and rich foods.
Ale-Gar is the colour of a favourite Irish stout and is, of the three, the one which most readily replaces ordinary balsamic. It does have a very particular flavour that enhances red meat so well. We tasted this straight from the bottle on both bread and a grilled steak. It's an instant and very up-market change from any Worcestershire sauce-based condiment.
Alan suggests that this would be great added to beef dishes such as a bolognaise sauce, beef and venison casseroles; drizzled over oysters; reduced and drizzled over strawberries, ice cream or with parmesan cheese. It is also great when used in marinades or simply used as a dipping sauce for crusty bread instead of a Balsamic.

Roman Vinaigre
Cinnamon is the predominant spice, but with hints of chamomile that gives a good balance of flavour. It has the most wonderful rich scent and a slight sweetness of honey. This would be a terrific glaze for roast pork or used to dress chopped red onion as a relish with an Indian meal. Outstanding!
The Roman Vinaigre is recommended as an addition to salad dressings; as a dip for crusty bread with a dash of olive oil; added to hot butter or egg-based sauces or as a marinade for pork or poultry.

Ancient Greek Vinaigre
This was the biggest surprise of the three. It's light and floral with a clean acidity but also a sweet aftertaste. It's exotic and very different. This spoke to me of rosewater-laced salads from Morocco. I mixed a little of this with crème fraiche to make a dressing for beetroot to go with other North African mezze and it was amazing, being both sweet and sour.
Alan says, "This Vinaigre lends itself well to replace rice wine vinegar in oriental stir-fries and soups, marinades, sweet and sour dishes, salad dressings and hot and cold sauces. It's fruity, fresh and fragrant – naturally befitting any Greek Goddess." Well, nice of you to say so, Alan! I'm not Greek but I did find this one particularly delicious.

Alan has said "I like to think of myself as an Indiana Jones of the food world, dressed in a leather hat (of which I have two!) and an Indiana Jones-style whip, or in my case a whisk!" ....It quite sets the female heart beating! But all joking aside, these vinegars revisit long-gone culinary traditions and allow us to replicate for ourselves the delicious flavours that truly add "a taste of the past for the kitchens of the future."

All three vinegars in Alan Coxon's Historic range should be available at all quality food outlets. Ask the store manager if you can't find them. They will also be available at www.alancoxon.com from 1st May.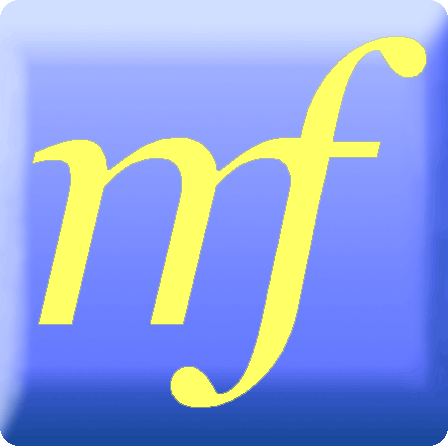 The Art of Preserving
This is a bumper volume of well over 200 pages of recipes, and the stunning photographs by France Ruffenach make this a coffee-table-quality book. Its American authors Rick Field and Rebecca Courchesne offer a slightly different perspective on preserving from our traditional British one.


Bottling and preserving has enjoyed something of a revival over the last decade. Perhaps we are trying to embrace the old-fashioned values of waste-not-want-not, which was the fore-runner of eco-friendly and lets-all-be-green. Those of us who grow fruit and veg are driven to the craft by necessity. What does one do with a glut? You could try and give it away but chances are your friends will have a similar overabundance. Preserving is the answer.

The Art of Preserving is a book suitable for both new preservers and well-preserved preservers. There are the basics and of course recipes for the bottled goods, but also others to help you use the aforementioned preserves. The recipes are easy to follow but a few bits of equipment will come in handy - nothing very expensive though. Save your old jam jars and buy just new lids. You'll feel noble about re-cycling.

Lemon Curd is a classic favourite but a taste of homemade lemon curd will spoil you for the commercial versions. There is a recipe for the curd and for tartlets. Lime curd is a vibrant alternative to lemon. The colour is fresh and verdant and would make a remarkable contrast to the other sweet berry-based spreads for a smart afternoon tea. Tangerine curd will be my gift to friends and family this year. This citrous fruit is the very taste of Christmas. The fruit is cheap and abundant at the end of the year, and tangerine curd on toast for Christmas breakfast could become a tradition.

A unique recipe is that for Dijon-style Mustard. Yes, it's cheap to buy, but a jar of shop-bought mustard isn't anything to linger over and savour. This is a simple preparation with a base of dry mustard powder. Just the addition of a few ingredients transforms that which is more usually left on the side of the plate into something that will elevate your cold cuts into gastronomic sandwich-fillers.

Apple Butter has nothing to do with any dairy products. Think of a very thick and flavourful apple sauce. The colour is rich and golden from caramelised sugar and it's a very forgiving preserve. It has a tendency to scorch and weld itself to the pan in the latter stages of preparation but a watchful eye will avoid such disasters. I layer this with crème fraiche for a simple but delicious dessert.

Hot-Pepper Jelly is a bejewelled sweet and sour gem. If you are not keen on heat then replace some of the chilli with sweet pepper. The visual impact will be the same but the end result will have a milder flavour. Try the original recipe before tinkering though. You will be surprised how delicate this can be.

The Art of Preserving – from jams and jellies to chutneys and pickles is going to be a welcome gift for any keen cook, and even for gardeners who want to make the best of the fruits, or vegetables, of their labours. It is great value for money.

Cookbook review: The Art of Preserving – from jams and jellies to chutneys and pickles
Authors: Rick Field and Rebecca Courchesne
Published by: Apple Press
Price: £16.99
ISBN 978-1-84543-388-8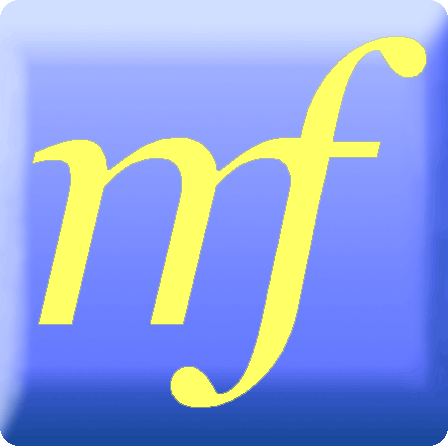 Good Old-Fashioned Jams Preserves and Chutneys
Even the title of this book fills you with a warm feeling of comfort. Good Old-Fashioned Jams, Preserves and Chutneys is an old-fashioned and charming cookbook with text in sepia tones and photography by Tara Fisher. Clearly-written recipes and a bit of history with many of them is a nice touch in a National Trust book.

Sara Paston-Williams is a celebrated author and broadcaster. Her books include Good Old-Fashioned Puddings. She has a wealth of experience of traditional recipes which are now finding an appreciative audience among a new generation of cooks who want to make the best of fruit and vegetables when in season.

Apart from the aforementioned Jams and Chutneys there are plenty of interesting and classy preserves. The Pickles chapter offers modern-sounding recipes that include Pickled Chillies, Spiced Blackberries, and Spiced Orange Slices. All of these are simple to make and would be lovely Christmas gifts.

If you have a taste for the more exotic then there are Preserved Lemons which will look stunning in large glass jars. They are expensive to buy in the deli but you can make them yourself with a few spices and some coarse sea salt. They are delicious and add a truly authentic touch to many Moroccan Tagines.

Perhaps the most quintessentially English recipe has got to be that of Trelissick Lemon Curd. Trelissick is a National Trust property near Falmouth in Cornwall, where this curd is a filling for homemade lemon sponge. What could be nicer for breakfast, though, than some thick-cut toast and Lemon Curd or Blackberry Curd, or the tangy Strawberry and Orange Curd?

Mincemeat is another uniquely British confection and it's true that Christmas wouldn't be Christmas without it. There is a Traditional recipe here but also some variations that are well worth trying. Cherry and Walnut Mincemeat encased in philo pastry would add a more continental flavour, and Pear and Fig Mincemeat is flexible as you can substitute dates for figs and use rum, whisky, sherry or cider instead of brandy.

Good Old-Fashioned Jams, Preserves and Chutneys is a book of solid, well-written recipes that will encourage you to fill your larder with the best that each season has to offer. The jars will look amazing and the contents will persuade you that home-made is best.

Good Old-Fashioned Jams, Preserves and Chutneys
Author: Sara Paston-Williams
Published by: Anova - National Trust
Price: £16.99
ISBN 978-1-905400-70-6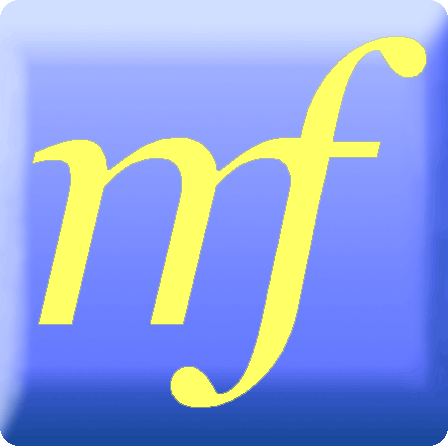 Figs
Ficus carica, known to us as the common fig, probably originated in Asia Minor, and has been highly regarded as a major contributor to the diets of many countries. Figs were one of the crops that were known in China during the Tang dynasty in the 700's BC.


The fig tree was mentioned often in The Bible with some authorities believing the forbidden fruit picked by Eve to be a fig and not an apple. It seems reasonable to suppose that figs were at least in abundance in the Garden of Eden, as the young couple used the leaves as underwear.

The fig was such a staple food that Egyptian armies are recorded as having cut down the fig trees of their enemies, and baskets of figs have been discovered among the tomb offerings of dynastic kings. The Egyptians are said to be the first to prize the laxative qualities of figs. High in potassium, iron, fibre and plant calcium, figs are still used in medicine as a diuretic and laxative. No, it's not just your granny that says they keep you "regular"! Plato documented that Greek athletes at Olympia were fed a diet of figs to increase their running speed… Er, well, that would make sense!

Homer wrote of figs when he described the orchard of Alcinous, visited by Ulysses, which featured figs. The poet Alexis of Thuria in the 4th century celebrated the foods of the average Greek, which included "that God-given inheritance of our mother country, darling of my heart, a dried fig." Its importance in Hellenic culture was third only to that of the grape and the olive.

Cleopatra did away with herself with an asp brought to her in a basket of figs, and when Cato promoted the conquest of Carthage, he used the argument that the advantage of acquiring fruits as glorious as the North African figs would be quite a nice idea.

Cooked figs were used as sweeteners in place of sugar in ancient times, and this practice continues today in North Africa and the Middle East although by choice rather than necessity.

The fig tree can live as long as 100 years and grow to 100 feet tall, if not pruned. Most gardeners keep trees to a height of 10 to 20 feet because the fruit is hard to collect from trees much taller than that. The tree is deciduous with large 3-lobed leaves. The fruits are considered strange as they bear the flowers inside the flesh and they rely upon insects to crawl inside to pollinate them. This process is called parthenocarpy.

There are hundreds of varieties of figs, ranging in colour from nearly black to almost white, but only the female fruits are edible. In harvesting the figs, it is important to pick the fruit only when it is completely mature--usually when it changes colour. A fig should not be picked from a tree if it is over-ripe, since it will have begun to ferment. When a fig is harvested it should be soft to the touch; a very firm fig will not ripen properly. The green varieties are normally reserved for drying and it takes about three pounds of fresh figs to produce one pound of dried figs.

Figs are harvested from June till October depending on the region, although some new cultivars will be ready for eating in April. This year has been disastrous for figs in the south of France. The weather was wet in the spring and early summer, the figs are small and hard. It's probable that the crop will be very poor.

The shelf life for freshly picked figs is short and the fruit generally last only about 2 days in the fridge, so if you have a glut think about making jams. I have Thane Prince to thank for this delectable recipe for Fig Jam. You'll find this and lots of other equally scrumptious recipes in Thane's book called simply Jams and Chutneys. Have a look at the review below.


Fig Jam
Takes 45 minutes
Makes 1.35kg
Keeps for 6 months

1.1kg (2½ lb) Ripe figs
Freshly squeezed juice of 2 lemons
Finely grated zest of 1 lemon
1kg (2¼ lb) white granulated sugar
125g (4½ oz) liquid pectin

Cut the hard stems from the tops of the figs and peel. Cut the flesh into 1cm (½ inch) chunks.

Put the figs, lemon juice, and zest in a large preserving pan. Simmer over a low heat for about 30 mins until the figs are very soft.

Add the sugar and continue to simmer over a low heat, stiring, until the sugar has dissolved.

Stir in the pectin, increase the heat, and cook at a full rolling boil for 10 minutes, then test for set.

When the jam has reached setting point, pot into hot sterilized jars, seal, and label.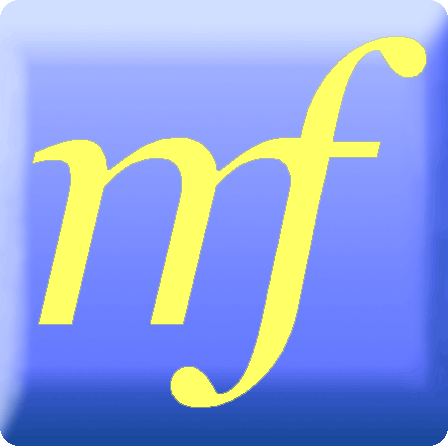 Jams and Chutneys
Well, the name says it all, Jams and Chutneys – Preserving the Harvest, and Thane Prince has penned this book choc-a-bloc with ideas, recipes
and technical know-how. Follow the advice and by the end of the year your shelves will be bending under the weight of bottled goods.

Thane grew up in the countryside when homemade preserves were, if not the norm, at least more common than they are these days. It's not a difficult process to make a delicious jam or chutney and all the rules and recipes are here to ensure success.

If you are a beginner then have a good read of the Techniques chapter before you do anything. It's all logical and the advice is sound. How demanding can it be? People have been doing this for generations with less classy equipment than you will have to hand. You need to pay attention to temperatures and sterilization but then you can get on and make some truly delectable preserves.

Thane has recipes for all the usual jams such as Blackberry, Raspberry, Apricot, etc. but there are some additional items. Berry Vinegar and Tarragon Vinegar, amongst others, are easy to make, cheap to make and would be great gifts for any food lover. That's the joy of this kind of process. It's as much about sharing as preserving.

Just reading this book will give you ideas for using your own produce or buying from the market when the fruit season is in full swing. If you are a jam eater you will love the flexibility of making your own. Thane's recipes are lovely but you will be able to adapt those to your taste once you have mastered the basics.

Some of my favourites from this book are Cinnamon Apple Jelly, clear and jewel-like; Pink Pickled Ginger that looks just like the shop-bought sort but for a fraction of the price; Mango Chutney that is surprisingly easy to make; and Pears in White Wine with Lemongrass. How smart would that be!

It's so easy to produce something sweet and comforting or spicy and zesty from inexpensive ingredients. There will be no food colourings, no E numbers and no strange chemicals. You will notice the difference in flavour and so will your family.

Thane Prince is a well-respected author and columnist, and she has used all her expertise to produce this informative and attractive volume. It will give bottling beginners confidence, and practised preservers some new ideas.

Jams and Chutneys – Preserving the Harvest
Author: Thane Prince
Published by: Dorling Kindersley
Price: £12.99
ISBN 978-1-4053-2954-5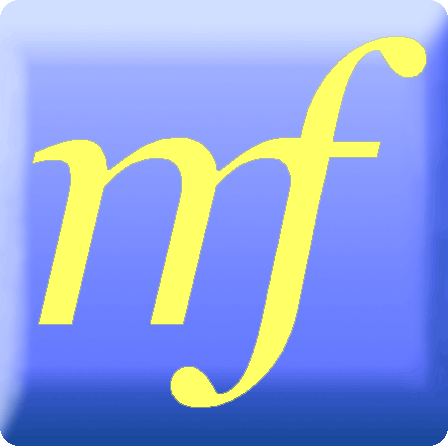 One Pot of Jam from Your Microwave – Quick and Easy
Foulsham & Co. might not be the largest cookbook publisher around but they present some of the best small one-topic books. I have reviewed several other of their Quick and Easy series and they have all been
clearly written and informative. One Pot of Jam from Your Microwave is another to join the ranks of worthwhile cookbooks.

A few years ago your average microwave cookbook was something to be shunned. They were full of recipes that gave inferior results and used strange and nasty plastic articles that would cook bacon or make crisps (that never did work). My microwave has been used little apart from heating drinks, thawing frozen goods and warming up leftovers. Whilst I am grateful for the facility it has seemed a rather under-utilised kitchen gadget.

One Pot of Jam from Your Microwave is quite a revelation. You can make preserves in the aforementioned coffee-heater! Note that I say preserves rather than jam because this volume contains recipes for a raft of chutneys, pickles, butters and the like. The selection of bottled delights is far wider-ranging than the predictable strawberry jam. OK, so the cooking method involves the microwave but the recipes are inspiring. This stands up well in comparison to any other book on preserves.

Regular supermarket jam isn't expensive but if you can put your hands on some free fruit then even the common blackberry jam is worth making yourself. I promise you will taste the difference. Check out the price of the more exotic shop-bought confections and you are looking at remortgaging the house or selling the kids. We are all periodically tempted by those beautiful jars, as a thank-you gift or to look smart on the breakfast table when the in-laws are staying. One Pot of Jam from Your Microwave offers some suggestions for preserves that will make you look like you have won the lottery, and how proud you'll be to proclaim that it's really 'fait maison'.

There are quite a few preserves here that deserve a mention. Bird of Paradise Pineapple Jam in reality contains no wildlife and is safe for vegetarians. It's a tropical mix of pineapple, apple and persimmon. Mango Jam with Orange is another option if you love flavours of the Orient. My tip would be to buy your mangoes from an Asian grocer. Much better value.

My favourite recipe for gift-giving is Dried Apricots in Amaretto. This has all the hallmarks of a holiday season success. It's simple to make and good enough to keep. Dried Figs with Vanilla in Calvados also falls into that category.

One Pot of Jam from Your Microwave – Quick and Easy is a book for anyone who has ever wanted to try their hand at making jam, pickle, chutney and flavoured vinegars. I am impressed by the recipes, that are some of the most imaginative around. Good value for money.

Cookbook review: One Pot of Jam from Your Microwave – Quick and Easy
Author: Sonia Allison
Published by: Foulsham
Price: £8.99
ISBN 978-0-572-03490-0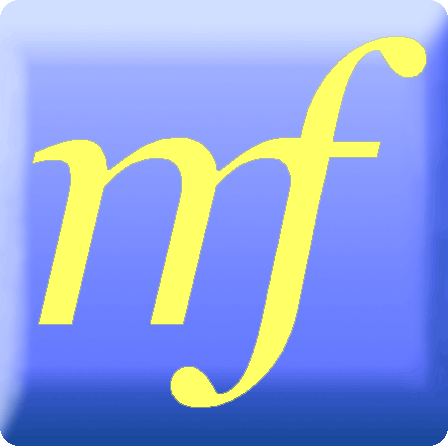 Pickles, Relishes and Chutneys
This is the sort of book I want to snuggle down with on a cold winter evening. Pictures of tasty and tangy
condiments remind us that there will soon be a season of mist and mellow fruitfulness (sounds familiar so I guess someone has said that before... probably Keats!). There is nothing like your own preserves to go with cold meats and cheese and it's not as difficult as you might imagine.

Catherine Atkinson is a full-time writer and food-consultant. She has worked on such magazines as Woman's Weekly and Me Magazine. I have already reviewed several of her books and I know that we are in safe hands.

Pickles, Relishes and Chutneys is the style of cookbook that is becoming increasingly difficult to find. Catherine is convinced that you'll want to make these pickles and provides you with plenty of photographs to tempt you, and step-by-step photographs to steer you through the various techniques to enable you to achieve success every time. This isn't rocket science. We have been making bejewelled jars of fruit and vegetables for centuries with far less equipment than you'll have to hand.

There are over 70 recipes here so there will be something to suit everyone. There are lots of old favourites like Piccalilli and Green Tomato Chutney (you'll make kilos of that if you live in the UK where we have summers the length of a long weekend) but there are plenty of exotic alternatives that I am sure your Granny never made.

Italian Mustard Fruit Pickles will transport you back to evenings sitting under vines in Tuscany, Hot Thai Pickled Shallots would be a lovely addition to an Asian buffet, and Cranberry and Red Onion Relish would be just right with the Christmas left-overs. Fiery Bengal Chutney is probably not for the faint-hearted although there are other Indian chutneys a little less breath-taking.

Catherine's chapter on Sauces and Mustards is interesting and offers amongst others Tangy Tomato Ketchup, Barbecue Sauce, Roasted Red Pepper and Chilli Ketchup. The mustards are worth exploring, with Tarragon and Champagne Mustard, Clove-spiced Mustard, and Horseradish Mustard that would be marvellous with roast beef.

Pickles, Relishes and Chutneys allows even a novice bottler to make shelves of bright goods to be enjoyed throughout the year. Catherine Atkinson has penned another practical guide to tasty pleasure.

Pickles, Relishes and Chutneys
Author: Catherine Atkinson
Published by: Apple Press
Price: £8.99
ISBN 978-1-84543-284-3