Chef Daniel Ayton of The Taj - London

This is a beautiful hotel just a few yards from St James's Park Underground station. Its red brick and ornate terracotta friezes, its fountain and courtyard all offer the guest a chance to glimpse another era, far from the buzz of traffic.

Daniel Ayton is a striking figure. Already tall, the addition of his chef's toque adds another foot to his lofty
stature. This chef is one of the most decorated and respected within the industry but is strangely overlooked by those seeking the next celebrity. There are few chefs, however, who are so thoroughly immersed in the industry, and few who are better known by their peers.

We settled ourselves in a sumptuous private room and I asked Daniel about his background. 'I was brought up in Torquay, down in Devon. My father owned and ran a restaurant for 20 years. I earned some pocket money by washing dishes and then progressed through the ranks to salad hand and then doing a bit of pastry work.'

Had Daniel ever considered another career? 'I was asked by my careers teacher what I wanted to be and the first words that came out of my mouth were, "I want to be a chef." I think there is something in my blood. As you grow up you always think about the options open to you, but deep down I couldn't do much about it. It's in my blood!'

How about formal culinary education? 'I went to full-time study at South Devon College and then I moved to the lovely 5-star Imperial Hotel in Torquay. That's part of the Trusthouse Forte group - they had a 2-year training programme. That took me all over the UK and a little bit in Europe. It was a very intense programme – you were in a different kitchen every two months. We also looked at airline catering, fine dining, and outdoor catering. It was a good training background and I wish there was still an equivalent in the UK, but the colleges here cover that shortfall these days.'

Daniel is proud of his kitchen at one of London's finest hotels. It's actually a duo of a 4- and a 5-star, which give guests a choice of culinary experiences. 'I currently work for The Taj Group in London and have been here for a little over 7 years. The Taj Group has a programme for hotel management, not just for cooking but it covers every aspect of the hospitality industry. In this hotel quite a few staff members have been through the programme, including those on reception.

'There are two hotels at this location: 51 Buckingham Gate and St James' Court. They are beautiful and we have the celebrated Shakespearian Frieze in the courtyard. We have a great location between the Houses of Parliament and Buckingham Palace. Taj is an Indian group but the guest profile is international. It's a London hotel that just happens to be owned by an Indian company.

'We have lots of tourists, as we have such a central location in London. There are many business travellers and we even have two luxury 2-bedroom suites. The hotel has old-style grandeur but with all the current technology. The butlers at the 5-star hotel welcome our guests, but the greeting at the 4-star hotel is just as warm. It's all part of the ingrained hospitality ethos. The whole nature of Taj is to give that little bit extra. We don't just offer the basic services: we can even go up to the suites and present cooking lessons!

'Taj has Quillon, which serves Indian food and is a Michelin-star restaurant. There is also Bistrot 51 and that's very eclectic. We have an Asian corner on the menu which offers classic Indian dishes. We also have steaks and a trio of duck which utilises some unusual ingredients such as Alan Coxon's Alegar Vinegar. Another dish has Peruvian oil! My food has got to be educational. I like to put unique dishes on the menu so the guest will ask what they are and where they came from. That gives us the chance to interact and to make the dining experience so much more interesting. One can use all the senses and learn something!'

I asked Daniel if young chefs are aware of the life of a working chef. 'These days young chefs are more aware, as they watch TV. The profile is a lot higher now than it was when I started out, and colleges are teaching what's relevant to the workplace. The curriculum reflects reality.

'There is something of a North-South divide when it comes to working hours. In Coventry, for instance, people will tend to work 40 hours per week just like car workers. In London it's a bit different. The hours might be longer but young chefs know that, and they have dedication, and they realise that if you want to get on in any industry you have to work hard.

'I work very closely with Westminster College and their curriculum is second to none. They send their students out into industry as well as to private functions as part of the course. These days it's not just about teaching people to cook, it's about dietetics and legislation as well.

'It's not always necessary to travel abroad and even qualifications shouldn't be essential, as long as cooking is in your heart. My father ran a restaurant and he wasn't qualified. As long as you understand about the hospitality industry and that it's about giving the guest what he wants, there are still opportunities to just apply to a restaurant for work with no previous experience – but those openings are harder to find these days. There is more legislation and problems with insurance for working in a dangerous environment.'

Daniel Ayton is one of the finest chefs in the UK. He is likely one of the most academically qualified and he uses his experience to inspire and support others. He spreads the word of Taj excellence by his example, but his legacy will endure in many a professional kitchen with chefs who have benefited from his mentoring.

Taj 51 Buckingham Suites and Residences
51 Buckingham Gate
London SW1E 6AF
United Kingdom

Telephone: +44 20 7769 7766
Facsimile: +44 20 7630 7587
Email: booktaj51.london@tajhotels.com
Visit The Taj here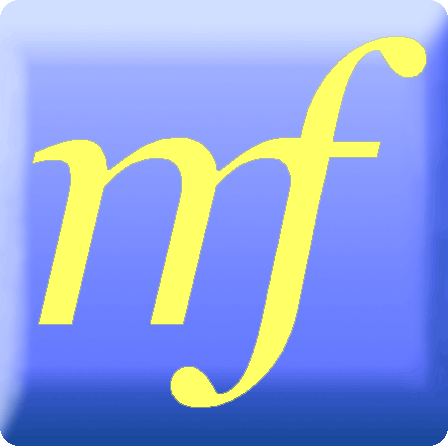 Toshie Hiraide - Sake Samurai Japan
Japan has many icons. Sumo, sushi, kimonos are among the first that spring to the non-Japanese mind …along with sake!

Japanese food and sake are becoming more common all over the world and London has a growing list of good
restaurants serving sake to an increasingly knowledgeable audience. Toshie Hiraide is the Japanese Sake Samurai Co-ordinator. And that multinational organisation is responsible for promoting sake and finding new markets.

Toshie is a vibrant lady who devotes her energies to spreading the word but she doesn't, as one might assume, come from a sake-brewing background. Her journey started with wine but her destination is most definitely sake.

Ms Hiraide described her personal sake odyssey. "October 1st is known as the opening day for a graduate to start looking for a new job. Normally almost everyone decides before summer on a company or a career, but I believed I could start in October. But almost all my friends had already found a job to go to by that time, and the only vacancies remaining were in TV and radio companies, and the airlines – so that was the reason that I joined JAL.

"My mother recommended it, too, so I took the exam and, luckily, passed it, and started working for them as a cabin attendant." Toshie's face lights up with a laugh as she admits she was no natural as air crew: "I did suffer from airsickness."

"I had never thought about a long-term career. Thirty years ago most Japanese women might work for up to three years, find 'the right man', get married and quit the job. By the time you were 25, you were expected to have married – as we say, 'After Christmas, nobody buys a cake!'" More of that infectious laughter.

"I was nearly thirty by the time I had met a man and decided to marry. At the same time I had become interested in wine tasting and wine education. Wine tasting was quite a new thing to us. Twenty days a month I was away from Japan, because of my job, and we often went to restaurants. There were not many Japanese restaurants overseas, but some other good restaurants had wine lists, and they fired my interest. I thought, 'If I learn about wine, maybe it will be more fun to take a closer look at those wine lists!'

"One of my friends at work had passed a sommelier exam – the Japan Sommelier Association had opened the certificate to cabin attendants. So I went along, and enjoyed the tasting – people can learn, through wine, about different countries and different languages. I passed the exam in 1992.

"Many cabin attendants tried to get the certificate, but more experienced sommeliers sometimes referred to us as 'paper sommeliers', having just passed the exam! So I realised that I needed to establish my identity as 'Sommelier – Cabin Attendant'. We were always travelling, so we could visit wineries and taste wines in their home countries.

"I met some professional Masters of Wine, and was impressed not just by their knowledge but by their desire to educate and to work with the wine industry to bring it up to date. Then one day I visited a sake brewer – of course I knew sake, being Japanese – and I realised that this was a living part of Japan: just rice and water, but with such delicate flavours, and with such a long history. At the same time, I felt sad that so many sake brewers were closing, and that so many Japanese people don't understand the value of the tradition.

"In 1999 the Wine & Spirit Education Trust (WSET) offered to open a wine school for JAL. I suggested to JAL that this was a great chance for us: WSET was a great wine education network and if we partner with them this would be good for JAL. So in 2000 the company assigned me to the school for three months. I worked with WSET and management people at that time to help build up the wine school in Japan.

"Afterwards I went back to flying, and was at the hub in London. I was very happy to meet the WSET people again, and I asked them if there was anything I could bring them from Japan. They were interested in Japanese sake, and said that they knew nothing about it, as sake brewers were not then marketing sake outside Japan. So I brought bottles of sake to London on every trip!

"In 2003 I introduced sake brewers to WSET at a wine seminar. Mr Sam Harrop, a Master of Wine, attended, and
he said that he was interested in sake. He had planned to visit Japan to see sake brewers, so I offered to introduce him to some of them.

"We visited brewers in Kyoto and Shizuoka, and Sam enjoyed it, and was impressed by sake. He sought opportunities to introduce sake to the world, and when he became Co-Chairman of the IWC (International Wine Challenge) he looked at creating a sake category. We didn't know how to get sake entries, as very few of the sake brewers knew of the IWC at that time. I was a Sake Samurai Co-ordinator; Sake Samurai Association became a partner with IWC, and we introduced the IWC to sake brewers, to help find entries and decide on the sub-categories. We sent a judge from Japan, and created some pages in Japanese for the IWC website.

"JAL was in decline at that time, so I quit my job in 2010. This was a big decision: I was 49 years old, and if I stayed in the company my job would become busier and the salary would go down; but it would be hard to change my career. Several sake brewers told me that they could help, and I decided to start a small company and begin a new life.

"I had my own house, though I hadn't finished paying for it, and I thought of selling it to raise funds both for the business and for my daughter. Luckily I had some connection to people in government, in the Ministry of Economy – the 'Cool Japan' section. They were talking about sake. Then I met people in the Ministry of Foreign Affairs. The Ministry of Foreign Affairs was interested in how to introduce sake to the world. From 2011 they started to use more sake at embassies, in place of the more usual wine. He also gave a 'sake' lecture to new ambassadors, which I coordinated. It was very important that Japanese diplomats knew about sake, as well as wine. The Ministry of Foreign Affairs was a great support to our work. In 2012 there was a big change: the government decided that any ministry could have a budget to support the introduction of sake to the world – previously only the Finance Ministry could undertake this.

"Sake brewers are all over Japan – family businesses and long histories. If you study French wines, you have to learn the geography of France, so a global programme of sake education is a useful way of introducing Japan to the world. Tokyo, Kyoto and Osaka are very well-known to non-Japanese people, but through sake education all the other prefectures can benefit from tourism and exports. Because of my career as a cabin attendant, I appreciated that tourism is a really safe industry, in which people visit and spend money, and come back with good stories.

"These days, local governments around Japan sometimes invite me to lecture, talking about my story, how to introduce sake to the world, how it can promote the region. In February I have three seminars – I'm so busy now.

"The IWC group are so friendly and so helpful to us. There are 12,000 wine entries, and only 600 sakes – but this is still the biggest competition outside Japan. Being an IWC sake judge shows that one is a specialist. Once a year at the IWC sake tasting, there is a great opportunity to exchange information and network with new people."

I asked Toshie if sake was being noticed more in Japan. "In the winter we Japanese have a custom of sending gifts to our friends. The biggest department store in Osaka, Hankyu, sends out a gift catalogue, and last year Hankyu introduced an IWC award-winning sake to the range of gifts: they sold out!

"I am not so much a specialist, I do not have a sake shop or a restaurant, so my role is to continue explaining, showing that vision, but I never imagined that I would be doing what I do now – my plan had been to marry after three years and to be a housewife! Now, with IWC, WSET, the gift catalogue, and many other events, people can see what I do and they can understand. Many people are supporting and helping me – I couldn't do anything by myself!"

Toshie Hiraide didn't plan a career in sake but that career has found her. She has had to make adjustments to her life but she has become respected as a sake 'doer' and an indispensible part of the increasing global sake buzz. It's a long way from that airsick cabin attendant, but the flying continues apace.

Visit Sake Samurai here






Luke Nguyen in London
He is, for many of us, the face of Vietnamese food and travel. His easy manner allows him to present informative yet engaging TV programmes showing Vietnam, its food and its people in a positive and inclusive fashion.

Luke was in London to promote his latest book, The Food of Vietnam (see review here), and I discovered that he
is indeed the same animated and convivial character in life as he is on the small screen. What was his inspiration for the book? "I didn't set out to write a cookbook: it's the culmination of all my research into recipes, stories, family heirlooms, history, photography, and it was just for my own development. Then I thought 'Wouldn't it be great to do a book?', and then, 'Wouldn't it be great to do a show?' So it's the other way around from the usual format."

I asked Luke about the place of food in Vietnamese culture."I think everybody in Vietnam is a foodie – it's so much a part of our culture. Growing up in Australia only a small percentage of people appreciated good food and good produce; it's getting bigger now, but in Vietnam – indeedin Asia – food is everything. The greeting is 'Have you eaten yet?' When we're cooking breakfast we're thinking 'What shall we have for lunch?' and when we're cooking lunch we're thinking 'What shall we have for dinner?' That's my family – that's Vietnam.

"My parents were both brought up in a market, and both their parents' stallsspecialised in exotic fruits. Mother's side was lychees, rambutans, mangoes – the smaller fruits; father's side was durian, jackfruit – the big ones! My parents' marriage was arranged, because both families were in the business, so they have always been surrounded by great produce, and an appreciation of great food.

"When they fled Vietnam my mother was nine-months pregnant with me and I was born on the boat as we landed in Thailand. We stayed in a refugee camp there before going to Australia, and because of theirpassion for good food my parents eventually borrowed enough money to open their own restaurant. I was raised in an area called Cabramatta in south-western Sydney, where there was a big Vietnamese community, and I grew up in the restaurant.

"As soon as we could walk we were working, and I had a passion for food and cooking. We didn't have food suppliers: everyone would go out and buy their own produce, so I learnt how to choose the perfect chilli, or the perfect green mango, and I learnt how to balance the flavours, which is very important in Vietnamese cuisine because it's so refined. From the age of ten I knew what I wanted to do: I wanted my own restaurant, so I worked towards that.

"My parents didn't want me to do it; they worked so hard because they had no choice, it was all they knew, and they said to me: 'You have been brought up in Australia, with so many opportunities – why are you doing this?' I said, 'Even though it's low profit margin and hard work, it's what I want to do.' So I saved up my money and opened Red Lantern when I was 23, and haven't stopped since."

Did Luke think that his young age gave him an advantage? "That's the time to do it, because you have no fears! There's nothing to lose – you don't have children, you don't own property, a car – what you have is just the money you put into it. If I had to do it again now I wouldn't do it that way because I have so much to lose, but at that time I had the courage to do it, so why not? The cooking world, the restaurant world, or even home cooking – the beauty of it is that you never stop learning. I find that still, every day, I'm learning about the business.

"I think the most important thing is the quality of the product and the way we use it – to respect it and don't do too much to it, or else the flavours that we put into it have to be very well balanced and elegant. A lot of people ask me: 'We know about Thai cooking, it's been around a while – what's the difference between that and Vietnamese, it's all part of South-East Asia, isn't it?' When I eat a Thai dish it's amazingly flavourful: there's the lemongrass, the kaffir lime, the chilli, it's really a 'party in the mouth', quite strong. When you look at the ingredients in Vietnamese cuisine – lemongrass, kaffir lime, chilli, galangal, ginger – they are much the same, but it's a little softer and more delicate, more refined. Why is it more refined? Take a thousand years of Chinese rule, a hundred years of French colonisation, influences from Thailand, Laos and Cambodia – centuries of taking the best elements of all these to make Vietnamese cuisine.

"I find it so fresh and elegant; it has flavour but you have to figure out what it is, and I like that – just a
suspicion of something – which is why today Vietnamese cuisine is rising, and will be the next after Chinese, Thai, Japanese. Our culture in the UK and in Australia is about watching what we eat; we're very knowledgeable about how to eat well, very health-conscious, and Vietnamese is the perfect cuisine for that. It's light, fresh, lots of raw vegetables, lots of salads, a lot of summer rolls – which is so good for you. The herbs are very medicinal – when I was growing up my grandmother and my mum would say not 'Eat this because it's tasty' but 'Eat this because it's good for you – it's good for this, it's good for that.' And the up-side is it all tastes good too. So it looks vibrant, incredibly colourful, it tastes fantastic, and it's healthy – there's always a reason to eat something!

"In Australia, Vietnamese food is popular at the moment. Walking around Londonand seeing what's available I think it is going to be the next big thing here. I almost want to jump in right now: give me a space, I'll do a pop-up and show people what Vietnamese food is all about, and you guys will love it, although it may be a little difficult to find saw-tooth coriander, perilla leaf, banana blossom, green mango, green papaya. There is a cross-over between Indian and Vietnamese cuisine. There is a big Indian community in Vietnam, so a lot of our curries are Indian-based. Looking at all the influences in Vietnamese cuisine, don't forget that the Japanese were there, the Americans, the French, it's just so diverse.

"Vietnamese dishes are also very regional – my family is from the South, so I grew up only knowing southern cuisine, and I needed to expand my knowledge. I have been to Vietnam over and over again documenting recipes and stories of these wonderful people. To me, food is not just the dish, it's all about the history, the story, the culture behind it. I had gathered all this information, which is why the book, The Food of Vietnam, is so big – it's all in there!"

I asked Luke about his restaurants in Sydney. "Red Lantern is essentially authentic Vietnamese cooking but in a restaurantdiningenvironment. Traditionally all the dishes come at once – meat, seafood, salad, vegetable, soup – it all balances out and complements each other, and you eat with rice and you share. At the Red Lantern it's entrée, second, main course, dessert, wine-matching – authentic recipes but Western presentation. We use the most fantastic local produce: if you have a caramelised snakehead fish recipe and you can't get snakehead fish, I would use barramundi or perch, so it's adapting to local produce.

The first restaurant, Red Lantern on Crown, is in an old heritage-listed building, with 40 seats, which I opened when I was very young. It was about putting Vietnamese food out there to Australians. Ten years on I had saved up enough to get something bigger, and that is more Colonial French, because my food has evolved. The more research I did, the more the first Red Lantern has become focused onregional Vietnamese cuisines. Now doing more research again, I am looking at the French influence – they were there for a hundred years, how could they not have an impact? I have been to France to reconfirm the connections, and that will be a new TV show, airing in the UK maybe in January or February. So Red Lantern on Riley is very much 'Indochine' style, and there's a bar called Red Lily that offers Asian cocktails.

"Cooking and food is such a big part of Vietnamese culture, and I don't want to see it lost, like sumo wrestling is disappearing from Japanese culture. I recently did a series on Masterchef Vietnam purely to put the cuisine on the map, and it did really well because the Vietnamese really love cooking – but not the younger generation. A 'Masterchef Junior' just wouldn't work. Kids don't want to cook – they don't know how – and it's really sad. In Saigon and Ho Chi Minh there are the fast-food outlets now and I think, 'Oh, no! What's happening to our world?'

"So I really want to urge the younger generation to keep cooking, which is why my inspiration for my food programmes, my books and restaurants is history – traditional, authentic cooking, heritage, there's nothing molecular or modern about it. It's showing not just the young generation but my generation how it's done. How is rice cultivated? How much work goes into it? How are noodles made? How is fish sauce made? It's so important to understand those things, to keep the traditions alive.

"When I show young chefs our restaurant kitchen, they see someone using a mortar and pestle and ask, 'Why are you doing that for twenty minutes, when you could just throw it in a food processor?' Yes, you can, but it will be quite different. There's nothing like producing your own paste, bringing it all together, incorporating all the flavours – that's the beauty of slow cooking. It's a reminder of my family – many aunties getting together in the kitchen, with multiple mortars – it's the noise, the music. It would be like cooking in a wok without the roar of the flame."

I asked Luke about his earliest food memories. "My earliest memories are of shopping. My parents had a hole-in-
the-wall restaurant; they didn't care about the décor, it was all about the food. I was told that my job was, say, to go and buy two kilos of chillies. So I'd go out and scoop chillies from the stall until I had two kilos, go home, and my mum would scold me: 'Did you just scoop them into your bag? Get back out there and choose the best chillies!' So I learnt to buy 100 grams from this shop, hand-picked, 50 grams from that one, and so on until I had the best two kilos in town. In the same way I learnt to pick green mangoes by smell, feel, colour -it was like an apprenticeship. Then you learn to prepare them and balance the flavours. It's so important in this cuisine to train the palate, and then you understand.

"Now, I can taste the expertise of the chef, I can tell where he has been trained by the amount of fish sauce he uses, or oyster sauce – things that you cannot learn by reading a recipe. The biggest challenge is the balance of flavour, and learning the elegance of Vietnamese cuisine. The texture is also important – it has to be right, be it crunchy, crispy, silky, soft, gelatinous, glutinous, the elasticity – it's a big challenge.

"When I go visiting my family in Vietnam, I really want them to cook dishes that their grandmother cooked. I always ask for that, and they think about it, go to the markets (Vietnamese people go to the market two or three times a day), and I see dishes that I have never seen in the streets or in restaurants. I want to see them making things from scratch – it takes a long time, but at least we know how to do it, like making your own tofu, or ricecake flour. I loved doing that – a big pot of boiling water, muslin cloth stretched out, steaming, drying in the sun on a bamboo mat."

Luke Nguyen has a passion for the flavours, aromas, textures and heritage of Vietnamese food. He conveys the subtleties of dishes and the conviviality of meals. He is a worthy culinary ambassador, and one should not separate the food of Vietnam from its warm and vibrant people.







Chef Sanjay Kaul at Chor Bizarre
This restaurant has long been a favourite. Chor Bizarre in swanky Mayfair enjoys a reputation for excellent
cuisine, seamless service and an ambiance which is unique. Chor Bizarre is Unique!

We are blessed in London with a raft of good Indian restaurants and this one has always been on that creditable list. It's noted not only for its food but its decor. One enters at street level into an exotic world of subcontinental charm. Here a table is not just a table but a former window shutter, a table is not just a table but a four-poster bed in another life. The restaurant is a textured tapestry of dark carved wood, marble, tile, mirror. A meal at Chor Bizarre is a delicious event.

There have been changes not only in the fabric of Chor Bizarre lately but also in personnel. There is a new chef at the helm and he is maintaining the high standards of Manpreet Singh, the previous incumbent. Chef Sanjay Kaul is enthusiastic about his new charge.

Had Sanjay's family had anything to do with the food Industry? "Yes, my father was a director of all the catering schools in India, and the principal of two hotel management schools. He started in Delhi as a kitchen instructor, and eventually became its principal. I followed his example as far as the practical side was concerned, but I didn't go into teaching. He was an inspiration.

"I did a degree in business and commerce first; my father had told me to do an MBA because the catering industry is a hard route. He had been involved in teaching throughout his life, and said that if I was to succeed I had to do well on the kitchen side. It was hard work, and I did a management training programme at the Taj Palace in Delhi, and then to ITC Sheraton – I worked at Bukhara under Chef Manjit Gill. He gave me a big break by promoting me to run the restaurant at ITC Rajputana in Jaipur. I also managed the well-known Great Kabab Factory in the Radisson Hotel Delhi, and was a Master Chef with
them.

"When I was at Bukhara, making the naan dough, you had to use your hands, they would never allow anyone to use the dough mixer. You had to feelthe elasticity of the dough, and my gurus teaching me there were very strict on how to knead the 60 kilos of dough! Some things just have to be done as they were a hundred years ago.

"I worked for a while in the UK with Wagamama, because I wanted the experience of other Asian cuisines; and it's very important to learn the standards required in this country. I was senior sous-chef there for four years, then, missing my home food, I returned to India to work at the Habitat Centre for Mr. Rohit Khattar, and he gave me the opportunityto come to Chor Bizarre in London as Chef."

How would Sanjay define the food at Chor Bizarre? "I worked in Germany for three years: in Germany people often eat their curries with a little cream ... but here you can't do that – every second person knows Indian food so well, and experimentation brings youinto the 'fusion' category. With a traditional restaurant like ours we stick to the original. We have a 'Chor Bizarre' in Delhi, and another in Pune, so it's a well-known brand. This restaurant has completed 15 years, and we have almost all the regional cuisines represented on the menu – Kashmiri, South Indian, North Indian, and so on – a complete menu: whatever you want, you can usually find.

We have Kerala Fish Moilee, Chutney Nadroo, Pepper Garlic Fried Prawns, and amongst other things we have a good collection of Kashmiri dishes. I think ours is the only restaurant in London that serves authentic Kashmiri food, because the company in India has several hotels and restaurants in Kashmir – Indian Srinagar – so they know what Kashmiri dishes are all about. In fact my ancestors are from Kashmir, and I have been eating Kashmiri food since I was small.We have a lot of expertise here in this cuisine."

How does this chef describe the food of Kashmir?
"Kashmiri food is aboutmustard oil which has been tempered. It has a distinct flavour: you heat the oil but don't let it burn, let it cool a bit and add some yoghurt or onions. Fennel (saunf) along with dry ginger powder are the key ingredients, with onions and tomato. Rogan Josh is red from chillies, and Yakhni is more of a yoghurt dish, white in colour; both are tempered with mustard oil so that the distinct flavour can be appreciated."

I wondered what proportion of diners at Chor Bizarre are Europeans. "I'd say 60% of diners are not Indian – we have lots of Americans ... it's Mayfair, so there are all nationalities. We offer traditional dishes, not fusion food, no deer meat, we offer what is well-known in India. Those who dine at top restaurants in India will find the same dishes here. We reduce the oil content, as people here are more health-conscious, but customers do want the authentic taste.

"We slowly adapt and introduce a few dishes as required, although this menu has done very well, and if there are slow-moving dishes we can replace them. Our most popular dishes are the Chicken Chettinad and our Sharabi Kababi chicken – a dash of spirits makes the difference. Rogan Josh and Yakhni sell very well here and a lot of thought has gone into this menu. Curries are more popular in this country than in India, and you won't find Chicken Tikka Masala in the same form there!

"If I'm eating out, I would rather go to a chef who gives me authentic food, 'like his mum cooked' – if he forgets his way, he should go back to what he has eaten at home, or perhaps street food. You find so many stalls at the roadsides across Asia – freshly cooked, and it's done well. I love to cook biryani at home – it's a complete meal. Cooking rice is an art, especially in 'dum' (with a sealed lid). An excess of anyingredientmight ruin the whole thing! Being of Kashmiri origin, I love dal tadka (yellow dal), or anything spicy."

Although a loyal regular at Chor Bizarre in London, I had never ventured to the lower level. This is now a striking
private dining area of great Bollywood character.
"We have just modified this room six months ago, totally redecorated, and with photos of stars in the Indian movie industry, from owner Rohit Khattar's collection – heroes, villains, early and recent actresses – a unique theme. It's a private dining room, and we can use it if we are full upstairs. There are about 95 covers all together." These portraits chart Indian cinema from the days of its black and white infancy through to the dash and dazzle of modern Bollywood block-busters. The overall impression of this room is of themed opulence, of quirky elegance. It works.
Chef Sanjay Kaul is a new chef here but there is so much that remains unchanged at Chor Bizarre in Mayfair. The location is still unbeatable, the quality is outstanding and the hospitality is still Old World. It remains a winner.

Visit Chor Bizarre here





Dr Wong Lai Sum
CEO, Malaysia External Trade Development Corporation
Food and partnership – a recipe for success



Malaysia Night: Trafalgar Square, Friday 4th October, noon – 10pm


Malaysia Night has become an eagerly anticipated event for Londoners who crave the distinctive flavours of that peninsular. It attracts locals, tourists and even Malaysians who support this delicious initiative. We met Dr Wong Lai Sum, CEO, Malaysia External Trade Development Corporation, who took a brief pause to talk to us about this fascinating and gentle land that has an increasingly elevated standing in the Asian arena of trade, technological manufacture, and food and tourism.

Dr Wong is a diminutive dynamo of energy and enthusiasm for the
promotion of all things Malaysian. "My visit to the UK is timed to coincide with the Malaysia Night event in Trafalgar Square on Friday 4th October. This is the fourth time we have held this and we are pleased to have this 'night out' with our friends from Great Britain. It is for us a very engaging platform – people can meet and get to know one another better, through our cuisine. Both our Prime Ministers are enthusiastic about increasing trade between our countries and we share such a long history that we decided to carry on that tradition and remain close to one another, and that's one of the reasons that we are having the Malaysia Night. It is of great strategic importance: if you look across all the events planned by Malaysian agencies and ministries I think the UK ranks very highly. It's an investment on our part and we would like to see it grow.

"At this time of the year there are an amazing number of visitors in the UK, and this is one reason why we are holding the Malaysia Night just now: to invite tourists visiting Britain to come and visit us. People cannot possibly collaborate and do business and become friends if they do not begin with partnerships, and that is what we are trying to build. If you want to know what this night is about, it's about building linkages, providing that platform for people to see that the country has diversity and racial harmony; we are very friendly, and we love inviting our friends to Malaysia. The airlines have been invited to be a part of it, and the restaurants are there so even if you can't go to Malaysia you can take a bite of Malaysia here in London.

"If I'm asked to describe the cuisine of Malaysia, I say it's three cultures in one mouthful – Malay, Indian and Chinese! It's pretty simple, and in that sense we offer great value. Why did we choose food? If you have a good mind experience and stomach experience in a particular place your palate is overwhelmed and you become enamoured of that country, and you want to be a part of it.

"Yesterday we had lunch at Selfridges, and on the menu was Malay Curry, Char Kuey Teow, Malaysian Curry Laksa, and Nasi Goreng, and I think that demonstrates Malaysian cuisine coming into maturity. I would like to flood your whole market with Malaysian restaurants, but that is not going to be the way to get people to eat Malaysian. The idea is developing relationships, getting people to bring home a piece of Malaysia. People want to eat Malaysia – instead of 'chicken tonight' it could be 'Malaysia tonight'. Why roast turkey in the traditional way when you can serve it at Christmas the Malaysian way?

"We want to generate a taste for Malaysian cuisine so you can embrace it, and now you can find those flavours all over the UK in supermarkets. When I first went to Wing Yip's there were a few pastes and sauces from Malaysia, but now there are rows of products, and I was really pleased by the fact that these actually
sold, and people really came to buy them! These and non-food products are now available online through Amazon, and Wing Yip's are looking at selling them online – that's 'making it in the market'. We hope that when people keep seeing the word 'Malaysia' they will come and visit us, come and do business with us.

"We involved the restaurants in the Malaysia Night event because before you can get people to cook Malaysian they have to know how it tastes. Not everybody cooks, and they need to get a mouthful of what we are about, and that's an opportunity to get it. Social media has been active in promoting the event, and that's the way to get people engaged.

"Food is everywhere – Malaysians just love to eat! You can stay at a 5-star international hotel in Malaysia for a song – we are among the lowest price in South-east Asia but our service is top-class. At the same time we are able to cater to your western palate, even if you want a shepherd's pie – but you might have to take it with a twist!" We all laugh at that prospect.

"There are lots of visitors who come from Europe to Malaysia every year and we would like to encourage people to spend the coldest months in our country. At the same time we have plenty of people who come from Malaysia to London at Christmas, we love Christmas in London – it's not just one-way traffic. That helps us all to draw closer together.

"Malaysian companies are fairly well invested in the hospitality industry in the UK, and we link it with food and cuisine. We have a knack of producing great confectionery – we don't have your quality of milk, but we buy milk from Europe and we produce great chocolates! We make very good quality cocoa, and we manufacture very good cocoa butter – some of the cocoa butter available in the UK comes from Malaysia, and is used in skin-care as well as food applications.

"There is some Malaysian food that comes into the UK in the form of ingredients that many people are not aware of. For example, palm oil: our palm oil often comes in as speciality fats – some is used for cooking but a lot is used in pastries and confectionery. We invest here, and we seek investment from British companies into Malaysia, levering on the fact that we are right in the heart of ASEAN (the Association of Southeast Asian Nations) – we are smack in the middle of that area!"

On my last visit to Malaysia I had the chance to taste many Peranakan dishes and these are unique to the Malay peninsula. Dr Wong told me more about this extraordinary community and their vibrant food. "When the Chinese first came from the Fujian province in around the 15th century, there were a lot of intermarriages (because people get lonely!). One of the Chinese emissaries was Princess Hang Li Poh, and to get diplomatic relations going in those days people got married! Very uniquely the Peranakans do not speak Chinese; they adapted to the local culture and speak Malay. They dress in a unique way, and have effectively married the two cultures together. So in their cuisine you get the hot, the spicy, the sour, and, interestingly, the Chinese aspects too! And the pottery in which it is served is very much Chinese; however, the cooking is rather Malay mixed with Chinese. In a way it's fusion, but it came about in the 15th century."

Malaysia has coast and farmland and provides fresh produce for
many other countries; but is there a difference is cuisine from region to region? "Absolutely. For example on the east coast there is a dish called Nasi Dadang – trade rice – so-called because the traders used to carry it on their journeys. The people of the east coast were mostly fishermen, and they would preserve the fish by deep-frying and pounding it, mixing it with rice, blue colouring from flowers, and fragrant herbs. As you move further down the coast to Pahang the colour changes – it is no longer blue but white. Take Assam Laksa or Penang Laksa: if you go south to Johor the original noodles were not available so they use flat cut noodles and cook it with coconut and fish."

I was in Malaysia a few months ago, and I noted on my return to the UK that it seemed to be referred to as 'that country next to Singapore' – no, Malaysia is Malaysia. Singapore is sometimes seen as a polished gem but Malaysia is that hidden one! Hidden in plain view and it should not be overlooked. It's a country of such natural beauty and with such cultural and gastronomic diversity. It's a warm and welcoming haven for those who want to enjoy some of the best that Asia has to offer, and all in one country.

Dr Wong flies the Malaysian flag for food tourism and much more. "We not only want to promote Malaysia as a stopover, but also as a great place to do business – in and with. For a long time people described Malaysia as 'that land-mass between Thailand and Singapore', but over time, as people come to know Malaysia better, they recognise our strengths: many people speak English, so there are no difficulties with communication; there's no problem of training the work force; we have more land available than some other ASEAN countries; looking at services, we are quite strong in banking, in logistics and ICT (Information and Communication Technologies). Malaysia has special qualities, and we are not just that 'land-mass'.

"Other agencies and ministries like the Ministry of Tourism are organising a number of events. The Ministry of Culture organised 'Malaysia Culture Week', then there is Malaysia Night, and then there will be a whole month of art shows. This is about building links, because only when people understand how rich each other's culture is can they start digging deeper. We have capabilities in Malaysia to produce even equipment for the aerospace industry – there's a lot of interest from British companies to come over and invest in Malaysian aerospace, and we encourage that. The market today is not just about the United Kingdom, nor Europe, it's about the whole Asia-Pacific, and the whole world."

Find out more about Malaysia Night here



Rie Yoshitake – Sake and more
She is passionate about sake but Rie Yoshitake is a woman with many facets. This slender and attractive woman exudes sophistication and refined Japanese charm but she has a sense of humour, a quick smile, and loves tennis. She is a consummate professional, is vibrant and enthusiastic and it's that energy that has allowed her to become a powerhouse for the promotion of sake and anything else that might introduce fine Japanese goods to a wider market in delicious fashion.

Ms.Yoshitake has called London home for
more than two and a half decades and is uniquely placed to represent and support Japanese sake and wine producers. Her heart remains proudly Japanese but her experience as a successful businesswoman in the West has won her professional respect from both quarters. She has a natural flair for communication and for understanding both European and Japanese business practices.

'When I came here my interest was to build a bridge between Japan and the UK. For that I studied international business, marketing and PR. Everything came naturally to me, and now I'm not doing anything I don't want to do, I really enjoy being a part of both Japan and the UK, and doing something useful.'

This lady is comfortable with the frenetic pace of London's wine and sake industry but her birthplace is gentler. 'I came from the countryside, a remote, tiny fishermen's village, so I was brought up at the seaside, which was very much associated with seafood. My house was a 200-year-old hotel or ryokan and fish-house, selling seafood to the local people. I was always eating good food; and sake was always part of entertaining. Sake is integral to thousands of years of our history, it's our lifeblood: we marry by exchanging sake, we start the New Year by drinking sake, when we build a new house it is consecrated with sake. It's used for every ceremony, every celebration in Japan, but as a child I never thought I would like it!'

Rie graduated from Seinan University in Japan with a Bachelor's Degree in English. She gained a teaching qualification and worked at Tokai University's Daigo Senior High School, before becoming a research assistant at the School of Medicine, Kyushu University; but that was not to be Rie's ultimate career.

Rie's family were traditional. 'By the time you reach say, 24, after university, you were expected to get married and be happy as a housewife, and that is exactly what I was looking for, too – to find a man to whom I could devote my life. Omiai is arranged marriage in Japan and most of my girlfriends got married like that – meeting two or three times, the next rendezvous is to set the wedding date. I thought that was quite natural, but somewhere in my blood there was an interest in travel. Watching European and American films, subconsciously I was inspired to see more of the world. I wanted to study overseas, to go abroad to find something different.'

Rie studied and worked in Canada and the US before arriving in London in 1986 with two suitcases, and she stayed for five years without going home. 'When I went back I was offered a job working for a Japanese company. I was very happy to see my parents, and to see that they were pleased that I had done something independently.'

In 1990 Rie became the sole UK representative of Sogo, one of Japan's largest department stores. 'I was given a mission to help develop the Japanese fine wine section. I knew nothing about it – I didn't even like wine, but meeting with a wine merchant, I was given my first taste of serious wine – a Pétrus. I thought, "My God, this job is not too bad!" I found the wine interesting because it was delicious, and came with a lot of history behind it. After that I learned about wine and got to know the wine merchants here, and eventually became one of the biggest wine buyers in London. After ten years, I became more confident.'

Rie left Sogo in 2001 to become a founder of
Claret Ltd., in partnership with two former colleagues. 'Wine is my expertise and profession, and I think I know quite a lot about the wine network in this country. Not many people appreciate how important London is as a wine capital. It's not France – they make it, but London has always been a centre for wine and controlled by networking.'

In 2007, the Sake Samurai Association asked Rie to take on the role of their UK representative. 'Japanese sake makers are struggling. At the time of World War II there were 7000 sake makers in Japan; now there are barely 1000, and ten close every year. So young sake brewers decided they had to do something, and set up the Sake Samurai Association in 2006. They came to me because I was in London in the wine network, and asked me to be their sake representative. They believed that to promote sake overseas it should be presented as part of the wine market, focusing upon England first, as this is where the wine trade and prominent media are based. So they asked me to help to set up a wine competition outside Japan.

'There is a highly respected International Wine Challenge which is networked around the world and has been running for 30 years. We set up a sake competition in 2007 and sent out the sake to the judges, European as well as Japanese. We gave awards, to publicise sake to the world. After seven years the competition is really thriving. In the first year we only had 100 sakes, now there are nearly 600. The Japanese government realised how important it was to maintain the identity of the country, especially after the earthquake in 2011. Japan really struggled and tried hard to safeguard its culture. Japan decided to protect sake and recognised the International Wine Challenge, together with the Sake Samurai Association, as groups that would help. Now the government is buying award-winning sakes and sending them to embassies and official residences overseas, for them to promote it.'

I asked Rie if, after so many years living away from her homeland, she was able to look at Japanese culture with fresh eyes? 'I learned that away from Japan I can understand my Japanese culture better. If you really want to know yourself you have to look from outside in. If I could say something loudly to Japan it would be: "Don't look just for happiness overseas. Although it might seem that the grass is always greener on the other side, you have lots of beautiful things at home, beautiful traditions, beautiful sakes – cherish them." That's my message. Japan tries to Europeanise, to Americanise, everywhere. When I go back I feel really sad when I see all the advertising in English and in katakana (foreign characters) – I hardly ever see the beautiful Japanese characters. Even houses are modernised – no tatami on the floor any more. I'm sure everywhere is the same, it's very difficult to balance, but you have to respect tradition and also respect movement and change. You can't not change, because if you don't change you risk disappearing.

'Sake is in a way the same. When I started helping Sake Samurai seven years ago I was promoting sake in the old-fashioned way, to respect the past, because I always thought of sake as something traditional. So when we did events everyone was wearing kimonos. But to be honest I don't think it totally works. It has a value, but now I say to them that if you really want to export sake overseas you have to be flexible, adapt to their way of doing things – if they cannot use chopsticks, why force them to use them? You don't have to expect other cultures to do the same thing as the Japanese.'

Since Rie has been at the forefront of sake promotion outside Japan for many years I wondered if she had noticed a change of perception of sake in London. 'Sake has changed a lot. When I started, the sake available was old and consumed in poor condition which meant that it had to be drunk warm to disguise the taste. People didn't know any different. But good sake is now coming here and when we started offering good sake to the market and restaurants, people started saying, "My God, sake is delicious!" People were suspicious at first, but everybody's reaction was very positive. I want people to understand that sake is not a spirit, it's brewed, and it's slightly higher in alcohol than wine, and it's not bad for your health – in fact it's said to be good for the skin and the liver. The mindset is changing, slowly, as we continue the competitions and tastings, and thanks to the popularity of Japanese food in this country many more people have the opportunity to taste sake.

'The next stage of my mission is to prove
that sake does not fight with food, which means that it can be drunk with other cuisines – European, Indian, Chinese, Lebanese. That's something I want people to know and to try. I want sake to be just one of the choices they have on the drinks menu. You could start with champagne, go on to sake, then red wine, and then even finish with sake. People shouldn't think that sake only goes with Japanese food, or that it doesn't go with other drinks.

'I went to Paris for a sake summit recently. Eight countries got together, and for the first time I tasted sake made in Norway, using rice imported from Japan. It was good, and from my knowledge of the European palate I think it will be greatly appreciated in this country. I think this is the way it will go – making sake outside of Japan but using the technology of Japan. We cannot hold on to such a tradition, insisting that sake can only be made in Japan. Sake makers will have to travel outside, and help others to make sake. If you want to protect it, the more mass-market it becomes, the more people understand, and they will want to go back to try the original, authentic, Japanese version. This will raise the Japanese sake profile, and more people will know about and buy Japanese sake. It's rather like the phenomenon of the fine-wine market – most people will buy mass-market wines, but they learn to respect the finest wines and will always want to buy those when they can. So Japanese producers must go out with pride, and teach others overseas.

'Sake needs a new image and a new audience. I know that sake makers do not like sake being used for cocktails, or sake drunk from glasses, but it's much better in terms of taste. They have to be open-minded. I feel I am a bridge – not to bring A to A, B to B, but to adapt A to B's culture. Both of them should understand that it's not a matter of logistics, but cultural interpretation. I enjoy trying to find the best way, and it seems to be successful.

'I found sake is a good medium for me to promote Japan. My main aim is to introduce Japan to the UK, and maybe vice versa – I can present something new from here to Japan; but I am not limited to sake or wine, or any kind of commodity. I call myself an international communication specialist. I want to help people understand each other. I am very interested in producing documentaries on culture, sake, or wine, for instance. I would also like to send useful people like journalists to Japan: I want to create a cultural liaison.'

Rie Yoshitake has a focus on international dialogue. She works closely with Japanese fine wine producers, and their labels are making a mark in the world-wide viticulture arena. But her joy and her strengths lie in her ability to tell Japan's story. Yes, it's sake and more.

Find out more about Rie Yoshitake and her work with Sake Samurai here


Hisashi Taoka of Kiku – Fish aficionado
Kiku is a Japanese restaurant conveniently located near Green Park station in Mayfair, and at the top of Half Moon Street. It's one of the quieter thoroughfares, but popular with 'them in the know' as it's the home of this exceptional eatery. I wonder why it isn't more celebrated, but perhaps those regulars have the right idea: enjoy Kiku but say nothing lest increased fame change its quality, ambiance or, heaven forbid, its prices!

Kiku was first established in Mayfair in 1978 and has gained a reputation for serving authentic Japanese cuisine.
The owners, Mariko and Hisashi Taoka, are dedicated to presenting the freshest of food in a calming cocoon of blond wood. Mariko oversees front of house and seems to know many of her diners personally. She manages to maintain the sense of a traditional Japanese restaurant but in such a charming fashion that the Japanese food virgin need not feel intimidated by what might be an unfamiliar menu.

The restaurant is unmistakably Japanese; the upper level is artfully designed to allow for perching at the sushi bar, and that level also has regular table seating. The ground floor is the principal dining area, and there is a room for private functions. It's a light and contemporary space that is uncluttered without being too zen and clinical. It sports none of those sunken seat wells that have become ubiquitous in other Japanese-esque restaurants. I prefer a regular chair or a cushion, both of which offer at least the possibility of an elegant ascent and exit. Kiku has regard for the comfort and dignity of its visitors.

Kiku diners are both Japanese and non-Japanese. The Embassy is just a few yards along Piccadilly and I know that the restaurant has devoted followers associated with various embassy departments. One is reassured when one discovers national groups enjoying food in their own culinary establishments. I assume they know more about the food than do I, and Kiku attracts some knowledgeable and supportive Japanese regulars.

Yes, this is Mayfair and the home of the polished, posh and pricey, and perhaps that's the reason why Kiku has endured and thrived. Its menus are deliciously accessible without the need of a second mortgage. The lunch menu offers dishes that I have not found elsewhere – simple yet authentic fare that will gladden the heart of anyone looking for real Japanese food at a reasonable price and preferably not served on a plastic tray covered with plastic wrap and tasting of …well, plastic. Dinner can be as rustic or elaborate as one would like.

Hisashi Taoka is a fascinating man with an extraordinary talent and passion for fish. His enthusiasm is infectious and his engaging manner enthrals even those listeners who would normally find the piscatorial world underwhelming. He has spent his life buying fish, selling fish, and eating fish (and good food of every hue).

Hisashi was no stranger to London even before he set up in business here. He came as a student working towards his graduate thesis; on his return to Japan he joined a company that periodically sent him back to these shores. "I eventually joined my father's business. He had a small Japanese inn, the Mikuniya ryokan. I tried to run the company, but that didn't go well so he gave me some capital to help me start up my own business, and I came back to the UK.

"I had for many years been looking for a place to set up, and eventually I found one in White Horse Street, Mayfair. Then an investment company took the property over, and about 16 years ago we moved to our present location in Half Moon Street.

"I knew the taste of Japanese food more than the
average chef, because I so enjoyed eating at my father's place. I understood fish very well, because every day three fishermen's wives and different fish merchants came to my father's ryokan, so ever since I was small I could recognise the best quality fish, and every day I had the chance to see how it was prepared. The fish markets were near to my home so I became familiar with every kind of seafood.

"I had a fish shop in Billingsgate market for 3 years and I also imported Japanese food and sake. I developed the tuna fish element of the business and became a consultant for fishing in Malta. It was 1996 when I was asked to advise Algeria, first with sea-urchin fishing and later with tuna fishing, but security issues were a problem – terrorists were targeting tourists. The Japanese embassy telephoned me to say, 'Don't go!'; the Algerian embassy said, 'Don't come!', but I went anyway. It was difficult to find a fishing boat, but this was the first breakthrough for Algeria. Libya asked us for help to export fish, but again security was an issue.

"Six or seven years ago the Egyptians asked me to help, and I gave advice on the octopus and tuna fishing. I worked with them to set up a factory, establishing the standards that enabled them to export their products. I taught them how to control the quality on the boat so they could get a much better price."

In fact on cross-questioning one realises that Hisashi Taoka has worked as a consultant in the fishing industry across the globe and can talk with authority about business practices and risks. He had to come to terms with the shadier elements of Sicilian society when he was taken on a sightseeing tour. His host showed Hisashi the extent of his business interests - 'This is the sea: MY sea; we catch the fish: they are MY fish.'"

Although still a respected fish expert, Hisashi spends more time looking after local projects and the Kiku fish supply, rather than risking life and limb in potential war zones or criminal strongholds. "I used to go to the airport, pick up tuna and take it to the Japanese fish merchant, although I would cut the fish up myself, because I think I can do this better than most! Some fish merchants who set up here don't really know the fish very well, so I am often asked to help."

Fish will always be close to the culinary heart of Hisashi, but he loves food in all its guises. As a young man he says he would spend all his cash on food, trying new restaurants and returning to favourites. He has an educated palate for all cuisines, not just for classic Japanese dishes. I asked Hisashi if he felt that the subtleties of Japanese gastronomy were best displayed by Japanese chefs. "One of my old friends, a chef in this country, now works at a Japanese fish merchant. The merchant had several restaurants and once or twice a week the chef had to visit to check the consistency of dishes because the taste would change. A non-Japanese chef, although working in a similar fashion to a Japanese chef, might revert to his own mother's taste references. It's very difficult to set a standard for the authentic Japanese flavour."

Hisashi definitely has well-practised Japanese
cuisine taste buds, and I asked him how he chose the menu for his own restaurant, Kiku. "I, with the chef and some help from Japan, considered what ingredients we could get here. For example, looking at squid, there are more than 120 types and only a few are available from Cornwall. Similarly, cuttlefish: we had to find recipes to suit the catch. Squid is seasonal, too, so we take them at the best time, and freeze them. We used to do the same with salmon, or we would bring them in from overseas – luckily I knew how to arrange the import of the best fish. Our main menu does not change much, but on the other menus we change items every couple of weeks, and if any dish is popular with our diners it may find its way onto the main menu.

"I choose all the fish, vegetables and meat that we use at the restaurant. I was the first to import black cod into this country in 1990. It came from Alaska via Japan to the UK. It was much appreciated by our Japanese customers. At that time we had a very shabby location for our restaurant in a side street, so not many people knew what we were doing."

It's evident that fish is still the core of the Kiku business, and they have the advantage over many other Japanese restaurants, or fish restaurants of other culinary persuasions: they have Hisashi to safeguard the quality of ingredients. But the customer is the honoured guest at Kiku. Hisashi explains his philosophy. "I tell the staff to put themselves in the customer's place, and to remember the customer only wants the best."

Covers: 96 seats including 15 at the counter and 10 in an intimate private dining room.

Opening Hours:
Mon-Sat lunch 12 Noon-2.30pm
Dinner 6pm - 10.15pm
Sun 5.30pm - 9.45pm

Kiku Japanese Restaurant
17 Half Moon Street, London W1J 7BE
Phone: 020 7499 4208
Email: kikumayfair@kikurestaurant.co.uk
Visit Kiku here


Chef Yoshinori Ishii of UMU of Mayfair
One searches for a striking restaurant, and once found, one feels quietly impressed. Perhaps it's a collection of elements that combine to offer comfort without showy embellishment, and gastronomic excellence with disarming simplicity. Chef Yoshinori Ishii presides over just such a rare establishment, and that is UMU of Mayfair (see review here).

All chefs, one would hope, have a passion for food and most channel all their energies into culinary excellence. But Yoshinori Ishii is a true Renaissance Man, a talented polymath. His influence in UMU is evident in every corner. His skills take him from the heat of the kitchen (more realistically a set of very sharp knives) to the potter's wheel, to the calligrapher's brush and to vases of flowers.

Yoshinori's family have had no connection with food
but he was evidently nurtured with a taste for the finer things of life. 'My father was an accountant, my brother a therapist, my mother was an office worker, and my wife is vice-president of a pharmaceutical company.

'As a child, I used to go fishing with my family, friends, or by myself, whenever I had the chance, to a river or a pond near my house. If I went with my father he took me to the sea, and when I became a high-school student I bought myself a motorcycle and used that to go fishing further away. I started cooking the fish that I caught, and that meant that I had to cook sauces or side dishes to go with them. I learned little by little from magazines, cookbooks and TV. That's just one of the reasons that I wanted to be a chef.

'I loved to make things by hand: calligraphy, photography, pottery. Whatever I had around me I used: if I had clay, I made pots; if I had a pen, I would write something; if I had a brush, I practised calligraphy. I loved to see the smile on the face of my mother or my friends if I gave them something that I had made. Maybe that's the main reason for my decision: if I became a calligrapher I could only do calligraphy; if I became a potter, I could only make pots; but if I became a chef, I thought that I would be able to do all those things together, as indeed I am doing now: the flower arrangements here, the calligraphy. I designed the menu, and I made the hanko seal stamp myself.' He is in the process of making hundreds of dishes that will, perhaps, grace the tables at UMU for years to come.

'I wanted to travel, and I was thinking that if I became a very good chef I could leave Japan. Even without other languages I thought that I could find work if I had the skills. I was talking about this with my best friend at high school. I was playing drums with a band, and my friend was a punk rocker. We were sharing a 50-Yen bread roll, because that was all we could afford for lunch – everything else was spent on music. My friend told me that if I wanted to become a chef I should go to Kitcho to work. I didn't know what this was. Now I know it is one of the best restaurants in Japan, with 3 Michelin stars.

'I had no connections with the restaurant, but a culinary school in Osaka had associations with it. I was still a bit too young to join such a restaurant, anyway. I wanted to see more before I started work at a restaurant, because I knew that once I joined I would be working from 6 in the morning until late! So I spent a year at culinary school where I learned French and Chinese cuisines, before I joined that traditional Japanese restaurant, Kitcho.'

Yoshinori appreciated the quality of every aspect of Kitcho's fine-dining experience. 'For example I learned about pottery. At the restaurant they were using plates of museum quality – just one plate might be worth £500, and the most expensive bowl would buy a castle in this country. It was an unbelievably high-end restaurant! Visiting a museum one can just look at such dishes, but using that plate I could feel the potter who made it 300 years ago. It was very interesting for me.

'Little by little I learned everything I needed, and in the fifth year I became a sous-chef and was busier, so I couldn't just say that I wanted to go overseas. The owner of the restaurant was teaching me so much, so I was very happy, but it became harder to leave. By the ninth year at the restaurant, when I was 28, I was thinking that if I stayed any longer I would spend the rest of my life there, and that wasn't part of my dream.

'I had a connection with the Japanese Foreign Office,
and I asked about a chef position with an embassy. I wanted to see Europe, and one day I got an offer from the Japanese ambassador to the United Nations in Geneva. I decided to go; everything went smoothly and I spent three years there. I was in charge of his parties at the residence or at the embassy: ten guests at the residence or two or three hundred at the embassy.

'This was a big change for me. I could not get any fresh fish in Geneva at first. Then I found a fisherman in Lac Léman (I'm still in contact with him), and he gave me his best Arctic Charr – it's a rare fish, but when he got some I would use it for sashimi and sushi. Even the vegetables I tried to grow at the residence, and served them to guests. Everything was very positive, but at the same time I had to be very flexible.

'I spent three years with the ambassador there, and then he was asked to move to New York. He invited me to go with him, and I thought "Why not?" I spent three years there, but when the ambassador returned to Japan I had to follow because of my visa terms; but it was my dream to open a business in New York. It's a very different story from London – I could order any fish from Japan three times a week, good ingredients were always available, and I would already have a good customer base.

'At this time I had a girlfriend in New York (who is my wife now) and there were friends in Japan who said that they wanted to help me as investors. I returned to New York and met Mr Morimoto, the most famous Japanese chef in America; he enabled me to get an artist's visa by employing me as a 'culinary artist'. I spent four years with him in New York. I met a lot of investors, but it would have needed big money to set up a small restaurant. At the same time I had an invitation from UMU, so I came to London.

I asked if it was very difficult for a traditional Japanese chef in London to find the quality of ingredients needed. 'I think so, but it depends on what level of Japanese food the chef pursues. The quality of fish that I am buying is the best in this country, even in Europe, because most of the fish comes directly overnight from Cornwall. They catch 100 or 200 fish every day, but select maybe ten to send to me. They are packed correctly, as I have taught them, and I only accept fish that are undamaged, and that means line-caught, not farm-raised as far as possible, and sustainable.

'I have a lot of fishmonger friends in this city, and I know that 95% or more of Japanese restaurants are using farm-raised fish. It is easy: same quality all the time, no need to think about the weather, no need to worry about the cost.'

Yoshinori is not only a chef but an educator. He is concerned about fish stocks, sustainability and freshness, and he teaches fishermen techniques that address all those issues. 'Most of the fishermen in this country just put the fish into a bucket or container, pile more fish on top, and then back in port they put them on ice. The bigger boats sometimes stay at sea for 5 or 6 days, and at the market the fish are sold as 'just caught', but they might be 5 days old already. I was surprised when I saw that. The first time I went to sea it was April, but a warm day, and yet the fish were not put in ice. They explained that if they took ice to sea it would make the boat heavier, and they would not have anywhere to store the ice on board, either.

'So I decided that I should buy from fishermen
who went out only for a day, on a small boat. I found a fishmonger in Cornwall, whose father is the main fisherman for the shop, and they have a big ice store. They provide fishermen with the ice free of charge, and will then buy the fish at above market price. Having found this fishmonger, I needed to teach their fishermen how to kill the fish. The best way is to sever the spine immediately with a knife, just as it comes on board. Then I ask them to put a wire through the spine, from head to tail, to remove the spinal cord. This way the fish lasts longer at the highest quality, because the flesh is disconnected from the brain. This technique is well-known in the Japanese food industry and among restaurateurs and fishmongers. In Japan the fish-markets are equipped with an air-gun to remove the spine instantly.

'Since I started here, I have asked more than ten fishermen to use this technique for me, but only a few will do that regularly. I have seen for myself how busy the crew are as the net is hauled in, and it is a lot of effort to kill the fish in the way that I want. I offer to buy these fish at a 50% premium, but even so, only a small proportion can be processed this way. The rest are put straight into ice, and this is so much better than nothing.

'If we look at sea-bass as an example, a 2kg to 3kg fish is enough for us for one day, but if several fishermen go out and catch sea-bass I might receive two fish, which is too much; but when the spine is cut the fish changes colour, so the fishmonger cannot sell it elsewhere. In Colchester we have a fishmonger from whom we buy when the weather in Cornwall is bad. I asked if someone there could provide sea-bass or Dover sole, and some fishermen were interested in my work. I offered to come any time, to teach them the technique.' Yoshinori is still waiting for that call.

'Bringing live fish to the restaurant would be the best way. In Japan, I can call my supplier and order, say, one live Red Snapper from Kyushu Island tomorrow morning, and tomorrow it arrives! But I don't want to keep a fish in a tank for long, as the taste begins to change. In Japan they have developed a process of using an acupuncture-type needle to render the fish unconscious; when the fish gets to the restaurant the needle is removed and the fish becomes active again. In this country I suspect that I am the only one talking about that, so no fishmonger is going to do it for me.'

UMU is celebrated for its fresh fish but Chef Yoshinori is just as dedicated to presenting the best quality meat and vegetables. 'From June to October we can get wonderful local produce from a farmer who is running a 100% organic farm. His wife is Japanese so they can bring in some very rare vegetables that they are growing in Kent. They deliver at least once a week directly to the restaurant, and we use it for green salad, for garnish, and for vegetables. Today we got some yellow Caesar mushrooms from Italy, so some special ingredients come from outside the UK, but we always try to source our vegetables locally.

'As to the meat, the lamb and beef, I get these from an organic farmer in Wales. I visited to check their organic
system. They have devoted one big field to producing the compost that they spread over the rest of their land, and when I tasted the soil I found that it had a very natural taste, not chemical – and all their animals were smiling at me! They are very good people, as well, so I decided that I would buy all our meat from them.

'Being a Japanese restaurant many customers expect Wagyu beef, which, sadly, is difficult to get from this country. The only sources that export to the UK are Australia and Chile, and it's very expensive, but that's what our customers ask for. For myself, there are two kinds of beef that I like: one is from the farmer in Wales; the other is dry-aged beef, which I love – it's not too fatty and has a fantastic flavour. Wagyu beef I find too fatty for my liking. In Japan a small piece might cost £100 but for me it's too tender, too soft. Some people will spend that much, but I love British beef!'

UMU is in skilled and dedicated hands. Chef Yoshinori Ishii is easy company, has a ready smile and understands the Kaiseki philosophy of making customers happy and content. He has a regard for seasonality and a passion for quality of ingredients. His talents are many and he has used them to complement marvellously this fine-dining restaurant.

UMU
14 - 16 Bruton Place
Mayfair,
London W1J 6LX
Phone:+44 (0)20 7499 8881
Fax:+44 (0)20 7016 5120

Monday to Friday
Lunch 12.00 - 14.30
Dinner 18.00 - 23.00

Saturday
Dinner 18.00 - 23.00

Visit UMU of Mayfair here

Geoffroy d'Anglejan-Chatillon, DG of La Maison du Chocolat
It's a very French company and has an equally Gallic director general in the guise of the suave and genuinely charming Geoffroy d'Anglejan-Chatillon. He has a lifetime of chocolate appreciation, and has made that a delicious career for almost a couple of decades.

M. d'Anglejan-Chatillon explains in a rich accent
that would have any red-blooded Anglo-Saxon woman melting like fine chocolate and reaching for a glass of Cointreau: 'I have been working in the chocolate industry for 23 or 24 years, and that's a long, long time. Why? Because as a child I loved chocolate, and today still, after 40 or 50 years, I have hot chocolate for breakfast each morning.

'I was born in Savoie, not far from Lyon, between there and Geneva, and I'm from a big family – I am one of six brothers and sisters, and my mother was one of twelve, so it was very important to share. My parents loved to eat well, and that included chocolate.

But I came to the chocolate business by chance, it was not a case of my saying when I finished my studies, "Now I have to go into chocolate", no. I was in the real estate business, and we happened to be selling a large house. It was bought by the owner of De Neuville, a producer of mid-range chocolates in France, and when we met he asked me if I wanted to be president of that company. It had a network of franchising, and I was familiar with that from my job, so I accepted the position. I learned all about chocolate during the five years I was there. Then I met Robert Linxe, and joined Maison du Chocolat, and now it's my passion – I am sure I will finish my days in chocolate!

'I have worked at Maison du Chocolat for 18 years now. When I arrived, there were just three or four shops; Robert had an amazing talent, and they were looking for somebody who could manage the company and expand it. I think I was very lucky because I met somebody who was exceptional: he is a creator, and has a real passion, and that's the idea behind Maison du Chocolat. When I started we had around 40 people working for the company, and now we are more than 500. By the end of the year we will have about 38 boutiques, located in Paris, Cannes, London, New York, Tokyo, Osaka and Hong Kong. Each is our own shop, a subsidiary, because we want to control the quality, the presentation, the culture.

'Robert Linxe has found a great chef in Nicolas Cloiseau. He travelled worldwide to find the best cocoa varieties, and combined them to give to his chocolate a very specific taste. He has been with us for 16 years and in 2007 he was awarded Meilleur Ouvrier de France, the highest distinction – since the beginning of the competition in 1920 there have only been 19 Meilleurs Ouvriers de France in chocolate: it's a very, very difficult field.'



I asked Geoffroy if he found that having such an

array of boutiques in such diverse countries caused any difficulties with selection of chocolate.

Is there the same taste for chocolate in Japan as there is in France? 'Of course we think about that, but, honestly, we have a worldwide range. In the main range we have around 32 different tastes of chocolate, and there is a good choice for everywhere. In Japan, they prefer some chocolates over others; in New York, they love ginger, and that's not the case in France. In Japan we adapt the packaging because the Japanese don't tend to buy big boxes, they prefer little packs, so we create small boxes for them, but we don't change the recipes. Except for Valentine's Day, which is a busy period for our company in Japan – it's like our Christmas in Europe, and we create a new box and around 4 to 5 new recipes every year, adapted for that market. We have found that if it works for Japan, it works for everywhere else, too.

'Talking of Christmas, the most successful Christmas for us is in France, so we choose our recipes with the French market in mind. But in Hong Kong, for example, they don't like sugar so much, so if we have a pâte de fruit in the Christmas box, we don't include that for the Hong Kong market. We create a lot of different products and combinations. We design around 40 different chocolates during the year, for Christmas, Easter, or Summer – like the coffret (box) called Île de Beauté, which has the taste of Corsica. Each time, we create something new; we could just say, 'Oh, last time we did this recipe in a black cover, this time let's do it in red.' We never do that; each time it's something really different.

'Creating some of our products is very difficult and takes 14 to 16 months to perfect the recipes. One thing that is very particular to Maison du Chocolat is that when you taste the chocolate you have three stages: first you have to taste the chocolate, then you have the flavour, then you have to finish with the chocolate – that's very important for us. That profile has to last for the 4 or 5 weeks' shelf-life of the product.'



How does La Maison du Chocolat maintain
consistent quality over their branches across the globe?


'When I arrived there were three challenges: First, to keep the high quality of flavour – easy when you have 3 shops, difficult when you have 38, and it will be more difficult when there are 60. Second is about creation: Robert is in the luxury market, so like a chef, like a directeur artistique, we need to be inventive: people want creation, good innovation (not like chocolate and cheese, but nice combinations with the right taste). Third, client experience: When you meet Robert you will want to buy a lot, because he welcomes you so passionately. Everyone in the company is so enthusiastic.

Our strategy is to produce all our products (except our pastries, because the shelf-life is very short) in our atelier in Nanterre, and to send them by plane; but we ship the boxes by boat, because we consider environmental sustainability. We prefer to make everything in Nanterre because in production we can control quality. We could send the cocoa to New York or to Tokyo and that would be easy, but then we use crème fleurette which has a particular taste, and if the recipe contains mint we use a very specific mint. To find that cream and that mint in Japan or the USA may be possible, but they will never have the same taste. So everything is hand-made in our laboratoire in Paris, and we have a lot of savoir-faire. That way we can make everything in one place and ensure the quality and consistency.'

Does the company continue to look for innovation in

flavouring ingredients?


'We look for ingredients that are familiar to our home market – France. So for example when our Japanese customers taste our chocolates they don't want to have an experience with sake, let's say, as a flavouring, they want to be introduced to Bordeaux. When we create products we look for French ingredients, and we select those that we think are best for that market. We have a ganache with tea, for example, but we are not going to create a specific range of ganache with tea just for the Japanese market. It's the same thing for Thanksgiving: we have a French turkey,' Geoffroy laughs, 'it's a turkey, but we adapt it with some French decoration! We do that because the origin of La Maison du Chocolat is France. Of course, for the couverture (coating), the cocoa, we go where we can find the best.'



Recipes tend to evolve over the years, so how much have things changed in the boutiques since Geoffroy has been there?


'In the beginning, when Robert started the company, he created the 32 different recipes; today it's exactly the same range. But 20 or 25 years ago the recipe sometimes contained some alcohol to make the taste a little stronger; today, that's not done, so Nicolas worked on the recipes to achieve the same taste but without alcohol.'



So La Maison du Chocolat is selling not just a package of fine chocolates but an experience?


'Exactly: a philosophy, a culture of the company. For example, when you have a ganache with lemon, the chocolate must be a bit stronger to balance the lemon. And we explain to the customer that a ganache of lemon is not simply a ganache of lemon but something very particular.'

Visiting La Maison du Chocolat is part of the experience. The personal touch is evidently important to the company but is it difficult to replicate that across both Europe and Asia? 'We are working on the customer experience: we have someone in the company who knows the products very well, and the story of the company, and we organise staff training.

'Our Japanese staff have a very different culture, very respectful of the customer; but we have to have contact with the customer, so we have to change the culture a little, we have to instil our passion. In Japan they don't create a link to the customer, but now we are training our Japanese staff to interact. I believe our chocolate connects the two cultures, I think it's really important to make that connection ...and it's easy with chocolate!'

Where does Geoffroy think the company will go
next?
'The target is to be stronger in Asia, and we would like to be in China, but this is a very difficult market, and it will take time. We have to go step-by-step – we could go everywhere but it would be risky for the company. Our first goal is to be stronger where we are presently established. We are in New York, and we will take time to be stronger there, and then look at perhaps Boston, Chicago, Los Angeles, and San Francisco. Similarly in Japan, here in the UK and in Hong Kong. We have just signed an agreement for the Middle East, which is very important to us.

'We are launching a lot of shops in travel retail locations, such as in airports. We have seven shops in Paris airports, and one in Hong Kong airport, and we are looking at Heathrow. People are travelling a lot, and it's important to give them the opportunity to buy. Because of the positioning of the brand we have to find the right location, the best place, and that takes time. For instance in the Middle East, we decided 18 years ago to open our first shop, and we have just found the right location!'



We were bound to end this interview with this question: What's your favourite?


'I would say there are two: the first is a ganache natur called Caracas, created by Robert 35 years ago, made with Venezuelan chocolate, and it has a long, long taste; the second is Zagora, a very small chocolate with mint. Honestly, when you taste that chocolate you think you are biting into fresh mint!'

Visit La Maison du Chocolat London here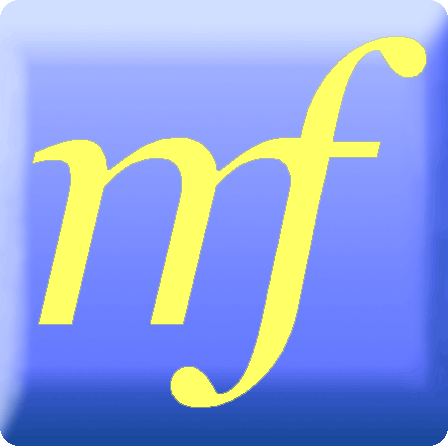 Chef Julian Ward
His restaurant is at JW Steakhouse at The Grosvenor House Hotel. I posed the logical question: It's 'JW
Steakhouse' – is that 'JW' you, or is it JW Marriott, or did you get the job because you have the right initials? Chef Julian Ward laughs. 'I think it's just a coincidence – but maybe it was destiny!'

JW Steakhouse is an authentic American steakhouse. It's not themed with swathes of red, white and blue flags, there are no Davy Crockett hats ahangin' and one can't find Southern State car number plates anywhere. No, this is just, simply, the style of steakhouse that one can truly find in, say, Manhattan. Julian looks every inch the appropriate chef for such an establishment.

Chef Julian Ward gives an overview: 'We have about 130 covers, and 170 with the outside terrace, which is poplar in the summer. It's informal, there is a buzz, it's relaxed, there is a concept of sharing. We do a special every day, a main, side and dessert, we ring the changes and this helps to maintain the interest of the staff. I will ask the junior chefs to come up with ideas for specials or sides. The English asparagus season is just getting going, and we will be doing specials with that, perhaps with a hollandaise or prosciutto or with beef Carpaccio.'

I asked Julian who was the most influential in his young life with regard to food and eating. Were any of his family involved in catering? 'My grandmothers on both sides were great cooks. My grandmother in Trinidad used to have a bakery in Baltimore, and then brought it back to Trinidad. My father also cooks, so the family were all involved, especially when catering for weddings and functions. I had always loved cooking, and I can see the same thing in my sons now: my youngest son Jaden, aged 6, comes into the kitchen now. I remember at that age cutting up tomatoes, peeling potatoes, having fun expressing myself on the plate, and Jaden was the same last night, making dinner, putting cocktail sticks in the burgers. That kind of finesse in understanding food is in the blood. That's the enjoyment of food, and when my two youngest sons are in the kitchen it's a beautiful thing to see that they are driven to food in the same way I am.'

Were there any particular dishes that impressed Julian? 'My grandmother's Macaroni Pie was probably the most memorable dish from my childhood. She's passed away now, but my Mum makes it in the same way, and now my children love her macaroni pie. Mum makes home-made ice-cream, too, so when the kids want ice-cream they will make it together, just as I used to with my grandmother. It was never about just going to the ice-cream van when it came around – it was "You want ice-cream? OK, we'll make ice-cream", and we'd spend two hours churning it in the pail!'

Was it Julian's ambition to be a chef? 'At school I always wanted to be a chef and if not that, then something in sports, but I had a great opportunity having a great teacher in Home Economics and I was lucky, I had that drive to see it through and finished with an 'A' in the subject. Then I had to decide where I went from there, and my Head of Year teacher was great, he gave me a list of people to apply to. I wrote to everyone – the Army, all the hotels in London, small cafés, Claridges, the Dorchester, Simpsons – and eventually I had an acceptance from the Savoy, so that was the decision made!

'So I went straight from school to the Savoy,
and Anton Edelmann was head chef there. He is still a great mentor to me, and I remember his first words to me were, "Well, life is over now, you will always be a chef! Do you want to be like me?" At such a young age you look up to someone like Anton and you think: "Wow, 70 chefs under you, all saying 'Yes, Chef!' to you, all having that respect!", and you say, "Yes, this is where I want to be!"

'So really this is where life began for me, giving me an understanding of different cultures and foods – so much more than the cooking shows on TV. It's only when you have been in the industry for a few years that you begin to appreciate what you are involved in. Only after I left the hotel did I realise what a grounding I had, what an important stepping-stone. Even today Anton continues to be a mentor to me – I speak to him at least twice a week, and he had a great influence on my coming here to Grosvenor House, as his first head-chef position had been here. I look on him as a culinary father-figure. Anton has always been looking over my shoulder, wherever I am in the world. He seems always to have known where I was, what I was doing, and kept his eye on me. I have phoned him for advice about job moves and when I talked about coming here he said, "Go for it!" This is a place where I can grow – there's so much more I can do and learn, and working with Nigel Boschetti, the Executive Chef, gives me a balance.

'I spent four years at the Savoy, and then I went to Germany for a year, cooking Bavarian food, Thai and Japanese, and worked at the Mangostin in Munich. It was a great experience to be working away from home at that age, and I decided that I wanted to go to America, but knew that at only 20 years old there was no point, as there would be few opportunities. I had the chance to work for Marco Pierre White at Quo Vadis, and spent a year there. It was a tough time, and there was a lot of pressure to retain the Michelin star, which, along with all his other restaurant interests, took its toll on Marco and the rest of us.

'I went to several London establishments, opened Sketch, DMD, Plateau, Pierre Garnier, a boutique hotel outside London, came back to London and had a great opportunity to open the restaurant at the Royal Institution. In the meantime I had been to the USA and spent three years there. I had an idea what to expect, having visited the States on holiday, but I realised that they are very lucky not to have the same seasonality as here – produce is available all year round because of the diversity of climates around the continent. Although when I went to Aspen, I really felt the difference, because it's like being in a box. When supplies came in, that's what you had, and when it was gone, that was it!

'I learnt a lot in the US, and I still take note of developments and new openings whenever I visit family there. I bring that experience to JW Steakhouse, and so much thought and understanding of what a true steakhouse is about has gone into the design of JW.

'Most of the menu had been tested and trialled by Nigel before I arrived, and we don't change the core items, like
the steaks and the cheesecake dessert. We use great USDA beef as well as British, and we do a 'Steak of the Month' where I bring my own influences to bear, plus we do have daily specials and seasonal changes, of course, such as for Christmas. For our lunchtime menu we are just bringing on a BLT and a Reubens Sandwich, and a Mississippi Mud Pie served with a Bourbon ice-cream – maybe not as big as the cheesecake, but a nice slice!' Julian laughs again, as that legendary cheesecake is enough to defeat any but the most dedicated diner and is quite a generous helping for a couple.

'I enjoy using my food experiences to enhance the dishes. For the Kentucky Derby we added a few twists to the Sunday Roast like the Grits and Bacon, and Collard Greens, to make our American guests feel like we're celebrating the Kentucky Derby. It was nice to be able to show our younger chefs these products for the first time. I think our guests, of whatever nationality, come here for that 'American steakhouse' experience, and are not intimidated by the style of the restaurant.'

Steak is the key ingredient at JW Steakhouse and they offer something for every carnivore. 'The Tomahawk is our signature steak – it's a bone-in rib-eye that we cut and prep and age for a further 15 days, in sizes from 900 to 1400 grams. The 'wet-aging' process ensures a very tender result – you can cut it with a fork. I came to work for the quality and authenticity that this restaurant offers, and that's so important, and I'm learning about consistency as well as the different cuts of meat, always finding something new to experiment with.'

Does Julian cook when he goes home and what does he enjoy eating? 'I have always loved my grandmother's recipes: oxtail, curry goat. My grandmother's from Barbados, my dad from Trinidad, so meals were very Caribbean based ...but Sunday was for our Sunday Roast. It was the traditional English meal with all the family sitting down together. At home, cooking is fun, and I teach my wife and the kids things that they can cook quickly during the week. It's about passing on the things that I have learnt. Some people get so anxious about cooking, but I think if you break it down into easy stages you can make it fun, as well as simple and healthy.'

Visit JW Steakhouse here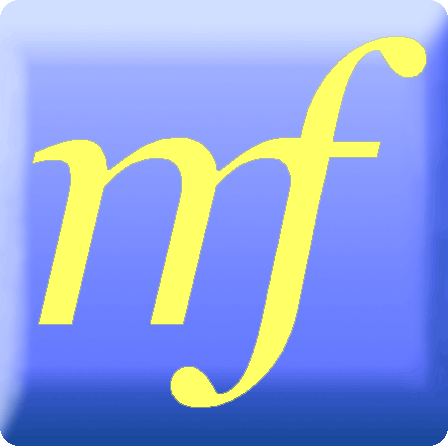 Asma Khan
Surely everyone in the Asian food industry, at least, must have heard of Asma Khan. Indian Supperclubs and events flavoured with family recipes that go back four generations is what this lady does. But I had never been to a Supperclub and had no idea what to expect.

Well, yes, I had a notion that it was
going to be fun and the food would likely be good but I had not expected the dishes to be so refined, so authentic, so delicious – I could affix any positive adjective, any superlative to the dishes that arrived at our table. The food was restaurant-quality, the like of which any celebrated chef would be proud. It was more surprising when one remembers that the kitchen is domestic, the chef has no formal training and the sous-chefs are Asma's friends. What was Asma Khan's culinary path?

Asma grew up in India in a household full of women. 'Food was very important to us, and I think we were quite obsessive about it,' she says. 'At breakfast we discussed what we would eat at lunch, at lunch we discussed what we would eat at dinner! At the table we never talked about anything but the food. It was very unusual if someone talked about a problem at school, or some other event – there was almost a silence around the table, "Why are you interrupting our talk of food?" And the cooks would always come through to see that we children were eating. The atmosphere at mealtimes was wonderful, and the cooks were very much a part of that.

'When we went to my grandfather's house it was very embarrassing to us outsiders: the best piece of meat or the hot paratha would go not to the guest but straight to my grandfather – it was expected, the cook would come and serve my grandfather first, and that's not part of our culture. Our food service was dictated by the fact that my grandfather got first choice – first choice of the meat, first choice of the paratha! He had this thing about a paratha having to be browned in a certain way, so he would pick which one he would have, and then everyone else was served. It seemed perfectly normal when I was growing up, it was only when I left home that I realised what a crazy household we had, and how food-obsessed we were! When I came here to Britain I began to appreciate that this was not how other people are.

'I met my husband when he was an academic at Cambridge and I was a journalist in India; he got in touch with me to see if I could help him interview certain people. We were engaged and got married within three months of meeting – it really was quite romantic! It was a shock when I came to Cambridge. I was cold and hungry, but I couldn't cook! I really suffered, because my husband had to eat his meals in college and spend time with his students, so I ate a lot of meals on my own. I grew up surrounded by food, I knew what dishes should taste like, but I could cook nothing. I was really depressed, and I told my mum that I wanted to get divorced because I was hungry, and she said, "Are you crazy?" I told my aunts that they had better teach me to cook really quickly and really well or I would get a divorce and the scandal would come back on the family and nobody would want to marry their daughters! Even my grandfather said, "Teach her how to cook, this is really important!"

'The advantage was that all the hidden recipes that people had were shared with me. I am one of the few in my family who can cook everything that my great-aunts could cook.' Everyone including cooks were anxious about Asma's culinary predicament, and evidently sprang into action, providing recipes and masterclasses. 'It was very emotional for me, because I learned to cook from everybody, and now I have all the original recipes, including those never before written down. Now I am cooking in the way my aunts did. I was one of the few kids who didn't like chillies, and the cooks would bring out the food three-quarters cooked, for me to taste the spicing before they put the chillies in for the others. When I look back I see that this was the most privileged education in food that anyone could have – the varieties, the subtleties, the adaptations – it was wonderful.'

Asma learnt to cook and the marriage survived. It was very difficult to find ingredients in Cambridge at that time, and Asma had to come into London for everything she wanted. But help was once again on hand from the family back home, many of whom brought over spices and half-cooked rotis (because Asma was still learning to make round ones). 'When we moved to London it was a lot easier, and in any case things have changed markedly in the last 22 years since we married. You can get everything here now, and fabulous quality – in some ways the quality of spices is better here than in India.

'I have been gifted by this education
and love from so many people, and now I feel excited and proud to share it with others. For instance, there is a chilli dish in which the onions are not supposed to brown. I was taught this dish by a man who had cataracts and was blind, so he couldn't see how I was cooking the onions. To explain how to cook them he reminded me of a pearl necklace that had once been given to me, at a time when he could still see. He said, "When the onions swell up and look like those pearls, then take them off the heat." It is that kind of teaching that stays with me.'

But Asma didn't consider a career in food right away. 'I studied law, and then did my PhD part-time, which I really enjoyed, but now I can live my dream. I have 13- and 8-year old sons; they are very grown-up, and I feel that this is the time for me. I am very lucky, because my mother and grandmother never had that opportunity. I have a feeling of real liberation. Which is why I called this Supperclub venture 'Darjeeling Express' – that train journey of my childhood was the start of the summer holidays and you were no longer restricted in what you wore or what you did.'

Asma comes from a regal and privileged background, and I wondered if this had been a help or a hindrance. 'I'm very aware of my heritage, from both my father's and my mother's side, and I respect it deeply. I'm not embarrassed about who I am or who they are; although it may be bad form these days to say that I am from a royal family, we didn't live in that way. It's not a burden – my grandfather gave away all his lands and the palace – but I'm conscious of my heritage, and perhaps the love of food comes from there. We didn't have anything left after Independence, but we kept the dining table tradition alive, where everybody came together – I guess this was what my grandfather was used to before everything changed. So for me, mealtimes are very important, for the camaraderie and coming together as a family.'

I asked Asma if, as an Asian living in London, she sees cooking as a way of maintaining her kids' contact with their mother's culture. 'I would really prefer my son to know his food more than his language. This is the one thing that I can transmit to him, which he can carry away with him wherever he goes, whoever he marries, whatever household he has, whatever choices he makes in his life – the fact that he can cook and will remember me cooking with him. This is the legacy I carried away, and I think it's underrated in some Asian families.

'I think that food is the most wonderful gift that we have, although it's not being used as effectively as it could be to break down barriers. I teach cooking at a state school opposite my home and it's great. They call me the 'samosa mom'. The one skill that some immigrant women have is cooking, and they are wonderful at it, and they love it, but it's confined to their home kitchen. They don't understand what value they have, and I think that so much more can be done for them. I am working with a charity setting up a programme called Mummy's Cooking, for Asian women escaping domestic violence, and I will be helping them to produce the perfect rotis and sell them locally.


I asked how Asma's Supperclubs evolved. 'I was very keen to have some kind of food business, but didn't know quite what to do. I had arranged a dinner party for friends, then at the last minute four of them could not come, so I called another friend and asked him to bring anyone else he knew, because I had prepared all this food. He brought someone from the Supperclub Summit and this man called me afterwards and suggested I present one myself, because it was the most wonderful experience he had ever had; but I had to ask my friend what a Supperclub was! My first one was a sell-out – 55 people! I have had a dozen or so of them now, and I present one or two a month.'

Asma is modest but she does admit that she is getting noticed. 'I do know I am getting somewhere, I am very lucky – but this is not just about me, I have had support from lovely people. A lot of people came forward to help me initially, and though I am more experienced now, I still need that. I don't take it lightly, and I work very hard for the three days up to each Supperclub meal. I want to present a meal that my mother and I would enjoy together, and that is the basis on which I design each menu. The optimum number is 24. I have my first wedding Supperclub coming up – I am so excited. The couple had come to one of my dinners – a Hindu and a strict Muslim – and they have asked me to do their wedding meal for 30 here!'

What does a Supperclub mean to Asma? 'It's an extremely interesting concept. If someone had told me that I was going to have total strangers coming to my house and I was going to serve them food as if it was a restaurant, I would never have got into it, because it seems such an absurd idea. But I think it's wonderful: I have been to other Supperclubs and know other Supperclub chefs, and it gives you the opportunity to offer home-cooked food, food that we have grown up eating. People are adventurous – in the past I would have hesitated to go to someone else's house, but now of course I would go.'

Yes, the family palace might be a thing of the past but to many she is considered the Rani of the Subcontinental Range, and the Queen of the Indian Supperclub. She is now being recognised as a skilled and dedicated food professional in the wider gastronomic arena.

Visit Asma Khan here


Willin Low - Wild Rocket, Singapore
He hasn't got a 'serious' chef persona. Willin rushes in and tells me to wait right there. He has some curry puffs that he wants me to taste. Just simple food and not even his, but Willin Low has not only talent but real passion for taste and texture.


We settle in the courtyard of Willin's first restaurant (there are others), Wild Rocket. We nibble our savoury pastries, sip a cocktail and cool off. This is a quiet haven away from the baking concrete of the Singapore streets in the city below. It's an oasis of green calm with just the sound of splashing water to gently invite the guest into a comforting stupor. The dining room of the restaurant reflects the same quiet over lunch, but becomes vibrant with conversation in the evening.

I asked Willin if there were any food-related connections in his family. Does he come from a dynasty of restaurateurs?

He laughs. 'My mum hates to cook, and I have always enjoyed cooking. My mum's very clean and neat and I was never allowed to mess up her kitchen. I'm a really fussy eater, so it was inevitable that there would be a showdown. She would cook something, and my siblings and my dad would eat it but I would say, "That's overcooked! That fish died for a reason, and the least you could do is not to overcook it." That's a really rude thing to say to your mother, and she would say, "I've slaved all day over this, your brother and sister are eating it, I don't see why you won't!" and she would send me to my room with nothing. I always had an emergency supply of prawn crackers under my bed, because I knew she would send me to my bed without anything to eat. So there was no-one in my family who really loves to cook, but we were blessed with a neighbour who cooks really well, and she would make curry puffs and send them across, and that's where I got to eat lots of good things!

'I think I have always known that I enjoyed good food, which was why I was so fussy. The hawkers (food stalls in Singapore) were so good, and we ate out all the time, so as a school student I was exposed to lots of good food. I remember someone from England asking me, when she was eating at Wild Rocket, whether the Indian and Chinese influences in the food were deliberate, and I explained that when my mum went to the market to buy breakfast there would be Indian bread, Malay soup, Chinese noodles and I would be eating them never thinking about the origins of the dishes, it was simply breakfast. I think that food is a binding agent, it allows us to understand and respect other cultures.'

But there were culinary challenges ahead for Willin. 'When I went to England, to Nottingham University, the food in the halls of residence was horrendous. I remember we had rice, but cooked in lots of water, so you had to fish out the rice from the 'soup'! And why was it yellow? Everything came out of a tin – the tuna was grey, the mushy peas were grey – and I couldn't eat it. Next day we had spring rolls, and I thought, "Oh, good – can't go wrong with something deep-fried!" but when I cut into it, it was filled with those mushy peas! So I had to cook something, and the first thing was chicken congee – a chicken porridge that my mum often cooks. Make a stock with the chicken, cook the porridge in the stock, take the chicken out and shred it, marinate it with sesame, soy sauce and white pepper, deep-fry shallots to use as a condiment, some spring onions and cut chillies. That was the first time I had made it, because mum never let me cook at home, and I really enjoyed it.

'My corridor mates all loved my food so I started cooking more, and all my Singaporean friends started coming over to my room to say hello, conveniently around mealtimes, and that's how it started. I cooked things I missed from home, like fried vermicelli with braised pork belly – mostly things that my mum would make. The irony of it was that I used to complain about mum's cooking, but there were actually things that I really loved. Now we have learned to understand each other and when I'm home for dinner she will cook my favourites.

'I moved to London to study for my bar exams, and I wanted to eat in restaurants, but I couldn't afford to do that, so I cooked at home, trying to replicate restaurant food. I got a bit bolder, making things like rack of lamb. I was craving giant prawns, and they are very hard to come by in England, so I went to Selfridges and all I could afford was three giant prawns, and lychees – just seven! I had two housemates, so I came back with three lychees for me and two each for them! That was the first 'fancy' dish that I made. I removed the shells from the prawns, pan-fried them in butter, chopped some
garlic into the pan, parsley, chilli, squeeze of lemon, and we really enjoyed it! That was the first time I thought, "Hey, maybe I could sell this!" I think seeing the reaction of others to my food helped a lot, and I had learnt so much from other Singaporean and Malaysian students, who would teach me how to cook their favourites. I cooked all the time in my corridor, despite being the butt of jokes from some of my English friends: "Hey, is that my friend's cocker spaniel you're cooking?" "No, don't you know that we Chinese only eat German Shepherd?" This was at a time before chefs were 'sexy' – there was no Jamie Oliver, just Delia Smith (more a favourite aunt).

'Then I came back home to Singapore, and worked as a lawyer. I did my bar exams and worked for a very prestigious law firm for about a year. Hours were very long. Once I came home at seven in the morning, and my mum was horrified and I was very disillusioned.' It seems all the things you see lawyers doing in the movies was only fiction and Willin was just stuck behind piles and piles of paper. He looked at a colleague five years his senior and asked himself if he wanted that to be his future. 'I looked for an exit plan,' says Willin.

'I decided to find a post as an in-house legal counsel, and worked for several firms including Singapore Airlines. It was wonderful – the hours were great, it was a hospitality business and I travelled everywhere first-class (that was the first time I had tried caviar – I kept looking around the plane to see how to eat it!). I was exposed to lots of fine dining, and I fell in love with the business, and started thinking about what I would do next, because I had said I would work as a lawyer for five years and then start my own business.'

During this period Willin was cooking every weekend for friends. 'I read that to be taken seriously in anything that you do, you need to charge money for it – if you get it for free the value is less. So when a friend wanted me to cook for a house-warming party, I said "Yes, if you pay me." Everyone loved it, and started talking about it. Then I asked a friend to help me build a website, and that made a world of difference in making the business legitimate. So Mondays to Fridays I worked as a lawyer, and weekends I became a private chef for hire, my colleagues working as waitresses!'

After two years of part-time chef/part-time lawyer Willin was confident enough to take the next step and took the advice of a friend who told him to leave his 'day job' and open his own restaurant. 'He told me to quit my job, because if you don't you'll never have the impetus to get going. So I did and started looking for a restaurant that would hire me. That proved to be difficult, as restaurant owners were suspicious of employing someone from the legal profession!' I wonder why?

In the meantime Singapore Airlines started a budget airline, and Willin was able to work there setting up the legal department. 'A month later a restaurant took me on as kitchen assistant, so I continued at the airline one day a week, to help pay the bills, while I cleaned squid, chopped vegetables and made bread for the other six days. I did that for 6 months, and between the two jobs I learnt everything I needed to know about running a restaurant and managing a business.'

Willin started looking for a location, and a friend mentioned the Hangout Hotel, up on a hill, but Willin had never heard of it, and wasn't sure he could just walk in and take over the premises. Later that week the Straits Times wrote an article about this private chef and mentioned that he was looking for a place to open a restaurant. 'Following that story someone emailed me saying that they needed a person to take over the Hangout Hotel! I had never heard of the place before, and then twice in one week!'

That was eight years ago and at a time when there were not many restaurant openings, so the media were eager
for any new projects; and from a story perspective a lawyer who quits his lucrative career to become a chef was interesting. The newcomer worked hard to cultivate good working relationships with butchers and produce suppliers at the market and it took a while for them to take Willin seriously but eventually all those business and culinary threads came together. 'Word got around, people started coming, and we did really well. I wanted to grow and share ownership in the business with the employees, so as they came onboard we opened more, and now we have five restaurants.'

Wild Rocket is now a well-respected restaurant in a beautiful location. Willin is a highly-regarded chef and has a close relationship with his local suppliers. The bill of fare relies on fresh ingredients and there are lots of fish and shellfish on the menu. The dishes are thoughtfully presented with Asian flair, but how would Willin Low sum up his cuisine, his style of food?

'When I first started cooking I just cooked food that I liked to eat, we never thought of what to call it. But the media wanted to put me in a category, and I had to come up with a name if I didn't want them to name me, so I thought, well, it's basically Singaporean, so I decided to call it Modern Singaporean – that's what I am, and no-one can fault it because no-one knows what it is! Some people had asked us if it's Fusion, but I didn't want to call it that because in the 80s fusion wasn't done well. In those days it was just Western and Asian ingredients thrown together without any understanding of either, and it became 'confusion'.

'We are in Singapore and that puts us in the right position to marry the two, because everything that we have is already a fusion. I call my food Mod-Sin for short, and already four restaurants that opened last year are calling themselves Mod-Sin as well, so it's caught on. The regional foods of China are becoming better known; now people are coming to live here from Burma, the Philippines, Thailand, so there are lots of traditions to draw upon.'

Wild Rocket presents thoughtful combinations of fresh ingredients and aromatic spices tempered with that confident Willin Low gastronomic inspiration. The 'Asia's 50 Best Restaurants' Awards seems to have overlooked this animated chef, and that must surely be an oversight to be rectified in the near future.


Wild Rocket @ Mount Emily
Hangout Hotel
10A Upper Wilkie Road
Singapore 228119

Phone: +65 633 99448
Visit Wild Rocket here

Opening Hours: Tuesday - Saturday
12 noon to 3pm - Lunch
6.30pm to 11pm – Dinner - last order at 10.30pm

Sundays
11.30am to 3pm - Brunch
6.30pm to 10.30pm – Dinner - last order at 10.00pm

Closed on Mondays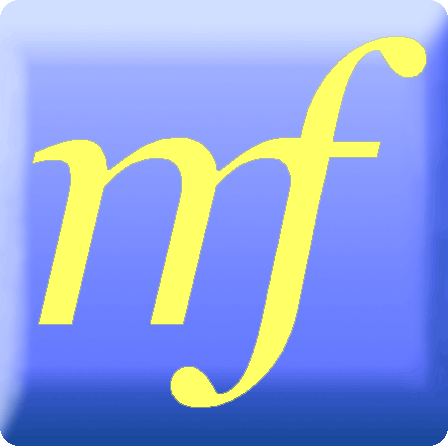 Arun Kapil – Green Saffron
It's possible that the names of both Arun Kapil and his company Green Saffron will be new to you but it's likely
that over the next year or so they will become, if not household, at least kitchen names. The man and the company are carving out a respectable place for themselves in Ireland and in the UK. Green Saffron is an award-winning family business based in the famous food county of Cork, Ireland. They specialise in the best quality whole spices and unique blends and sauces for use in home as well as professional kitchens.

Green Saffron Red Lentil Dahl Spice Mix arrived along with food products from far and wide, the usual post of boxes of (usually) interesting items, but this little packet was bound to find its way to the top of the pile. Dahl is comforting and particularly when, as on this day, the snow is snowing, the wind is blowing (cue a song). I weathered that storm with the most delicious pot of lentils I have ever eaten.
But how did this particular spice route start? This handsome olive-skinned chap has not a trace of Irish brogue but a rather polished upper-class English accent. He comfortably straddles Asia and Europe and is well-placed to take advantage of both continents.

'My father's Indian, from a Brahmin Hindu family, and trained in Lucknow as a doctor. My mother's from Headingley, Yorkshire. My father was the youngest of 7, and it was a big thing for an Indian to decide to come to Britain in the 60s, but he was the black sheep of the family. His mother and father had died when he was quite young, and his family said, "If you're leaving, you must learn to fend for yourself," so they taught him how to cook. Now for a Hindu man in the 60s to cook was quite strange. They taught him to cook kitcheree, lentil dishes, potato dishes, tomato dishes, and packed him off.

'He came to Leicester, where he met my mum in Leicester General Hospital. My mum clearly had a liberal way of thinking, because to be marrying an Indian man in those days was quite a rebellious thing to do! So the three of us – myself, my younger brother and my elder brother – had a very loving, liberal upbringing.' It's evident that Arun's parents have given him a free spirit and a 'can-do' attitude that has served him well.

A gastronomic career wasn't initially on Arun's agenda although he has always loved good food and vibrant flavour. 'If we weren't making models out of Corn Flake boxes and Andrex tubes we were cooking: rock buns, marble cakes... I have so many memories of cooking – corned-beef hash, Mum's cowboy ranch beans which we used to have when we went to Wales on our holidays. 'Kitcheree is the one recipe of my dad's that I keep coming back to. I have vivid memories of being fed on rice pudding and raspberry jam, or kitcheree (the basis of the English kedgeree) while my mum was having my little brother. Now that my father is retired he is coming back to cooking, and Methi Aloo (potatoes with fenugreek leaves) is his latest thing, which was a childhood favourite of his.

'Mum and Dad were by no means extravagant: "We have to cook for ourselves, we can't afford to eat out all the time," very practical. But I am fortunate in that we used to go to India quite a lot when I was young, so having seen big bowls of lentils, Mum and Dad in the kitchen cooking, sweet and aromatic smells, ladies in saris, bottles of Johnnie Walker Black Label – it was an attack on the senses and it was something I wanted to dive into.

'It was when I went away to school at Oundle that I began to ignore my Indian side and concentrate on the British, probably because I wanted to 'fit in'.' Oundle was founded by the Worshipful Company of Grocers; coincidentally the Company was responsible for maintaining standards for the purity of spices, and was closely associated with the East India Company.

'That was while I was in junior house at Oundle, but when I moved up to a senior house I began to rebel, or at least my Indian side began to come out and I became a little more 'left of centre'! I was in a rock band at school, joined the National Youth Music Theatre (my first pay-cheque ever was from the BBC!), and I was into acting and music.'

School finished and Arun moved to London where everybody assumed he would take a lucrative job in the City. 'I
was due to go there for some interviews, but the day before, I found myself in Sloane Avenue and was walking past a cool-looking place called 5151 (Robert Earl and Ronnie Wood's first restaurant), which had a Cajun-Creole theme. I went in to ask for a job, not having a clue about it, but they were looking for characters and I started as a bus-boy, and absolutely loved it! As my friends were coming home from their City jobs I would be going out for my second shift at 5151, and everybody who was anybody went there – it was THE place to be. Michael Jackson visited; Ronnie Wood was having a party at the same time as Terence Trent D'Arby.' 5151 was Arun's first introduction to the food industry and to those who would come to shape the restaurant scene in London.

'Waiting on tables was a bit like acting for me, and I wanted to sing as well. A production company took me on, but I didn't get a recording deal, so I formed my own record label, Funky Peace Productions. I was the first person to take the DJs out of the fields and put them in the studios, because I thought, "These DJs know what people want to dance to." Then I worked with some well-known bands and it was a great life – clubs in Ibiza, clubs in London, a mad life, but brilliant when I was that age! But I realised that I was becoming a 'shark', focused on money – "money, money, money, where's my percentage?" It was a cutting-edge industry, you almost don't dare to sleep, you have to know the next trend, and it became too frenetic, so I pulled out.'

At age 34 he was considering his next move and was naturally drawn to his previous passion for food.
A friend had done a cookery course at Ballymaloe. Myrtle Allen, the doyen of Irish cooking, set up Ballymaloe House in Cork in the 1960s, first as a restaurant and later a hotel and school. Arun wanted to get back to cooking, so signed up. 'It was another milestone in my life, and in the middle of the countryside in Ireland. My friends were amazed – I was not the sort of person they could imagine living here. Two of them came over to Ireland, and I remember talking to them, over a pint in the pub, about a salad I had been preparing, saying, "If it hadn't been for one bruised tomato, my salad would have been perfect." The guys both put their beers down and said, "If that's all you have to worry about, isn't that a beautiful thing?" My whole life had turned around!'

Arun had an idea for a range of spices but finding a means of selling them was going to be an issue. 'How am I going to market my spices to people who aren't familiar with them? But Cork has probably the largest natural harbour in the world, and was a major port for trade across the British Empire, so historically spices have been used by people in that area, appearing in dishes like Spiced Beef. I called up my cousin in India and got him to send me some spices, ground them, and called my aunts for recipes. I weighed out the spices into packs and included the recipe, went to the market, put on some Bangra music, and a pink sarong. The customers were very supportive, and gradually the sales began to grow. After three or four months word got around, and I started to offer hot food on the stall. The takings doubled, and I began to offer cooking lessons, and after 2 or 3 years we couldn't keep up with demand. A journalist I knew put me forward for TV, so the brand became known.

'The next milestone was in 2008, when we won an award for our Christmas Pudding from The Irish Food Writers' Guild. Suddenly we are no longer just 'curry boys' but are known as spice people. Now I am meeting amazing chefs like Joël Robuchon, Alain Ducasse, Richard Corrigan, Pascal Sanchez, Eric Chavot, Bruno Loubet, and starting to learn from them about cooking.

'Ross Lewis has the Michelin Star Chapter One in Dublin, and he called me up, asking for a plum chutney to go with a venison dish. So I mused on where to start.' Arun has a speedy monologue to explain the process: 'Plum – plum is purple; what else is purple? Rose petals; rose has floral sweetness, but an element of astringency; that astringency will cut through the richness and sugar. So what are we going to counterbalance that with? Vanilla – a lovely creamy vanilla with the rose. Now we are starting to get somewhere, but how are we going to take it around the mouth? Cassia – better than cinnamon for depth with an anise flavour. To back that up, tej patta, Indian bay leaf, with a citrus flavour. Now the blend is coming together. Star anise will add depth, but not raw, it must be toasted. Plum chutney is a gastric – how are we going to represent a gastric? Amchur powder – desiccated mango – a lovely caramel on the tongue but with a sourness. Now we want more fruitiness – orange, but desiccated orange for a biscuit note. Finally a little white pepper to back up the heat a little'. Arun draws a well-deserved breath and smiles a triumphant smile. 'That's how I come up with blends!'

'To make a spice blend you have to want to dive into it, to eat it, no one note too dominant, and it shouldn't
take over the food but complement it. Indian food isn't about heat it's about nuance; if you can apply that subtle nuance to Western food then maybe you can get something different. In my blends I am not reinventing the wheel, but adding value, suggesting that you can use them with this dish or that dish, and maybe try them in this other way, too.'

Arun is not into the elitism that pervades the food world. 'If there's something beautiful out there, it should be available to everybody – they choose to take it or not, that's up to them, but having that choice is empowering and that is what Green Saffron is about. I won't use the term 'fusion cooking' but if you happen to mix Japanese with French with Italian and it works, that's great and it's decent food, not 'fusion' or any other term you might give it. Even Indian food could be called 'fusion' because, after all, neither chillies nor tomatoes are indigenous to India!

'We have just completed the re-branding of Green Saffron last year, and our distribution and supply chains are in place. As we are bringing investment into the company our marketing efforts here in the UK and in Ireland are focused on the high-end retailers.' If that red lentil blend is representative of Green Saffron then those spices and sauces are sure to find a space on the most reputable of grocers' shelves.

Arun Kapil sums up his work ethic. 'There is a word in Punjabi, jugaad, which is interpreted over here as 'entrepreneurship' but really means 'getting the job done' – if you're not ill, get out of bed and get on with it. It's regarded as an intrinsic Indian trait, and when my Dad first came to Britain he met it in the British stiff-upper-lip get-it-done attitude. I'm glad that he instilled that jugaad spirit in me.'

Green Saffron
Unit 16,
Knockgriffin, Midleton,
Co. Cork, Ireland
Phone: +353 (0)21 463 7960
Email: eatwell@greensaffron.com
Visit Green Saffron here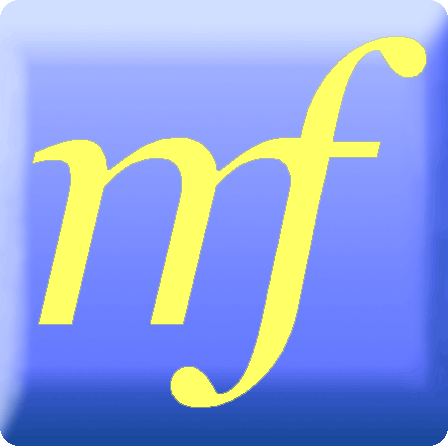 Chef Maria Elia
She is attractive, petite and has a smile that seems a permanent fixture. Her warm and relaxed demeanour is
indeed a genuine facet of her character, but so is her consummate professionalism and thirst for excellence. She is a successful chef and she just happens to be a woman.

I asked Maria Elia about her childhood memories. "My earliest memory is in fact of food. My dad had a restaurant in Richmond, Surrey, and I remember being there and tasting things, absorbing the atmosphere. Mum, who ran front-of-house, would pick me up from nursery and take me there and I would sit in the kitchen and watch him cook. He would let me do little jobs like grating the parmesan, or feeding potatoes into the rumbler, and at four years old that had a great effect on me."

What were Maria's most memorable childhood meals? "I can think of some awful dishes!" Maria laughs. "My sister used to make chili con carne from a packet. Mum used to make shepherd's pie and marrowfat peas. My best friend at school, her mum used to make a really nice shepherd's pie with baked beans in it. My auntie in Wales used to make corned beef Cornish pasties – I loved going to Wales! When we were home my dad used to bring in a take-away of souvlaki in a lovely pitta bread – my favourite!"

Maria's dad is Greek Cypriot and his culinary heritage has provided more food memories. "We would go to Greek weddings on Sundays because my dad always knew someone who was getting married. At the reception I would marvel at all those tables full of food! The best bit was at the end, when we left, and we were all given a little bag of sugared almonds or macaroons, and mum would give me hers, too – I loved that! So on Mondays my school lunchbox would always contain things like Greek stuffed vine leaves and those macaroons.

"So I'm lucky that I had a Greek dad and an English mum. She would cook traditional dishes like roast dinners, and my dad Greek meals, so I got the best of both worlds. I think that what you eat as a child shapes your appetite for the rest of your life. These days, of course, we are exposed to many more influences. My dad wasn't from a family of chefs, but in his village in the mountains everyone knew how to cook the local produce, the pigs, goats and sheep – there were no 'chefs'."

Did having a chef and restaurant-owner father prepare Maria for her hectic life in the professional kitchen? "There were times when my dad was not running a restaurant, and instead he was cheffing for somebody else or he had a butchery round, so I was always exposed to food and restaurants, late hours, everyone always at work, busy – I liked that. When I left school I
was interested in taking a hotel management degree course, but I was a bit impatient and didn't want to wait five years before I could be doing what I wanted to do. I found a scholarship at Trusthouse Forte, who at the time had the Café Royal, and a hotel in the City called City Yacht – fine-dining establishments. So I was really lucky to be one of eight taken on that year.

"I knew, at sixteen, that front-of-house was just as important as the kitchen, having done some waitressing, and I wanted to be qualified in both. I went to college, I think, with my eyes wide open, although the cookery part of the course was quite hard: they wanted to teach us, say, the French way which would take four hours, whereas in a restaurant kitchen you learn how to do it in maybe one hour!

"As an apprentice, of course I didn't earn much, but then I was always at work: pushing the fat from saddles of lamb through the mincer, cutting the fins off what seemed like 250 trout with iron-age scissors that gave you blisters! You couldn't complain, or show any signs of weakness, or else...

"In 1998, while I was working as a sous-chef at Delfina, I was lucky enough to get a stage at El Bulli, and that had a big impact. When I walked in I thought, 'This is the show-kitchen, where's the real kitchen? Oh, this is the kitchen!" I'd never seen a place like this before – all rounded edges, induction hobs, and there was no gas! Chef Ferran Adrià told me, 'Nothing's impossible; just open your eyes and start to think outside the box. Everything you thought you knew, throw out of the window, this is a different way. If it works and it tastes good, why not?'

"So when I came back from Spain I was made head chef at Delfina. I wanted to start afresh; I was trying all sorts of things, saying, 'Taste this, taste this...', and my goal was to create 'food with no boundaries'. At the same time I became aware of the concerns over the sustainability of fish stocks around the UK. I looked at the balance between that and the air-miles involved in bringing fish like barramundi in from Australia, and decided that it was better to introduce guests to more unusual and plentiful fish, rather than giving them fish that they might eat at home.

"I was there for ten years, and every week was different. We turned Delfina into a dining 'destination'. When it changed hands it seemed like the end of an era. I continued to work for them for a while, but I went for an interview for another job, and we were about an hour through the interview before I learnt that it was going to be a vegetarian restaurant! This would be a really big challenge. I went on holiday to Morocco and was really excited by the food there; I filled a notebook with ideas. When I returned, I found an email from Kyle Cathie inviting me to write my first cookbook – and it was to be vegetarian! (The Modern Vegetarian, published April 2009.) That was a great coincidence, and I got quite excited about the idea of the vegetarian restaurant. I worked out menus, costed everything, but in the end that project ran into planning permission problems.


"While doing a tour of Billingsgate fish market I was introduced to somebody connected with the Whitechapel Gallery; later I got a phone call asking if I would consider opening up the Whitechapel Gallery Dining Room and Café. Things do happen for a reason. Every morning we met in the boardroom to discuss things as a group, which was a totally different way of working for me, and it was refreshing. Whitechapel was more 'modern British', with great seasonal produce, totally different, so I took it as far as I could." The restaurant received positive reviews and was awarded 2 AA Rosettes along with a mention in the Michelin Guide.

"I did some consultancy work while writing my book, and have been working with the Joseph stores at Joe's Café helping to rebrand it. I finished my latest book last week, and now I feel like writing another one, and perhaps opening another restaurant!"

What kind of profile would you envisage for your own restaurant? Maria muses on the future: "It needs to be pitched at the right price – à la carte at £28 for a main course is not going to do it. I want people to sit down in my restaurant, take the first mouthful and say, 'This really is something! Wow, I've never tasted this before! I want to come back.'

"Working at a restaurant I normally use the kitchen door, of course, but at least once a day I walk in the front door to see the place as customers see it." And I look forward to one day walking through that door to Maria's own restaurant, where I will be assured of a delightful meal with just a hint of Greek herbs and a huge portion of warm hospitality.

Visit Maria Elia here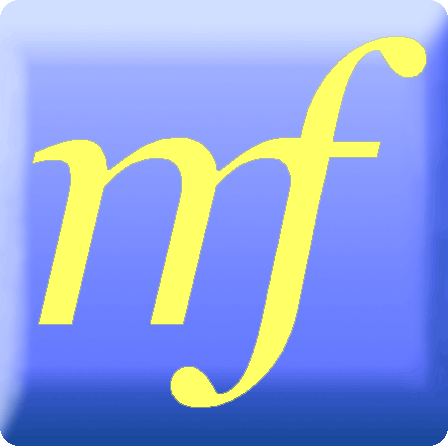 Valentina Harris
One would think that Valentina Harris is the quintessential English lady, well-spoken with Home Counties proper accent; but there is something else. Turn the sound off and one sees the unmistakable animation of a Latin. In fact Valentina is only on nodding terms with Englishness.

"Let me explain about the English voice," says Valentina with her characteristic mischievous glint in the eye.
"When I was about 6 or 7 my father realised that neither I nor my brothers had any particularly English characteristics – we had grown up in Italy so we couldn't talk without moving our hands, we didn't understand the 'stiff upper lip' and when and how to use it. He decided that he had better at least make us sound English, and he had a very good system – lock your children in a room with the radio tuned to the BBC World Service, and they end up sounding like Radio 4 presenters! Not feeling like Radio 4 presenters, you understand, not feeling that very Englishness, but sounding it. I still do everything that matters in Italian: working out problems in Italian, swearing in Italian, driving in Italian (including making signs in Italian, too – I have to watch it in Italy because other drivers know what I mean, but over here I can get away with it!)."

But how did English-sounding-very-Italian Valentina come to inherit those genes? "My parents: English man meets very Italian girl during the war and they fall wildly in love, which caused a great scandal because my grandfather (Carlo Sforza, my mother's father) was a very big political figure, an anti-fascist, during Mussolini's time and post-war. He was destined to be the man who would lead Italy out of the war, but lo and behold his daughter had fallen in love with a penniless Protestant Englishman with two kids from a previous marriage. When my grandfather's political allies came to him and said, 'You realise that you will not get voted in if she marries this Englishman', he said the words that made it possible for me to be here today: 'What matters now is my daughter's happiness.'

"They were not allowed to have a church wedding, and were spirited away by my grandparents to one of the family properties, the house where I grew up, called La Tambura, near Forte dei Marmi on the coast of Tuscany. This is 1947 or 48, and in this ruined but beautiful house and on the land around it are living all these refugees from the war. So my father and mother arrived, and in the 'Englishman's home is his castle' way he asked them all to leave. The one person who was allowed to stay was a man called Beppino. He had been a chef before the war, had become detached from his platoon and ended up at La Tambura. From the moment I first set eyes on him at age 10 days he became everything to me. He was in his thirties, and he grew the vegetables, kept the chickens and the rabbits, harvested the grapes and the olives. I followed him like a little shadow! He was already, back then, talking about additives and chemicals in food, so I grew up with this philosophy in my head: 'Don't mess with the food!' long before anyone else.

"Before the war Beppino had been the risotto chef at Savini in the Galleria in Milan, so if he didn't know about risotto, nobody would. A lot of people in the industry, as a result of my slightly obsessive nature, called me the 'Risotto Queen'! It is my 'thing' and it was all because of that simple afternoon in the kitchen, he standing there taking me through it, making the stock together. It was like getting a masterclass every day that we were there - how to wring a chicken's neck, gut a rabbit, use the entrails to nourish a vine, how to pick the leaves off a basil bush so as not to kill it.

"When I was ten my parents, with extraordinary foresight, gave me a camping-gas stove, spare gas canisters and a large box of matches (which these days would probably have them end up in prison, or at least in The Sun newspaper). But for me, I now had heat! So now I was able to buy food and cook it. I might only have five things on the menu, but it was real food! I was learning: the reason people stick at this business is the gratification you get when you serve a plate of food that you have laboured over with love, and put something of yourself into. I have been in this business professionally since 1983, and I still get that buzz. The day that stops is the day I will hang up my apron.


"I finished school – a rather haphazard education, including a brief spell at an English boarding school which ended after six weeks when everyone realised what a terrible mistake it was to transplant someone in their adolescence from Rome, the hub of 'La Dolce Vita', to foggy Suffolk with charming English farmers' daughters, regulation gym knickers and different shoes for different rooms (I never even got past getting the shoes right) – and rather than go to university I decided I would prefer to go the drama school. So my mother, with considerable ingenuity (very Machiavellian, she was), said, 'Well, that's quite a good idea, but I've noticed how keen you are on cooking. There's a cooking school starting up here – why don't you try that first?' I can see now, looking back, that what she wanted to do was to keep me at home a little longer, but at the time I didn't realise it, and she was the last person who was going to spell it out to me.

"So I did this course in Rome, and on Day 1 there in the kitchen was a carcass of a cow, and we were handed buzz-saws and all sorts of implements, chain-mail, masks, and I was hooked! Remember, I had been wringing the necks of chickens and rabbits since I was six, quite happily, so it didn't faze me in the least. I was there for three years. The head teacher was a man called Luigi Carnacina, which means nothing to English people but he was in effect Italy's Escoffier. He had worked with Escoffier, and was 83 years old by then. He was really 'old-school', and said, 'The first thing you must learn is humility – you must be humble in the face of the food.'

"This was the 70s, and I soon realised it was grim out there, and I went back to my tutor and said, 'I don't think I can handle this. I'm spending more time hiding in the broom cupboard so people won't see me weeping than I am working!' He said, 'If you want to change something in this business, you have to teach.' So I retrained as a teacher, and I am qualified to teach chefs.

"I came to England and began cooking in private homes. I was in the right place at the right time: this is pre-Carluccio, pre-Jamie's Italian, nobody knew about papardelle, gnocchi. I was the precursor, introducing this food in private homes. The first book deal was offered to me in 1983, then another and another, and suddenly I was offered a TV series! I won several international awards and the books were being translated into all sorts of languages, and all this was happening organically, without my doing anything! By now I was married, I was into family life, and I had my first son (Ben, who is a chef specialising in street food, and who has a stall on the South Bank every weekend; he has named his company 'Beppino' – I melted when I first saw his poster!).

"Of all the things I do the one I love the most is running my culinary tours. I can take you by the hand to meet small producers, passionate people who are creating things, and making you a part of their world for an afternoon. You go away with a true understanding of that bit of Italy, and that stays with you. One tour takes in the olive harvest in Liguria, and gets you involved in the picking, transporting and crushing, live. It's hands-on, everybody gets busy in the kitchen, we eat what we produce, and siesta is compulsory – it's a house party with
cooking!

"I also run the Food Festivals at the South Bank and elsewhere (Real Food, Real Bread, Cheese and Wine, Tea and Coffee, Chocolate), where I coordinate the theatre, the chefs, the ingredients – it's almost a full-time job! I am working on two new books, I teach at nine schools around the country (I love that because it gives me a chance to perform, and I've never quite lost that desire), I do a bit of consulting here and there, and I run my culinary tours.

"I'd love to do some more TV, because I think we need someone real, more credible, to take it back to basics. But when I have a meeting about a TV programme I know the meeting is over when somebody asks, 'That's marvellous, but where's the jeopardy?' and I think 'Can't the soufflé, for once, come out of the oven perfect, looking delicious, without collapsing, or do we have to have the soufflé dropped on the floor and eaten by the cat?'"

Valentina Harris is a natural wit. Her soon-to-be released autobiography is likely to be a page-turner with adventure and laughs. She is the sort of woman you would want to have living next door, for the great conversation ...and some rather delicious dinners. I live in hopes of a sane producer snapping up this cook with impeccable culinary credentials and first-class pedigree.

Visit Valentina Harris here and find details of her unique Culinary Adventures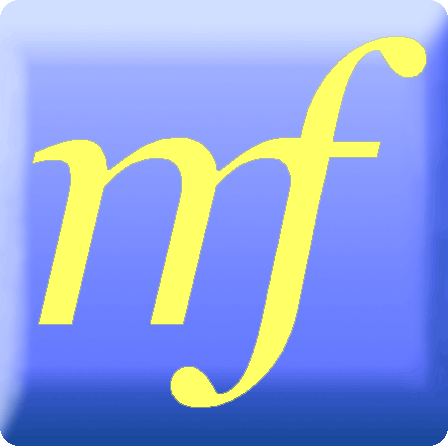 Chef Matthew Tomkinson, The Terrace, Montagu Arms, Beaulieu
He is a Michelin-starred chef and a Roux Scholarship winner but Chef Matthew Tomkinson seems untouched by his celebrity. He is a nice bloke who loves his work, and the rest is just the proverbial icing on the well-presented cake.


I asked Matthew if he came from a cheffy background. Did his family have anything to do with food? "No, but my parents are hospitable people, and I love that. As a kid I remember Mum and Dad would have friends round for dinner, and I thought that entertaining was very exciting; and the next morning my brother and I would get up before Mum and Dad and help ourselves to the leftovers, like chocolate sauce with brandy on our breakfast cereals!

"Grandma Olive is my Dad's mum: if you invited her round for dinner and said there was garlic in it she wouldn't come. But at her house there were always home-made scones, vanilla slices, ginger biscuits, strawberry tart, and bread. I remember when Mum and Dad were away on holiday and I was at home, about seventeen, on the point of going out for the evening with my girlfriend. It was a hot day, and my Gran rang me up and asked me to go round for tea. I ran round, getting hot and sweaty, and the heat that came out of the house! I went in to find a steaming hot cup of tea, mince and onion pie, boiled potatoes and peas: 'Grandma, it's

June

!' She was a good cook, pastry the old-fashioned way with lard – lovely!

"I used to go fishing with a friend who happened to be a chef, and I was fascinated by his tales of garlic bread and steaks and chips, and I thought it was so glamorous! So after my A-levels I went to university to study hospitality management. For the placement year out in industry some went to America, but I knew I wasn't old enough to have a drink there, so I decided to stay in the UK and work as a chef, and I loved it. I enjoyed the camaraderie, the team, the shared feeling that we had achieved something. I worked in staff canteens, Italian restaurants, and loved it all.

"By my early 20s, working at a pub, I thought that I needed to apply myself a bit more to making a career, and I wrote to ten Michelin-starred restaurants around London. I got some rude replies, but some nice and friendly. I went to Ockenden Manor, under head chef Stephen Crane. I was there for four and a half years: I went in as a head-chef of a pub, won the Roux Scholarship in 2005, and we got a Michelin star! Ockenden Manor and Steve Crane really turned my career around. I don't think it changed me in terms of how I feel about food, but it gave me an opportunity to do better at my career. I went on to The Goose (in Oxfordshire) and won my first star there in 2008, which changed people's view of me."


Who were Matthew's role models? "Shortly after leaving university a friend happened to lend me a copy of My Gastronomy by Nico Ladenis. I read it and realised that people took this seriously as an art form – I don't consider chefs as artists, but I got that it was more than I was doing. He was very driven, and had had a career before working with food, and in the year that Marco Pierre White was the youngest to get 3 Michelin stars, he was the oldest. He had never been to college, and didn't cook at the restaurant, he just directed his chefs. He was very demanding and difficult, and I'm not like that, but I admired his view on life. While I was at Ockenden Manor under executive head chef Martin Hadden, Nico, who knew Martin, came to eat there and I got to speak to him. Then Martin suggested I enter the Roux Scholarship, so I got to meet Michel Roux. All of them are people I have looked up to.

"I am a proud Roux Scholar, and an ambassador for them. The best thing is, even though it's a competition it's a strangely non-competitive environment – you feel that you can be yourself and be your best, but it's so friendly and warm you just want to enter again and again. You learn things on the way. The Rouxs are amazing, and whenever you ask for help they are there. When I was chosen to take part in a sponsored bike ride from London to Paris, Alain Roux was one of the first to donate and wish me good luck! There's no angle, he just wants to help. That makes me think like that as well, and I pass that on, and so it spreads.

"I came to The Montagu and then won a star here in January 2009, which was wonderful. But a star can so easily become a stranglehold on you and the way you run the kitchen. People's expectations change, so serving a traditional English breakfast or Sunday lunch risks disappointment! But really it's a blessing – it does so many things, it oils so many wheels for us, but it can't be the focus: guests must always be that. Michelin say the same: look after people properly, and the rest will come. We'd love to gain two stars, but that's not the target, it's the day-to-day.

"Beaulieu is a very old place, with a lot of history. The Beaulieu River is one of the few privately-owned rivers in Europe; on the opposite bank are several old and beautiful private homes, and this side is undeveloped. The Montagu Arms is not part of the Beaulieu estate but is owned by the Leach family, who have two other hotels, Carey's Manor in Brockenhurst and The Imperial in Llandudno, Wales. We get the benefits of being on the Estate – the beautiful surroundings, the tranquillity, the care taken to preserve the environment – but at the same time we get to do our own thing, so we have the best of both worlds. It's very important to me that I work for a family, and I enjoy that relationship. The kitchen here is nice; it's not a wonderful, modern, space-age place – that would be lovely – but for continuity and enjoying my job that relationship with the owner is far more important. It's a fantastic place to be.

"John and Catriona Kennard at Exbury Gardens are so close that
they can deliver vegetables to me within ten minutes of them coming out of the ground! I want to create somewhere where the local environment is inspiring. It's a hard job, but it can still be enjoyable, and I want to keep improving what the area has to offer. I've gone through changes in the four years I've been here, and now we let the food 'form itself' almost – we keep the menu fairly flexible, things change by the season. People want, I think, to eat food that makes sense for the location.

"We have two restaurants: The Terrace is a fine-dining restaurant, and Monty's is a brasserie. We do afternoon teas, breakfasts, barbecues, weddings, banqueting, and we keep the same quality philosophy for everything: I buy from the same people no matter what, and we waste nothing. I do consider that we are a genuinely sustainable business – we have a gold award for sustainable tourism – and I think we do it properly; it's not just ticking boxes and getting a rubber stamp. If the food waste doesn't go to the chickens it gets composted and goes back on the land. For the younger guys here it comes naturally, and they volunteer to look after the recycling and feed the chickens – it's 'normal' for them, and they'll spread the word.

"I really care about consistency, being the best we can be every day. The produce we buy is real, it's not out of a box, and they are not all the same. A rump of beef might sometimes have some sinew in it – it's there to hold the animal together, it's nature – but some people grumble that it's tough. To quote Gordon Ramsay, 'It's the flavour that holds the memory', and he's right. The presentation of a new dish may take two or three platings to perfect, but the taste is what really matters." Matthew is evidently proud of his Michelin star, but it isn't everything to him: he takes great pleasure in his everyday work and it's that passion that will always shine.

The Montagu Arms Hotel
Beaulieu
New Forest
Hampshire SO42 7ZL
Phone: 01590 612324
Fax: 01590 612188
Central Reservations: 01590 624467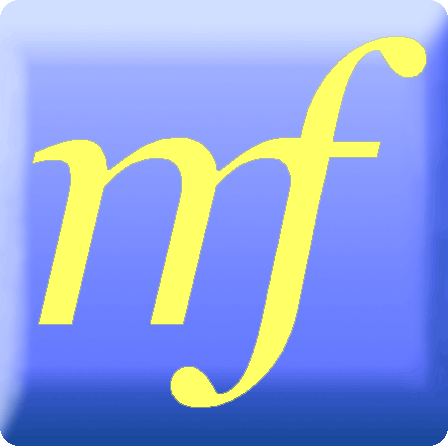 Chef Will Torrent
Will Torrent is a young chef and one of the most successful in the UK, but the name might not ring bells. He doesn't have his own restaurant and isn't famed for colourful language on the small screen. He is passionate
about his craft but he has a well-rounded and balanced personality and uses his position to inspire our youth not only to take a culinary path but to follow any practical craft or trade.

I asked Will how he got his start. "My Dad's father was a chef, at least he trained as one, and worked as a chef in the Navy during the War, and then went into firefighting. There's a real bloodline – his uncle owned a patisserie in Paris, so it really is in the genes. He was half-French, so there is that connection, and we are just completing a book on French patisserie which will be out next year.
So my Dad's side were professional chefs, and my Mum's mum always baked at home – the Welsh heritage – Welsh cakes, bara brith, all those amazing foods, the classic chocolate cake, birthday cake scenario: Will can't reach the top of the bench but 'Can I lick the bowl out please, Nan?' That classic cliché, but that is what's driven me."

Does he think it was his father's professional association with food or his Nan's hands-on approach that encouraged him more? "My family is quite musical, so if I had just had the baking at home, I would probably have gone into music and just baked for a hobby. But because I had the professional side too – seeing that picture of the family standing outside the shop in Paris – I knew that was the road I wanted to go down. The first thing I cooked was peppermint creams at about six years old, in cookery class at school. Then I was given a cookbook with fifteen easy recipes in, such as pan-fried salmon with orange-tarragon sauce, a real classic dish. Next time I made it I thought, why don't I change the orange for lemon? At that age you really start to get excited. It's when that thing works, that cake rises, or that bread proves really well. At about age 11 or 12 I said that I wanted to be a chef, and started buying every cookbook under the sun.

"I'm a 'left side of the brain' boy – creative, visual learning, music, theatre, television, cooking – I didn't enjoy sports, I would rather be in the kitchen. I went to a school in Maidenhead, where my mates were very academic, and I was the creative one. I remember at 15, when we started work experience, I joined Heston Blumenthal for a week at The Fat Duck and I said, 'That's it, I want to be Michelin-starred, I want my own restaurant.' Careers advisers can easily recommend university places for the 'professions', but when you say that you want to be a chef, they don't have an answer. But I knew that when I came out of my training I was virtually guaranteed a job, anywhere in the world, and it might not be the same for those who follow an academic path. When someone wants to be a plumber like his dad, the response is too often, 'But you won't have a degree.' But I say, 'Go and be a plumber like your dad, because you'll probably earn more money, and you'll always have a job.' As an ambassador for vocational qualifications, it makes me angry when I read that skills are not as important as A-levels or GCSEs – actually I think they are far more important. I did do a degree, I did get a First, write my dissertation, and it was hard, but I look back on it and say that it did give me my training as well.

"I have been really lucky to have worked in some fantastic places – I've done the training, put in the time, but I'm in the lucky
position now to be my own boss and to have a consultancy business. I'm also building a 'brand', through the book coming out next year, and a TV show, hopefully, next year – not many 26-year-olds get to say that. But at the same time as having fun, I'm giving back with my involvement as Ambassador for World Skills UK, with the Craft Guild of Chefs, and with Young Chefs Academies."

For a young chef just out of catering college, what should be his or her next step, where would you recommend they go? "Hotels is the obvious answer, especially for pastry chefs, because you'll learn everything. My first placement was at The Dorchester, and it was amazing because I got to go around all the sections – banqueting desserts for a thousand, afternoon tea, desserts for the private dining room, room service – but it wasn't what I wanted to do, because it was too big. So I went back to The Fat Duck, but I was always thinking, What can I do next? What can I change? but of course I couldn't change anything because it's Heston's menu! There are so many different options. You might want to travel – go to Copenhagen, work at Noma, or Australia – amazing food – or New York. I don't think there can be one answer, one route, any more. Something that shouldn't be overlooked is contract catering – some of the top-end businesses in the City, and royal societies, use contract catering.

A phrase I heard recently is 'Innovate, don't imitate' – don't just follow what I do, or what Jamie Oliver did, do your own thing. "I was at the launch of the New Era for Apprenticeships campaign in February 2012 at the House of Commons. I'm there as a pastry chef and ambassador for skills and someone who just wants to inspire youth to go and follow their dreams. Lord Baker is launching University Technical Colleges, so I'm involved in a bit of both worlds."

How did Will's association with Waitrose come about? "Two years ago I was working at Bachmanns patisserie in Thames Ditton in Surrey. I was offered a stage (chef placement) at the French Laundry in California but unfortunately it was cancelled at the last minute. So, instead, I was making cakes for a church party and chatting to a guy who turns out to be a director of Waitrose! I now work with Waitrose developing new ideas, and we designed a dessert for the Royal Wedding, to be sold during that weekend. My role is to work with the supplier, spend a day with them to work in their development kitchen to give them an idea of what we want. I helped design the Diamond Jubilee Picnic, and I was there at Buckingham Palace handing out the hampers, and I got this great sense of service from that."

He is a consultant with Waitrose so he knows what we can expect for the festive season this year. "One of my favourites for Christmas this year at Waitrose is a version of an old favourite. We've taken the Baked Alaska and given it a 'Heston' twist. It's in a completely different form, with parfait instead of ice-cream, and unusual flavours. It's fun and it tastes great, with lots of textures and colours in there."

Will is an independent consultant and chef. Does this give him advantages over those who have a restaurant to
steer? "I used to love working at my old places, but I was there 5 days a week, 6 till 6, which is long hours. Some chefs love that, but for me, although it gave me the skills and the knowledge, I wasn't free. I have always been one of those people who ask 'what can I do next? What can I play with?' That's why I'm in development now, that's why potentially I might have a TV programme: because I want to be out meeting people, encouraging them."

He is the UK face of The Pampered Chef. What exactly is that? "It's an American kitchenware company and it's given me contact with people who are going to cook and inspire others to cook. The consultants get their guests to come and use the equipment. My role is to develop new recipes that you can do in 20 minutes, and that use ingredients that you can get in the UK. The equipment has been trialled and tested in the US. Pampered Chef offers top-end equipment that you can't buy in the shops."

Which direction will food take in the near future? "This year (2012) has been the year of celebration – the Jubilee, the Olympics – and I think next year is going to be the year of nostalgia. With that in mind we are working on a few concepts, tapping into people's memory-banks. Food is like music: when you hear that song you go back to that holiday, or that first date. I really find that food has that ability as well: when you eat that chocolate éclair you are transported back to your first visit to Paris."

So Will returns to music as a theme. Does he still have an association with music? "I sing jazz with Laurie Holloway, and I work with his charity, the Montgomery Holloway Music Trust. I present all his concerts and perform with him regularly. So music is still quite a big part of my life, and I love it."

Will Torrent isn't all about just Will Torrent: he is dedicated not only to his own career but to encouraging others to make the best of their individual abilities and passions. Life's not always a piece of cake, but it can be sweet if you are living your dream, and Will is certainly on the path to his.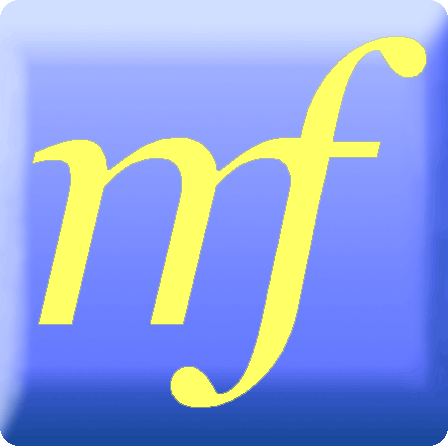 Chef Josiane Diaga at The French Horn
The French Horn is iconic, quintessentially English and has a celebrated restaurant. The chef has an equally enviable reputation but she isn't English. This is, after all the 'French' Horn.

The owner is Michael Emmanuel and he knows what makes a good chef. "We've always been about good food cooked well and delivered properly. I've had just three chefs in 24 years. The first one I inherited from my
parents, he stayed with me for five years and he was with the family for 20; I then employed Gilles Company, and he was with me for 18 years. Chef Josiane Diaga is a wonderful lady who was my second chef. She went away to work in America as head chef, and when she came back to the UK I immediately asked her back as my number two, because I needed two strong characters in the kitchen. Gilles was offered a professorship at the Cordon Bleu school in London, and that gave me the opportunity to refresh. We interviewed many great chefs and I was pleased to say to Josiane that she was the best candidate. She is taking us in a different direction, and keeps raising the bar, pushing the envelope. It's about quality and it's about the customer."

It's been an easy transition for this chef, who has always been comfortable in this kitchen. She hasn't come in as an unknown element: she has been tried and tested by The French Horn and it's evidently a relationship that works.

Josiane Diaga has a quick and bright smile but complains that her English isn't perfect – she doesn't realise that a French accent is an asset for a chef and particularly a French one. She was born in Marseille and I asked her about her family. What did they think when she told them she was going to be a chef? "They didn't know exactly what a chef was, because they are not part of the profession. I'm from a not particularly prosperous part of Marseille, so to have any kind of job is important. I've found the one I want and I'm very pleased!" In fact it's not just a job for this lady – she is working with her passion.

Did Josiane always have a dream of becoming a chef? "This is something I really wanted to do. When you start training you don't know if you are going to like it or not, but from the beginning I absolutely knew I wanted to do that. I went to school in Marseille, because I was born there, then after I got my certificate I started to travel around France. I was very lucky because I worked in Le Casse-Croûte in Nice. While I was working there, my chef placed me in Alsace, he even brought me to England to work at the Waldorf Hotel, and then some time in America as well. I first worked at The French Horn in about 1997.


"When I worked in Nice I had met my chef de partie Eddy, who was American, and when he became a chef back in the US he asked me if I would go over there. I moved to the USA and worked in Cape Cod – it was so nice, I could have stayed over there! Eddy then moved to Snoqualmie, near Seattle, but that didn't work out and I only stayed there for about a month. I came back to England and worked in Nottingham – but I always wanted to return to the French Horn!

"I took over from Gilles Company, having been his sous-chef for some time, and when he left and the Emmanuel family asked me to take over I was not sure – it was such a nice place and I didn't want to let it down. It was quite scary! But I accepted and now I really enjoy it."

How does Josiane feel about her new position in The French Horn? "I took over at the beginning of the year (2012); I am not cooking any less than I did, I find that I am doing more now, because I have the meat section to look after as well as managing the kitchen."

I asked if she had considered changing the menu. "There are a few things, like the duck which you can see on the rotisserie by the fireplace, which are specialities of the house, and we can't change those, but there are other dishes that we can change. You have to be a bit modern as well. This has always been a really classic restaurant and the customers do like things the way they are, so we can't change too much, but we can always try to improve, little by little.

"We have the set menu (£16.50 for two courses and £26.50 for three) and what we're doing is good quality and value for money, everyone can come to eat – before, it was more expensive. We change every month, and the à la carte is seasonal, too. It's exciting now, being in charge, I can make my own decisions, and I can't say it isn't thrilling! I have a good team, too – we are six normally in the kitchen."

Is there anything that Josiane particularly enjoys cooking? "I am on the meat section, so I have to let the rest of the team work the other stations, but I really enjoy preparing fish – it's a more delicate ingredient and looks amazing on the plate, lighter; the meat is 'big cuts' and more robust. Presentation is very important because the
first thing you see is the plate, before you taste the food."

The south of France has its very particular culinary heritage. I asked if Josiane had considered offering guests at The French Horn some of her family recipes. "No, I want to do 'my own things'. I really like sweet and salty – I like both. As a child my Mum was always cooking because she was not working. Usually kids would eat something sweet as a snack at 4 o'clock, but Mum would have made a cocotte (casserole) the day before and I would eat the 'leftovers', and when I started I couldn't stop! When I am at home now I love to make something very quick like risotto or pasta, or a steak with potatoes, simple things; anyway, you don't want to mess up your kitchen!" Josiane laughs.

Josiane is typical of every good chef: she likes to keep a finger on the culinary pulse. "I like to go to restaurants and take the wine-tasting menu. A favourite restaurant, and it's traditional as well, is Le Gavroche, I know the maître d'hotel, he's very nice ... at first they didn't know that I was a chef, I didn't tell them, I just wanted to enjoy the food! I like to try the dishes that are unfamiliar; I am not a person to always have the same thing.

"My favourite seasons are Spring and Summer – they are better than the Winter, because of the sun!" Remember, Josiane does come from the south of France. "I love cooking the light Mediterranean food because I think it's tastier. I love when you put fresh garlic and onion in the pan and begin to cook it; or when you cut the basil, it smells so good, you're already hungry!"

At college, was there a chef you thought was a 'master', someone you wanted to be like, somebody who was your culinary hero? "When I was studying I admired Monsieur Dominique le Stanc, from the Negresco in Nice and now at La Merenda. He was so calm, and I don't know how he did it, I'm not like that! And he was so good with his staff."

Chef Josiane Diaga is modest, and as far as she is concerned it's all about the food. She takes pride in every plate and that's why The French Horn is safe in her hands. She oversees one of the most respected traditional restaurants and helps to guarantee its continued success, although she is likely to say she is only part of a team ...but what a team!

The French Horn Hotel
Sonning-on-Thames
Berkshire RG4 6TN
Phone: 0118 969 2204 and 0118 944 2210
Email: info@thefrenchhorn.co.uk

Visit The French Horn Hotel here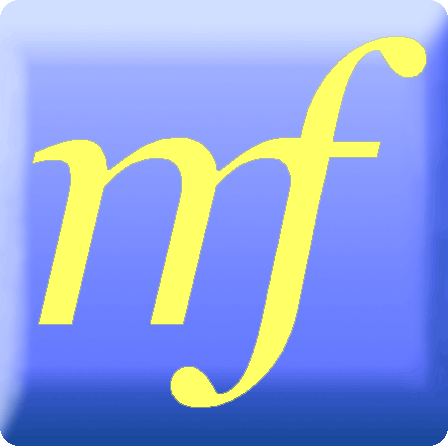 Lotte Duncan at Lotte's Kitchen
Lotte Duncan displays the same personality behind the counter in her tea shop, Lotte's Kitchen, as she does presenting and cooking on TV networks across the globe. She is blonde and pastel-coloured, although she has been seen sporting a sexy vamp-red dress when hosting a Valentine's special. Dipping strawberries into melted chocolate can perhaps be described as the culinary equivalent of that celebrated 'Cadbury's Flake' advert. Yes, many a man has his head turned by womanly Lotte.

There is humour in Lotte's programmes and indeed in real life, but she is a consummate professional and skilled cook. Her passion started in childhood. "I've always wanted to cook – always, always, there was never a question – so I used to cook in the kitchen at home, pretending I was doing it to camera because I loved the 'Galloping Gourmet' and I wanted to be the girl that he picked from the audience to join him on stage! I was only 5 or 6 years old, but I knew that I would be doing it in front of a camera. I cooked all the way through school, and then I went to a Cordon Bleu cookery school when I was 17, and worked in a restaurant."


Lotte has her focus on English cooking and baking, but she is far from just an enthusiastic amateur. That cookery school training has served her well. "I worked in Oxford, and decided not to cook but to go waitressing, which I did in several restaurants, and had a great time. So I've seen both sides now." Everything she learnt about cooking she uses in the TV or café kitchen, and her experience working as a waitress has honed her communication skills, which are evident both in studio demonstrations and those which she holds at Lotte's Kitchen.

"Then I decided to go to Los Angeles, because I had some friends going over there – rented out my flat, sold my car and used that money to go over. I had no idea what I was going to do. I worked in a great retro 50s diner, which was brilliant. I came back and thought, 'I should open a 50s diner in Oxford!' and I think if I had done that then, I would be on a tropical island now soaking up the sun having a very nice time, because I would have made a fortune! But I didn't..."

Lotte is frank about her struggles. She is a single mum who has worked in the world of food out of necessity, rather than in a search for fame on the small screen. "I got pregnant with my daughter Daisy, and when she was about 18 months old I started up a catering company with a friend, to earn some money, and then I went into teaching – adult education, presenting my own cooking courses, which I did for quite a few years. Then a friend
of mine whose mother had a big house, and who knew I needed the money, said, 'Why don't you come and give cookery demonstrations? You can have the house for a day, invite people in, and you can demonstrate them lunch.' I built that up, and eventually, at my Dad's suggestion [he is cartoonist Robert Duncan] I wrote to all the local houses in the Yellow Book (the guide to the National Gardens Scheme, the so-called 'bible' of garden visiting), offering cookery demonstrations, and the guests could then look around the house and gardens.

"Many people said 'Yes.' The first to take up my idea was Lady Tomkins at Winslow Hall, a beautiful Christopher Wren house in Buckinghamshire. Her husband was Sir Edward Tomkins, British Ambassador in The Hague and in Paris. The business built up until I had quite a few houses in a brochure each year, and I ran that for 8 – 10 years. It was hard work, as I had to take my entire kitchen with me to each venue, so in 2006 I extended my own kitchen and ran the demonstrations there."

I asked Lotte, over a pot of tea, a pile of sandwiches and cakes for which to die, how the TV appearances came about. "Around 13 years ago I thought that it was about time I told people that I'd like to cook on telly. I did a video of me cooking, made by my Dad, and I sent it to a load of producers. In those days there were not many
cookery programmes on television, and it was possible to talk to them directly, so I phoned different producers every week. I was given a chance to appear in a series of 12 shows called Ideal Home Cooks, made by Carlton Food Network, with an 'English Food Revisited' slot. 'Ready, Steady, Cook' followed after that, and then I appeared several times on Gloria Hunniford's show on Channel 5, and lots of other shows came along.

"After I moved into my new cottage, Nick Thorogood and Elaine Bancroft were putting together a show for the UKTV Food Channel. I did the show for 5 years; they did some filming in my garden and I took it round the country, interviewing, reporting, cooking live, and I anchored the show when Jenny Barnett wasn't there. I've also worked with ITV and BBC. Food Network asked me if I'd like to take part in 'Chopped' in the USA. I loved the show and agreed. I worked with Jun Tanaka, Tristan Welch and Andy Bates in New York and had five brilliant days. The company said it was one of the best shows they had done, because of the camaraderie."

If you are more a reader than TV viewer you will likely own a copy of Lotte's highly acclaimed cookbook, Lotte's Country Kitchen. Those recipes are a paper representation of Lotte. It's pink and flowery with cottagey pictures taken once again in Lotte's garden, which has unsurprisingly featured in lifestyle magazines. "I got the book deal for Lotte's Country Kitchen and I wrote the book from the heart. I realised that I quite liked writing." Read a review here

Lotte's home kitchen is the picture-postcard-pretty one in her equally beautiful cottage not far from the tea
shop. When I visited, Lotte demonstrated her signature pink meringues decorated with a dusting of glitter. The Aga was warming, and a cat resembling a fluffy beer barrel lounged. There might not be an Aga in this new café kitchen but it offers Lotte's trademark pastel colours and traditional comfort. "People say I have dropped my cottage in here, but this does at least have straight walls and high ceilings!"

"I had always wanted a café, and I eventually found these premises. Sue joined me, and we started it in March 2011. We worked very hard to get it ready, there was nothing really planned, and a friend Jamie helped with the interior. Everything here has come from the tip or has been given to us: the dresser, the painted chairs. It's eclectic, a mix of food and lifestyle goods. We had Christmas Shopping Nights, which we will do again this year," and it's no surprise that Lotte had a big pink Christmas tree!

"The day before we opened we were still, at midnight, putting out the stock. We had no idea about pricing – 'What would you pay for this?' The builder made himself indispensible ironing the bunting. Daisy was here, and there was just a moment when Sue went outside and looked through a little hole in the Windolene, saw the whole thing set up, and said, 'Yeah, we're ready!' But we weren't! The next morning we got here at 6:30, Sue learned how to work the till about 10 minutes before opening, we hadn't numbered the tables, there was a queue out the door, and we had no system set up. We just didn't stop all day! In the evening, when we all sat down with a glass of fizz, it suddenly occurred to me, 'Wow, we're going to have to do this every day!' Now, it's really weird to think that we wouldn't be here. We now have such a lovely customer base of locals. On our first anniversary we were crammed again."

Lotte says, "I hate being described as a 'celebrity chef', because I'm not – I cook on telly," and it's that natural and honest approach that has endeared her to us, we who would really like to be able to cook. She has been a persuasive brand ambassador for Cuisinart and, yes, I can vouch for the fact that she does indeed use their
robust and iconic appliances at home, to make the recipes in her book and for the café. It was actually Lotte who taught this writer how to make butter. She creates everything, from the most rustic of slow-cooked casseroles to the lightest of sponges, and encourages her viewers and readers to do the same. She has a "you can do it" approach that has enticed many a lazy behind off the sofa and into the kitchen, even if it's only to ice a cupcake with pink icing and to sprinkle a little of that glitter.

Visit Lotte Duncan here

Lotte's Kitchen
2 Keen's Lane, Chinnor,
Oxfordshire
OX39 4PF

OPENING TIMES
Tuesday to Saturday: 9am to 5pm

Closed: Sunday & Monday
Visit Lotte's Kitchen here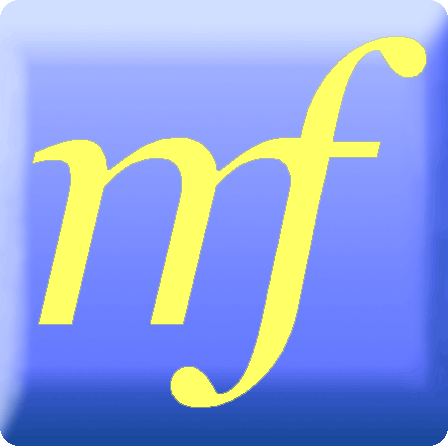 Michael Emmanuel - The French Horn
It was a hot evening, a rare one in England this summer, when we walked into The French Horn. This is perhaps
one of the most beautiful of country inns on the banks of the Thames. There was blazing sunshine outside and a roaring log fire inside. In fact the hotel (it's described as a restaurant with rooms) is celebrated for that fire, which not only gives a welcoming glow but provides the spit for the ducks which slowly rotate by the hearth.

We assumed the handsome besuited and formal chap who greeted us was the head waiter but it was in fact Michael Emmanuel, the proprietor. One realises right away that this is no ordinary owner. He is the General Manager and runs The French Horn along with his sister Elaine, and they have preserved everything that has made this gastronomic oasis so celebrated.

"My great-grandfather had oyster beds in Whitstable. My grandfather then went into the restaurant business, and took the enterprise to a different level. My father got involved, my mother was already involved. We've had shares in oyster fisheries, lobster fisheries, so it's always been about good food. It's not about the awards – they are fantastic when they come because they are demonstrations of recognition for our staff, they are the ones who do the work – actually it's also sourcing the best produce and cooking it well. There are criticisms from certain guides who say, 'But you serve food that isn't in season', and I say, 'I hear that, but to me, when it's not in season it becomes a delicacy, and that's what we are about. It's creating a bit of magic, a bit of theatre – people want to come and enjoy themselves, it's not about just coming to eat, it's about the experience. As long as we still enjoy it, we will always offer that experience."

The quality of fish and meat at the restaurant is evident. Michael explains that they have their suppliers as the cornerstone of the business. "When we had our London restaurants we also had a stall in Billingsgate and a shop in Connaught Street, so we know about food. I'm very lucky, we work with good local butchers, we source the meat from particular farms, and now we've got to know those local farmers who are producing the meat for us. It's very nice to have the traceability – I can ring them up and ask, 'Where's this come from? Can you tell me how it's been stored, how it's been kept?' and they will be able to tell me.

"The sausages are made by our butcher, the bacon comes from a local farm just the other side of Blewbury in Berkshire, our beef comes from Orkney as do our scallops and Dublin-Bay prawns, Dover soles from a fishmonger
in Ijmuiden in Holland, who will fly them in daily. He's someone that my grandfather used to deal with, and I met his son. We had to negotiate prices but due to the recession at that time, our fishmonger couldn't get any credit so couldn't continue in business. My grandfather loaned him the money so he could carry on supplying us.

"We have a good young team in the kitchen, and good suppliers. We look for loyalty from them, and it takes a lot to change. We are not going to be swayed by price, or by the 'new chap on the block': there has to be a reason to change – if we are getting quality then we stay with them."

I asked Michael if he had always wanted to be part of the restaurant industry. "I had a lovely education, and I always knew I was coming into this business, but my father said, 'No, you will be an accountant!' OK, fair enough – I got my A-levels, had my place lined up at university, and he said, 'Right, what do you really want to do?' I had ideas of a juicy placement in Lausanne, hotel and catering college, but he said, 'No, to be a restaurateur you have to start at the bottom and work up.' So he sent me off to work for Richard Shepherd for six months. I worked at Langan's in the kitchens, and enjoyed it. My father said, 'Do you still want to come into the business?' and when I said, 'Yes' he said, 'Right, France!' and he got me an apprenticeship with Paul Bocuse in Lyon. I was the first Englishman to work in his kitchens, and I was there for a few years. When I said that I would like at some point to work for Roger Vergé of Moulin de Mougins, he arranged that, and I spent some time there before returning to The French Horn. So that's where I really learned about good food."


How long has Michael's family owned The French Horn? "We bought The French Horn forty years ago. We had Wheeler's fish restaurants in London and that was the family business, and we, that was my grandfather, my mother Carol and my father Ronnie, were a third of that business. They wanted to buy The French Horn, but the owner would not sell to a company. After my mother had had myself and my sister, she wanted to get back into the restaurant business, but didn't want to work for the family, so she came to the owner and said, 'I know you won't sell to the company, but will you sell to me?' and he said, 'Yes.' We bought on 14th July 1972 – we are celebrating our 40th anniversary this year."

The French Horn is a chocolate-box-pretty building that is ironically and quintessentially English, and is a 19th century coaching inn; but has it changed much since Carol Emmanuel acquired it? "When we bought The French Horn it was just a three-bedroom hotel, without the round dining room." Michael offers a bit of associated cinema trivia: it seems the classic British film 'Alfie' with Michael Caine has a scene shot on the lawn. And that lovely vista has not changed. "We bought the cottages across the road soon after the purchase of the hotel. My father extended the premises to 21 rooms. He loves getting his teeth into a project." Those cottages are just as picturesque as the hotel.

How did Michael first become involved in The French Horn? "We sold the London operation in about 1988. Dad came back here, and I was working in France. I returned to look after front-of-house, which I thought was not too much of a leap from the kitchen, because of the schooling I had had – if anyone asks you 'What's the best way to be able to deal with a kitchen environment in a foreign country?' the answer is 'English public school!' It had been like being a third-former all over again – quite a harsh experience! I would hope it doesn't go on any more – I wouldn't like to think that my children would have to experience what I did. I don't think it would be appropriate nowadays. As managers we have a responsibility to look after our staff. What's amazing is the number of good 17-year-olds wanting to come into this industry at the moment – we're very lucky, we have some great people!"

The French Horn has recently had a change of head chef. Has that had an impact on the business? "We have never based our reputation on our head chef. We've always been about good food cooked well and delivered
properly. I've had just three chefs in 24 years. The first one I inherited from my parents, he stayed with me for five years and he was with the family for 20; I then employed Gilles Company, and he was with me for 18 years; my new head chef is Josiane Diaga. She's a wonderful lady who was my second chef. She went away to work in America as head chef, and when she came back to the UK I immediately asked her back as my number two, because I needed two strong characters in the kitchen. Gilles was offered a professorship at the Cordon Bleu school in London, and that gave me the opportunity to refresh. We interviewed many great chefs and I was pleased to say to Josiane that she was the best candidate. She is taking us in a different direction, and keeps raising the bar, pushing the envelope. It's about quality and it's about the customer; there are no big egos."

I noticed the hotel has a Pride of Britain plaque at the entrance. "The lovely thing about Pride of Britain Hotels is that you won't find any two the same. The only common thing is that there will be someone running it 'on the premises' be it an owner or a very professional manager. They are wonderful hotels – some are glamorous, some like us with the focus on the restaurant, some more on the 'hotel' side." Perhaps that's the key to the success of The French Horn. It's definitely smart, the food is unbeatable but there is that element that dark wood and fine upholstery can't provide. It's the glow not only from that log fire but from the genuine enthusiasm of Michael Emmanuel and his family.

The French Horn Hotel
Sonning-on-Thames
Berkshire RG4 6TN
Phone: 0118 969 2204 and 0118 944 2210
Email: info@thefrenchhorn.co.uk

Visit The French Horn Hotel here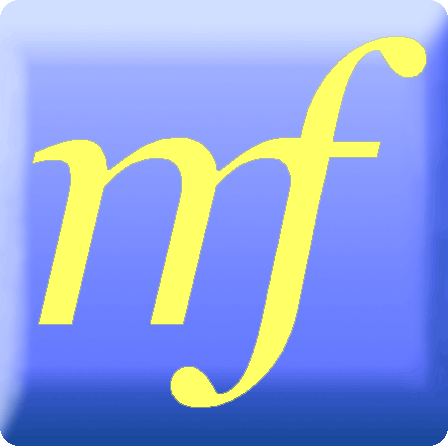 Alvin Leung – Bo Innovation Hong Kong, and Bo London
Bo London will be the next venture headed by "demon chef" Alvin Leung. He could just as easily be described as "the Man in Black" due to his habitual costume, although not his personality. He is an easy chap to like, with a dry sense of humour and engaging manner. He was in the UK to visit the site of his new restaurant, so I asked how much time he will be able to spend in Hong Kong at Bo Innovation when Bo London opens in September. How will he divide his time?

"I'm going to spend as much time as I need until I think the restaurant is ready. It's like nurturing a child: you leave the restaurant when you feel that it's working and sustainable by itself, operating smoothly alone. When that happens I'll return to Hong Kong but I'll come back regularly to monitor it."


Why was Alvin Leung so keen to open a restaurant in London rather than, say, Singapore or Paris? "I was born in London and I have an affection for the city so I will come back, it's not like I'll just open a new restaurant and not return! If London proves successful I do have ambitions to open more – but London first: it's special to me and I come here regularly.

"I left London when I was an infant. My father had been to university here and I came back twenty years later to go to university myself, and my daughter was born and went to school here. I've spent as much time as I could in London. This is not just a 'second home' to me, it is almost a 'home'. My dream was always to open in London: even when I started in Hong Kong London was my goal, it was always in my mind. If you open a restaurant like Bo Innovation – very innovative, very new Chinese – you want to do it in a place where there's an audience. Would you open it in Yorkshire, in Manchester? I don't think so, because what I do is not going to be easily accepted there, it probably wouldn't have an audience. You open a Broadway show in London and people will come, and I think I will have an audience here."

Did family play a part in his interest in food? Does he come from a family of food lovers? "My mother cannot cook, and that's well documented! In a Chinese family, if your mother can cook then why learn – we are lazy people!" he laughs. "So we had to learn how to do that for ourselves, we were getting sick of instant noodles every day – and believe me, instant noodles in the early 1970s were not even close to what's being eaten now – think 'wax'! I was brought up in Canada, so we had a relatively large kitchen where it was easy for a child to learn to cook. I started to cook around age 11 or 12, and I enjoyed it. I enjoy eating, too – you have to enjoy eating to be able to cook. I'm the oldest of four brothers, and my father and I prepared food for everyone in big batches – well, you can't cook something like a turkey just for one. My father used to love turkey, and he cooked one not just for Thanksgiving but every month, and when the stocks in the freezer ran down and we didn't have any left for sandwiches he would cook another one. There's so much you can do with turkey – sandwiches, fried rice, the bones are good for congee – and it was cheap. My father never taught me how to cook: I'm a guy, in those days you asked your father how to build a dog-house, you didn't ask him how to cook, or he'd put you through military school! And my mother's instruction consisted of telling me to read the back of the box!"

But despite Alvin's love of food he didn't choose a career in food right away. "I was an acoustics engineer, and I only started to cook professionally about seven years ago. I think having an engineering and a business background – everything except one in cooking – helped my restaurant survive. When I went to university here I worked as a waiter at my friend's restaurant, but that was only for about three months. I have never worked under anybody, and I don't think I ever would. For me having my own restaurant was the logical way to get started: if you haven't learned to do things classically, then just do things that are a little bit away from the norm, so people won't realise your mistakes!" Still more of that infectious Leung chuckle. "When you cook something classic there are benchmarks, something to which you can be compared; when you do something 'bang – just like that' those comparisons don't exist. People can't say you're good, you're bad. I tell people, 'I'm the best, I'm the worst at whatever I do, because I'm the only one!'

"Being the black sheep of the family, the rebellious sort, I wanted to do something that was unique. If you can do something that nobody else is doing, you don't have competitors. But your craft has to be accepted if you are going to succeed. I'm not going to try to educate everybody – that's the job of the journalists. I think it was a smart move, even if it happened to be a fluke, to do something where there are no rules. In these seven years I think I've learned a lot, and it's easier to learn from the top. You learn a lot more when you're at the top than when you're at the bottom – where you're washing dishes and you just learn how to get grease off a knife, how not to scratch an ivory handle. I've been learning, and I'm still learning, which is good. When you reach perfection you reach the end. Like the Olympics, it gets harder and harder to break the record, and if you don't break the record you're not going to be happy. When you start from the very bottom and still have a long way to go, there's a lot of excitement, a lot of opportunities for you to develop. I like the development stage, and when I reach a certain goal there's satisfaction. This is what makes me happy."

How did Alvin get his start, his break? "I was cooking seriously at home, doing elaborate dinner parties with a real menu and everything, and friends were saying, 'Your food's better than a restaurant, you should open one!' Never take that advice – it's the same with singing, friends will say you have the best voice they have ever heard. Ask strangers:
when strangers say you are good, you can believe them. During the SARS epidemic, a friend had a restaurant, a speakeasy, and it was not doing well. The chef left and I took over. I didn't drop everything and go there, I took my food and tried to see if there was a market for it. I am more of a pessimist than an optimist: I thought, 'This may not work, but if it works it's a bonus.' I think, being a businessman, that's a safe approach – you don't put all your eggs in one basket.

"So I did something completely new at that time in Hong Kong: using molecular gastronomy methods for Chinese food. There was a lot of noise from critics and writers from all over Asia, who came to Hong Kong to write about the trend for 'speakeasy' home restaurants, and there were a lot of great reviews. Then the celebrated Patricia Wells came and took me apart: she said I cooked like an eleven-year-old! I said, 'Great! Now let's move on, and start to take it to her level.' But she didn't tell me what her level was! I was, technically, still running the family business, but I was encouraged to push myself and go full-time with the restaurant. But how do you develop your cuisine? Do you shave truffles into everything, put foie gras in all your dishes, lines of powders, herbs, cress?

"In my new restaurant I want to showcase London with my cuisine – it's quite extreme Chinese: exciting, exotic, an experience. It's something that I want London to be involved in, that's why it's called Bo London, not Bo Innovation or Alvin Leung's. This is about London, it's a dream coming true, it's trying to show people what I have gathered, and how British food has inspired me."

Will Bo London have a different menu from that found in Hong Kong? "There are certain things on the menu that are delicious and that I have done all over the world; of course I'm Chinese so there's a Chinese element in there, and there will be lots of dishes derived from vibes I'm getting from London, from England. I am coming here not to show you what I can do, but what I have learned, what I am able to absorb from my surroundings. Innovative molecular gastronomy, fusion, everything – 50% of it has to come from where you are geographically for people to accept it."

From where does he find his culinary inspiration? "My ideas come from everything around me – from architecture, people, ingredients, restaurants. If you get inspired by a lot of things, then you are able to create from different perspectives: if you only get inspired by ingredients, you've only got one perspective; if you get inspired by techniques and ingredients you get two perspectives; if you get inspired by energies from the architecture and techniques and ingredients you have three, and so on.

"I have an affection for London. In London I'm in a happy environment so I can create better dishes and therefore have more fun here, I can put more effort into it. There's also a psychological element: when I'm happy, comfortable I can create something better. It's about the history, the surroundings, so I think I can do more here than if I try to figure it all out somewhere else."

What kind of restaurants does Alvin enjoy visiting? "My favourite places are comfortable; it may not even be about the food. The biggest problem is that I am always trying to analyse things, in order to learn from them. To do that, you have to understand what's good about it, what's bad about it. If you go to a favourite place, psychologically you are not going to be able to see the bad, you can only see the good. You have to expose yourself in all directions in order to pick up ideas, inspiration, and energy. My brain is always on the lookout for any opportunity to pick up new ideas."

What of Chef Leung's new creations – how do they evolve? "When you are creating something new, you are either making a new model, or changing an old model and you have to think laterally. Take the fish and chips we have here in the UK: say I was presenting that in Hong Kong. We don't have potatoes, so we have to do something else in place of the chips. The fish is the protein, the more expensive part. There is the comfort of the fried potato, so you have to think about a replacement for that starch that's there to fill you up. Instead of potatoes you have rice, or noodles, or taro. The batter for the fish - would it be the same? Would you substitute the salt with soy sauce, because the Chinese don't use salt? That's too obvious. Then think about fish and chips in the future, 50 or 100 years from now. Think about all those things and you start to get ideas and create something. Of course there's always a story around that particular dish, some sort of inspiration. You have to take yourself down many different avenues."


Is it, therefore, a process of modernising? "Yes, you can say it's modernising. You have to 'deconstruct' in order to put it back together again, but that term doesn't hold up as well as it used to. It's a method that an engineer uses when he wants to find out how a thing works and then try to improve it. But I'm not saying I 'improve' it; instead I say that I try to present it from another perspective. I take a lot of very strong Asian flavours, like morning glory, which many chefs never touch. I take on stronger flavours that may not be so readily accepted and try to make them more accessible to people who did not grow up with those flavours."

What is Alvin trying to do with Bo London? Is he going to educate us with his, well, innovation? "I would not try to educate you on how to eat – everyone's an expert on what they like. I might educate you on how to hold chopsticks, I can tell you how in Hong Kong we like to steam our food, but London has a very big Chinese presence, in the culinary sense. I'm not going to show you a lot of things that you haven't seen before, but I'm going to present them in a slightly different way. If you go to a normal Chinese restaurant, hopefully you get what you expected. For what I do, extreme eating, I'm trying to pleasantly surprise you and give you the unexpected. That adds to the pleasure, the excitement. If it's predictable you're not going to be excited by it. This is what I do, and this is what I'm reasonably good at."

How would Alvin describe his menus? "My menus evolve. Take molecular gastronomy: seven years ago you sprinkle some powder and everybody's excited. Now that trick does not work so easily. You now have to go to a different phase – I don't say 'level' because food can go sideways as well as up. Now people eat out so much, and it's getting harder and harder to impress. There's a generation gap. Things are changing rapidly.

"These days I don't try to impress you with bubbles and jellies and powders in every single dish – you need to balance the menu. It can't all be 'smoke and mirrors', you have to offer a dish that's a bit more comforting as well. Each dish is judged by the test of time – it only stays as long as people continue to come back for that dish. But there are some dishes from seven years ago that I continue to refine, or that I bring out from time to time, dishes that 'click' or just work.

"My formula is always to find out what's going on, and not just to go with the trend. You have to move in a different direction or you're just part of the mass. It's important to sit down and think about the model, and work on the psychology: you can break through culture barriers by using that. There are certain things that everybody needs, and taste is one. But if in England you like your food at a certain temperature, then I'll address that subliminal need."

It all started with a kitchen and a kid. Does Alvin still cook at home? "At home I cook simple stuff, soup, congee; we're quite good at cooking, just not very good at cleaning up!" I would say that Alvin stands a very real chance of cleaning up, in two great cities.

Vist Bo Innovation here

Chef Steve Boswell, aboard the Glen Tarsan
Glen Tarsan is one of the converted fishing boats in The Majestic Line fleet. It's now a cruising hotel with a fabulous restaurant, or you could describe it as a 'moving restaurant with rooms'; but it has such a reputation for fine food that it has been welcomed as a static 'botel' over the winter months. Chef Stephen Boswell is one of The Majestic Line chefs and responsible for its celebrated cuisine.


I asked Steve whether cooking was his family business. "I have always had a passion for food – mainly out of necessity as my mother was a terrible cook and my grandmother was worse! It's always been the men in the family who cook – my father cooked, my grandfather cooked, and I started about age 12." Mum wasn't a complete disaster in the kitchen, though. "I can remember Mother made apple strudel, and I loved it – she had never made anything as fancy as an apple strudel before – I was impressed and my friends were impressed, and that stuck in my mind."

"I was the first one in my family to take up cheffing. I had learnt the building trades, and when I was 15 I ran away from home to work on a Clyde Puffer, because my father had been on a puffer. I worked as a deckhand-cook, but the school board caught me and dragged me back! The company had folded by the time I was old enough to get back into it - the puffers were dying out. I tried my hand at waiting, as a hall porter, on the building sites, I was a coalman for a while. But my hobby had always been cooking, and in my 20s I went to Glasgow and washed dishes in an Italian restaurant. One day the sous-chef was asked to do something that he couldn't manage; I did it, and got promoted. Then I went to the Trust House Forte hotel in Glasgow and rose through the ranks quickly, so within 3 years I was head chef.

Chef Steve is passionate not only about food but about cooking as a life skill: "People can't afford to go out to eat at fancy restaurants so they've got to learn to cook, especially these days, and it's simple. I'm usually the one who cooks at home – I can make soup from a stone! You can see from the galley that you can cook in any space and you can do any type of meal – it doesn't have to be macaroni cheese, you can present Chinese, Indian – everyone should be able to cook our national dishes!"

"I'll always be a 'hands-on' solo chef. You don't have to go through the route (like Marco Pierre White and Gordon Ramsay, say) of going to France for so many years, smashing your head against a wall and where the chef's beating you up. It doesn't have to be that way – it's the love of food that comes first, then you'll get it. Treat food simply, so whatever your main ingredient is, you can still taste it underneath everything else. Complement the food, don't drown it. That's the secret of Michelin chefs – complement the ingredients, buy the best – so why not do that in a small pub or restaurant, too?"

Does Steve find there are particular difficulties when one has a kitchen that rocks about a bit? "I had been trying to get into the Majestic Line from 2 or 3 years after it started, and I have been here 3 years now – I love it, it's fantastic. Sourcing the ingredients is very important, because good suppliers are hard to find. The most difficult part is cooking when the boat's rolling, but I have the knack! There isn't a weather that I can't cook in. But I always carry seasickness cures for the guests - that really work!" he says with a cheeky grin. "If passengers have any special requirements I can prepare a menu to suit them. One week I had to run three menus because of special diets – difficult, but it's all down to timing, really!"

"The 6-day voyage is the longest one on the itinerary, but we can
do private hires that may be up to two weeks. I love my job. For ten years previous to this I did the 'freelance' thing, away from home, and I missed my kids, but I have a daughter who's 10 years old this year, and I want to see her growing up.

How does Steve describe his cooking? "The first couple of days the menus onboard are traditional, and I do try to keep to local ingredients, but I cook them in different styles so people can see that local foods can be presented in a contemporary or international fashion. You don't have to have a plain steak, you don't have to have a lamb shank with onion gravy and mash. I think that after a week of just traditional food you wouldn't be able to move!"

I asked Steve if he has any signature dishes. "I believe our sticky toffee pudding is the best, so I usually try to include that, though it takes different forms; and I do a Haggis: it's a pan haggis that doesn't involve heart and lungs, which might put some people off, so it's just liver and lamb. I do a seafood buffet which is spectacular – we have some of the best shellfish in the world, and I use different spices, including a tagine spice-blend for lobster." The seafood banquet is an eagerly anticipated part of the voyage and is a spread of epic proportions. Yes, lobster, but also crabs, mussels, prawns, clams, langoustines, scallops, cooked in a variety of ways. Steve buys these shellfish from a supplier on the slipway at Tarbert. It doesn't get much fresher than this – bags moving with still-alive crabs and lobsters. Steve treats seafood with care and respect, and acts as a roving ambassador for the best that Scotland can offer; and its offers a lot.

Scotland has, in the past, been famed for great ingredients but poor meals, an emphasis on sweet or fried foods, with the celebrated deep-fried Mars Bar encompassing both genres. "Internationally we have had a reputation for bad food, but in the last ten years both English and Scottish Culinary Olympic teams have beaten France, so we are up there – the food's fantastic now. Of course, you still find the 'deep-fried food' places, and we are something like 50,000 chefs short throughout the UK. We still suffer from the laziness of the owners, they haven't want to pay a decent wage for decent food, so they recruited anyone who could operate a fryer. But go to Glasgow or Edinburgh and you'll see massive improvements in the food, they are up to date with London. The problem was that for years nobody complained, but now I'm glad to say that customers will complain, and restaurants are paying attention!"

"When I was freelancing I was 'labour for hire' and I travelled all over Scotland because of the shortage of chefs. On my own I did up to 32 two-rosette standard fine-dining meals, and 94 one-rosette bar meals, in a kitchen about the size of this wheelhouse!" We were standing by the ship's wheel in a room of about 2 x 4 metres which is in fact slightly larger than the galley which is Steve's usual place of work on the Glen Tarsan. "I get greedy over kitchens, though – I work a 2-weeks on, 1-week off schedule, but after I've worked in the kitchen for a week or two I don't want anyone else to come in and use 'my' galley!"


In the winter The Majestic Line ship is static, tied to a pontoon, so they have a floating restaurant offering dinner, and bed-and-breakfast – a 'botel'. Dinner is always a six-course: canapés, starter, main, dessert, cheeses, and home-made sweets. "I think my best training was at Trust House Forte, where I got to work as a carvery chef and a banquet chef. But some were there for 5 or 6 years and never got to see the other sections. One chef came and wanted to work as a baker and pastry chef, but couldn't make bread, and I could, so I said to myself, "I don't want to be in his situation, I'm going to learn everything."

Although a great advocate of traditional Scottish dishes Steve is not afraid to push the envelope. "I'm doing a little of the experimental stuff, too – a bit of the 'Heston', like hot jellies, but I haven't perfected that yet, so it's not on this week's menu! I love trying new cooking methods, and my son is into that – he worked at the Linen Room with a great young chef, Russell Robertson, in Dumfries and he was a Heston Blumenthal devotee. I like a challenge, and try to keep up to date, keep my finger on the pulse, though most of Scotland is about 5 years behind what's happening in London."

Chef Steve Boswell does have a few logistical problems that most of his peers don't have to worry about. He can't just pop out for a litre of milk. "I get the deliveries the day the passengers arrive, and generally the ingredients are vac-packed and will last me 3 or 4 days, and then I start picking up more groceries as we go along. I also keep a freezer supply in case bad weather prevents us collecting our shopping list."

"I think I have tried cooking everything on this boat, and presented everything that's possible from a galley this size. I've been here for 3 years, and my menu changes every week – I never present the same thing twice, unless it's a 'standard' – shortbread, haggis, sticky toffee pudding. The average weight gain is 4 pounds in 6 days!" That sticky toffee pudding is considered by many of the Majestic Line passengers to be the best they have tasted and is partly responsible for that weight gain.

Steve seems to be creating his own culinary dynasty – well, the Roux brothers did it! "Both my sons are into cooking: the younger one has been on Iron Chef as Martin Blunos' sous-chef, and the other is a very good pastry chef, working locally. I started my children cooking at the age of 6 or 7 at home, so I hope to have a family of chefs!"

The Majestic Line
3 Melville Crescent
Edinburgh
EH3 7HW
Email: info@themajesticline.co.uk
Phone: +44 (0)131 623 5012
Visit The Majestic Line here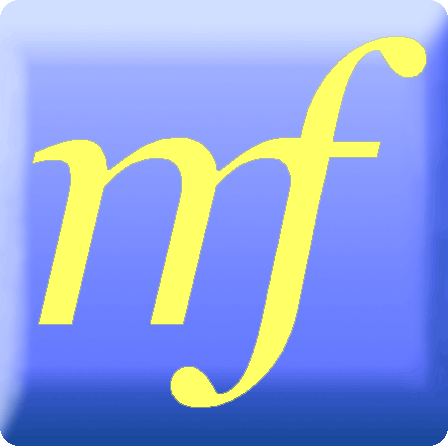 Chef Nooror Somany Steppé, Blue Elephant
Chef Nooror Somany Steppé is petite, attractive and vibrant. She grew up in Thailand's Chachoengsao province, has a shy manner and says she finds it difficult to sing her own praises: she explains that it's part of Thai culture to be modest. But don't let that quiet manner fool you – Chef Nooror is the founder of a successful international chain of Thai and Indian restaurants.


The Blue Elephant did not first see the light of day in Thailand but in Northern Europe. Nooror says "I went to Belgium while my brother was there, to study French and to learn French cooking." Between her culinary and linguistic lessons she found time to meet and marry Karl Steppé who was an antiques dealer in Belgium. "I knew that I wanted a career in food, because of our family business. I had started pounding curry paste when I was 9 years old. My Mum and my sister cooked a lot and used to send rice and curry to the market; and Mum used to make Massaman curry paste for friends' weddings and celebrations, and I remember helping to make those pastes."

Chef Nooror didn't at first anticipate that cooking in Europe would become such a big part of her life. She could very easily have become a designer as that was one of her first loves. "I used to cook for our friends and they said it was so good that I should do it professionally. Almost as a hobby, we set up a small business in Brussels. I didn't expect the enterprise to become as big as it is now, but Thai food has increased in popularity over the last couple of decades."

All the restaurants in the Blue Elephant Group are beautiful. There are two Indian restaurants in their portfolio – one in Brussels and the other in London, and both called La Porte des Indes. The London branch has an award-winning chef, Mehernosh Mody, and remarkable décor featuring a sweeping terracotta staircase and a waterfall. It's considered by many to be the most attractive Indian restaurant in London.

The Blue Elephant Thai restaurant in London has just moved from Fuham to Imperial Wharf. I asked Nooror if she felt that a move, after being so long established at its original location, had impacted the restaurant. "The move of Blue Elephant from Fulham to Imperial Wharf was important for us. The location is much more beautiful now, on the river, like in Bangkok, and I think the area is much more charming."

The Blue Elephant at Imperial Wharf is to Thai food what La Porte des Indes is to Indian food. It's modelled on a traditional Thai house of dark wood, carvings, flowers and statues. The lower ground floor Dragon Bar dominates the space and is a vision of shimmering gold in the evenings. Everything here is in impeccable taste. "I give credit to my husband for the concept and design of the restaurant – he loved Thailand and tried to make 'the best of Thailand outside Thailand'. There will soon be a cooking school (opening in September) on the 1st floor. The restaurant chefs will run mini-classes that will teach people how to make curry pastes, desserts, salads, and how to carve fruit."

Had Nooror found it difficult to start a Thai restaurant in Europe all
those years ago, when hardly any of us had eaten Thai food and few people had visited the country? "Thirty years ago we had to arrange the import of Thai ingredients directly from Thailand to Brussels. Now exports of Thai produce are very important to the Thai economy. The increase in the number of Thai restaurants outside Thailand really helps the farmers. Things like lemongrass, galangal used to stay in the ground, but now they are exported."

Even after living outside Thailand for many years Chef Nooror does all she can to support her homeland. She is still a proud Thai who wants to help and promote her country and its people as much as possible. Nooror has restaurants and cooking schools which employ locals but she also has her range of sauces and pastes, produced in Thailand from local ingredients supplied by local farmers. "I send my curry pastes to 26 countries and they earn 15 million baht for the economy. I am developing stir-fry – a lot of people don't want to eat curry made with coconut milk, due to health concerns, so this month we are launching sauces for stir-fry. Our customers want fast and healthy dishes. Next year we are looking at ready-cooked products to which one just adds meat. I never stop creating – I just love cooking!"

Although the Blue Elephant Group is a well-respected international company it's still very much a family-centred business. Nooror and Karl have three children and two of them are already working for Blue Elephant in Thailand. Their son is in charge of the new Blue Elephant restaurant and cooking school in Phuket, while daughter Sandra heads the Bangkok operation. "I hope that one day my daughter will take my place – she's better at the PR than me, she's more extrovert, where I am shy." Karl is in control of the finances, but takes over the cooking when they are both at home, and is said to cook 'delicious' steaks for his wife.

It's evident that Nooror is a long way from retirement. She is a youthful dynamo of professional energy. How does she envisage her future? "I want to continue to evolve the business, I'll train my staff, and I'll develop my products. I work with the Thai government to produce TV shows, and I teach a lot of chefs – I don't hide my recipes, I share what I know." Nooror says that she is often approached by people who want to open their own Thai restaurants: they want advice and Nooror is always happy to encourage those who will promote Thai food across the globe.

"My life's so busy! I think I'm a lucky person – there are a lot of chefs better than me, but I have had good luck." But she is indeed talented and is now at the helm of a fleet of restaurants that have drawn the benchmark to which others aspire. Chef Nooror Somany Steppé would never be so bold as to describe herself as Thailand's Culinary Ambassador, but she truly is that ...and a very modest one.

Andrew Wilson, Executive Chef at Ashdown Park Hotel
Andrew Wilson has returned to Ashdown Park Hotel in Sussex for the third time and he is now executive chef. It's not difficult to understand the appeal: it's the quintessential English country house hotel – Gothic Victorian architecture and more than 180 acres of grounds.


Andrew heads a team of 25 in the kitchen at the Elite Hotel Ashdown Park's Anderida Restaurant but I caught up with him at the Bluebell Railway station at Horstead Keynes. No, he wasn't waiting for a train but rather serving afternoon tea on a polished and gleaming Pullman carriage during the Sussex Food Festival weekend.

This chef has a relaxed manner and a quick smile, his conversation is peppered with compliments for the quality of baked goods at the show, and for his staff who joined him on this cool, blustery day. He comments that he would love to offer his hotel guests some of the locally produced jams but he would need so much that a small producer would have trouble consistently filling the order. Ashdown Park Hotel is, however, a sponsor for the Sussex Food Festival, which allows small producers to have a forum for their quality wares.

I asked Andrew why he chose to become a chef. "My eldest brother was a chef in the Royal Navy, and as the youngest in the family I looked up to him, and was always interested in what he was doing around the kitchen. My mother has a small wedding-cake business, too. As I 'slipped through the net' when the school was picking the football team, catering was what I decided to become involved in, and I wanted to get to the top. It's been long hard hours, long hard days, some very tough restaurants and some very good restaurants to get here."

Andrew is a Dorset lad and wanted a local culinary education. "I went to college in Bournemouth. You have to plan out your route to where you want to get to; I was determined to become an executive chef, so I set my goals and worked towards them from a young age.

"I did some stages at restaurants while I was at college – Le Gavroche, The Hyde Park in London – to get a 'taster', to get that experience. That process is designed so that a youngster can see what it takes to get to the top places: that's when it hits home! But you have to work hard at any job; it's true that catering is long hours, but it's very rewarding, and it was more of an inspiration to me – I wasn't put off.

"After college I worked at a small hotel in Weymouth, where the food was traditional, and at the Sea Cow Restaurant where the chef/patron was head of cuisine for the British Culinary Olympics team, and where the emphasis was more on fine dining. From there I moved up to London to gain experience in Michelin-starred restaurants. I wanted to work in London, but I always knew that was only temporary." Andrew is still a country lad at heart.


Andrew's food is contemporary British so I asked him how he viewed the place of British restaurants in the international culinary arena. "There used to be just a handful of Michelin-star restaurants in the '80s, and most of those in London, but these days they are everywhere. This is both a good thing and a bad thing: it's good that there are so many chefs at that level now, but it can take the shine off that Michelin star: there are so many different styles of cooking, so you can go to a pub and have good steak and chips and they'll have a star for it, or go somewhere else and have an amazing gastronomic experience, and that restaurant will earn the same star. The criteria are so mixed now, and no-one's quite sure what you have to do to gain a Michelin star. But we do have some very clever chefs and very innovative chefs, and it's a good thing that Britain's on the culinary map – not just France and Spain. It's changed massively in the last 15 years.

"We have a clientele from all over the world, and my job is to 'wow' them with the food, so it's traditional with a contemporary twist, and I use modern techniques and equipment. We don't go too mad on the 'molecular gastronomy' side, but there is an element of that – it's important to keep it in context, and use it to your advantage."

Andrew has worked at Ashdown Park on several occasions during his career and it seems to be a magnet for him. "I've been at Ashdown Park for 7 months now, and we have changed the food dramatically – flavours, techniques, getting the best out of the ingredients. When you have worked at 2- and 3-Michelin star restaurants you realise that their techniques are so different, so precise, and you can bring those elements from a 40-cover restaurant into a hotel of the size of Ashdown Park. Customers are starting to notice the difference in style. It's important to motivate the team, and to keep everyone interested, because the industry is changing all the time. This is a big establishment to manage, so although my name's on the food there is a big team, and there is some management too, it's not all cooking!"

Sourcing produce locally for Ashdown Park is important for Andrew and he likes to support the Sussex economy where possible. "Guests like to know where the food comes from, so, price permitting, we will buy from local suppliers where we can – we have fantastic produce around here, like the 32-day aged beef from Lamberhurst. I don't have what you'd call 'signature dishes', but there are a couple of things that I've kept on the menu: we have a salmon that we cure in black treacle, served with a passionfruit jelly with peanut dressing and a little spring roll with mango, chilli and coriander; then there's our duck with squid, which works so, so well, and we do a duck dumpling with it, with lime and peanut – Asian with a difference! These are two dishes that I take a particular pride in."

What does Andrew like to eat at home, and what were his childhood favourites? "At home I appreciate the comfort of sausage and mash, a shepherd's pie or a nice bacon sandwich! But my wife Roberta cooks very well, and we do take it in turns – I have to have some down-time, otherwise I'd be thinking 24/7; cooking food away from the restaurant is vital for me. I remember a cauliflower cheese that my grandma used to make for me: I didn't like cauliflower cheese when I was younger, so she made one with crisps on the top and then baked it – I'll tell you what, I loved it, and from then on it had to be crisps on cauliflower cheese! And Gran's steamed puddings and crumbles – you couldn't beat them."

Yes, Andrew has an appreciation of tradition, but he wants to take that forward and showcase the exciting face of new British food, while retaining the essence of his local ingredients.

Anderida Restaurant
Ashdown Park Hotel & Country Club
Wych Cross,
Near Forest Row,
East Sussex
RH18 5JR
United Kingdom

Phone: 01342 824988
Fax: 01342 826206
Visit Ashdown Park here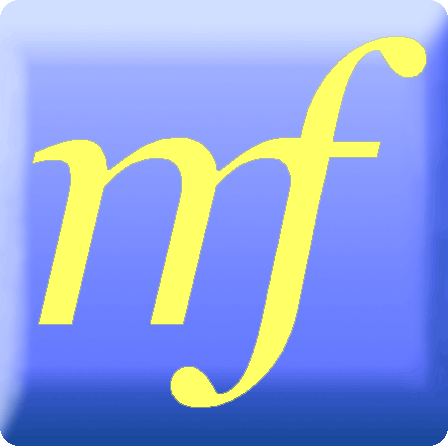 Ignatius 'Iggy' Chan – Singapore's Sommelier
There are few restaurants owned, run by, and named after a sommelier but Singapore's iconic "Iggy's" is just that. Ignatius 'Iggy' Chan is an immensely likable, warm and animated restaurateur who has given his name to one of the most celebrated destinations for food lovers across Asia and indeed the world. "When I'm in a gathering of chefs I feel a little embarrassed because many people call me 'chef' – but I'm a sommelier. I have so much respect for chefs that I don't want to pretend to be one!" he says modestly.


It would be easy to assume that Ignatius had come from a family of caterers and that perhaps he had always had a passion for fine ingredients, but he drifted into the business by chance, and a happy one for us, the appreciative diner. He didn't embark on his career because of some kind of culinary passion, it was hardship and the practical need to survive, he says, that forced him initially to take that path. "I had no clue that my future would lie in this business. I am in the Baby-boomer age group. Singapore was just industrialising, times were tough, kids like me who didn't come from a privileged family didn't have the luxury of being exposed to fine dining. We grew up eating well because we cooked hearty Chinese food, we drank a little beer and Chinese wine, but that's it – we were not into this 'lifestyle' thing. Food was a necessity, something to nourish us, to bring people together."

"I finished high school and had not done well – I had been naughty," he says with a grin, "and failed most of my exams – so I went into the army to do my national service. I finished that and had to get a job quickly, but that was the time of Singapore's recession, about 1984." He tried every job, but entry-level hotel receptionist posts demanded A-levels and good English; he even went to a furniture design shop, but they could not offer him a scholarship to continue his education. "Then I walked into the Goodwood Park Hotel: they needed a commis waiter in the coffee shop. I saw all the equipment, the siphon gadget, I had never been to such a place, I was so excited and I said 'Yes, I'll take it!' even though they were only paying $400." Iggy learned how to make the different coffees, but looking through to the restaurant he could see the elegant diners and waiters, and was impressed.

Singapore was developing, and there were eight or ten new hotels opening. Desperate for staff, these hotels were offering scholarships for hotel schools, and Mandarin Oriental gave Iggy his opportunity. He says that's why now when he travels he always tries to stay at a Mandarin Oriental hotel. "They sent me to a local hotel school which was a joint venture with Ecole Hôtelière de Lausanne. That's when I really started learning about the business. My work experience gave me a head start over the other students who had come straight from school, even though I wasn't as smart as some of them."

"Here in the UK students interested in food and wine can so easily hop over the Channel to the 'land of wine', and you are brought up in a culture that teaches appreciation of wine from a young age; but not in Singapore – it's been more challenging for me there. But
somehow, I don't know why, I had an instinct to want to discover wine and food – it's not from my parents, maybe it's from the television."

Is it more difficult to head a restaurant as a sommelier rather than as a chef? "I see it as an advantage. When a diner eats something that they are not totally happy with, or encounters flavours that they don't like, they won't mention that to the chef, especially when the chef comes out and asks, 'How was the meal?' They will say, 'Oh, yes it was excellent, wonderful...' But the advantage of my role is that they feel comfortable telling me the truth, because they know that although the restaurant bears my name, I'm not physically the one preparing the food. They are happier telling me because they know I will convey it to the kitchen. If I were the person preparing it, the comment would hit harder, more personally, but I'm a 'proxy'. I'm in a better position as the sommelier/owner, especially if I have a good team of people that connects well – as opposed to a team around a celebrity. I try to play down my role as a personality."

"We call the restaurant 'Iggy's' – we are not the most creative people," he jokes. "When we started we wanted to call it 'Chardonnay' or 'Pinot Noir' and then we moved on to vegetables: 'Aubergine', 'Peppers', and so on, but it was not representative of what we wanted to do. We said, 'Actually, let's just call it "Iggy's".' A lot of guests who come don't know me and just think it's the fictitious name of the restaurant – which is good!"

Ignatius Chan isn't a chef, so how does the restaurant develop its menus? Which comes first, the wine list or the bill of fare? "It's a chicken-and-the-egg situation," he says. "I believe there are no absolutes in wine and food pairing. A lot of people play along with a restaurant, they dare not criticise because 'the restaurant employs professionals'; even though you personally think a combination doesn't work, you assume 'maybe that's how it's supposed to taste'. I felt drawn to the marriage of food and wine, even though I was not exposed to it like kids in Europe."

I asked Ignatius if he felt that that freedom offered him some advantage. "Because I don't have that tradition that says 'This is the right way, this is the wrong way', when I travel and see something different I am not so set in my ways and I am confident enough to bring ideas together, adapt it and introduce it for our market. We have to find a concept that people from Europe can understand. We call ourselves a 'Modern European restaurant' but I don't know what's so European about our concept, apart from the kitchen layout! A lot of our food and techniques we adapt from the latest top progressive restaurants; flavours we adjust for the diners we have in Singapore; ingredients we take from wherever we think is the best source. So if you ask me what kind of
restaurant we are running, I would have to say it isn't a Chinese restaurant, we are not a Singaporean restaurant (apart from the fact that we are in Singapore), but definitely we are not traditional European; so we call ourselves 'Modern European'."

I asked Iggy why he considers his restaurant European at all. "My explanation is that it is European because the kitchen is laid out on European lines. With regard to the menu, we offer lots of snacks to start, then something cold and refreshing and light – oysters, or sorbet, something to wake up the senses – and then we jump into something warm, building up to hot – fish, fried food, noodles. Sometimes we serve rice at the end, which is not European: we don't have rules. We have learned that ultimately we can't please everyone. Running a restaurant you constantly feel that you might fail tomorrow, even if you are successful today, so that keeps you on your toes! We fear that tomorrow people are not going to like us – my advice to others is 'Don't open a restaurant!'" he says with a wry smile.

Ignatius Chan is a successful sommelier, so what advice would he give on wine pairing? "You need to find flavours of wines that don't overpower or dominate; flavours of food that don't overpower the wine. For example, tannic red wine with oysters – the wine has an 'iodine' taste and that's not what you are looking for, it's a disastrous match. But if you take a Chinon from the Loire, young, very light, or a Pinot Noir from the Loire, and serve it slightly chilled, that's not so bad; not the ideal match, but if someone wants to drink only red wine and likes oysters, you can do it. I use that perspective: we have a wine list comprising wines that are complementary to food – nothing extreme, we focus on Champagne, Riesling, Chenin Blanc, Pinot Noir, and a good selection of Bordeaux simply because we are in Asia and every Chinese customer wants to try it. So our wine list is predominantly Burgundy-driven because I find that Pinot Noir works very well with food: if you want to take a bottle of red wine that will go through our menu, which is predominantly seafood, and then finish with meat and cheese at the end, then a Pinot Noir will work with everything. It is light enough to go with certain seafood dishes, and has enough body to take on meats like pigeon, quail and even steak."

Who does Ignatius consider to have had the most impact in the culinary forum? "I think Ferran Adrià has been the most amazingly influential person in the culinary world in the last fifty or a hundred years; it's through people like him that food evolves. But you must understand how to interpret what he is trying to do, and not follow blindly – that's the danger, because people think that they can follow Adrià by looking at his books, or on Youtube. But that is two-dimensional, you can make something that looks like his but when you eat it you are a thousand miles away. You have Bocuse, Alain Chapelle, great Japanese and Chinese chefs who have created a lot of interest, but not like he has done."

"It's almost like a virus spreading around the world, and a virus can be either good or bad – that's the danger,
people can be over-creative. There are two kinds of food today: food that nourishes and satisfies, and food for the intellect. Too many are trying to make intellectual food and forgetting how to make nourishing, tasty good food, and that is very sad. Nine out of ten young people that I interview only want to work for us for six months, to see as many things as possible and then to move on. Everything is about creation, breakthrough, innovation, progression; they forget that the foundation of food is the pleasure of flavours and taste, and food has become too academic. Too many want to be chefs, and nobody wants to cook!

We are treading a very dangerous path – I can't pretend to be a chef, but in moving forward some are missing the long and difficult training that chefs used to go through. Michel Roux, Ferran, Robouchon, Yoshihiro Murata in Japan have all put in so many gruelling hours in the hot environment for 8, 10, 15 hours at a time to refine, to learn. It's not happening today – they will do it for 3 months, take a break for 2 months, then move on somewhere else. It's more like going through university, there is no longer the discipline, the quest is no longer to create a good dining experience, it's to absorb as much knowledge as they can and eventually to 'break through', to do something as great as Adrià and become a star. There's the big divide: there's only the super-innovative, or the chains of restaurants that make good comfort food but are doing nothing with passion."

Ignatius Chan has infectious enthusiasm and imagination but he remains grounded. Iggy the restaurant is a product of vision and good taste, presenting great food with flair. Ignatius maintains a grip on old-fashioned ethics and it's served him well. No hint of celebrity ego, it's all about the food ...or is it the wine?

Iggy's
The Hilton Hotel
581 Orchard Road
Singapore 238883
Visit Iggy's here

Chris Kimball – Britain discovers America's Test Kitchen
The majority of readers based in the UK will have no notion of who Christopher Kimball might be, and to mention that he is the host of America's Test Kitchen will hardly be enlightening. It's a programme new to UK satellite and cable TV although it's into its 13th season on the US PBS network, which offers quality broadcasting in a sea of mediocrity.

Chris visited London to promote his show. Dressed in a formal black suit and looking taller than he does on TV, this New England lad wasn't out of place in the classic wood-panelled Old England library where we met – a sartorial change from his habitual red pinnie when in front of the camera (although he has been known to dress as a pumpkin). America's Test Kitchen seriously educates in a light-hearted fashion. Recipes, products and kitchen equipment all have their regular slots in the show.


Christopher Kimball has never been a professional chef but started his career in the publishing industry. 'I've always been interested in cooking – I started baking when I was 7 or 8, and I remember the joy of cooking. My mother was not much of a cook, and my father, I think, didn't have tastebuds. I spent summers and weekends in Vermont, and in the town there was a baker, Marie: she sold bread and cookies and pies. I spent a lot of time at her house. When I went into town I would stop by and she always had a slice of bread and a cup of tea for me – she fed everybody.

'She had the 'Vermont' technique of teaching – never tell people what to do, just show them what to do. My sister cooked with her more than I did, but I helped out, and if I was doing something wrong, I'd suddenly notice her next to me doing it the right way, without saying anything. The charm of that, if you're a kid, is that you're treated like an adult – and you find that you can cook, this huge 'adult' thing. That's part of the pleasure of cooking, you're developing a skill, and even if you are 10 years old you can bake a cake.'

Chris describes the impact of America's Test Kitchen on the general American public: 'I've had so many people come up to me almost in tears and say, "I can't tell you what this did for me. I used to go to the kitchen and nothing ever turned out right, I thought it was me; then I started using your recipes, most of them work for me, and now I'm a cook!" That's a transformative thing for people psychologically, not just that the food's good, but now they can cook! In this day and age, you can't even fix your car with your hands, and there are so few things you can create for yourself; cooking is the last vestige of that. If people can go into the kitchen and cook for family and friends – it sounds corny, but it's true – it's a huge thing for people. And it doesn't have to be fancy, in fact the simpler the better.'

I asked about the state of food television in the US. 'The Food Network is about entertainment, not about teaching people to cook. But they made a lot of money, and now everyone else has caught on. I think the problem is, as in Hollywood, the 'star' system. Those shows depend entirely on the 'celebrity chef' model, which is doable if you have a system for finding the next Rachael Ray! That's what the Food Network is about – they are always looking for the next potential star.

'But that's not what we do. So for the first season I asked the director if I should get acting lessons, and after he had picked himself up off the floor laughing, he said, "Listen, pal, you're not an actor. You guys are just going to stand up and do what you do. That's all you know how to do, and either people will show up or they won't. You are who you are, you don't have the skillset to be somebody else, so just go do the show, and we'll keep our fingers crossed that someone wants to see it!"' Well, evidently viewers liked what they saw and have remained faithful to America's Test Kitchen down the years. It has very real appeal for people who actually want to learn to cook or to improve their skills. 'So there's an authenticity to it, because it is a real place with real people, and we've been working together forever. We are just doing what we like to do, and that's the charm of the show – it's not trying to be a contest or a cook-off.'

It's not just a cookery lesson, though. America's Test Kitchen has blind tastings. A panel evaluates, say, half a dozen orange liqueurs. They will mark the products and then shroud those bottles in brown paper bags and invite Chris to offer his opinion as to his favourite. He is rather proud of the fact that he does not always agree with those panel 'experts'. 'Those taste tests are for-real. Once in a while we disagree, though about 80% of the time we do agree. I did a cocoa tasting last week, and I picked Droste, and everyone else picked Hershey's cocoa, and I just said, "We should fire them, they don't know what they're doing!"' he laughs.

Chris has his focus on American food, so how about other cuisines and their impact in the US? 'I think having the basic techniques of French cooking at your disposal is hugely important, but now there are so many things you can do that are more interesting, that can be done in a short time on a Tuesday night to create something really tasty, using ideas from other countries. I interviewed a Turkish chef in Boston, and she introduced me to some of the spice blends they use in Turkey – zatar and other things – and I put it on everything now: eggs, pizza, chicken, and it tastes great.'


Perhaps the secret to the success of America's Test Kitchen is that it's practical and has a realistic appreciation of what its viewers want: good food in a timely fashion. 'When I've had an opportunity to work with people who cook a lot, they cook simply. There was once a couple who invited us over for Sunday brunch, and they had made 20 dishes – I suppose they had wanted to impress me. The first time I ate with Julia Child, it was Oyster Stew: she heated it up in the oven, bought a baguette, a bottle of wine, and some fruit for dessert. She made that one thing, oyster stew, and it was fabulous. I'll never forget that lesson – make one thing, maybe two. So I say if you want to be a good cook, pick twenty-five recipes that represent a range of cooking styles, and cook them so many times you don't need the recipe. You only need twenty-five – a braise, a stew, a sauté, a basic quick bread, a yeast bread, an egg dish, a skillet-to-oven meal, a basic vegetable preparation, a mash of some kind, a roast... you can list them off. You can probably cook for the rest of your life with just those twenty-five recipes. Ultimately you need a repertoire that makes sense for you, for where you live and for the seasons. So if you're cooking in Vermont where you have a lot of meat and potatoes – those are the only two things that grow in Vermont – those ingredients make sense for that place. If you lived in Sicily it would be a very different repertoire.'

How do Chris and his team choose the recipes for the shows? 'One of the rules for our recipes is that all the ingredients have to be found in supermarkets. It takes weeks to develop our recipes, which all come from Cooks Illustrated magazine. We'll make it 40, 50, up to 100 times, and then we send them out to some viewers and readers who have agreed to cook them for free. We get 100 to 300 responses, and unless 80% say they will cook it again we don't publish it. So the hurdle for us is not 'This is the best chicken pot pie ever' or 'This is the best chocolate tart ever', but it's that the amount of effort you put into it is worth it. We are not trying to create 'the best', because there is always a trade-off. Sure, you can create the best recipe, but it might take 10 hours of work; if you can get something 80% as good in an hour, I'll take the 80% one! It's about the practical notion of putting food on the table.'

Is there an 'American' cuisine? 'I think there are 400-500 recipes that really define American cooking, a lot of which were English, as well as Italian and others. We started on the show with those 500 recipes: the basic chicken, basic mashed potatoes, basic fruit pie, basic soda bread, corned beef, beef stew, the simplified version of things from other places, and they still exist, but American cuisine is changing. I think there have been more changes in home cooking in the last three years than in the previous thirty. In the magazine we ask people what they want us to present: it always was that if it's got potatoes in it, they'd want it; beef, they'd want it; chocolate, they'd want it. If you had put an ethnic dish in, like a chicken dish from South America, nobody was interested. But we've just done Saag Paneer (spinach and home-made cheese) and our readers now want that kind of thing, and that's never happened before. Almost all our major initiatives this year are ethnic foods. Of course, 'Italian' was the first real ethnic food after the Second World War, and then there was the Chinese stir-fry, then it was Mediterranean. Now Mediterranean is too general – there's Moroccan, Turkish... and the Far East other than China, like Vietnamese; Thai is very big now. The proliferation of ethnic restaurants has a lot to do with this broadening of horizons.

'At the same time we look at regional cooking in America. The South has changed a lot less than the North of the USA. In the North they had a railroad system and access to Europe, so a lot of diverse ingredients were easily available in, say, Boston; but that wasn't true of the South; they didn't have the transportation, they didn't get the flour from the Mid-West that was shipped to the East, that's why they stuck with cornmeal for longer. The South was much more a country unto itself from the culinary point of view so they didn't change as much. They were more 'regional' because they naturally had a greater choice of local foods than we did in the North, and they've kept those traditions. And as you get closer to New Orleans there were the French and the Caribbean influences, the slaves from the West Indies brought barbecuing, so it's a more interesting place in terms of food than the North.'

Julia Child is, unsurprisingly, a culinary inspiration for Christopher Kimball. 'It was not what she chose to cook but the fact that she had great curiosity, always investigating things – it wasn't her repertoire, it was her approach – she tested recipes over and over again, she was a very inquiring person. Then there's James Beard, with his American Cookery – it's not so much his recipes as his stories. In the 1980s there were people like Alice Waters, Rick Bayless, and everything changed; but Julia was an intellectual, she always asked "Why?"' So Chris asks 'Why?' on behalf of his viewers in every episode of America's Test Kitchen, and he seems to have found many of the answers.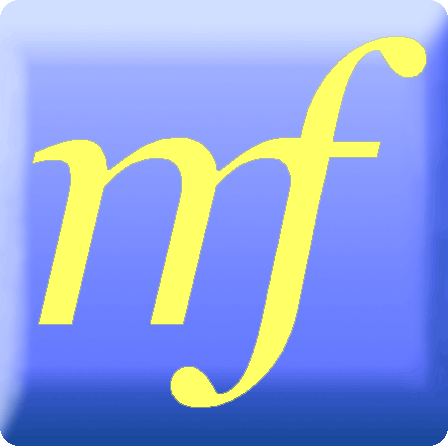 André Chiang
He is handsome and tall with casual-chic attire, and has a winning smile, but when he talks about food his visage changes to reflect a serious regard for his art and passion.

Although still a young man André Chiang has had a lifetime filled with food and restaurants. His Mum was a chef and had a Chinese restaurant in Tokyo. His brother and sister were not interested in the food industry, so from being a small boy he knew he would be the one eventually to take over his Mum's business. "I was born in Taiwan and left when I was 13, and worked with my Mum for two years in Tokyo."

André says that there were disadvantages working with his Mum. "She didn't allow me to change anything about her recipes, but I had lots of crazy ideas. I loved watching Iron Chef, which was very popular on Japanese television. I saw Hiroyuki Sakai, who specialised in French cuisine, and thought this guy was amazing. I told my Mum that I
wanted to train in his restaurant, and she managed to arrange for me to work there one winter vacation. I had believed that myth that only the Chinese could cook Chinese food, only the French could cook French cuisine. Here, I realised that he cooked French cuisine beautifully, with his own twist. That was what I wanted to do – finally I saw the light!"

The teenager left Tokyo, aged 15, and arrived in France not knowing what to expect. He worked 16 hours a day like all the other chefs and assumed that was how French people worked. He evidently found his path and stayed for 17 years, nine of them in Montpellier in the south of France. He graduated from apprentice to chef-de-cuisine, and then André moved to Lyon and Paris. "I had thought that I might work in France for a few years, as everyone does, and then return to Tokyo with a different concept, to help my Mum and evolve her restaurant. But once I arrived in France I fell in love with it."

In 2003 André was invited by Raffles Hotel to go to Singapore for a week as a 'guest chef'. He returned each year for four years, but was still happy to continue his career in France, until his thirtieth birthday. "Suddenly I looked at my future and wondered whether it was time to go back to Asia. I realised I had been away for a long time. I had been to Singapore on several occasions and people seemed to like what I did. So I thought maybe I should contact Raffles. We worked together for a couple of years, and I began to understand Singaporean culture and the cuisines that they liked. People there are very open to different cuisines – they don't see me as Taiwanese or French, they see me as Singaporean.

"From the first day I arrived I tried to cook the food that I believe in, that I like. There's no day that I feel that I have to make compromises for the local palate, and I think I'm very lucky in that regard. If I was in, say, Taiwan or China I would have to think about local tastes – maybe it's too spicy or too heavy for those people; but looking back I see that in Singapore I haven't had to adjust anything. People are open to different ideas, different ingredients, and they want the cooking to be as unique as possible."

André Chiang is famed for his 'Octaphilosophy'. The eight elements are Unique, Texture, Memory, Pure, Terroir, Salt, South and Artisan – all perfect culinary concepts, but what is 'South'? Why is it 8, not 7 or 9? "When I first started, before the restaurant opened, I asked 'Who is André, what is André's cuisine?' I went back over everything I had done up to that time, the things that I like, the things that I
create, and I realised that I was evolving every day, every year. I'm very 'freestyle', so there is not a single dish that represents André. I saw that these 8 elements kept repeating every year, in many different forms, and I said, 'This is it, these 8 elements are me.' 'South'? Well, I spent those 9 years in the south of France, and the South was the source of the inspirations that influenced me most – regions, flavours, my foundation. So you will find a lot of southern French touches in my food."

Le Déjeuner sur l'Herbe is a painting by Manet; it inspired André to think about Spring and how people enjoy food, dining together, with the season's changing produce. "You have to be emotional when you deal with food in my restaurant. We have 'concepts' not 'menus'. In the picture we don't see so many colours or flowers, but different greens, everything starting to sprout – that for me is Spring, and we create a lot of dishes around the season. In Singapore many people don't understand which ingredient is Spring, which is Summer – you can see pumpkin in Summer in Singapore, though in Europe it's more associated with Autumn; and asparagus, which is a Spring vegetable – all the ingredients together on one plate. I would like to use a different approach to remind people 'This is Spring' or 'This is Summer.'

This chef is very open, inspired by many things. "I don't force myself to create, to say 'This season I must find something to talk about.' The inspiration can be anything – last night's news, a sad story, a love song. I'm a chef so I like to take the produce as my alphabet, to tell the story that I want. The produce has a message. The most beautiful part is the intention, the story, behind the dish.

Last year André went to the Borneo jungle, because he had heard that every year 5% - 12% of the jungle vanishes. "It is the oldest rainforest in the world, with a history going back 13 million years, but it's disappearing every day because of global warming and people cutting down the forest. So I decided to make a trip there to see how bad it was. When I came back I made a dish called Orang-utan Salad." André stressed with a laugh that it's not a salad made of orang-utan meat but rather a salad of all the wild herbs and fruit that the orang-utan eats. "Because of the deforestation the orang-utan is getting less and less in number, and those that remain can't find a home. There is so much illegal logging, and clearance for palm-oil plantations, and that kills the ecosystem. I came back wanting to do something, not using the foods from the rainforest, but orang-utans eat wild eggplant, wild baby figs, so I use those as a medium to explain to people my experience in Borneo."

Recently André created his Rainforest Cuisine Movement, which will launch in June. "It's about how we can help local tribespeople to use the rainforest, to make some money from it without selling their land to businessmen, so that they will see the value of their environment. I don't need to source from France or Australia, Borneo is right next to Singapore. We are small individuals – I run a restaurant of 30 covers – but we chefs are the people in touch with natural elements every day. We can tell that ingredients are different from year to year, that for instance as the sea gets warmer the crayfish quality is changing. We are part of the chain and I feel we should do something to protect the Earth. I arrived in Singapore 3½ years ago, and I didn't know where to source things. I spent a lot of time travelling the region – people said I could easily get things from the UK, Spain, France, it's so simple, but you forget to look locally. Nothing grows in Singapore but buildings – and they grow really fast. But the project is bigger than just sourcing food – it's saving the rainforest and the people, plants and animals that live there. I want to tell my restaurant guests all about what I'm doing, but 30 people each night is not enough – I need more people to know about this."

Restaurant André in Singapore remains an icon of contemporary regional cuisine, and continues growing in popularity, as does André's reputation for quality and innovation.

Visit André Chiang's restaurant here

Chef Chris Wheeler - Stoke Park
Only 35 minutes from the capital and 7 miles from London Heathrow airport, Stoke Park offers everything you
might want from a sport and leisure resort, and in the most magnificent surroundings, combined with one of the best hotels and restaurants. It's been used as a film location for James Bond's Goldfinger and for Bridget Jones's Diary.

The estate dates back more than a thousand years but the facilities here are much newer, indeed state-of-the-art, and can be enjoyed by Club members as well as those who just want a day or two of activity, pampering and relaxation, or just the opportunity to enjoy some outstanding food.

The Mansion was designed by James Wyatt (architect to George III) and it's now a Grade I listed building, and it looks the part after extensive yet sympathetic restoration. The kitchens are still in the basement and they are a maze of small rooms, although new facilities will soon be flying from drawing board to reality.

That labyrinth of kitchens is the domain of Chef Chris Wheeler and his staff who have earned an enviable reputation along with a brace of AA rosettes for Humphry's, the restaurant. That is named after the architect of the 18th century bridge that is the centrepiece of the view from the restaurant windows – a view that becomes more romantic and striking at night when it's floodlit.

Chef Chris Wheeler was born in Swanage, Dorset, on England's south coast. His family didn't have a catering background but his Dad has a massive allotment and loves gardening, and his grandmother loved cooking. "My Mum was at home, and we used to run back from school for lunch and there was always something from the garden freshly made: vegetables, shepherd's pie – it doesn't take long to make a good shepherd's pie!"


He wanted to start a career in food and so signed up for a 2-year course at Bournemouth College. After the first year Chris had the choice of going to France or staying in the UK for a restaurant placement. He chose to cross the Channel. "I trained back-of-house with a chef and that really changed me. When I came back to college I found I was so much more passionate about food. I had worked in a Michelin-starred restaurant, it was amazing – that was the experience that decided me: I really wanted to be in food."

The life of a chef was a mystery to Chris's parents, but they wanted to be supportive. "When I was leaving college my Dad got me a job at a fish-and-chip shop, for £150 a week. I didn't want that job but neither did I want to upset anyone by turning it down." Chris had won a Student of the Year award at college and applied for a job with Jean-Christophe Novelli, at £50 a week, and with lots more hours than at the fish-and-chip shop! He started work on a busy Saturday and Jean-Christophe asked Chris to stay on for Sunday. So he didn't go home and slept in a chair to be ready for the next day. "I had loved doing the Saturday night service, and knew that I was not going to cook fish and chips – I really wanted to do the Sunday service. So I told my Dad that I was going to earn the same money! As it happened after a few weeks I was up to £150, so it worked out alright." Not so much an economy of truth, more a premonition.

After college Chris went to work for Jean-Christophe Novelli full-time at Le Provence in Hampshire, but he wanted to be a pastry chef, and so took time away to work in a Michelin-starred restaurant with a pastry chef for 6 months, to perfect his art. "I think a lot of chefs don't know pastry, and I like to be 'hands-on'. After all, it's a three-course meal and my name's on the menu, so although I have a brilliant team of chefs, I need to be able to jump in if something goes wrong."

Chris returned to Jean-Christophe Novelli armed with that new patisserie skill, but instead of baking he worked front-of-house as General Manager for a couple of years. "That changed the way I work with serving staff. I saw that waiters have to smile all the time when they are serving, then come downstairs to be verbally abused by the chefs! So I send all my staff to work upstairs for a week, to see the other side."

Chris wanted explore other aspects of the food industry and so did some freelance work for a year, preparing corporate lunches, but that didn't have the buzz of 'service' and didn't offer the same level of motivation. He came to Stoke Park initially for a few weeks just to help out, and it really did impress the young chef. "It had the 'wow' factor as I came up the drive! I fell in love with it straightaway, and we've had a good relationship ever since. It's really exciting for me, and the team, to be associated with filming Bridget Jones, and with catering for golfing events and the top tennis players in the world, who come for the Boodles championship just before Wimbledon. It's nice that we have now opened our doors to the public and can say 'Come and try this food.'




"It's a great training opportunity here, because we have such a range of dishes, from burgers and club sandwiches to foie gras. We will cook for 200 for lunch and up to 2000 for functions, and this is a great advantage for recruiting staff. Every new chef works for two weeks in each of our six kitchens. Everyone needs to know their way around every facet of the process."

Chris Wheeler is everything a dedicated chef should be. He is passionate about fresh food and sources his ingredients locally, and even picks his own fruit when the opportunity arises. He presents the best of British food at Humphry's and he does this with flair and imagination. His skill is evident but he isn't a self-aware poser. It's all about the food and he is quick to praise his staff. He is jolly and amusing and his masterclasses, on everything from canapés to full dinners, give even the most inept of students a battery of new skills and lots more confidence. A fine chef, with the inspiration of Stoke Park outside his kitchen door, and he is bound to excite even more notice in future.

Humphry's is open to all for:
Lunch 12 noon - 2.30pm
Dinner 7.00pm - 10.00pm

Humphry's restaurant - Stoke Park
Park Road, Stoke Poges
Buckinghamshire SL2 4PG
Tel: 01753 717171
Fax: 01753 717181
Email: info@stokepark.com
View all that Stoke Park has to offer here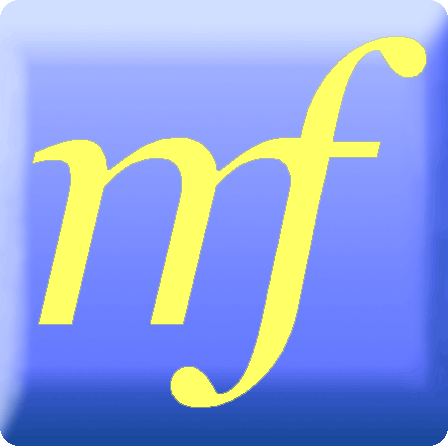 David Rosengarten - Global Gourmet
David Rosengarten is one of the foremost authorities on food and wine. He is a well-respected cookbook author and has penned, amongst others, the 500-recipe Dean & DeLuca Cookbook. Dean & DeLuca is America's most celebrated food shop and I hope to be able to publish the review of David's book in the next few weeks.


He is known by me as a very thoughtful, charming and knowledgable man but he is perhaps best known in the US for his popular TV programmes on American Food Network, where he has hosted or co-hosted approximately 2,500 shows. A frequent guest on NBC's Today show, David has also written about food, wine and travel for Gourmet, The New York Times, Food & Wine, The Wine Spectator, Newsday, Bon Appétit, Harper's Bazaar, and lots more.

I caught up with David when he was in Austria tasting wine and some good food in a lovely location. I asked him if he had a favourite food destination. "If I had to pick one and only one country it would have to be France. It's as if there was a national agreement to keep standards high. A cheese maker takes pride in the quality of his cheese as he knows that all the other cheese makers will do the same. It keeps the quality."

David teaches and travels frequently throughout the U.S., Europe, Latin America and Asia, where he writes and speaks on a wide range of food-related subjects. He has served as the only American judge on an international panel that selected the world's greatest sommelier.

Gastro Tours conducted by David himself are very popular and more information can be found at the Joseph H. Conlin Travel Management site at www.jhcbh.com. There are lovely tours to Alsace (5th – 12th October 2008), and a great tour called Doing New York Right in December (that's the one for me!). 2009 has tours to Miami, India and many European locations including the UK. I'll keep you posted with more details of these dream foodie holidays.

I first came across David when he co-presented "In Food Today" on the US Food Network. He fronted the show with the former first lady of New York, Donna Hanover, (ex Mrs. Giuliani). It was an immensely popular programme being the only "quality" TV food magazine. The hosts were professional, personable and often funny.

Each episode of "In Food Today" presented items on current culinary issues as well as guest interviews and product reviews. David's in-depth coverage of each subject was admirable and totally different from the "food entertainment" that was more typically available. It was evident that this man knew his stuff! He holds a doctorate in dramatic literature from Cornell University - that must account for his confidence before the TV camera!

David Rosengarten is passionate about food. His previous show, "Taste" aired for eight years and "Taste" the companion book won the IACP/Julia Child Cookbook Award for Best International Cookbook of 1999. David also won the Versailles Award in France for Best Cookbook Based on a TV Show. The French obviously like this chap. David has recently started work on a wine guide for restaurants. I'll tell you more about that in future months, but he knows wine and restaurants so the book will be well worth investing in.

But how did David get his start with food writing? "I wrote an article, with 10 recipes, about balsamic vinegar. It was around, but nobody was talking about it. I sent it to "Gourmet" magazine ... and they sent me a check for $1,500! Score!" .....er, could I have their address, David?

David writes a regular newsletter which won the James Beard Award for the Best Food and Wine News Letter Written in the USA, "The Rosengarten Report". (Have a look at www.davidrosengarten.com) It reviews the best food products, and covers everything from cheese to chocolate. He has tried and tested his selections and offers his readers the chance to experience the quality of his choices. They are called "Foods and Wines That Make Me Swoon" and they are all available in mainland USA. David had made it his job to educate the American palate. He doesn't accept advertising so all the products he offers are his own considered favourites.

Has he ever thought of having his own eatery? "I never wanted to open a restaurant. I was a private chef for a New York psychiatrist. He had a contract that made the state hire a personal chef for him." Sounds like a being New York psychiatrist isn't all bad!

You knew I was going to ask....What do you think of the food and restaurant scene in London these days? "I have always thought that London has great ingredients, fish, meat, vegetables but the restaurants improved a lot in the 1970s and 80s. I have had two trips to London in the last year or so and I have found a couple of great places to eat. 'Roast' in Borough Market and 'Bumpkin' in Notting Hill."

Has David got a secret to success? "Passion and dedication. I've never been dedicated to success, per se. I love food and I make no distinction between caviar and a tuna salad. A great experience is a great experience. I look for quality and I can be just as obsessive about a BLT as foie gras."

You can find David's books at Amazon.co.uk.