Cold Comfort
Ice cream was probably invented in China in the first millennium. The first British recipe for ice cream was published in "Mrs. Mary Eales's Receipts" in 1718. The recipe did not include a process for making the ice smooth so it must have had the texture of a granita (frozen flavoured syrup which is then whisked to give a granular frozen slush).

A Swiss-Italian businessman, Carlo Gatti, opened the first ice cream stall outside Charing Cross station in London in 1851. Gatti sold pastries, and ices in sweet edible shells. We know that he cut ice from the Regent's Canal under a contract with the Regent's Canal Company (I don't even want to think about it. I have visions of dead rats frozen into blocks! ) and later invested some insurance money in his growing business as an ice import merchant. By 1860 he was buying 400-ton consignments of ice from Norway.

In 1877, Thomson and Smith, writing about Street Life in London, told of the "... little villainous-looking and dirty shops in which an enormous business is transacted in the sale of milk for the manufacture of halfpenny ices. This trade commences at about four in the morning. The men in varied and extraordinary déshabille pour into the streets, throng the milk-shops, drag their barrows out, and begin to mix and freeze the ices."


By the 1880's they were everywhere. The Ice-Cream or Hokey-Pokey man, would probably be Italian and from Saffron Hill in the London Borough of Camden. In the middle of the century Saffron Hill was a nasty, overcrowded slum populated by the destitute and desperate. It was an area made famous by Charles Dickens in "Oliver Twist". The Artful Dodger took Oliver there, for it was at Saffron Hill that Fagin had his rooms.

The problems were threefold. Firstly that the "milk" used was not always 100% genuine, being adulterated with other substances that had never seen the inside of a cow. Secondly if the milk came from a real cow then it was often unclean, having come from farmers in London or nearby where conditions were squalid. Thirdly the manner of serving was basically unhygienic and probably led to the death or unpleasant illness of a large proportion of customers. The original Ice-Cream was presented in small glass receptacles a bit like thick glass eggcups. These were described as penny licks due to the fact that one licked the contents directly from the glass and returned it to the cart owner, to be refilled for the next client. Nice, huh? The penny lick remained on sale until banned in 1926!

It was the advent of the edible cone that helped the industry to shed its unhealthy reputation. It's suggested that they were around in the 19th century but became much more popular during the St. Louis World's Fair in 1904. According to legend an ice cream seller had run out of the cardboard dishes used to serve ice cream, so they could not sell any more. Next door to the ice cream stand was a Syrian waffle maker, unsuccessful due to the heat of the exhibition hall; the waffle maker offered to make cones by rolling up his waffles and the new product sold well.


The first ice cream bicycles in London were used by Walls in about 1923. Cecil Rodd of Walls came up with the slogan "Stop Me and Buy One" after his experiments with doorstep selling in London. In 1924 they expanded the business, opening new factories and ordering 50 new tricycles. Sales in 1924 were £13,719, in 1927 £444,000. During the Second World War (1939-45) manufacture of ice cream was severely limited, and the tricycles requisitioned for use by the military - other countries had tanks... In 1947 Walls sold 3,300 tricycles and invested in new freezers for shops.

My earliest memories of ice-cream are of little cardboard boxes of fairly solid, very yellow bricks of ice-cream. We didn't very often have these as we didn't have a freezer or even a fridge. This meant that an ice-cream treat required a lot of foreplanning to enable the diner to enjoy a frozen dessert that was......well, still frozen or at least a bit stiff around the edges and a lower temperature than custard!

For me the purest is always the best. Perhaps a vanilla with a chocolate sauce or a shot of hot espresso poured over the top. I wouldn't say no to most home-made ice-cream, made with good quality ingredients but, to be honest, I am not keen on the trend for commercial ice-cream in logs with over-sweet whipped cream, chocolate chips (of inferior quality) or coloured "fruit" sauces that are so bright you could read a book by them.

Either make your own ice cream or seek out the best small producers who use quality ingredients. You'll taste the difference. Ice cream can be a smart dinner party dessert and miles away from a kid's seaside cone. The hot weather is with us (oh, really?) so enjoy some frozen luxury.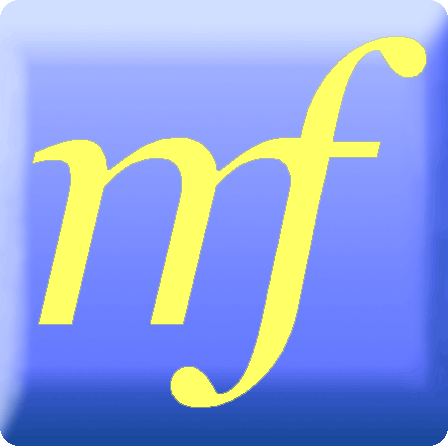 Ice Cream and Frozen Desserts
Ooooh, I love this book. I could quite happily eat my way through each and every one of Peggy Fallon's gorgeous desserts! Dan Kartong, 1978 US Olympic Marathon runner said "without ice cream, there would be darkness and chaos". That might be a bit of an extreme view but I understand the sentiment.

Each page is well designed with some background information, method and a side panel of ingredients. The recipes are easy to understand and consist of recipes not only for making numerous ice creams from scratch, but also for constructing gorgeous desserts using ready-made ice cream. For instance you could make the Warm Chocolate-Espresso Tart with Espresso Gelato using commercial coffee ice cream. Tiramisu Parfait also uses the same coffee ice cream. Buy a big box of that!

Manhattan Float sounds very sophisticated and has a slug of bourbon and vermouth. Or how about finishing a classy evening with Spiked Espresso. It's a kind of Irish Coffee with cooling and melting ice cream instead of the usual collar of cream. I'll use this idea in future as I can never get the cream to float in the original version.

Green Apple Sorbet is light and fresh-tasting. I use calvados in the mix and serve it in a martini glass with some cinnamon biscuits. It would make a change from the heavier traditional apple tart at the end of a French meal.

Frozen Chocolate Dessert Lollies couldn't be easier. It's chocolate custard poured into lolly moulds and frozen. The kids would love to have a go at this one. Think I would as well!

For those of you with an ice cream maker you can also have a go at making Frozen Yoghurt. If you haven't already tried this I can tell you that it's a light and tangy version of regular ice cream and is often less sweet. Peggy has also included several recipes that use soya milk. Brown Sugar-Pineapple Iced Soya Milk sounds delicious.

Ice Cream and Frozen Desserts has dolly-mixture pastel summer colours and is wonderfully photographed. It will encourage you to go out and buy that ice cream-making machine you have been talking about for ages.

Ice Cream and Frozen Desserts
Author: Peggy Fallon
Published by: DK Publishing
Price £ 12.99
ISBN 978-1-4053-2214-0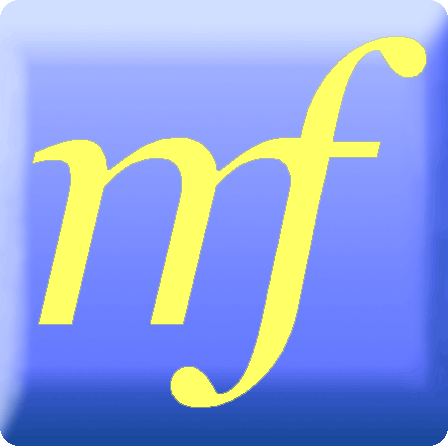 Ice Creams, Sorbets and Gelati - The Definitive Guide
It's winter and a book-buyer's passion might not immediately turn to frozen desserts ...but it should.

Yes, chestnuts are roasting on an open fire and Jack Frost has already been nipping at your nose (nice words – think I'll write a song) but it is indeed the season to be jolly and to enjoy light desserts after those heavy celebration meals. Tempting and made in advance so as not to add more stress to those events.


Ice Creams, Sorbets and Gelati is a huge tome and amazing value for money. It offers more than 300 large-format pages, over 400 recipes, iconic illustrations, ice cream lore and information on one of the world's most popular food groups.

The progress of ice cream has taken it from the sublime to the ridiculous and back again. It was once the preserve of kings, emperors and the very wealthy. The secrets of its manufacture became more widely known and the raw materials became more reasonably priced, resulting in an inferior and often unhygienic product being made available to all. Penny Lick glasses filled by unscrupulous vendors and enjoyed by one eager buyer were returned unwashed and filled ready for the next victim. Several epidemics of fatal diseases have been attributed to the practice. Laws were tightened to give ice cream lovers a sporting chance at long life, and then the boom was in full swing.

These days we enjoy good quality frozen desserts along with an even larger choice of shoddy goods, but at least many of us have the opportunity to make some truly delightful ices at home. The best and freshest of ingredients are used, and these ingredients are few and, for the most part, readily available.

Plenty of history here and it's amusing and fascinating but you will likely buy this book for the recipes. They are a fine and eclectic bunch and there is truly one for every occasion and every taste, including a few savoury examples (although they are not my favourites).

I have been particularly taken by some ices that would be a perfect end to those enormous holiday dinners. Decadent but full of festive flavours. Cranberry Sorbet is tangy and refreshing. Good for a dessert or a digestive between courses. Terry's Chocolate Orange Ice Cream is bound to revive childhood memories for those of us who only had those chocolate novelties as a Yule-tide treat. Crème de Marron Ice Cream is the ice of choice for those having a Continental Christmas.

Mincemeat Ice Cream has become popular over the last few years but this book suggests an alternative which might be even more appealing: Christmas Cake Ice Cream. This honestly does contain Christmas cake, although omitting the icing. This might not be the lightest ice around but it will offer a hint of tradition.

My pick of this book isn't a seasonal delight but an intriguing confection of, well, confectionery. Werther's Ice Cream is made with Werther's Original Butter Toffee (candy). Those melting and moreish sweets are put to good use in this recipe which produces a rich dessert that is bound to become a regular in those colder months.

Ice Creams, Sorbets and Gelati is a winner. The weather is not hot but it's the time for gift-giving. This could be a welcome present for those with an ice-cream machine, for those who aspire to such a thing, and for those who love frozen desserts. The recipes here are inspiring and simple. This will be on many a wish-list to Santa.

Cookbook review: Ice Creams, Sorbets and Gelati - The Definitive Guide
Authors: Caroline and Robin Weir
Published by: Grub Street
Price: £25.00
ISBN 978-1-904943-46-4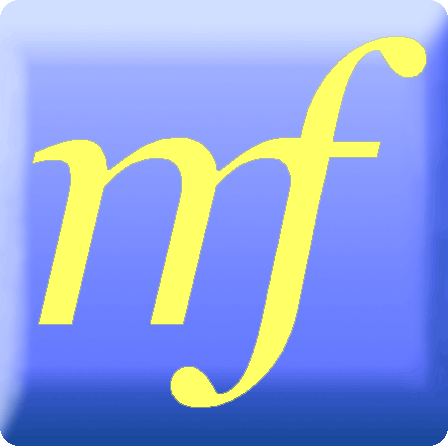 Italian Ice Cream
I have bought the ice cream maker and I am ready to churn. There are fine recipes in many books for ice
cream but isn't there something romantic, and very chic, about real Italian ice cream? One is wafted to a picturesque piazza where you'll be served a stylish confection, the memory of which will last a lifetime. Well, OK, you can't replicate the ambiance of an Italian city (sounds of scooters, horns, screeching of brakes, screams of tourists) but you can get a close approximation to an authentic Italian frozen dessert.

Carla Bardi is the author of this sumptuous tome. She has numerous other cookbooks to her credit including Flavours of Rome. She was raised in Tuscany where she learnt to cook surrounded by a big extended family. Those lessons have served her well because she now runs a restaurant on the shores of Lake Bolsena.

Italian Ice Cream is a large-format volume with almost edible photographs by Lorenzo Pasquinelli. The impression given is of an adult ice cream restaurant rather than a dolly-mixture ice cream parlour. These are sophisticated desserts although mostly simple to prepare. Presentation is everything and there are classy serving suggestions that will add so much to the impact.

Carla offers four styles of dessert starting with Gelato, classic Italian ice cream, then Sorbetto, tangy sorbets, Granita, which has a grainy texture as the name suggests, and Semifreddo, which is softer and less cold than ice cream and usually custard-based. The advantage with all of these is that they are obviously made in advance and are therefore prime candidates for dinner parties and smart entertaining.

The most classic but the simplest of Gelato is the Rich Egg-Cream Gelato. Few ingredients but the result is a creamy convection that is heavenly. This is ideal for the end of an elaborate meal when an unfussy but delicious dessert is in order. I'd serve this with perhaps some sweet biscuits and a shot of espresso.

If you're looking for an alcoholic but refreshing ice then After Dinner Sorbet will hit the spot. This has both whisky and white port so be mindful of drivers and those doing the washing up. It looks innocent enough, like a damp snowball, but it packs a punch. This isn't one for the kids.

Double Chocolate Gelato Cake is the pièce de resistance (or whatever that is in Italian). This is a magnificent presentation of Chocolate Sponge (recipe in this book), Chocolate Gelato and that aforementioned Egg-Cream Gelato. It's stunning but, like all the recipes, easy to prepare.

Italian Ice Cream contains more than 110 recipes for truly elegant frozen desserts. You'll not be confronted by lengthy lists of ingredients and these ices are not over-taxing to make. The success depends on a combination of flavour and texture. The book is as delightful as the desserts and great value for money.

Italian Ice Cream
Author: Carla Bardi
Published by: Apple Press
Price: £12.99
ISBN 978-1-84543-139-6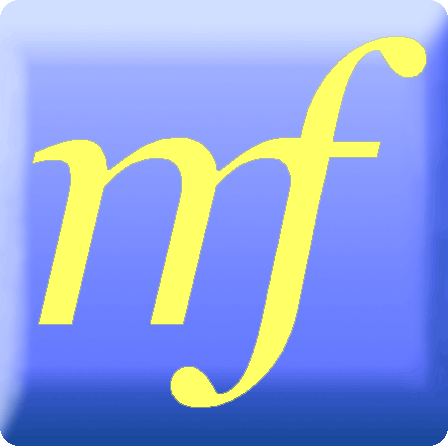 Paul Gayler's Little Book of Ice Creams and Sorbets
Paul is the chef at the Lanesborough Hotel in London. It's considered a "Destination" hotel and has a
restaurant to match that status. This man is a familiar face on British food TV and is also an accomplished cookbook author.

All of Paul Gayler's books (I have reviewed several to date) have been innovative but I have been at pains to point out that they have not been "chefy". That's a term that smacks of criticism and usually indicates that the recipes are over-complicated and fussy. I am, however, persuaded to use just that word for Paul Gayler's Little Book of Ice Creams and Sorbets.

No, dear reader, this writer has not changed her style of review. I have not turned overnight into the Gordon Ramsay of the cookbook review world. This time I use "chefy" as a compliment. These recipes are not at all long-winded or fiddly but the chef has presented his culinary credentials in the form of amazing combinations of ingredients and textures that would have been difficult for a civilian to invent.

Paul Gayler's Little Book of Ice Creams and Sorbets is an adult dessert cookbook. The first few recipes are standards and one would expect to find them here, but once settling you into a warm (or cold in this case) sense of familiar security, Paul takes a detour.

The Ice Cream chapter starts innocently with a simple Vanilla Ice Cream, but on closer inspection even this has a few exciting variations. Paul suggests the addition of some lavender, Earl Grey tea, lemon curd, dried breadcrumbs and rice pudding. You might be tempted to linger, but turn a page or two and you'll find more soon-to-become-favourites.

Eggnog and Orange Peel Ice Cream could take the place of Christmas Pudding chez nous. Dark rum in almost anything is good in my book and it always reminds me of the holiday season. Keeping with the Christmas theme Paul offers a Christmas Bombe. This looks like a mint-green Christmas pudding but it's a confection of ice cream and candied fruit.

Goats Cheese Ice Cream is rich and tangy. Paul uses regular milk in his recipe but that could be replaced by goat's milk to make this an ideal dessert for those who are intolerant of cow's milk. An alternative frozen treat would be Coconut Milk, Yogurt and Red Chilli Sorbet. Sophisticated and exotic.

How's about Balsamic Butter Ice Cream? Paul serves this with Citrus Fruit Salad and Passion Fruit Jelly (recipe in this book). Sweetcorn Ice Cream would be quite a conversation piece. Black Pepper Ice Cream is another show-stopper. I think this might go well with strawberries - a different take on the traditional strawberries and cream.

Paul Gayler's Little Book of Ice Creams and Sorbets packs a punch. It might be a little book but it's well worth the equally small price. Paul once again showcases his skills and ability to think successfully outside the box.

Cookbook review: Paul Gayler's Little Book of Ice Creams and Sorbets
Author: Paul Gayler
Published by: Kyle Cathie
Price: £ 7.99
ISBN 978-1-8562-843-1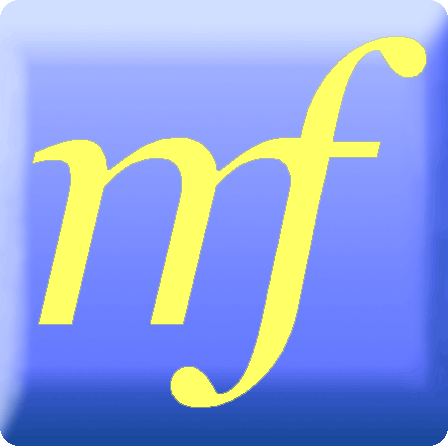 500 Ice Creams and Sorbets
You know by now, dear reader, what a fan I am of this series of books – the 500 series from Apple Press.
Compact, chunky and a picture with every recipe, and lots of recipes! There are basic dishes (or, in this case, ice creams and sorbets) and then half a dozen or so variations. The format works well and the recipes do too.

The author, Alex Barker, has had a wealth of experience in the world of food writing. She was the Cookery Editor of Woman's Own and Prima UK magazines before launching and editing Let's Cook magazine. She has devoted the last 15 years to her own business, Food Features Photographic Library and Studio.

I have been toying with the idea of an ice cream maker for a while. This book pushed me over the edge of temptation and I have in my possession a brand new gadget soon to be christened (not really a religious term but the only one I could think of) with chilled cream, milk and probably vanilla. I should say that the recipes in 500 Ice Creams and Sorbets can be made with a whisk and elbow grease but it will be a bit more or an aerobic work-out.

There can be few who don't enjoy a frozen dessert of some description. We might prefer the stylish sorbet or water ice to a sundae with extra sauces, sprinkles, fruit and a paper parasol. It's all here and with so many to choose from there will be something for everyone. These recipes are easy and inspiring. It's not rocket science and the process has been evolving since at least Roman times, so I'd say the recipes should be just about perfected by now!

Yes, I'll start with Vanilla Ice Cream but New York Cheesecake Ice Cream will follow shortly thereafter. Cream cheese and biscuit give this one its taste of Manhattan and would provide a nicely themed end to a meal of burgers and steaks from the BBQ this summer. Rocky Road Ice Cream is another with an all-American feel. A great one for the kids who will, no doubt, love the marshmallows and chunks of chocolate.

There are some very smart sorbets for the more sophisticated palate. Tropical Fruit Sherbet is made with any one of several exotic fruits. Alex suggests guava, pineapple, mango and papaya and I'd remind you that you can often buy cheap pineapples so plan ahead and take advantage.

The most stunning of the sorbets is, for me at least, Champagne Cocktail Sorbet. Freeze the glasses with a little brandy or cassis in the bottom. Alex says not to keep this for more than a few days. No problem!

500 Ice Creams and Sorbets is a book stuffed with ideas. Frozen desserts are a god-send for dinner parties. That's one course finished days in advance. It's a good way of getting milk into your children and you can keep an eye on sugar and additives. I think Ice Cream is the next big health-food trend!

500 Ice Creams and Sorbets
Author: Alex Barker
Published by: Apple Press
Price: £9.99
ISBN 978-1-84543-313-0