Gorgeous Desserts
It's another winner from the Kyle Cathie stable! Annie Bell is without a doubt one of my favourite food writers and the photography of Chris Alack
is superb. I knew I would love this one before I even turned a page.
Annie has a style of writing that is both humorous and engaging "...What appears to be an impossibly thin liquid at the start shapes up nicely into a luscious caramel that coats the sponge by the time the oven's done its stuff." The sort of writing that gives you confidence and comfort.
There are so many recipes that are updated versions of old favourite puds. It's not often that I think that tinkering with tradition is a good idea but Annie's recipes add so much to the original. The regular trifle will always be a great festive option but how lovely to have several versions. Modern Sherry Trifle has a mousse of mascarpone instead of custard. Cranachan Trifle draws on both Scottish and English culinary traditions and tempts me to go out and buy a trifle bowl. Italian Trifle is simple if you use shop-bought cake and makes a lovely presentation in individual glasses......but you get more in a trifle bowl!
Don't, dear reader, ask me to pick a favourite recipe from this book. I probably have about 30....or 40! There are lots that I should mention as outstanding. Each page presents an "Ooooohhh – Aaaahhh" opportunity but Cherry Cheesecake Cake (no, that's not a stutter, that IS the name of the pud) would be a delicious. There is a Chocolate Fondant Pudding that I would give somebody's right arm for, and Apple Butterscotch Pie is going to be a regular chez nous.
This is one of those "must see" books. Its large format is clear and impressive. If you are looking for a dessert cookbook as a gift then my advice is to buy two of these - you will definitely want to keep one for yourself.
Cookbook review: Gorgeous Desserts
Author: Annie Bell
Published by: Kyle Cathie
Price: £ 14.99
ISBN 978-1-85626-742-7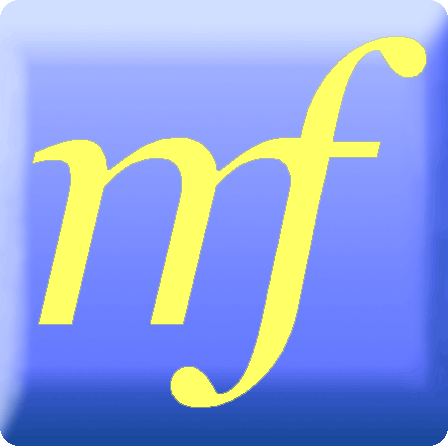 The Golden Book of Desserts
As a kid I would sit next to the radiogram (yes, there were such things and yes, I am that old), listen to Two-Way Family Favourites and leaf through my Mum's big old cookbook. It had thousands of pictures but all of them in black and white. Every Sunday was the same and I never tired of dreaming of making and eating those dishes when I was a "big girl".
The Golden Book of Desserts is far from that monochrome cookbook that so captured my imagination half a century ago, but it does hold the same magic and it's a lot more colourful. It's a book that has taken me a while to review. I linger over some volumes longer than others and this has been a page-turner of memories, and of promises to make in the near future.
In the good old days almost every meal would end with dessert but we now tend to keep them for weekends, entertaining and celebrations. There are sweets here for every occasion and season, and from the rustic to the more elaborate, and just about every recipe has a full-page colour picture to inspire you ...and hopefully your kids.
Each section starts with some step-by-step illustrations to introduce you to a particular cake, pastry or batter. For instance, there are several strudels and you'll be able to make them all with ease after you have mastered the thin and elastic dough. This is a cookbook not just for the accomplished home chef but for the novice who will learn from the illustrated methods.
I have a few favourites from The Golden Book of Desserts. Prune, Armagnac and Mascarpone Tart is a classic but simple dessert. Strange that we Brits joke about the "healthful" qualities of prunes but put those same dried fruits in a French confection and we all insist that it's the best thing since sliced bread (or baguette) ...or the sweet equivalent. This tart is so delicious that it's hard to believe it's actually doing you good.
There are frozen delights to try as well. This isn't really cooking – just a bit of mixing and use of the freezer to produce some amazing made-ahead treats for the family or dinner guests. The Turkish Delight Ice Cream is exotic and bejewelled with delicate pink. Sophisticated.
The Golden Book of Desserts is a gift-quality volume with over 250 recipes for practical desserts to suit every taste. These are written for the domestic kitchen and many would be recognised by previous generations – everything from comforting puds to contemporary sorbets.
Cookbook review: The Golden Book of Desserts
Author: Carla Bardi, Rachel Lane
Published by: Apple Press
Price: £20.00
ISBN 978-84543-428-1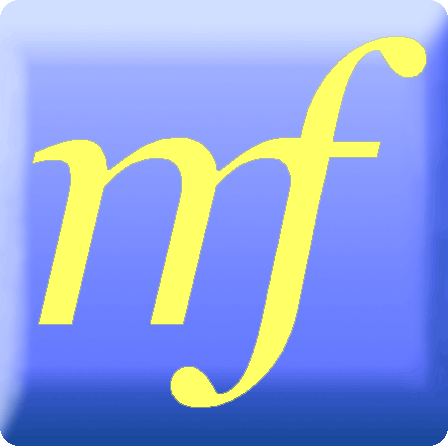 Desserts
It's got to be one of my favourite books of the moment. Desserts is quality in both content and presentation. The large format allows for the most gorgeous photography by Brent Parker Jones who has used his skills to great effect. The authors, Rachel Lane and Ting Morris, are both successful food writers and they have done a great job.
Desserts has a marvellous selection of recipes. Rachel and Ting have chosen well with a balance of both classic and contemporary. The text pages are open and clear with an almost Art Deco feel. Very attractive without being over-designed.
There are 250 international and thoroughly delicious recipes here. These are so diverse that this book is bound to have broad appeal. People with special health needs are not forgotten. There are quite a few recipes that are marked as being suitable for those with specific food allergies. This is a great idea and one that should be adopted by more food writers.
The desserts are divided into 17 different groups as well as a section for basic recipes. There is everything here from Fruit Desserts to Fritters. There are Warm Puddings and Soufflés as well as Frozen Desserts and Ice Creams. Lots of simple dishes are included but the more experienced cook will find plenty of inspiration. There isn't anything here that could be described as challenging and there are a host of step-by-step illustrations to help with unfamiliar techniques.
Cupcakes are the trendy dessert just now and there are 18 scrumptious examples. None of them is taxing but all of them look elegant and stylish. Banoffee Cupcakes have my vote... or perhaps Orange Sour Cream Cupcakes... but I'll go for the Low-Fat Chocolate Cupcakes. I need to choose something virtuous as I'll be trying all the other 249 desserts before too long!
It's nice to see a section on Candy. Sweets can be just as acceptable as more traditional desserts at the end of a meal. Coconut Ice is a perennial favourite and ideal as the finale to an exotic Indian or Middle Eastern dinner. Peanut Brittle is easier than you would imagine and the only disadvantage is that you will never seem to manage to make enough. Trust me, this is moreish!
Desserts is impressive with enough new and unique recipes to fire the interest of even the most enthusiastic of home cooks. My collection of cookbooks is considerable but I am happy to add this one to my shelves. This is great value and it stands a good chance of being this winter's best-seller.
Cookbook review: Desserts
Authors: Rachel Lane and Ting Morris
Published by: Apple Press
Price: £16.99
ISBN 978-1-84543-268-3