Ode to the Chippie! or From Odeon to Chip Shop
It's a magazine about Food, Places and Faces, OK? Sometimes all of those things will come together and today is one of those days when memories flow! I am not going to tell you the story of how my friend Tony set light to his car seat (adding a whole new meaning to the word "arson"), nor the story about why my Aunty Lilly can't eat Custard Creams, and not even about how my dad almost killed me with a shed – the memory of which is still too painful to share!


This is all about Fish and Chips! My parents grew up in London at a time when there was an Odeon, Roxy, Essoldo, or Regal cinema at almost every street corner. The routine was that you would get home from work, have a wash, (note: no showers and only baths once a week), eat the meal your mum had cooked and then go off to see "Ice Cold in Alex" with John Mills or the like. But the evening didn't end there! The usual practice was to go to the Fish and Chip shop for, at least, some chips and probably a nice bit of fish – cod for dad and plaice for mum. Beats me why people didn't seem to get fat! I think it has to do with the calories used when shivering in houses with no central heating.

For me, the memories of Fish and Chip shops and the 1950's are inseparable. I guess it's because most of the remaining shops are very much the same as they were in that long-past era. Always white tiles and a high counter, the same waft of heat on entering, and the same expectation of an appropriately greasy and succulent meal.

There are obviously things that have changed. When I was a kid a Fish and Chip Shop sold....you're right....fish and chips and perhaps a saveloy or a meat pie if the demand was there. The condiments were a bit thin on the ground and consisted of salt from a big shaker that always delivered too much in one shake, and malt vinegar. Don't remember seeing little wooden forks and the packaging was real newspaper.


There were often two half-gallon glass jars on the counter, one containing pickled eggs and the other gherkins. I am not quite sure what has been going on in the gherkin world but there seems to have been a change in either cultivation methods or varieties available. Perhaps we have a more genteel taste for pickled vegetables so it's now the cornichon or crinkle-cut versions that are around. The gherkins or "wallies" (no, don't ask) were huge in those days and I couldn't understand why anyone would want one!

Although the basic shop is very much the same all over the UK, the goods on offer can be subtly different. Mushy peas are popular in the North of England and everything fried in beef fat (although that's changing) which is said to give a much better flavour.......unless you're vegetarian!

Scotland has such a love affair with the "chippie" that it demands that every food product be available, deep fried in batter. Anything from haggis to Mars Bars! Now, don't criticise till you have tried it. If they were doing the same thing in Paris we would probably think it very "Chic".

Fish and chips was "the" fast food and the only kind I had access to till I was into my 20's. There were no take-aways, no huts selling Italian cheese-topped bread, no chicken cooked in a southern US state, no meat patties hailing from a northern European seaport. How things have changed!

An old fashioned Fish and Chip supper is real comfort food for me. I smile when I think of Mum and Dad and hope that the next generation will have the chance to enjoy a piece of fast-disappearing heritage. Its not for every day but once in a while...!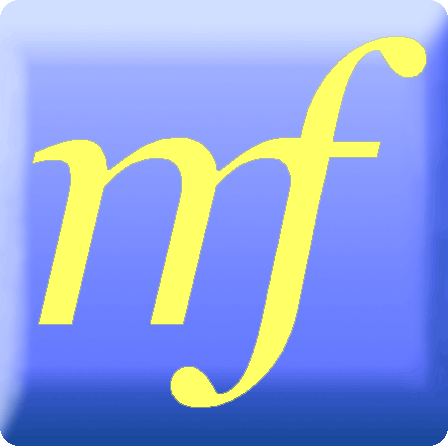 Fish Indian Style
Chef and restaurateur Atul Kochhar is one of the better known Asian faces on food TV in the UK. His restaurant, Benares, holds a Michelin star and he has recently opened another two restaurants. I think we can safely conclude that Atul understands food.

This is a sumptuous book with wonderful photographs by David Loftus who shows off Atul's dishes to best advantage but also adds striking close-ups of the stars of this book, the fish.

Although a fish eater, I must admit that it is, more often than not, bland. Chefs will try and persuade you that the lack of taste should be considered as "delicate". But many of us prefer more robust flavours that if well chosen can enhance fish, and Atul has chosen well.

Fish Indian Style offers over one hundred superb and unique recipes for all kinds of fish and seafood. Most of the dishes have several alternatives to suit the seasons. Trout might be substituted for salmon, sea bass or sea bream. Atul has recipes for every occasion and for every taste.

Fish isn't cheap so it's good to be able to be flexible. There are all kinds of fish, from the pricey for when you feel like pushing the (fishing) boat out, to cheaper choices like mackerel which is so often overlooked. Lobster might be beyond you at the end of the month but you could substitute prawns.

Indian food is a great love of mine and these recipes don't disappoint. The food of the subcontinent isn't always fiery hot but is often aromatic and subtle. Atul's ingredients marry well to produce delicious dishes that are both exotic and simple. The spices are not expensive and you'll probably already have them to hand.

There are quite a few recipes here that I would consider outstanding. Chilli-fried potted shrimps, which is a rework of a British classic, and Crayfish Samosas, which is a new take on an Indian classic. They are both simple recipes but produce lovely results for starters or even an Anglo-Indian brunch or supper buffet. Konkani Fish Curry in a Spicy Coconut Sauce is perhaps one of my (many) favourites. Its combinations of spices and coconut typify the flavours of Indian cuisine, and this is a traditional recipe.

Fish Indian Style will be well received by those of us who want to do more with fish. It's an exceptional book with inspiring ideas that will encourage you to experiment...and probably to eat more fish!

Fish Indian Style
Author: Atul Kochhar
Published by: Absolute Press
Price: £20.00
ISBN 9781904573838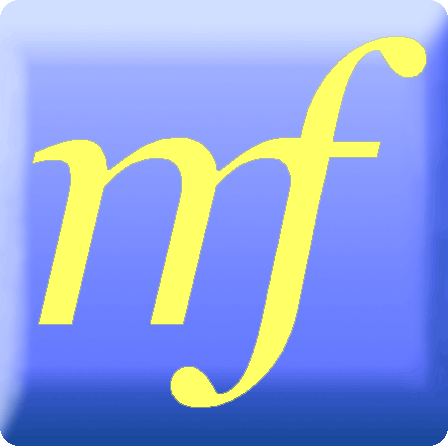 Cornish Fishing and Seafood
Fishing is Britain's most dangerous peacetime occupation. Now, there's a thought!


This is a gorgeous, full-colour volume (photographer Adam Woolfitt does fantastic work) that I hesitate to describe as a coffee table book. It's glossy and lovely but it's a book you should read. It's a serious, worrying and inspiring book that I had to wrest from the hands of my husband. He was born in a fishing town and so understands the changes that have been forced upon the industry over the past years.

This is a book about fishing, yes, but it's about community, heritage and the future. Each section contains the personal views of people at the sharp end - the fishermen who risk their lives working in an industry that seems to be dogged by bureaucracy. These are the histories that add real warmth to the subject.

Cornish Fishing and Seafood isn't quite a recipe book but it is a book that any serious food enthusiast should read. We, the fish-buying public, can make a difference to policy and attitude, but we need to be well-informed.

Andrew Pasco is a fisherman and the Vice Chairman, South West Handline Fishermans Association. He says "...I think it (the fishing industry) has been poorly managed over the years. As far as the government was concerned, the fishing industry didn't mean that much to the country, there wasn't that many votes in it. Whereas in France and Spain, because they eat a lot more fish, fish and fishing and fishermen are very important because of the money they make and bring into the area, and they are treated in a different fashion than we are in this country."

On the subject of quotas, Rick Stein says "One of my arguments was that maybe if we all ate a much bigger variety of fish, we wouldn't be targeting a specific species".

On a less political note, there's a whole bunch of lovely fish recipes for monkfish, mackerel, red mullet and many other kinds of fish. Rick Stein contributes Herring Recheado, Katchumber Salad and Pilau Rice. It's a curry and sounds delicious.

This is the book to give you a real insight into the industry. Buy it and read it. It will still look good on the coffee table!

Cornish Fishing and Seafood
Author: Carol Trewin, Forward: Colin Warwick,
Published by: Alison Hodge Publishers
Price: £14.95
ISBN 0-906720-42-7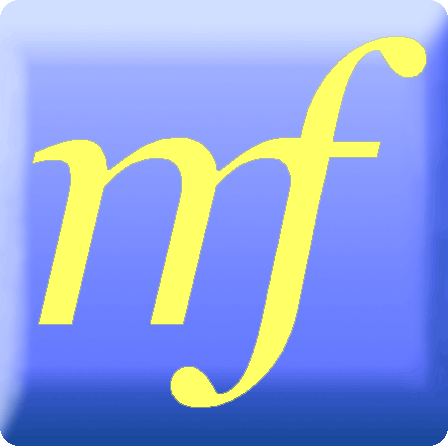 Fish – The Complete Fish and Seafood Companion
Well, that is quite a claim for a book – to be the complete something or other. Fish – The Complete Fish and
Seafood Companion does, at first glance, seem to have all the credentials of a major work on the subject. The hardback volume is artfully embossed and has the feel of quality.

Mitch Tonks has a reputation in the UK as one of the finest seafood chefs. He has been voted Tattlers' Restaurateur of the Year and described as a Fishmonger for the 21st century by the Independent newspaper. He is also an award winning author. He is oft seen on UK TV and has an infectious enthusiasm for all things fishy, and he has encouraged a fish-wary public to cook simple and delicious seafood dishes.

Fish – The Complete Fish and Seafood Companion has around a hundred recipes but this book is also something of a fish encyclopaedia, a veritable "Enquire Within" of seafood. The photographs by Chris Terry show Mitch's food to great advantage and the illustrations by Richard Bramble are the equal of those you would find in the best reference books.

We, the general public, find ourselves on the horns of a dilemma. Whilst we know that fish is good for us we are also regaled with tales of unsustainable stocks, legislation from Brussels...and the occasional pollution scare. Yes, fish is good for us, we can source fish that we can eat without guilt, and this book gives you all the advice you'll need to find fish in season and cook it to perfection.

Part One of Fish – The Complete Fish and Seafood Companion looks at such things as fishing techniques, sustainability and why fish is so good for us. It would be so easy to skip to the recipes (they are probably the reason you bought the book) but it's all good background to the subject and those pages show Mitch Tonks to be passionate and knowledgeable.

The recipes are the stars. The beauty of this book is that it focuses on fish that are accessible. We are not just talking the classy, pricey sorts but also the humble coley which is, in my opinion, so underrated. Stew of Coley, Roasted Peppers and Small Mullet has the taste of southern France but you'll make this at home for a fraction of the price you'd pay in a smart(ish) port restaurant in Marseille. Mitch salts the coley overnight to change the texture. A chunk of crusty bread, a glass of red (no, don't tell me it must be white to go with fish) and you'll be longing for the perfume (?) of Gaulois cigarettes.

Mackerel are a reasonable price and one of the most healthful fish. Mitch has an exotic Roasted Mackerel with North African Spices. The spice rub is aromatic with a hint of heat from cayenne. This would be a great summer meal for guests as the fish can be marinating in advance and they only take ten minutes to cook in the oven. Serve with lemon and a green salad.

It's not all about transporting you to far-flung and sun-drenched oases. Grilled Herring with Devilled Butter is very English. This recipe uses those traditional "devilled" spices of cayenne, ginger, and pepper. Oily fish can take a robust seasoning and even those who are card-carrying avoiders of fish will enjoy this recipe. Not too "fishy"!

Skate is a fish designed for those who don't like bones. It's an easy fish to eat and has a unique texture. Fried Skate Wing with Caper Mayonnaise couldn't be easier to prepare. The fish is fried in breadcrumbs to give a crunchy outside but a soft and delicate flesh inside. The mayonnaise is fresh and tangy but the fish would be lovely with just a squeeze of lemon.

This is quite the most comprehensive fish book available - it lives up to its claim of being "complete". It's an indispensible addition to a food lover's bookshelf. It's well written, well researched and should become a classic.

Fish – The Complete Fish and Seafood Companion
Author: Mitch Tonks
Published by: Pavilion Books
Price: £25.00
ISBN 978-1-86205-833-0